The travel agents number one tool for comparing and booking ground transport services in India for places like New Delhi, Mumbai, Chennai, Rajasthan, Goa, Agra, Utter Pradesh, Kerala, and many other destinations in India. With our easy to use tool you can plan all your chauffeured services, like airport transportation and shuttles, coach or minibus hire in India, car with driver hire, limousine rental, and taxi reservations. We connect you to local transport providers so you don't need make any phone calls or send any emails.
To get quotes and start making reservations simply complete the form below. We're here to help you find the best value airport transport and coach hire in India.
Chauffeured Transport Services in India
We started our website in 2011 connecting travel professionals directly to coach hire operators in Spain. Such was the success that we soon expanded to cover the rest of the world and include a variety of ground transportation options. We list coach rental companies, airport transportation and shuttles, and car with driver operators.
Although we mainly work with tour operators and travel agents, we also help private parties search and reserve all their ground transportation needs.
India is rapidly becoming a world leading tourist destination and has a good transportation infrastructure reaching every corner of the country. However, you know the image of tuctucs and jam-packed trains? Well India is still India and you shouldn"t expect transport it to be like Europe, even if the quality is improving.
Sri Meenakshi temple, Madhuri, Tamil Nadu, India
Coach and minibus hire in India
Coach hire is in its infancy in India and there are very few large luxury vehicles to hire in the country. Most operators focus on smaller coaches, like 20 – 30 seater buses geared towards international and local tourists or family groups. These minibuses are ideal for groups looking to explore the country. While facilities may not match luxurious European standards, most visitors are surprised at the quality they provide. From the beautiful red desert of Rajasthan to the vibrant streets of Mumbai, wherever you go you"ll be sharing the road with cows, but that"s all part of the experience.
Smaller minibuses are better than large coaches for India"s crowded city streets. Through the window you"ll come across the sights and sounds of this iconic country; rickshaw wallahs shouting for customers, men frying all kinds of wonderful street food, and lines of people in robes heading to the temple. With so many people around there"s hardly any space for thousands of vehicles trying to honk their way through the traffic. Smaller vehicles are easier to manoeuvre and get you closer to the wonder. Some minibus companies specialise in running bespoke tours, particularly around the Rajasthan and Utter Pradesh provinces. They use their local knowledge to help you plan your trip.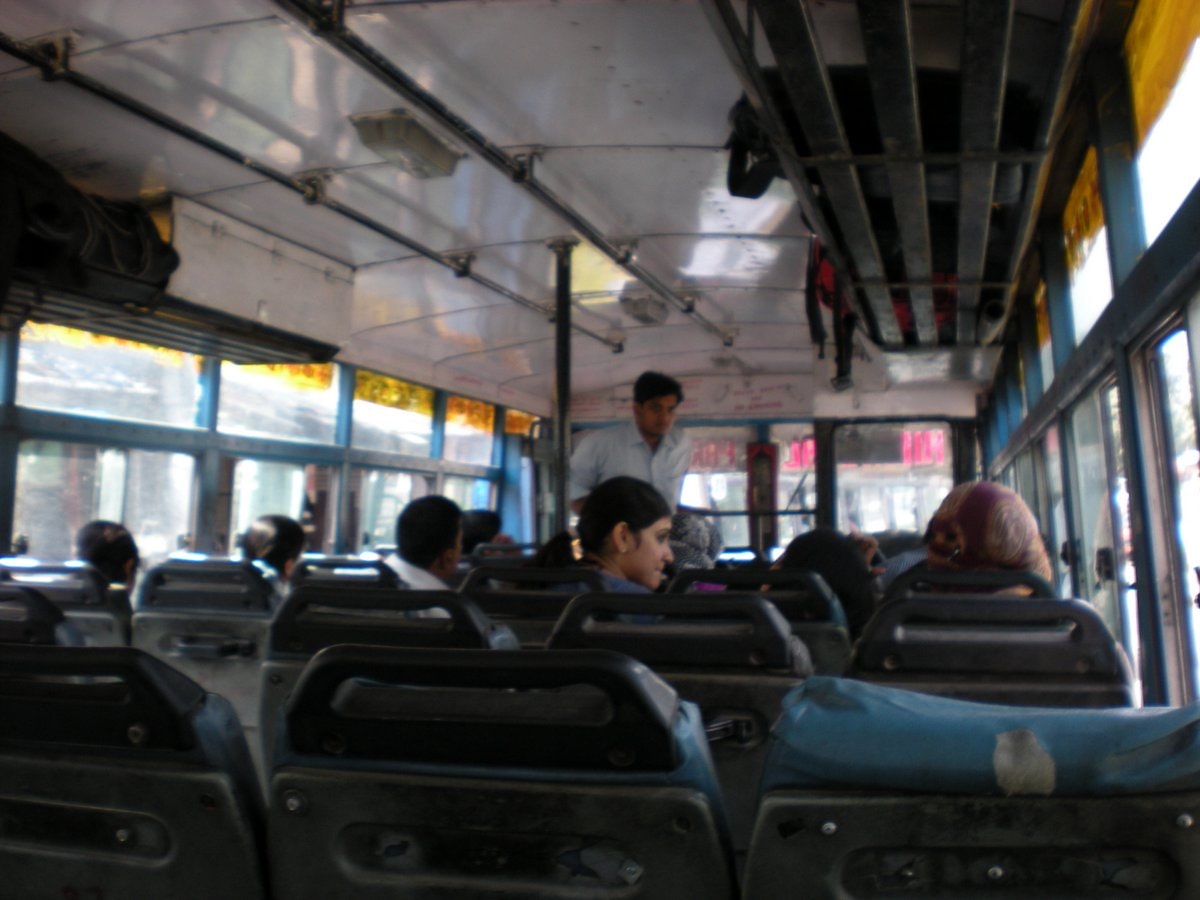 Most public buses are old and worn out. Photo credit: Stephen Bailey
You can use our reservation tool to start getting competitive quotes for transport services like coach and minibus hire in India.
Airport Shuttles / Transportation
India has over 100 airports and 12 of these are international. It"s a huge country and in some cases it can take almost a week to cross it by public transport. Flights are inexpensive and quick, and almost essential for people wanting to see more than one of the country"s regions. The most popular way to go from airport to city is by a prepaid taxi. In every airport there will be a prepaid taxi booking office. When you pay you"ll be given a receipt with the taxi number. Hang on to your receipt until you reach your destination – the taxi driver needs this to get paid by the company. Taxis can also be pre-booked before you arrive and come with the pleasure of having a smiling moustachioed driver greeting you at arrivals. Hotels can also help you do this.
Don"t get into an unregistered taxi or leave in a taxi before you and the driver are absolutely clear about the price and destination. Indian taxi drivers are not usually dangerous but they are cunning. They"re known to take you in the wrong direction first, pretending to have misheard the destination. If you search the internet you"ll find all manner of Indian taxi scams, all easily avoided if you prebook and prepay.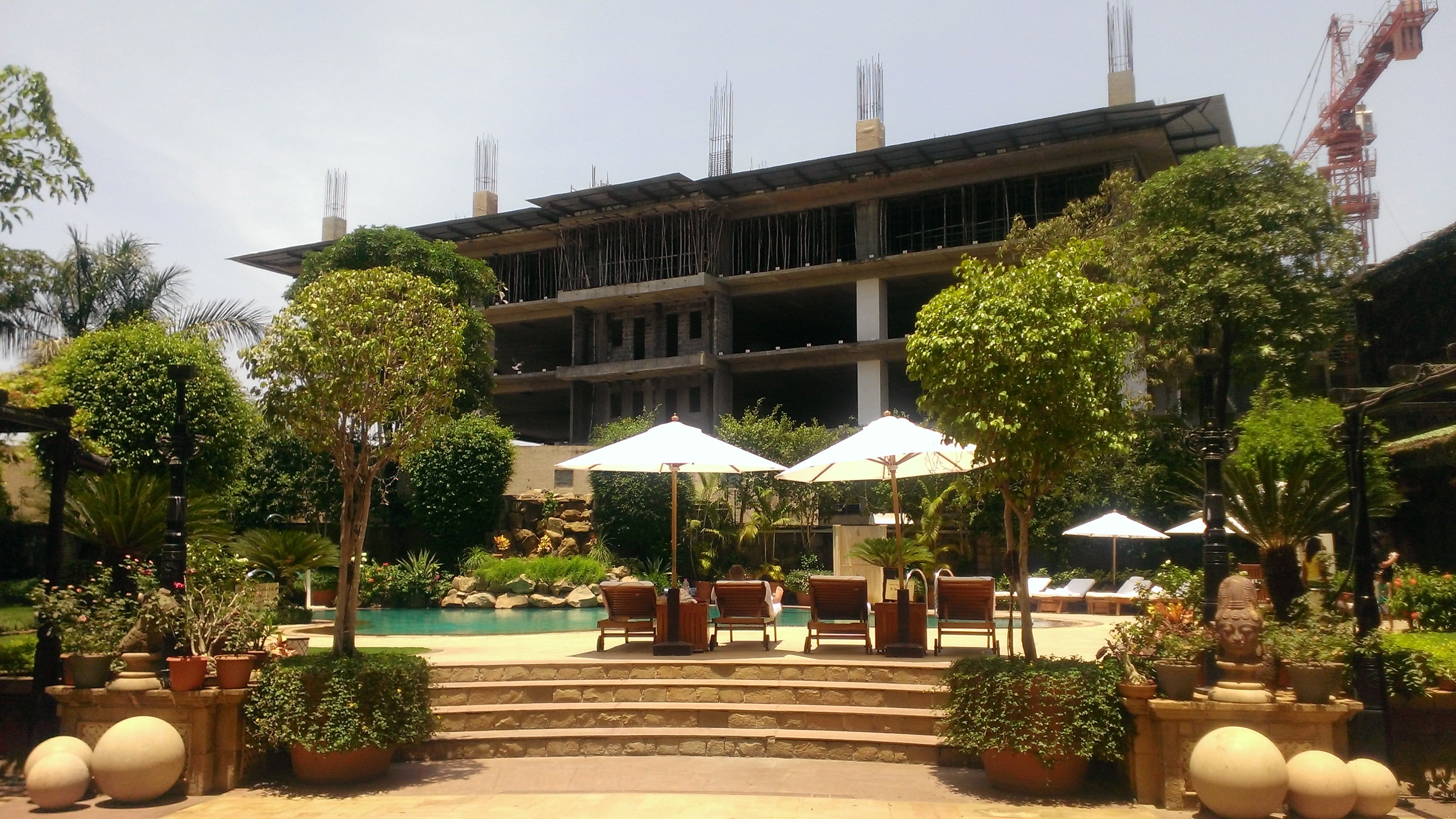 Limousine and luxury car with driver rentals
In India"s wealthy cities of Mumbai and New Delhi it"s possible to rent a limousine or luxury car with a driver. While it might sound a million miles from your image of India, this is one of the cheapest places in the world to experience such luxury. It"s rare that you"ll see limousines or luxury cars outside the affluent districts of these 2 cities, but shouting about your wealth is a part of Indian culture so if you want to impress a potential business client it can be the way to go.
Car with driver rentals
In India it"s rare you"ll hire a car without a driver. As a foreigner you need an international driving permit to hire a car without a driver, and with cows, tuctucs and pilgrims around, you need a special skill to negotiate the roads. Renting a car with a driver is extremely cheap and one of the best ways of exploring a region. Prices vary on the quality of the car. As a general guide, a "luxury" vehicle is something like a few years old Renault or Toyota estate car.
A number of companies specialise in car with driver rentals and you can book your whole trip before arriving in India, with the driver welcoming you at the airport. Cars usually have a license to drive in one particular province, so for a multi province trip its better value to use more than one car with driver. Indians are legendary for their enthusiasm so be prepared to be taken away with stories, smiles, and a never-ending desire to please the customer. One of the highlights of a trip to India is to do what the locals do, and your driver / guide will help you find the best curries, secret temples, and experience special customs.
Taxis and Motor Rickshaws in India
There are two types of taxi in India; the traditional minicab and the motor rickshaw or tuc tuc. Minicabs are usually used for longer journeys (10km +) and in modern cities like Mumbai where they have banned tuc tucs due to the pollution. These minicabs are much like taxis in Europe. Most have metres but rarely use them. When getting a taxi its essential you either get the driver to use the metre, or negotiate a price. Bargaining is an essential part of Indian culture, so don"t think the driver is targeting you for a high price. What sets locals and foreigners apart is their ability to negotiate the correct lower price.
Car with driver from TaxiPixi
For shorter journeys and in most other cities there is the "tuc tuc". Imagine an old motorcycle with a tiny engine. Now give it three wheels and a small carriage on the back. This is India"s quintessential travel experience. They weave through narrow alleys, splutter out hideous amounts of pollution, and crash on a daily basis. In short it"s a miracle they"re on the roads, but flying through busy streets on three wheels is part of what make India great. The motor rickshaw business is extremely competitive; you"ll find them almost everywhere, often in groups numbering up to 100. Negotiate a price before getting in. If you think the price is too high just walk off, the tuc tuc will normally come following after you with a lowered price. If you want to visit a lot of places in a city it"s always cheaper to hire a tuc tuc and driver. They"ll drive you around, become your friend, and take you to the India you can"t find in guidebooks. In fact there local knowledge will probably save you money as you"ll the local price for street food and temple entry.
The cheapest private transport is in a tuc-tuc Photo credit: Stephen Bailey
Public Transportation Services in India
For a developing country India has an incredibly developed public transport infrastructure. Trains and buses reach into every corner of the country and you"ll always find a way to get to where you want to go. But be prepared for remarkable levels of dirt and peculiar smells accompanying every journey.
Trains in India
Indian Railways is the world"s largest employer and experiencing an Indian train journey is an essential part of visiting India. They"re reliable and efficient, with the cost and experience dependent on your ticket class. You must pre-book your ticket at least a few days in advance. If not you"ll find yourself in the unreserved class – not for the feint hearted.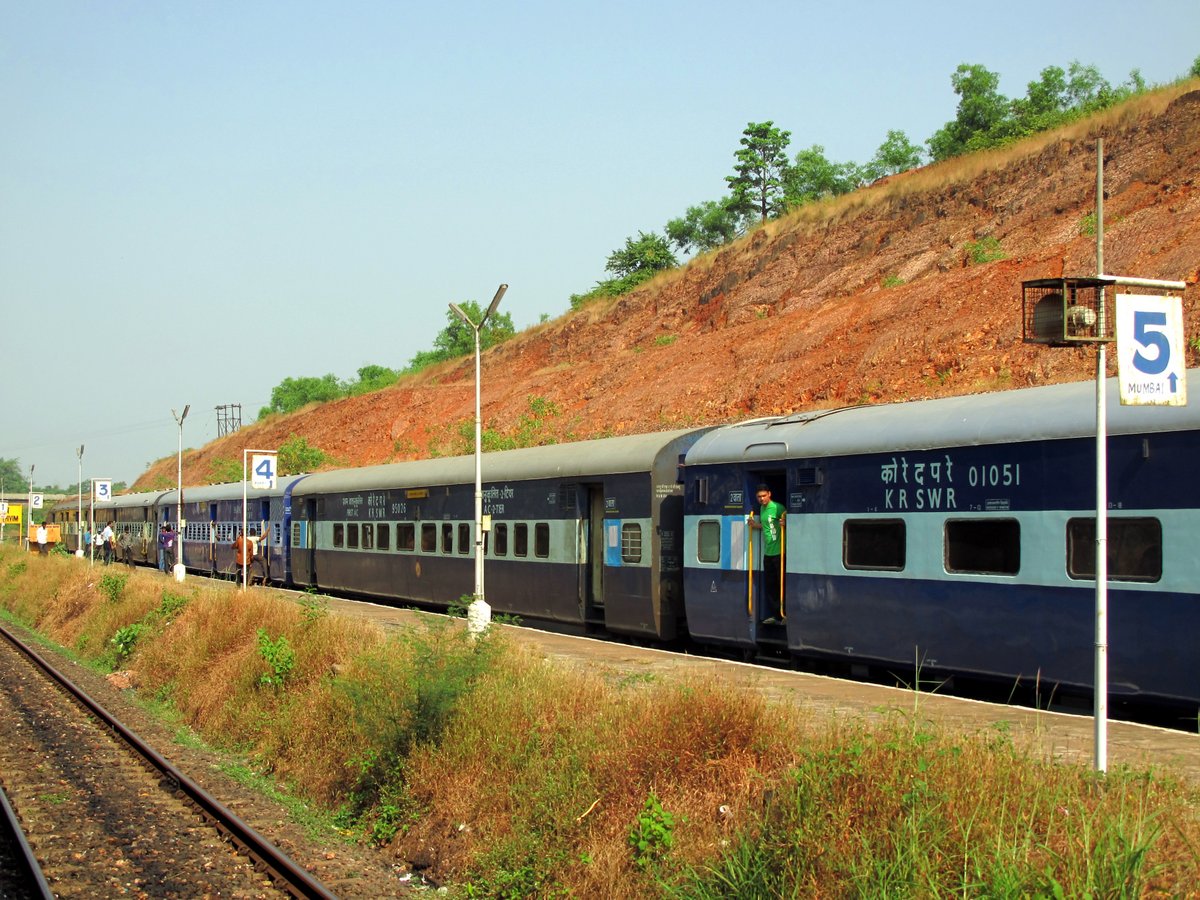 An Indian train can be an unforgettable experience, especially if you end up in 3rd class. Photo credit: Stephen Bailey
Unreserved:
The cheapest tickets costing around €1 for 500kms. Expect to share a hard bench with 15 other passengers, have snake charmers shaking cobras in your face, and find all manner of insects trying to enter your luggage. Everyone in the carriage will want to become your friend.
Sleeper: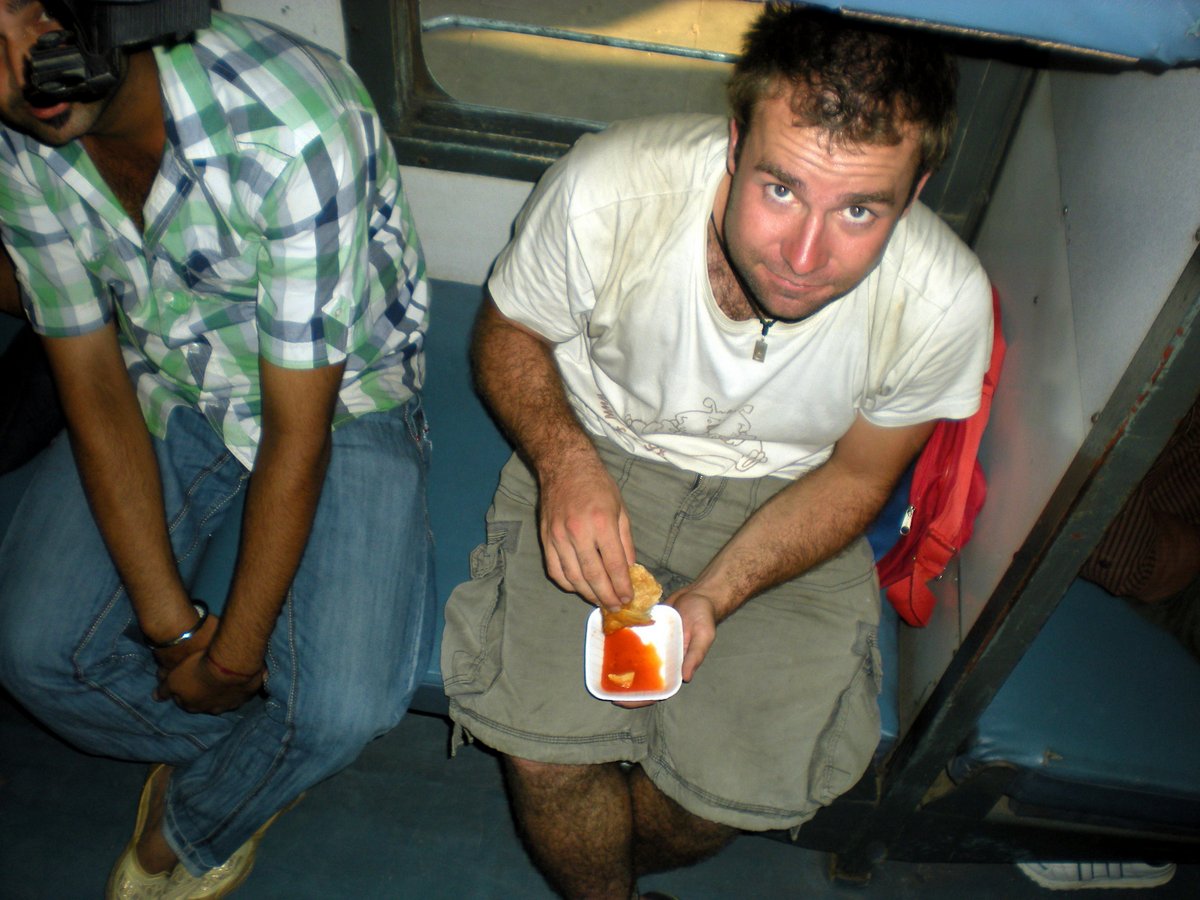 Trains are a convenient mode of transport where you"ll meet many locals. Photo credit: Stephen Bailey
Standard sleepers are open carriages of 60 beds that cost around €3 for 500kms. You"re assigned your own space but have little privacy. Ladyboys walk through slapping victims until they hand over money, begging children sneak on, and most people will come to your bed and try and become your friend.
Air conditioned sleeper:
Still an open carriage but you get clean bedding and air-conditioning is essential through the summer months. Conductors guard the train at stations to stop unwanted individuals getting into the carriage, meaning it"s a more peaceful but less interesting journey. 500Kms costs around €10 – 12 and a few people will try and befriend you.
First Class:
Only available on long distance journeys this is the only class that gives you private 2 or 4 berth cabins. Double the price of an air-conditioned sleeper you"ll probably be sharing with bank managers or army officers.
Buses In India
An extensive bus network connects all of India with the quality varying as much as an Indian train carriage. Battered minibuses ply mountain routes, often with goats strapped to the roof, while modern coaches go between Mumbai and New Delhi. In the middle is the standard Indian bus, an old vehicle with hard bench seats and a passenger"s life belongings tucked into every corner. With India"s heat it"s usually much nicer to travel through the night on an air-conditioned train, and save the buses only for when the railway is not an option.
Flying in India
The best way to get across the country quickly. Flying is cheap, and unless you want to spend 50 % of your trip on public transport an essential mode of travel. The budget airline market is taking off and competition is ensuring prices stay low. SpiceJet, GoIndigo, Jet Airways, GoAir, JetKonnect, all fly across India.
Metro
New Delhi has a modern metro service, which was completely rebuilt for the 2010 Delhi Commonwealth Games. It"s the best way to get across the city.
Register your transportation company in our directory and join our worldwide network
If you"re a local transport company in India we want to hear from you. Through our site you can promote your car hire with driver business in our directory for free, and we"ll help connect you to travel professionals and clients you currently don"t have access to. On our website you can create your own company profile with detailed information of all your services, photos, and a back link to your own website. Contact us and start receiving quote requests from tourist professionals and private clients.
Airport transfer luxury minibus from J.I. Tours &Travels
Register your Indian coach hire and minibus with driver rental company in our directory
If you're a local bus and coach hire company in India or in any other country we want to hear from you. Through our site, you can promote your coach, and bus hires with driver business in our directory for free. We'll help connect you to travel professionals and clients you currently don't have access to. On our website, you can add your business details to your country and region directory and create your own company profile with detailed information about all your services, photos, and various backlinks to your own website. Contact us and start receiving bus rental quote requests from tourist professionals and private clients.
Provinces in India with coach hire and minibus with driver rentals