Plan to hire a coach, bus or minibus or do you need airport transfers in the region of Rajasthan ? Looking for tour and travel services like taxi, car with driver rentals or other chauffeured transportation options in the surroundings of Rajasthan? No costs to compare offers from transportation companies and travel agents that rent and organize vehicles with a chauffeur around Rajasthan in India. No more calls!
Start using our transport services in the region of Rajasthan, by filling out the form below.
Ground Transport in the state of Rajasthan
Rajasthan is huge and is comfortably larger than almost every European country. It"s got mountains, deserts, ruins, cities, and hundreds of years of fascinating history.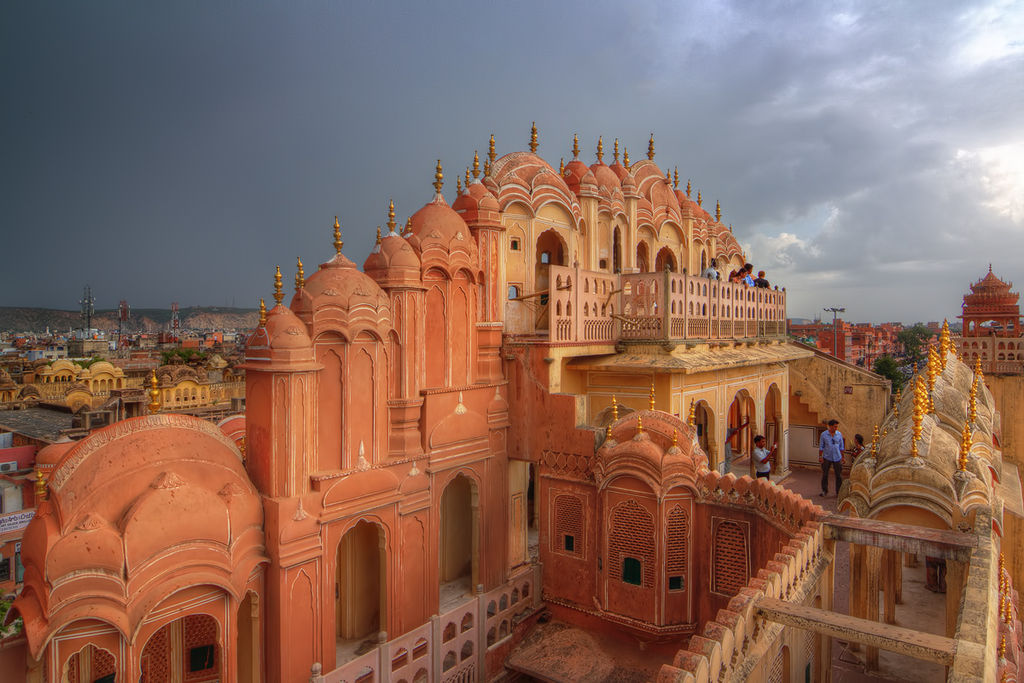 Bus and car with driver rentals for popular Rajastahan routes
This state also got many different forms of ground transport. If you"re hiring a coach or car with driver then your rental company can assist with popular routes. Most people like to visit some of the famous old cities like Jaipur, Udaipur, and Jodhpur, as well as hitting either the Thar Desert or the charming mountain scenery.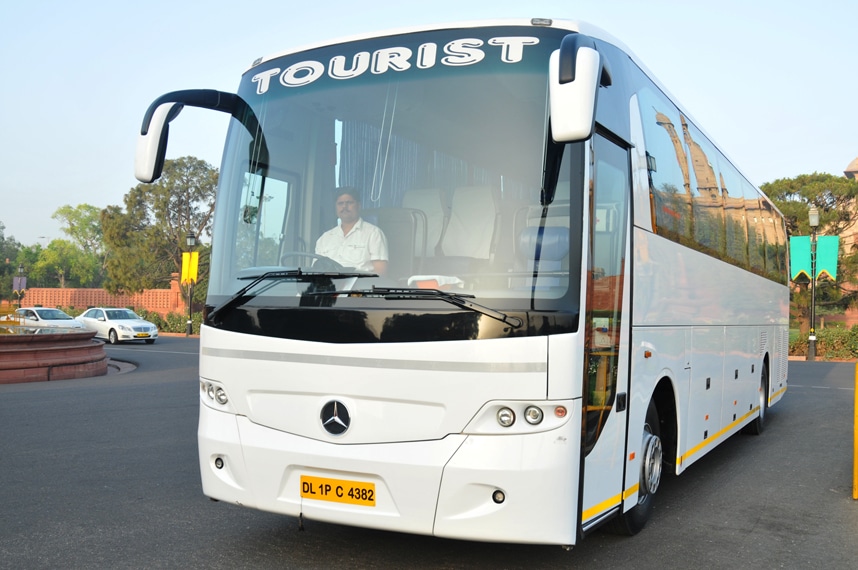 Watch our Rajastahn video tour
Starting with the cute mountain scenery near Pushkar this video takes a tour of both Rajasthan and the ground transport on offer. Next up; travelling by elephant near Jaipur Amber Fort or going by foot into the Thar Desert. India isn"t India without a train hurtling past, but for something a little different try taking a rented jeep into the desert. Either that or travel by camel. Finally, the video shows some local sights in Jaipur and Pushkar. They"re the kind of sights you"ll be seeing a lot of from the window of your private transport.
About Rajasthan Province
Rajasthan is one of India"s most visited provinces and has a huge number of stand out attractions. However, all visitors are usually blown away by Rajasthan"s stunning landscape. Its red desert looks spectacular on photos and is very different from the sub tropical jungle India is more famous for. Visit the Pink City of Jaipur, the Blue City of Jodhpur, the City of Lakes Udaipur, or the huge sand dunes near Jaisalmer. Each has forts, temples, and palaces, but for a rural experience try Pushkar or Bundi, desert oases with camel markets and a very relaxed feel. However, it"s the journeys you"ll most remember. Travelling through the red desert is never boring, especially when it crosses stark mountain ranges and leaves you to the whims of nature.
Transport and Travel connections in Rajasthan Province
Rajasthan is a popular tourist destination and there are a variety of options for foreign travellers to get around. Roads through the desert are rough and bumpy but are bearable. Trains connect major destinations in central Rajasthan but can be slow when travelling to cities off the main north to south rail line. Planes connect the 3 main cities, and to see the best of the province in a limited time you can take a combination of the 3 types of transport.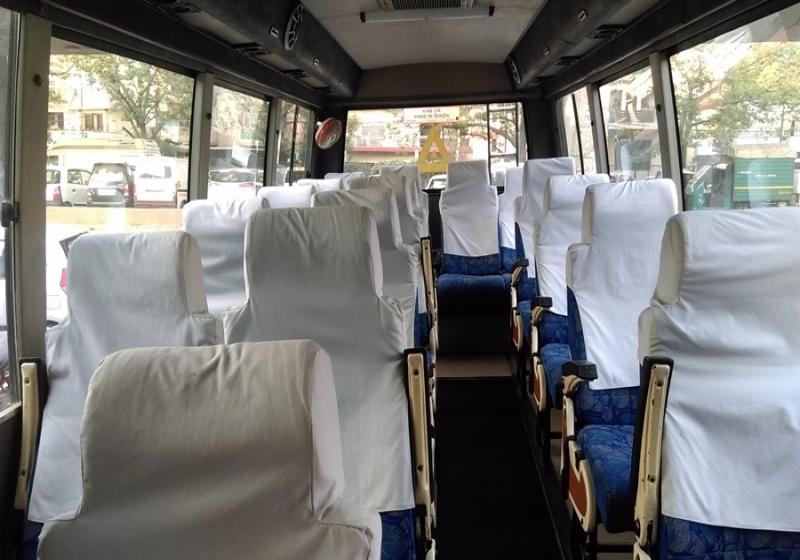 Travel by plane
Rajasthan is a very large province and arriving by plane is cheap and saves a lot of travelling time.. Jaipur, Jodhpur, and Udaipur each have airports that connect to each other and the cities of Mumbai and Delhi. These airports are predominantly for tourist traffic and are not accessibly by public transport. They are close to the city and with a pre booked taxi it is inexpensive to travel to your hotel. As this province has lots touristic activity ground transportation service companies in Rajasthan are widely available.
When you land at one of these airports you would be forgiven for thinking you"ve landed at a tiny bus station. Only a handful of flights arrive each day and touts will be waiting trying to convince you into their taxi. By pre booking your taxi you avoid the hassle of fighting away enthusiastic touts and you won"t get over charged.
Travel by Road
Bumping through the desert in a battered vehicle is the iconic Rajasthan experience. The roads aren"t great quality, but what were you expecting in an Indian desert. You"ll get covered in dust and a sore bottom, but admiring the beauty of the red landscape more than makes up for it. Roads are quiet and this is one place in India where crashing doesn"t seem likely. A very popular way to experience Rajasthan is to hire a car with driver. You can customise your route and duration of trip and drivers know how to keep foreign passengers happy with countless tales and jokes.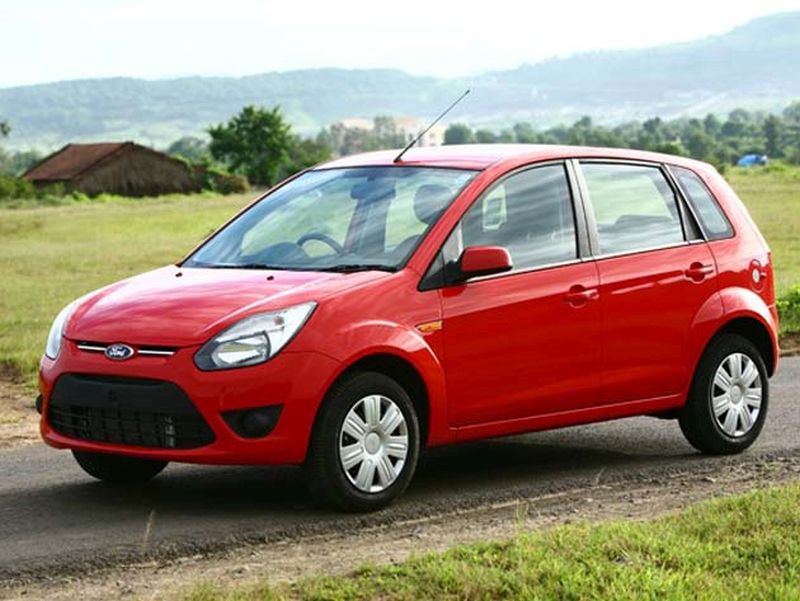 Travel by Train
Trains connect the major cities of Rajasthan but as this is a sparsely populated province the service can be slow and doesn"t reach all destinations. The major train line runs north to south through the state, connecting Udaipur with Jaipur (7 hours) and Delhi (11 hours). From Jaipur it"s 5 hours to Jodhpur and 14 hours to Jaisalmer. This is one of the few provinces where it"s nice to travel during the day by train; little beats standing at the end of the carriage and watching the desert slowly pass by.
This is the Royal Rajasthan on Wheels, a new luxury train that traverses India in air-conditioned opulence.
Travel and Tourism in Rajasthan Province
Your tour with private transport in a rented vehicle with driver around Rajasthan covers a huge area and seeing it all is a 2 week holiday in itself. Ancient forts, historic cities, camel markets, sand dunes, and important temples, there is an endless line of must see attractions and it"s hard to know where to focus your attention. We"ve given you some ideas below.
Rajasthan"s travel connections mean you can easily get out and around the different destinations. A popular option is to hire a car with driver, and you can also combine this with flying between destinations ti cut down travel time if required. Out in the desert you"ll never be bored as the scenery will always grab your attention.
Eastern Rajasthan
Most tourists travelling overland come rom Delhi or Agra and arrive in Jaipur, the Pink City. This is the 3rd leg of the famous Golden Triangel circuit and has one of the largest concentrations of historic sites in the world. You"ll be wowed by palaces, impressed by forts, and get lost in temple complexes. This is the provincial capital and has a population of around 2 million. You"ll find vibrant bazaars and a large population of middle class young people wanting to drink masala chai (local tea) with you or invite you to a party.
The Vidhan Sabha is the seat of Rajasthan"s Legislative assembly.
Western Rajasthan
With its houses coloured all shades of blue Jodhpur is the kind of city that looks unreal on photos. From the ruins of Mehrangarh fort you look down on the buildings that gave Jodhpur its Blue City name. The fort dates back to 1458 and has never been taken by force. Even further west, near the border with Pakistan, is Jaisalmer and coming from Jodhpur you"ll enter the Thar desert. Inside its old fort is a living city of shops, houses, and hotels. But the main attraction is the desert and its from here that you can set off on a camel trek into golden sand dunes and camp beneath the stars.
Central Rajasthan
Central Rajasthan is full of small isolated towns with a distinctively laid back feel. Ajmer, Pushkar and Bundi are the kind of destinations you can cover in a day, but their atmosphere makes you want to stay forever. While they don"t have the wow factor of the province"s famous cities, you get the full desert experience by attending camel markets, taking a journey by donkey cart, and wandering down dusty streets.
Southern Rajasthan
Also known as the City of Lakes, Udaipur was the setting for the James Bond film Octopussy. It"s an old town located on a series of lakes that has been a rich foreigners playground for centuries. Romantic palaces and vivid gardens are its drawcard, as is the chance to really spoil yourself. In Udaipur you can eat at rooftop terraces overlooking the lake sunset, sleep in converted palace rooms, and pretend to be James Bond by taking a boat across the water.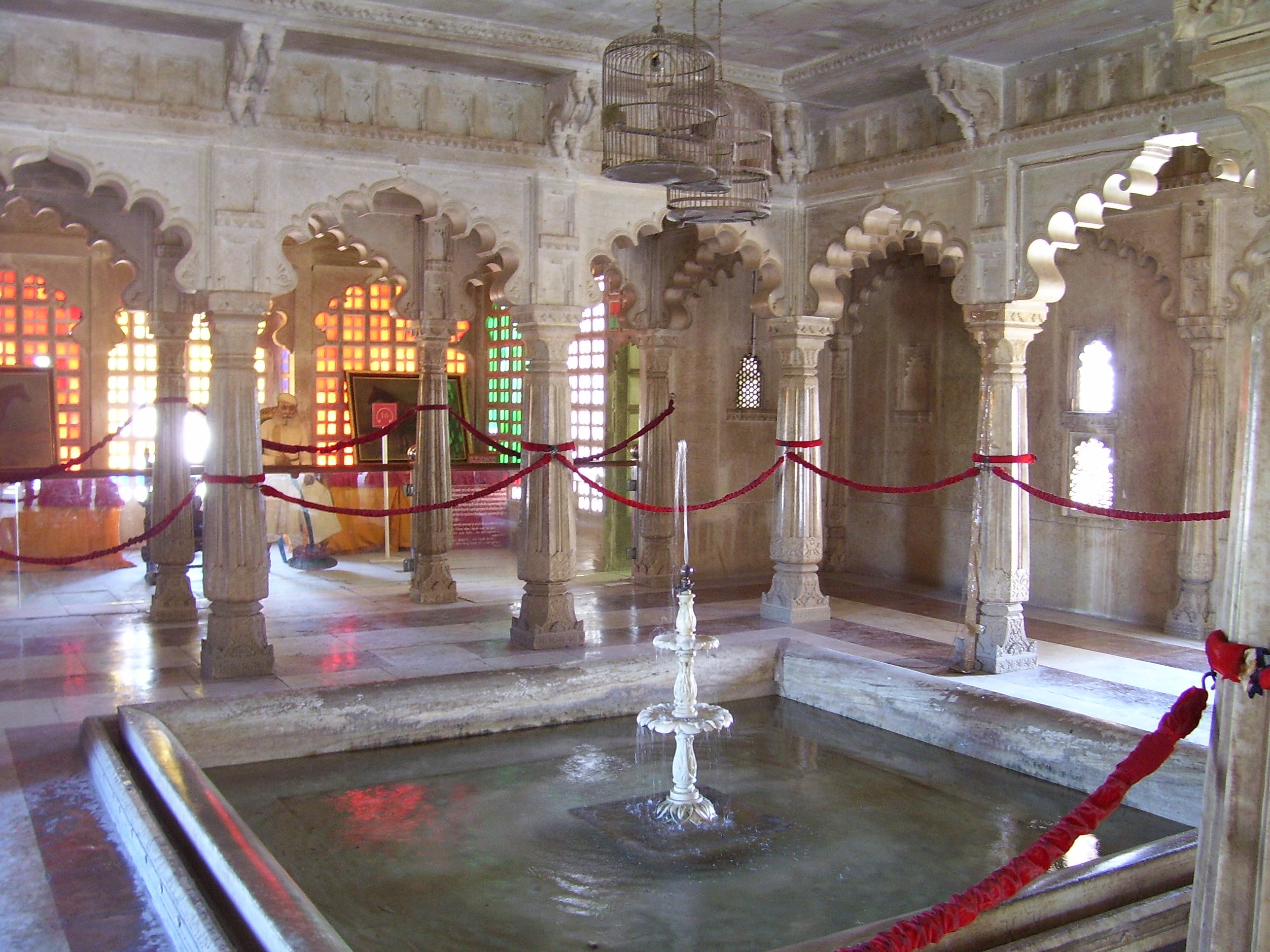 Travel Services in Rajasthan
You can plan group travel in Rajasthan with our online quote request system and plot your entire route. For example, you can plot the entire route of the tour we describe above. Travel in Rajasthan province has never been easier: start today!
Travel services in Rajasthan
You can plan group travel in Rajasthan with our online quote request system and plot your entire route. For example, you can plot the entire route of the tour we describe above. Travel in Rajasthan province has never been easier: start today!
Cities in Rajasthan
Udaipur
Jaipur
Jodhpur
Travel services in Rajasthan
You can plan group travel in Rajasthan with our online quote request system and plot your entire route. For example, you can plot the entire route of the tour we describe above. Travel in Rajasthan province has never been easier: start today!