Compare and hire a coach, mini-bus and bus in Udaipur with ease! Receive competing bus rental with driver quotes from different mini bus and coach hire companies. Compare quotes on rental costs, client ratings and reviews, number of seats in the bus, space for luggage, facilities and age of the vehicle. Ask our customer service for help when organizing your bus trip or tour. RentAutobus helps you to compare multiple chauffeur driven bus rental and motorcoach companies in Udaipur, where you can hire group transport ranging from chauffeured mini-buses to full-sized coaches. We are here to help you to find the best possible deal in coach hire for your trip.
Everything about Udaipur, options for tourism and ground-based, chauffeured and private transportation in Udaipur. For tourism operators, travel agencies, independent travelers or group travel agencies.
Price ranges for Udaipur bus and driver rentals
Check these Udaipur bus hire rates in relation to bus size
Take a car with driver tour through the colourful city of Udaipur
"The name is Bond. James Bond." The world"s most famous secret agent has spent plenty of time in Udaipur.
The Monsoon Palace and more with a rented minibus or coach
It was the location of his classic film "Octopussy" and most Udaipur hotels show it on big screens every night. When you"re in Udaipur you"ll want to get out to the monuments from the film, like the Monsoon Palace. But with a tour with a private car or minibus with driver you can see far more than just secret agent re-enactments.
Udaipur video tour bazaar and boat trip
The video starts with an aerial view of Udaipur"s Old Town before admiring the Udaipur Palace. Women in Udaipur can be found praying, or conducting one of the city"s famous puppet displays. Other local sights include fountains, elephant statues, and the wonderful Udaipur Bazaar. Udaipur is also known as the City of Lakes and Lake Pichola is the most serene and charming on offer. Many people take a boat trip along the lake and this video follows the views as you sail along the water. So when planning your bus tour make sure to also plan at least 1 day for boat trips. A good opportunity to give your minibus, coach or car driver a day off so he has a fresh start the next day when driving your group.
Udaipur is a romantic city in Rajasthan Province, also known as the City of Lakes. It"s been the backdrop for many films, including James Bond"s Octopussy, and is full of a relaxed charm visitors struggle to find elsewhere in India.
Types of Transportation to and from Udaipur
Minibuses and coach rentals in Udaipur
Minibus and coach rentals in Udaipur is provided by car rental companies and travel agents. They work with local drivers and operators and can provide a range of vehicles from 10 up to 52 seaters. Indians are resourceful people so if they don"t have the vehicle size you need they will usually source it for you from elsewhere. For example Agrawal Car Rental in Ashok Nagar Market Area have 32 seater and 52 seater Volvo coaches for hire. While Aravali Tours on University Road and Varsha Tours and Travel at 78 Krishna Pura are travel agents who will offer bespoke quotes dependent on your groups needs. If you book directly with a car rental company or travel agent you will pay a similar price.
Local companies work together to provide minibus and coach rentals and work on recommendations. Local drivers offering the best service are most likely to be used again by the agents. Udaipur is a good place to start a tour of Rajasthan and all the companies listed on our site will provide customised quotes as well as helping you with route planning. Would you like to rent a bus in Udaipur? You can find a selection of bus rental companies with their profiles on our bus rental Udaipur page.
Airport Transfer in Udaipur
Dabok airport (UDR), or Maharana Pratap Airport as it"s known, is 24km from the city centre. There are only 5 flights a day, coming from Delhi, Mumbai, Jaipur, and Jodhpur. This is a tiny airport and you half expect to see camels or donkey carts walking past the window. There is no public transport to the airport so you must take a taxi. You can prepay for a taxi at the airport or pre book a taxi. The later option has the advantage of having a local driver meet you and explain some of the city"s history. Locals are proud of their city and will immediately launch into tales about all the different attractions. You can reserve or request transportation in the city of Udaipur, where you can choose from specialized companies, and you can request a size or specific type of bus.
Taxis in Udaipur
Taxis are best used when traveling to the sights in the surrounding areas, like the famous Monsoon Palace where James Bond was filmed. Taxis usually don"t have taxi signs and the price you pay is dependent on the quality of the vehicle. By pre booking your taxi you can be assured of a good vehicle and an English speaking driver. You can compare taxi companies in Udaipur like Shriji Cabs in Vardhman Appartment, Chetak Cabs in Bhuwana and Falcon Cabs in Bada Ram. All these companies will offer half, full, or multi day taxi rental.
Auto rickshaws or tuctucs are common in Udaipur and are a good choice when going short distances in the city. Just flag one down and negotiate a price.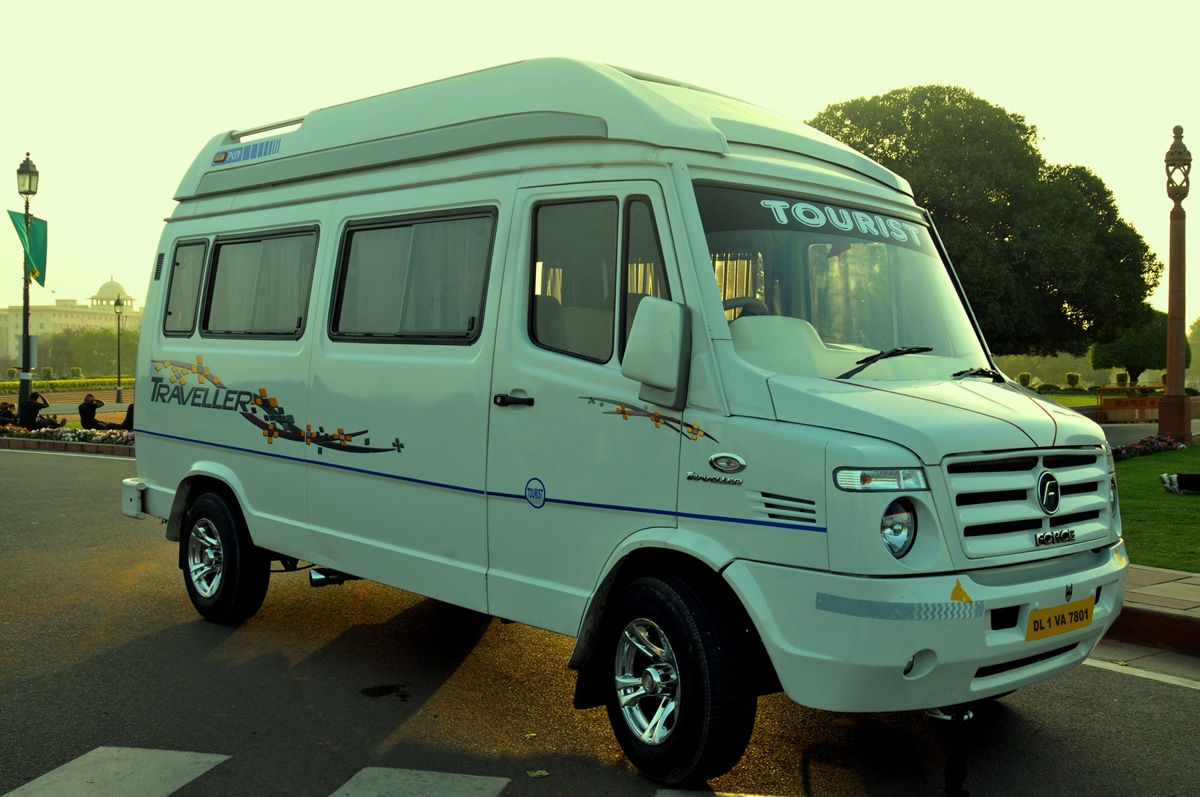 Car with Driver Hire in Udaipur
Udaipur is a very relaxing town. Set on the beautiful Pichola and Fateh Sagar Lakes you"ll find a solitude and calmness lacking elsewhere in the country. This is one of India's most romantic cities. Relax at the sight of elegant crème and beige buildings reflecting off a turquoise lake, the intricacy of their design visible in the water. Rather than continually hiring taxis or rickshaws you can hire a car with driver to be a chauffeur for all your time in Udaipur. Companies like Patel Tours n Travels in Bhuwana or Abhay Travel Tours on Rao Ji Ka Hata Road specialise in providing this service.
Whether you"re intending to just stay in Udaipur or travel out to elsewhere in Rajasthan you will get a friendly English speaking driver who will also help with local recommendations about where to eat and which temples to visit. You can compare different car with driver travel agents like R.G Tours Travels in Hiran Magari and Swagatam Eco Tours on 73 Bhatiyani Chahatta by looking at the list below.
Car with driver from Taxi Wale in Udaipur
City Tours in Udaipur
You can rent a bus in Urdaipur for tours in the city or in Rajasthan Province. Remember the James Bond's classic Octopussy. Don't worry if you don't because most hotels in Udaipur play it every night. Half the film was set in Udaipur and you can tour the opulent buildings used by Roger Moore and Maud Adams in 1983. Try the Udaipur City Palace complex with its various buildings and complex murals that stand above the Lake Pichola. Amongst other things inside you"ll find the pillared hall of Peacock Square, and the raised Nughal style garden of Amar Vilas.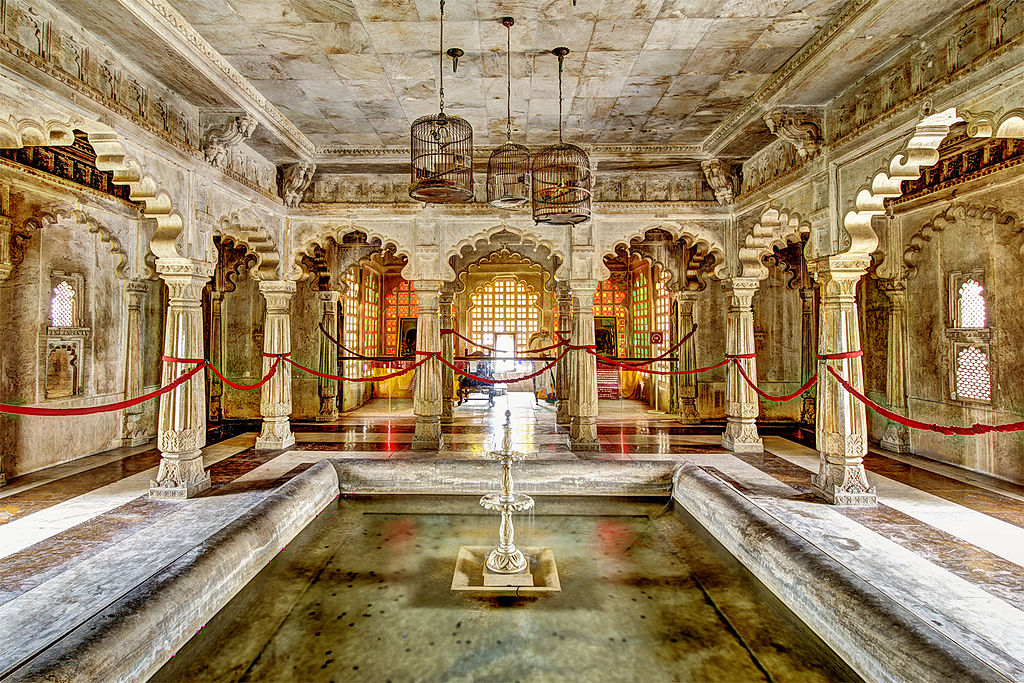 Hotels in Udaipur
The hotels in Udaipur are opulent and kitsch. Incoherent splashes of red yellow and green decorate pillars and open courtyards, ornate furniture stands proudly in bedrooms, while open air rooftops provide a place to rest and watch the sunset. Now go out and pretend you're a movie star. Visit the Garden of the Maids or Saheliyon ki Badi, or the Eklingji Temple, which gives a sense of the city"s regal past. Udaipur is famous for its spicy street food and you should have a pot of yoghurt ready for trying Mirchi Bada or Kachori.
Options for tourist transport in Udaipur
Do you want to go sightseeing in and around Udaipur? Do you want to visit other cities in the region of Rajasthan? Get ideas for tours and city trips in the region Rajasthan here.