Compare and hire a coach, mini-bus and bus in Mumbai with ease! Receive competing bus rental with driver quotes from different mini bus and coach hire companies. Compare quotes on rental costs, client ratings and reviews, number of seats in the bus, space for luggage, facilities and age of the vehicle. Ask our customer service for help when organizing your bus trip or tour. RentAutobus helps you to compare multiple chauffeur driven bus rental and motorcoach companies in Mumbai , where you can hire group transport ranging from chauffeured mini-buses to full-sized coaches. We are here to help you to find the best possible deal in coach hire for your trip.
Everything about Mumbai , options for tourism and ground-based, chauffeured and private transportation in Mumbai . For tourism operators, travel agencies, independent travelers or group travel agencies.
Price ranges for Mumbai bus and driver rentals
Check these Mumbai bus hire rates in relation to bus size
Tour the madness of the city of Mumbai
Maybe you sometimes think that life is hectic or busy at home. After having landed in Mumbai you might reconsider your thoughts.
VT Station, Victoria Terminus Station
A soft landing in Mumbai with minibus or coach with private driver
A good and experienced driver will protect you from the mad crowd that you're about to submerge in when entering this city. Anywayno matter how well you try and prepare yourself there is little that can compare to arriving in the city of Mumbai. Chaotic, mad, bizarre; the city has some classic adjectives, although whether you see them as good or bad depends on your state of mind. While Mumbai can get too much, it"s best to try stay calm and just laugh, rather than getting annoyed by the crowds. The good thing about having a private chauffeured car or minibus at your disposal in Mumbai is the fact that when the street gets to much you can withdraw and close yourself in the private space of the vehicle.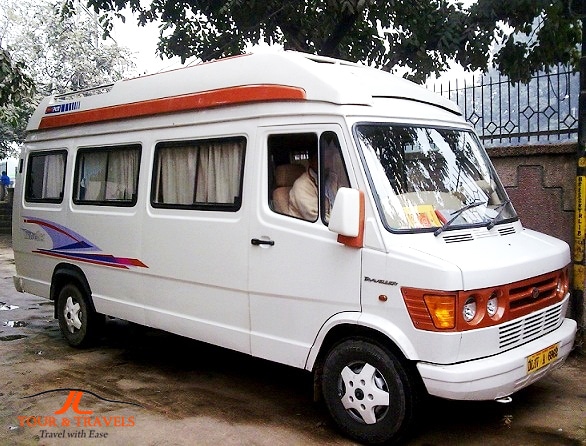 Minibus 12 seater from JL Tour & Travels
Mumbai tours and cows with your rented vehicle
Watch our video to see what you may encounter on your bus ride in Mumbai. What would you do when you saw that alongside the bus was a man travelling by cow. That"s how this video starts, and it also shows a few shots of the ultra-crowded Mumbai streets. With so many people on the streets what does a cow do in downtown Mumbai? Lie down and half block the road! Mumbai also has famous sights, as shown by the Gateway to India monument, the Chor Bazaar, and Mumbai Waterfront. Mumbai Central Railway Station is also famous, and also insanely busy. For some peace and quiet finish your tour by spending the night time at the waterfront, where things are just a little more relaxed. Send your minibus driver home and follow your own pace. You can just ask your driver to take you to a nice part of the Mithi River and have the driver wait in the car for you until watching the river flow has tranqualized your altered state.
Mumbai city is the 4th largest in the world and is a major tourist and business destination. It has a huge network of transportation service, like coach and minibus hire, car with driver, and taxi services. But while the transport services are generally of a good quality, Mumbai"s roads are incredibly chaotic and negotiating the traffic is frustrating and hell raising.
Types of Transportation to and from Mumbai
Minibuses and coach rentals in Mumbai
It"s difficult to put a number on the number of bus and coach rental companies in Mumbai. Mainly in Mumbai you will small one vehicle operations but there are a handful of larger more professionalised coach operators. The the most common method of booking a minibus or coach is through a travel agent in Mumbai. There are around 300 travel agents and they connect visitors with the smaller operators who don"t have the means to advertise themselves internationally. Coach operators in Mumbai will offer services to a wide variety of clients and there are none that focus exclusively on tourism. Would you like to rent a bus in Mumbai? You can find a selection of bus rental companies with their profiles on our bus rental Maharashtra page.
A variety of vehicles are available. For example, Nira Kars are a car rental company that also rents minibuses and coaches with driver. They have a fleet of 10, 13, 18/23, and 35 seaters, as well as luxury 43 seaters. Destiny Travels have a similar sized fleet. Local Tata brand buses are always cheaper than the comfier Volvo coaches. Samsan Travels is a travel agent that offers coaches of a range of sizes. Often the travel agents are selling the services of the same minibus and coach operators, but this middleman system is a common way for business to work in India. It usually costs the same.
Volvo bus from Neetabus Shubhh Yatra
Airport Transfer in Mumbai
Chhatrapati Shivaji International Airport (BOM) or Mumbai Airport as it"s internationally known, is 25km from the centre of the city. You can reserve or request transportation in the city of Mumbai, where you can choose from companies who specialise in airport transfers, and request a quote for a specific size and type of coach or minibus. Compare quotes from companies like Nira Kars on Malabar Lane, GeeTee Travels in Om Nagar, or Sixt in Crystal Plaza.
While there are public transport options to get from airport to Mumbai they are incredibly crowded and confusing. Private transport is very cheap by European standards and it saves a lot of hassle to prebook a taxi and have a smiling man with a moustache waiting for you at arrivals.
Taxis in Mumbai
With their bright yellow roofs taxis in Mumbai are very distinctive. In downtown Mumbai "tuctucs" or motor rickshaws have been banned due to their noise and pollution. You can still take them in Mumbai suburbs but any journey into the centre or Southern Mumbai must be done by taxi. One of the joys of private travel in Mumbai is taking an iconic Ambassador or Fiat Padmini taxi. These date back up to 50 years and are kind of luxurious way of travelling. However, while there are almost 60,000 registered taxis in Mumbai, only 10,000 classic taxis remain. The new vehicles are less polluting but don"t have anywhere near the same style. It"s rare to find taxis with more than 4 seats for passengers.
Taxi and cab prices in Mumbai
The pricing for taxi services is set by the government, however many will try and not use the metre when picking up foreigners on the street. For this reason it"s always best to prebook your vehicle. Almost all taxi operators will happily agree a per day price with you which is far more convenient than having to take different taxis across the city. Most taxi operators are one man operations. Travel agents help connect these operators with the international market. Some of the larger companies include City Coolcab Service in Colaba suburb, Mega Cabs Ltd in Andheri suburb, or Cans "n" Cars in Garodia Nagar. You can get a quote for individual journeys or whole day hire by using our form below.
Car with Driver Hire in Mumbai
One of the best ways to get the most out of Mumbai is to hire a car with driver. Your driver is also a great guide and will take you to all the hidden spots only locals know about. He"ll find you the best food, the most authentic temples, and customise your day with many extras to go with Mumbai"s must see attractions. A number of travel agents can organise car with drivers, and most offer very similar services. For example there is Ashapura Travel World in Ncpa Marg, India Tours and Travels in Jogeshwari, and Shree Tours & Travels in Ghatkopar.
You can specify the quality of vehicle and the number of years experience the driver has as a chauffeur.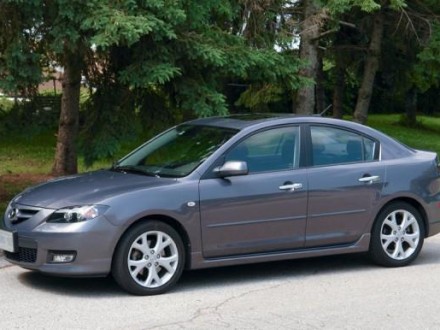 City Tours in Mumbai
You can rent a transport in Mumbai for tours in the city or in Maharashtra Province. Mumbai is huge and growing every day. In this one city you can see all the extremes that make India such a fascinating country to visit.
Tour with a private driver
We recommend booking a private car with driver, coach or minibus, to ensure you"re able to experience all the different sides of Mumbai. With a driver guide you"ll also have some very authentic interaction with local people, as they can take you to the hidden places only locals know about. Furthermore, with a local driver / guide you won"t get hassled by touts or hawkers. Below is a guide to some of Mumbai"s sights.
What to see in Mumbai
Temples, Bollywood, slums, colonial history, beaches, and vibrant streets; nowhere else can you see so much of the past and present in such a short space of time. It"s best to allow a full day for each region of Mumbai.
BOLLYWOOD STUDIOS AREN'T THAT GLAMOROUS
Photo credit:
Stephen Bailey
Southern Mumbai
Southern Mumbai is the city"s cultural and business centre. The Gateway to India is a British built monument celebrating where the colonial masters first landed. But it"s also where they left from with their tale between their legs after India regained independence. In the surrounding neighbourhood various 19th century buildings tell a story of the city"s past. The streets between them are filled with every imaginable type of fried street food. Try spicy chaat, fried potato chaap, or local favourite Vada pav (the local version of a fast food burger). Cool your mouth with a fresh glass of coconut juice. The nearby area of Colaba is where India"s rich and famous hang out, and a beer costs more than in Western Europe. It"s always been prosperous and you can take in impressive monuments like the Prince of Wales Museum, Esplanade Mansion, Rajabai Clock Tower, and Bombay University Fort Campus.
Beaches and Bollywood
Marine Drive arcs around the Arabian sea with views through the smog of the whole of Mumbai. You can get your feet wet at Chowpatty Beach before visiting the Hare Krishna temple and participating in spiritual chanting. In Mumbai you"ll find old and new cinemas showing the latest Bollywood hit. If you"re lucky you might be asked to star in a film, if not you can sit back and watch 2 hours of colourful costumes, peculiar dancing, and over emphasised facial expressions.
Local Life
Mumbai is also famous for its slums. With thousands of migrants coming to the city each day these slums continue to grow. With a local guide it"s safe to visit, and you"ll find people full of resilience and laughter. It"s mad, smelly, and potentially heart breaking, but an integral part of the Mumbai experience. Your tour of Mumbai should also include the variety of religion on offer. Often hidden away and hard to reach the city has important temples, mosques and churches. Like Haji Ali Dargah in Worli Bat, the Vipassana Pagoda that seats 8000 meditating people, and Siddhivinayak Temple in Dadar.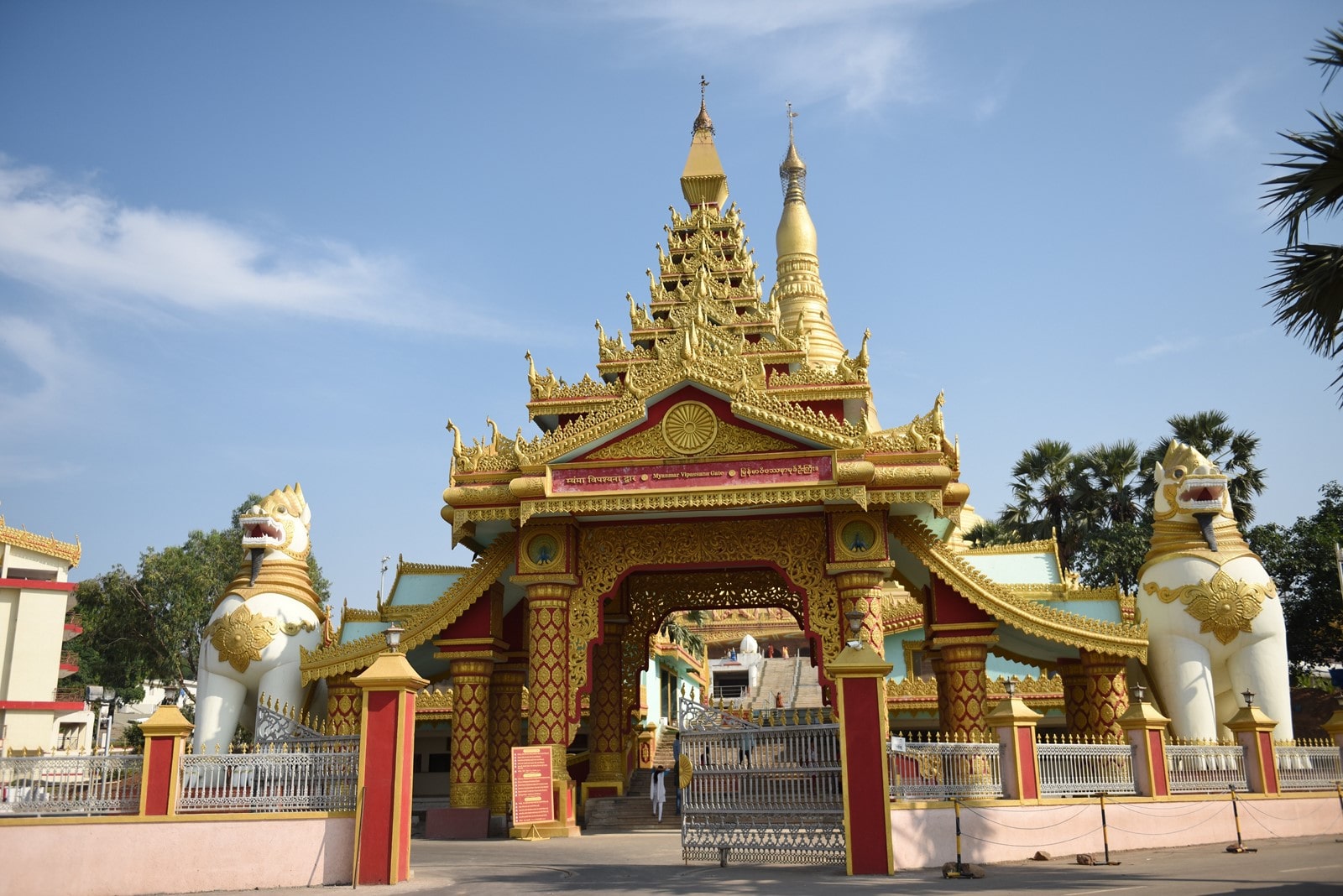 Options for tourist transport in Mumbai
Do you want to go sightseeing in and around Mumbai ? Do you want to visit other cities in the region of Maharashtra? Get ideas for tours and city trips in the region Maharashtra here.