Useful tips for Madrid bus groups with 'what to see' and 'what to do' items and  'bus- friendly' or must see tourist sites in Madrid. Check our list of attractions before planning your bus tour with a stop or departure in Madrid. Let us know if your favourite attraction or 'bus-stop' is not there and you think we should add it to our list of Madrid highlights.
Things to see while making a bus stop in Madrid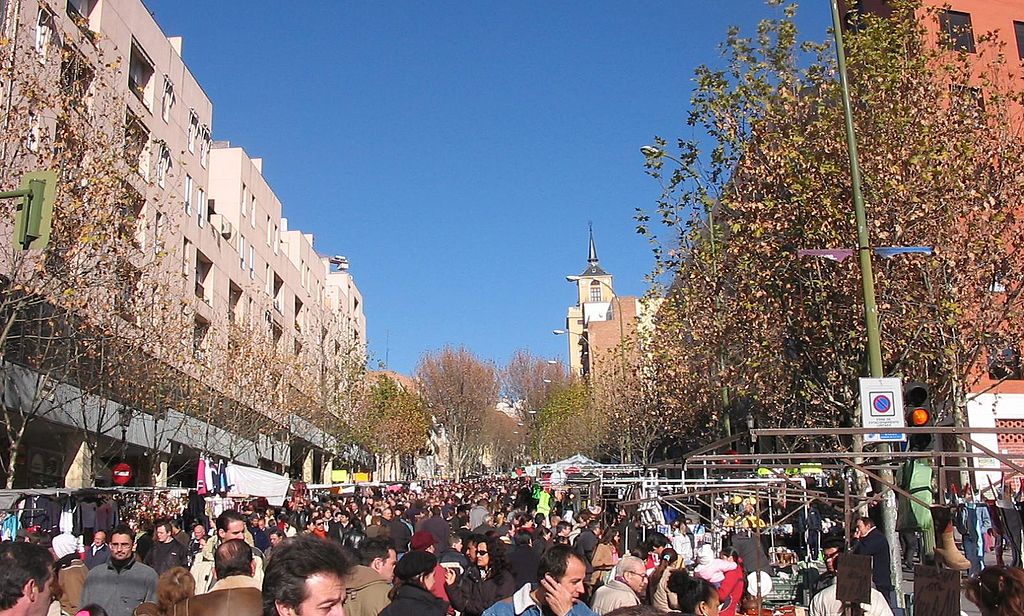 Madrid top attractions are relatively close
Driving around in the city of Madrid with a rented mini bus or coach with driver is good for those who are not too fond of walking or using the subway. Good also if you plan to see a lot of touristic sights in a limited amount of time. If not make sure that the driver of your hired coach drops you off anywhere near the center or if traffic conditions require anywhere near a metro line. Madrid's city center main attractions like the Retiro Park, the Prado and the Thyssen-Bornemisza Museum are all located in the same area and within 10 minutes' walk. In half an hour walk or 5 minutes metro ride you can reach the plaza Real, the Royal Palace and old Opera building. Off course it's relaxed to have a chauffeur and minibus with panoramic windows to drive around Madrid's main sights but please take our advice to walk around the city center by foot in order to smell, feel and experience the real Madrid atmosphere loud and street life.
A driver with a minibus or coach is handy for Madrid in 1 day
For those groups that have a busy schedule and maybe some group members who are not in a good physical shape a hired (mini) coach is a good alternative for walking or using public transport. No need to carry your bags and you can rest your legs between one attraction and the next. With a bus as transport your group stays together so no members get lost on the extensive Madrid subway.
In above video you'll been shown touring alongside the Royal Palace and the park in front of it which connects it to the city center, the nearby Plaza Mayor and it street artists. The 'Communications Palace' (Palacio de las Comunicaciones), the Alfonso Statue in the Retiro Park with its sometimes very crowded stairs below the monument of Alfonso XII in front of the park's lake. The clip ends near the park at the Puerta de Alcalá.
Things to See and to Do in Madrid in bus rented with chauffer
Must sees
For art- and culture-lovers, there's the Museo Nacional del Prado (National Museum of El Prado) with its extremely beautiful works of art from the eleventh to eighteenth centuries. Puerta del Sol (Gateway to the Sun) is the biggest symbol of the city, and Los Jardines del Buen Retiro (Gardens of the Good Retreat), the biggest and most extensive park in the city, the south entrance of which offers the possibility of also visiting La Estación Atocha.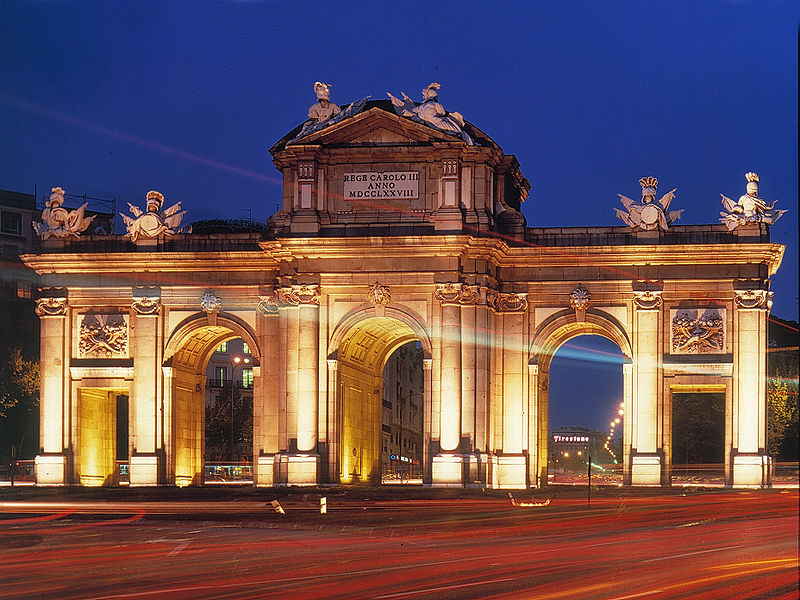 The Royal Palac
This is the official residence of the Kings of Spain and is one of the biggest royal palaces in Europe; it was built from 1738 to 1764. You can visit its halls and art galleries or take a walk through the gardens.
Plaza Mayor
Near Sun Gate (Puerta del Sol) downtown, this plaza dates to the 15th century. It"s a great place to take a walk and admire Cutler Arch (El Arco de Cuchilleros), Carlos II"s coat of arms, and a statue of Felipe III.
Take a walk through the city, enjoying the fresh air, and visit Almudena Cathedral, an important cathedral near the Royal Palace and Armory Square (Plaza de la Armería), or stroll through Grand Way (la Gran Vía), which is 1.5 km (0.9 miles) long and is full of showrooms and famous buildings and shops; while there, don"t miss the opportunity to visit la Plaza del Callao, a must-see for cinema lovers.
You can take a minibus hire downtown to go on a tour of the city"s historic district. Take a walk through the Moorish Quarter, the seat of an old Arab tribunal, continue on to Shepherd House (La Casa del Pastor), the first council of Toledo and Madrid, then continue your guided tour to the three plazas that made up ancient Madrid: Plaza de la Paja (Straw Square), Plaza de San Andrés (Saint Andrew"s Square), and Plaza de Cruz Verde (Green Cross Square).
Tourism in Madrid
Your tour with private transport in a rented vehicle with driver around Madrid to see museums and historical landmarks such as Alcalá de Henares and San Lorenzo del Escorial. Both have been declared part of Spain's national heritage. The other site of interest that has been declared part of Spain's national heritage is Aranjuez. It was built on order of Felipe II who also ordered the building of Monasterio de San Lorenzo del Escorial that is open for visitors during the week. It has beautiful gardens and woods where ancient kings hunting and to walks with their wives.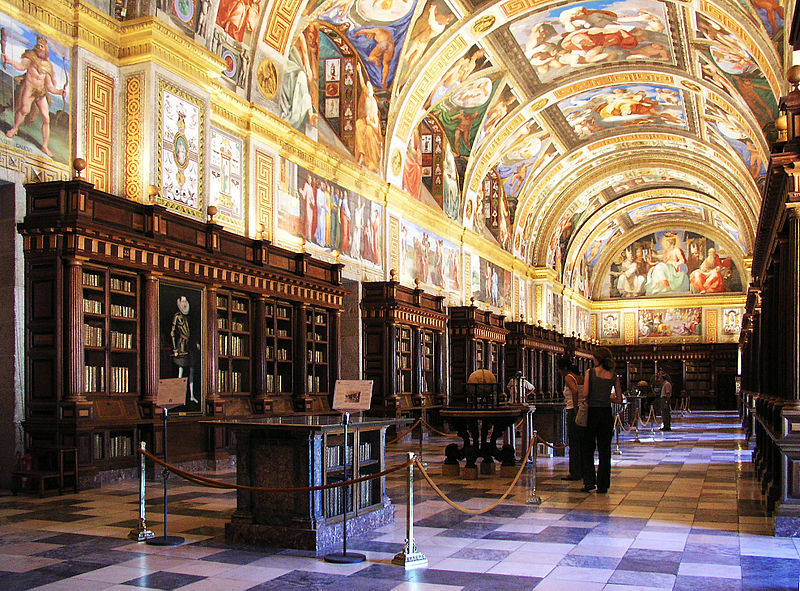 For those who are interested in to travel to the sites of history of Generalisimo Franco, you can have a half day tour of Valle de los Caídos. This combined with a visit to Escorial which is nearby can give you the chance to travel to the Monasterio El Escorial as well. Also you can get to know Sala Capitular that has a vault with frescos that represent the kings and the angels and were you can see Altar de Campaña of the king Carlos V and the Panteon de Reyes where all the kings of Spain are buried in this mausoleum that was made out of marble and is in anoctagonal form.
| | | |
| --- | --- | --- |
| Aranjuez | 48 km / 30 mi | 50 min |
| Escorial | 57 km / 35 mi | 50 min |
| | | |
Travel to Castillo del Real
Also you can organize a tour to Castillo del Real which was the original residence of the Dukes of the Infantado and which was remodeled and made into a palace in the year 1480. Then there is the town of Rascafria which is accessible by highway N-1 which goes to the town of Sierra Norte in the province of Madrid. This is where you can travel to know the beautiful Monasterio de Santa Maria del Paular ordered to be built by Juan 1 in the year 1380.
Bicycle tours and rentals in Madrid
Like many other cities, Madrid has decided in the last few years to join the green movement by creating BTT (mountain bike) routes and bike rentals that are available to residents. Currently, there are a number of bike rental companies, such as Piedralibre, Otero, and Bybike, that are geared towards tourism and not only rent bikes but also offer a tour guide to take you on routes through the city and its surroundings.
Attraction parks in Madrid
A great place to travel with children is Parque Warner de Madrid because it is impossible to get lost. There you can see musicals and hear music made by live DJs. Also there are theme areas that will make your whole family happy. As well you have Cartoon Village where young ones can entertain themselves with their favorite cartoons. Also there are attractions that are for adults where they can get rid of all their energy.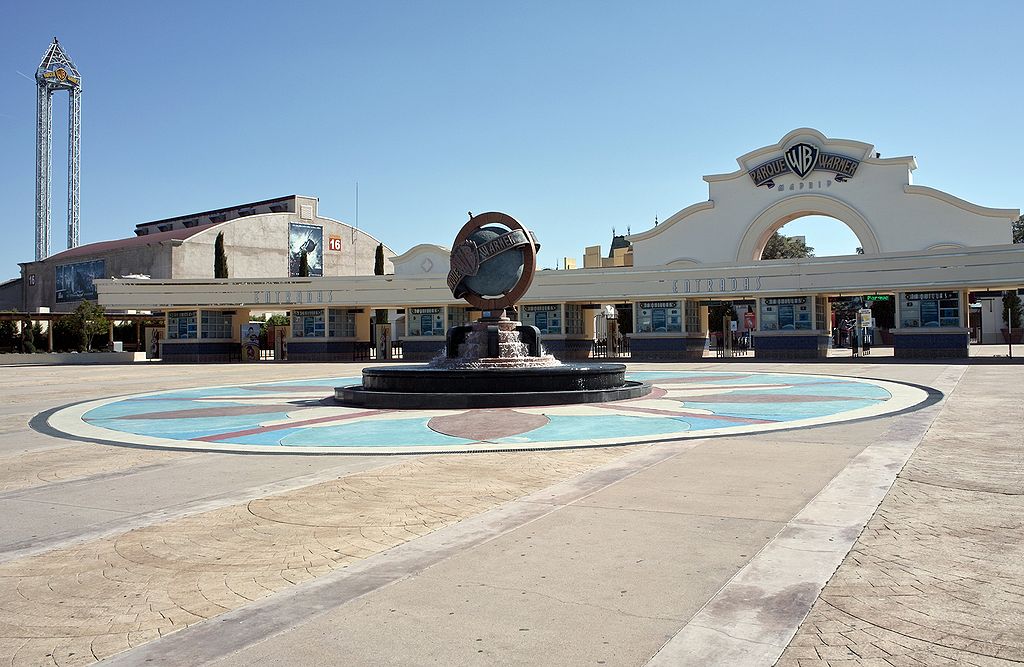 Travel to Nature Parks in Madrid in a rented bus with chauffer
For those who like walking in the fresh air, we suggest to travel with the rental busto Parque Regional de la Cuenca Alta de Manzanares which was declared a Biosphere reserve. It has lakes and beautiful flora and fauna. Then there is Monte del Pardo which is a wooded area in the north of the city of Madrid and is considered a Mediterranean forest and the most important in the community because of its extensive flora and fauna. Zona or Sierra Norte a beautiful zone in Madrid with natural parks, springs, woods and reservoirs where you can take walks, do mountain sports such as hiking, horseback riding, bike rides and have a picnic so that you can take a rest from all the activity.
Another ideal for a tour is Sierra de Guadarrama which is an area that is great for hiking, mountain climbing, cycling, skiing or horseback riding. There are beautiful routes to do these sports.
Restaurants in Madrid
When it is time to eat, we suggest trying the following restaurants. Restaurant La Vaca Argentina in Madrid, where they serve grilled Argentinean meat; El Vagón de Beni in Hoyo de Manzanares that is in a train car that was transformed into an elegant restaurant with an interesting atmosphere and good food or Restaurant Salterius in Majadahonda which is exquisitely decorated with carefully elaborated cuisine.
What to see during your tour in Madrid with a rented minibus with driver
If you want to rent a bus for an excursion or trip that originates or terminates in Madrid, we suggest including these stops in your itinerary:
Madrid Wax Museum (Museo de Cera de Madrid)
On Paseo de Recoletos Street in downtown. Appearances can be deceiving; these figures look real! The highlight of the museum is the hall of painters and writers. The crime wing has impressive recreations of famous Spanish criminals. You can witness the horrors of the Inquisition or see heads of famous bandits. You are allowed to take photos in this museum.
Temple of Debod
This is a not-to-be-missed afternoon visit in Madrid. It's located in Mountain Park (Parque de la Montaña) and is the only Egyptian temple in Spain. The way the sunlight hits it in the afternoon makes it a great spot for photos; it's one of the most photographed places in Madrid.
The Crystal Palace Retreat (Palacio de Cristal del Retiro)
This is considered the prettiest part of Retreat Park (Parque del Retiro) in Madrid. It has a pond that's surrounded by leafy trees, a huge fountain in the middle, a stone walkway with a little cave, and the piece de resistance, the beautiful Crystal Palace, which was built in 1887. This is an ideal place to visit and relax, taking in the fresh air and sunshine in the park.
Restaurant The Geographic Club
This is an interesting themed restaurant with an African safari-style décor. The level of detail in the décor will make you want to stop and inspect every little thing. On the lower floor there's a pub with comfortable sofas and a great variety of cocktails to finish your night with. This restaurant is located on Alcalá Street in downtown Madrid. The menu is based on traditional homemade and international cuisine.
Postas Street (Calle de las Postas)
Downtown near the Sun Gate (Puerta del Sol) and the famous Plaza Santa Ana you can find the most traditional, busiest street in Madrid. This is a place where you can see and be seen. Tourists like to stop at any of the bars here and enjoy a squid sandwich along with some good, fresh beer. On this street you can find some unique religious art shops and other famous establishments. You can also see houses that have been rebuilt with brick red or earth-tone façades, medieval inns, and modern tapas (traditional Spanish snacks/appetizers) bars.
None
More about Madrid
Would you like to organize a bus tour to see all these beautiful highlights? Request quotes and compare the different bus and coach hire companies:
Bus tours in Madrid
Coach hire in Madrid