The travel professionals favourite website for comparing and booking ground transport service in China, for places like Beijing, Shanghai, Xian, Sichuan, Yunnan, Guillin, Hangzhou, Yangshuo, and all other provinces and cities.
With our tool you can plan all your chauffeured services like airport transportation, coach or minibus hire in China, taxi reservation, and more. By using our website you don't need to make any phone calls, send any emails, or spend hours searching the internet.
Chauffeured Transport Services in China
We started our service in 2011, connecting travel agents directly to transportation and travel service operators in Spain. Our success has meant we"ve rapidly expanded to cover many countries across the world, including China. We list a variety of ground transport options including coach and minibus rental companies, airport transportation and shuttles, taxi reservation companies, and luxury-car-with-driver providers.
While we"re the preferred tool of travel professionals like tour operators and travel agents, we also provide a service to private parties looking to get the best deal on their ground transportation in China.
China is the 3rd largest country in the world covering almost 10 million square kilometres. Fortunately it has developed an excellent transport infrastructure that covers the majority of the country. The Eastern half of the country, which contains China"s main cities, is well connected by rail and road. Transport in the less populated and visited western half is not of the same standard, but is developing rapidly.
Coach and minibus hire in China
Coach and minibus hire is very popular in China, and used extensively by local tourist, student, and business groups. Operators work from the majority of China"s cities and provide services within a localised area or province. Coach companies operate a diverse range of fleets, from 19/22 seat minibuses to 49/55 + seater luxury coaches. It is also possible to hire smaller 11 or 16 seater vehicles.
While China has an excellent public transport system, using it can be baffling. Destinations are written in Chinese symbols, and the use of different vocal tones makes it impossible to communicate. You say "mei-fa" they look confused. You say "meei-fa" and they"re still confused. After five minutes of trying they understand - "ahh, you want meie-fa." Most international business visitors and tourists opt for private transport.
When staying within one city coach operators normally have a per day rate plus additional costs for individual trips and distance. As a rough guide this starts at around approximately €150 - 200 per day for a large luxury coach with driver. However expect to pay much more in Beijing and Shanghai, China"s two economic powerhouses. You may also be able to book coaches for individual journeys like airport transfers. For multi day trips prices depend on the distance travelled.
While this service is predominantly used by Chinese tourists visiting different parts of their country, it is an excellent option for international tourist groups looking for hassle free and good value ground transportation. Use our reservation tool to start getting competitive quotes for coach and minibus hire in China.
53-seater bus from SAT China
Airport Shuttles/Transportation
China already has 182 commercial airports, with a further 82 airports currently under construction. 10 airports handle over 10 million passengers a year and Beijing International (PEK) is the 2nd largest airport in the world. Other important entry points are Guangzhou (CAN), Chengdu (CTU), Xi"an (XIY), Shanghai Pudong (PVG) and Shanghai Hongqiao (SHA).
Airport shuttles / transfers for most Chinese airports can be pre booked through specialist ground transportation companies. A driver (usually English speaking) will meet you at the arrivals gate. This is the most convenient way of travelling to and from airports in China as it immediately removes the language barrier.
Outside all airports you will also find a long line of taxis available for hire. Taxi drivers are generally unwilling to use a metre so you must negotiate a price before setting off. Chinese taxi drivers generally speak only very limited English which can mean this is a stressful start to arriving in a new Chinese city if you can"t speak their lingo.
- "how much to lo-chow"
- WHAT!
- "lo-chowww"
- WHAT!
- "lo-choww or lo-choo or whatever its called."
- "LOCHOOOW! We go now!"
Save yourself the stress and use our dedicated tool to start receiving quotes for airport shuttles and transportation for all different airports across China.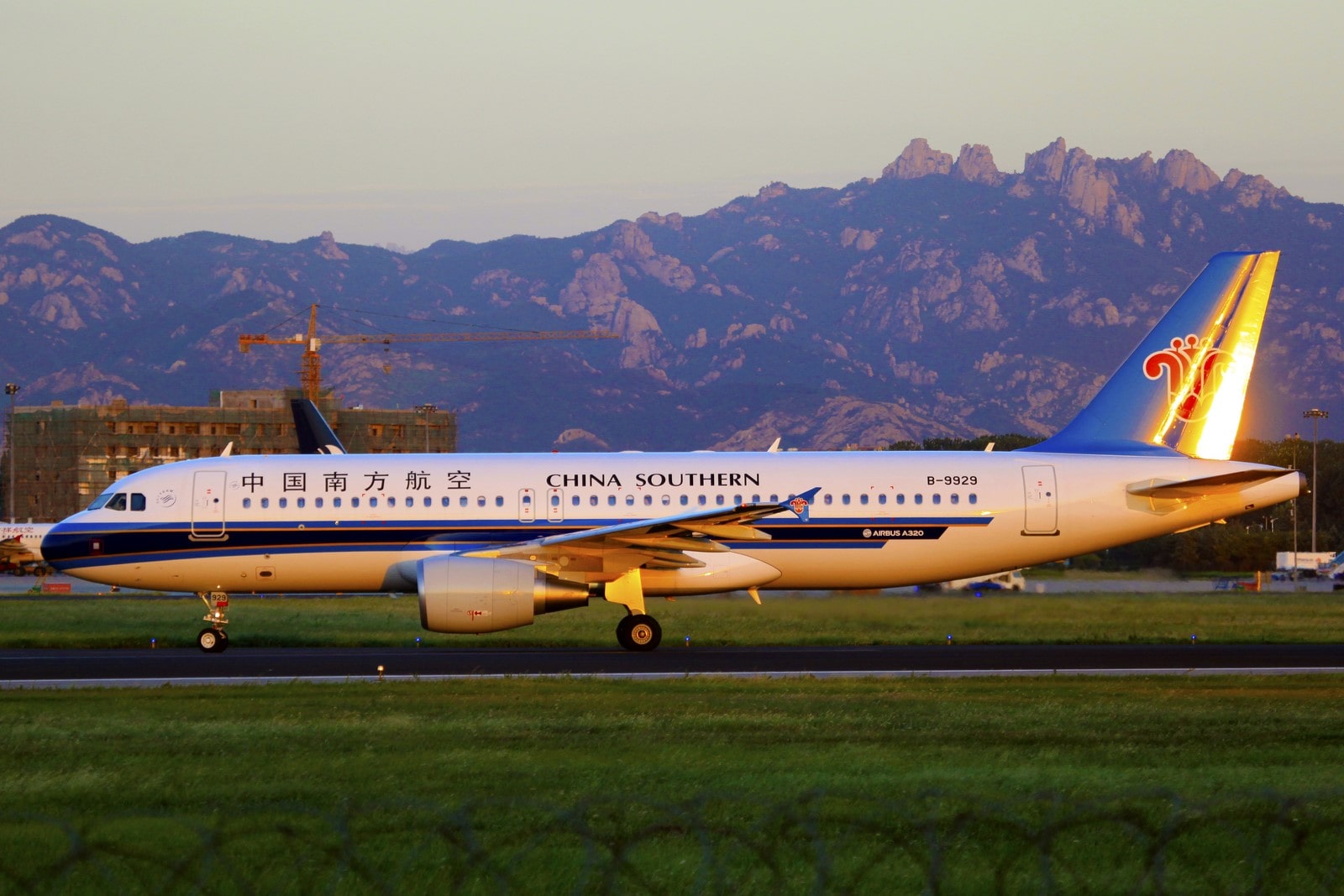 Car with Driver Rentals
Anyone who wants to drive a car in China must have a Chinese driving license. You cannot drive with an international driver"s permit and obtaining the Chinese license is almost impossible unless your a local or officially a foreign resident. Fortunately, hiring car with driver is very affordable as driver wages are low. The cost of your driver will be dependent on their experience as a chauffeur, and the quality of their English. Once in the car you"ll be relieved to be a passenger. Chinese city streets are swarming with flashing lights, mental 6 lane traffic, incessant honking, and drivers who look on the verge of breakdown. Just sit back and enjoy the madness.
You can find chauffeured car rental companies in all major Chinese cities and destinations. There are large companies operating nationwide across over 50 cities, and small operators focusing on their local area. Prices vary widely dependent on the quality of the vehicle and the destination. In the most affluent cities of Beijing and Shanghai it can cost up to €150 a day for a luxury car with English speaking guide / driver. Prices in smaller cities may be less than half of this, especially when hiring an older vehicle. You can use our reservation tool to start getting quotes for chauffeured car rentals in China.
Taxi Services in China
All across China you"ll find taxis for hire. These are usually four seater minicabs with a taxi sign on their roof. To a local it says taxi, but to a foreigner it"s two weird symbols that could mean anything from "chicken fried rice" to "welcome to my shop." Taxis come in different colours but nearly all of them have an orange or yellow band around the side of the vehicle. They can be flagged down on the street or pre booked.
While all taxis have a metre most drivers prefer not to use it as they will try and negotiate a higher fixed price for the journey. They"re will shout at you but they"re not being rude, this is Chinese people's way of negotiating and the sooner you learn to shout back the cheaper your journey will be. Prices are very cheap. For example, even in capital city Beijing, a taxi on the metre will cost €1 for 3 kilometres with a minimum fare of €1.50. It"s cheaper in rural areas. However, to avoid the haggling in foreign languages you can use our travel tool to start comparing prices and pre book all your ground transportation services before you arrive in China.
Minicabs aren"t the only form of taxi. For short distances it can be much more fun to take a "tuc tuc." This is a three wheeled scooter with a cab on the back to take passengers. They can"t really go above 30kph but in busy city centres they"re the fastest way to get around. Swerving between trucks, driving up the sidewalk, and bumping into other tuc tucs, you"ll have your hands over your eyes for most of the journey. Tuc tucs will accelerate down pedestriannised alleys but you"re in the capable hands of a driver with 20 years experience negotiating tight spaces. They"re cheaper than minicabs but make sure you agree a price before you set off.
Dujiangyan, Sichuan, China
Public Transportation in China
China has an excellent public transport network with both road and rail connecting the whole country. It"s affordable and comfortable. However, using public transport is extremely baffling as few people speak English and all the signs are in Chinese symbols.
Trains:
Connecting the whole country travelling by train is a Chinese experience. Many journeys go overnight with the level of comfort completely dependent on the class. At one end you have an unreserved coach with no seats or benches. This is just an open space where people fight one another to put their bags down and find a corner for the night. Not recommended even for the most hard core of travellers. Seater class is cramped. You"ll be sharing with numerous insects and locals loudly spitting on the floor.. The "hard sleeper" class is an open carriage with bunk beds and curtains. It provides some privacy, although it can be nauseating to wake and find a grandma spending 10 minutes emitting dangling lines of spit from her mouth.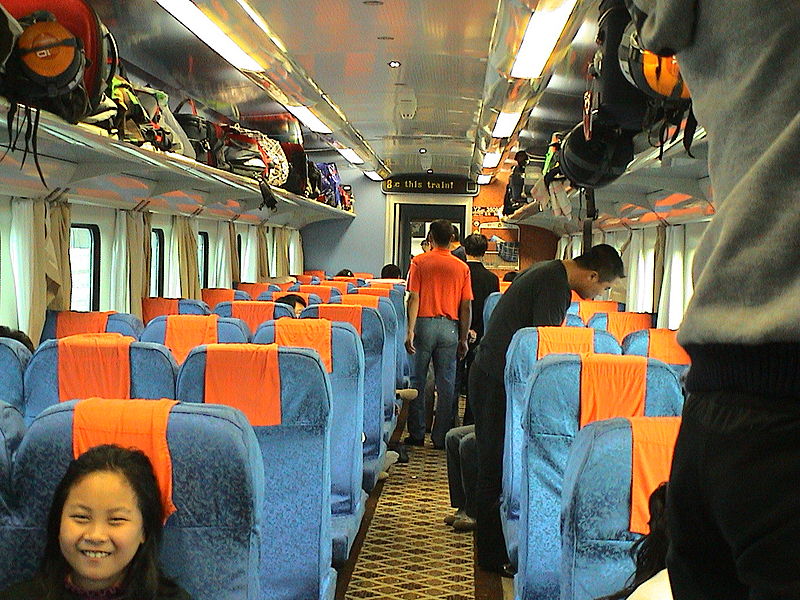 "Soft sleeper" class is generally clean and recommended for longer journeys. Porters come past selling various brands of pot noodle, and the conductor is usually eager to please their foreign passengers. There are 4 beds per enclosed cabin. Double the price and available on only a few trains is deluxe soft sleeper with only 2 beds per cabin. Prior reservation is required on all trains and this is where the difficulties start. The internet site is impossible to decipher, ticket officer clerks rarely speak English, and you"ll struggle to correctly pronounce your destination. The best approach is to find somebody who speaks English to help you. Or book private transport.
High speed trains:
China is rapidly developing its high speed rail network with trains exceeding 300km/h. These currently operate to and from the major business hubs of Beijing and Shanghai. For example the 1,318 km journey between these cities takes under 5 hours. But even on these speeds you can appreciate the diversity of China"s landscape. From an insane metropolis of skyscrapers and never-ending lights you will be travel out into green rice fields, before passing ungainly industrial towns and eventually reaching one of the world"s largest cities.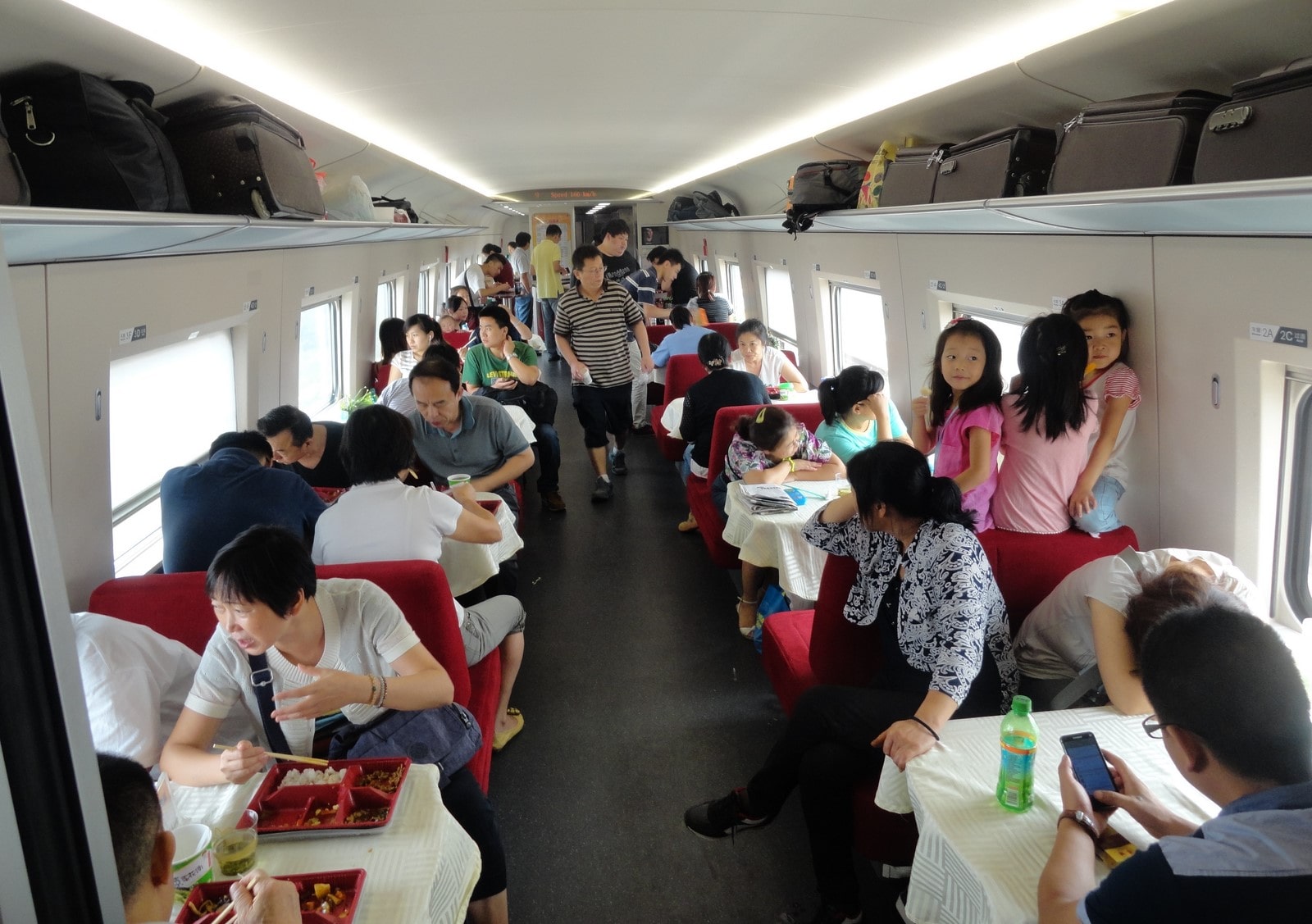 Flying:
With 182 airports is not surprising that flying is a common mode of transport in China. Operators range from international names like Air China, to small budget airlines specialising in a few routes or particular area. Competition is keeping costs down and for any visitor looking to see more than one destination in China flying is a necessity. Perhaps the best value method of getting around China is to fly between regional hubs where you have private transport pre booked. You can use our tool to get quotes on all kinds of private ground transportation.
Buses:
The country has a diverse network of bus services. Between major cities you can travel on deluxe coaches with fully reclining seats and complimentary drinks. For significantly cheaper you could take a battered minibus with people sitting in the aisle, torn seats, and spit covering the floor. For most journeys you may be able to find a middle ground dependent on your budget and comfort levels.
Metro:
16 cities in mainland China have a metro or rapid transport system. These have all been built or completely upgraded in the last 20 years and facilities are excellent. You"re also likely to find some signs in English, a relief for anyone whose taken cross country public transport. Try avoid travelling in rush hour when certain lines get insanely packed, and your face ends up pressed up against the window.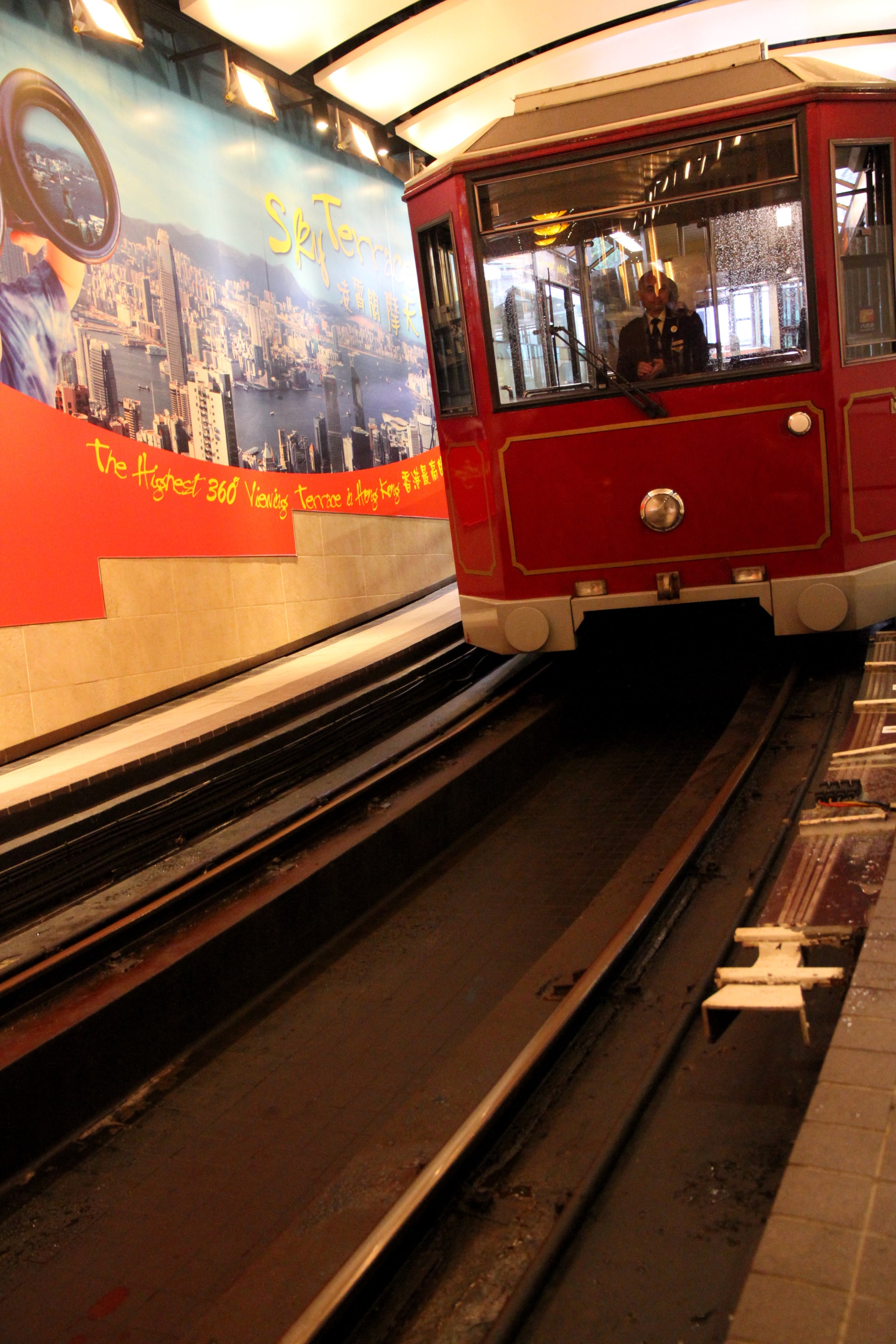 Does you cover the whole of China with all chauffeured transportation services?
After starting in Spain we are currently expanding our service to cover the rest of the world. It will take some time to cover the whole of China but we are rapidly adding transport partners to our website. You can use the tool below to start getting quotes for ground transportation or you can contact our dedicated customer service to discuss your bespoke travel needs.
Join our  worldwide directory of travel and transport providers by registering your transport company
We specialize in connecting travel professionals with ground travel operators. So if you"re a travel and transport operator we can help find you customers. It"s free to register in the transport directory and you can create a personalized company profile with information, photos, and backlinks to your website. Once you are part of our worldwide directory and network, you can start getting quotes from tourism professionals and private clients