Compare and hire a coach, mini-bus and bus in Beijing with ease! Receive competing bus rental with driver quotes from different mini bus and coach hire companies. Compare quotes on rental costs, client ratings and reviews, number of seats in the bus, space for luggage, facilities and age of the vehicle. Ask our customer service for help when organizing your bus trip or tour. RentAutobus helps you to compare multiple chauffeur driven bus rental and motorcoach companies in Beijing, where you can hire group transport ranging from chauffeured mini-buses to full-sized coaches. We are here to help you to find the best possible deal in coach hire for your trip.
Everything about Beijing, options for tourism and ground-based, chauffeured and private transportation in Beijing. For tourism operators, travel agencies, independent travelers or group travel agencies.
Price ranges for Beijing bus and driver rentals
Check these Beijing bus hire rates in relation to bus size
Hire private transport to see all the magic of Beijing
If you don't speak and read Chinese you'll need a driver not only to drive and guide you but also as a translator. All signing on Bejing's roads is done in Chinese there are a few bilingual signs but not enough to find your destination.
Around Bejing in a local rented car or minibus with driver
Beijing"s streets are full of surprises and intrigue, and you should definitely sample some of the local dim sum, steamed dumplings that most people eat for breakfast. Carry on your tour by visiting Tienanmen Square and the Monument to the People"s Heroes, as well as some of the less visited parts of the Great Wall of China. Of course you"ll want your bus tour of Beijing to at least include a day trip visiting the Great Wall of China, just like in the video. Other infamous sights include the Forbidden City and the oversized Chinese puppets.WWhen renting a minibus or car with driver in bejing we recommend that you request a driver with good English language skills.
Video tour around Bejing
Before renting a minibus or coach in Bejing have a look at this video. The start of this video shows the name of Beijing in both Chinese and Latin script. Without the familiar words could you understand the Chinese? This is the problem most people face in China. All the signs and names are always in local Chinese symbols so you never know what to order or where to go. Fortunately, private transport means you"ve got a local driver / guide who knows where he"s going and can help out with some translation.
Beijing is one of largest cities in the world and is the political and cultural capital of China. It has an excellent transport infrastructure and people arriving in Beijing could be coming from any corner of China or the world. It has the world"s second largest airport and has a trains arriving all the way from Europe. In Beijing you can marvel at futuristic skyscrapers or explore 2000 years of cultural history. It"s a city that mixes old with new, tradition with the future, and can keep you entertained for months.
Types of Transportation to and from Beijing
Minibuses and rental buses in Beijing
In Beijing there are well over 100 companies that rent minibuses and coaches. These companies cater for a diverse selection of clients, from local business and corporate clients to tourism. As Beijing is a very important local tourist destination there are many companies that specialise in travel for Chinese tourists. Some companies have years of experience working with international tourist groups and these are the best choices. These companies normally advertise themselves more as tour companies rather than specialist minibus rental places. But they"re better. It"s no good hiring the cheapest bus rental company around and then discovering the driver can"t understand a word you"re saying. Would you like to rent a bus in Beijing? You can find a selection of bus rental companies with their profiles on our bus rental Beijing page.
These companies have professional English speaking drivers, and can help you with planning an itinerary that minimises time spent stuck in traffic. For example there are companies like Beijing Tours in Dongcheng who offers a variety of vehicles and understand international group needs. Some companies like cnAdventure on 1 Dongbinhelu even offer a French and German speaking guide service.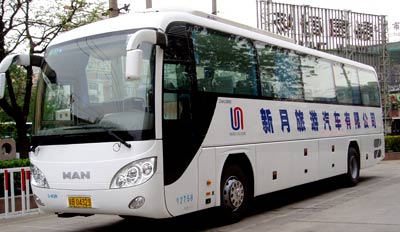 55-seats coach from
Beijing Service.com
Variety of coaches to hire in Beijing
In Beijing you will find a huge variety of vehicles, and you should be able to find a size that matches the size of your group. The most popular sizes are 8, 16, 22, 33, 45, and 55 seaters. China has its own coach brands like Kinglong and Jinbei. You"ve probably never heard of them, and you probably can"t pronounce the name correctly, but they are efficient and cheap vehicles that get you around. They aren"t very luxurious so if you group desires something a little more upmarket you can also find Japanese brand coaches and minibuses like Toyota.
The majority of the companies listed on our site specialise in international tourism and offer minibus and coach hire as part of a wide range of tourist services. Tour Beijing in Dongcheng District and Beijing Holiday on 21 Chegongzhuang rent out minibuses and coaches as well as luxury cars with driver. Prices start at around €140 for a full day 22 seater minibus hire and €170 for 45 seater coach hire. It will cost a little more if you are heading out of Beijing to see the Great Wall, particularly the outer lying areas.
Minibus from Wild Great Wall in Beijing
Airport Transfers in Beijing
Beijing Capital International Airport (PEK) is the second busiest in the world and continues to grow every year. It"s 32km from the city centre and a private taxi journey should cost around CN 80-120 (€10 – 15). If you"re landing in terminal 1 you"ll get a glimpse of an older version of China. This domestic terminal is old fashioned and nothing like the crazy modernity of terminals 2 and 3. A second international airport is being built but is not yet operational.
At each terminal you can follow signs for the taxi stand and find a queue of people waiting to get a taxi. Be prepared for a confusing discussion about your destination, as most taxi drivers don"t speak English. Perhaps your destination is called "Hangzo?" Or is it "Hangzoo?" Or Hangzou?" It all sounds the same to you but doesn"t make any sense to the driver. Beijing taxi drivers do have a reputation of leading tourists on a merry expensive dance around the city as they drive around and around to get the cost on the metre higher. You can reserve or request transportation in the city of Beijing, where you can choose from multiple specialized companies, and you can request a size or specific type of bus.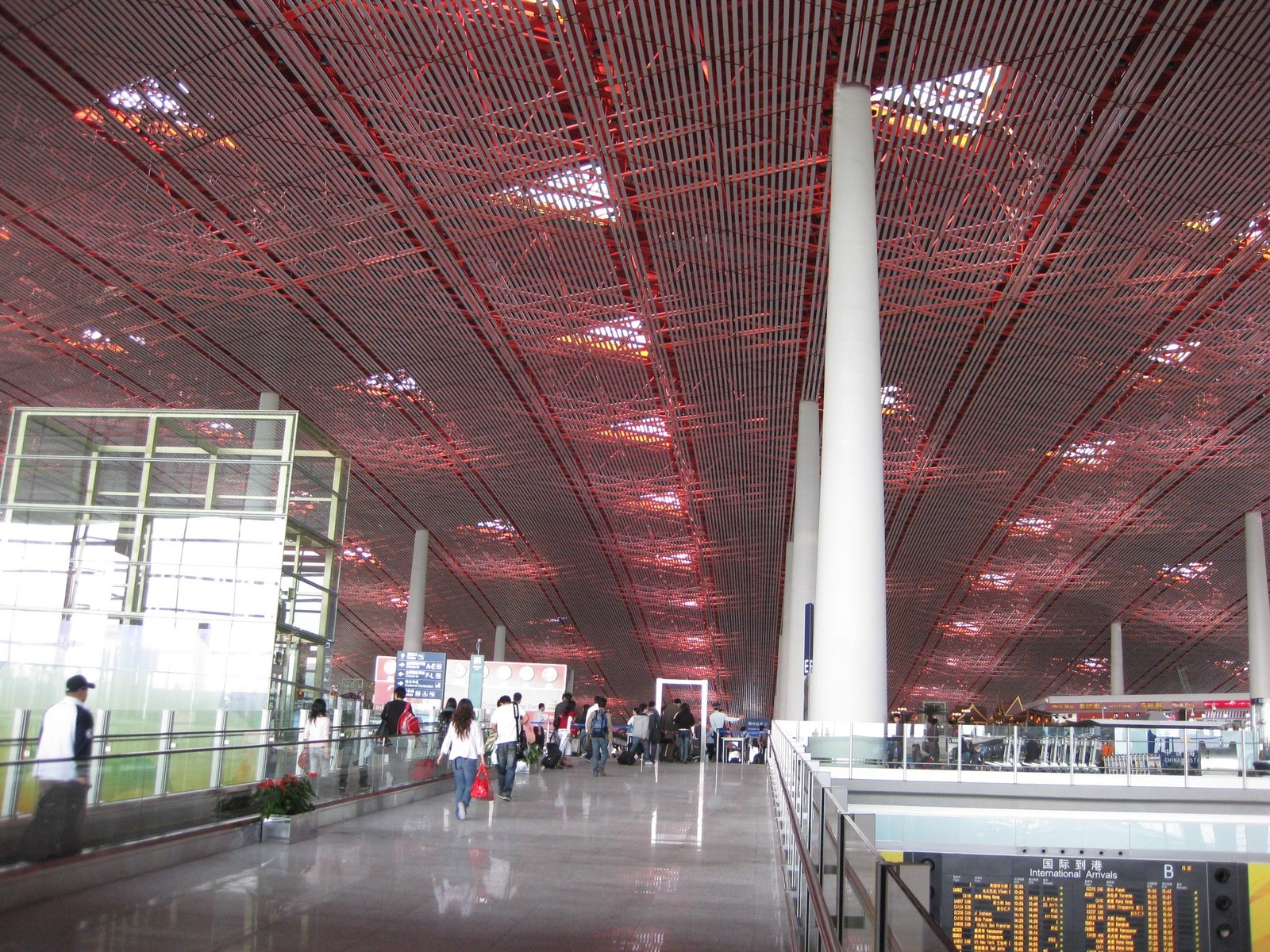 Private Transfer from Beijing Airport
It can be a little more expensive to prebook a private airport transfer, but it still works out cheaper than getting conned by a taxi driver. You"re paying for the driver to meet you at the arrivals gate with a sign with your name. Some drivers will speak English but all drivers will have a radio link with an English speaking interpreter and will already know your destination. Some companies like Beijing Tours in Xicheng District also have the option of booking an English tour guide to accompany you on the journey and explain the history of Beijing.
Companies offering airport transfers usually offer a variety of vehicles, so you can travel in a luxurious imported vehicle like a Merceded S Class. Our website lists companies who offer airport transfers and you can compare quotes and book online. We list companies like Beijing Airport Transfer on 13 Wenjin St, and Xingang Beijing Tranfer on Xuanwumen Outer Street.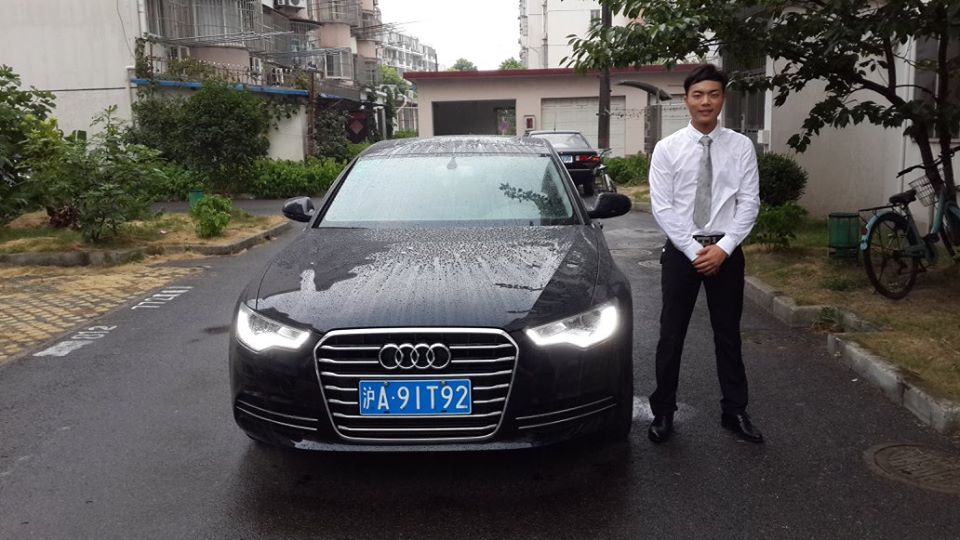 Taxis in Beijing
Taxis are a cheap and convenient option for travellers getting around Beijing. They are different colours but all have the telltale taxi sign on the roof. The problem with taxis in Beijing is that the drivers are very clever. For example, during rush hour they deliberately don"t work as it"s the time of day when they make the least profit due to the heavy traffic. Or they might refuse a journey because they know the traffic ahead is bad, and they would rather go the other way.
Taxis are supposed to use the metre and the standard rate is around €2 for the first 3km and €1 for every 3kms thereafter. However, taxis waiting near hotels or besides top tourist attractions often refuse to use the metre and negotiate a far higher fare. Taking a taxi in Beijing is fun, especially when trying to communicate your destination. It"s essential that you write if down in Chinese symbols as it"s very rare to find a driver who will speak English. If you can"t understand each other, just say sorry and try another.
Pre booking a taxi in Beijing
With all the potential drama and challenges of taking a taxi many visitors opt for pre booking a taxi. This can be great value, especially when visiting a few different attractions in one day. While you won"t have the joy of language barriers, you will have a driver that understands where you"re going and has experience working with tourists.
Companies like Beijing Biqi Kowloon Taxi Company on Jiuxianqiao East Road and Beijing Eastern Taxi Service on 101 Bei Li Shi Road, have either an English speaking driver or a direct radio link to a translator. Pre booking also means you don"t have to join the masses in queueing for a taxi.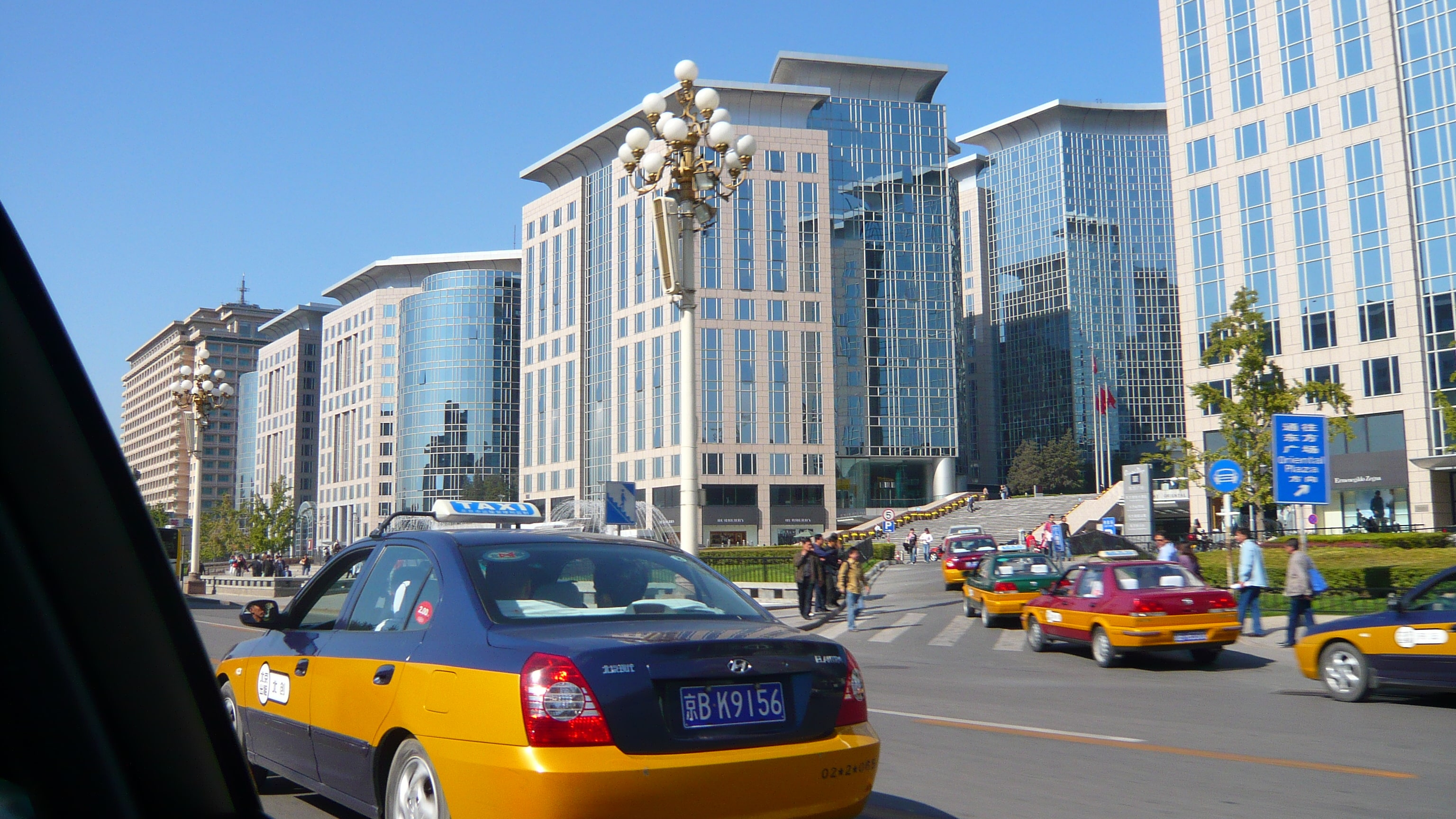 Car with Driver Rental in Beijing
One of the most common choices for business visitors and tourists in Beijing is to hire a car with a driver. With this service you can specify the quality of vehicle you require, and can expect a driver who speaks English. Some of the companies are well established and have a huge variety of vehicles, from limousines down to local estate cars, for example Beijing Central Chauffuer in Haidian District. Other companies are one man bands who have started offering their services to tourists. They won"t have the same quality of vehicle but will offer a very personalised service. Prices can start at around €60 for a full day hire.
City Tours in Beijing
You can rent a bus in Beijhing for tours in the city or in Beijing Province. If you rent private transport in Beijing you"ve got a chauffeur who can take you to everything the city has to offer. From futuristic shopping malls to ancient temples, then to the massive Great Wall or the tiny streets of the old district. With so much to do having a private chauffeur means you maximise your time and don"t spend hours in confusing discussions with taxi drivers.
As the 2000 year old cultural capital of China, Beijing has a plethora of sights to keep everyone happy. The attractions below are just a start for your trip, and in Beijing you"ll find that there is a new modern side as well as an ancient tradition.
Great Wall of China
No attraction ignites the imagination as much as the Great Wall. 20 metres thick, and supposedly visible from space, it does everything to justify the name. The most visited sections of Badaling and Mutianyu one hour north of Beijing, but the less visited sections of Jinshanling and Huanghuacheng offer great views and are quieter. With a chauffeur you can visit different sections and see the great wall from many angles
Temples and Palaces
There are quaint temples and cute palaces all over Beijing. The most famous is the Forbidden City, that was the home of the leaders from the Ming and Qing dynasties. On every corner there is a treasure to discover, and you"ll find thousands of local Chinese tourists desperate to have a photo with you in front of their famous attraction. They"ll also want to tag you on facebook so they can show off that they"ve got a foreign friend. Also check out famous temples like the Lama Temple of Heaven or the Summer Palace in Haidian.
Tiananmen Square
The world"s largest city square and the place where students got massacred for protesting in the 1980s. Fortunately you don"t find any tanks here, only stunning buildings like the Great Hall of the People. If you can brave the queues then you can visit Chairman Mao"s mausoleum. Just don"t try and sneak a photo as you could end up in the firing line.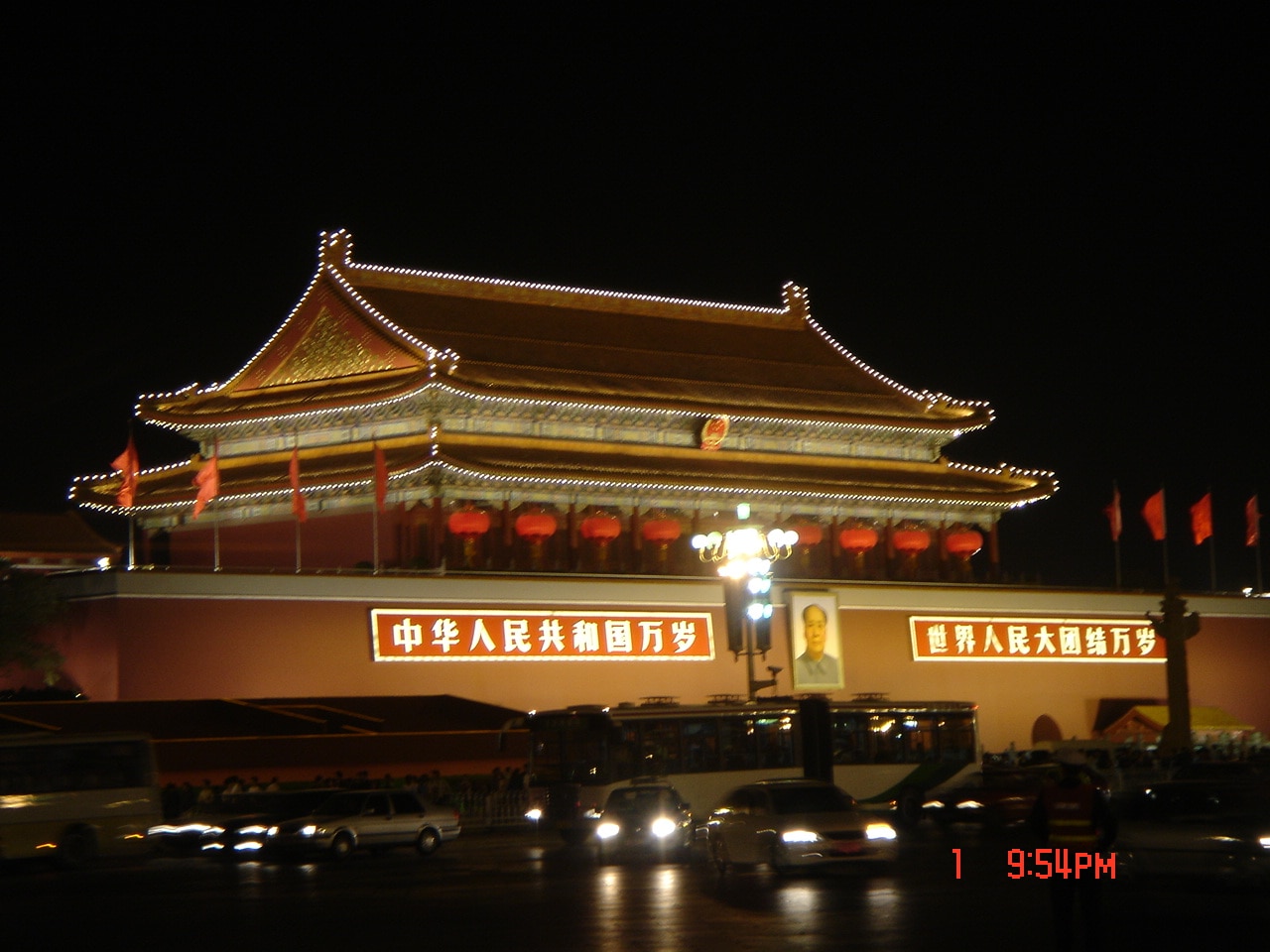 Old Beijing
For a glimpse into the past you"ll find historic districts that have retained the atmosphere from centuries before. With a chauffeur you can explore different hutongs, areas of narrow streets where life is lived out in the open. The most popular are Qianmen and Houhai. Drink some hot water filled with funny herbs (they call it tea) and eat vegetables you"ve never seen before.
New Beijing
Full of flashing lights and always growing, Beijing is rapidly changing and everywhere you look you"ll see skyscrapers to transport you to the moon. The most impressive new building is the 2008 Olympic Birds Nest Stadium, where you can do your best Usain Bolt impressions.
Options for tourist transport in Beijing
Do you want to go sightseeing in and around Beijing? Do you want to visit other cities in the region of Beijing? Get ideas for tours and city trips in the region Beijing here.