Plan to hire a coach, bus or minibus or do you need airport transfers in the region of Shanghai ? Looking for tour and travel services like taxi, car with driver rentals or other chauffeured transportation options in the surroundings of Shanghai? No costs to compare offers from transportation companies and travel agents that rent and organize vehicles with a chauffeur around Shanghai in China. No more calls!
Start using our transport services in the region of Shanghai, by filling out the form below.
About Shanghai Province
Shanghai is a province level municipality incorporating Shanghai, the largest city in the world. With a population of over 23 million Shanghai is the major financial centre of China and has the world"s busiest port. It"s a manic city of lights, skyscrapers, traffic, and madness. The city districts intermingle, meaning you"ll see old dilapidated neighbourhoods squeezed between rows of 50 story apartment blocks and shining shopping malls. Amongst it all there are some delightful attractions, including those dating back 2000 years and those shaping the future of the world.
Shanghai Disneyland, theme park
Transport and Travel Connections in Shanghai Province
Shanghai has excellent travel connections by air, rail, and road. You can arrive here from most major cities in China and the rest of the world. Shanghai Pudong is the main international airport while Shanghai Hongqiao is a huge domestic gateway home to budget operator Spring Airlines. Recent developments mean Shanghai has high speed rail connections to major cities in western China including Beijing and Hong Kong. It"s even the starting point for a 50 hour journey to Lhasa in Tibet. Buses also serve many cities in China although it"s far comfier to travel by train. There are also ferries to Japan and Hong Kong.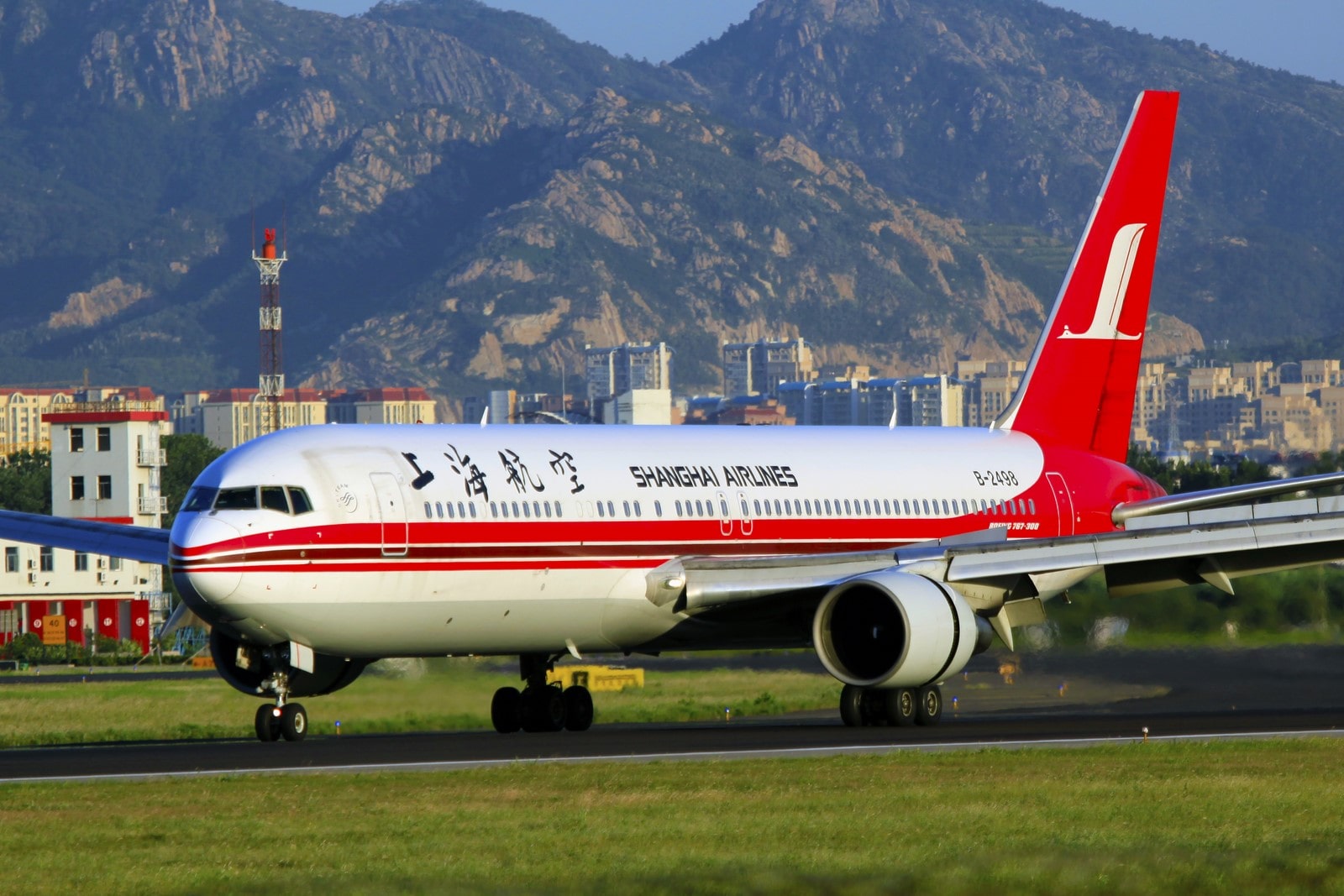 Roads in Shanghai can be beyond comprehension. With seemingly never ending traffic queues the city can sometimes feel like a giant car park. Bicycles and pedestrians dart in front of cars and the flashing city lights can be very distracting. Fortunately, taxi drivers usually know the short cuts.
Travel by Plane
Shanghai Pudong international airport will be your arrival point if travelling from outside China. It"s modern, well developed, and has all the facilities you would expect of one of the world"s largest airports. Located 40km to the east of the city it takes an hour to go by taxi to People"s Square in the centre of the city. A journey will cost around CNY160 (€20) and it"s best to pre book to avoid the often long queues for a taxi. Pre booking also ensures your destination is understood. Most taxi drivers don"t speak English and it"s not nice to encounter a language barrier immediately when landing in China.
Shanghai Hongkiao airport is the city"s old airport and is now used for domestic flights. It"s only 12km from the centre and should take 20-30 minutes by taxi. When travelling to the airport make sure you"re clear on where you"re departing from. It"s a minimum of 1 hour travel between them and you won"t be the first person in a mad dash to rectify your mistake. As this province has lots economical and touristic activity ground transportation service companies in Shanghai are widely available.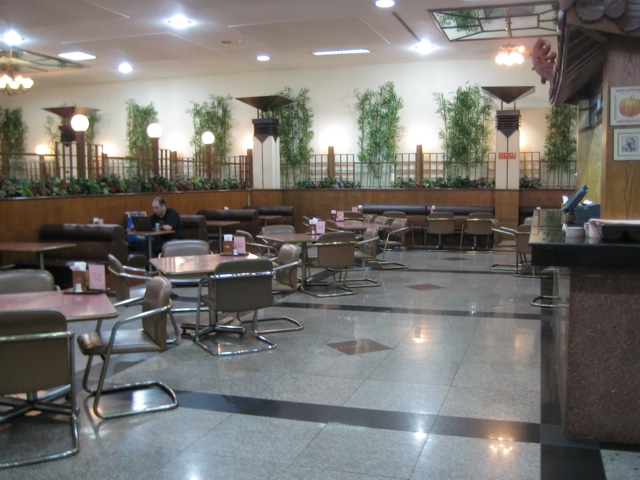 Still feeling like a Soviet-style state restaurant
Travel by Train
Shanghai is a major transport hub and when arriving by train you have the opportunity to travel on some of China"s new high speed train lines. Traveling at over 300kph China whizzes past the window in a blur but even at these speeds Shanghai city seems to go on forever. Expect to feel like you"ve also been transported to the future as the rocket shaped train hardly touches the tracks. The main station for high speed trains is Shanghai Hongqiao and is located in the same building as the airport.
Travel by Road
23 million people equals a lot of traffic. In Shanghai you sometimes have the feeling of being in a computer game where you have to swerve cyclists and squeeze between honking taxis. Foreigners must get a Chinese Driving License to drive in China so virtually all visitors opt for taxis or a car with driver. The advantage of a car with driver is that you can expect them to speak English. The majority of taxi drivers don"t understand English and frustrating moments trying to pronounce your destination are a common part of the Shanghai experience. Car with driver companies also have translators available by radio for any misunderstanding.
Travel by Boat
From Shanghai you can take a 2 night ferry journey to Osaka in Japan or Hong Kong. These are huge ships with virtually no passengers. The 200+ bed dormitories might not sound appealing but they"re single sex and you"ll have about 180 different beds to choose from.
Tours in Shanghai Province
Shanghai is an intriguing city. With your tour with private transport in a rented vehicle with driver around Shanghai on the one hand you can visit centuries old Chinese culture and architecture. On the other you"re in the middle of one of the most futuristic places on the planet. In a city this size local knowledge is extremely useful in guiding and planning your tour.
Tour with a private driver
Probably the most convenient way to see Shanghai is with a rental car with driver. The rental company can help with an itinerary and it"s nice to know your car is waiting when you"re in the middle of the futuristic city. Here we give you some ideas of the varied sights of Shanghai.
Finding Old China in Shanghai
Shanghai has been Asia"s economic powerhouse since 1930 but it"s been around much longer than this. Nanshi is the old town and was once engulfed by fortified city walls. It still retains a manic charm; narrow streets full of people smoking and selling vegetables, strangers meeting and greeting, and children running around. The nearby Yuyuan Garden dates back to the Ming Dynasty, that"s 1368-1644 for those who don"t know their mings from their Qings and Tangs. For a real glimpse at the past stop at a classic Chinese tea house and get amazed by the countless different varieties on offer.
Early 20th Century Shanghai
The Bund was once the most important financial street in Asia. This was where all the western banks and businesses had a home when Shanghai rose to power in the 1930s. It"s full of colonial looking architecture and splits old Shanghai from the giant tower blocks across the river of New Shanghai. Walk down the Bund, grab a tasty Dim Sum street snack, and marvel at how different the area feels.
The Future of Shanghai
From a distance the skyline looks remarkable. From close up you begin to think that you"re in the year 2200. Along the riverbank in Lujiazui District are some of the largest buildings in the world and they perform nightly light shows (best views are from The Bund). There is the Oriental Pearl Tower at 468 metres, Jin Mao Tower at 421 metres, and the Shanghai World Financial Centre at 492 metres. The latter is an essential stop as it has the highest observation deck in the world (474metres). Nowhere else in the world can you stand so high in a building.
Shopping
On the plane to China check out how influential the country has already been. Your clothes were probably made here, as well as your i-pod, torch, bag, phone, laptop, etc etc. They probably weren"t made in Shanghai but there is a good chance that your goods have already passed through this city before, on route to the port and the rest of the world. Bargains can be had and different areas specialise in different products. Nanjing Road or Yuyuan Bazaar is best for jewellery and crafts. The whole area around Xujiahui is where to find electronic goods, and the A.P New XinYang Fashion Market is one of the largest in the world – go there for cheap clothes. If you dare try Qipu Lu clothing market, a giant warehouse that gives the shopper the feeling of being a child labourer in a sweat shop. It"s horrendously overcrowded but remarkably cheap.
What was my surprise to find a Madame Figaro fashion shop, in the big mall of Nanjing xi lu, next to Isetan. Nicely designed by a french interior designer in Jing"an, Shanghai, Shanghái
Travel services in Shanghai
You can plan group travel in Shanghai with our online quote request system and plot your entire route. For example, you can plot the entire route of the tour we describe above. Travel in Shanghai province has never been easier: start today!
Cities in Shanghai
Shanghai
Travel services in Shanghai
You can plan group travel in Shanghai with our online quote request system and plot your entire route. For example, you can plot the entire route of the tour we describe above. Travel in Shanghai province has never been easier: start today!