Useful tips for Rome bus groups with 'what to see' and 'what to do' items and  'bus- friendly' or must see tourist sites in Rome. Check our list of attractions before planning your bus tour with a stop or departure in Rome. Let us know if your favourite attraction or 'bus-stop' is not there and you think we should add it to our list of Rome highlights.
What to see during your Rome group tour in a rented coach bus or minibus with driver
If you want to rent a bus to make an group excursion or a group trip departing from Rome, we recommend that you include the following points of interest on your route: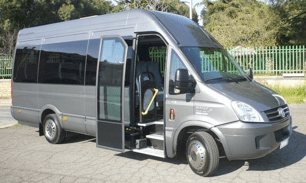 Roman Coliseum
The Coliseum is the main symbol of Rome, and certainly the first stop of your rental bus and a must-see in the city. It is an impressive construction, almost 2,000 years old, which will make you go back in time to discover how the ancient Roman society was. While it does not appear as majestic now as it was at the time of the emperors, its conservation status allows imagining how the arena in which fought men among themselves and against wild beasts looked like.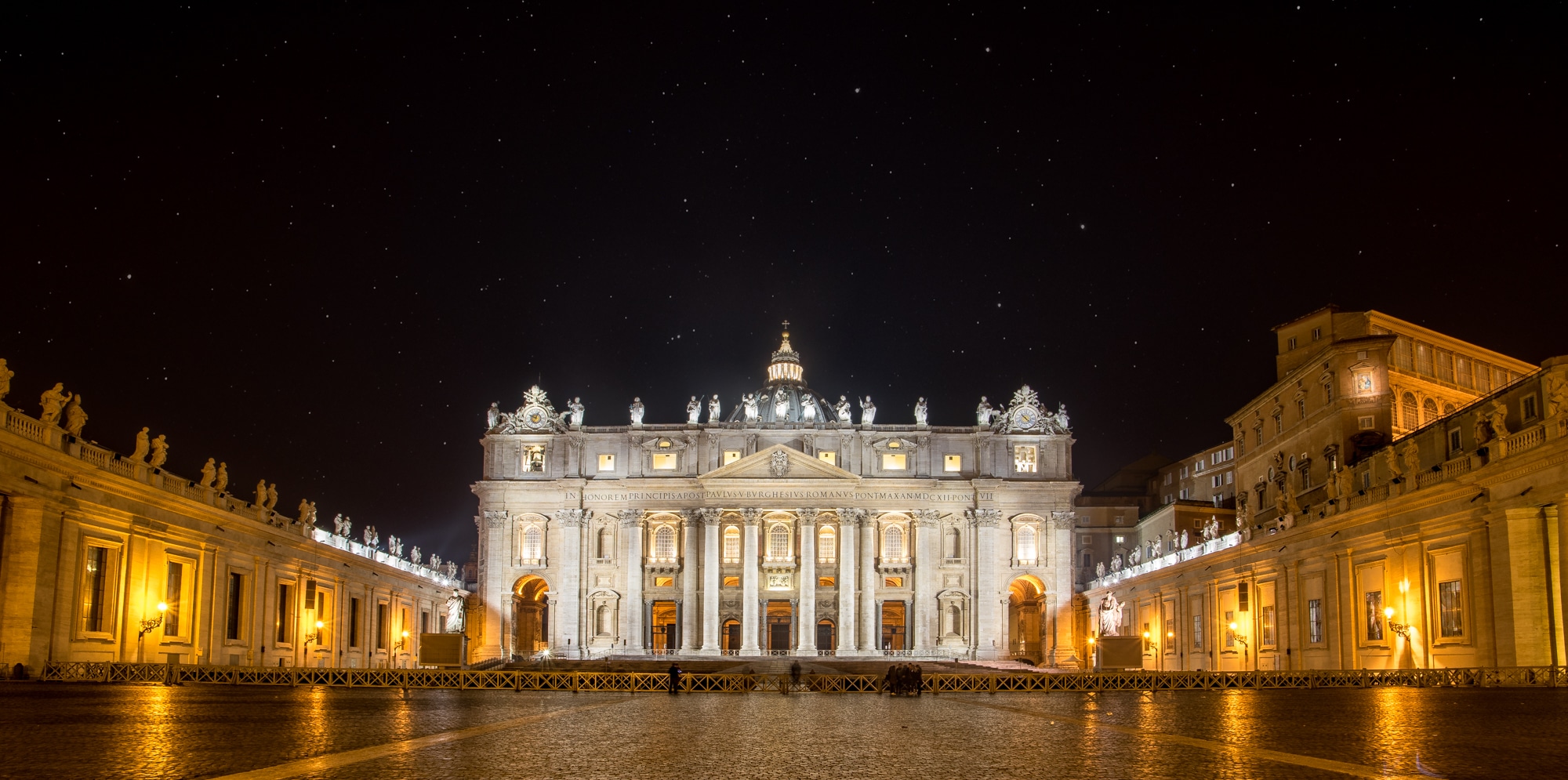 Fontana di Trevi
It is perhaps the most famous fountain in the world and perhaps a place where you would like to arrive walking with the love of your life and not with a bus full of tourists but, anyway, you have to go. Millions of people visit it each year and throw a coin into the water waiting for the myth to become reality, that is to say, expecting to go back to Rome in the future.
Roman Forum
Visiting the Roman Forum is like stepping back in time more than 20 centuries, and only that is really impressive. Strolling around the streets which were, for centuries, the centre of Western civilization is priceless.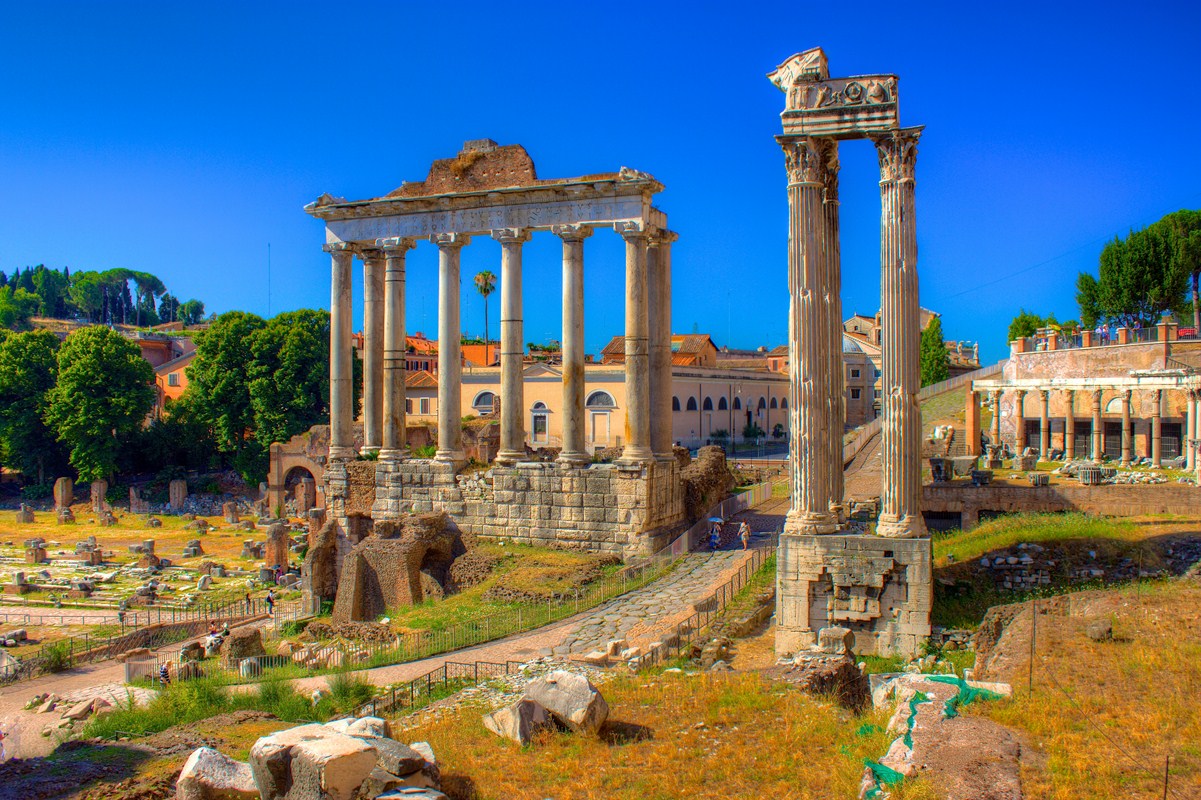 Pantheon of Agrippa
While this building does not have the fame of other well-known tourist attractions of Rome, it is the best preserved Roman architectural work. It dates from 126 a.d., and it is surprising because of its completely circular structure. In addition, you can visit inside the tomb of the famous painter and sculptor of the Renaissance, Rafael.
Trastevere
When you walk a while around this district you will see that it is easy to fall in love with it, in fact, you cannot leave Rome without having seen at least some of the streets and squares of Trastevere. The visit could start in the Basilica of Santa Maria in Trastevere, a beautiful medieval Church and the square which is located in front of it.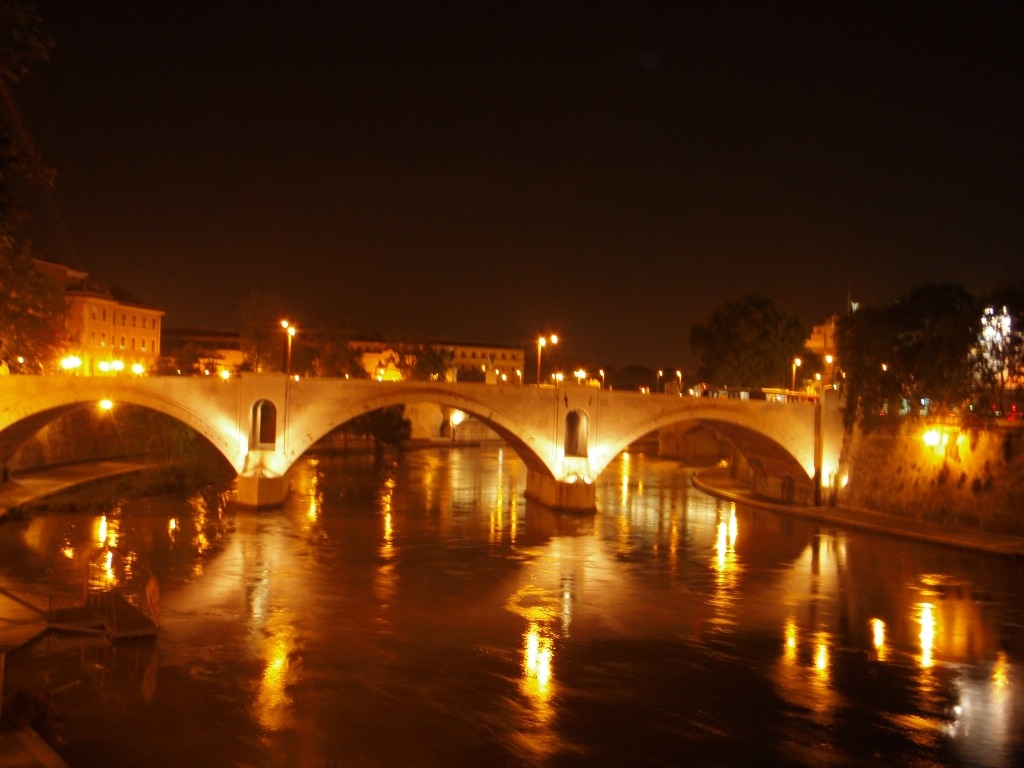 The Vatican
The smallest State in Europe is another great visit of the Italian capital. You have to wear a comfortable footwear to walk the corridors of the Vatican museums until you reach the famous Sistine Chapel, leaving stunning works of art of all times on both sides. The visit to St. Peter"s Basilica and the square of the same name usually leave both Catholics and non-Catholics around the world speechless.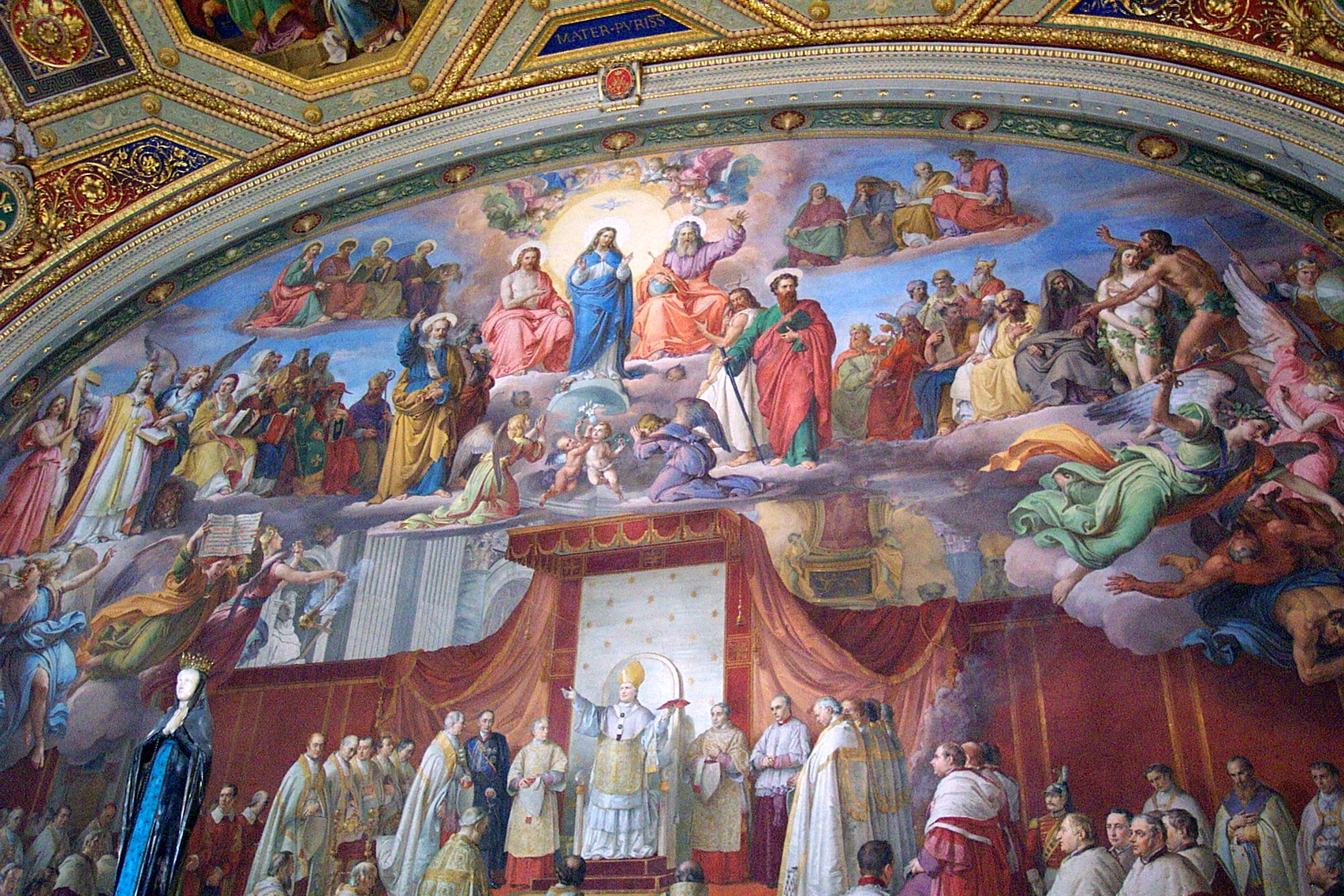 Mouth of truth
Everybody wants to imitate the great Audrey Hepburn, so you will certainly like to stand in front of this marble mask and to put your hand in its mouth to see if it bites for not speaking the truth.
Catacombs of Rome
The catacombs are underground galleries which were used as a burial place for several centuries. The burials of pagan, Jewish citizens and the first Christians of Rome in the catacombs started in the 2nd century and would not be completed until the 5th century.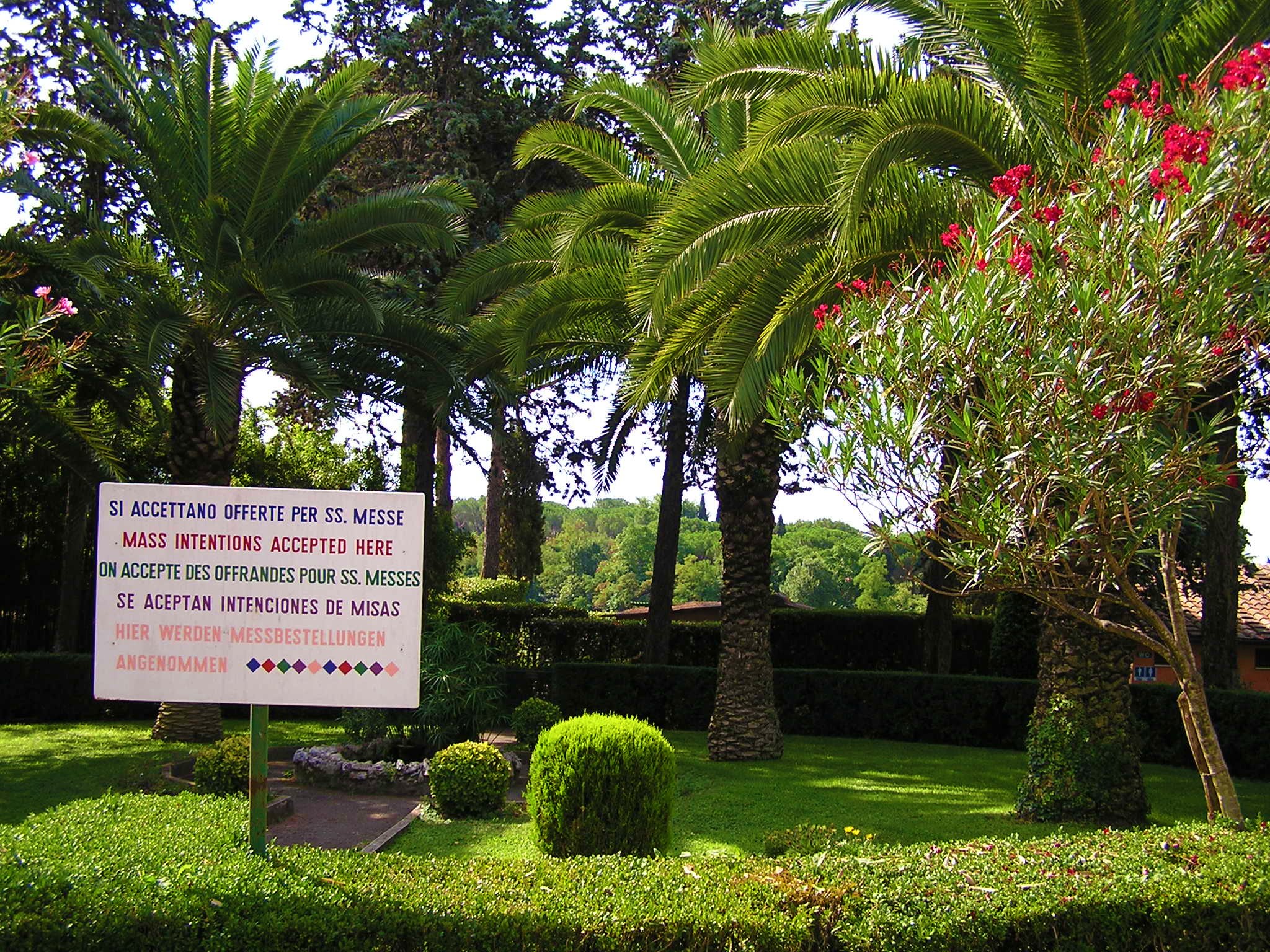 Regional food in Trastevere
Eating in Rome is an experience as pleasant as it is anywhere in Italy, since the offer is very wide and varied, and it is almost always delicious, although it is not suitable for those who are on a diet! From pizza to pasta cooked in many different ways, rice and other lesser-known dishes of Italian cuisine, you can choose what you like but the best idea is perhaps to try everything. Here we recommend the Trastevere district, because it is much cheaper than the rest of the city and also the cuisine that you can find there will be the most authentic. Virtually any restaurant that you find walking can be a great gastronomic experience.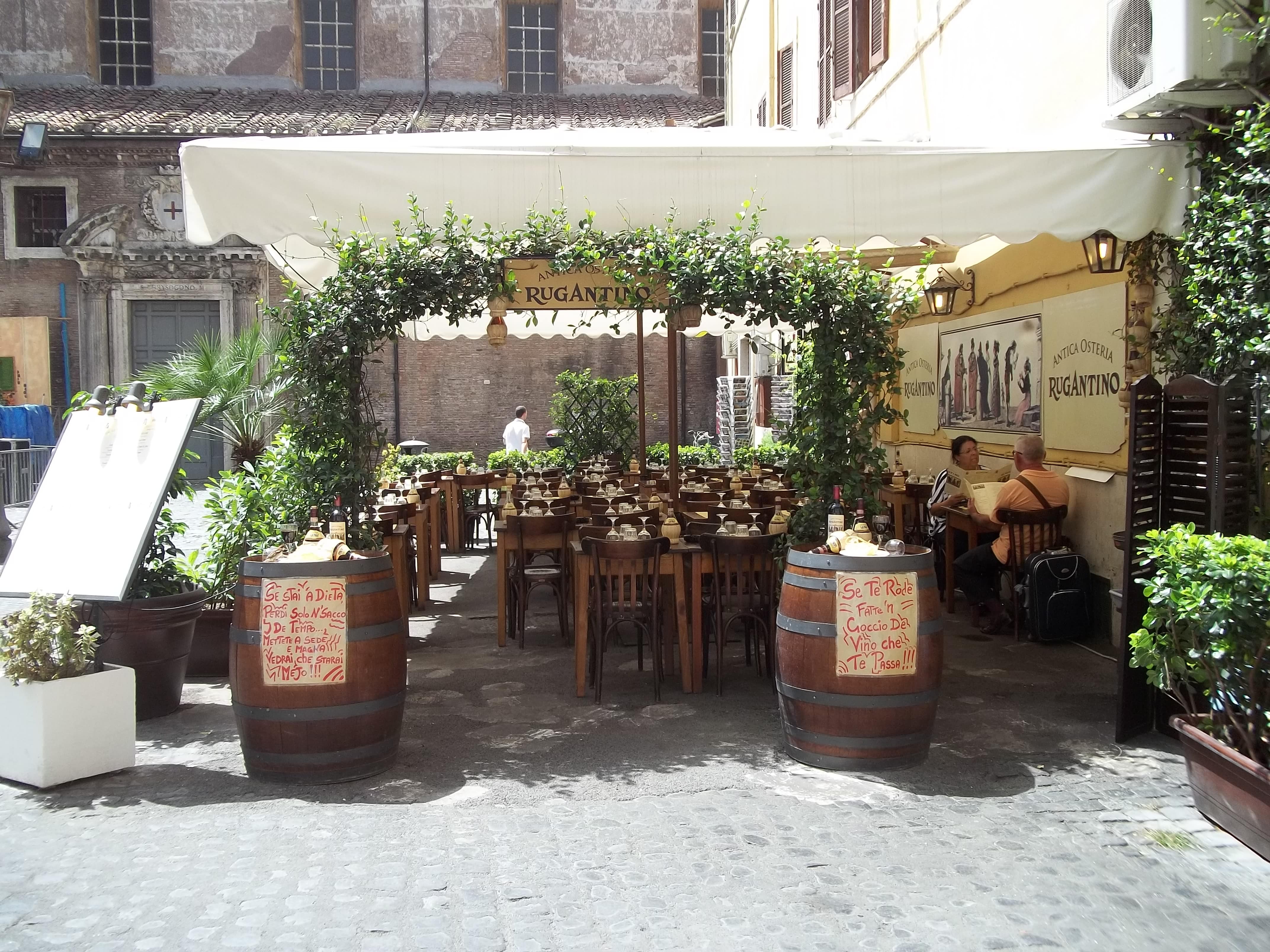 To 'Bus'or 'Not to Bus' around Rome
You have come to Rome by a rented coach with chauffeur and though surely he wouldn"t mind to take you to all the places listed above and wait while you get off and on the bus to see everything, it may be a good idea for you to send the chauffeur to take a free day once he has left you near the historic centre. Most of the sights and attractions are near each other and with a good route and a comfortable pair of shoes you can visit them without having a bus all day long carrying you. For groups that have little time and that want to see all of Rome in 1 day then it could be off course a good idea to have an experienced tour guide and a minibus or coach with driver to drive your around and pick you up each time at the door of every attraction or at the closest place allowed.
City tours in Rome
You can rent a bus in Rome for group tours around the city, or in the region of Lazio. Although there are many tourist routes in a big city like Rome, the most essential places to visit are undoubtedly the Coliseum, St. Peter"s Cathedral along with the endless Vatican Museum, plaza de Spagna with its staircase, in which it is advisable to stop for a drink, the Forum, the Fontana di Trevi and the charm of Trastevere.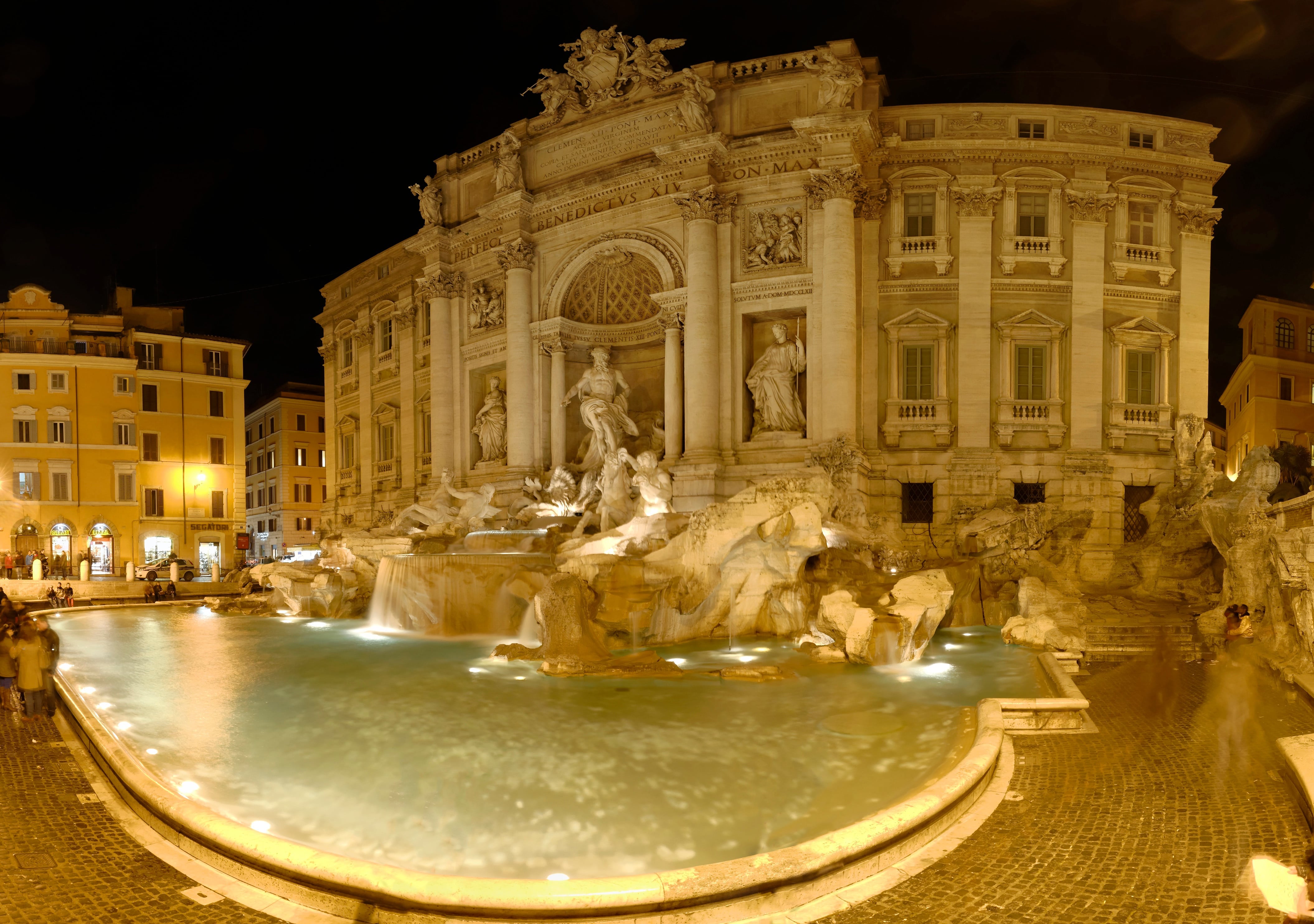 What to see and what to do in the city of Rome
Although it is not Milan, Rome cannot be visited without buying some clothes and footwear, and to do so there is nothing better than to walk through the elegant Via dei Condotti, and Via del Corso, both located next to the Spagna square. You will have to take into account that it is better to have an assorted wallet, because the stores that are in those streets are not exactly cheap. Your glamorous visit can end up repeating a scene from the delightful film A Roman Holiday, in which the wonderful Audrey Hepburn put her hand inside the Mouth of Truth. It did not bit her and she will not bit you either! In terms of nightlife, Rome offers many possibilities and is a very lively city. The cafés and bars of Campi di Fiori are a good place to start your night fun, right after supper.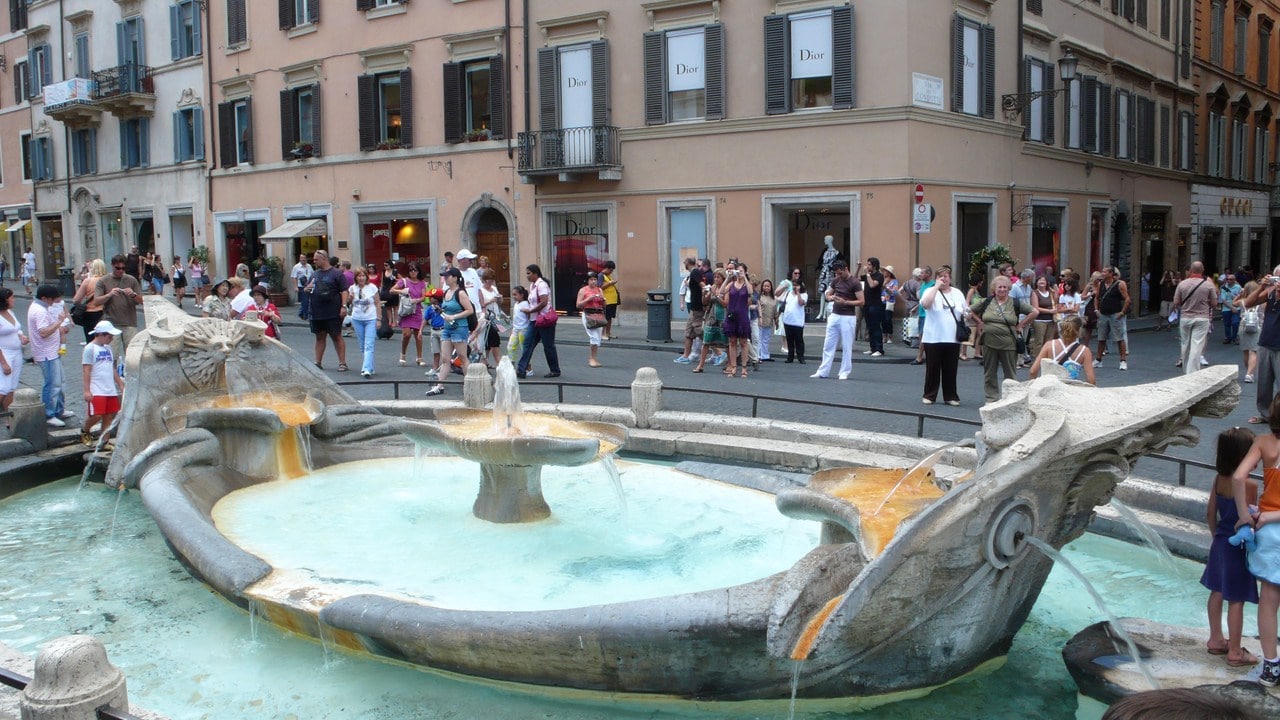 Tours around Il Lazio
Your tour with private transport in a rented bus or coach with driver in the region of Lazio, we suggest that you organize your itinerary in advance to avoid unexpected problems and take profit of your time as much as possible. Your tour around Lazio can include a trip to the beaches of the Etruscan Ribera, a visit to major cities and centres such as Rome, Ostia and Tivoli, or you can simply enjoy a delicious wine route.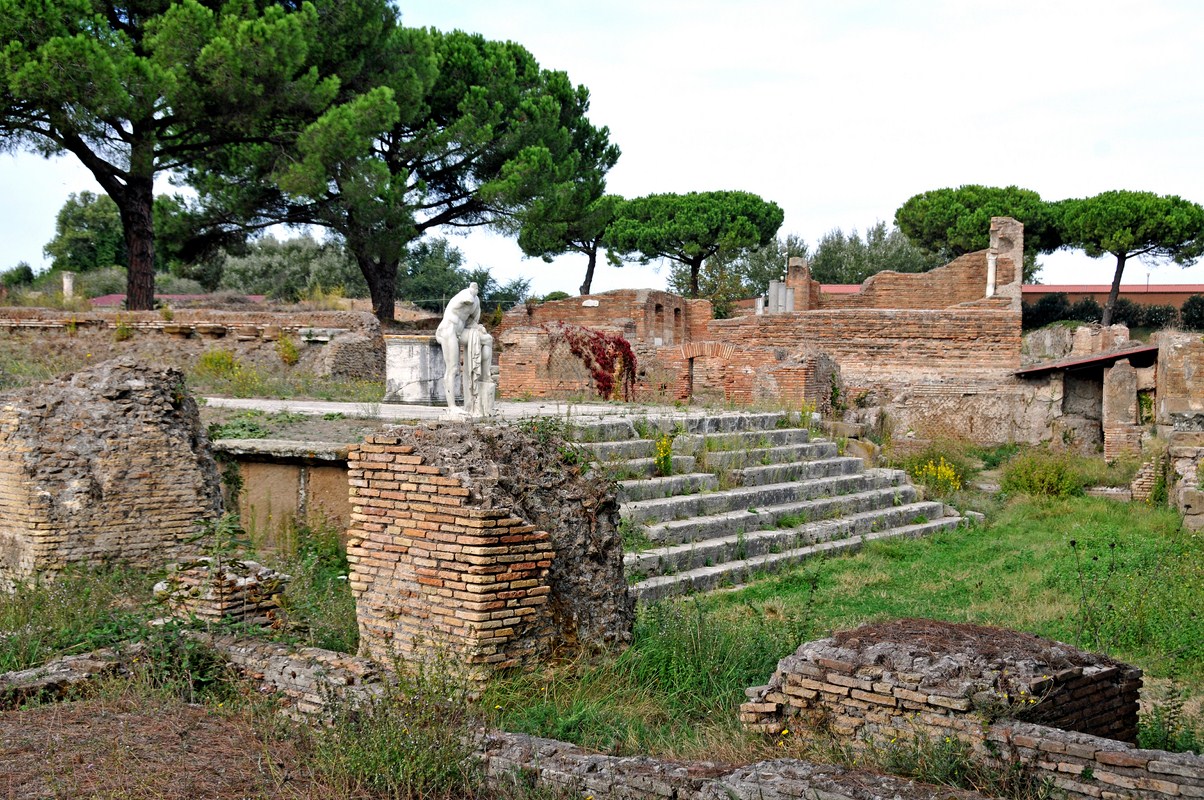 Beach of the Ribera of the Etruscans
Visiting Rome and all its treasures will have no doubt left you exhausted; therefore, if your trip is in the summer season, it can be a good idea to take a tour along the beaches of the Etruscan Ribera. About 100 kilometres from the capital, Montalto di Castro is a village whose beaches can be a refreshing break in your historical route.
Graticciara is a public beach near Montalto di Castro, of fine sand and surrounded by Mediterranean vegetation.i
Montalto Marina is located near the mouth of the river Fiora, 4 kilometres away from the city of Montalto di Castro and the Spiaggia delle Murelle, where you can enjoy several water sports such as surfing.
Parco Avventura Riva dei Tarquini
If you travel with children and need to vent a bit after so many Roman ruins, or if in addition to the beach you like to do a bit of different exercise, in the Adventure Park of Riva dei Tarquini - one of the most interesting areas of the coast of Viterbo – you will find very funny tree climbing circuits for the whole family, i.e. you can move from tree in tree in very different ways combining fun and exercise.
The majestic Tivoli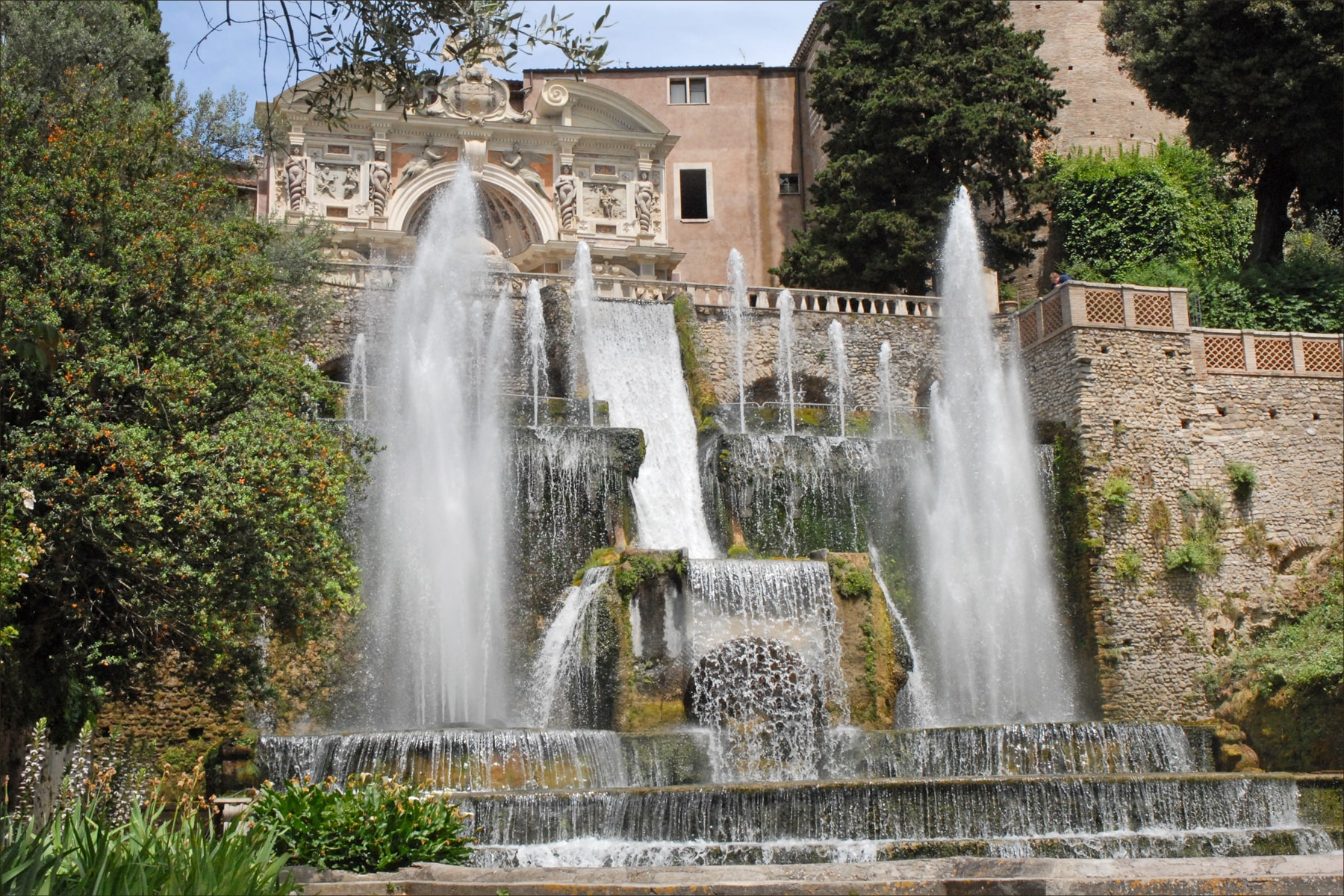 With its cultural heritage and its natural beauty, Tivoli, the former "Tibur Superbum" or Tivoli The Proud One, according to the poet Virgil, is a must-see for those who want to discover the region of Lazio. Tivoli, which claims to be the oldest town of the province of Rome (1215 BC), is located on the slopes of Monte Tiburtini, and it is only 32 km away from the capital.
The richness of its waters favoured during different periods the large architectural constructions. The splendour of the landscape, almost like a balcony in the Roman countryside, has further increased its appeal. Thanks to its villas, declared World Heritage Site by UNESCO, its spa, the medieval city and its monuments, Tivoli offers a pleasant stay for all travellers.
The Roman amphitheatre is one of the tourist attractions you can visit in Tivoli. Discovered in 1948, today it has been completely excavated and restored. It was intended for hunting and games of gladiators. In your walk you will also find Via Campitelli, one of the most typical streets of Tivoli, with medieval townhouses. The most beautiful is the so-called Gothic House, which has a purity of style and is reinforced by marble battlements.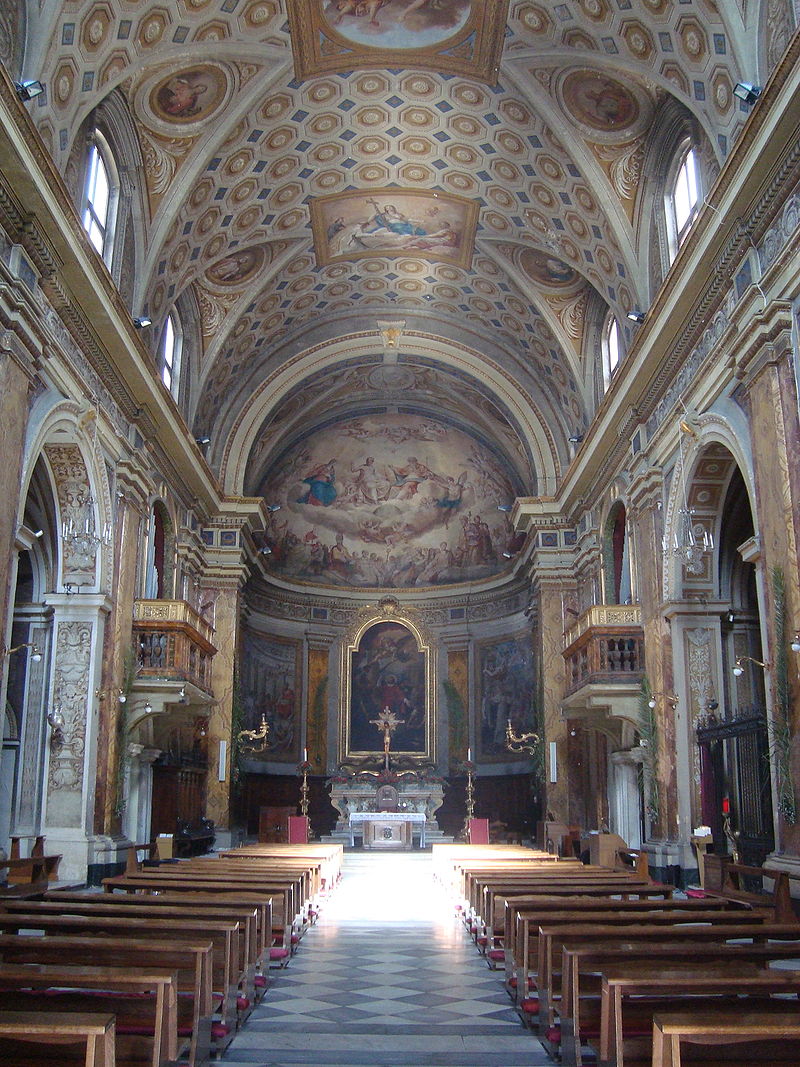 The Cathedral and the Church of San Lorenzo was built in the fifth century v on the Roman Forum, but it was rebuilt in 1635 by Cardinal Giulio Roma. The Baroque facade has a porch with three arches. The Salvatore Church contains a triptych of the 12th century, attributed to the Benedictine monks. The original Romanesque Bell Tower is located on the left side of the facade.
None
More about Rome
Would you like to organize a bus tour to see all these beautiful highlights? Request quotes and compare the different bus and coach hire companies:
Bus tours in Rome
Coach hire in Rome