Useful tips for Bologna bus groups with 'what to see' and 'what to do' items and  'bus- friendly' or must see tourist sites in Bologna. Check our list of attractions before planning your bus tour with a stop or departure in Bologna. Let us know if your favourite attraction or 'bus-stop' is not there and you think we should add it to our list of Bologna highlights.
What to see in Bologna with your rental bus or minibus with driver
Since you are going to hire a coach or minibus with driver in Bologna you should seize the freedom of being able to move around with your group with a driver who knows the area.
We hope that you have at least two days, as this is a jewel of architecture, culture, leisure and gastronomy. There exist very few places like this in our continent. We have listed below a few visits you should plan on your mini bus or coach group tour.
Places to discover around Bologna with a hired bus or coach
For visits that are outside Bologna you will have to hire a bus or coach and above all you'll need a good local driver. Since he is from the area he knows how to find shortcuts and routes so that you will have the maximum benefit of your time in Bologna. So, your 'hard work' will be to relax and enjoy the wonderful sights along the way, until you reach the next stop!
Here are more things to do with a bus: you can ask your driver to take you to the town of Lizzano in Belvedere, 70 kilometres from Bologna, to visit the sanctuary of the Madonna dell" Acero; Alternatively, if you are addicted to good wine you can reach Dozza, 40 kilometres from the capital, to visit the Enoteca Regionale of Emilia Romagna. At 20 minutes by bus there is also the village of Monteveglio, where you can enjoy nature in its purest form in the Regional Park of the same name.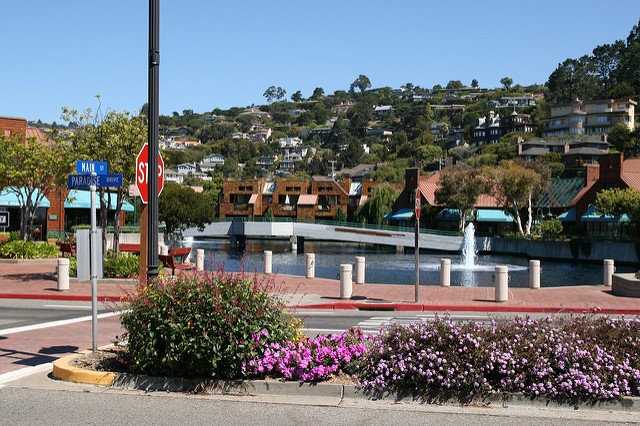 Coach hire destinations to bring your kids
Visit to the Museum of Lamborghini
It is very possible that you are doing this trip around Italy by rental coach with driver with the whole family including your kids. If this is so, near the city of Bologna you will find a place that will delight children and adults. The Lamborghini Museum is open from Monday to Friday at ten in the morning and in it you can see from antique cars to the impressive cars that will leave small and big kids amazed. It is located in Via Modena 12, in Sant"Agata Bolognese, a town very close to Bologna.
Flying over Emilia-Romagna in a balloon
This is another experience that neither you nor your family will forget; observing the landscape of the region from the height of a balloon is something unique. It is true that the cost might equal that of hiring a 50 seater bus for a day while you'll fit only with 2 or 3 persons ! Oh, and if you have vertigo we do not recommend this activity, of course. You can find more information here on their website. http://www.mongolfiereitalia.com/location_2692984.html

Places in Bologna to visit without a bus
Bologna and its historic centre
The historic centre of Bologna is one of the largest in the country, and quite extensive but it should be visited walking, since distances are not so large and in the event that the weather will accompany you, you will see that the is a real delight.
So after parking the bus you'll begin your journey in Piazza Maggiore, to continue with the temples of Santo Stefano and Santa Maria; follow with the Asinelli and Garisenda towers, and after a break to eat something and refresh, you can make the visit to the library.
St. Stephen"s Basilica:
This basilica, modest at first sight, is located in Via di Santo Stefano and houses the tomb of the Saint, which gives it its name. Its construction began in the 4th century, so has part of early Christian style, but it also has Romanesque and Gothic elements. In one of its chapels, that of the Trinity, is the oldest crib that exists, even more than the one of Santa Maria la Maggiore in Rome. You can also visit the medieval cloister, and enjoy its peace and silence.
Piazza Maggiore:
The central square of the city cannot be missed, as often happens in many Italian cities and towns it is of great beauty. There is all kinds of animation and the place allows you to rest a little. Take some pictures of the famous statue of Neptune that is located right in the centre. The square. as usual, is located in the heart of the city so no bus is needed for this visit.
Asinelli and Garisenda towers:
Almost all the cities have an emblem, a place or monument which is unambiguous sign that one is there. In the case of Bologna, there can be many places because it is a city that is full of monuments and architecture, but these towers would be the emblem of Bologna. They are in Piazza Ravegnana, and you can visit them for 3 euros and yes, you have to be fit to climb their almost 100 steps. However, the view from the top is worth it, no doubt.
Church of Santa Maria della Vita:
This temple, located in Via Clavature 10, next to the Church of Santo Stefano, could be one of the many that exist in Italy, but it has an interesting feature, such as life-size statues made by Renaissance sculptor Nicolò dell" Arco, whose purity and modernity is astonishing.
Visit to the University Library of Bologna:
You may wonder what is the point in visiting a library, with the impressive places to visit that the city has. However, this library, located in Via Zamboni 35, is really worth it because it is a majestic building, both outside and inside, and it also exudes an atmosphere of culture, peace and history.
Bolognese cuisine:
In a place with the name of the most famous sauce for pasta in the world, you cannot forget gastronomy, logically. There are many dining options in the city, and in addition to all prices, making it difficult to recommend something in particular, since wandering around the streets the aromas and the view will guide you to sites where to taste good food. As an example we can mention the All"Osteria Bottega, a simple place, located on Via Caterina 51, which serves good quality food from the region. The place is small, so you'll have to book in advance.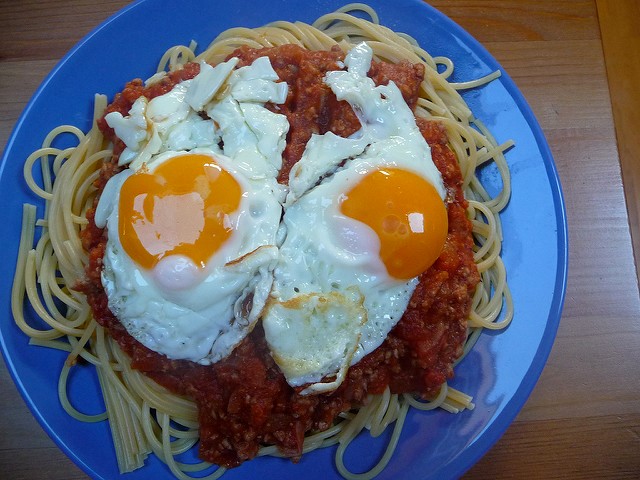 Night and leisure in Bologna:
We have already commented that this is a university city. Therefore, we know that the bars, clubs, and places were you can have fun for little money will be abundant. Walking at night you will see that there are a thousand places, bars, terraces to relax and drink wines or beers all sorts and suitable for all budgets. If you want 'to be seen' to go to the Nu Lounge Bar, located in Via dei Musei 6. On Friday or Saturday night it is overcrowded, but if you want to act as the youth of Bologna, this is where you need to go.
Tour on foot or by minibus with driver in Bologna?
We have already seen that the answer is walking, walking and a bit by bus. In Bologna both options are necessary and useful for a complete trip. You can reach Bologna in several ways, although not by boat, of course. In the case you have arrived by bus or coach then it's the moment to give the driver a pause and it's an ideal time to tour by walking a bit and see Bologna from another angle.
City tours in Bologna
The beautiful and small capital of the Emilia-Romagna region is called Bologna, as a famous sauce to accompany pasta. Bologna has about 300,000 inhabitants only, but it contains plenty of tourist attractions. You can rent a bus in Bologna for tours in the city or in Emilia-Romagna Region.
The capital of the region of Emilia-Romagna is medium size but the possibilities it offers to the tourists who come to her are almost endless. The student environment is great for leisure, and cultural offer is very wide. In addition, the city is an architectural beauty and food is as delicious as in all Italy.
What to see and what to do in Bologna
Despite the moderate size of the city, it is not advisable to let go of your rental coach with driver, since not all the attractions are in the centre of the city. You must not miss the sanctuary of Santo Stefano, the Cathedral of Santa Maria, or the University Library, among others.
Tours in Emilia Romagna
Your tour with private transport for your group in a rented bus or coach with driver around Emilia Romagna can start at one of the several provinces of the region of Emilia-Romagna, known for its gastronomic delights, which have become famous: Modena, for its vinegar, Parma, for its famous shredded cheese, and of course, Bologna, for the best-known way of eating spaghetti around the world.
This jewel of geography, history and gastronomy is like this: a region in which, literally, you can find everything: from the blue of the Adriatic Sea to beautiful mountain parks, from cities with a special charm to the ingredients that make the Italians feel proud.
We have already commented that the provinces constituting the Emilia-Romagna region evoke gastronomy with their Italian names. In fact, in this region of the country cuisine is perhaps the most varied and has the most delightful ingredients, it is thus convenient to remember that the pleasure of eating (and drinking wine, why not?) will be important in your route.
However, the cuisine of the region and its high quality products will not be the only attraction that you will find there, since it offers a variety of landscapes and charming cities. The best thing is that if you think about travelling to Emilia Romagna you prepare your trip in advance, since there is a lot to see.
What to see and what to do in Emilia Romagna

A day in the Natural Park of the Gesso Romagnola Vein
It is 1 and a half hour away from the capital of the region, next to the beautiful town of Brisighella. In fact, you should not miss the opportunity to visit this town, taking advantage of your visit to the Park. This natural space located in the Apennines has the characteristic (and hence its name) that it is crossed by a vein of calcium sulphate which creates beautiful outdoor scenery, and several caves formations and calcareous rocks inside.
Inside the park you can find paths and routes of all difficulty levels, so you can visit it both if you go with your family or if you are an expert in trekking and you are in shape!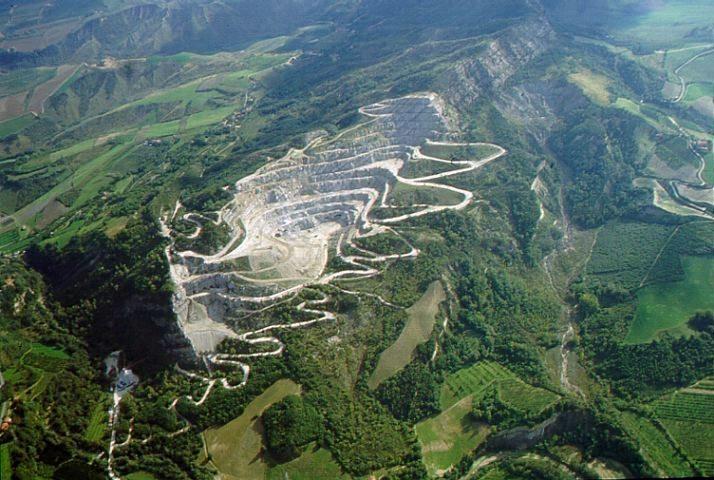 Since you are in the park, you may want to profit to get close to the village of Brisighella, a magical place on top of the steep rocks of the Apennines. Three of its medieval monuments, the fortress, the clock tower and the sanctuary are found perched on top of rock formations, which makes them even more beautiful, and they justify perfectly taking some time to visit the town.

What to do in Emilia Romagna if you are going with children
A day in the Park of the Po Delta
The delta of the Po River is located in the province of Ferrara, about 100 kilometres away from Bologna, so your driver can bring you on the rental bus in little more than one hour. The landscape of the Delta is perfect for doing bike tours with your family, since it is totally flat but the views are of great beauty.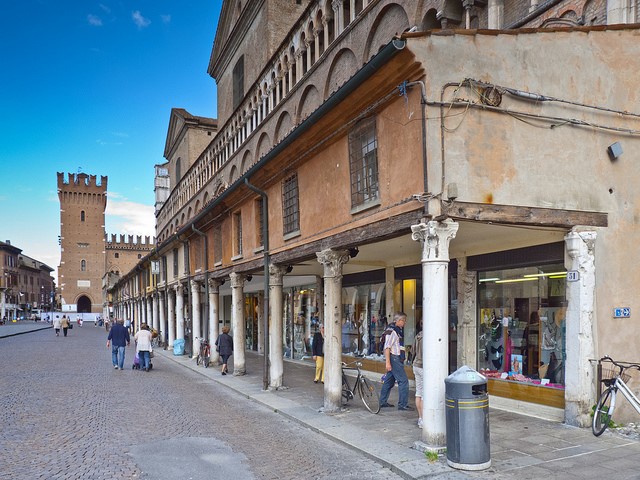 To rent the bicycles, you can do it here, for example: www.bicideltapo.it
The Cathedral of Parma
In Parma, in addition to eating cheese, of course, you should not fail to see the Cathedral, one of the most majestic of the country. It has an austere Romanesque exterior, but inside there is an impressive contrast with the outside, embellished by frescoes of Correggio. Without a doubt, this is a jewel which must be seen.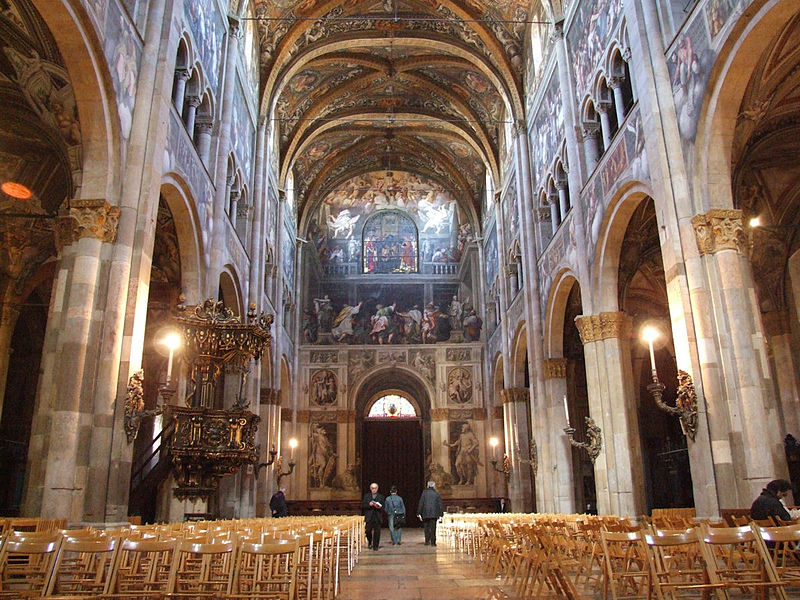 Visit to Cesenatico
This tourist enclave is located between Ravenna and Rimini, in what is known as the Riviera Romagnola. It is a sailor town and also known for its spa, with a nice shaped channel port. If you come in Christmas time, you can see one of most beautiful cribs that exist, according to Italian people. It is very funny because figures are installed on boats, therefore, it is perhaps the only sailor Nativity Scene in the world!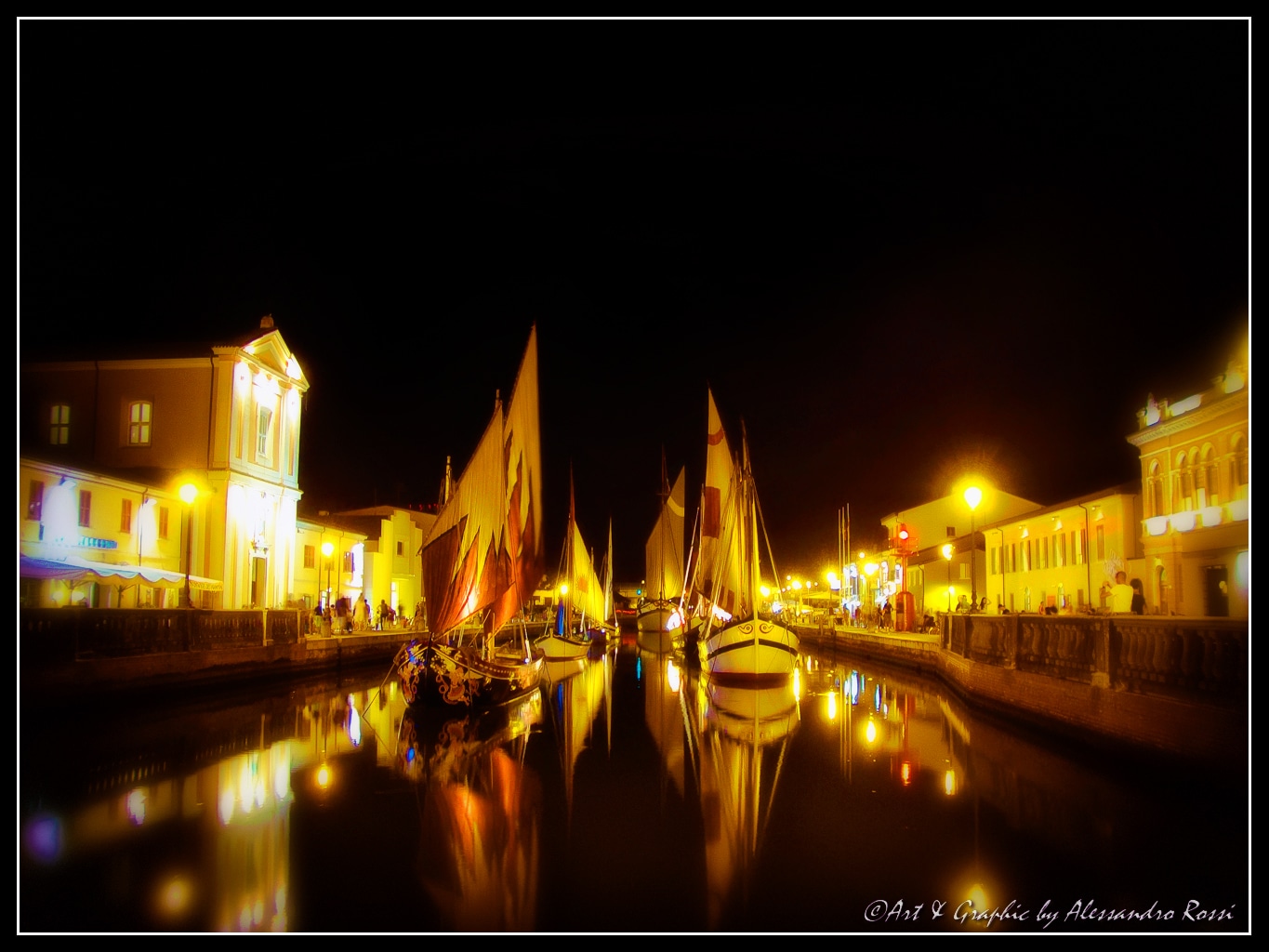 None
More about Bologna
Would you like to organize a bus tour to see all these beautiful highlights? Request quotes and compare the different bus and coach hire companies:
Bus tours in Bologna
Coach hire in Bologna