Compare and hire a coach, mini-bus and bus in Berlin with ease! Receive competing bus rental with driver quotes from different mini bus and coach hire companies. Compare quotes on rental costs, client ratings and reviews, number of seats in the bus, space for luggage, facilities and age of the vehicle. Ask our customer service for help when organizing your bus trip or tour. RentAutobus helps you to compare multiple chauffeur driven bus rental and motorcoach companies in Berlin, where you can hire group transport ranging from chauffeured mini-buses to full-sized coaches. We are here to help you to find the best possible deal in coach hire for your trip.
Everything about Berlin, options for tourism and ground-based, chauffeured and private transportation in Berlin. For tourism operators, travel agencies, independent travelers or group travel agencies.
Price ranges for Berlin bus and driver rentals
Check these Berlin bus hire rates in relation to bus size
Travel options and tourist transport in Berlin City
This page contains everything you"ll need to plan a trip to Berlin. You""ll find different options for tourism and ground based transportation in Berlin as well as our easy to use tool that enables you to compare quotes from different transport providers. Our website is the favourite of travel professionals and travel agents looking to get the best deal for group travel in Berlin and other destinations. However, we"re also here to help private ground and individual travellers with all their Berlin ground travel needs.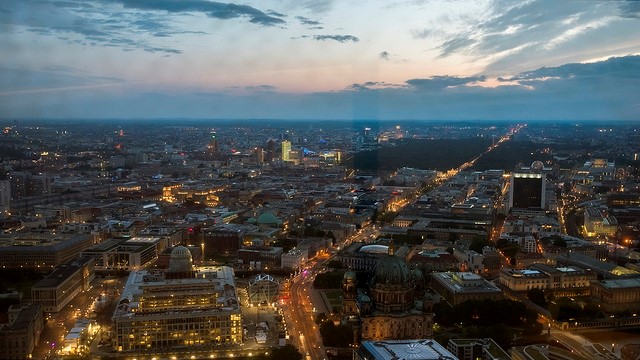 Berlin is a vibrant capital city that is teeming with modern culture and hundreds of years of history. Go from exploring iconic relics like the Berlin Wall to discovering art galleries in squatter buildings. Hunt down Hitler"s Bunker, marvel at 13th century monuments, and share a bratwurst sausage with the locals. Berlin has been the capital of the west and the east, so it has an excellent network of transport connections. It"s also a very popular tourist destination so has a sophisticated market for coach and minibus hire, as well as taxi services and airport transfers.
Types of Transportation to and from Berlin
Mini bus hire and coach rentals in Berlin
It"s rare that you"ll visit any of Berlin"s main attractions and not see a rented coach parked outside. Thousands of groups visit Berlin each year and local coach companies have a lot of experience providing services for the tourism industry. Whether you"re outside the Jewish war memorial, Checkpoint Charlie, or Brandenburg Gate, you"ll probably see a coach arriving with another group of tourists. Sometimes the funny camera wielding Asian kind, or sometimes the more normal group. There are almost a hundred different coach hire companies in Germany and the most experienced of these have English speaking drivers. From the coach window you can take in Berlin"s historic sights as well as admiring the colour of the streets. Many buildings are covered in graffiti, and many locals walk past wearing the most bizarre assortment of coloured clothes. Would you like to rent a bus in Berlin? You can find a selection of bus rental companies with their profiles on our bus rental Berlin page.

Coach from HTC Busvermietung
Airport Transfer in Berlin
Berlin has two airports, one each in the east and west of the city. Berlin Tegel Airport (TXL) is just 8km from the city centre and is the 4th busiest airport in Germany. From here it"s just a short transfer to the centre and a pre booked airport transfer allows you to go immediately to your hotel and start enjoying Berlin"s vibrant streets. Within 30 minutes you can have checked in, checked out the local kebab shop, and got an immediate sense of the city"s chequered history.
Berlin Schonefeld (SFX) was East German"s main airport and a hub for the Soviet military. Fortunately the war planes have been replaced by aircraft from Easyjet and Condor, and you no longer get an East Germany stamp when you land. It"s 18km from the city centre and a transfer will take 30-45 minutes depending on the traffic. Berlin Brandenburg (BER) is currently under construction and will eventually become the only airport in the city. Unfortunately, the Germans haven"t been living up to their stereotype efficiency and the proposed 2013 opening date has been postponed. You can reserve or request transportation in the city of Berlin, where you can choose from multiple specialized companies, and you can request a size or specific type of bus.

Minibus from HTC Busvermietung for airport transfers
Taxis in Berlin
Taxis are everywhere in Berlin and they"re surprisingly cheap. When you look at the luxurious and spacious Mercedes and BMW taxis you immediately think they"re going to be expensive to hire. There are leather interiors and enough luggage space for even the most over prepared traveller who feels it necessary to bring their own camping gear on a city break. But Berlin taxis are very cheap are cost just €1.65 per kilometre or €1.28 per kilometre if you travel more than 7 kilometres.
Local taxi drivers are usually very friendly even if they can"t speak much English. They"ll point out historic places along the journey, but don"t expect them to make any jokes, that wouldn"t be very German would it? While Berlin"s central area has a confusing road network most places of interest are fairly close to each other, so it"s unlikely you"ll rack up a huge fare by having to constantly cross the city. Paying by credit card is now possible in some taxis.
City tours in Berlin
Berlin is famous for many things. Grand architecture, a wall that"s been knocked down, and a dictator with a dodgy moustache. You can explore the different periods of the city"s history, as well as enjoying the cultural present of a city that teems with artists and creative types. You can rent a bus in Berlin for tours in the city or in Berlin Freistaat.

Alexanderplatz in Berlin Credit: verolindeke
The Berlin Wall
Less than 30 years ago it was impossible to travel between east and west parts of Berlin. A famous wall stood in the way and while most of it has been demolished there are still some parts that allow you to appreciate just how brutal this barrier was. At Checkpoint Charlie there is an informative gallery that gives you all the information about the wall"s how and why. Charlie is not named after a soldier, it was the name given the checkpoint by the allied forces. It used to be where US and Soviet tanks faced each other, and soldiers manned gun turrets. Now it"s the place of a city beach where you can sip cocktails and sit in deckchairs advertising American tobacco brands. Checkout how local businesses have jumped on the bandwagon and called their stalls things like Checkpoint Curry.
World War II History
Berlin was where Hitler"s Germany had their headquarters and you can hunt out the underground bunker where the man with the most famous moustache in history shot himself. It"s been buried beneath a children"s playground but is still an interesting place to visit. Nearby is the Jewish war memorial which has hundreds of different sized pillars. Most people seem to use it as a venue for a mass game of hide and seek. The Reichstag was the German parliament building that got burnt down in what many believe now was a plot by Hitler to blame the communists for something. It"s been transformed into a spectacular glass dome with a spiral walkway inside.
Old Berlin
With all this talk of walls and wars it"s easy to forget that Berlin was once one of Europe"s great old cities. Palaces stand proud, elegant theatres dominate the city centre, and churches date back to the 13th century. There isn"t an old district where you"ll find everything, but hidden in most areas is an old monument that survived the bombing and causes visitors to gasp in awe. The most famous is Brandenburg Gate, which stands as an iconic symbol of the city. Cashing in on its wonder are locals offering horse and chariot rides or East Germany passport stamps.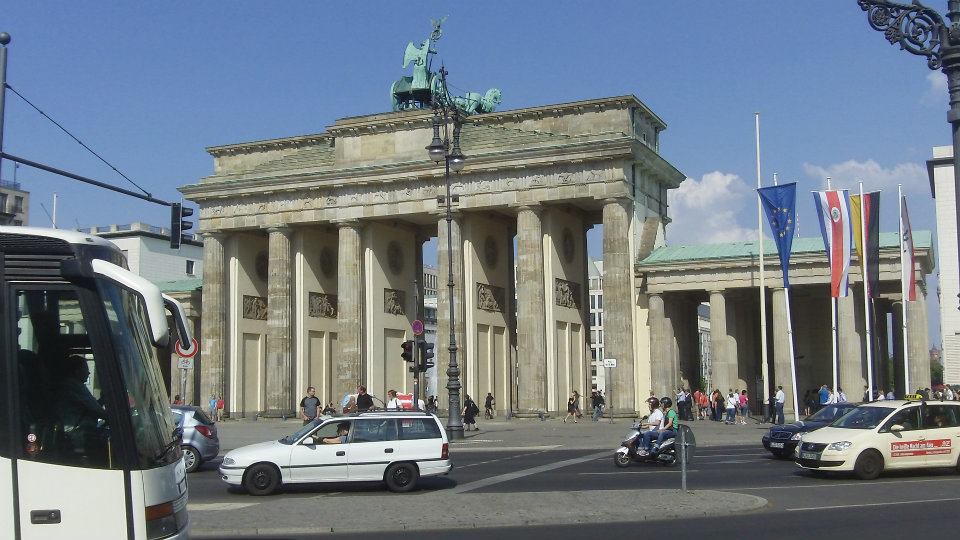 Brandenburg Gate Credit: verolindeke
Cultural Berlin
Berlin is one of Europe"s most alternative cities. Graffiti is common and seen as an art form, bars and clubs are located in most apartment buildings, and squatter houses have become art galleries. There"s an openness and freedom to Berlin, which is one of the reasons that locals say that Berlin is not Germany. Nightclubs stay open for 72 hours without closing, and on most street corners you"ll find something novel to grab your attention. Even the local dress sense is a tourist attraction, particularly in the Kreuzberg district. Join the locals in sitting on the pavement with a bottle of beer and watch the assortment of characters in funny multicoloured dress walk past.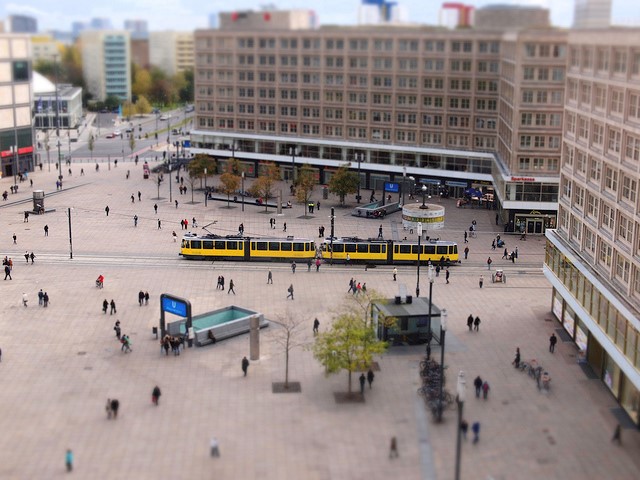 For all its old wonders Berlin is still a modern capital and it"s beginning to construct the kind of high rise glass buildings that could be expected of its status. Hold on to your pants as you take the fastest elevator in the world, 100 metres up the Kollhoff Tower. Or admire the city lights from a rotating restaurant 200 metres above in the Berliner Fernsehturm.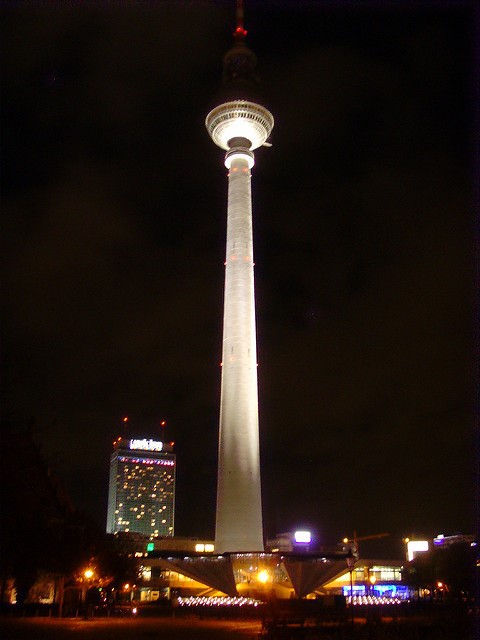 Options for tourist transport in Berlin
Do you want to go sightseeing in and around Berlin? Do you want to visit other cities in the region of Berlin Freistaat? Get ideas for tours and city trips in the region Berlin Freistaat here.