Useful tips for Berlin bus groups with 'what to see' and 'what to do' items and  'bus- friendly' or must see tourist sites in Berlin. Check our list of attractions before planning your bus tour with a stop or departure in Berlin. Let us know if your favourite attraction or 'bus-stop' is not there and you think we should add it to our list of Berlin highlights.
Our website lists different coach companies in Berlin and you can compare quotes from the likes of Autovermietung Minex on Ordensmeisterstraße or Prima Klima Reisen on Haupstraße.

VIP Coach from Autovermietung Minex in Berlin
Berlin bus/coach rentals price and quality comparisons
Off course it"s good to compare prices for your minibus and coach hire with driver in Berlin. Prices might be important but the service you get from the coach hire company and the driver on your bus are equally important. As you might not want a driver who speaks painfully slow English and sounds like Arnold Schwarzenegger we advise you to check the language skills when requesting the reservation. On occasion and in situations where you just need a transfer for your group from A to B the most important skill is just 'how to drive'and 'getting you there in a comfortable and save manner'. In those cases you could just compare the vehicles and prices offered to you.
Sizes of Berlin coaches and buses with driver rentals
In Berlin you"ll find minibuses and coaches of almost every size, from 16 seaters all the way to luxury 70 seater coaches. Compared to other European cities mosts of the fleets are well maintained and have a high level of facilities. Some taxi companies also operate 12 seater 'kleinbus'vehicles which can be compared to taxi vans or minibuses.

Minivan Taxi in Berlin
Berlin's best coach hire prices
Prices vary widely according to high or low season and the cost structure of individual companies. and Expect to pay anything between €500 – 800 for a large seater coach for a full day.
What to see during your tour in Berlin with a rented minibus with driver
Renting a coach is a very popular option for groups visiting Berlin. Outside most the big attractions you"ll see rented coaches because this is a convenient and efficient way of travelling. It"s also great value for a group. Our website lists different coach companies and you can compare quotes and find a deal that"s best for your group. But what will your group see? With so much to offer it"s hard to fit everything into your itinerary. Hitler, the Berlin Wall, the 13th century churches? Berlin has its share of iconic history, but it also has an invigorating present that keeps everyone entertained.
Berlin Wall and Checkpoint Charlie
The absolute must see monument in Berlin is the remains of the wall that divided the western and eastern walls. Near Checkpoint Charlie a 200metre long section of the original barrier remains intact and it"s sobering viewing. At the checkpoint the gun turrets and tanks have gone away, to be replaced by a city beach, deckchairs, and a cocktail bar. There is coach parking nearby so your group can also walk along the original route of the wall, keeping half in the west and half in the east.
World War II Berlin
The man with probably the most famous moustache in history died in Berlin and you can visit the site of Hitler"s old bunker. It"s now a children"s playground. Head towards the cryptic Jewish war memorial and walk between the many different sized columns that remember victims of the war. In another memorial the victims of three different wars are remembered through a poignant sculpture of a mother cradling a dead child.
Old Old Berlin
But before Hitler Berlin had a history that stretched back for many centuries. Much of the old buildings were destroyed during the war and what remains give a glimpse at how beautiful the city must have been in days gone by. Admire the regal theatres that dominate the centre, park the coach beside the great Brandenburg Gate, and then take a walk down the central streets of Mitte (your driver can pick you up at the other side).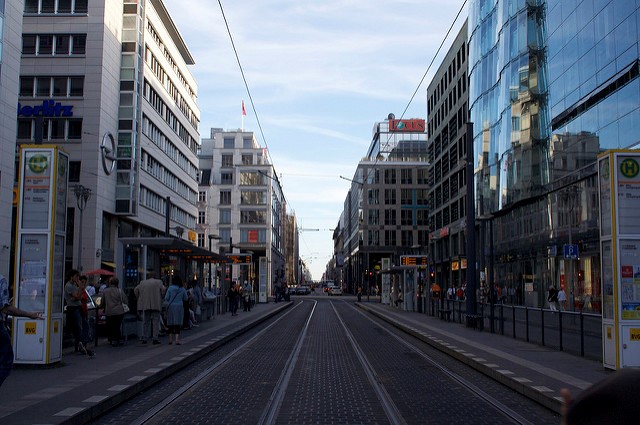 Potsdam
With a coach you can get out of Berlin centre and see some of the outlying sights. Nearby Potsdam is one of the oldest cities in Germany and is known as either the City of Kings or the City of Castles, dependent on which tourist brochure you read. Check out the grandeur of Sanssouci Castle and the Cecilienhof Palace, and then walk around some of the town"s many gardens. But there"s also some war history here and you"ll find some old war prisons to explore.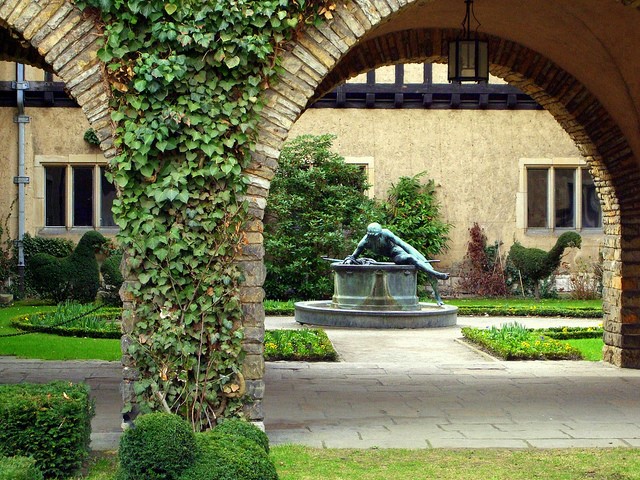 Cultural Berlin
Berlin has one of Europe"s biggest alternative cultural scenes and you"ll spot it everywhere you go in the city. Graffiti covers most buildings, people walk around clutching bottles of beer, and pounding bass escapes from apartment buildings. You"ll have plenty of opportunity to explore this culture by visiting underground bars, admiring art collections in squatter buildings, and hanging out on the street corners (it"s what all the locals do).
Park the minibus or coach in Berlin
Although you might feel comfortable being driven around in your rented minibus in Berlin you must realize that you are in the perfect city to move by 'yourself'. Biking is good and pleasant specially in the 'Old Berlin' and you could off course tour the city walking or in combination with the U-bahn (metro). The driver of your coach also needs to comply with resting time regulations and will also appreciate a day off in Berlin.

More about Berlin and Berlin Freistaat for bus tours, tourism and travels
Read more about trips, transport, tours, taxis and bus rental in Berlin, or find information about sights, transport services and travel in the province of Berlin Freistaat. You can receive competing quotes for bus hire in Berlin directly by completing this quote request form. Getting offers for chauffeured coach or minibus hire in Berlin has never been easier!
More about Berlin
Would you like to organize a bus tour to see all these beautiful highlights? Request quotes and compare the different bus and coach hire companies:
Bus tours in Berlin
Coach hire in Berlin