Thursday, January 22, 2015
RentAutobus.com offers private chauffeured transport solutions comparable to the accommodation services provided by platforms such as Booking.com and Airbnb. Based on the current technology, we have created a platform to ensure efficiency and reliability as you plan your itinerary. Our global platform enables our clients to conveniently arrange for private transportation and book for road trips. At the moment, the rentals of minibus, motorcoach, car with driver and transfers to and from the airport are taking place in a highly fragmented market which in Europe alone represents a market of € 12 billion. We are greatly concerned about customer's needs and thus we provide clear, accurate, timely and comprehensive information on matters relating to routes, trips, companies and the services offered. It's our ambition to play a dominant role in the market.
Our mission is to connect all transfer and transport companies around the world on one platform to conveniently work with both travel agents and consumers.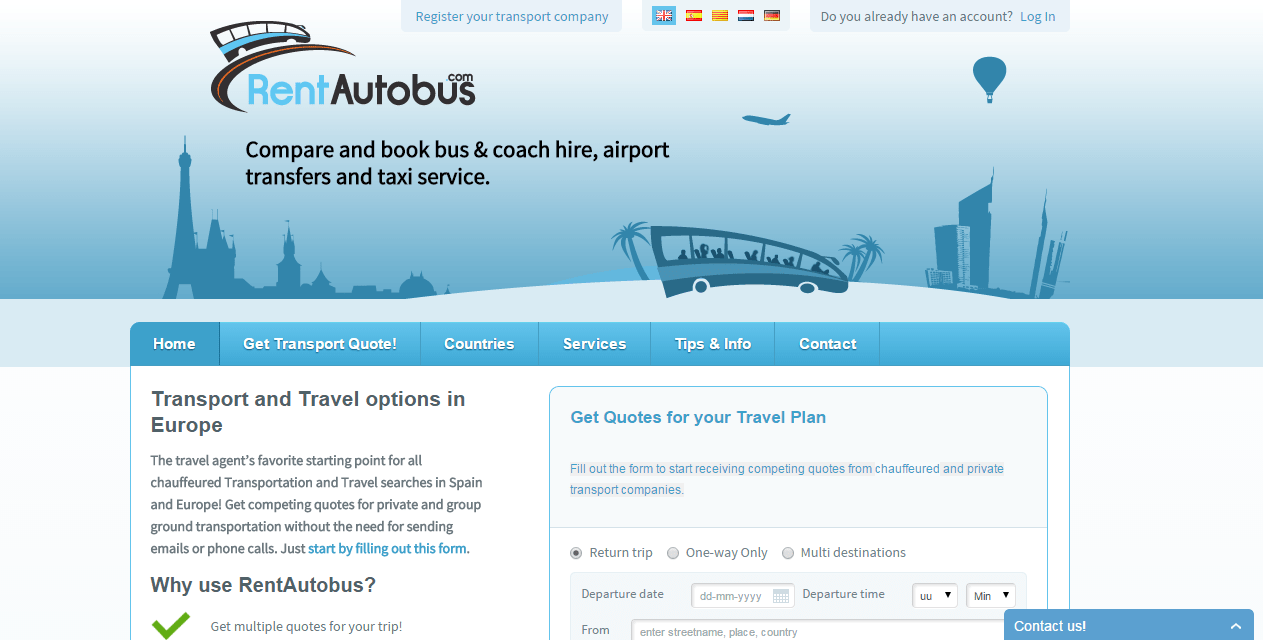 Image of the home page
To achieve the above mentioned, we are looking for
Professional / Entrepreneur with experience or affinity in Lean Startup, SEM, PPC & CRO
in the role of co-founder and Marketing Manager to catalyze development and spur growth.
This is lucrative opportunity for an online marketing professional/entrepreneur who is success oriented. This rewarding opportunity in an existing company seeks a co-founder to assist in the expansion of our fast growing business in the travel industry. You are not starting from scratch. Isn't that awesome!
We"re looking for a marketing expert who can switch between strategy and hands on execution and with whose help we can grow to become a leading and global travel brand.
You
are self-driven and focused on growth
have experience in Travel, SEM, PPC, CRO and Email Marketing
value service and have a focus on the client
embrace the Lean Startup approach
have started & grown a marketplace (or have added significant value to it)
are ready for a new challenge
are both serious in work and have a good sense of humor
If you consider yourself a good fit for the position but might not meet all of the requirements, we shall consider that as well.
What will you bring?
• You'll improve the business model into a sustainable "proof of concept" and will make it ready for scaling
• Manage the international roll out of the business
What does this mean for your work week?
• At the beginning of our collaboration, your engagement is flexible depending on the actions we plan.
• Once the business model has been improved and tested and we are focusing on expansion, we expect you to exclusively assume your role as a Marketing Manager.
Questions &Contact
For any questions concerning the above and more information, please contact Job Smulders through job@rentautobus.com
About the company
Rentautobus operates as a B2C and B2B (travel agents) marketplace and generates a significant number of daily visitors who request quotes and book trips and tours with our associatetransport partners. Management is done by Job Smulders (founder) and the customer service department is run by Monica Schatz. Revenue from reservations mainly originates from Spain and the Netherlands; however countries such as Portugal, Italy, Belgium and even India contribute in our income.
Unlike companies such as Uber and Lyft which focus on on-demand transportation, we focus on pre-booked and planned trips. The technology basis is sound and the challenge now is to come to a sustainable business and earnings model, grow in numbers of visitors and increase the conversion of visitors into reservations.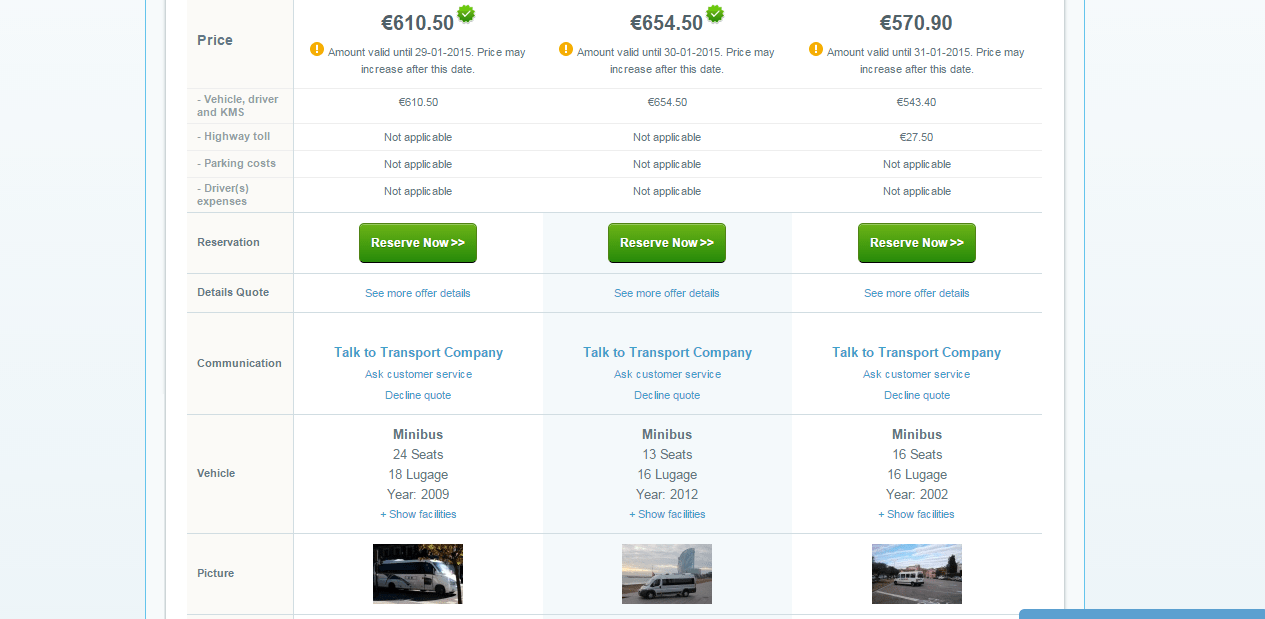 Image of the offer and comparison matrix