Compare coach & minibus hire companies in Birmingham! Use our reviews and comparison grid for insights in making the best choice. We allow you to compare multiple offers from various Birmingham based bus rental with driver companies. We'll help you to find companies that match your bus transport needs. We list all kinds of mini-bus and coach rental companies from those specialized in transfers by vans to those with fleets of only full size motor coach busses. Companies specialized in local transfers and day trips in UK or companies touring across multiple countries.
Bus and coach hire with driver companies in Birmingham
Would you like to rent a bus in Birmingham? You can find a selection of bus rental companies with their profiles on our bus rental Birmingham page. In Birmingham there are around 15 bus companies where you can rent a minibus or coach. These buses are only rented with a driver. Which is good as you"ll be able to relax during your holiday, especially as Birmingham is home to Spaghetti Junction. This world famous intersection is named because of all the different motorways that curl around each other. People from around the world come just to drive around it.
Our website lists different bus rental companies and you can compare services and prices. For example, Longway Travel on Holly Dale Road in Birmingham. They rent large buses and minibuses suitable for 16, 35, 49 or 70 people. This company rents buses for almost any occasion; transport to and from airports, congresses, meetings, school trips and sports games are some examples. Or there is AFJ Travel on Bromley Street in the south east of Birmingham who specializes in minibuses. These are suitable for 6, 12, 14 or 16 people and for many different occasions like transportation to and from airport, shuttle services and nights out. Another company is Goodens Coach Travel with coaches for 8, 16 or 32 people. Some examples of occasions where these buses are suitable for are: day trips, special events and weddings. This company is located on the Tyburn Road in Birmingham.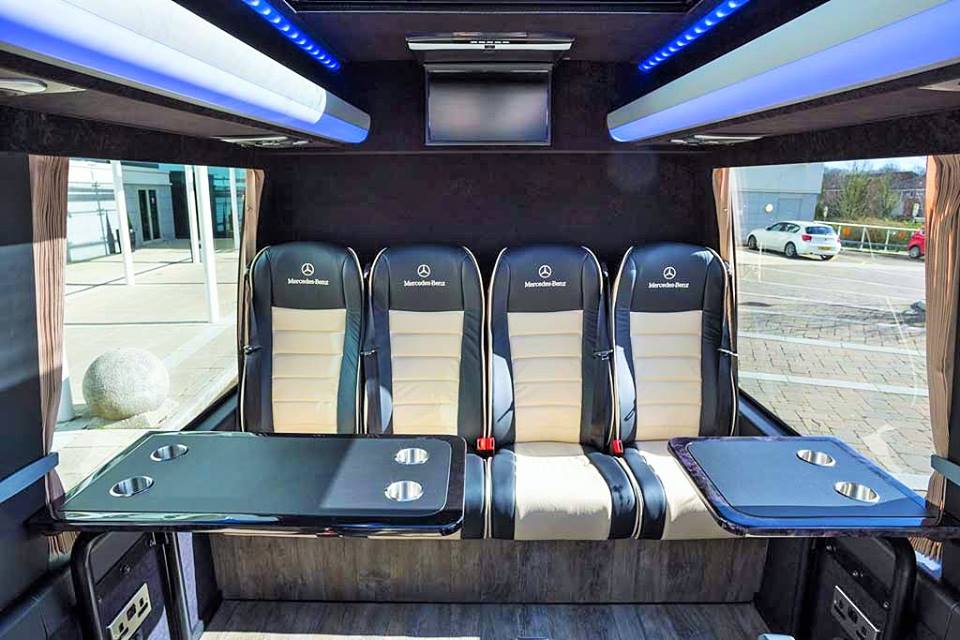 Birmingham mini-bus hire and coach rental companies with driver and minibus hire companies with driver
Company
Vehicles
Client rating
More about Birmingham mini-bus and coach hires and tours
Would you like to discover more about bus rental in Birmingham and coach hire with driver, tours and tourist attractions? Want to have an indication of price ranges for rentals of buses in Birmingham? Check out our pages about: