Useful tips for Ipswich bus groups with 'what to see' and 'what to do' items and  'bus- friendly' or must see tourist sites in Ipswich. Check our list of attractions before planning your bus tour with a stop or departure in Ipswich. Let us know if your favourite attraction or 'bus-stop' is not there and you think we should add it to our list of Ipswich highlights.
What to see during your tour in Ipswich with a hired minibus
Christchurch Mansion
This building dates from the Tudor period and gives you a walk through over 500 years of history. You can view a Tudor kitchen and a very nicely detailed Victorian wing of this building. There is also a fine collection of art works by local artists from Suffolk itself and they also have the largest collection on show of the famous Thomas Gainsborough and John Constable paintings from London. You can also join the daily tours.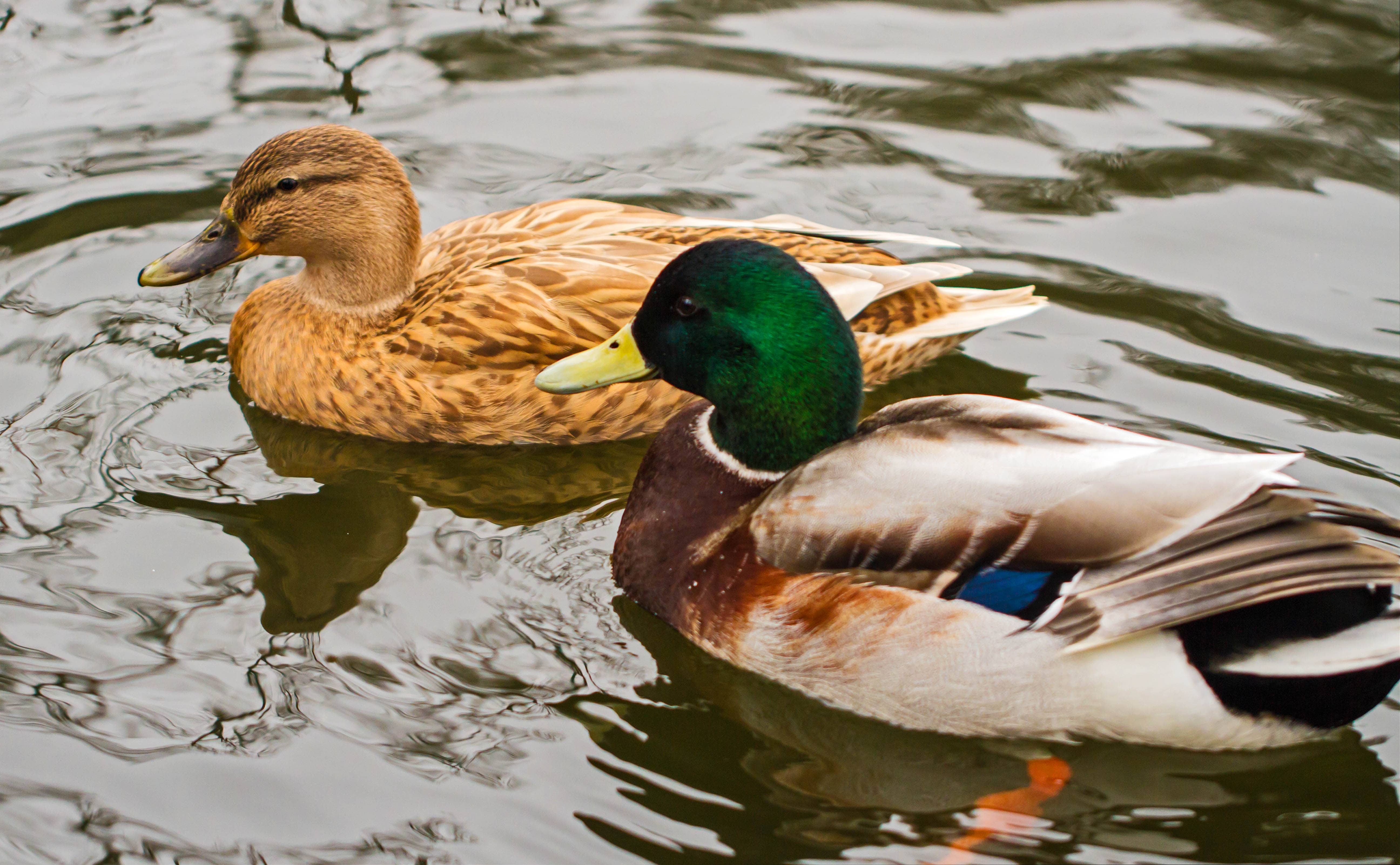 Mr & Mrs Mallard looking for lunch on the Wilderness Pond in Christchurch Park, Ipswich.
Colchester and Ipswich Museums
The inspiring history of Ipswich is sure fascinating with their Iron Age to the Roman and Anglo-Saxon times. There is also an Egyptian exhibition which is definitely worth visiting.
Fat Cat
At about 15 minutes walking distance from downtown is the Fat Cat pub. They have an extensive collection of over 20 different types of draft beers. What is also useful to know is that this pub has a partnership with local takeaways who will bring you your meal.
The Ipswich Market: This ever growing market contains all kinds of delicacies, from the Tunisian cuisine to local dishes. It is not only a market where you can buy delicious meals but also clothing, bags, flowers, plants, bicycle accessories and gadgets. The Ipswich Market is open for visitors on Tuesday, Thursday, Friday and Saturday.
Shopping stores
There are more and more independent stores that have opened their shops in the recent years. There is a special shopping area for pedestrians only in Northgate Street, Tavern Street and Carr Street and these also have the big stores like H&M, Gap, Debenhams, Boots, Marks & Spencer, etc. There are also two shopping centres, "Buttermarket Centre" and "Tower Ramparts Shopping Centre".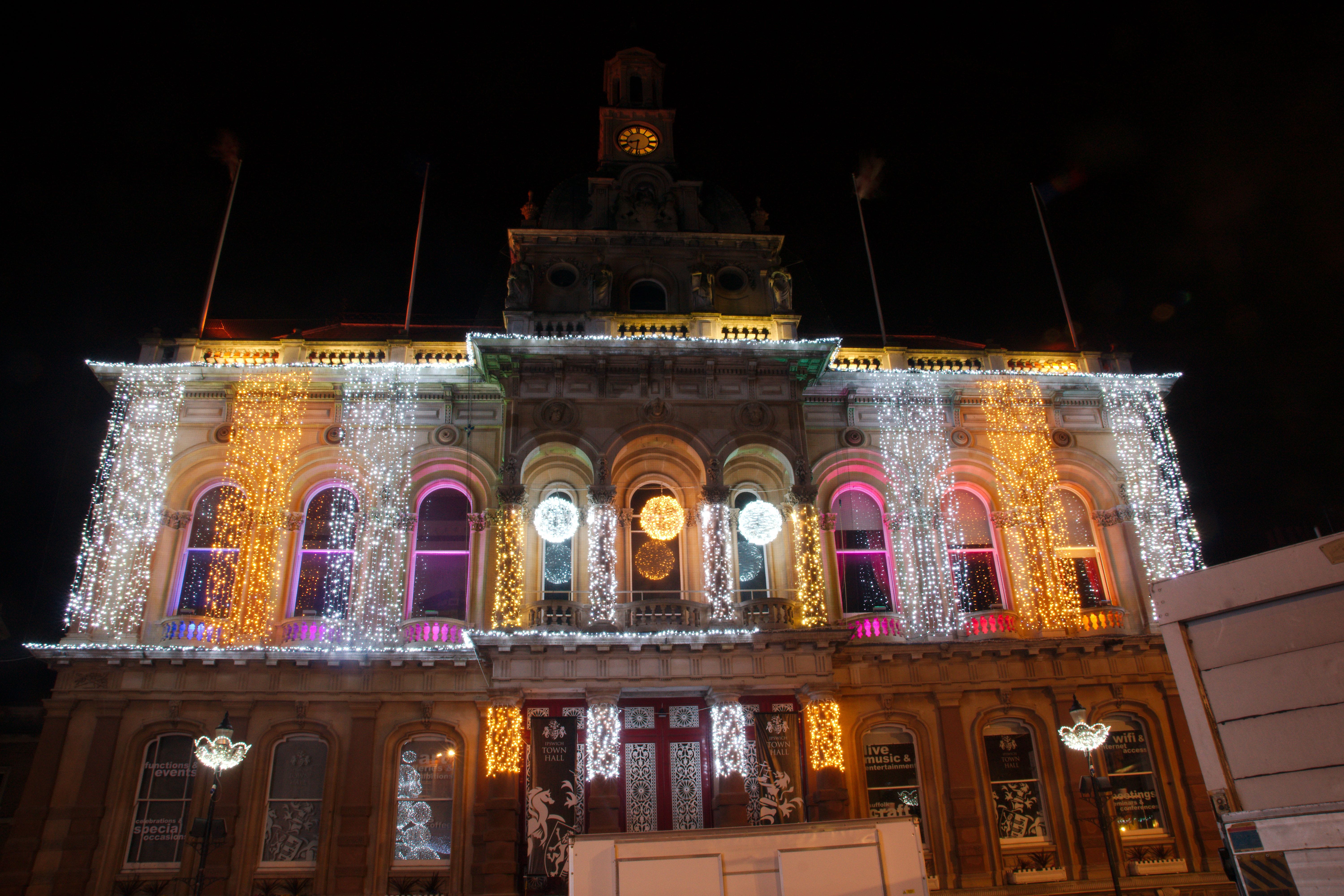 Taken in the streets around the town centre
Attractions
Snakes and Ladders are a huge indoor adventure playground. There are electric motors, climbing frames and a special safe play area for toddlers. They also thought about the parents, they can just relax in comfortable sofas with a delicious cup of coffee and a magazine. In the same building you will also find the Science Project Discovery Centre, you can perform 30 interactive scientific studies here.
Suffolk Ski & Leisure Park
In this amazing park you can enjoy skiing, snowboarding and try out the climbing wall, there are also possibilities to join lessons, from group lessons to private lessons in all classes. Golfing is also possible on the Ipswich Golf Driving Range.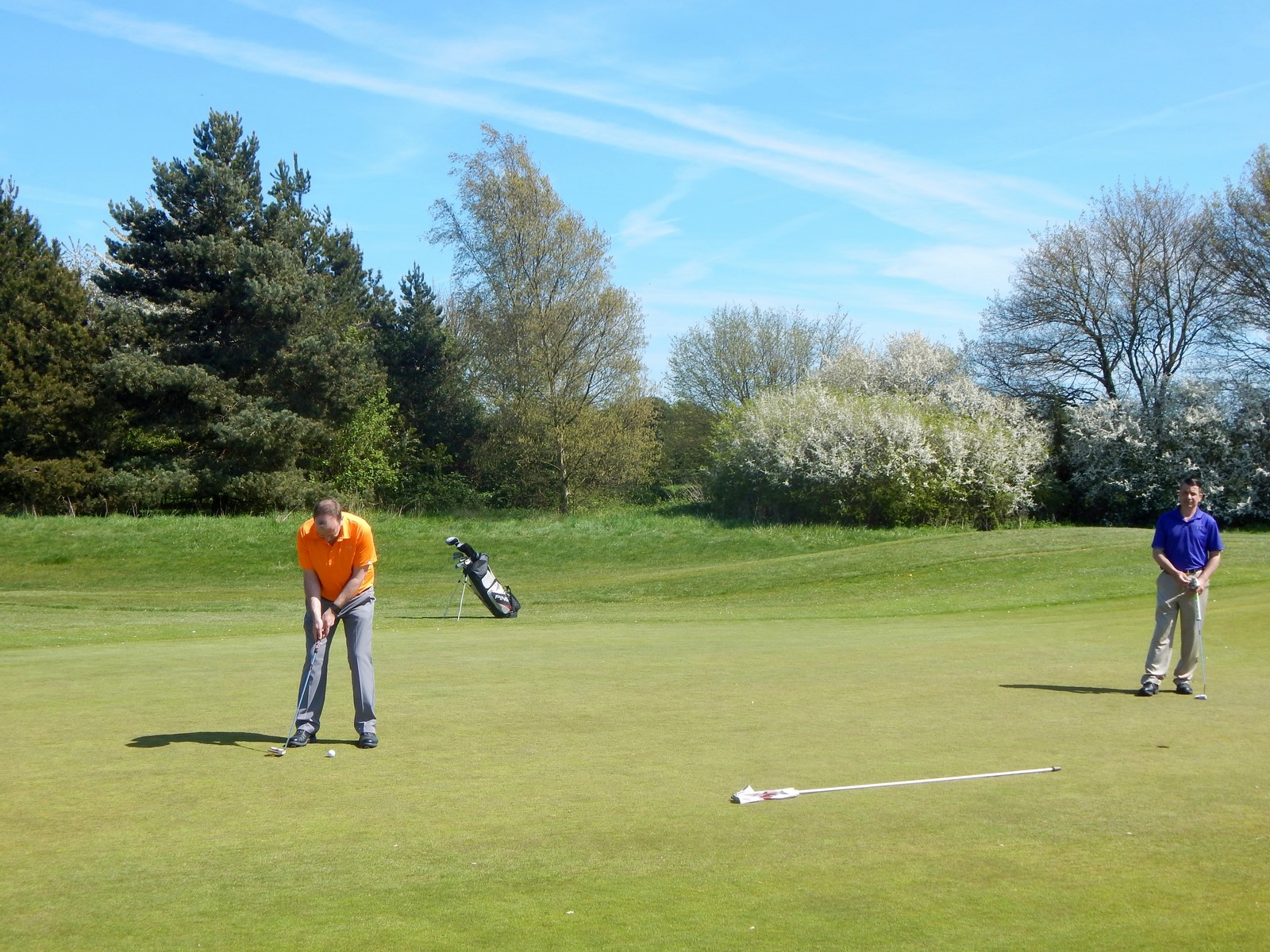 Town Hall Galleries
The Town Hall was built in 1868 and was opened by the Mayor from that time, Mr John Patterson Cobbold, with a festivity spree spread over three days! It was a building destined for multiple purposes, such as a space for the jury in court, a library, the town hall, and in the basement was the police station with 7 cells. In 1969, the function of the building changed to provide for events, weddings, concerts and so on. In the Town Hall are also currently two galleries to visit by public visitors.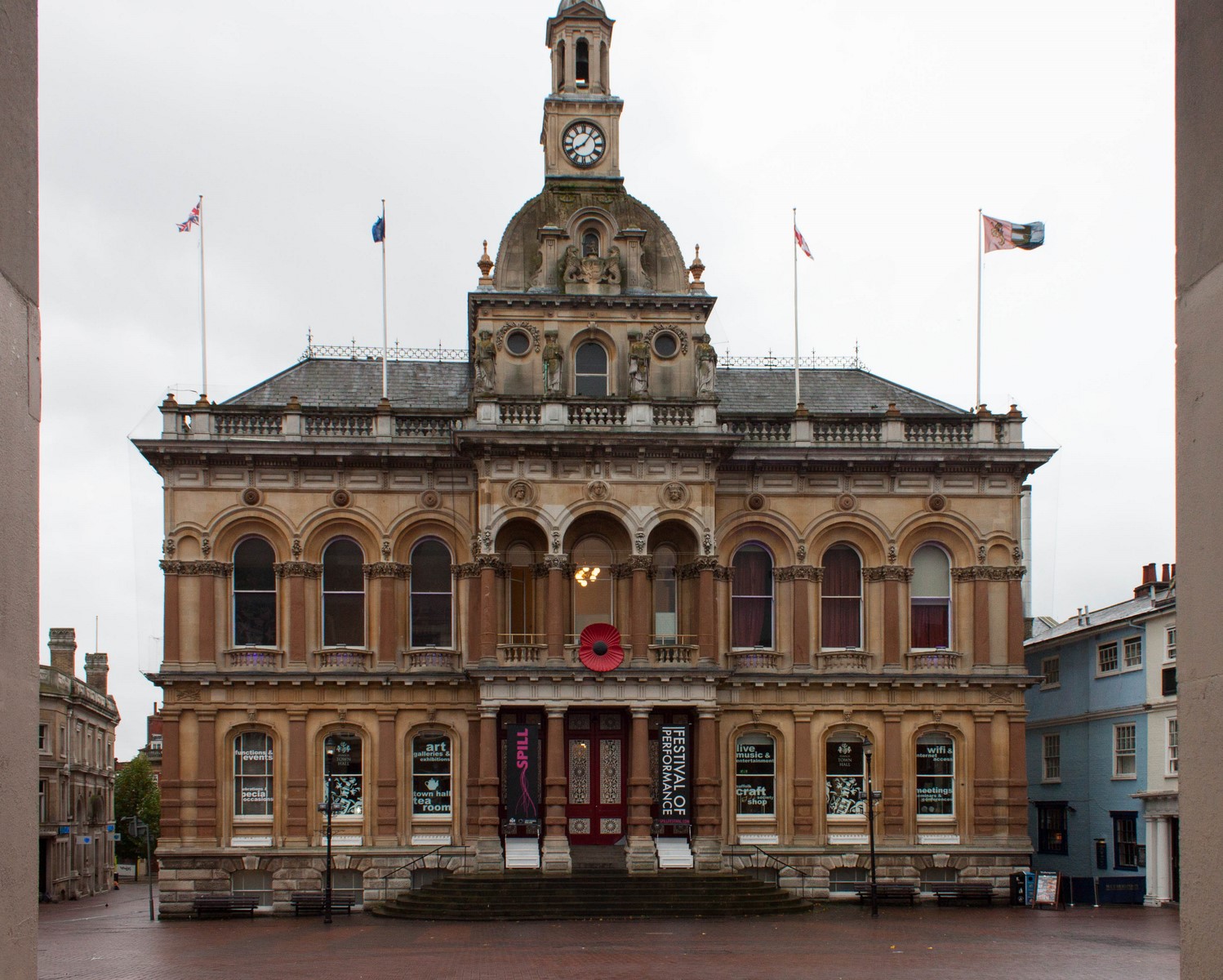 Orwell River Cruises
Orwell is one of the most beautiful rivers in England and is best to be seen when you are onboard of the "Orwell Lady". On a lovely day you can enjoy the amazing view from an open deck and on a rainy or cold day you can enjoy your view from the comfortable bar inside the cruise ship. You also get to hear all the information about the area where you are sailing.
Restaurants
The St Nicholas Street in Ipswich has several restaurants where you can choose from many different cuisines such as Greek, Italian, French, Thai, Chinese, Indian and modern British. Another good area to eat is near the waterfront where they have good local cuisines. A currently popular restaurant, for example, is The Arboretum, near Ipswich Museum; you can find reasonably priced food of good quality here. Restaurant Il Punto"s, which is located at the harbour, sounds like an Italian restaurant but has a good French cuisine on a boat, which is permanently located on the quayside. It is known as one of the better restaurants even though it is on the pricey side. One of the well known Chinese restaurants is called "Trongs", this is a great restaurant even if the owner is Vietnamese. Booking in advance is highly recommended if you want to dine on a Friday or Saturday.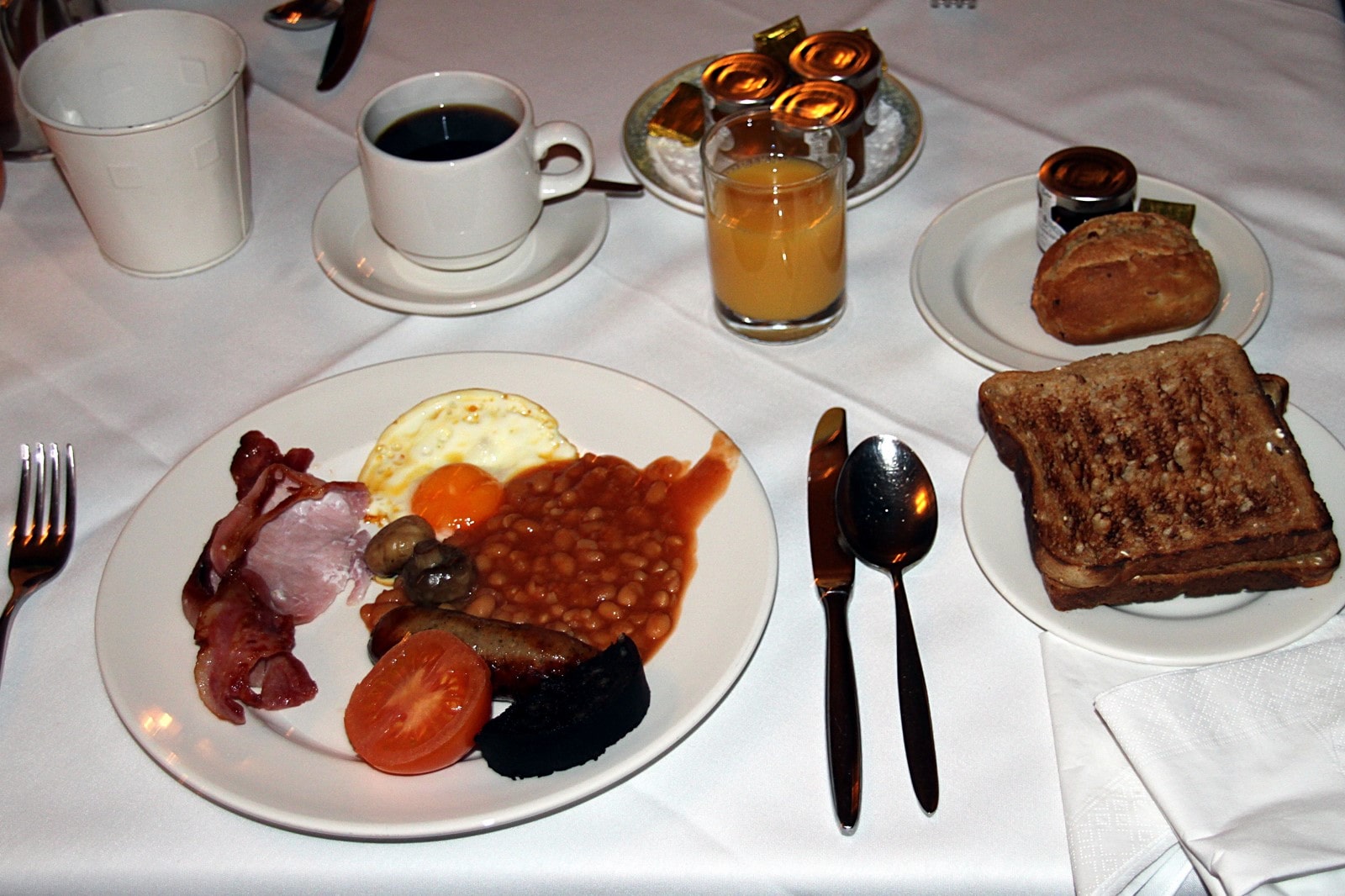 English breakfast at the hotel. Chantry, Ipswich
Transportation to and from the airport
The distance from Norwich International Airport (NWI) to Ipswich is about 44 miles. If you can finally start your holiday after your plane ride, it will be convenient as transportation has been arranged for you! This may be through a minibus or bus and you can request or reserve in the city of Ipswich, where you can choose from multiple specialized companies, and you can request a size or specific type of bus..

The companies listed above also provide transportation to and from the airport, but you can also use Norwich Airport Taxis, which is the only company that is allowed to wait outside the terminals for their passengers. As an additional service, you can be met at the arrivals already by your driver, who can help you with your luggage. This does require an online booking. These approved taxis are the authentic English yellow taxis, but it is also possible to book another type of car. However, if it is another taxi company that you prefer, then it is possible to be dropped or picked up in the short-stay car parking.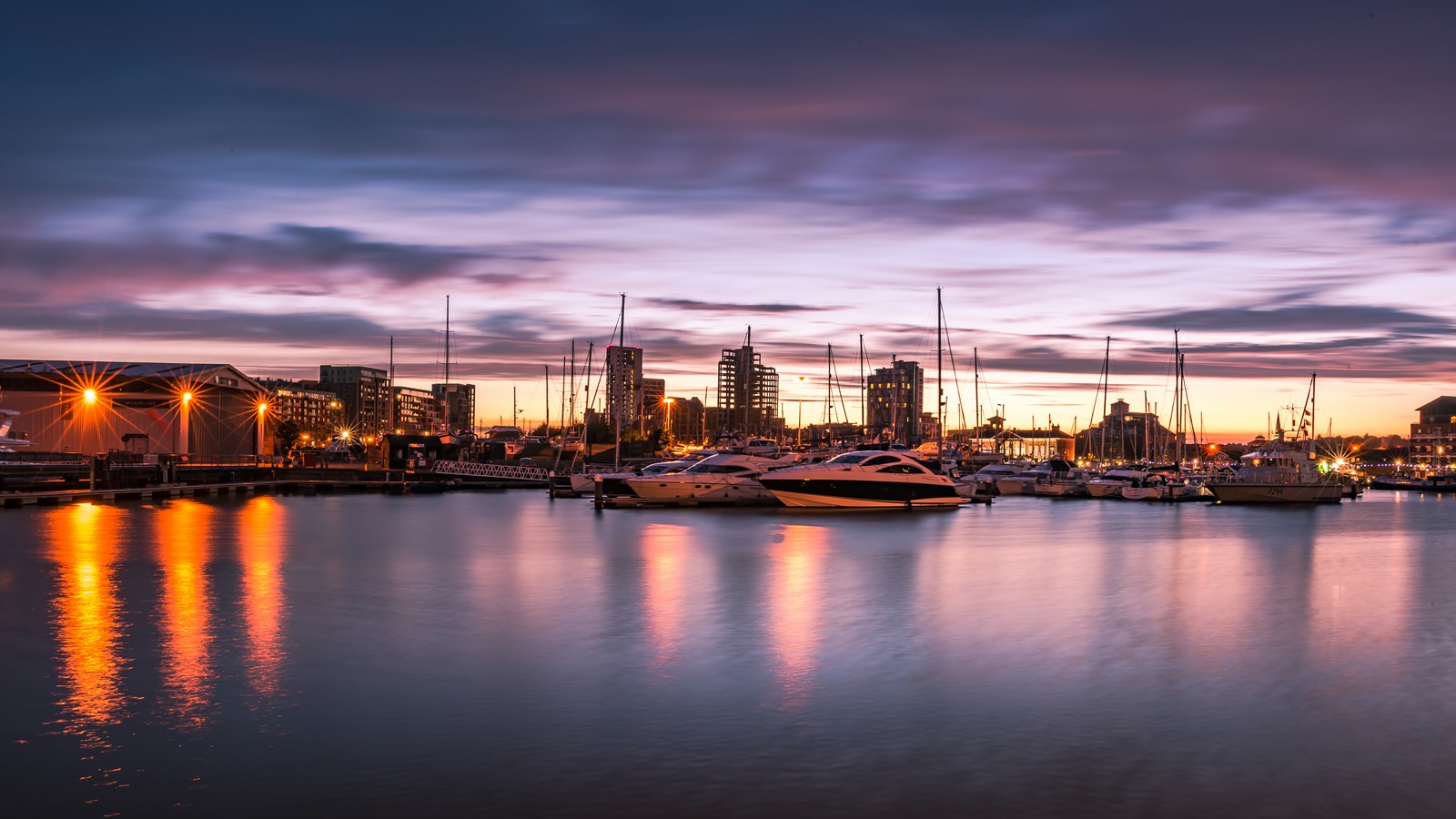 An example of another taxi company is Hawk Express Cabs, the largest in Ipswich, Suffolk, at 4 Old Foundry Road. They have the standard taxis, but also provide for disabled transport. They also provide luxury executive taxis such as the S type Jaguar, Mercedes type S and E, and the Volvo S80. Then there is the oldest taxi company in the city, Avenue Taxis. They have been around since 1955 and are located at 16 Neale Street. Their fleet includes the brands Mercedes, Audi, Volvo, Ford and minibuses for example VW, Ford and Hyundai. Of course you can also use the regular bus services if you do not want private transport. These buses are stopping at a walking distance near the terminals. The train is another possibility but this station is located in the centre of Norwich, and it takes about 40 minutes to Ipswich.
City tours in Ipswich
You can rent a bus in Ipswich for tours in the city or in Suffolk County. In many ways you can explore beautiful Ipswich. A perfect way to do this is of course by taking a guided walk. You can participate in guided walks from May to September on Tuesdays and Thursdays, and sometimes on Saturday and Wednesday. The walks start at the Tourist Information Centre and will take just about 90 minutes. Larger group tours (up to 20 people per guide) can book any desired time in the year and will get adjusted to your personal preferences. For children are special walking routes available. Please see the brochures at the centre for Tourist Information.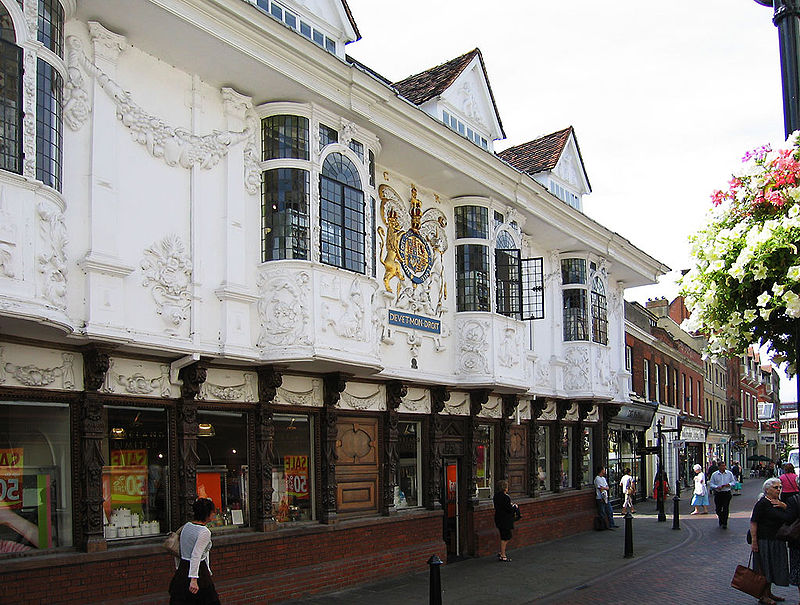 Consider one of the following walks
* Merchants and Manufacturers, here you will visit the important places where wealthy people in the past have left their influence on the architecture.
* Gipping Valley River Path, this route runs along the river Gipping from Ipswich to Stowmarket.
* Ipswich Waterfront Park to Holy Wells, a walk that starts at the University. It is a walk through the park, on hard and dirt paths and through muddy paths if it has rained.
Nightlife
The day has passed; maybe you still have energy to dive into the nightlife of Ipswich! Liquid & Envy is the place to be! You can enjoy dancing here. Envy is the part of the club that every Saturday is reserved for people from over 23 years.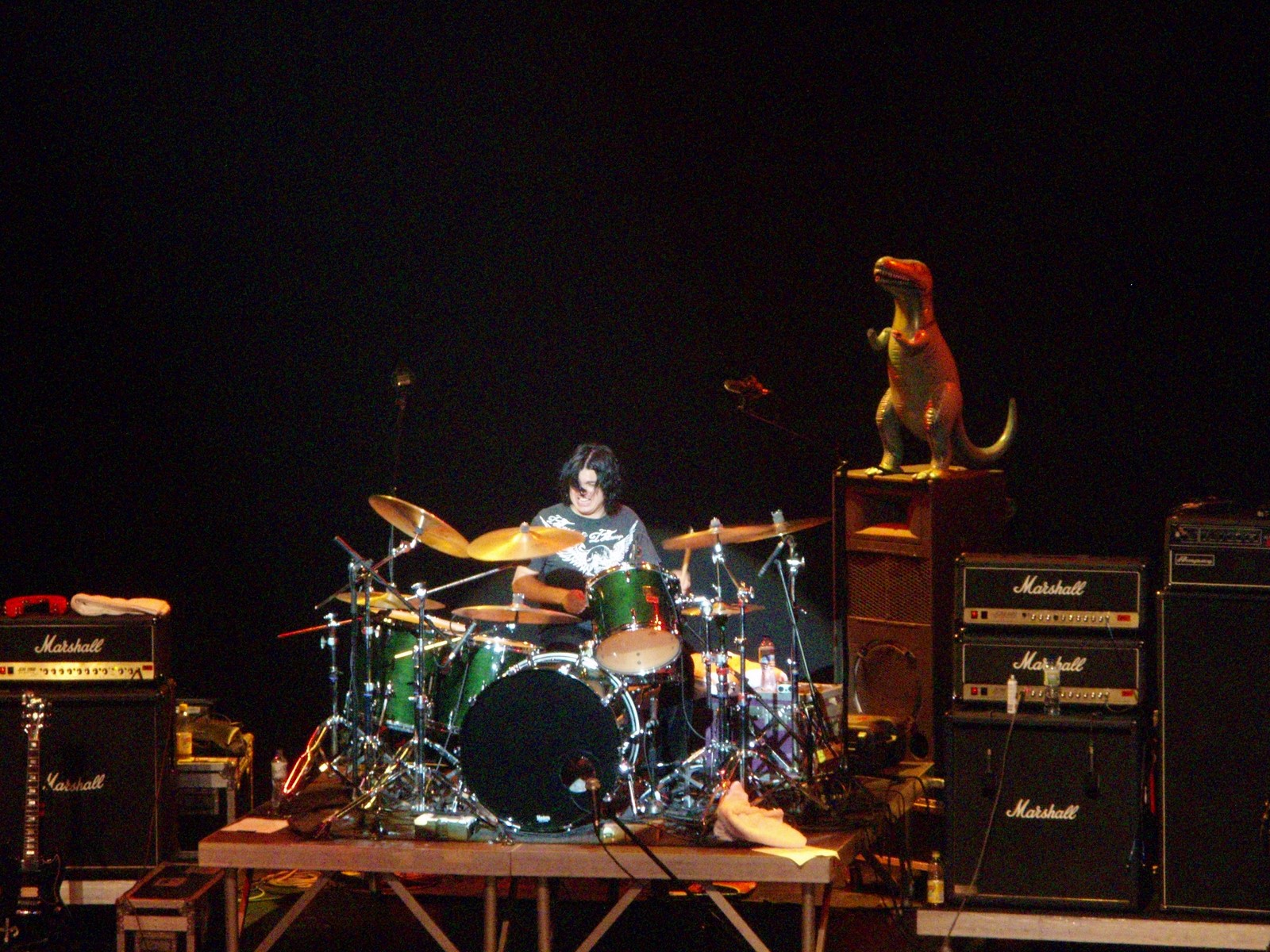 Blue Öyster Cult, Great Britain, Ipswich
Travel by plane
There are several airports in this area. Norwich International Airport (NWI) is the nearest airport, there is also London Stansted Airport (STN) and London Luton Airport (LTN). Airlines such as KLM, Ryanair, Flybe and Easyjet fly to these airports. For the ride to and from your destination you can always get a taxi service or airport transportation booking with us. If you arrive at Norwich Airport then you are of course right in East of England. But even if you land at London Stansted Airport and London Luton Airport it is still very close to your destination! From Stansted to Suffolk, for example is 62 miles, and from Luton to Suffolk is 89 miles.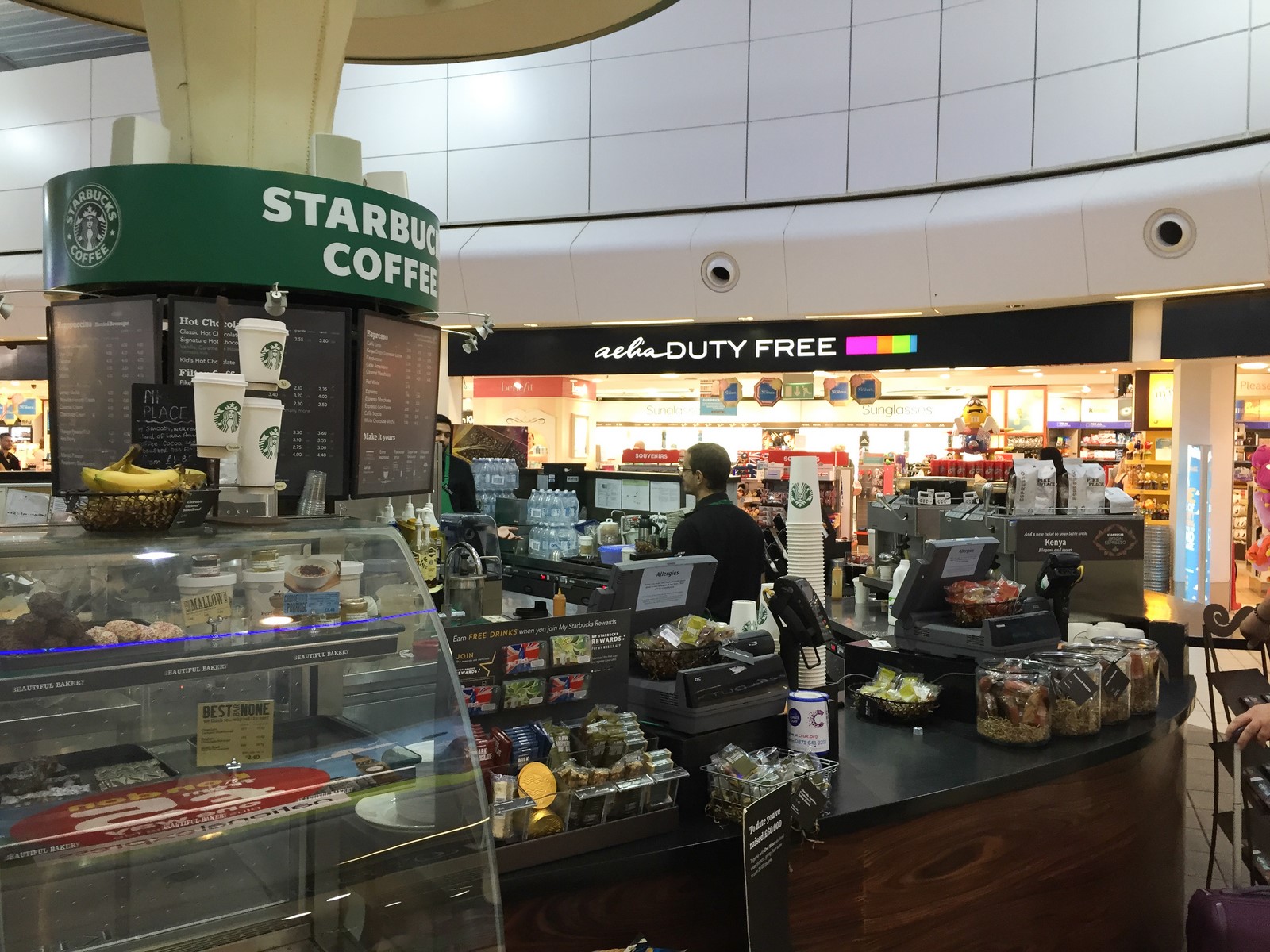 Travel by road
Do you prefer a car with a driver, or a coach or minibus with a driver, it is very doable. East of England has an extensive, modern and efficient road network without having to pay toll. You can follow the highway for the most part to get to your destination quickly, or you can enjoy the rural roads on the way to your destination so you will get the holiday feeling already! From London Stansted Airport to Suffolk is 62 miles. From London Luton Airport to Suffolk is 89 miles. The main roads are the M11, A11, A12 and A45.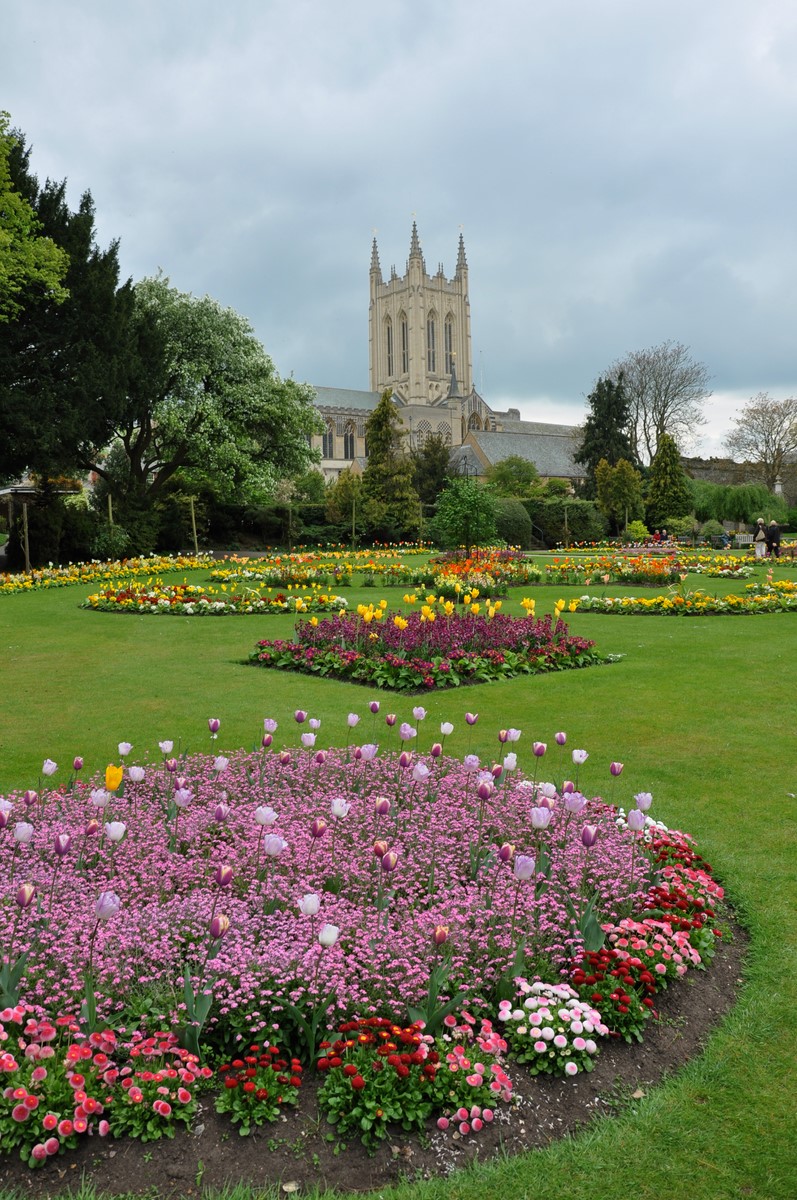 Travel by boat
England is also very easily accessible by boat. The crossing can be made for example from Hoek of Holland to Harwich (Essex). Another possibility is the crossing from Coquelles (Calais in France) to Dover with P&O Ferries. If you do not want to be attached to fixed times, then you could take the Channel (Euro) tunnel from Coquelles (Calais in France) to Folkestone in England. It will only take you 35 minutes! You can then continue on the M20, A2 / M2, M25 and A12.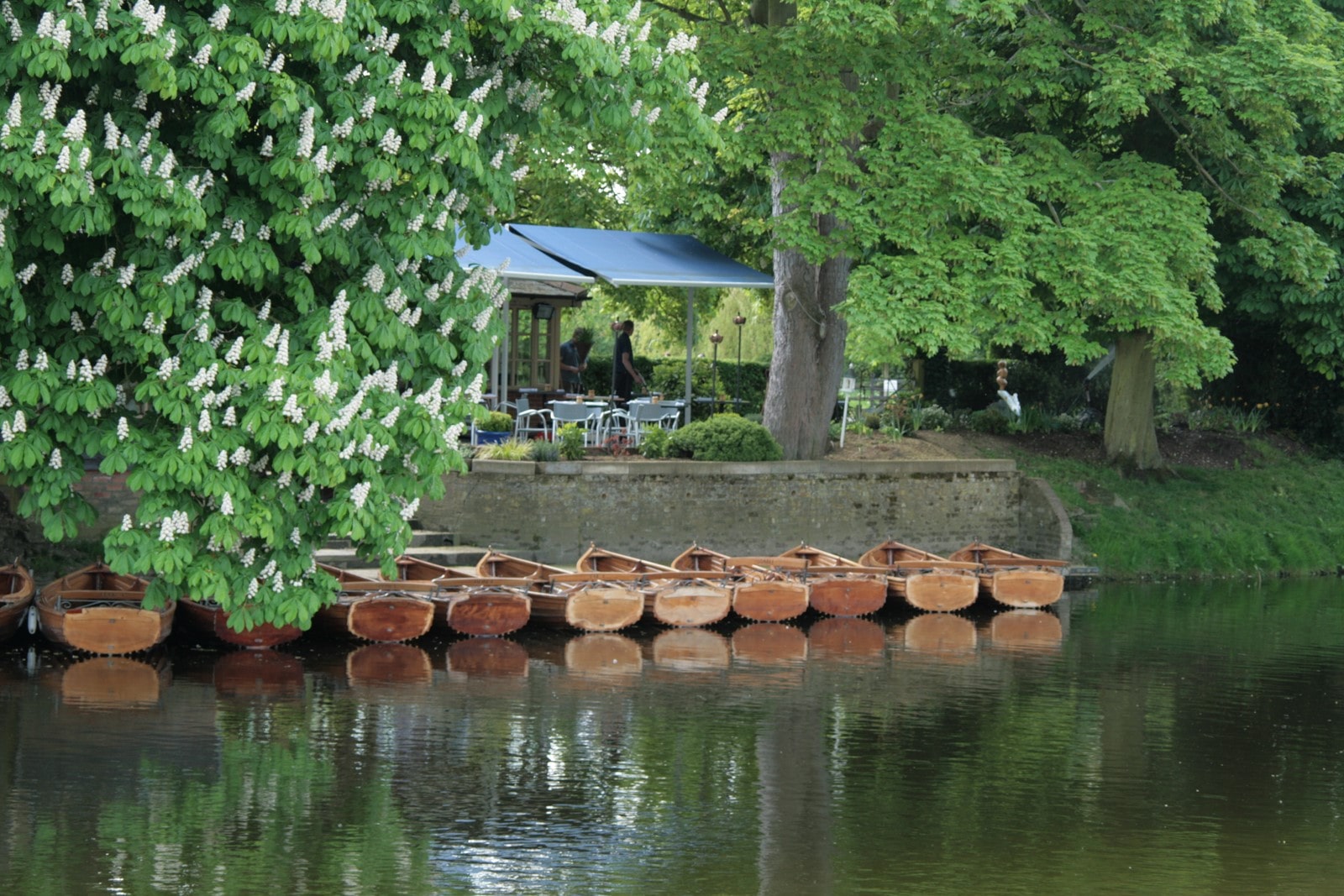 Business Travel and Tourism
In this district there are many possibilities to arrange various conferences or congresses and hereby some examples of conference centre. In Ipswich City, "Trinity Park", with a capacity up to 1000 people, and the most modern audio-visual techniques. Suffolk Coastal has "Ivy House Country Hotel Lowestoft", Waveney has the "Waveney House Hotel". Mid Suffolk has "Needham Market Community Centre". St. Edmundsbury has "The Guildhall", Babergh has one of the oldest medieval hotels "The Swan Hotel" and Forest Heath has the "Bedford Lodge Hotel". Because there is so much to offer it will be best for you to check out the website "www.conferences-uk.org.uk" to find what suits you best.
Golf Travel and Tourism
A popular activity in England is golf and therefore there are many golf courses and many golf hotels with special offers. In the quiet area of Suffolk with its beautiful and mostly flat landscape it is wonderful golfing! We found some great ones for you: "Hintlesham Golf Club". This landscape belonged first to Hintlesham Hall Estate, and in 1991 the golf course was designed by Hawtree Ltd and went open to the public. Just outside the historic town of Bury St Edmunds we found "Suffolk Hotel & Golf Club", a golf course interesting for all strengths and overlooking River Lark at some of the holes. Then there is the "Newton Green Golf Club", with challenging streams and ditches. And one of the oldest courses in the County "Suffolk Aldeburgh Golf Club", which dates from 1884.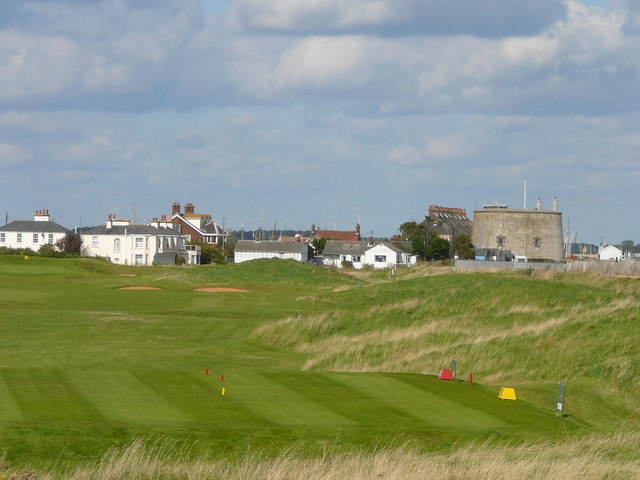 The Felixstowe Ferry Golf Club is in Felixstowe, Suffolk, England.
Tours in the County of Suffolk
Suffolk attracts many types of tourists, business tourists but also many cyclists and walkers. Your tour with private transport in a rented bus with driver around Suffolk can start with a horseback riding, also much fun to do here. That the landscape is pretty flat has probably a lot to do with it. An example of a nice walk is the "Thorpeness Explorer Route", which runs through the Southern North Warren RSPB reserve and through Northern Aldringham Walks which is part of the historic Sandlings heaths, and through the Suffolk Coast Path back. Of course there are many so-called "easygoing trails" for everyone, including access for wheelchair users.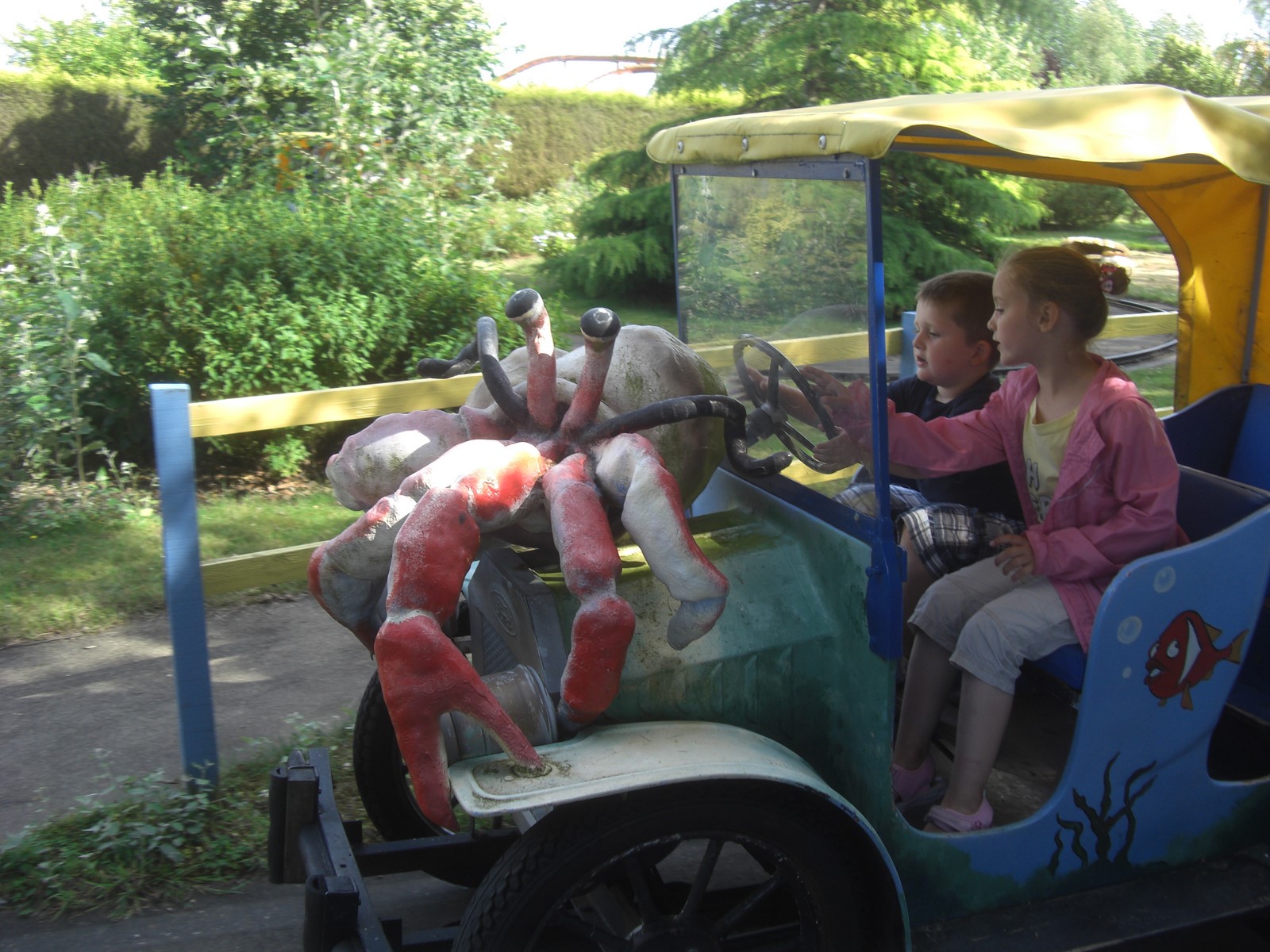 For families there is a lot to do with in Lowestoft these special places: the "Pleasurewood Hills Family Theme Park", an amusement park for all ages, and the "Africa Alive wildlife", where you find giraffes, cheetahs and hundreds of other African animals to discover. "Pets Corner" in return has some nice monkeys, meerkats etc. and the kids can help with feeding them and there is also a very nice bouncing castle.
All these activities must have made you hungry so it is time to have a delicious meal in one of the many restaurants, or a snack in a pub and get a break from your busy day!
None
More about Ipswich
Would you like to organize a bus tour to see all these beautiful highlights? Request quotes and compare the different bus and coach hire companies:
Bus tours in Ipswich
Coach hire in Ipswich