Useful tips for Sheffield bus groups with 'what to see' and 'what to do' items and  'bus- friendly' or must see tourist sites in Sheffield. Check our list of attractions before planning your bus tour with a stop or departure in Sheffield. Let us know if your favourite attraction or 'bus-stop' is not there and you think we should add it to our list of Sheffield highlights.
Tours through Sheffield
There are no organized tours in Sheffield, but you can create your own tour by car or coach through the city. The route is up to you, but make sure you take in some traditional local life. You can rent a bus in Sheffield for tours in the city or in South Yorkshire County to visit an old pub, a cafe selling pots of tea, and one of the city"s many live music gigs. For example, start at Sheffield Hallam University, which is located opposite the Rail Station. From there you can walk along St Paul"s Tower, Stoddart Building, Peace Gardens, and The City hall, West Street, Sheffield Cathedral, Meadowhall Shopping Centre, Tudor Square and Winter Garden. This route is easily accessible by road and takes in many of the city"s old and new sights.
Walking tours through the city
There is a lot to see in the city centre of Sheffield, from the many old and historical buildings, to the modern buildings, cinemas, theaters, dining, shopping areas and much more. You can explore the city by foot, but you can also take a bicycle. Sheffield has several bike routes and is one the UK"s best for cyclist. Peak Cycle Services rents bicycles and is located in the west of Sheffield.

Carousel Long-Exposure credit
Sheffield City Centre Ambassadors organizes hiking tours through Sheffield. The employees have a visible presence on the streets and are recognizable by the red jackets and T-shirts with the logo of the company on it.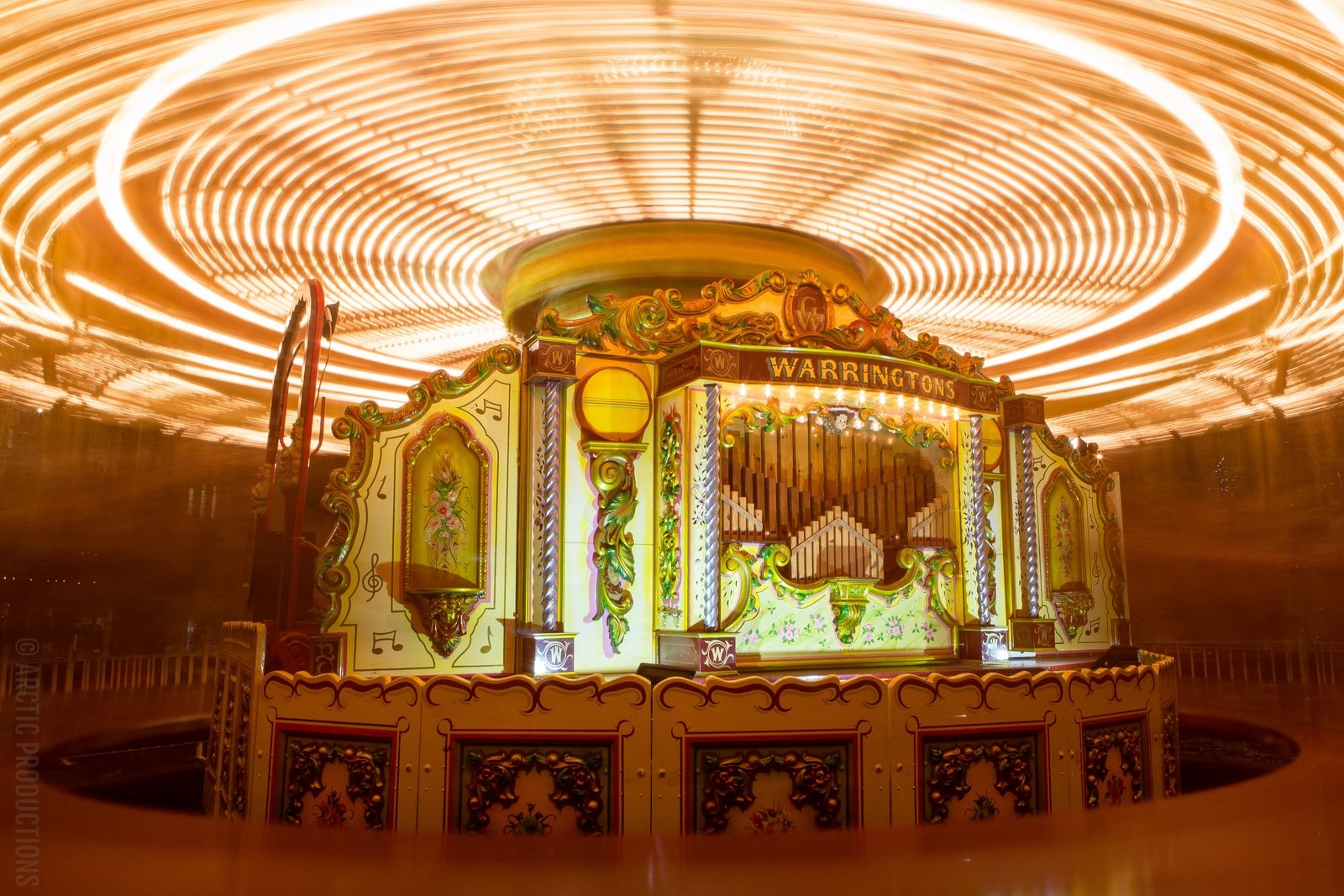 Nightlife
Do you want to explore the nightlife after a day of culture? Sheffield has a lot to offer. A huge amount of bars and cafes are scattered throughout the city and the night clubs stay open until the early morning. There are dance clubs, pop clubs, rock clubs and many more. Almost every music style can be found in Sheffield. However, Sheffield is famous for its bands. The Arctic Monkeys, Pulp, and the Human League hail from here and every night of the week you"ll find a gig taking place. Don"t expect to see a famous name, but you might get the chance to see tomorrow"s next big thing. Many of the venues are small and it"s common to sweat out your entire bodyweight through dancing too much in a confined space.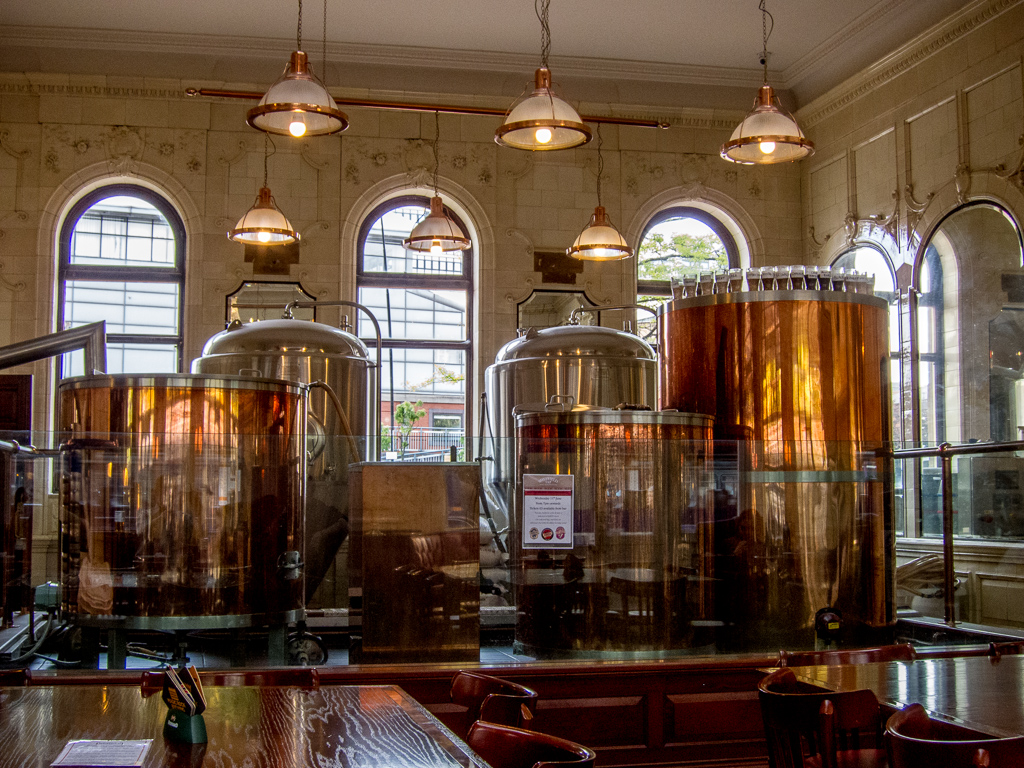 A stunning pub that brews beer on the premises
Travel by plane
South Yorkshire is accessible in many different ways. By air, the county has one airport, Robin Hood Airport Doncaster Sheffield (DSA). This is an international airport and has destinations throughout Europe. Robin Hood Airport Doncaster Sheffield is served by smaller airlines and budget airlines. These airlines and tour operators are Balkan Holidays, Bolsover Cruise Club, Crystal Ski, First Choice, Flybe, Island Cruises, Ryanair, Thomas Cook, Thomson, Thomson Ski, Transun and Wizz Air.
The airport is located 6.7 miles (approx. 11 km) from the city centre of Doncaster, 30 miles (46 km) from the city centre of Sheffield, 24 miles (38 km) from the city centre of Barnsley, and 18.6 miles (30 km) from the city centre of Rotherham. From the airport the most convenient transfer is to pre book private bus or minibus with a driver. It"s also possible to get to South Yorkshire from Leeds Bradford Airport (LBA) in West Yorkshire. In fact Barnsley is closer to Leeds Bradford than its own regional airport. Both these airports are tiny and you"ll have no problem finding your way around. Rather than expensive designer shops or restaurants, you"ll find cheap cafes selling pastries and bacon butties (that"s a bacon sandwich to everyone outside Yorkshire).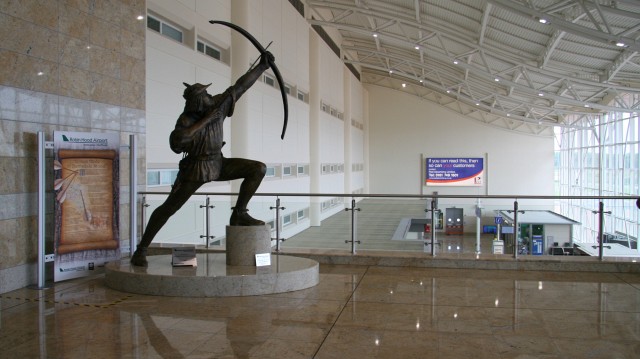 Travel by road
If the train is not your thing and you prefer to go on a trip with a minibus, car with driver, or coach, then South Yorkshire has an extensive road network. South Yorkshire is connected to Europe with two European Routes. The European Route E15 runs through Doncaster and connects the United Kingdom, through France, to Spain. To get from the United Kingdom to France, you can use the ferry in Dover or the Eurotunnel Shuttle in Folkestone, it goes through the Channel Tunnel. The European Route E13 starts at Doncaster and includes the cities Sheffield, Nottingham and London.
South Yorkshire is also linked into the national motorway network via the M1, M18, A1 and M180 motorways. The M1 connects Sheffield to Leeds and Scotland in the north and London in the south. The M18 crosses the M1 near Sheffield and makes a direct connection from Sheffield to Doncaster, Robin Hood Airport Doncaster Sheffield, and the Humber Ports. There are also some glorious country roads around the Yorkshire Dales that sweep around the countryside, the most spectacular being the Snake"s Pass that connects South Yorkshire to Manchester.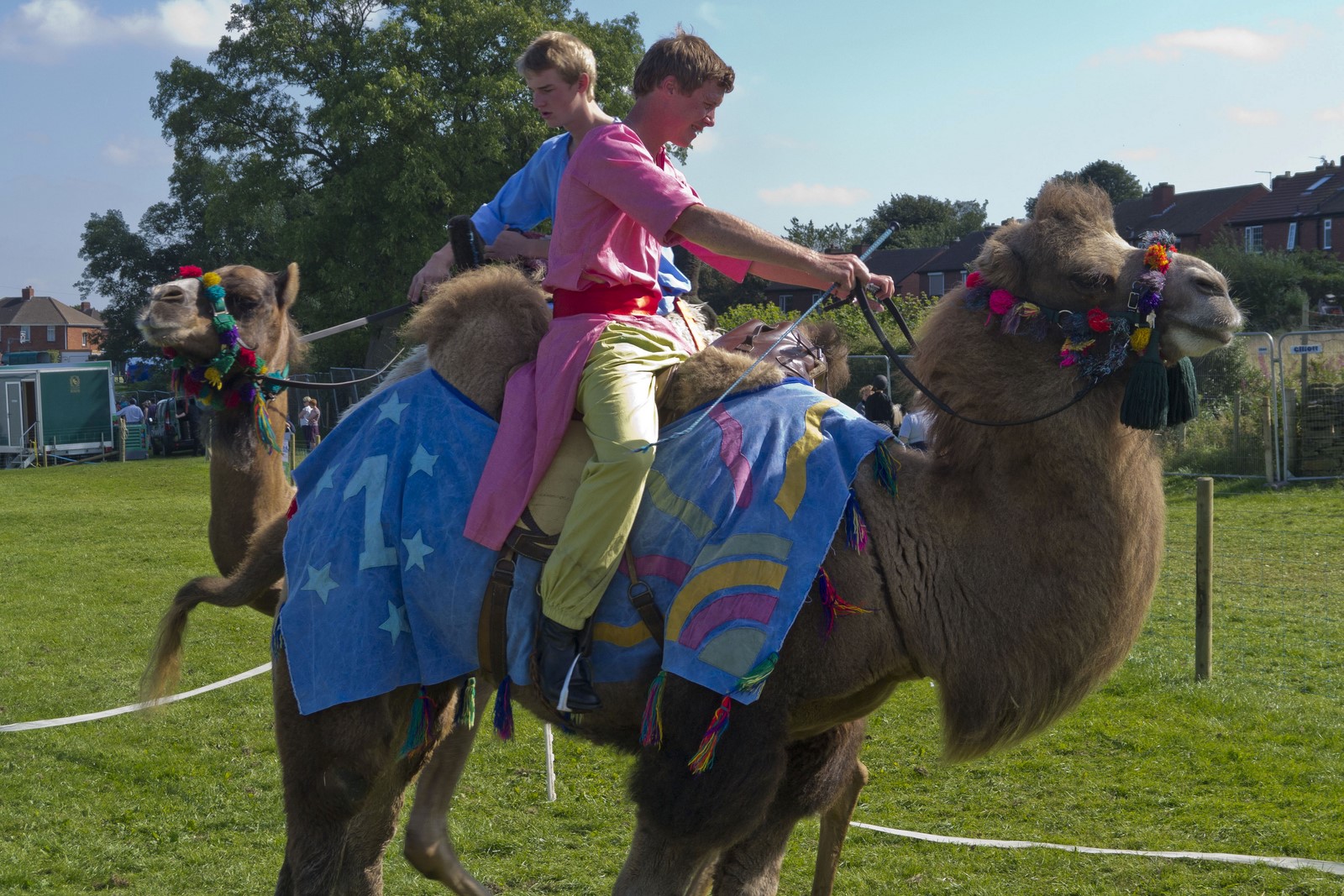 Barnsley, Rural districts
Business Travel and Tourism
South Yorkshire is a good destination for conferences and seminars. Several cities, especially Sheffield, have a great selection of locations. You can find information about different locations for conferences, seminars and events by using the sites venues.yorkshire.com and www.welcometosheffield.co.uk/conference/venues.
The best option for conferences is Sheffield. Sheffield is known as a destination for holding world-class events and it is also popular amongst conference organizers. Sheffield is a well-known and well-connected city and has a history of hosting exhibitions and major events. It has a range of historical settings, residential venues, sporting venues, unusual settings, academic venues and training venues. Sheffield has many locations and one of them is the City Hall. The Irwin Mitchell Oval Hall seats up to 2271 people, the Ballroom can accommodate up to 500 people and the Memorial Hall can accommodate 400 people.
The Doncaster Dome is an excellent location in Doncaster. This is an award winning, first class, conference location. The Dome has different rooms with each a different capacity and is suitable for meetings, seminars, receptions, conferences, and has a minimum capacity of 10 people and a maximum capacity of 3000 people. At the Doncaster Dome you"ll find many other events taking place, and from your business event you can go straight to a rock concert or darts event.
Golf Travel and Tourism
South Yorkshire offers a wide range of golf courses. Some examples are Lindrick Golf Club (18 holes) at Worksop, this is to the east of Sheffield. The golf course is 3rd in the Yorkshire top 100. Hallamshire Golf Club (18 holes) in Sheffield, and Rotherham Golf Club (18 holes) in Rotherham, are both in the Yorkshire top 100. Lindrick Golf Club is one of the finest golf courses in England and suitable for golfers of all standards. The course is a mixture of moorland and heathland, contains some unusual and rare examples of British wildlife and hole 18 is in the top 500 Greatest Golf Holes. The facilities of the golf courses consists of opportunities for lunch and dinner, bar snacks, coffee & tea, changing rooms, pro shop and trolley hire.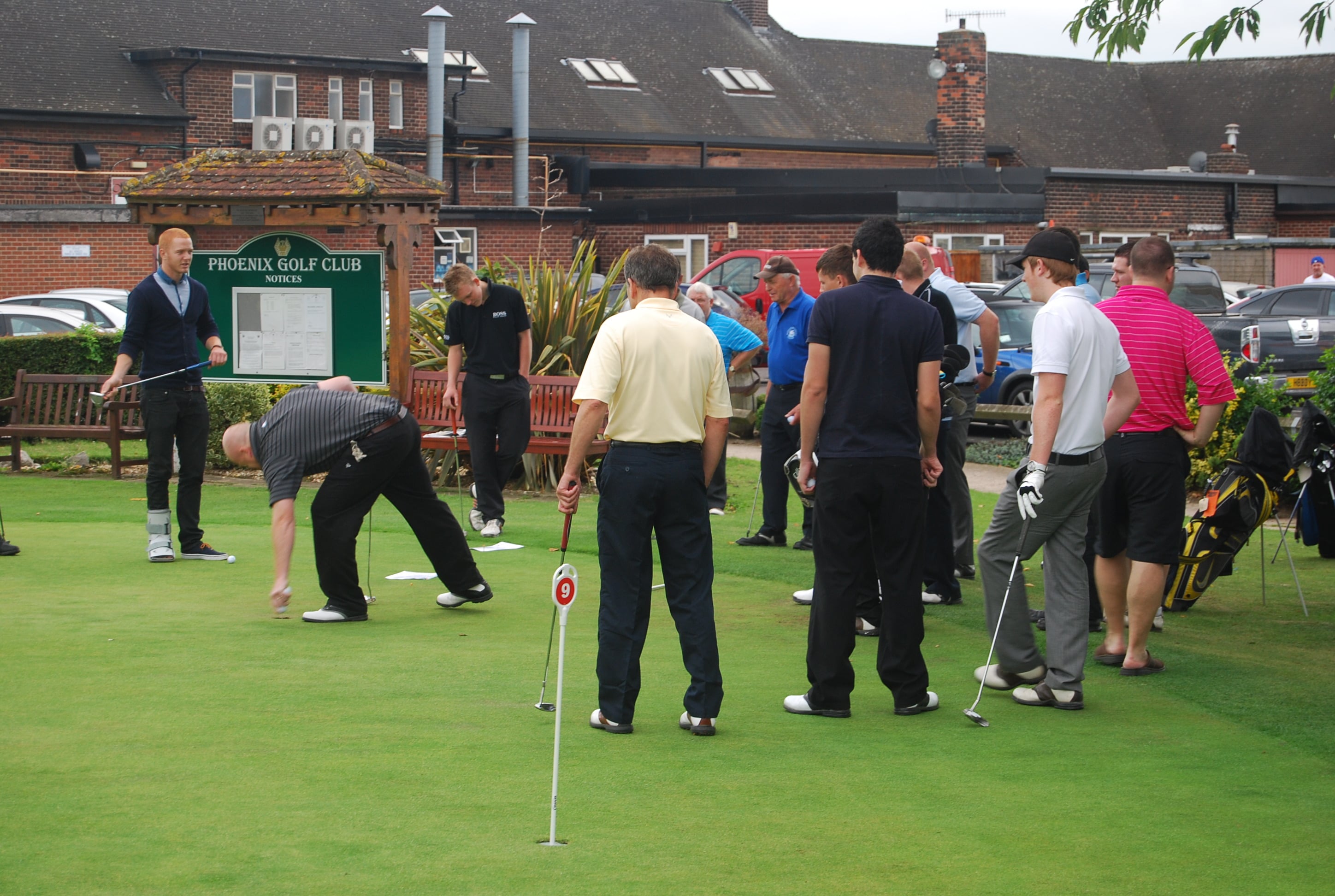 Tours in South Yorkshire
Barnsley, Rotherham, Doncaster and Sheffield are the metropolitan boroughs located in South Yorkshire and your tour with private transport in a rented coach with driver around South Yorkshire can start at one of this places. The urban area of Sheffield is the largest area in the west of South Yorkshire, because more than half the population of South Yorkshire lives in this area. This also places Sheffield in the top ten of most populous conurbation within the UK.
South Yorkshire mainly consists of old industries and closed coal mines and is not directly a tourist destination, but that does not mean that you can"t do anything in South Yorkshire.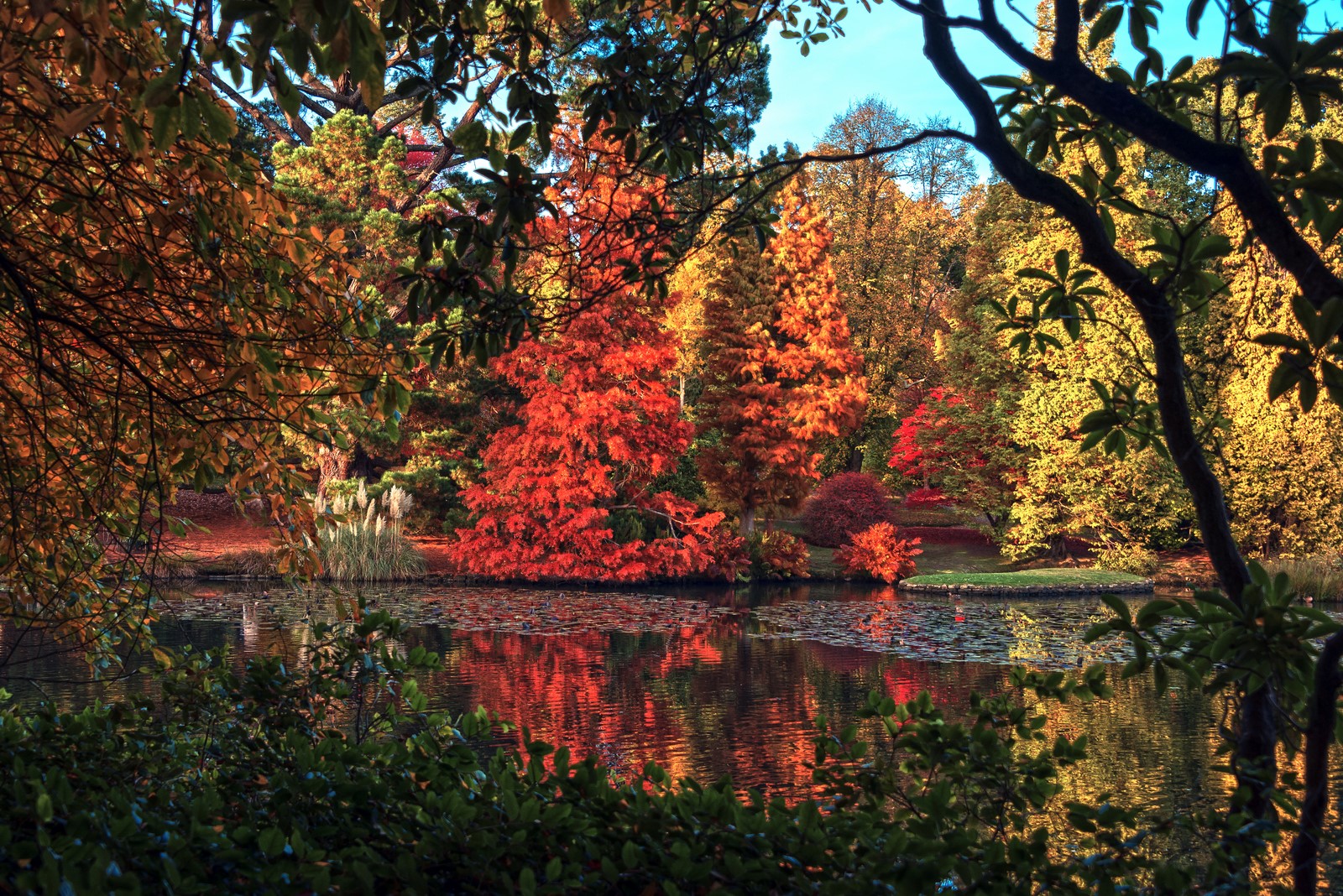 Barnsley
Barnsley is a former industrial city that was centred on coal mining and glassmaking. All the mines are now closed and there is only one company active in glassmaking. During the 1970s Barnsley was famous for the miner's strikes and it"s still a touchy subject. Ask a local about coal and they"ll get very passionate. Visit the National Coal Mining Museum to find out what really happened during this time.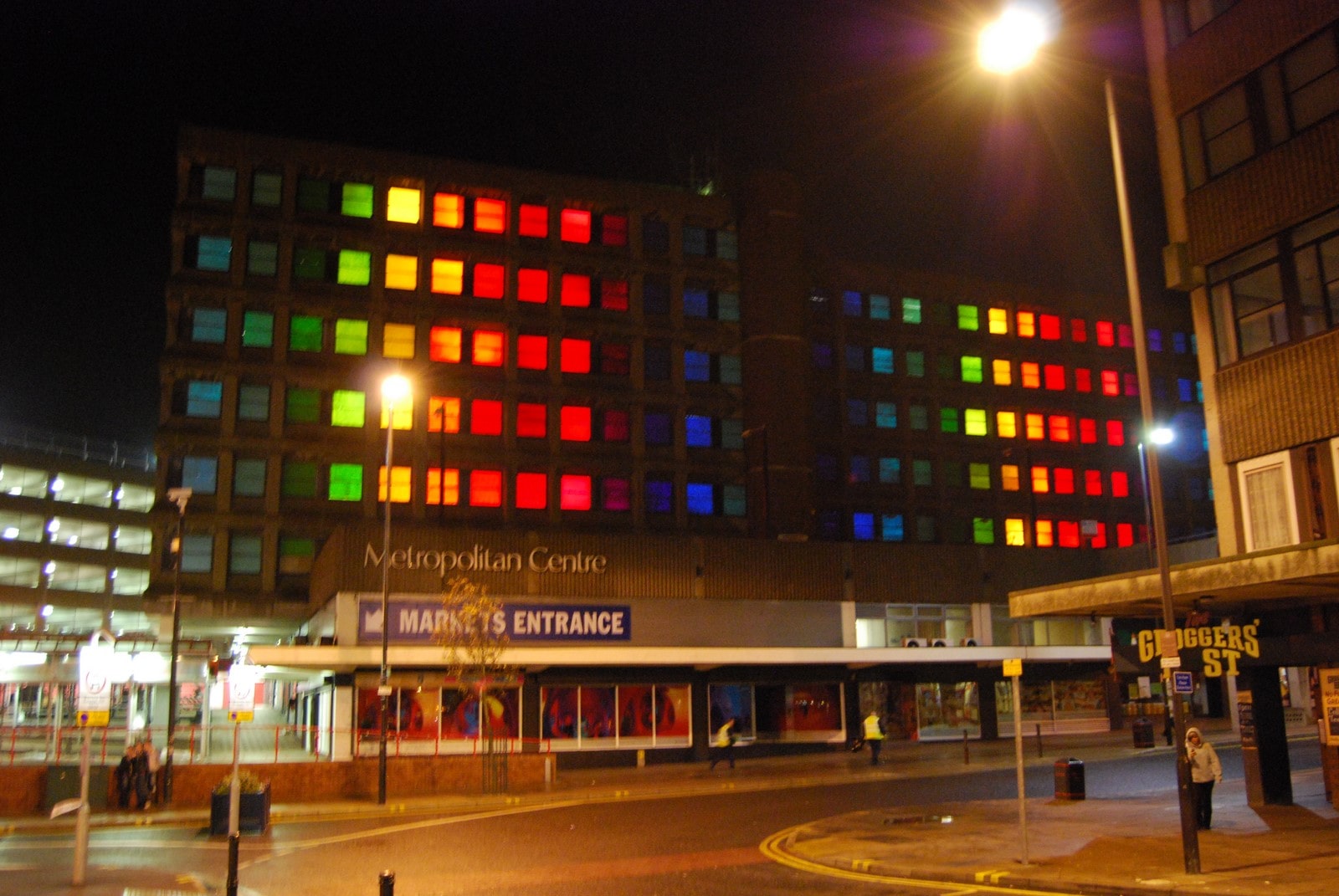 Barnsley Town Centre is an excellent shopping area. National high street chains such as Marks & Spencer, WH Smits, HMV, Boots and The Body Shop are now situated in the metropolitan centre. The independent retailers in Barnsley are situated in Market Street, Eldon Street and The Arcade. After this day of shopping, you can relax in one of the traditional pubs and bars, many of which scream of Englishness. For a really authentic experience visit Barnsley market where the traders will greet you with "all right are kid "and make a general complaint about something in Barnsley. Locals are highly critical about their town, but they wouldn"t swap it for anywhere else.
Doncaster
Doncaster is built on an ancient Roman Fort, but this Roman city later changed into an industrial city focused on coal mines. After all the coal mines were closed, economic difficulties arose and Doncaster started focusing on the city centre. If you would like to know more of the industrial time and history, then Cusworth Hall, the aircraft museum Aeroventure, the Trolleybus Museum and the Markham Grange Steam Museum are the perfect place to go. The largest museum of the city is the Doncaster Museum and Art Gallery, which also shows the history of Doncaster and is well worth a visit.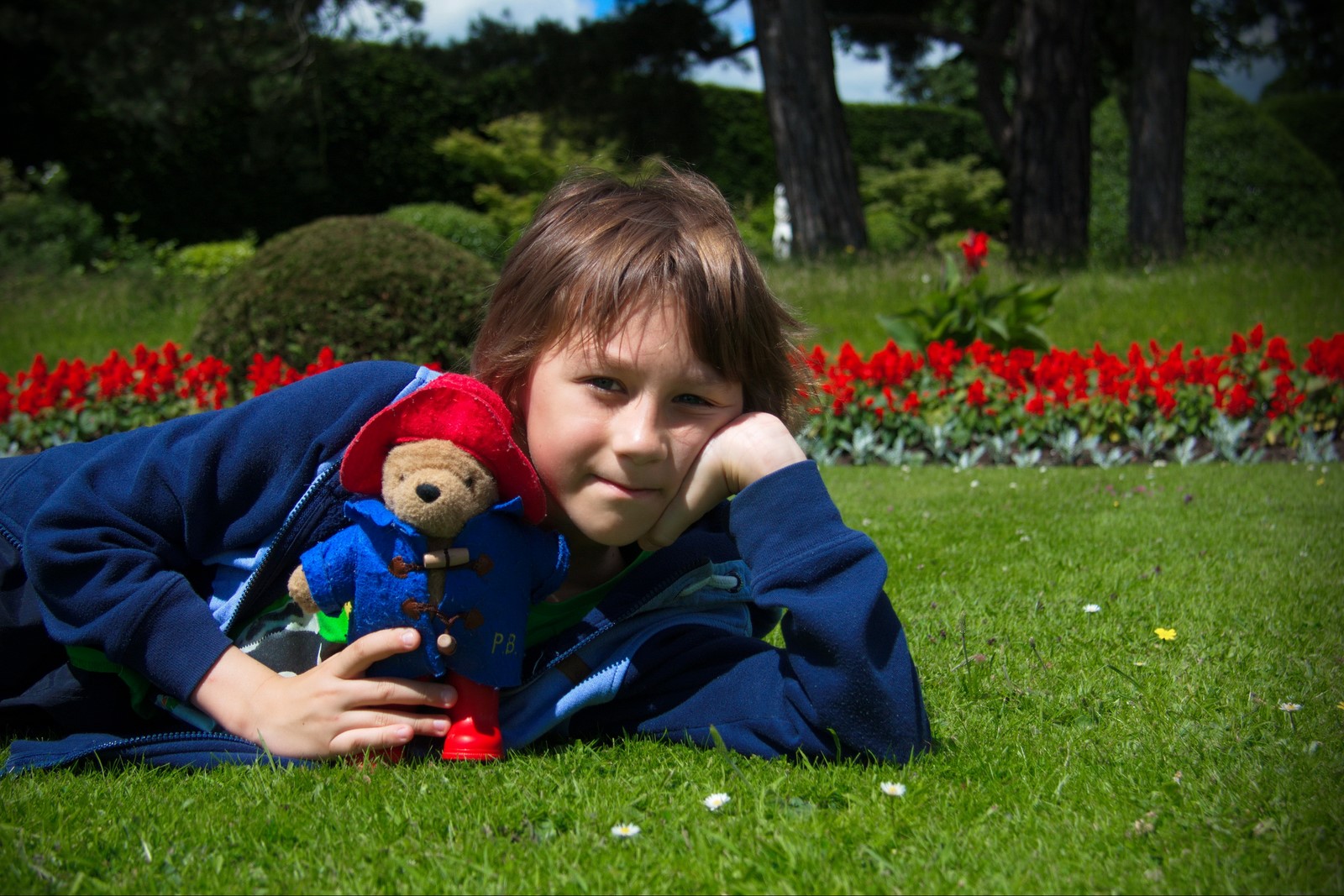 Brodsworth Hall and Gardens - Doncaster
After a day of visiting museums you can enjoy a nice dinner in the city centre where several restaurants serve food from all around the world. A good end of the day is a visit to the Doncaster Dome. Here you can go swimming, ice skating, bowling, to the movies, or watch a concert.
Rotherham
Rotherham is also a former Roman city that became an industrial city, but Rotherham was focused on iron. Iron production was very important to the city, but the largest company was closed in 1933. The Magda Science Adventure Centre is situated in a formal Steelworks in Temple borough. This is an interactive science and adventure centre that has become one of the most popular tourist attractions in the north of England. For entertainment you can visit the Civic Theatre and Arts Centre in the city centre and after this you can grab a snack in the Westgate area of the city centre.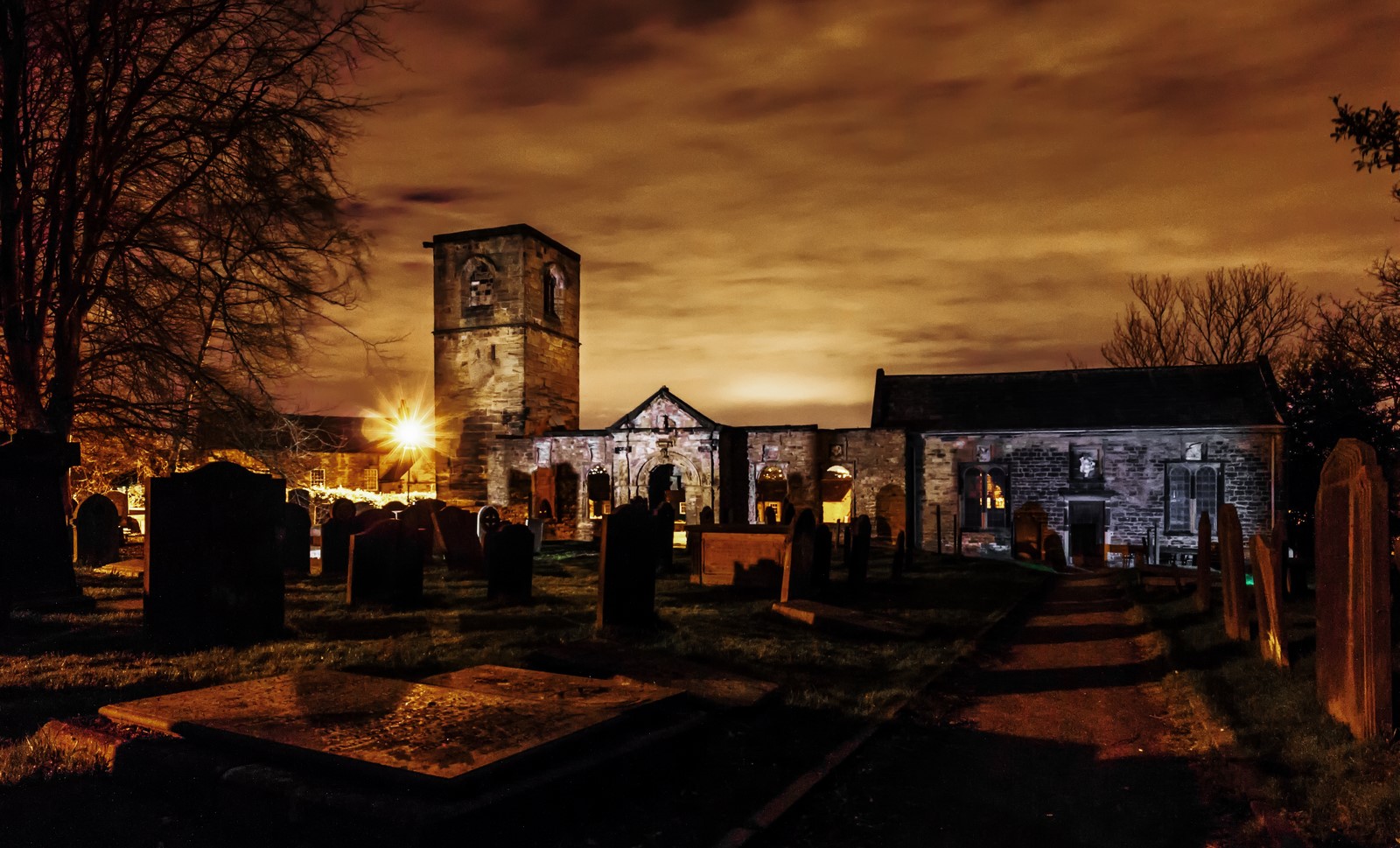 If you do not want to spend the day in museums, you should visit the Clifton Park of the Minster Gardens, a glorious expanse of nature close to the city. Several public events are held in Rotherham throughout the year. Like a fashion show called Rotherham Rocks in July and Rotherham by the sea in August, when the All Saints Square gets transformed into a beach. The Rotherham Show is held annually in Clifton Park. This is an event with stalls from all sectors of the community, shows and live bands.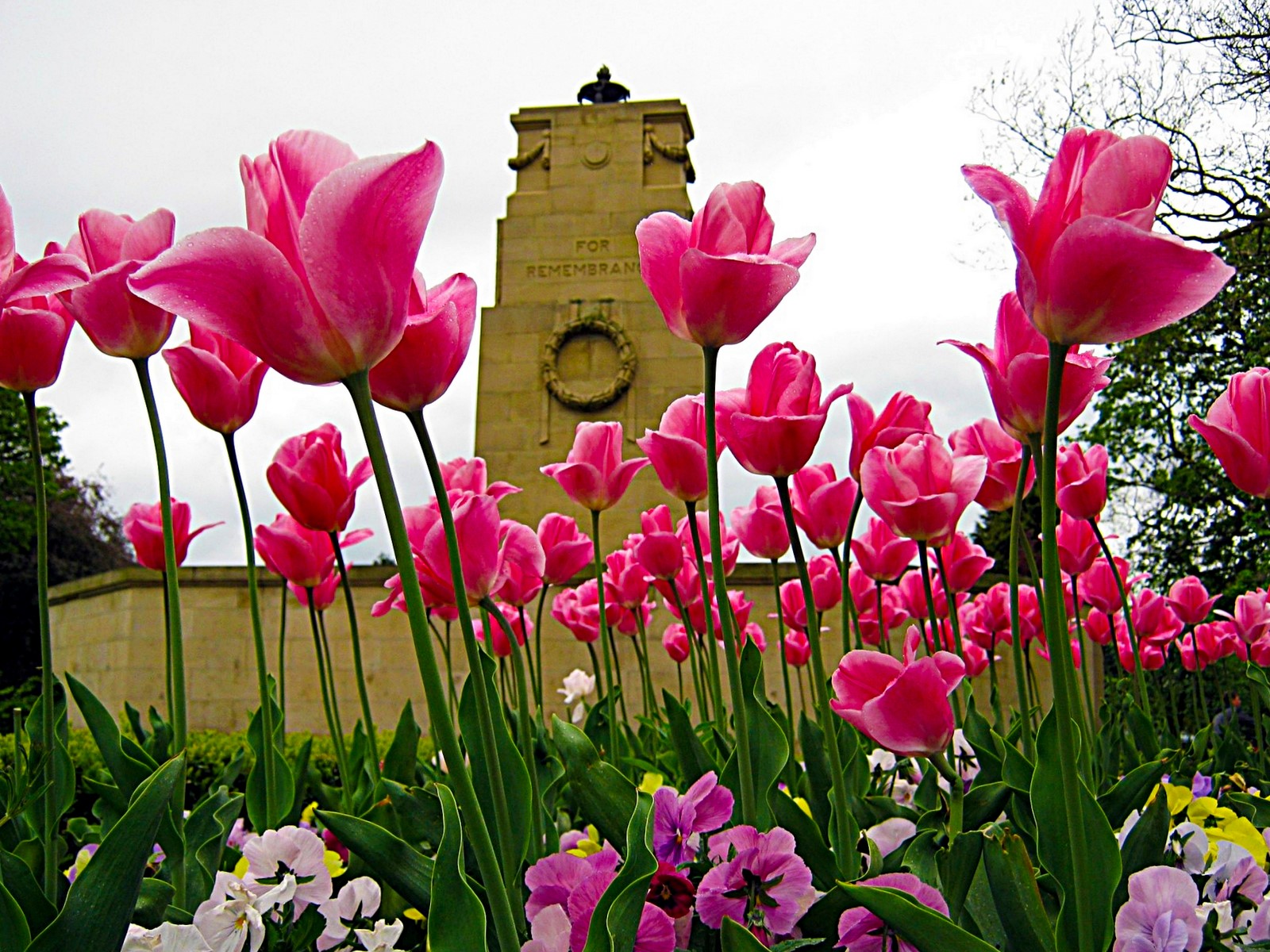 Sheffield
The largest city in the region, Sheffield was the home of the steel industry and this was where stainless steel was invented. The factories have all closed but Sheffield is the cultural heartbeat of the region and is famous for live music. Bands like the Arctic Monkeys, Pulp, and the Human League all emerged from Sheffield and every day of the week you"ll find venues of live music and sweat dripping from the ceiling. The Millennium Galleries is the centre"s main art and craft gallery, and the pedestrianised Tudor Square is home to the city"s most impressive buildings. For a strange sporting event check out the World Snooker Championships at the Crucible Theatre.
Other Destinations in South Yorkshire
South Yorkshire is a large historic county and from South Yorkshire you are very close to great attractions like Leeds and York. Head to north Yorkshire for charming towns and markets, go to East Yorkshire for quaint seaside villages, or go to West Yorkshire for some stunning old architecture in Leeds and Bradford.
Transport to and from the airport
The local airport is the Robin Hood Airport Doncaster Sheffield (DSA) and it is located in Doncaster, about 29 miles (46 km) east of Sheffield. There are taxi stands directly in front of the airport, and from here you can take a taxi for about €45 (£38) to the city centre of Sheffield . It"s cheaper to pre book a taxi than to get one at the airport. As the airport is small it"s easy your driver will easily find you so you can request or reserve transportation in the city of Sheffield. Little
JJ Travel of Doncaster (5 Doncaster Road) specializes in taxi transfers to and from airports, as do Doncaster & Finningley Airport Taxis & Mini Cabs (70 Church Lane). Both companies run to and from the Robin Hood Airport, 7 days a week, 24 hours a day.
If you prefer using public transport over private transport, then you can use a combination of the bus and the train. For only €4 the AirLink Service 91 bus will take you from the airport to the Doncaster Rail Station. This journey will take about 20 minutes. From here there is a direct rail connection from the Doncaster Rail Station to the Sheffield Rail Station.
What to see during your tour in Sheffield with a hired midibus

If you"re planning to hire a coach in Sheffield you might already have a good idea of your itinerary. Our local specialists have provided some ideas so you can read below about this:
Winter Garden
This is an award-winning garden and one of the largest temperate glasshouses built in the UK. The Winter Garden is a beautiful green oasis with about 2,500 different plants from around the world. Measuring 70 metres long and 22 metres high, the building is large enough to house around 5000 domestic greenhouses. Grab a coffee in the cafe and then take a stroll through this verdant wonderland.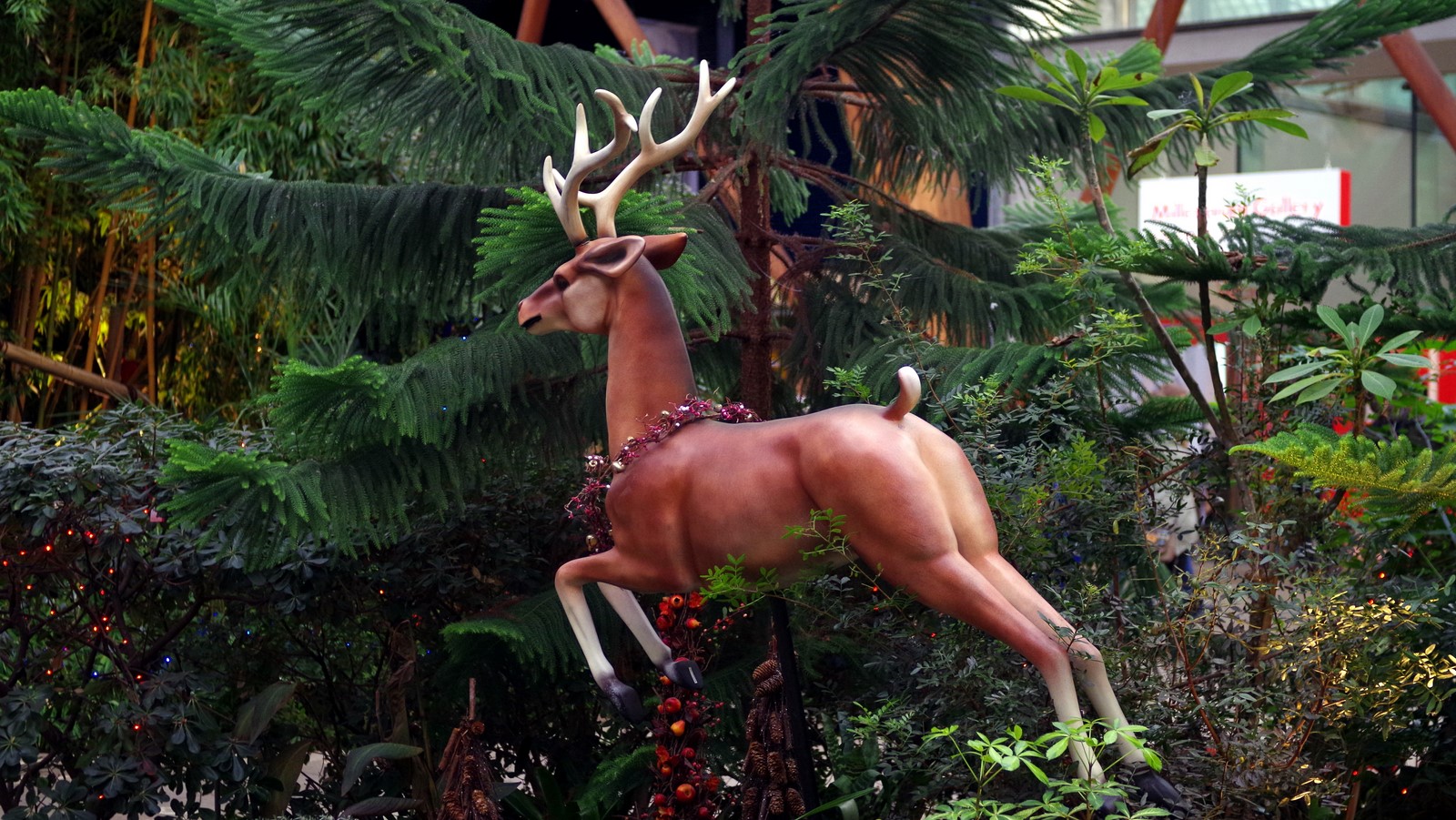 Sheffield Cathedral
The oldest building in Sheffield, this is a grade 1 listed building. It"s stunningly simple from the outside, while the inside is full of elegant artwork. It"s history goes back over 1000 years and some of the stones were taken from a Norman church on the same site. The dog-tooth is from the 11th and 12th century and this is clearly visible in the east wall. That"s not the teeth marks of an old raging dog, it"s the shape of a church that used to be in fashion. Every stain glass window has its own story to be told and the Tudor monuments in Shrewsbury Chapel are beautiful. The cathedral is open every day of the week, all year round and has free entry.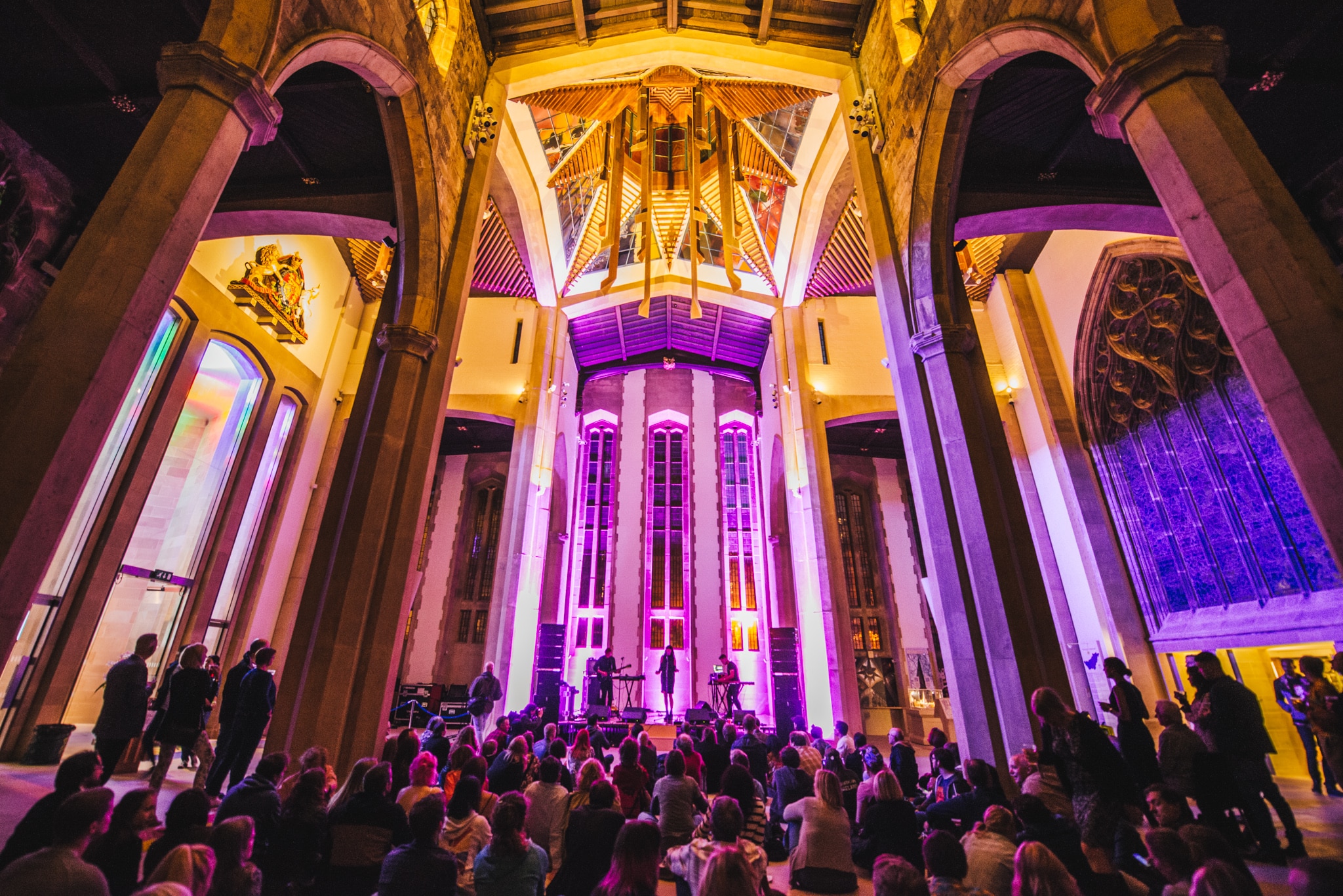 Tramlines Festival in Sheffield Cathedral
Sheffield City Hall
Built in 1932, this concert and conference venue is located in the heart of Sheffield city centre and holds more than 500 events per year, including operas, comedy shows, rock and pop concerts, ballets and conferences. The building was renovated in 2005, but the original 1930"s features have been preserved. The Sheffield City Hall has three main areas: the Irwin Mitchell Oval Hall, the Memorial Hall and the Ballroom. When you visit you can appreciate the grandeur and importance of Sheffield in yesteryear.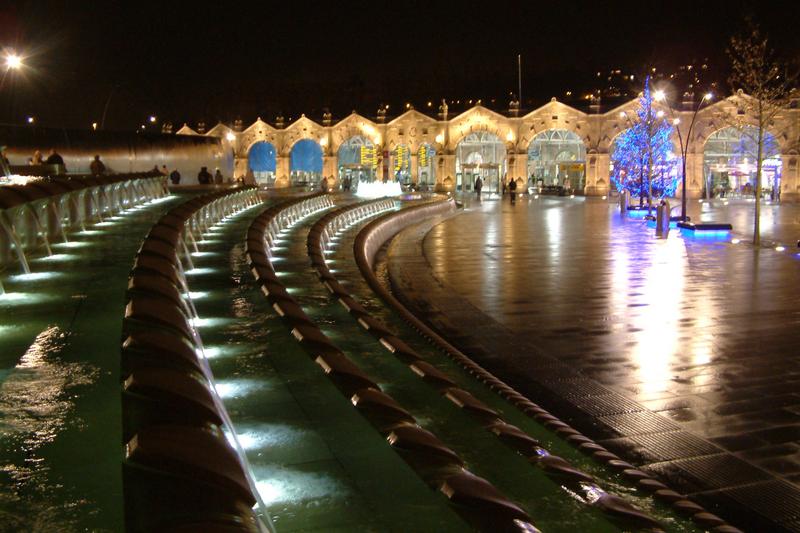 Crucible Theatre
This is a house production theatre that first opened its doors in 1971. The theatre has seating for about 980 spectators and has an open ¾ stage. The audience is situated in the front and on the sides of the stage, not just the front like any other theatre. It won The Barclays Theatre of the Year Award in 2001 and also hosts sporting events like the World Snooker Championships.
Millennium Gallery
This is an art, craft and design museum located in the centre of Sheffield. There are currently six exhibitions in the museum, of which two are permanent. These are the Ruskin Collection and the Metalwork Collection that celebrates Sheffield"s industrial past. The Ruskin Collection is an exhibition of the Victorian writer John Ruskin who searched for beauty in the world around him. The museum is open every day of the year and has free entry.
Shopping
Sheffield has a wide selection of shopping centre to fashion shops and antique stores.
Fargate
It is located in the centre of Sheffield and is a pedestrian shopping area. Here you"ll find mainly high street chains and fashion stores, like New Look, H&M, Starbucks, Topshop and Lush.
Meadowhall
Meadowhall is one of the country"s largest shopping centres and has more than 270 retail outlets, 37 cafes and restaurants, an 11 screen cinema. Stores like H&M, Next, Gap, Hugo Boss and Karen Millen are located in the mall. Remember to check which car park you coach is in, as there are so many different exists that people often come out a mile away from where they are parked.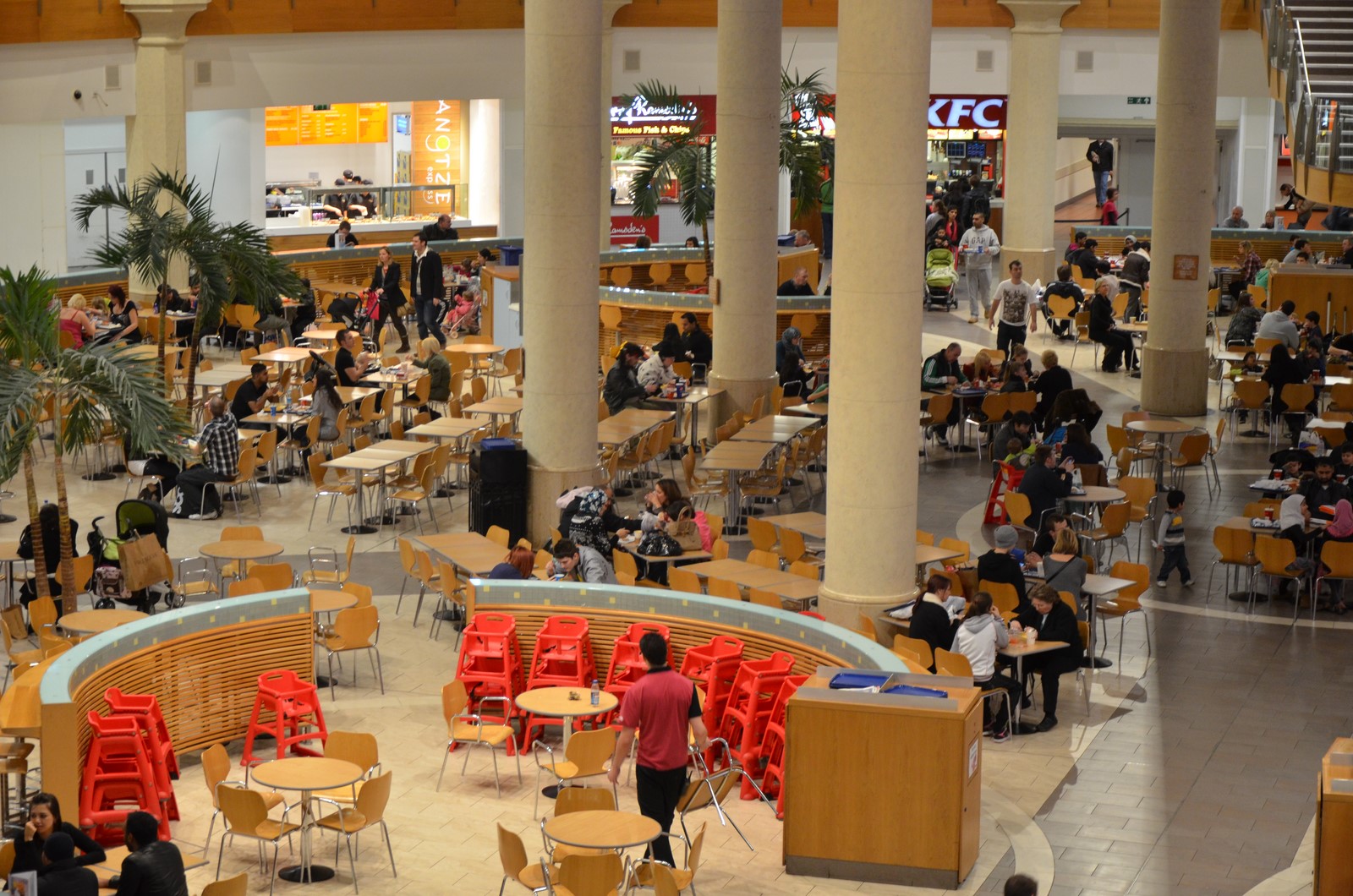 Devonshire Quarter
Devonshire Quarter is located west of the city centre of Sheffield and is the independent and quirky part of the city. Here there are designer shops, fresh fashion boutiques, independent music stores and quaint little bars. You"ll be able to come here for high tea and scones, the traditional English snack that makes people think they"re as posh as the Queen.
Ecclesall Road
It is known locally as the Golden Mile. Restaurants, bars and boutiques are located in this sparkling street which is one of the UK"s most multicultural. Also visit Sheffield"s Antiques Quarter which is a place for real antique lovers. There are six Antique Centres with more than 20 stores selling collectibles, antiques, shabby chic, vintage, retro and many more. And if you don"t know what these different definitions mean then don"t worry, it just means they sell all the second hand junk that has now become fashionable.
Good Food
PJ Taste
It is the perfect place if you want to try some of locally produced food and drinks. This coffee shop is located on the west edge of the centre. The products, including Citrus Hits soft drinks, are made from local fresh natural ingredients. When you"re eating anywhere in Sheffield you"ll find your cutlery is made from stainless steel. This metal was invented in Sheffield and knives and forks all over the world used to be made in Sheffield"s factories.
Silversmiths
Silversmiths is located in the centre of Sheffield and has locally sourced fresh fish, meat, vegetables and seasonal fruits, handmade desserts and Yorkshire Cheeses. One of Yorkshire"s most famous local foods is rhubarb. The local government once went to the EU court and tried to argue that rhubarb can only be called rhubarb if it comes from the rhubarb triangle growing area in Yorkshire (much like champagne must come from the Champagne region). Their argument was immediately dismissed as nonsense.
Coffee shops, Bars and Pubs in Sheffield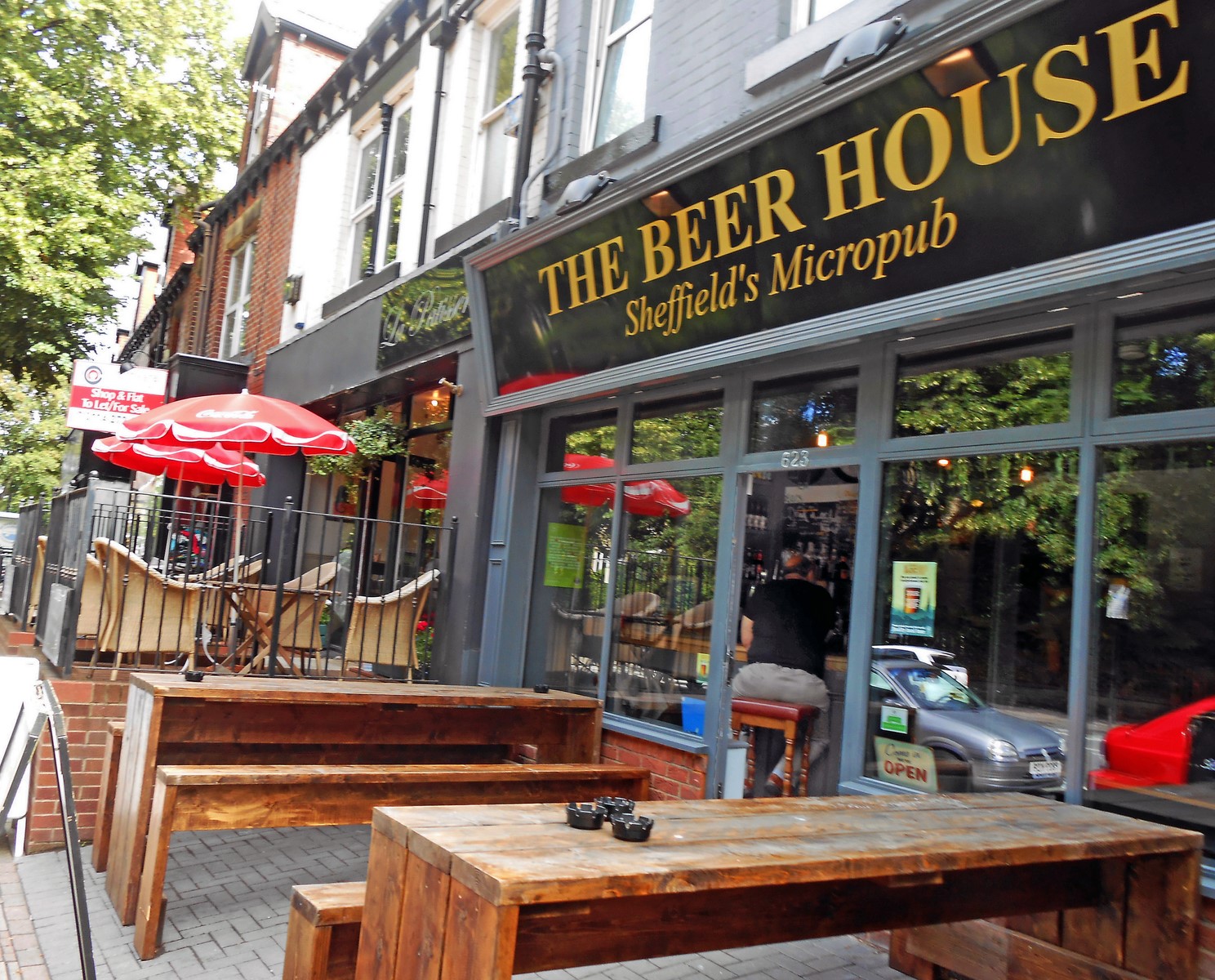 Blue Moon Cafe
This is a coffee shop that specializes in vegetarian dishes and is one of Sheffield"s most popular bars. The coffee shop is located in the centre of the city.
All Bar One
This is a bar in the centre of Sheffield. They have perfectly mixed cocktails, an extensive list of wines and a delicious food menu. The staff are attentive and welcoming and it"s popular with the local hipsters.
Shakespeare
This is one of Sheffield"s finest traditional and oldest pubs. The pub first opened in 1830 and has a selection of wines, rum and ales. You can play free board games downstairs, or listen to the DJs and bands that regularly perform upstairs. Shakespeare is located in the north of the centre.
None