Useful tips for Bath bus groups with 'what to see' and 'what to do' items and  'bus- friendly' or must see tourist sites in Bath. Check our list of attractions before planning your bus tour with a stop or departure in Bath. Let us know if your favourite attraction or 'bus-stop' is not there and you think we should add it to our list of Bath highlights.
City Tours in Bath
You can rent a bus in Bath for tours in the city or in Bath and North East Somerset Country. This is the capital city in the county of bath and North East Somerset, after London Bath is one of the biggest tourist spots in England. In Bath there is plenty to see, do and much to enjoy. Bath has 5,000 monuments and forms an architectural masterpiece. Thanks to the many Roman resorts, Regency Lanes is the city placed on the World Heritage List. In order not to miss anything of this city, there are several tours offered in this historic city, including Bath City Sightseeing. There is a hop on, hop off bus which will show you the whole city. The bus stops at all the highlights of the city. If you would like to see the sight a little bit closer you can always get the next bus. The next bus will come back in 20 minutes. During the trip, the city information is provided through headphones in seven different languages.
What to see during your tour in Bath with a hired minibus
Roman Bath Museum
As the name already suggests, this is a Roman bath. Since the Romans occupied this area, they have built complex luxurious bathhouses around the three natural hot springs of Bath. It was very popular with the Romans, because the water has a constant temperature of 45 degrees. They also believed that the water would have medicinal effects. The 2000 year old resorts are the best preserved ancient Roman spas in the world. It is therefore very busy in the summer. If you decide to visit this unique museum do not forget, while viewing the baths, to also visit the bronze statue of the Roman goddess Minerva water view.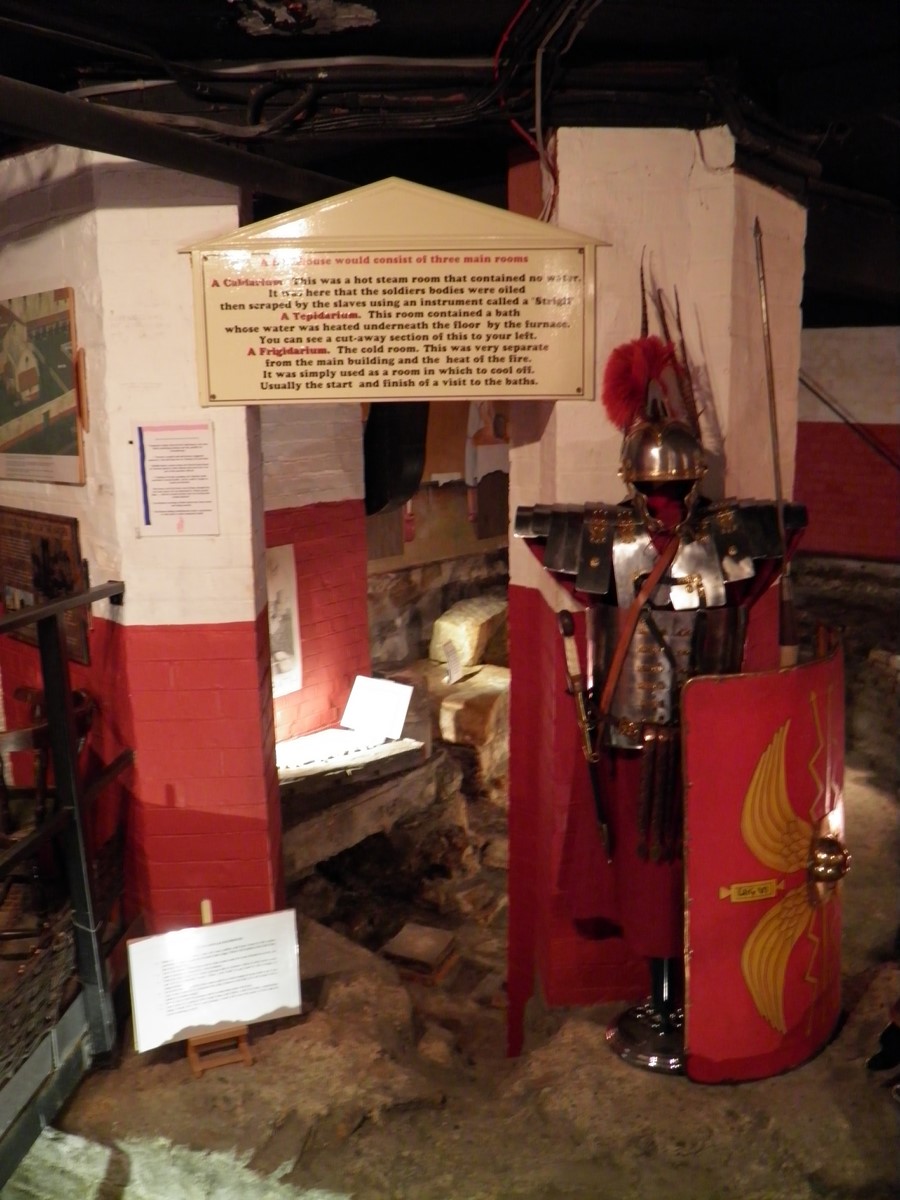 Royal Crescent
This masterpiece is an icon in the architecture of Bath. It was designed by architect John Palmer and is located in the north of Bath. The apparent continuous, winding houses with the double curves make this masterpiece so unique. The houses overlook the Royal Victoria Park and it was built for rich people from the higher social classes. Are you wondering how the inside looks? At No. 1 Royal Crescent you can see how people lived from the 18th century. The house is full of antique furniture and other stuff from this period. The rest of the houses are just inhabited and are very popular, so they are rarely for sale.
The Circus
If you walk from Royal Crescent to Brock Street you will see the circus. This has the same Georgian style as the Royal Crescent. The big difference between the buildings is the shape. The circus has a magnificent ring with thirty houses. The houses were built around 1770 and since that time they are inhabited by several famous people, such as David Livingstone and Clive of India.
Jane Austen Centre
Bath is known for his many different locations in Jane Austen's novels, Persuasion and Northanger Abbey. They both took place mainly in this city. The writer has this place often visited and even lived between 1801 and 1806. The house she lived No. 4 Sidney PI and the places that were special to her and where many stories in her books have played you can visit here.
Bath Abbey
This is the last medieval church that was built in England. The construction of this church began in 1499 to 1616 and is one of the largest Gothic churches in England. The Church of Bath Abbey is a city symbol of Bath, mainly thanks to the bell tower which is 50 meters high. The church adorns the air of Bath. A striking feature of this church is on the west side, because angels are climbing up and down on a stone staircase.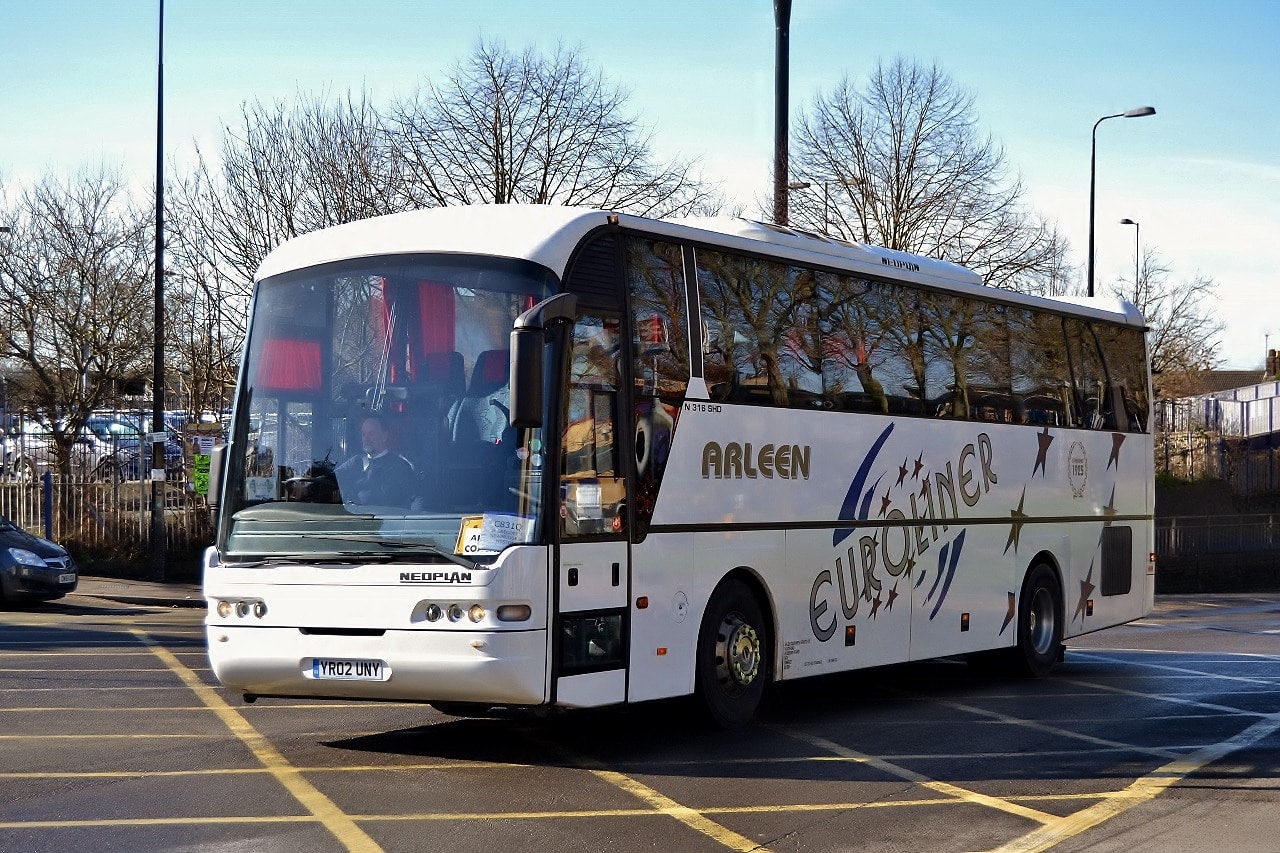 Assembly Room:
These glorious Assembly rooms are built for fashion conscious rich people from 1771. The rooms were used to socialize (gossip), for playing card games and listen to the latest chamber music. The highlight of this building is the map room, tea room and stunning ballroom. Admission is free and it is located in the Bennett Street.
Fashion Museum:
Do you love fashion and you"re wondering what the former fashion trends were? In the basement of the Assembly Room you will find the Fashion Museum. This museum exhibits the different garments that were worn between the 16th century and the late 20th century. Sometimes you will find alarming garments which women had to wear earlier.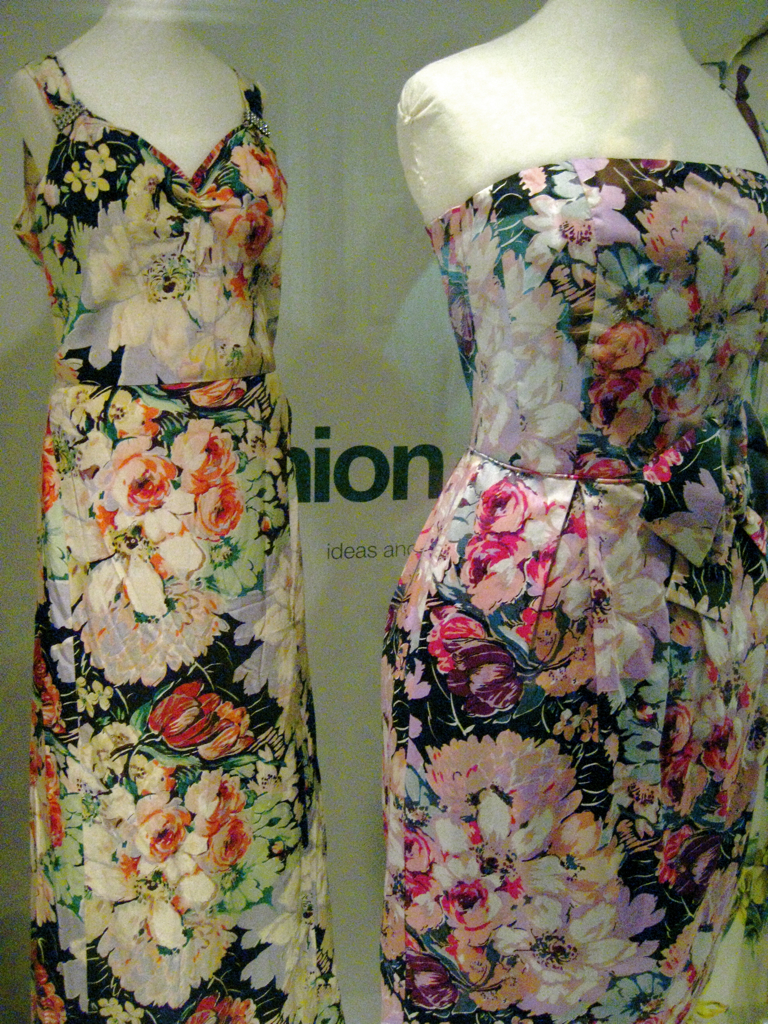 Bath racecourses
Do you feel like a bit of gambling and sit on the edge of your seat? At the historic race courses of Bath there are twenty exciting and unique horse races organized. Highlights of the program are the glorious Ladies Day, Cider Festival race nights and the Real Ale and Jazz Nights Race. All these festivities are supported by live music and spectacular fireworks shows. The track is located on Land Down 1 in Bath.
Komedia
The Komedia was awarded for its best live - comedy, music and film. Every Saturday you can watch the three top stand-up comedians with their hilarious shows. There are also Motorcity evenings, this is a show with a refreshing blend of Soul, funk and Motown, there may be dancing at these evenings. Each week Komedia presents each genre of music from Clare Teal to Roni Size and the best comedians including Ross Noble and Chris Addison. Inspired by the European cabaret theater, Komedia offers the unique opportunity to enjoy a delicious meal. During the shows Venue Magazine called Komedia: "A new dawn for entertainment in Bath". The Komedia is located in Westgate Street 22-23.
Shopping
Shopping in Bath is a memorable experience. There is a varied selection of shops, from the large well-known chain stores to small independent shops and boutiques. The city center is easily walking able thanks to the compact street map of Bath. What you should not miss, if you are a shopaholic is the Milson Street, this street has been chosen as best British-based Fashion Street of 2010.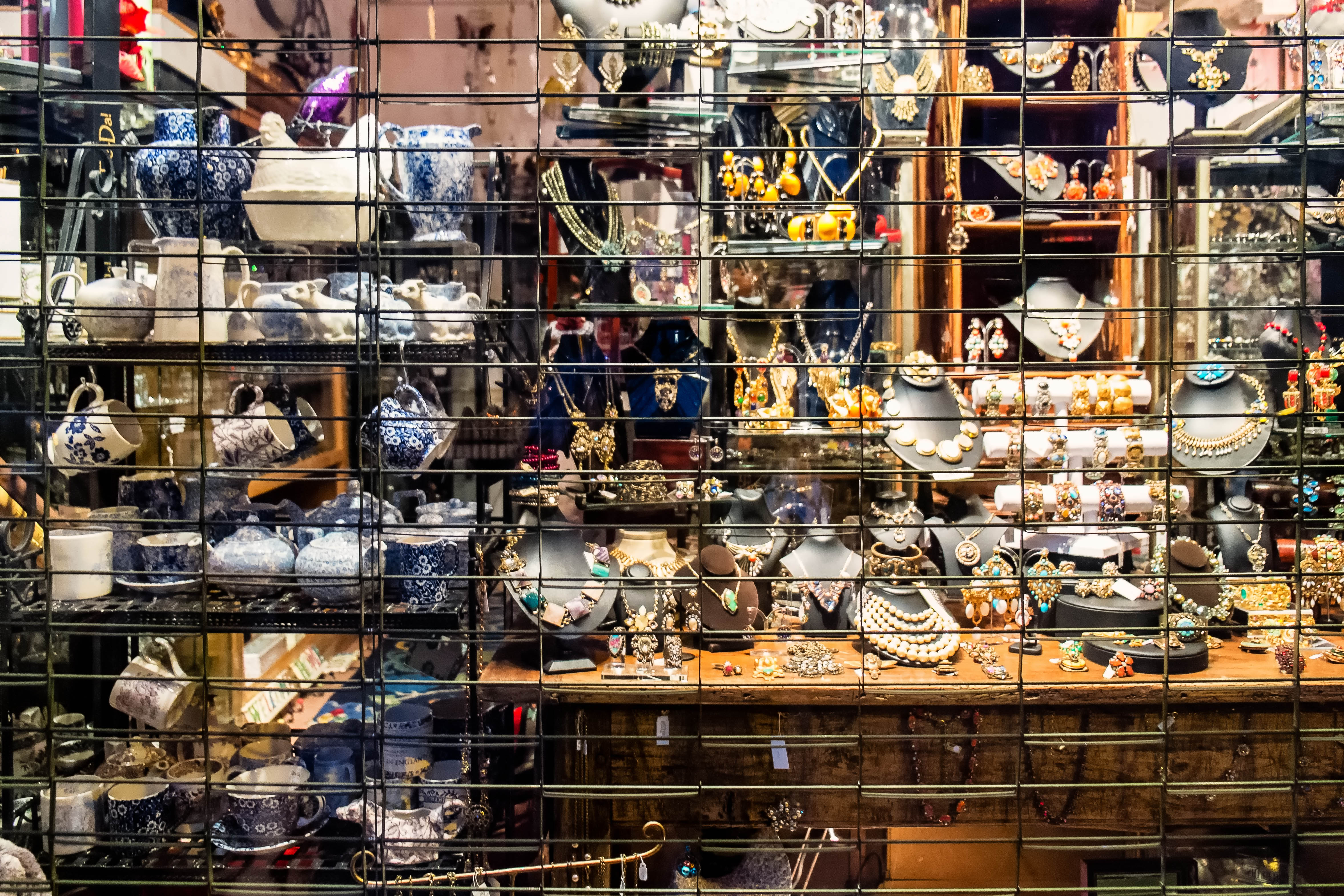 Walking tours through the city
Would you like to visit and explore the city, then you can also choose the many varying walking tours. There is a walking tour that takes you past historic places or tours where you laugh will be trained by the Bizarre Bath Comedy Walk tour. This is a city tour that mixes street theater with live performances. You leave from the Huntsman Inn and the tour ends at North Parade Passage. Or go to places where Jane Austen and her novels have been written. With the Jane Austen"s Bath tour they will put you in the footsteps of Jane Austen and you will pass all her favourite spots including where she lived. With The Mayor"s Guide Tour you pass all the historical highlights of Bath including the Pump rooms where the Roman baths. This two-hour tour is free.
What to see and do in Bath city
Nightlife:
Think you have seen all day Bath? You can still choose to see the other side of Bath, his nightlife. The nightlife of Bath leaves nothing to be desired, there is something for everyone. For example you can choose a culinary evening with all the many restaurants or pubs. For a quick simple meal they recommend Parisian Cafe. It has an authentic French orientated menu and you can enjoy sitting on their lovely garden terrace. Or do you feel like watching a real English blockbuster, and then you should go to The Little Theatre. This is the only independent cinema in Bath and runs the famous Hollywood movies and also the lesser known British films. English humour is something you love spending or you do not like it at all. At Komedia they do everything to make you laugh. This unique theater offers different shows from stand up comedians, and you can order several meals while watching a show. Do you want to enjoy a night of dancing then Bath is the right place. They have a large offer and variation of clubs. Some clubs have live bands and in other clubs the DJs provide the music. At the Club OPA you can party until the morning, this is a club with a modern look and very popular.
Business Travel and Tourism
The region of Bath and North East Somerset is to keep the ideal place for conferences and meetings. Everything is can be arranged in one of many conference centers of the city Bath and surrounding area. The conference buildings can be easily found on www.Yell.com, on this page you can easily and quickly search by location and size of the rooms. In a blink of an eye you can see which facilities they have and what their advantages are. If you are looking for a unique conference room with a wow factor, then you"re in Bath in the right place. For example by The Bath racecourses you can rent a private space during the day and watch the horse race with your company in the evening. Or would you prefer peace and space than you are at the Folly Farm Centre at the right place. This place where you company gets extra inspiration due to the beautiful big garden. If you want everything under one roof top then is hotel The Royal Crescent highly recommended. This hotel has all the facilities you may expect for a professional conference.
About Bath and North East Somerset
The county of Bath and North East Somerset is located in the South West of England and Bath is the capital of the county. The county of Bath and North East Somerset was relatively recent founded in 1996, after the abolition of the county of Avon. Bath and North East Somerset is now part of the ceremonial county of Somerset. Bath and North East Somerset is located about 160 kilometres from central London, and just 16 kilometres from Bristol. Bath and North East Somerset is commonly referred to as BANES or B and NES.
There is so much to discover in Bath and North East Somerset in the field of historical, natural beauty and culture. The region is only recent founded in 1996, but the territory is inhabited by thousands of years, lived and built. This has left its mark in the geography of this area. Discover the rich history of this area and its heritage including the Romans, the Saxons and the Georgen. This region is therefore full of historic treasures like mythical buildings from Roman times; these beautiful buildings can be found in Bath. In the neighbouring cities like Radstock you find the best preserved coal mining towns and many of them have been awarded as a conservation area. In addition to this many other charming and attractive villages in the region of Bath and North East Somerset are present. This area exist around two thirds rolling wooded hills and winding river valleys. This area is therefore known for its natural beauty and beautiful scenery. As this country has lots economical and touristic activity ground transportation service companies in Bath and North East Somerset are widely available.
Golf Travel and Tourism
Play golf is in England unknown popular. You find therefore in each region several extensive courses, including in the area of Bath and North East Somerset. There are in this area ten different courses namely: Woodspring Golf & Country Club, Knowle Golf Club, Farrington Golf Course, Saltford Golf Club, Lansdown Golf Course, Stockwood Vale Golf Club, Long Ashton Golf Club, The Park, and Best Western Centurion Hotel Fosseway Golf Club. Each golf club offers 18 holes and each course are one of a kind.
Travel and Tourism in Bath and North East Somerset
Bath and North East Somerset is divided in 8 districts: Bath, Bathampton, Peasedown, Keynsham, Midsomer Norton, Paulton, Radstock and Saltford. In this area live 170.000 people, more than half of this people live in the capital Bath. Every district has a unique offer for tourist attractions and local picturesque villages. In this area there are lots of historical, cultural and nature activities. There are a lot of walking trails for walking or bicycle. Thanks to the rich history, Bath and North East Somerset owns many valuable treasures, you can visit this in one of the many museums. If you feel like shopping or if you enjoy a nice dinner there are also many possibilities, for example try Broad Street in Bath. There you will find a wide range of clothing brands and plenty of local pubs.
Bath
This is the largest city in the region, after London is Bath one of the biggest tourist spots in the United Kingdom. Every year there are over 3,8 million visitors in Bath. That is mainly because there are lots of museums, theatres and other cultural and other sports activities. Most of the buildings in Bath come from Roman times, this beauty of elegance and beautiful architecture gives this city their charms. Bath is mainly nown for their stylish and ages old wellsprings, a few of those are registered on World Heritage List like the Thermal Bath Spa in the centre of the city.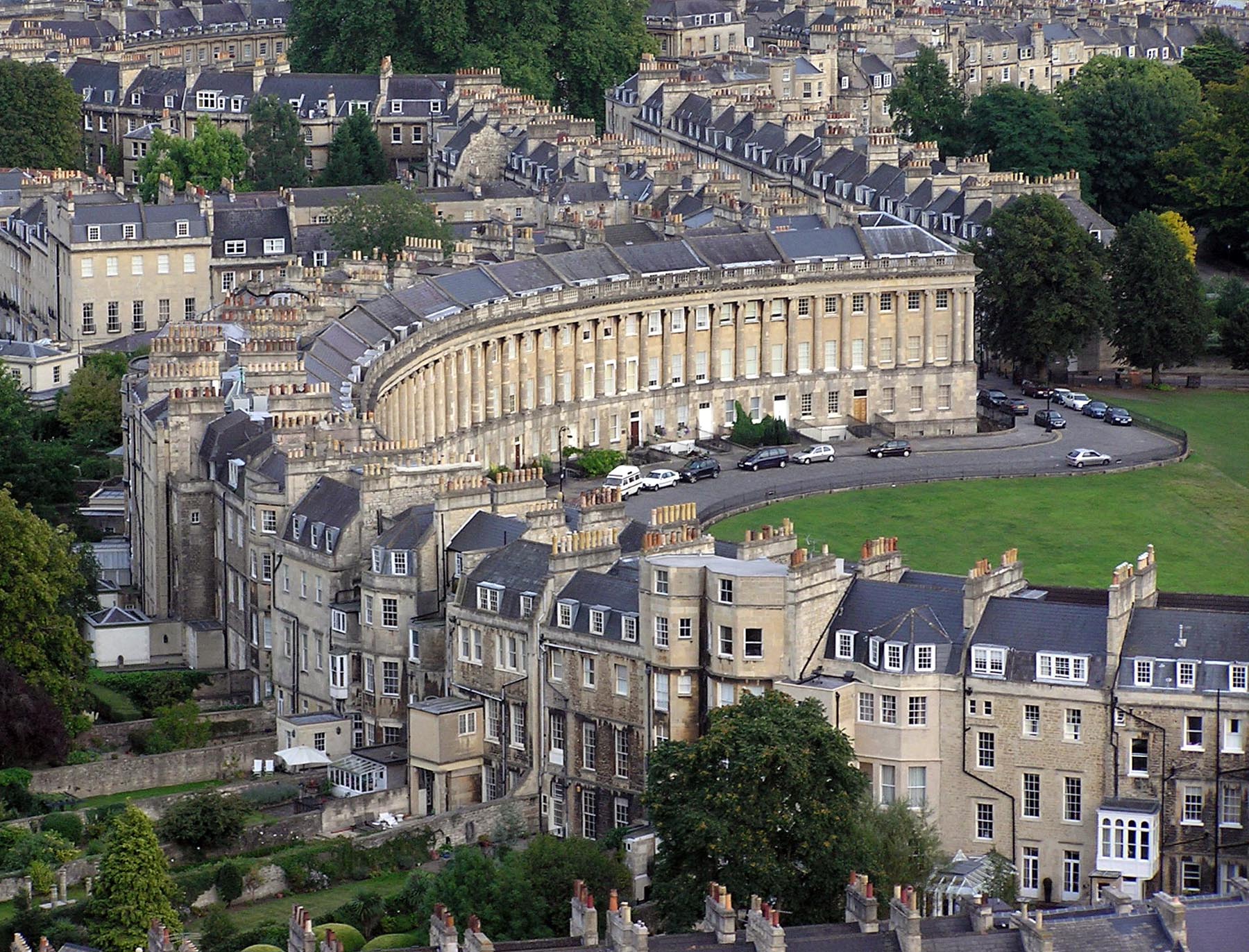 Your tour with private transport in a rented bus with driver around Bath should not miss the Lansdown Crescent designed by architect John Palmer. This masterpiece is located north of Bath and it is a continuous, winding double curve of houses. Furthermore you can visit many different exhibitions, concerts and performances in this vibrant city. The highlight of the festivities is the International Festival in Bath. This festival contains multiple different types of music from more than 30 countries and it starts in May.
Midsomer Norton
Through the centre of this sizzling city runs the Somer River. The waterfront of the river provides a relaxing setting for shopping and various pubs where you can enjoy local and international cuisines. Midsomer Norton has an extensive calendar of events such as the annually Mardi Gras Carnival en the monthly cosy Farmer"s Market
Radstock
In this mountain village you will find the best preserved coal mines of England. Many of these mines are therefore protected. The Radstock Museum provides therefore a good introduction for understanding the former coal mines business. The museum has several exhibition of fossils that where found during working.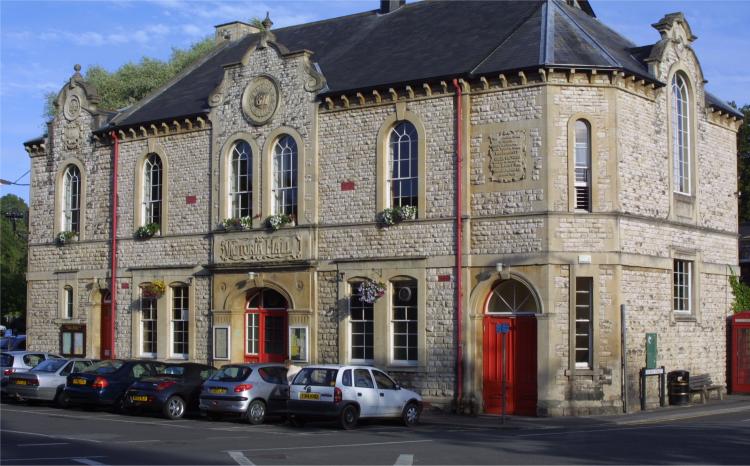 General view of the Victoria Hall in Radstock
Credit Photo: radstock4u
Chew Valley
In the west of Bath and North East Somerset you will find the lakes of Chew Valley. Discover this oasis of peace between the bustling cities of Bristol and Bath. This area is surrounded by pristine meadows and forests, and it is an area of natural beauty. It is not only a refuse place people but also for different kinds of wild animals. Around the lake there are several opportunities to drink and eat.
None
More about Bath
Would you like to organize a bus tour to see all these beautiful highlights? Request quotes and compare the different bus and coach hire companies:
Bus tours in Bath
Coach hire in Bath