Useful tips for Valladolid bus groups with 'what to see' and 'what to do' items and  'bus- friendly' or must see tourist sites in Valladolid. Check our list of attractions before planning your bus tour with a stop or departure in Valladolid. Let us know if your favourite attraction or 'bus-stop' is not there and you think we should add it to our list of Valladolid highlights.
Tourism by the province of Valladolid in bus hired with chauffeur
To get to know more about this province, we recommend that your tour with bus or minibus rented with driver around Valladolid starts at La Ruta del Caballero that is south of the capital where a guided group tour can get to know Bodegas de Boecillo, the architecture of Mojados and Olmedo as well as the medieval culture of Iscar and Portillo.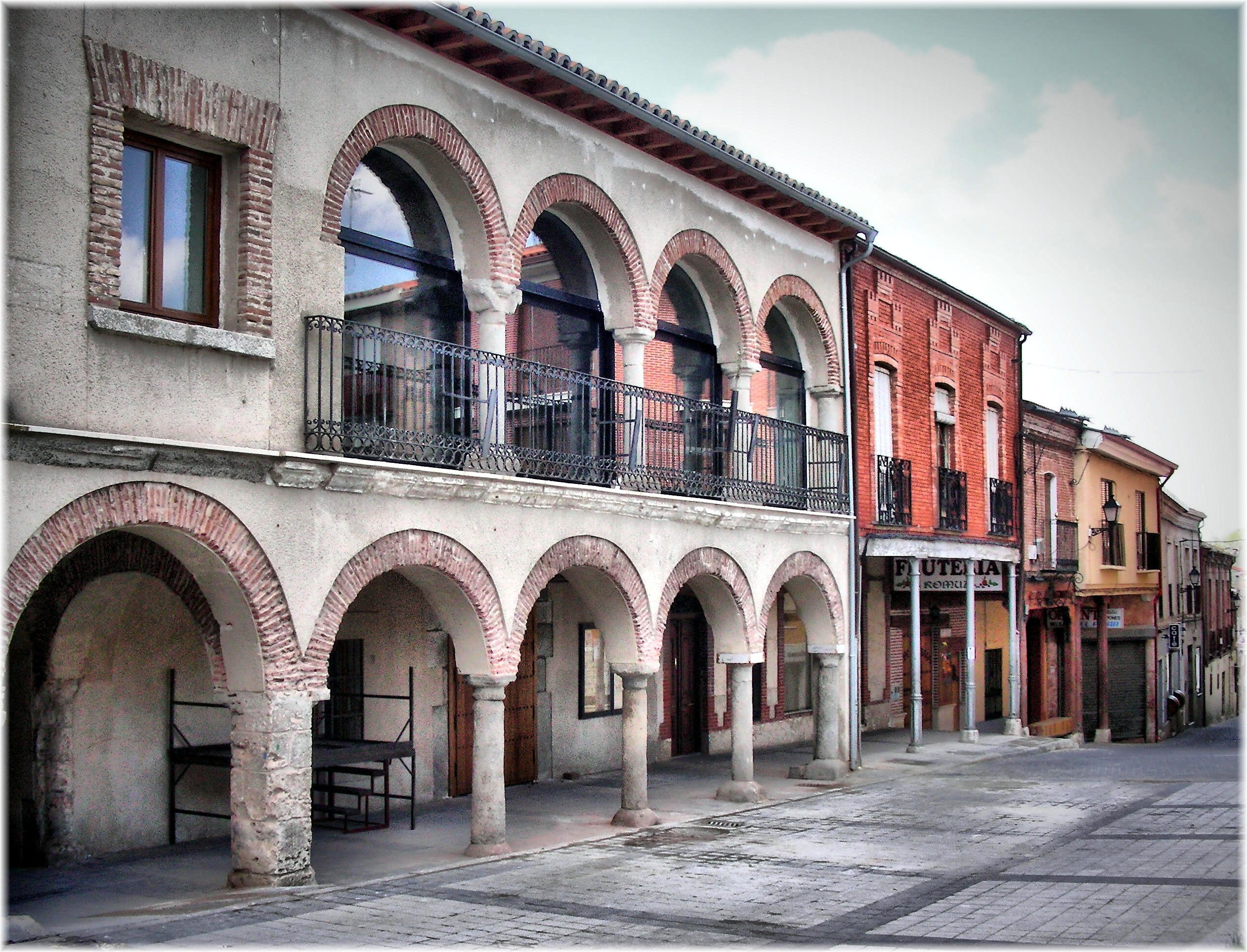 Simancas
With its historic villas is another tour that is worth of doing. There you will see Archivo General del Reino, Tordesillas an important city with regard to art and Medina de Campo which is known for its castle and where markets and fairs happen under the name of Alma de Castilla.
Tierra de Campos is a place where you can see medieval villas such as Medina de Rioseco, Villalón de los Campos known for their beautiful architecture or Castromonte famous for its medicinal waters.
At trip that should not be missed is one to El Valle de los 6 Sentidos which is a huge children's park with more than 60 different games for all to enjoy .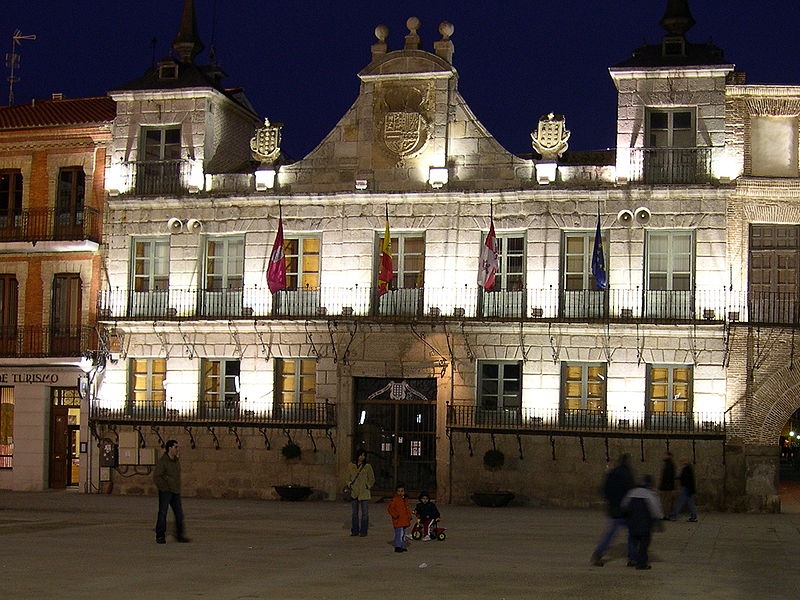 To come into contact with nature, take long walks, hikes or cycle, you need to visit Valle del Esgueva which is a place with a lot of villages and is a natural and cultural heritage site where you can explore each corner.
Golf Travel and Tourism
This province is an ideal place to organize a golf trip. Some of the clubs are Golf Club Entrepinos de Simancas with 18 holes; Club de Golf Bocigas in Bocigas also with 18 holes or Club de Campo la Galera in Valladolid with 9 holes.
Travel and business tourism in minibus with driver
If you are wanting to organize seminars, trade shows, or events in this province, we suggest contacting Oficina de Congresos de Valladolid on Acerca de Recoletos de Valladolid.
Wine Tours in Valladolid Province
The province is known all over the world for its famous wines and this is shown through its 5 dominations of origin. There are several wine tours and they are perhaps the best activity that you can do in this province. Some of the bodegas that you should visit to taste wine and breath the fresh air of the vineyards are Viñedos y Bodegas Ribón located in Quintanilla de Onésimo where they make the brand of wines Tinto Ribón given a prize in 2010; Bodegas Vega Sicilia in Vega Sicilia with its wines Tinto Valbuena and Bodegas Peñafiel located in Peñafiel with its brand of wines Miros, and where you can visit its castle and Wine Museum.
Restaurants
Before traveling home, we suggest visiting restaurants and trying the excellent regional cuisine. Some of the restaurants are La Posada Real del Pinar in Medina del Campo, with different dining rooms, a chimney, pool table and park with beautiful decor and offering traditional cuisine; Restaurant La Botica in Matapozuelos located in an old farm house and offering local cuisine made with ingredients from the area. Finally we have Restaurant Fierabrás in Valladolid which is well known for its tapas and snacks.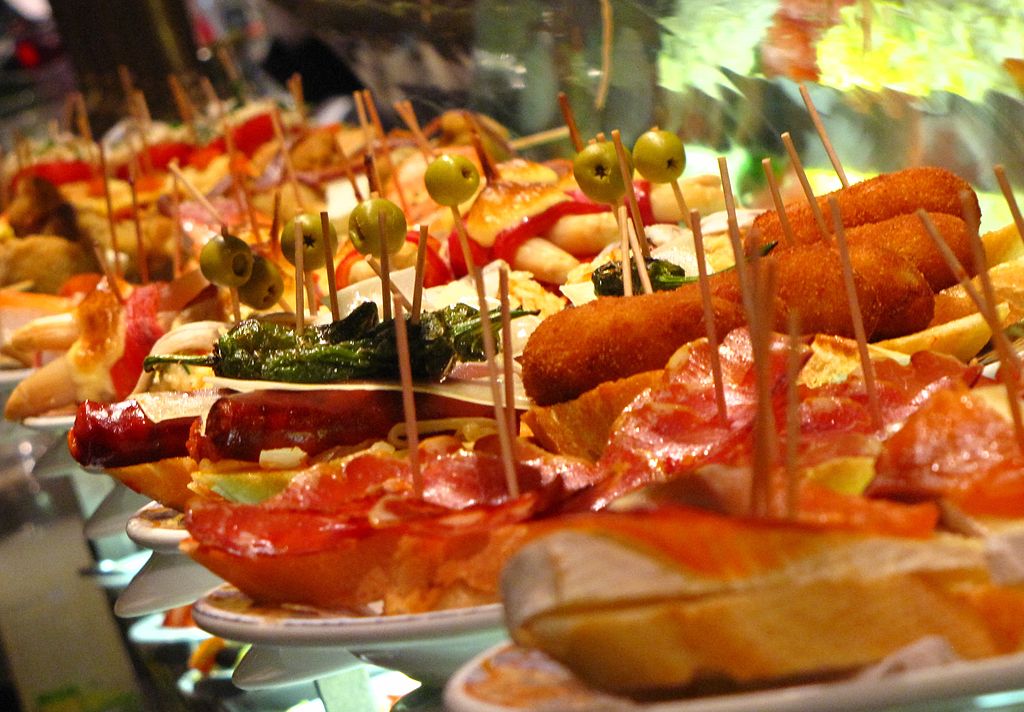 Strolling around the city of Valladolid in bus rental with chauffeur
You can rent a bus with chauffeur for you group in the city or in Valladolid Province. Due to the great variety of guided tours of Valladolid, we've selected some of the most interesting, such as The Monastery of Our Lady of Prado (el Monasterio Nuestra Señora de Prado), The Courts of Castile and Leon (las Cortes de Castilla y León), and The Miguel Delibes Cultural Center (el Centro Cultural Miguel Delibes).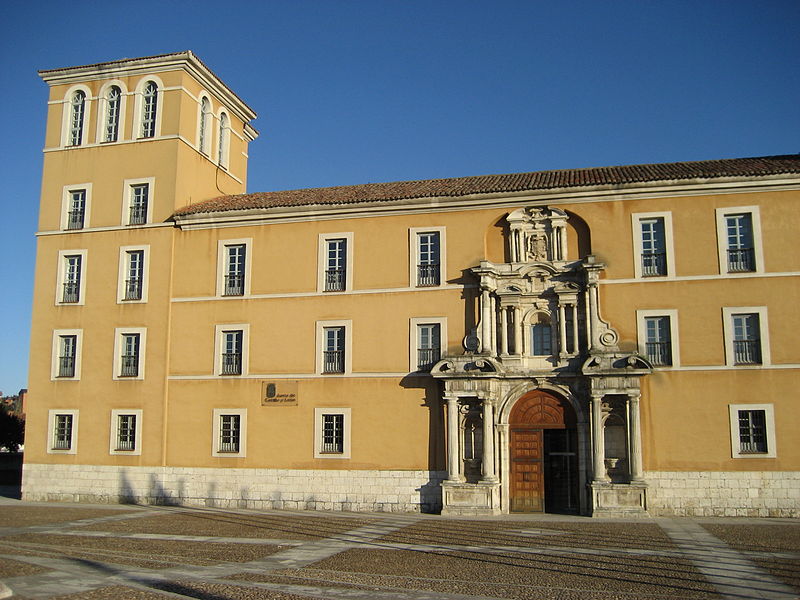 Bicycle tours and rentals
Valladolid en Bici (Valladolid by Bike) is a system of lending free bikes that the city government of Valladolid and the Regional Energy Agency of Castile-Leon provide for city residents. There's also the Get On and Pedal (Monta y Pedelea) project, the first service for renting bicycles to tourist instituted by the city council. On the other hand, there are various bike rental companies, such as Bicibasic, Monver Sport, Comercial JAG, and Bicicletas Platero C.B., which are geared towards tourists and also offer guided bike tours.
Valladolid highlighted in minibus hired with driver
A fun trip for kids
The city offers unique tourist attractions, but when you have children with you it's difficult to find the right tour, so we recommend a trip to la Plaza Mayor (The Main Plaza), one of the biggest plazas in Spain, which is next to the city hall and offers weekly events such as concerts, fairs, competitions, or Ferrari exhibitions. Together with your children, enjoy el Campo Grande (The Big Field), the biggest park in Valladolid, with its trees, flowers, animals, waterfall, games, and even a pond where you can go on a boat ride, or visit the many museums (museos) in the vicinity.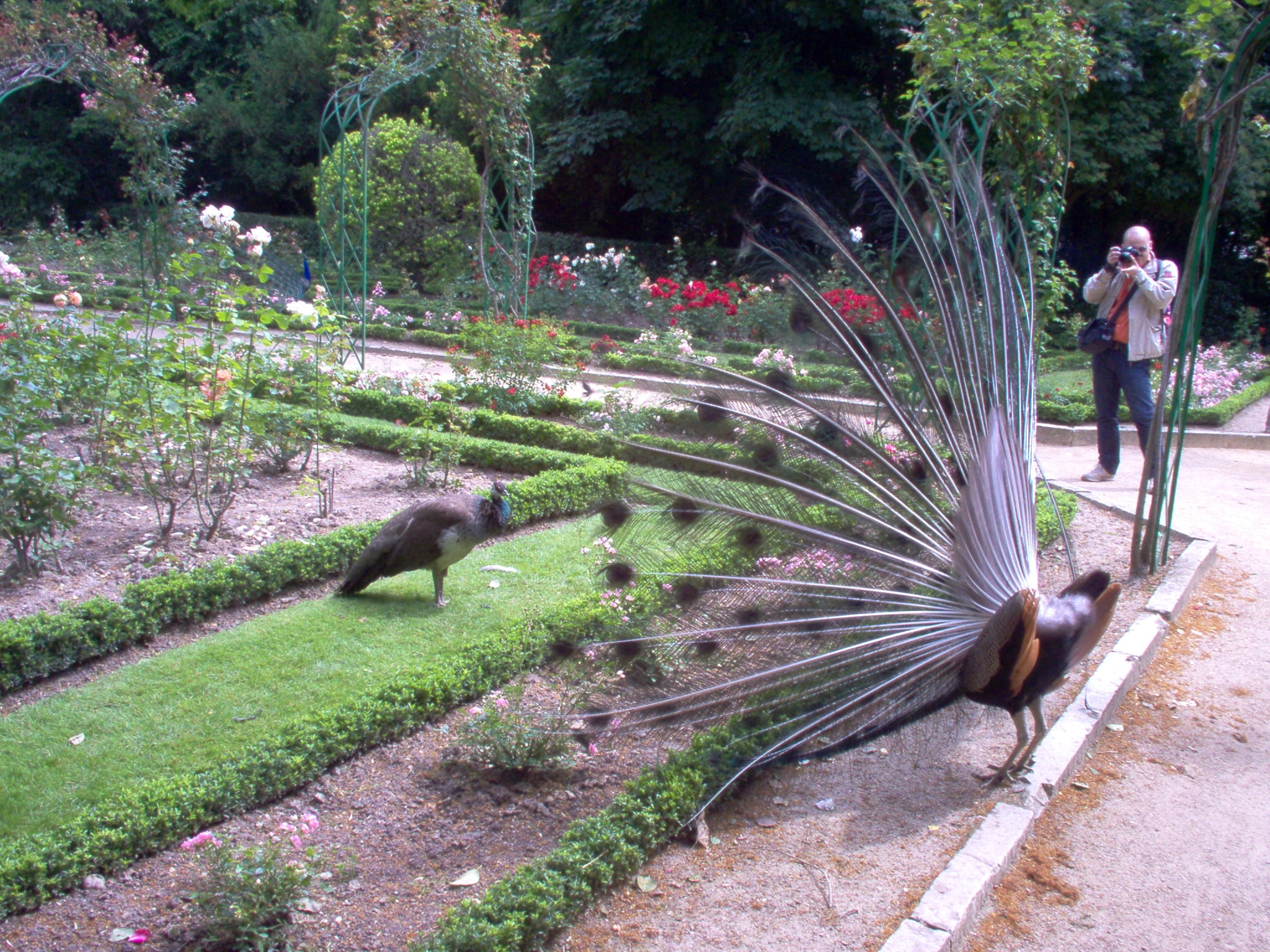 The Church of Saint Mary of La Antigua (Iglesia de Santa María de La Antigua)
This church stands out due to its beauty and elegance; it is a symbol of the city.
We also recommend taking a walk through the city"s historic district, which has been declared a Historic Area and features a number of renaissance palaces. The most important streets in the historic district are Mambrilla, Francos, Platerías (Silversmiths), Plaza Ochavo, and el Canal de Castilla. This area is full of palaces, museums, convents, and churches.
The best vistas of the city of Valladolid are from San Benito"s Church (la Iglesia de San Benito), which is next to San Benito"s Monastery; it"s the oldest one in the city. Valladolid Cathedral, which was built in the 16th century, is famous for the fact that it was never completed: it"s known as "The Unfinished."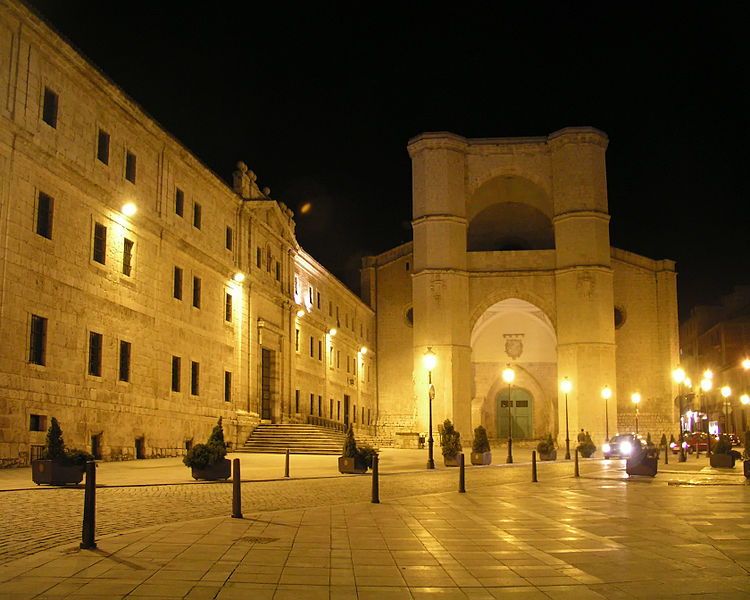 You can take a microbus rented with driver downtown to Ribera de Castilla Park, which is in the northern part of the city in the Rondilla District on the banks of the Pisuerga River. Ribera de Castilla is a huge park with natural vegetation along the riverbank, making it a great place to relax, have a picnic, and enjoy an afternoon of fresh air and sunshine.
What to see during your tourism in Valladolid with a rented minibus with driver
Don't miss these stops and attractions while touring or traveling in Valladolid:
Parque Campo Grande
A big park located downtown on Paseo de Zorrilla Street; it's home to several aviaries that were built around 1930 with different species of birds, such as pheasants, peacocks, doves, Japanese roosters, and others. A great place for grown-ups or little ones to take a walk. You can also sit down on a bench and enjoy the fresh air and sunshine.
Bolera Valladolid
The best place to go bowling or organize a competition amongst friends. This is a very large facility dedicated exclusively to bowling; it's pretty new and the facilities are very modern. It has several lanes and up to eight people can play per lane. They also have a café so you can take it easy and have a drink while you play. There's always lively music playing, too. This bowling alley is located on Salamanca Avenue downtown.
Centro Comercial Vallsur
Located downtown on Paseo de Zorrilla Street. This is the most important shopping centre in the city. A great place to go shopping, watch a movie, and sit down to eat a few tapas (traditional Spanish appetizers/snacks) or some traditional Italian food at one of the restaurants such as Restaurante Gino's Vall Sur. The little ones can have fun in an area designed especially for them with a great variety of children's games. There's lots to do here.
Bar Silk
Located on San Lorenzo Street, this is the stylish place to be. It's open every day, but every Thursday they have "after-work" surprises provided by the biggest restaurants in town accompanied by live performances and many other surprises. Their drinks are very well prepared, and they've got the best music and atmosphere in the city. Don't leave Valladolid without spending at least one night here.
None