Compare and hire a coach, mini-bus and bus in Valladolid with ease! Receive competing bus rental with driver quotes from different mini bus and coach hire companies. Compare quotes on rental costs, client ratings and reviews, number of seats in the bus, space for luggage, facilities and age of the vehicle. Ask our customer service for help when organizing your bus trip or tour. RentAutobus helps you to compare multiple chauffeur driven bus rental and motorcoach companies in Valladolid, where you can hire group transport ranging from chauffeured mini-buses to full-sized coaches. We are here to help you to find the best possible deal in coach hire for your trip.
Everything about Valladolid, options for tourism and ground-based, chauffeured and private transportation in Valladolid. For tourism operators, travel agencies, independent travelers or group travel agencies.
Price ranges for Valladolid bus and driver rentals
Check these Valladolid bus hire rates in relation to bus size
The city of Valladolid is part of the autonomous region of Castile-Leon. It's also the seat of the courts and government councils of this community. Among the cultural events celebrated in the city, one of the most notable is Valladolid's Easter Week (Semana Santa) and Valladolid's International Cinema Week (la Semana Internacional de Cine de Valladolid).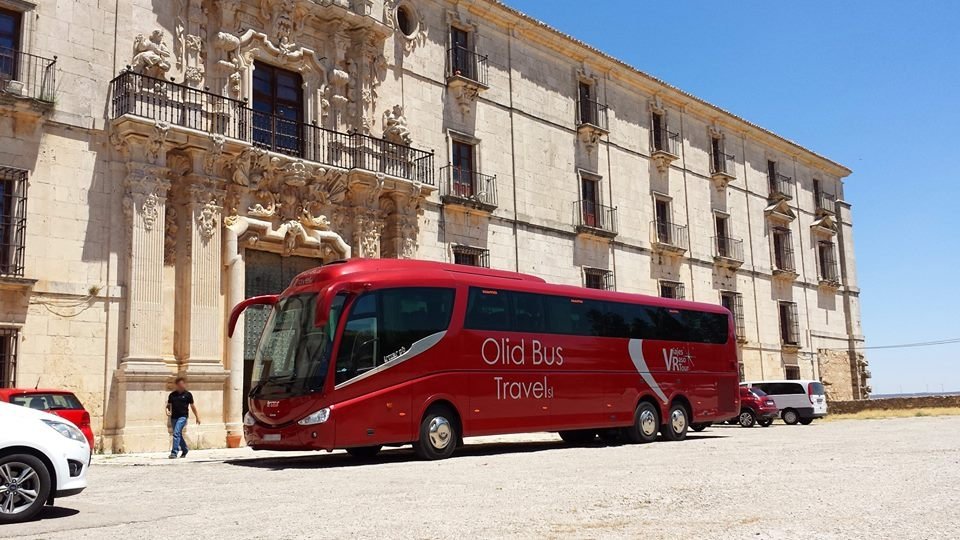 With 48 passengers the tourist bus owned by - Olid Bus Travel - on a trip to the Uclés monastery in Cuenca
Valladolid – compare bus and coach hires with driver
The airport is located 10 kilometers (6 miles) from the city of Valladolid via highway N-601.You can reserve or request transportation in the city of Valladolid, where you can choose from multiple specialized companies, and you can request a size or specific type of bus, on our bus rental quote form. We suggest to request a quote from Autocares Santibus, Autocares B. Valbuena, Autocares Mafer, and other transportation companies simply by completing the necessary information on the trip quote form.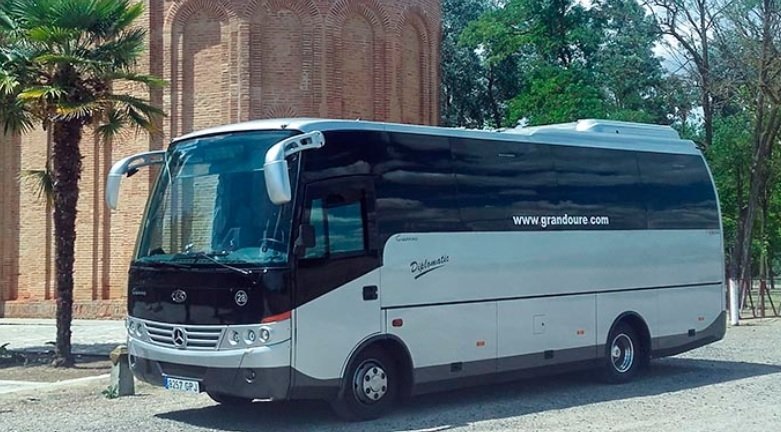 Luxury midi-bus version Diplomatic Beulas Gianino Mercedes Benz 30-seater from Autocares y Microbuses Grandoure
Photo credit: Autocares y Microbuses Grandoure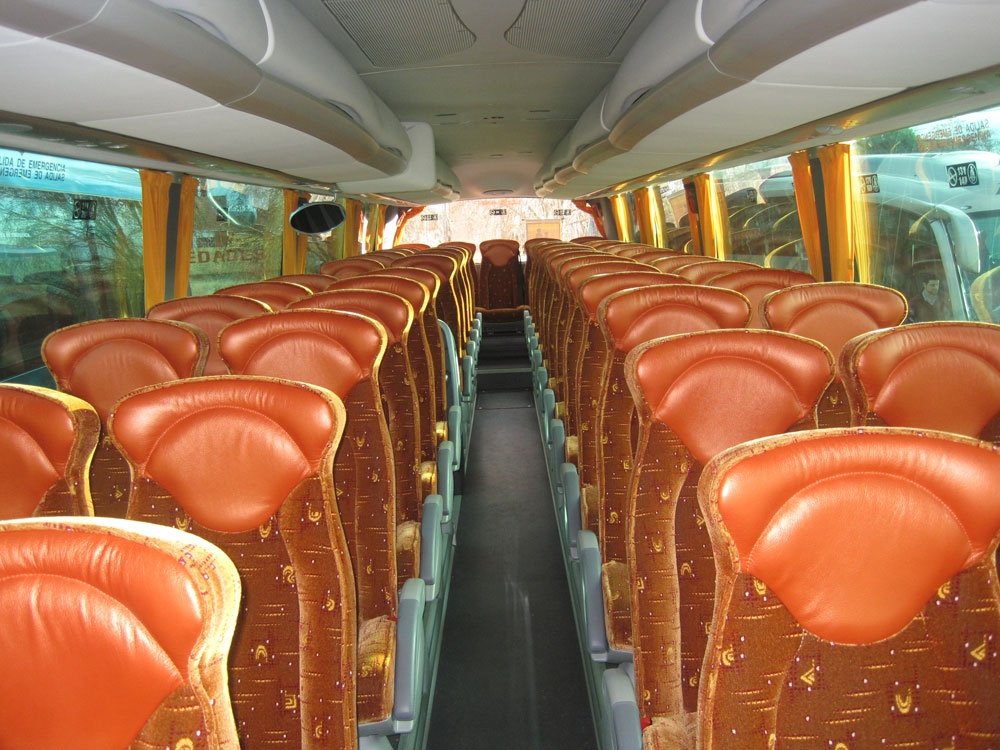 In orange color the elegant interior from bus and mini bus with chauffeur rental company "Autocares Mafer" Scania Beulas Aura with 55 seats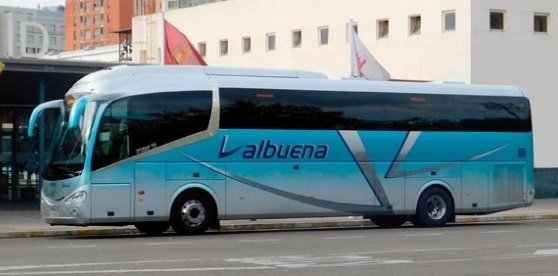 Parked in the street the bus with 60 seats Volvo Irizar PB from Autocares B. Valbuena
Photo credit: Autocares B. Valbuena
Options for tourist transport in Valladolid
Do you want to go sightseeing in and around Valladolid? Do you want to visit other cities in the region of Valladolid Province? Get ideas for tours and city trips in the region Valladolid Province here.