Useful tips for Tarragona bus groups with 'what to see' and 'what to do' items and  'bus- friendly' or must see tourist sites in Tarragona. Check our list of attractions before planning your bus tour with a stop or departure in Tarragona. Let us know if your favourite attraction or 'bus-stop' is not there and you think we should add it to our list of Tarragona highlights.
Travel with group by Tarragona in coach or bus rented with driver
You can plan a guided tour in minibus to the town of Moleta del Remei that was declared an artistic and historic landmark in the municipality of Les Cases d'Alcanar. There you can take a tour to get to know the culture and do water sports.
The interior of the province offers the possibility of a group tourism to the buildings that are part of Plaza de Prim and Casa Navàs de Reus that was declared an artistic and historical landmark because of its architecture. Tortosa is another site that should be visited. Also do not forget to travel to Castillo de Zuda a national monument.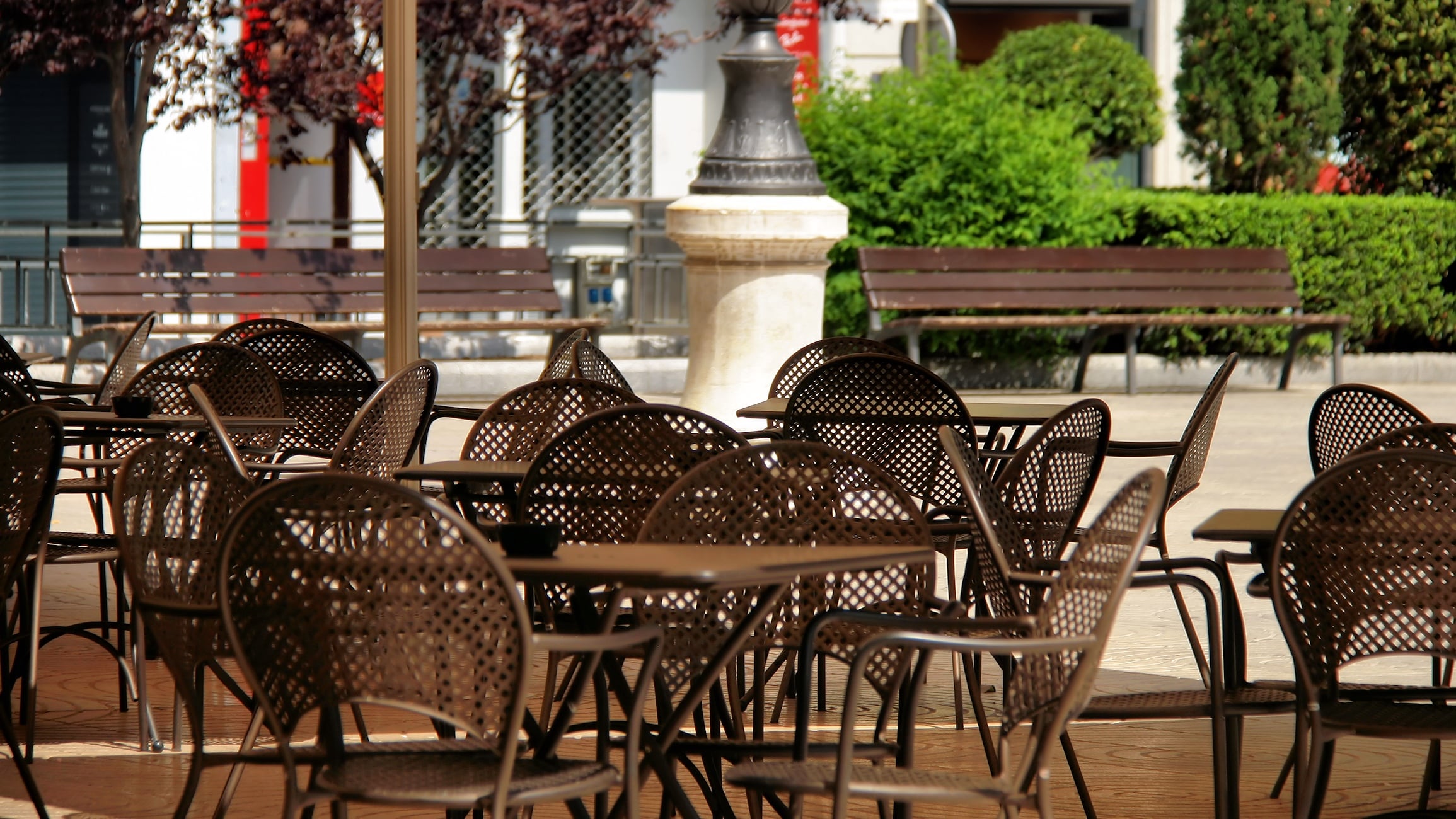 We also recommend a tour on Ruta de los Monasterios del Císter and taking your group to travel to know Monasterios de Santes Creus and Monasterio de Poblet both declared national heritages sites by UNESCO.
Travel to Port Aventura
There you will find theme parks that are the favorite of tour operators, travel agencies, schools and bus companies. It is the perfect outing for families with children.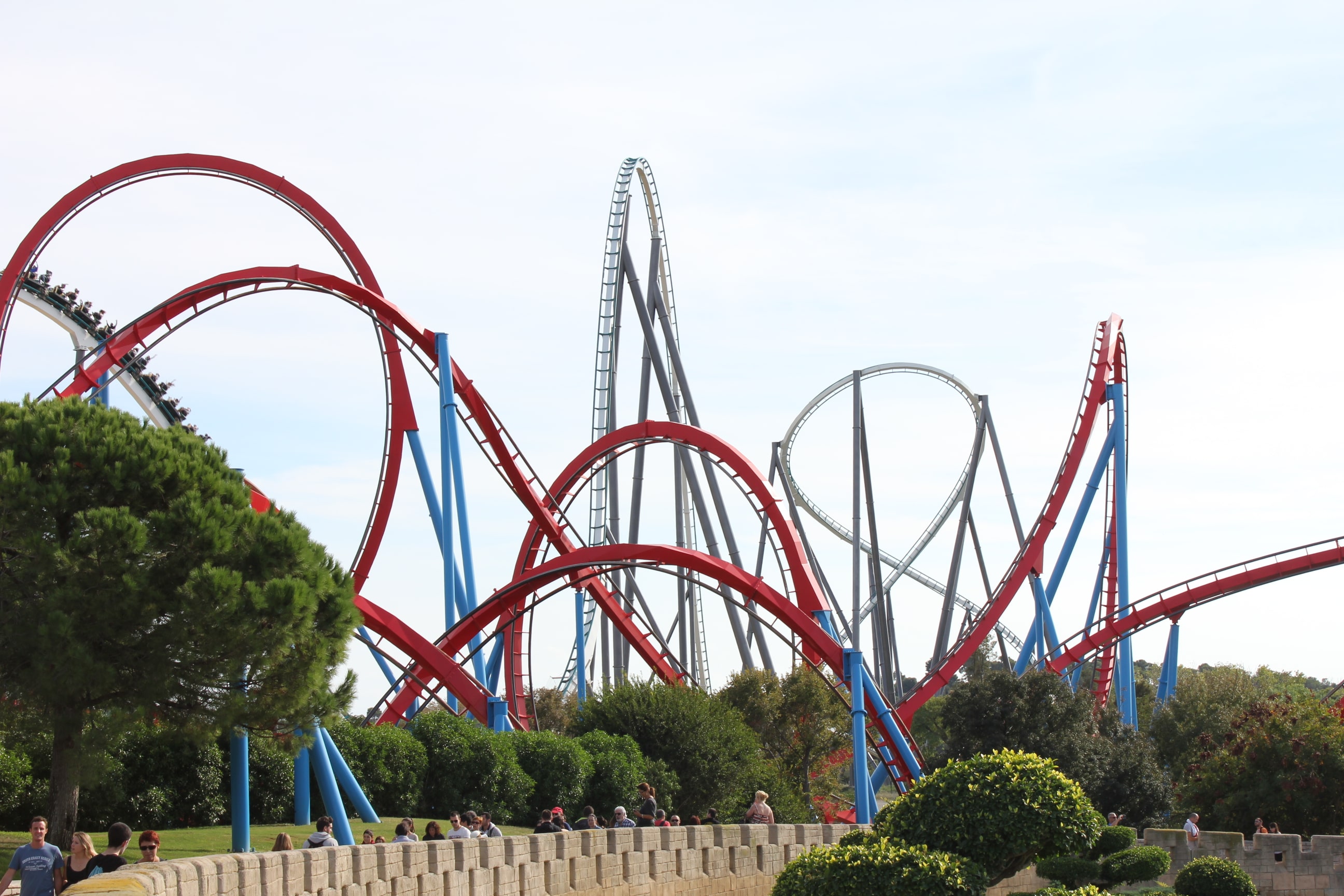 Golf Travel and Tourism
Those who choose to practice this sport can do it in Club de Golf Bonmont Terres Noves in Mont Roig del Campo with 18 holes, Club de Golf Reus Aigüesverds, in Reus with an 18 hole course as well and a sauna, jacuzzi and tennis or Club de Golf La Graiera in Calafell with an 18 hole course, bar and cafeteria.
Travel and business tourism in microbus hire
To have an event, trade show, or to organize a congress, we recommend contacting Tarragona Convention Bureau (TCB) on Calle Major, 39 in the city of Tarragona.
Wine tours in Tarragona
This is a province that is very important in the production of wines. We suggest taking a wine tour to taste wines of different wineries. Some of them are Bodega Celler Rovira in Tarragona that also sells olives; Bodega La Boella in Reus with its wines Mas La Boella or Bodega de Mueller also in Reus that has the brands Solimar and Mueller.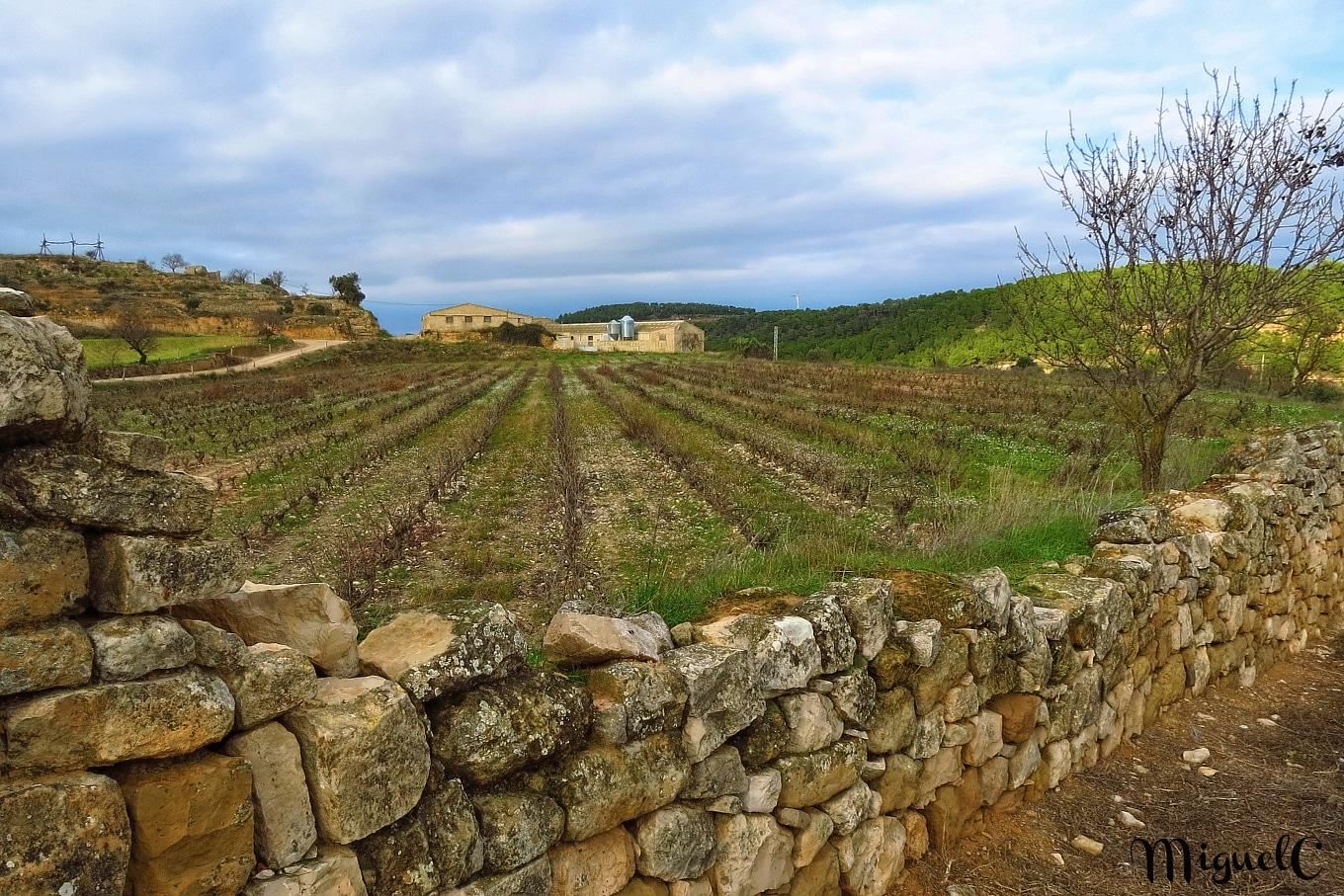 Restaurants
In the area of gastronomy, what stands out in this province are its activities that also include wine tasting and the different gastronomic festivals that are celebrated in the province. In them you can delight in dishes such as la calcotada and el xató. Do not leave the province without going to restaurants such as Restaurant Les Moles in Ulldecona a place that is warm and friendly and serves traditional cuisine. We have also eaten well at Restaurant Racó de Mar in Port Aventura de Salou and we like the atmosphere there in an old fishing house where they serve Mediterranean cuisine. Those who like modern cuisine can enjoy themselves at Restaurant Bruixes de Burriac in Altafulla, in a new and beautiful building that serves creative cuisine.
Enjoy the beaches of Tarragona in minibus rented with chauffeur
Your trip with bus or minibus rented with driver around Tarragona on the Gold Coast invites to tour its coasts, quiet waters and golden beaches. It is ideal for young children. Some of the beaches that are good for a tour with a rented bus are Playa Aiguassera in Sant Carles de la Ràpita that is a small beach with a sea coastal path. Then there is Playa coma Ruga in Vendrell with an elevated path that takes you to el Club Nautico de Coma-Ruga and Playa dels Capellans in Cala Romana which is a small beach that is low keyed, far from the city and without a lot of people.
We suggest a tour in microbus to Calafell with its beach Playa Segur that is considered a great beach in the municipality; Torredembarra 8 miles (13 km) from the city of Tarragona by highway E-15, and with its beachPlaya Torredembarra which is a nudist beach that is part of Plan de Espacios de Interés Natural or Altafulla that combines historic buildings with tours on the shores of the Mediterranean Sea.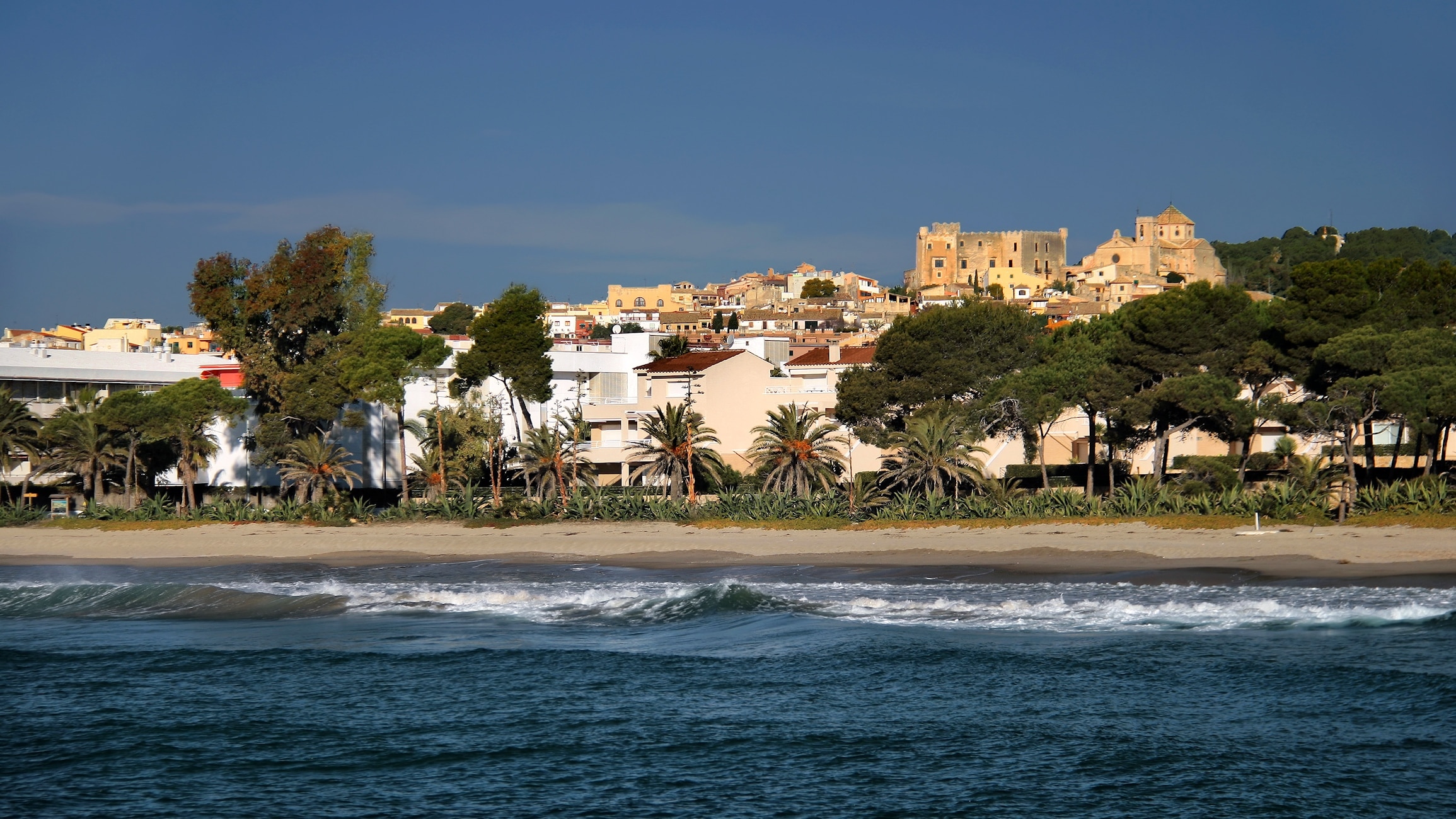 Salou is a beach town well known to groups of tourist from the north of Europe. Its beach Playa Levant with baths and hammocks is one of the best known beaches on the gold coast.
Cambrils that has the beach Playa Cavet located next to the highway and Parque Natural del Delta del Ebro and has a lot of lakes surrounded by reeds. It is considered the most important aquatic habitat after Parque Nacional de Doñana and is ideal for enjoying the scenery or taking a walk.
City Tourism in Tarragona with coach rented
You can rent a bus with driver for you group in the city or in Tarragona Province. There's a great diversity of guided tours through Tarragona, such as La Ruta Romana (The Roman Route) which starts at La Plaza del Pallol, continues to the city walls, a visit to the Pretorian Palace and Circus (el Pretorio y el Circo), and ends at the Amphitheatre (el Anfiteatro). The Medieval Route (La Ruta Medieval), on the other hand, starts at the Pretorian Palace, continuing through the Old Medieval Market (el Antiguo Mercado Medieval), the façade of the cathedral, The House of Decano (la Casa del Decano), and ends at the Cathedral's Cloister (el Claustro de la Catedral).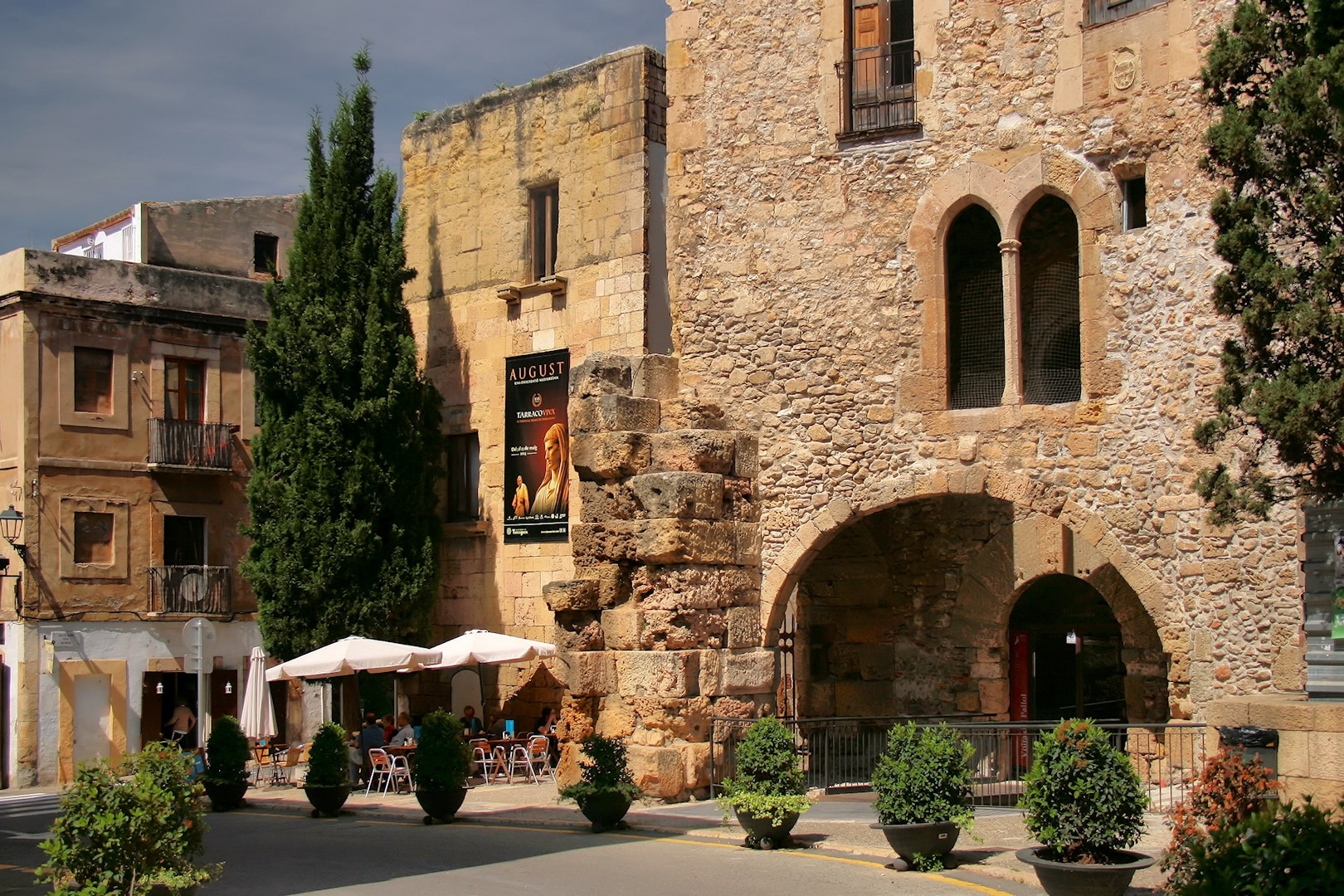 Bicycle rentals and tours
The city government has opted to promote methods of transportation that are more athletic and respectful to the environment. They've created bike routes and rentals that are accessible to citizens. There are a number of bike rental companies: Bicibur is the system of free bike lending. Gualass e-Bikes, Bike Sport, or Siurana BTT are oriented towards tourism and also offer guided tours.
Tarragona Tourism Highlights
Routes You Shouldn't Miss
The city offers various unique tourist attractions, so we recommend that you at least visit the most important street in the city, Las Ramblas, which leads to Europe's Balcony (el Balcón de Europa), where you can get a great view of the lower part of the city, the fishers of Serrallo's neighborhood, and the ocean.
If you decide to take a walk through the city"s historic district, near the Cathedral, we suggest that you continue on to Espolón Way (El Paseo del Espolón), a symbol of the city, near Principal Theatre (Teatro Principal), the Island, which is the city"s botanical garden, and Espoloncillo Way (el Paseo del Espoloncillo), which is across the river from Espolón and has monuments to El Cid.
Beaches in Tarragona City
If you love the sea and sand, then take advantage of the opportunity to enjoy some of the city"s beaches, such as Playa La Savinosa, a semi-urban beach of medium-occupancy, Playa La Mora, where you can enjoy aquatic sports, or Playa El Miracle, an urban beach of medium occupancy that has kiosks and restaurants.
Things to see in the city of Tarragona with coach hired with driver
El Circo, which was built from 81 to 96 AD by Emperor Domitian to hold chariot races, is considered to have the best vistas of the city. Currently City Hall is located in this plaza, known as les Fonts, in a building that was formerly the Convent of Santo Domingo. The County Seat (la Diputación) is in the same building.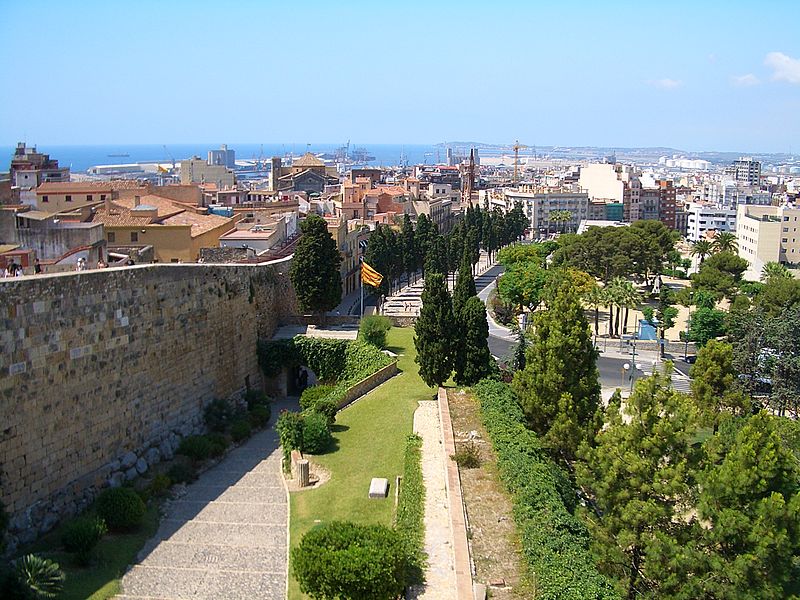 A micro-bus rented with chauffeur can take you downtown to the Archeology Museum, which was founded in the 19th century, making it the oldest one of its kind in Catalonia. The majority of the objects on exhibit at the museum were recovered in the last 150 years; they show the historic, monumental importance of the Roman city of Tarraco.
What to see during your tour in Tarragona with a rented minibus with driver
To help you have a good time, we've made a list of attractions in or near Tarragona. You may wish to include these in your trip or tour of the city:
Caribe Aquatic Park
On Valencia Street in Tarragona City. An aquatic park that both young and old can enjoy.
Jungle Trek
An adventure park in the only forest in the Golden Coast. This park has swings, monkey bars, jungle gyms, Tarzan ropes, and rope swings for big ones and little ones to enjoy. A different way to enjoy the woods. The park is located on Blauet Avenue in the city.
Labelle Pub
Located on Rambla Nova Street. The ideal place to enjoy a few drinks at night on the pub's terrace. The atmosphere is laid back, and they serve great cocktails.
Sala Zero
A special place where you can dance the night away and listen to great music. Sala Zero has a large dance floor, various live performances, and is considered a great place to enjoy the nightlife. Located on Sant Magí Highway in downtown.
Restaurant El Mesón del Mar
Considered an oasis in the yachting port, it has a terrace with a spectacular view of the ocean and offers a very good quality to price ratio. This restaurant is located on Port Esportiu.
None