Useful tips for Sevilla bus groups with 'what to see' and 'what to do' items and  'bus- friendly' or must see tourist sites in Sevilla. Check our list of attractions before planning your bus tour with a stop or departure in Sevilla. Let us know if your favourite attraction or 'bus-stop' is not there and you think we should add it to our list of Sevilla highlights.
What to see during your tour in Seville with a rented minibus with driver
If you want to rent a bus for a trip or excursion that starts or ends in Seville, we suggest that you include these stops in your itinerary:
En la Espero te Esquina
A traditional tapas (traditional Spanish snacks/appetizers/bar food) bar, highly recommended by the locals. This is a classic, simple locale, but that's why it's so charming. Located on Corral del Rey Street. We recommend a dish that's called "Solomillo al roque" (sirloin a la roque).
Casa Anselma
See classic flamenco performances and enjoy a traditional night in Seville. The décor is a mixture of medieval, classical, Sevillian, with an emphasis on flamenco, with lanterns, fans, paintings of Andalusians, and posters of bulls that barely leave the pink walls visible. There are also seats around a makeshift stage that people can dance on. This place has become so popular that it has become a must-see site. Located on Pagés del Corro Street.
Nocturnidad y Alevosía
Located on Ronda de Capuchinos Street, this is a great place to have a drink, with a large dance hall, an accessible bar, with peculiar lighting and décor, some billiards rooms, and some wonderful couches on which to rest after dancing.
Restaurant L'Oca Giuliva
Located on Mateos Gago Street in the middle of the city's historic district. This is a tiny little place with a cozy, intimate interior. They serve a variety of incredible pastas at a very decent price. It's considered the best Italian restaurant in the city. Our favorite dish is the "Pizza Porcini," of which some of the ingredients are the Boletus Adulis mushroom, mozzarella, tomatoes, and parsley; the traditional Italian tiramisu stands out among the desserts.
Plaza de Armas Shopping Centre (Centro Comercial Plaza de Armas)
Originally built at the end of the nineteenth century, it has been restored to a perfect state and has numerous shops, bars, fast-food joints, restaurants, exhibitions, and several movie theaters. Located on Plaza de la Legión Street.
By bus to Festivals in Sevilla
One of the best excuses for your tour with private transport in a rented vehicle with driver around Seville is getting to know its festivals. They were declared of International Tourist interest. Two of them are the Holy Week (Semana Santa) and the April Fair (Feria de Abril). Normally both of these festivals take place in April. As this is a very bussy month in this province we advise you to have your bus rental arrangements sorted out well before.
Travel by minibus to Magic Island Theme Park
The other travel option for a family tour is the theme park called Isla Mágica on the island of Cartuja. It is a theme park that will take you to the time when America was being discovered. There are multimedia events on the central lake where you can also move and float around inside giant balls.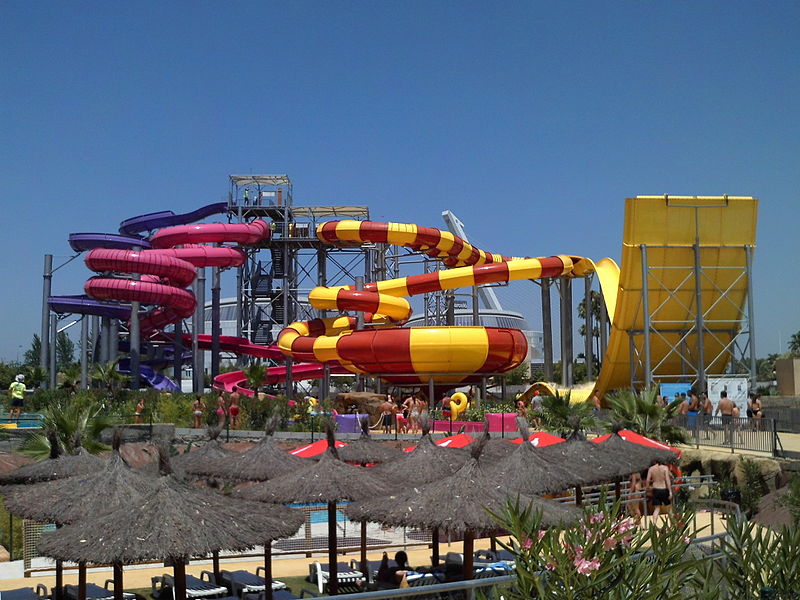 Camino de Santiago in Sevilla
The Camino de Santiago spans 56 miles (88km) within the province of Seville and stops at places such as Camas, Santiponce, Guillena, Castilblanco de los Arroyos, Almaden de la Plata and Real de la Jara. On this trip you can experience the Roman way to Merida. The first part of the route is known as the "Camino Mozárabe de Santiago" and is truly worth a guided tour either by minibus or walking as a true pilgrim.

Visit the way of Pelagio Hinojosa Cobacho or "El Tempranillo"
The other route or guided tour that your group should visit by coach or minibus the Ruta del Tempranillo that goes through the towns Jauja-Lucena, Badolatosa,Corcoya and Alameda three towns which belong to Seville, Córdoba and Málaga. In these three hamlets that are very near each other being the farthest away is 10 miles (16km), you can relive the life of the bandit José María Pelagio Hinojosa Cobacho or "El Tempranillo", who is one of the most important legends in Andalusia and Spains version of Robin Hood. He is known for robbing from the rich and giving to the poor. El Tempranillo was pardoned and rehabilitated then died in an ambush. Also on this tour you can enjoy the landscapes, archeological ruins, churches, fountains and lakes while learning about the passionate life of this romantic bandit.
Wine Travel and Tourism in Sevilla
This province is ideal for a guided group tour in coach or busto visit wineries and walk in the vineyards and try delicious wines. Some of the wineries are Bodegas Caro in Carmona that was created by a union with French and Argentinean wine producers. Bodegas Conde del Donadio in Seville with its wine Crianza or Bodegas Gonzalez Palacios a family run business that is located in Lebrija that makes the brand of wine Gonzalez Palacios and El Poeta among others.
Golf Travel and Tourism
Maybe the province in Spain with the widest selection of golf clubs. Among them are the Royal Golf Club of Seville (Club de Golf Real de Sevilla), it's situated in Utrera with an 18 hole course that is perfect for players with a high handicap. The Golf Club Pineda in Sevilla is considered the top of the clubs in Andalusia. It was founded in 1939 and also has an 18 hole course.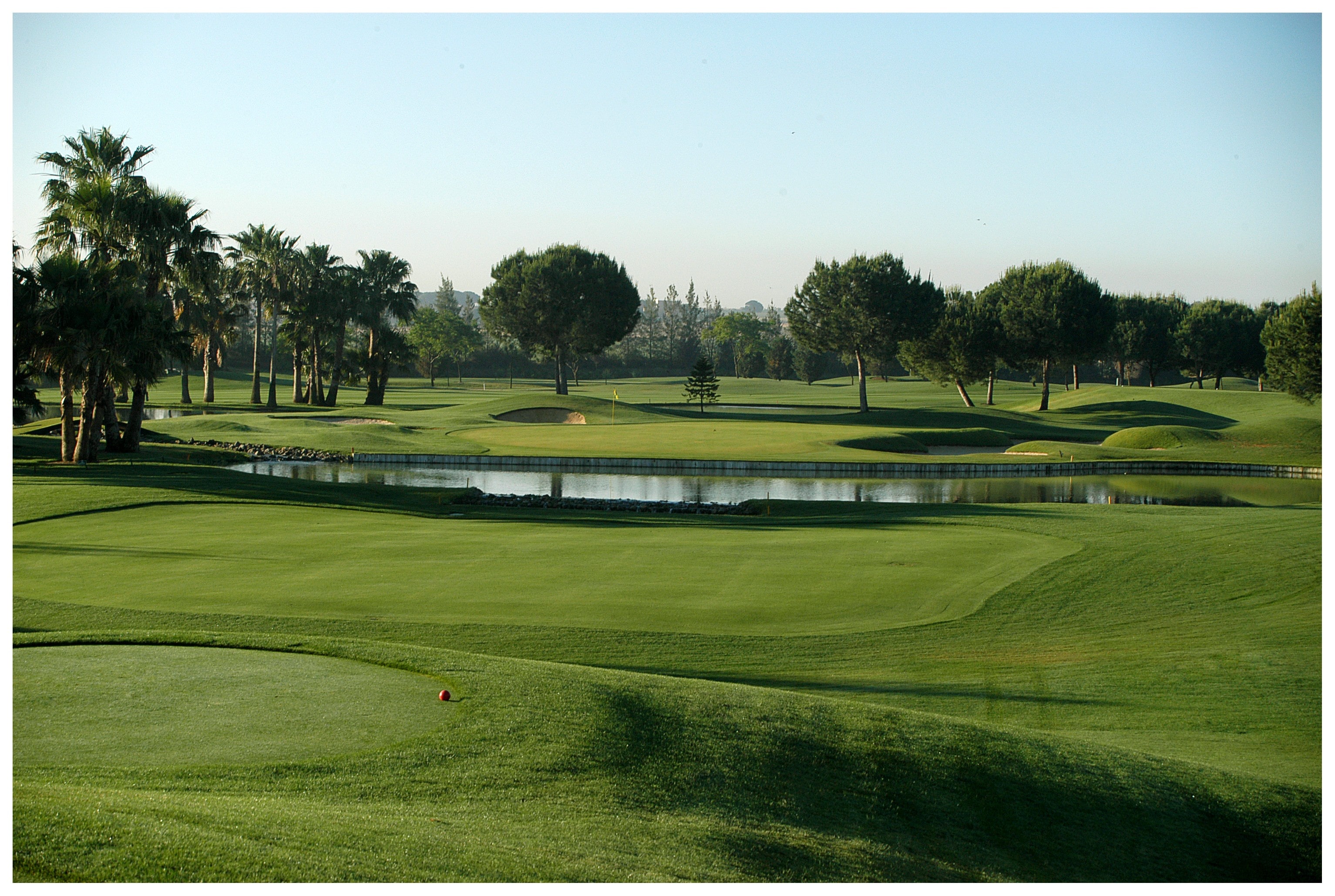 Clubbing and nightlife in Sevilla
When it comes time to enjoy the night, Seville has a wide variety of clubs to choose from. Among them are dance club Discotec Boss in Sevilla with excellent music and drinks to help you enjoy your night; Dicoteca B3 in Dos Hermanas a fun place that is known as the 'Capital of the night' or Antique Teatro on the island of Cartuja with its own DJ, excellent music and a fun atmosphere.
Restaurants
The healthy Mediterranean cuisine that characterizes this province can be found at almost every corner of its streets. You can have amazing tapas that are from the top of the cuisine of Seville and are second to none. Find them in restaurants such as Restaurant Italic, in Seville with a low keyed atmosphere and a Cordoban style patio where you can just have a cup of coffee and exquisite cuisine. Restaurant Manolo Mayo in Los Palacios with traditional cuisine or Restaurant La Resolana in Salteras in a winery from the eighteenth century with a rustic style that serves dishes that are traditional in the region.
City visits by bus in Seville
You can rent a bus in Seville for tours in the city or in Seville Province. The city of Seville offers a wide variety of attractions, so we've made a list of a few of the best ones, such as Sevilla apasionada (Passionate Seville) or Bus tour visiting the amazing Andalusia.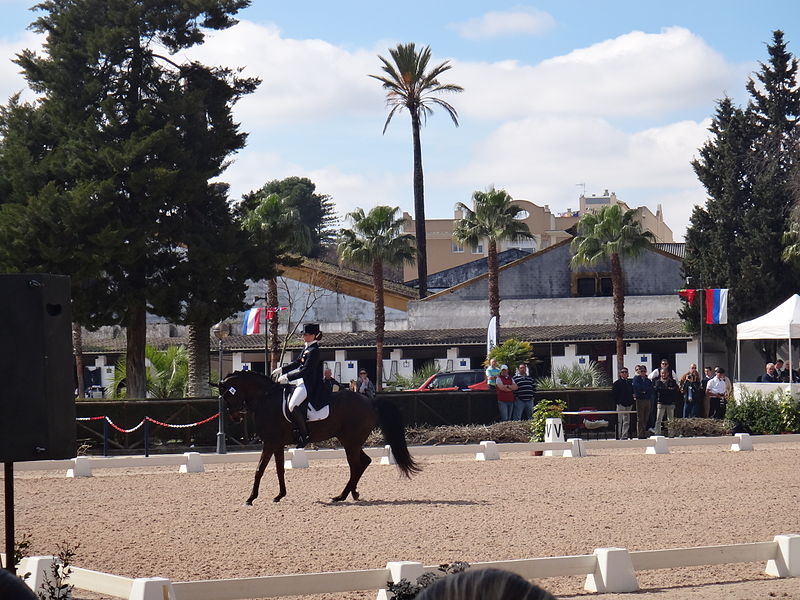 Bicycle routes and rentals in Seville:
The city of Seville has decided to do away with the foul odors of the city and replace them with a form of transportation that is more ecological for its citizens with El Carril Bici Sevilla (The Seville Bike Lane). Travelers who want to rent a bike will need to go to one of the bike rental stores, such as Rent a bike Seville, Bici4city, or QuiqueCicle.
A must-see guided city walk around
Barrio de Santa Cruz
We highly recommend a guided walk through el Barrio de Santa Cruz, one of the city"s historic districts, where you can find many Arab and Jewish souvenirs. Santa Cruz"s streets are narrow and winding and are shaded by unique Seville-style gardens. Many of them are still kept after the Muslim fashion, which places a heavy emphasis on decorating one"s surroundings with beautiful plants, fragrant flowers, and a little bit of water. You can also visit The Cathedral and Weathervane Tower (La Giralda); also be sure to visit Orange Tree Patio (el Patio de los Naranjos) and the The Castle (El Alcázar), which is a work of great beauty in and of itself and which dates to the year 884.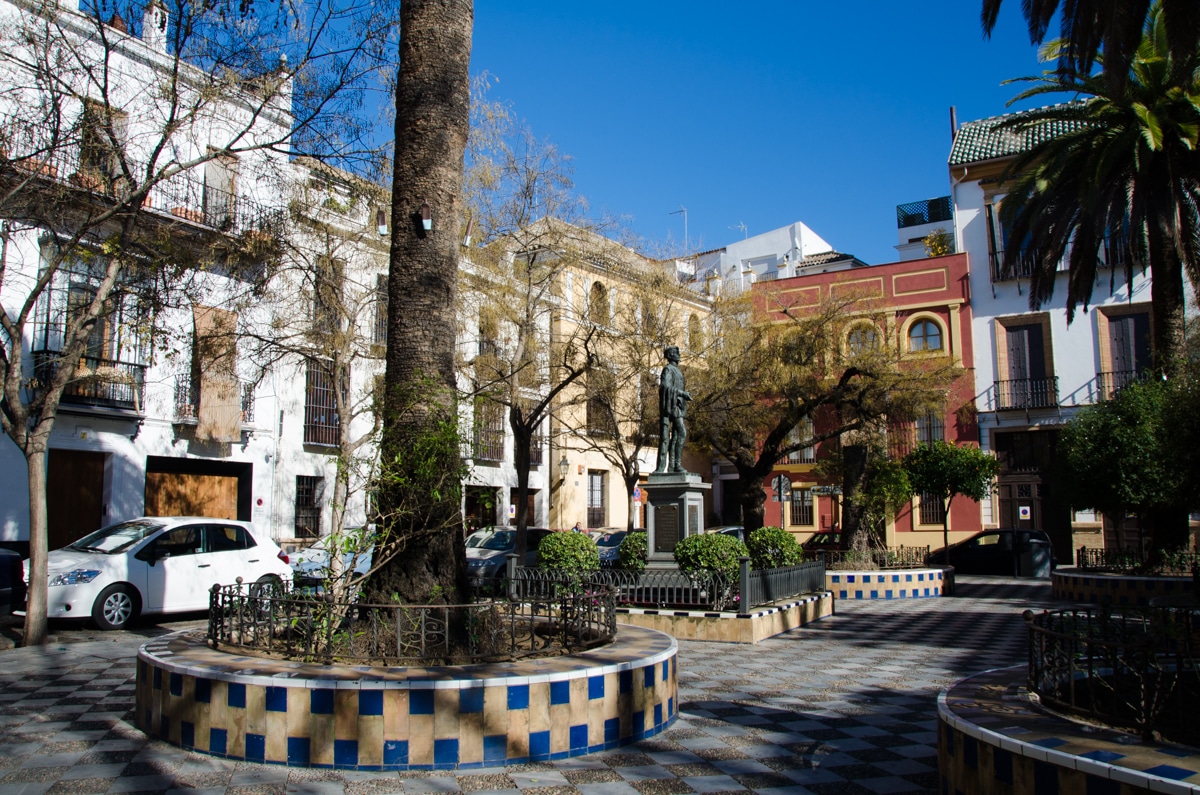 Metropol Parasol
This is the biggest wooden structure in the world, measuring 150 meters long, 70 meters wide, and 30 meters tall. It consists of four absorbent, interwoven levels; the lower part is home to the Antiquarium Museum, Abundance Market (el Mercado de Abastos), and a commercial area. Nearby is Main Square (Plaza Mayor), an ideal place for leisurely activities, shows, and cultural events. Above this plaza there is a structure with six parasols that shade the plaza.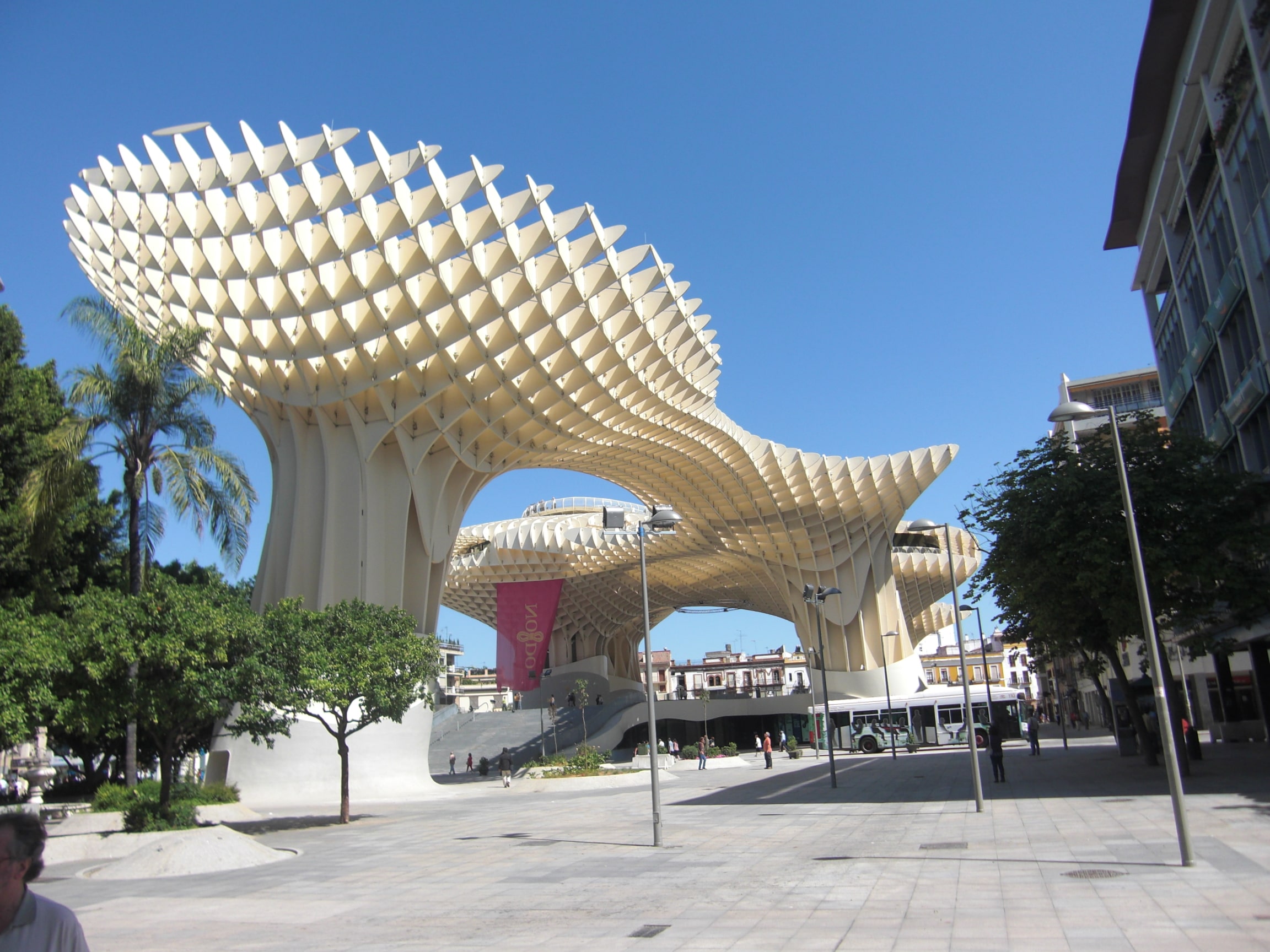 You could also plan a group tour through the city"s historic district, which is one of the top three most important historic districts in Europe and the largest one in Spain.
You can take a coach hire downtown to enjoy the fresh air at The Gardens by the Wall (los Jardines de Murillo): take a relaxing walk under its trees, admire the glory of the gardens, and take advantage of the benches to have a rest after a long walk.
None
More about Sevilla
Would you like to organize a bus tour to see all these beautiful highlights? Request quotes and compare the different bus and coach hire companies:
Bus tours in Sevilla
Coach hire in Sevilla