Useful tips for Las Palmas de Gran Canaria bus groups with 'what to see' and 'what to do' items and  'bus- friendly' or must see tourist sites in Las Palmas de Gran Canaria. Check our list of attractions before planning your bus tour with a stop or departure in Las Palmas de Gran Canaria. Let us know if your favourite attraction or 'bus-stop' is not there and you think we should add it to our list of Las Palmas de Gran Canaria highlights.
Group travel by bus or minibus rental to ports in Gran Canaria
Gran Canaria Island has Las Palmas de Gran Canaria Port (Puerto de Las Palmas de Gran Canaria), also known as Puerto de la Luz (The Port of Light) or Puerto de la Luz y de las Palmas (The Port of Light of Las Palmas), which is a fishing and commercial port. Furthermore, in the city's Yachting Port (Puerto Deportivo) crewmembers can find all kinds of services as well as berths and services for crews from other yachting ports, such as Pasito Blanco, Puerto de Mogán, Puerto Rico, Anfi del Mar, or Arguineguín. These five ports are distributed around the southern coast of the island and close to the tourist areas. For tourists who arrive by boat or for those who seek transportation to another port, there are several bus and minibus hire companies with driver who can make transfer.
ers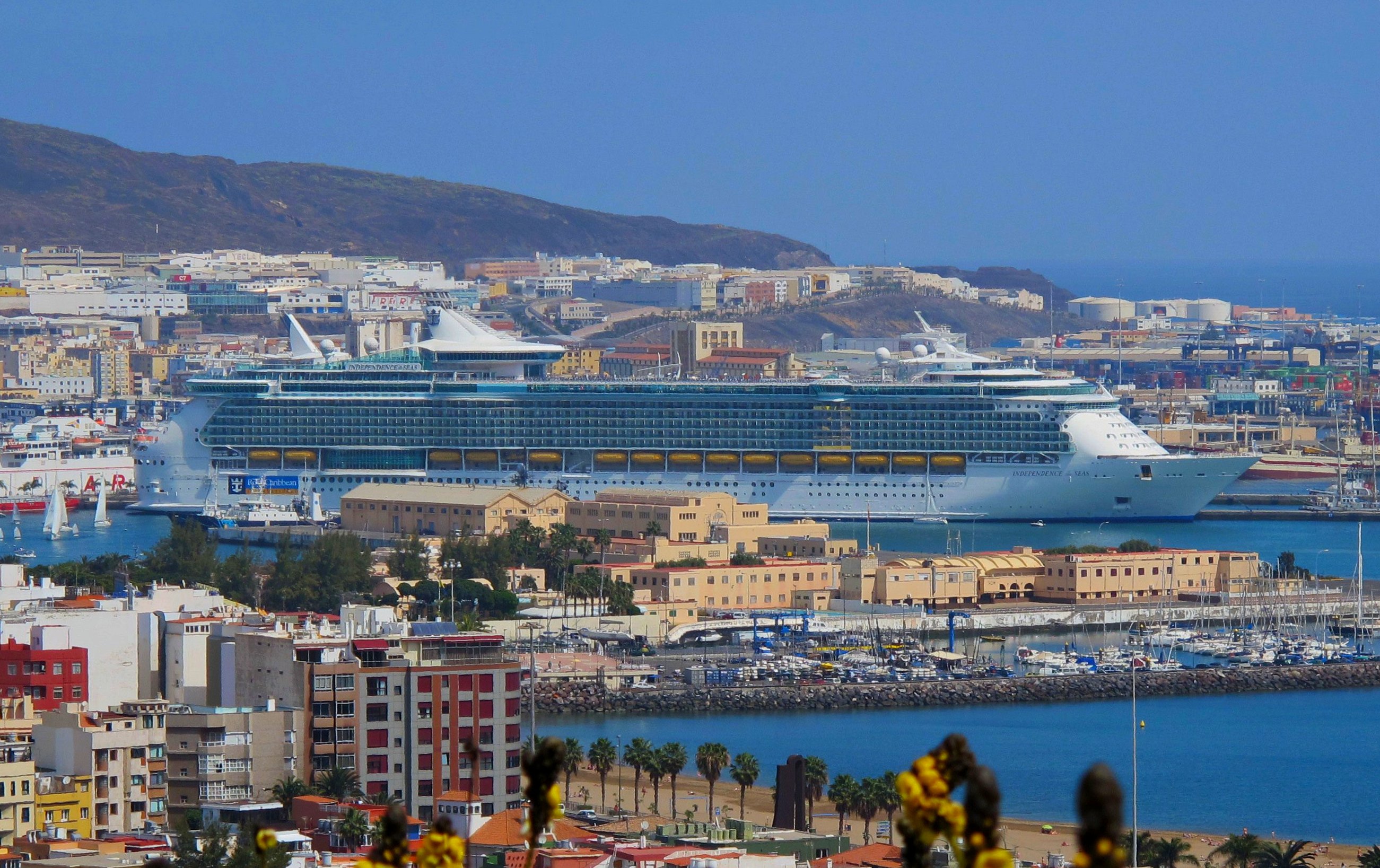 Golf Travel and Tourism
Those who want to play golf will find 8 courses on which to organize a long bus travel visiting golf courses. Some courses are Maspalomas Golf, with an 18-hole course surrounded by the Dune Nature Park (Parque Natural de las Dunas), Lopesan Meloneras Golf, in Bahía de Meloneras, which also has an 18-hole course and offers spectacular vistas of the mountains and the ocean, or Salobre Golf & Resort Campo Sur, next to the Gran Canaria Highway, which has the only 36-hole course in the Canaries, with contrasting green landscapes and desert gardens.
Canary Village (Pueblo Canario)
Canary Village is a conglomerate of traditional houses that form a traditional village with gates, towers, and an atrium. It was designed during the 1930s by the brothers Néstor and Miguel Fernández de la Torre. This village has a large central square surrounded by stores that sell local crafts and artwork; Canary musical shows and dance performances are often held here, too. The Néstor Museum is dedicated to the life and work of the better known of the Fernández de la Torre brothers. It holds a great number of examples of the work of this artist, who is considered to be one of the most important symbolic Spanish painters.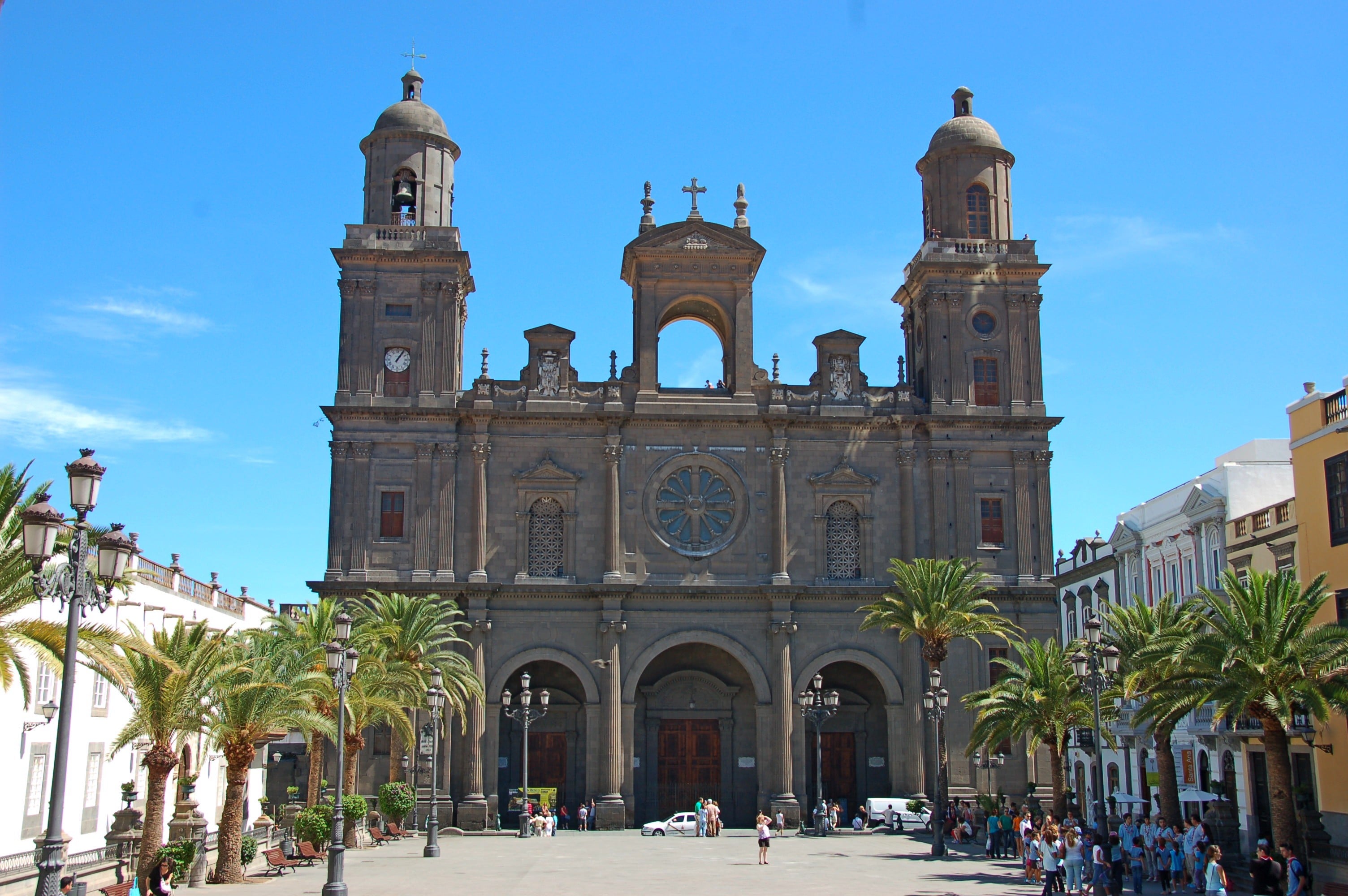 Take a walk through the middle of the city"s historic district, also known as the Vegueta district, which is the oldest part of the city and has been declared a World Heritage Site by UNESCO. There are several things to see here, including Santa Ana Cathedral, The Columbus Museum House (la Casa Museo de Colón), The Canary Islands Museum (el Museo Canario), and the Atlantic Center of Modern Art (el Centro Atlántico de Arte Moderno).
One of the most famous sites in the city of Las Palmas de Gran Canaria is the Pérez Galdós Museum House, where writer Benito Pérez Galdós was born. It"s a three-story building with books, translations, photographs, writings, and various other works written or drawn by Pérez Galdós during his stay in Madrid and Santander, including portraits and articles.
A microbus or coach rented with chauffer, your group can take you downtown where you can visit Doramas Park, which has fountains, a natural lake with fish, several trees, waterfalls, benches where you can sit down, relax, and enjoy a drink, a playground, and places where you can pick up souvenirs of your trip.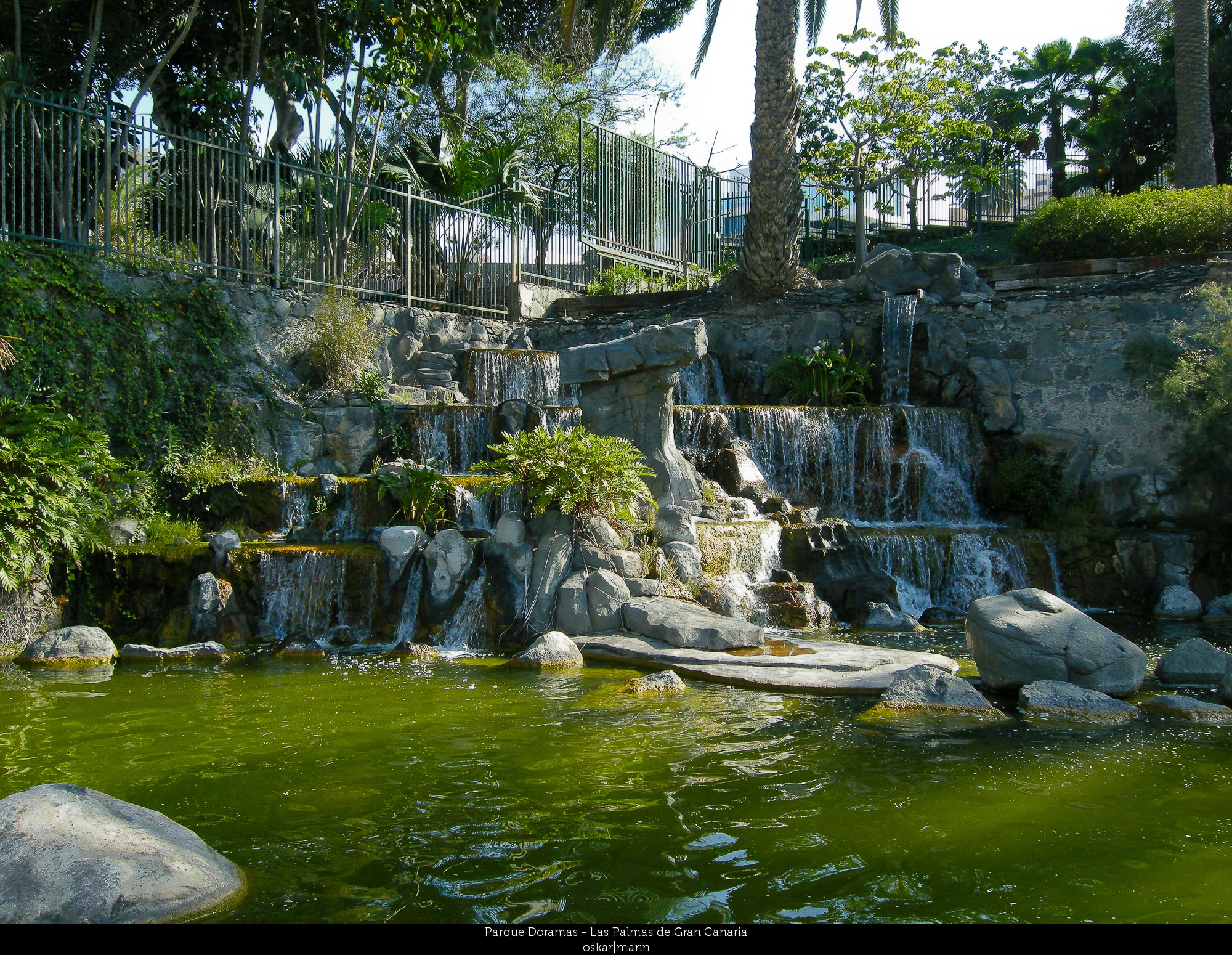 Travel with group by coach hire to natural parks and cathedrals in Gran Canaria
While touring the island, we suggest that you to start your trip with coach or minibus hire with driver in Gran Canaria at Tamadaba Nature Park (Parque Natural de Tamadaba), which has ravines, massifs, cliffs, and a special area for bird preservation. Afterwards you can also visit Pilancones Nature Park (Parque Natural de Pilancones), which has been declared a Nature Reserve, with its pines on the mountains and cliffs or the Los Tilos de Moya Special Nature Reserve (Reserva Natural Especial de Los Tilos de Moya), which has been declared a Natural Species Reserve with more than 50 species of flowers.
Some things that no tourist should miss include, a travel to Las Canteras Beach (Playa de las Canteras), which forms a stretch of sand several kilometers long situated in the middle of the city, and Saint Ana Cathedral (Catedral de Santa Ana), in the Vegueta district, which has been declared a Gran Canaria Cultural Heritage Site and was the first church built on the island and is famous for its twin towers.
Travel and business tourism in minibus rented with chauffeur
If you're considering organizing a conference, business convention, product expo, or show, we suggest contacting the INFECAR-Conference Palace of Gran Canaria (Palacio de Congresos de Gran Canaria-INFECAR) or NANS Congresses (NANS Congresos), both of which are in Las Palmas de Gran Canaria.
Travel to beaches in Gran Canaria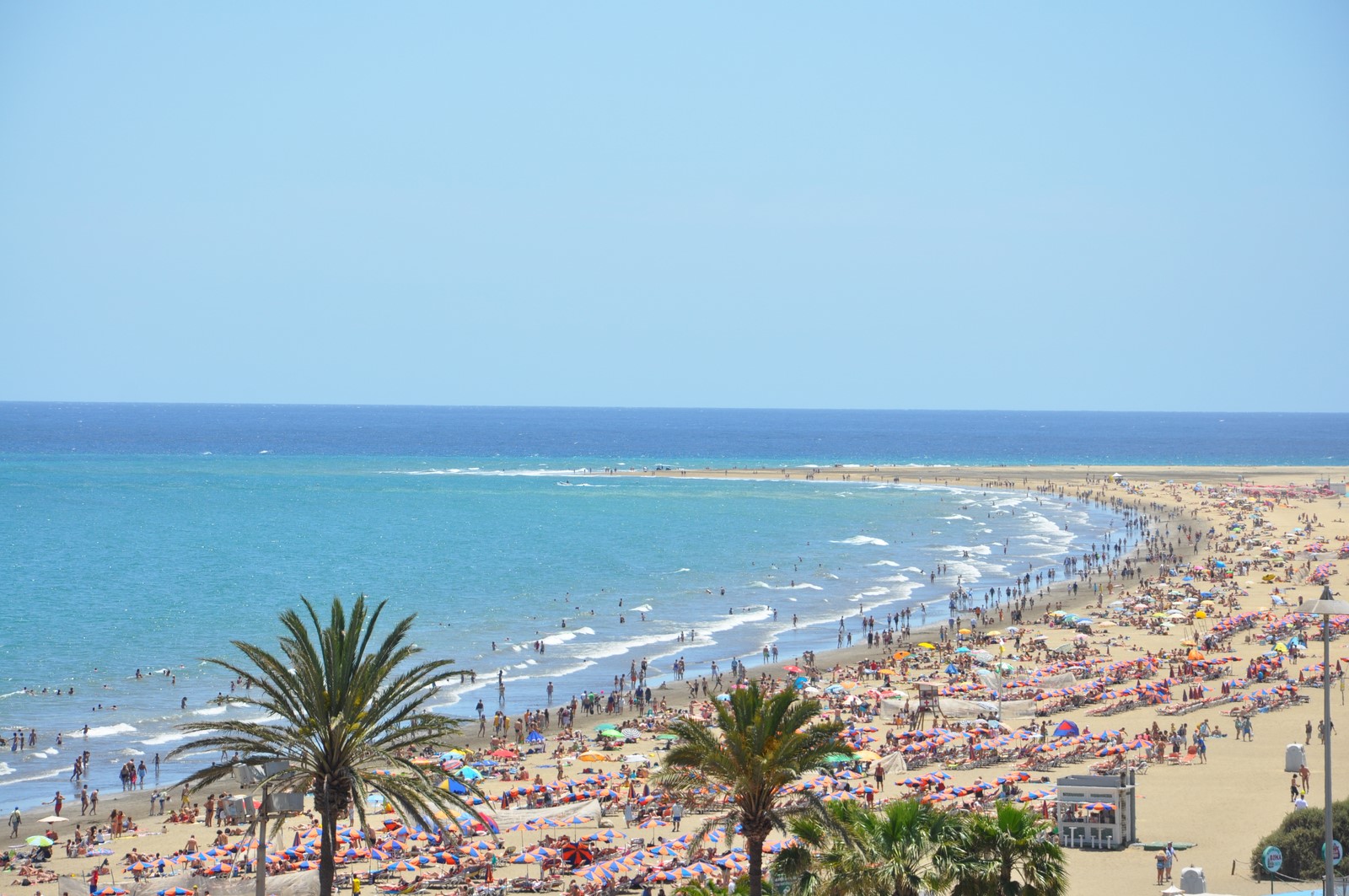 Due to being situated on the Atlantic Ocean, this island offers a number of beaches where you can enjoy the sun, the ocean, and the sand. An ideal rental mini bus tour for relaxing at some of them might start at Playa del Inglés, perhaps the most famous beach in all of Europe, Playa Maspalomas, which connects to Playa del Inglés and the lighthouse of Maspalomas, Playa San Agustín, which is family-oriented and very tranquil, or Puerto Rico, a happening place with the best weather in the whole country.
Restaurants
To enjoy exquisite food before you travel home, we recommend visiting Restaurant El Dedo de Dios in Agaete, which has a unique vista, a variety of food, and very good prices; Terraza Chill Out San Agustín, with a view of Playa del Inglés and Maspalomas, has Basque cuisine; or Parador de Cruz de Tejeda in Cruz de Tejeda, with its traditional house specials in a traditional Canarian building and unforgettable vistas.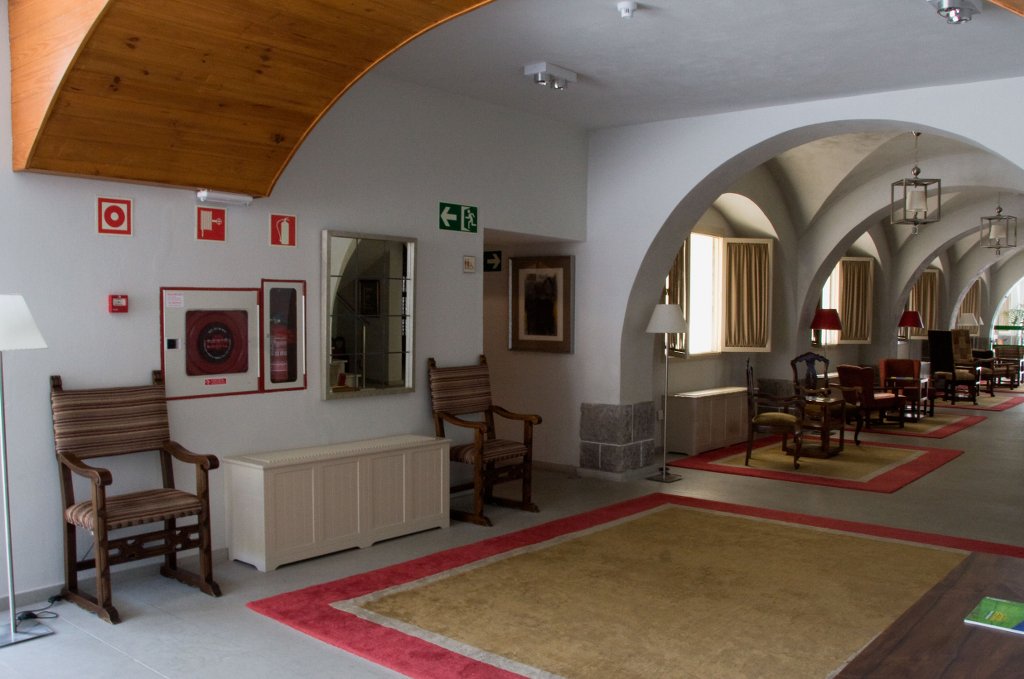 Travel to nocturnal hotspots in Gran Canaria in microbus rental
At the end of a day full of adventures, you'll surely want to enjoy the night life, so we recommend planning a microbus rented with chauffer travel to diverse nocturnal hotspots to enjoy good music, drinks, and dancing. Some suggestions include Discoteca Paladium in Arucas with its band festivals, the famous Discoteca Pacha on Playa del Inglés, or Fortuni Moon in Las Palmas de Gran Canaria, with avant-garde décor, excellent music, a special ambience, and a lot of fun.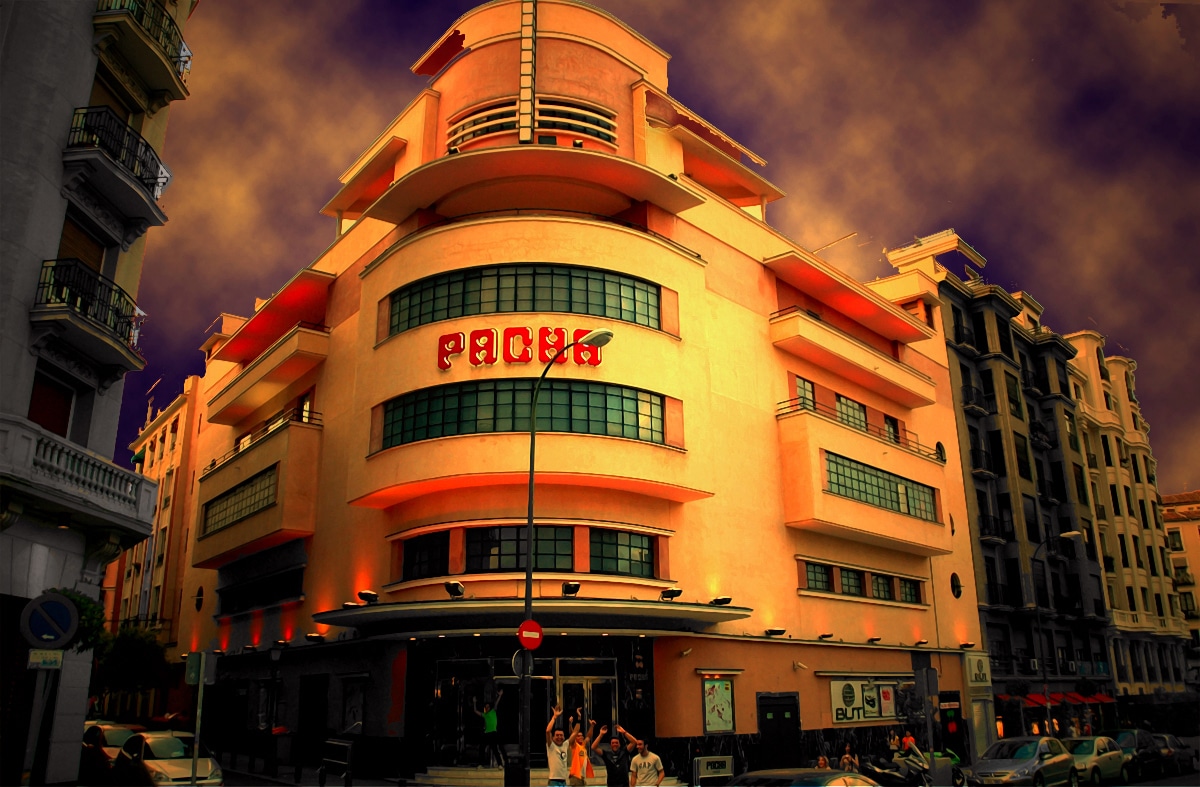 City Tourism in coach hire with chauffer by Las Palmas de Gran Canaria
You can rent a bus or minibus in Las Palmas de Gran Canaria for group in the city or in Gran Canaria Province. Something you've probably never even imagined is taking a ride on a camel through an oasis surrounded by dunes and a rustic farm full of traditional-style plantains. After the camel ride, enjoy a relaxing ride on a catamaran along the coast and get to see Las Palmas from a distance.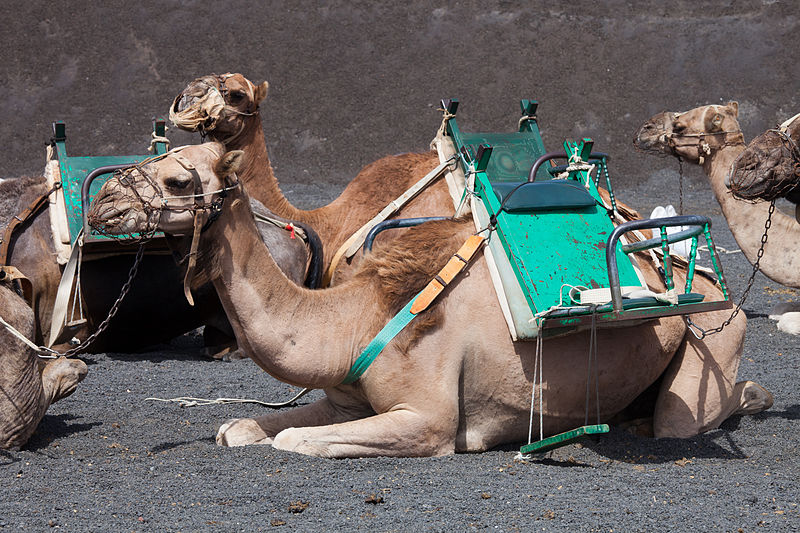 Guided visits
Because of its weather and ambience, Las Palmas has infinite tourism options; one of the best is Columbus' House, one of the most symbolic buildings in the city, which has been declared a Historical and Cultural Heritage Site and includes a museum, a bookstore, and various venues for seasonal shows.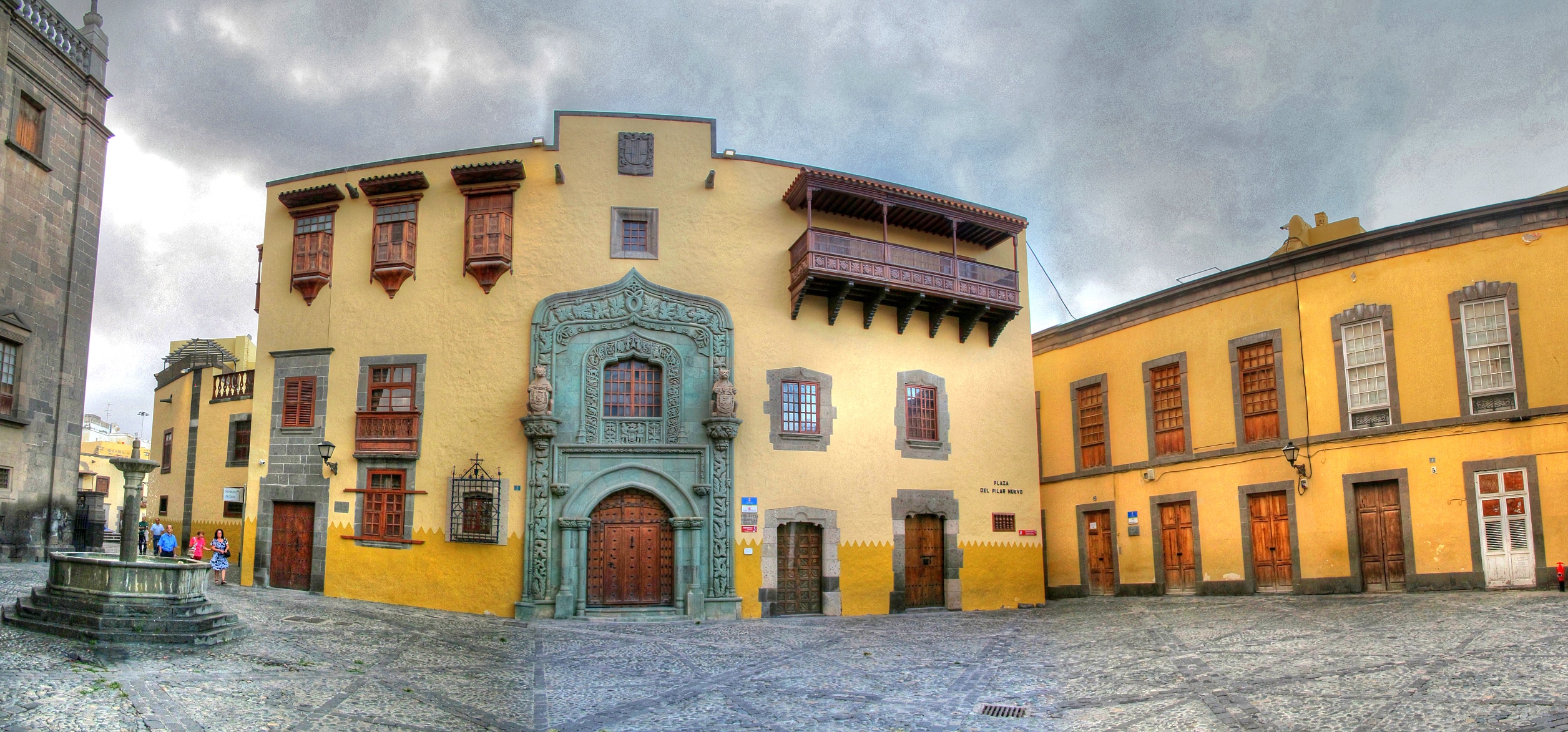 Beaches in Las Palmas de Gran Canaria
People who love sun, sea, and sand can enjoy the beautiful beaches without even having to travel very far from downtown. Las Canteras Beach (Playa Las Canteras), a Blue Flag beach with hammocks and beach umbrellas, is the most important of the urban beaches. El Confital Beach has a seaside walkway, gardens, rocks, and cliffs. Las Alcaravaneras Beach is adjacent to two yacht clubs, has a seaside walkway, is a very busy beach, and is located in the waters of Light Harbor (Puerto de la Luz).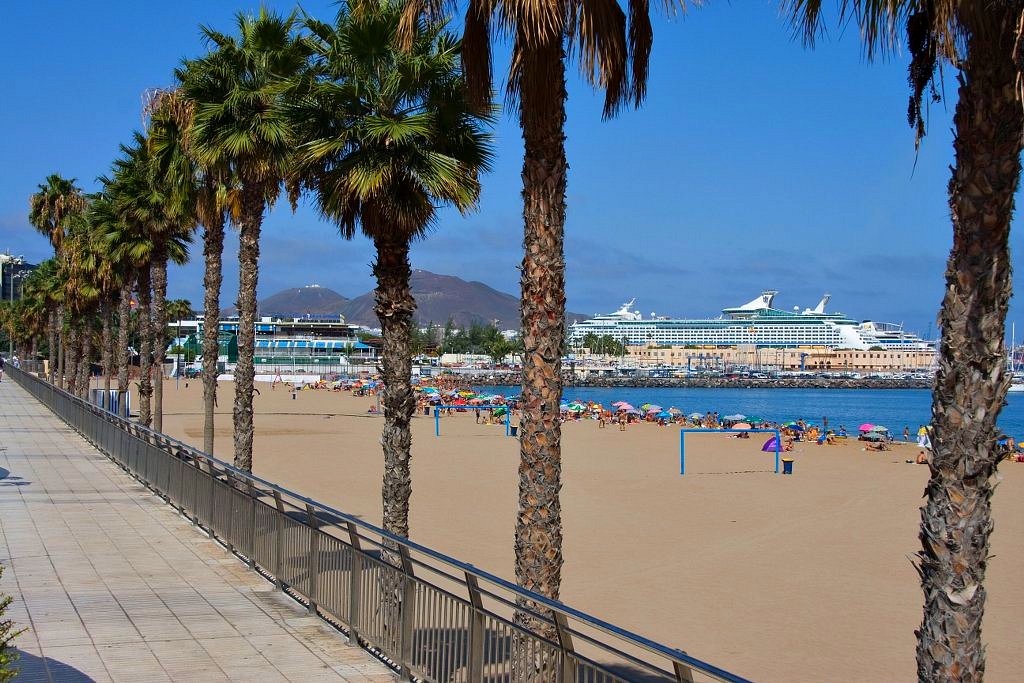 Bike Tours and Rentals
As part of an effort to promote a cleaner, more ecologically-friendly form of transportation, the City Council and the Island Council have set up a project called Las Palmas en Bici (Cycling in Las Palmas), a service that allows people to borrow bicycles for free. In addition, there are a number of bike rental businesses, such as Bluespeed, Vulcano Biking, EEEBikers, or Tommy"s Bike, all of which are geared towards serving tourists and can offer you a list of bicycle routes through the city.
Tourism Highlights in minibus rented with driver
Must-see
This city offers unique tourist attractions, including The Castle of Light (el Castillo de la Luz), which was built in 1541 and is now a National Historic Monument. This square-shaped building currently hosts a variety of cultural activities as well as national and international expos.

What to see during your tour in Las Palmas de Gran Canaria with a rented minibus with driver
If you want to rent a bus for an excursion or trip that originates or terminates in Las Palmas de Gran Canaria, we suggest including these stops in your itinerary:
Las Arenas Commercial Center
On Rincón Road in the city of Las Palmas. This is the ideal place to organize a day for any kind of shopping. After going shopping, enjoy a drink at one of the bars located in the commercial center or eat some of ribs that Tony Roma's Restaurant is famous for. After that, go see a good movie at one of the six movie theaters.
El Cortijo Stables (Club de Campo El Cortijo)
This is a great place to spend a unique day with your family and a must-see for horse lovers. This is a fun place for little kids to enjoy a pony ride, and the grown-ups can go horseback riding for a very entertaining excursion. These stables are located on Highway GC-110.
Casa Ñoño
This bar is on Apolinario Avenue. This is a bar where you enjoy a beer on the seaside. A great place to relax and have a great time.
The Triana District (Barrio de Triana)
Originally a hangout for sailors, this is a relatively new area dedicated entirely to commerce. You can find any kind of shop here, especially on the pedestrian street "Calle Mayor de Triana" (Triana Main Street). There are some buildings of great historic and artistic significance here, such as the Pérez Galdrós Theatre and the three plazas that are symbols of the district, such as la Plaza Hurtado de Mendoza (Mendoza Garden Square) or Saint Elmo Park (el Parque de San Telmo), which includes a hermitage and Café Parque San Telmo, which has an open-air cafeteria and a modernist kiosk.
Plaza Don Benito
This is without a doubt one of the best plazas on the whole island. It's situated in the Schamann Ciudad Alta district. Concerts and shows are held here, so enjoy the music! The audio equipment is excellent; everyone who comes here has a great time.
None