Useful tips for Cáceres bus groups with 'what to see' and 'what to do' items and  'bus- friendly' or must see tourist sites in Cáceres. Check our list of attractions before planning your bus tour with a stop or departure in Cáceres. Let us know if your favourite attraction or 'bus-stop' is not there and you think we should add it to our list of Cáceres highlights.
Travel of group in Cáceres Province in coach or minibus hire
With your tour with a rented coach or minibus with driver around Cáceres, you can travel to beautiful and important cities such as Trujillo, Alcántara, Plasencia and Cáceres that has a famous historical district that was declared Human Heritage by UNESCO. Also you should visit the famous Santa María de Guadalupe Monastery (Monasterio de Santa María de Guadalupe) in Guadalupe which is 85 miles from the city of Cáceres.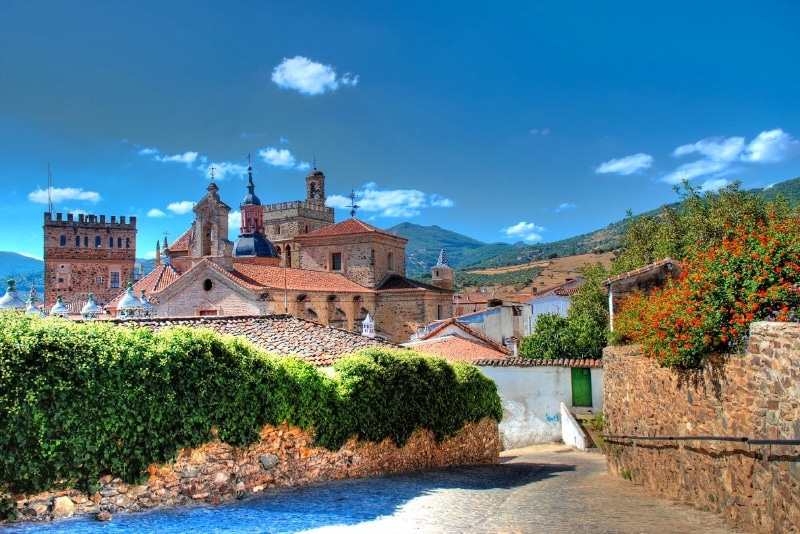 You can see Monasteries such as The Guadalupe Monastery in Guadalupe that was built in 1340, cathedrals, roman bridges, castles such as the Castle of Coria which dates back to the fiftheenth century, medieval cities, prehistoric dolmens, cave paintings and natural spaces such as the Natural Reserve Garganta de los Infiernos (Reserva Natural Garganta de los Infiernos) in Jerte or the Nature Park of Monfragüe (Parque Natural de Monfragüe) in Villareal de San Carlos are places where you can visit by bus and enjoy a guided tour.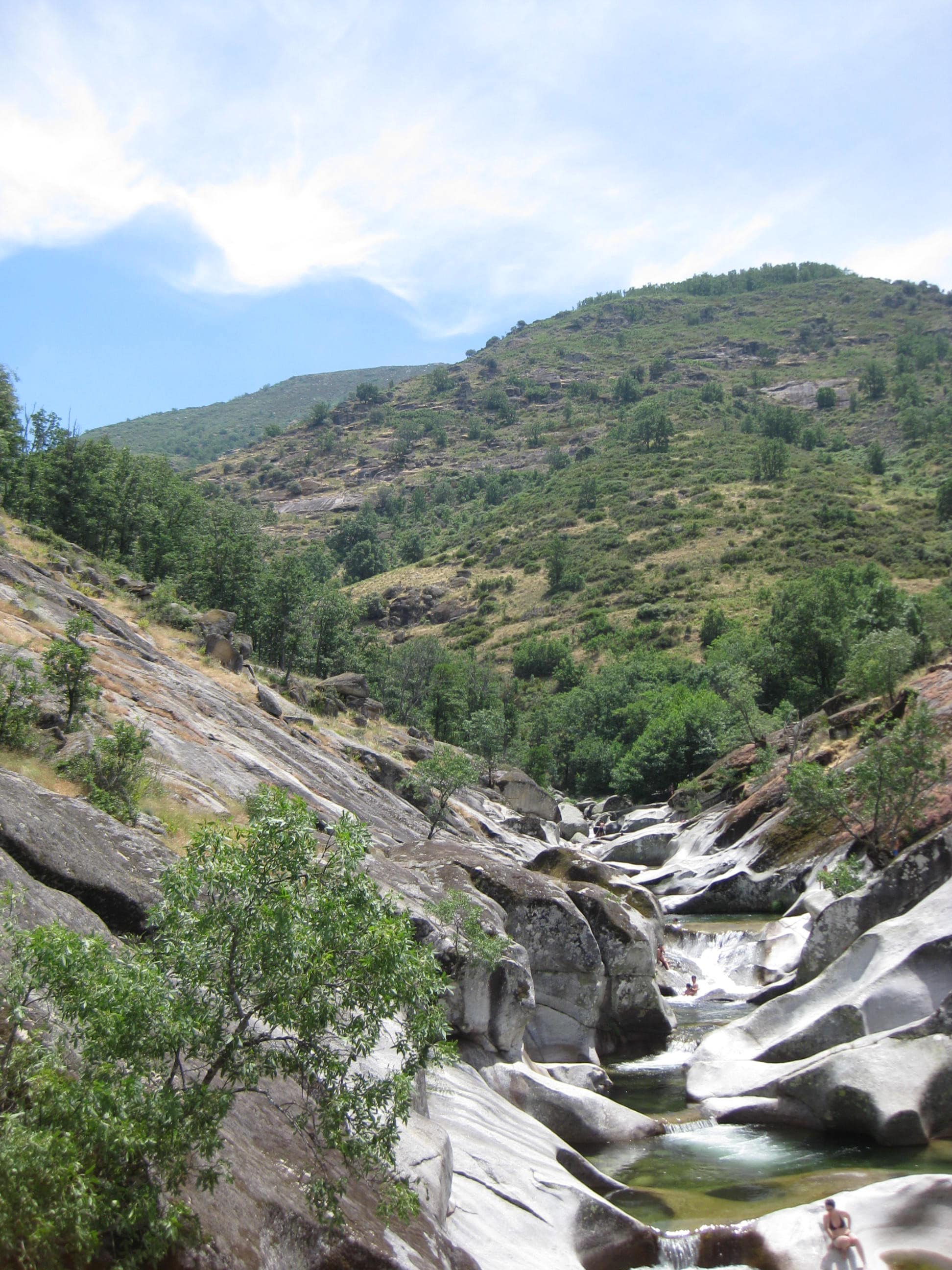 Wine Travel in Cáceres
This province has the best known wineries in Spain. We recommend that you go on a wine trip where you can visit Bodegas Martín Amaro located in Villasbuenas de Gata where they make the wines Amaro and Tradition or the Bodegas Agapita Rubio in Cañamero that produces the well know wine Campo Royero.
Restaurants
To enjoy exquisite cuisine, we suggest you to travel to restaurants such as Huerta del Rozo en Jarandillo de la Vera with its classic Vera paprika used to prepare dishes, Rincón Portugués in the City of Cáceres with its authentic Portuguese cuisine or Restaurante Pizarro in Trujillo that for 80 years has offered simple home cooking.
City Tourism of group with coach or minibus rented in Cáceres
You can rent a bus for group in the city or in Cáceres province. The city of Cáceres offers a wide variety of tourist attractions, so we have selected a few, such as Day tour to Cáceres with a hired coach, a journey through the medieval city of Cáceres that leads you to unique monuments. La Judería Vieja goes through narrow streets and past historic houses. Or there's the Cáceres Leyenda program, in which you can go around the medieval city, visit all kinds of different shops, and then at night time you can visit diverse plazas that offer spectacular souvenirs.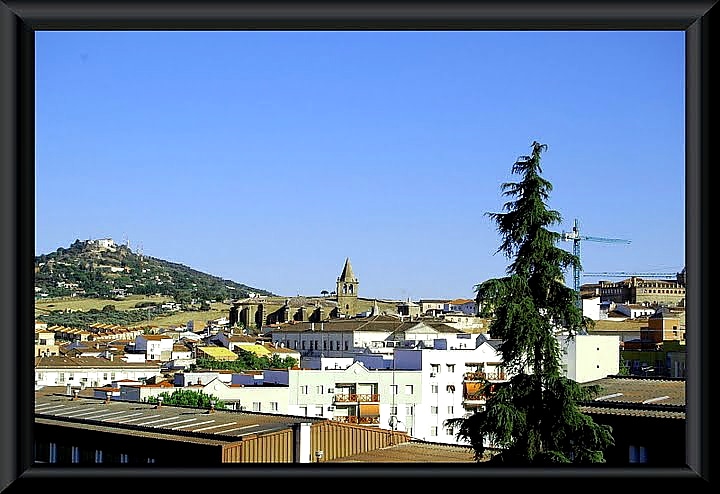 Bicylce Tours and Rentals in Cáceres
For transportation that weighs little, costs little, and goes where cars can't, the city of Cáceres has decided to create a friendlier form of transportation by offering various bicycle lanes and mountain bike paths. You can rent public bicycles at any of the six stops in the city. Currently there are various companies, such as Bicicletas Pelín, Bicicletas Cáceres or Bicicletas Colmer, that not only rent bicycles to tourists but also offer guided tours that go along bike paths.
Cáceres Tourism Highlights
Not to be missed
Fiesta de las Candelas (The Candle Festival) y San Blas runs from the second fortnight of January to the first fortnight of February, making it one of the city"s most important holidays.

This route was originally a Roman road that connected Mérida with Astorga, and it"s full of art and history that"s worth seeing. Holy Week (a week of religious celebrations culminating with Easter) is celebrated in Cáceres with a festival that has been declared to be an Extremadura Festival of Interest to International Tourists.
The most interesting buildings in Cáceres include the Star Arch (el Arco de la Estrella), which was built in the 18th century and serves as a gate through the city walls, Plaza de Santa María, which is surrounded by various castles, of which Carvajal Castle (Castillo Carvajal) is the most noteworthy, dating to the 15th century, and the 16th century Mayoralgo Palace (Palacio Mayoralgo), the biggest in the city.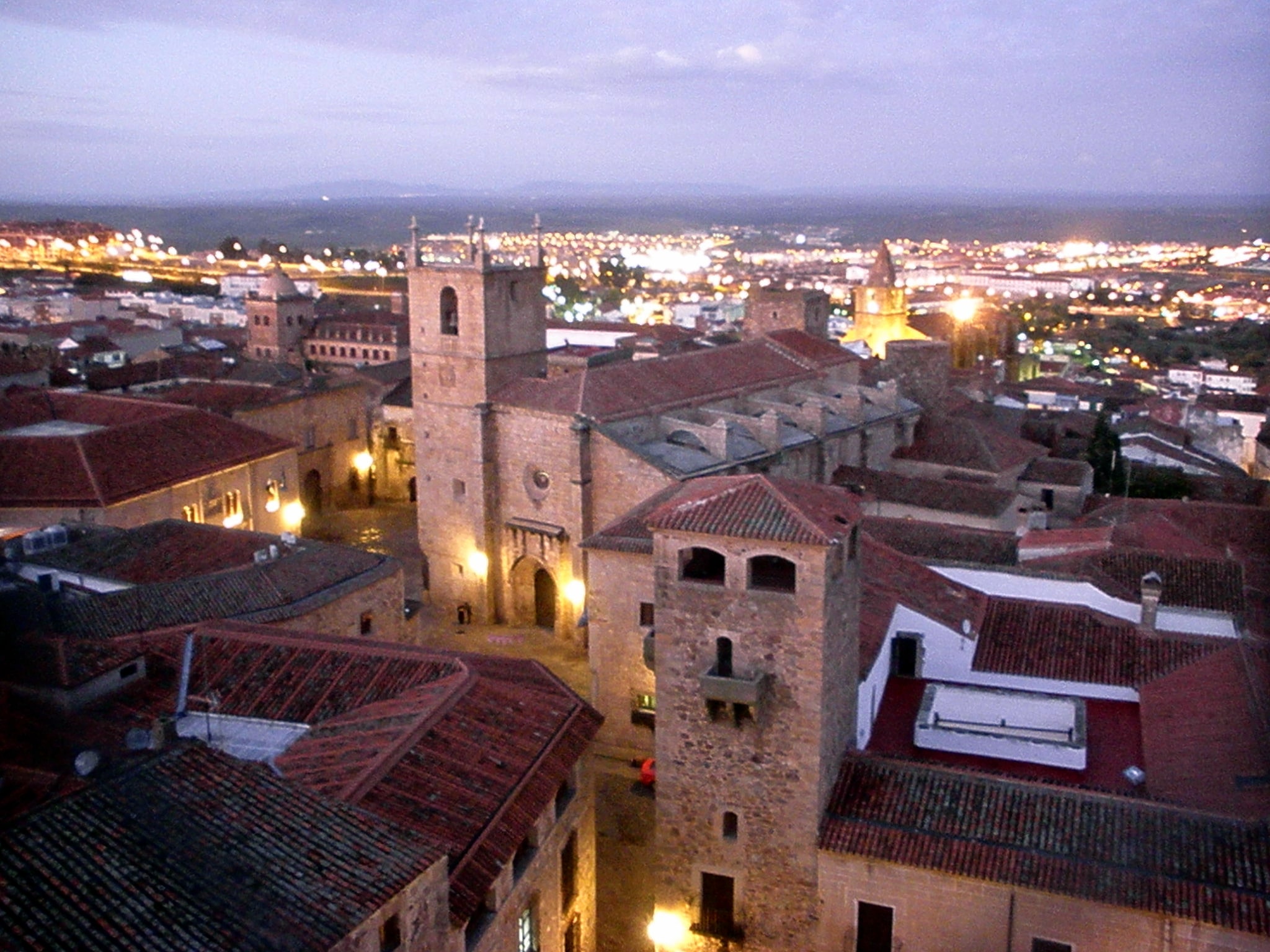 You can rented a bus or minibus with driver from downtown to La Plazuela de San Pablo and visit the Cáceres-Ovando House, which dates to the 15th century. While you"re there, admire Cigüeñas Tower (El Torre de las Cigüeñas), which was maintained by order of Queen Isabel the Catholic.
What to see during your tour in Cáceres with a rented minibus with driver
If you want to rent a bus for an excursion or trip that originates or terminates in Cáceres, we suggest including these stops in your itinerary:
Historic district of Cáceres
The history of Cáceres goes back more than 25,000 years, as evidenced by a cave with superior Paleolithic paintings. You can also visit a number of museums, admire medieval buildings, walk down cobblestone streets, and get to know the historic places in the old city.
Night visit with minstrels
A different way of getting to know the city's historic district at nighttime is to be accompanied by minstrels who tell the history of the city at different stops at historic sites. This is a very original—and fun—way to visit the principal points of interest in the city.
Xocao Handmade
Located on el Paseo de Cánovas, this little shop has a cute design and sells exquisite chocolates. This is a great visit for gourmands and chocolate lovers.
Café Copas Aldana
You can find this particular café in the middle of the city's historic district, on Orellana Street. This locale has a "chill out" décor that contrasts with the stately walls of the fifteenth century manor house. It's a very original place to go and drink something while listening to live music.
Plaza de las Veletas
Located in the city's historic district. La Casa de las Veletas, which houses the Provincial Museum, is in this plaza. The museum has exhibits of marble, historic documents, instruments of torture, archeological remains, and ethnographic items, among other things, along with its cistern, make this a must-see for visitors.
None
More about Cáceres
Would you like to organize a bus tour to see all these beautiful highlights? Request quotes and compare the different bus and coach hire companies:
Bus tours in Cáceres
Coach hire in Cáceres