Compare and hire a coach, mini-bus and bus in Cape Town with ease! Receive competing bus rental with driver quotes from different mini bus and coach hire companies. Compare quotes on rental costs, client ratings and reviews, number of seats in the bus, space for luggage, facilities and age of the vehicle. Ask our customer service for help when organizing your bus trip or tour. RentAutobus helps you to compare multiple chauffeur driven bus rental and motorcoach companies in Cape Town, where you can hire group transport ranging from chauffeured mini-buses to full-sized coaches. We are here to help you to find the best possible deal in coach hire for your trip.
Everything about Cape Town, options for tourism and ground-based, chauffeured and private transportation in Cape Town. For tourism operators, travel agencies, independent travelers or group travel agencies.
Price ranges for Cape Town bus and driver rentals
Check these Cape Town bus hire rates in relation to bus size
Cape Town is an iconic city in the Western Cape Province on the South-Western tip of South Africa. It"s a city that ignites the imagination, whether that"s through history, nature, or adrenalin fuelled adventure. Dominated by the startling Table Mountain, and surrounded by ocean, it"s a city that nobody forgets and is South Africa"s most visited destination.
Coast of africa in Cape town
Types of Transportation to and from Cape Town
Minibuses and coach rentals in Cape Town:
Travelling across the Western Cape is a truly unique experience. You wind through mountains, traverse deserts, take in indigenous forest and skirt two different oceans. Cape Town is the base to hire a coach for a group trip in the Western Cape and coach rental is slowly realising the potential of tourism. Along scenic roads you"ll find children waving enthusiastically, stunning look out points for jealousy inducing photos, and long stretches of vivid wilderness.
Cape Town mini bus hires companies:
There are around 15 coach hire companies in Cape Town and these companies have a focus on luxury and upmarket clients. In addition, there are a fairly large number of companies and one man bands who specialise in minibus hire. The common misconception is that all transport in Africa is going to be old and dirty. It"s true that if you use a local public minibus you"ll wonder how the door hasn"t fallen off, and how it"s possible to fit so many bums into such little space.
Excellent Services by Bus rental companies in Cape Town:
But the coach services in Cape Town offer excellent facilities, and their luxury rivals that of an average European country. While the inside is comfortable and spacious, there are plenty of sights through the window to remind yourself you"re well and truly in Africa.
Coach rental companies on our site:
Our site lists different coach rental companies and you can compare fleets and find coaches with the size and quality that meets your needs. For example there is Luxury Coach Hire on 51 Aster St, Ed"s Tours on Beach Rd, and Springbok Atlas Coach Hire on Albert Road. As a general guide prices start at around €500 for full day hire of a 40 seater luxury coach with driver. Usually 300km a day are included in the price with additional costs over this rate.
Airport Transfer in Cape Town:
Cape Town International Airport (CPT) is the third largest in Africa yet is still very small by European standards. It"s easy to negotiate and was upgraded for the 2010 Football World Cup. Just be wary of the customs officials, they"ve been known to open bags and confiscate luxury food items and alcohol you"ve brought with you. First timers to Africa may be disappointed to learn that the first rhino they"ll see is not on the airport runway but on a large sign advertising HSBC.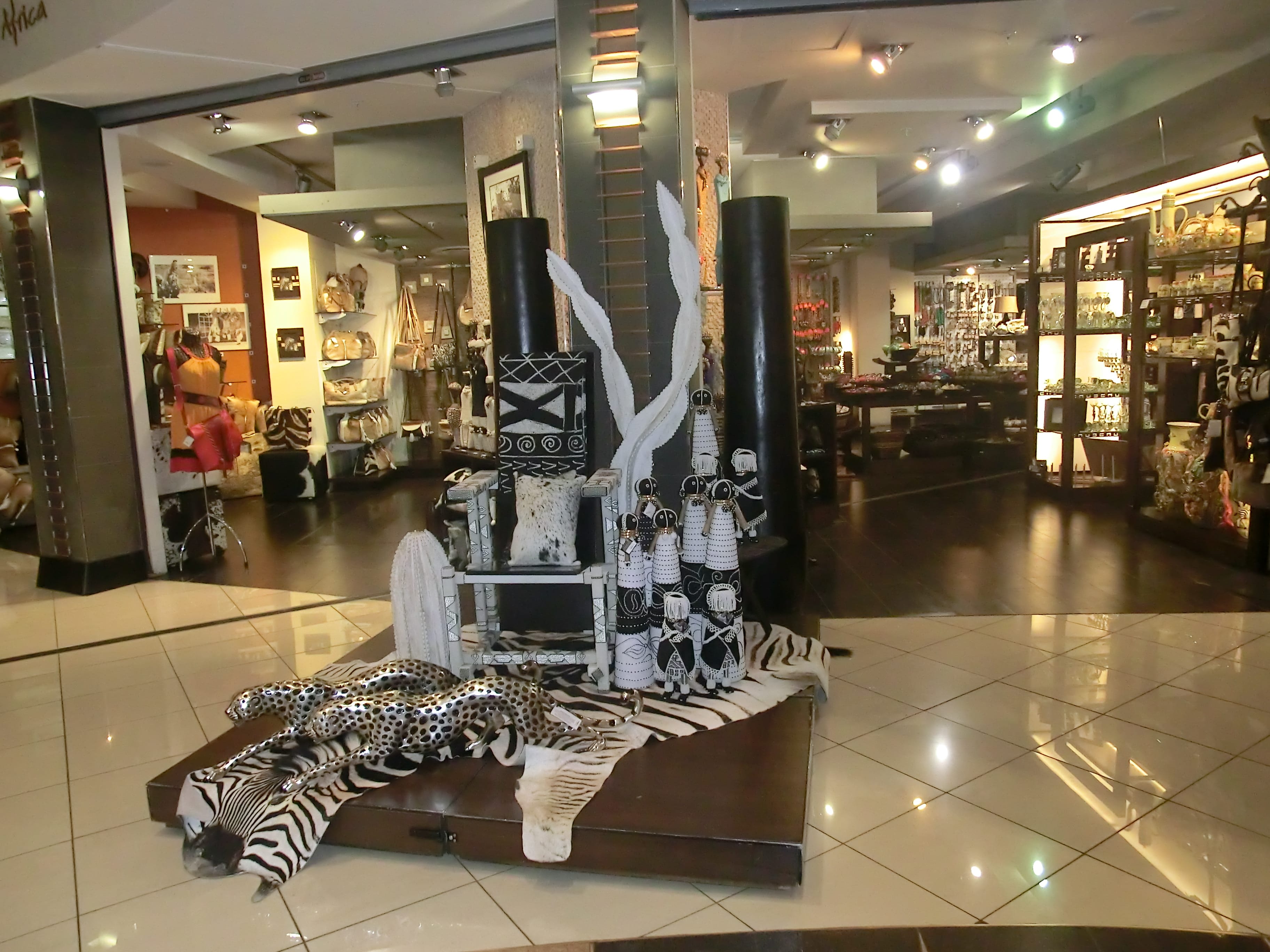 Transport from Airport to Cape Town is a photographic journey:
From Cape Town International Airport (CPT) it"s a 20 minute drive to the city centre. On route you"ll get a first glimpse of all that is good and bad in the country. Like the breathtaking sight of Table Mountain, and a squalid township where people live in makeshift shacks and children use the ground as a toilet. There"s so much to take in on your first journey that most people spend the whole journey with their camera pointing out of the window.
Different airport transfers:
When you come through the arrivals gate a large squabble of touts will try and get you to their taxi. They all charge similar prices and their trustworthiness varies wildly so watch out for the illegal taxis. Rather than take the risk, a pre booked airport transfer is cheaper, more reliable, and comes with a smiling African man waiting with your name board. A transfer will cost around R250 (US$25) for 1-2 people and R350 ($35) for 3-4 people. Bigger vehicles are available on request.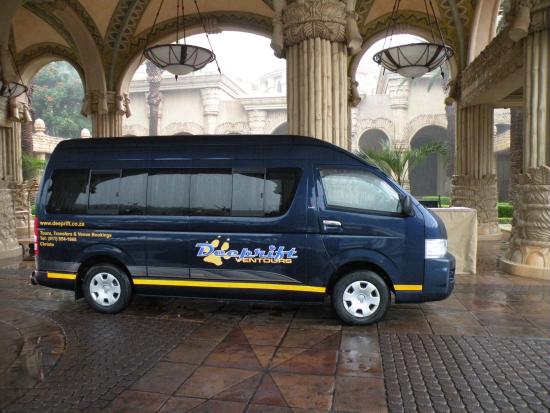 Taxis in Cape Town:
There are two types of taxi in Cape Town, one for most of the tourists, and then the African Taxi for the brave and adventurous. The latter is the local public transport, and comes with all the quintessentially African images. It"s not that uncommon to have 25 people on 16 seats and space for luggage is always a luxury. Drivers blare out bass heavy music and accelerate the wrong way down streets, while the abnormally large bum size of local African Mamas helps reduce the space further. Still...it"s an experience.
Private taxis and taxi roulette:
Fortunately, private taxis are also common. Pre booked or hailed down on the street, taxis cost around US$1 per kilometre. However, if you don"t request a certain vehicle you never know what car will be your taxi. Some taxis are wrecks on wheels, with doors hanging off, engines backfiring, and springs pinging through the seats. Others are comfortable new cars. Driving these taxis are people from all over the continent so you can get a real sense of the differences between Zimbabweans, Malawians, and different South African tribes. No conversation in the taxi? In this rare occurrence just mention the word football to get them going.
Luxury sedan from e Africa Tours
How to book a taxi in Cape Town:
All taxis must be registered so check the driver"s registration when you get in (it should be easily visible). The safest and the most convenient way is to pre book a taxi in Cape Town. Our site lists different taxi companies in Cape Town, like Grab a Cab on Porterfield Road or Excite Taxis on 285 Lwr Main Road. This enables you to request a modern vehicle, so the wrecks on wheels will be sent to other customers.
What to see and do in Cape Town
Cape Town in the Western Cape province has been a foreigner's playground for over four centuries and its blend of culture and nature continues to make it an unforgettable highlight. It is rising almost vertically from the ocean imperious Table Mountain stands over the city. It acts as a compass, following you wherever you go. In one day you can go from walking through the dilapidated shacks of local townships to fine dining besides opulent yachts. Learn to kite surf and then take on Africa's most energetic night out, Long Street. Hike to the Table Mountain summit, before spending an afternoon on Robben Island, where Mandela and other political prisoners were incarcerated in isolation.
With so much to do it"s hard to know where to start. Here are our tips.
Table Mountain:
The mountain that dominates the city is an essential stop on your trip. Either take the cable car, or take on the challenging 2 hour hike to the 1076 metre high summit. Those who are really adventurous can walk the Table Mountain chain, five days all the way down to Cape Point. From the top the view is imperious. In front of you Cape Town and around you the Atlantic and Indian Oceans; next stop Antarctica. But don"t make the classic tourist mistake! Most visitors leave Table Mountain until their final day, and wake to find the whole mountain shrouded in cloud.
Cape Town City:
Shaped by settlers over four centuries Cape Town city centre is a fascinating blend of cultures. The Dutch came first, then the English, and now the city is being changed by immigrants from all over the continent. Admire the multi-coloured former slave houses of Bo Kaap, the vibrant bars of Long Street, or the opulent restaurants and shops of the Waterfront. Head to Greenmarket Square and haggle for some souvenirs before finishing the day with South Africa"s staple food; steak.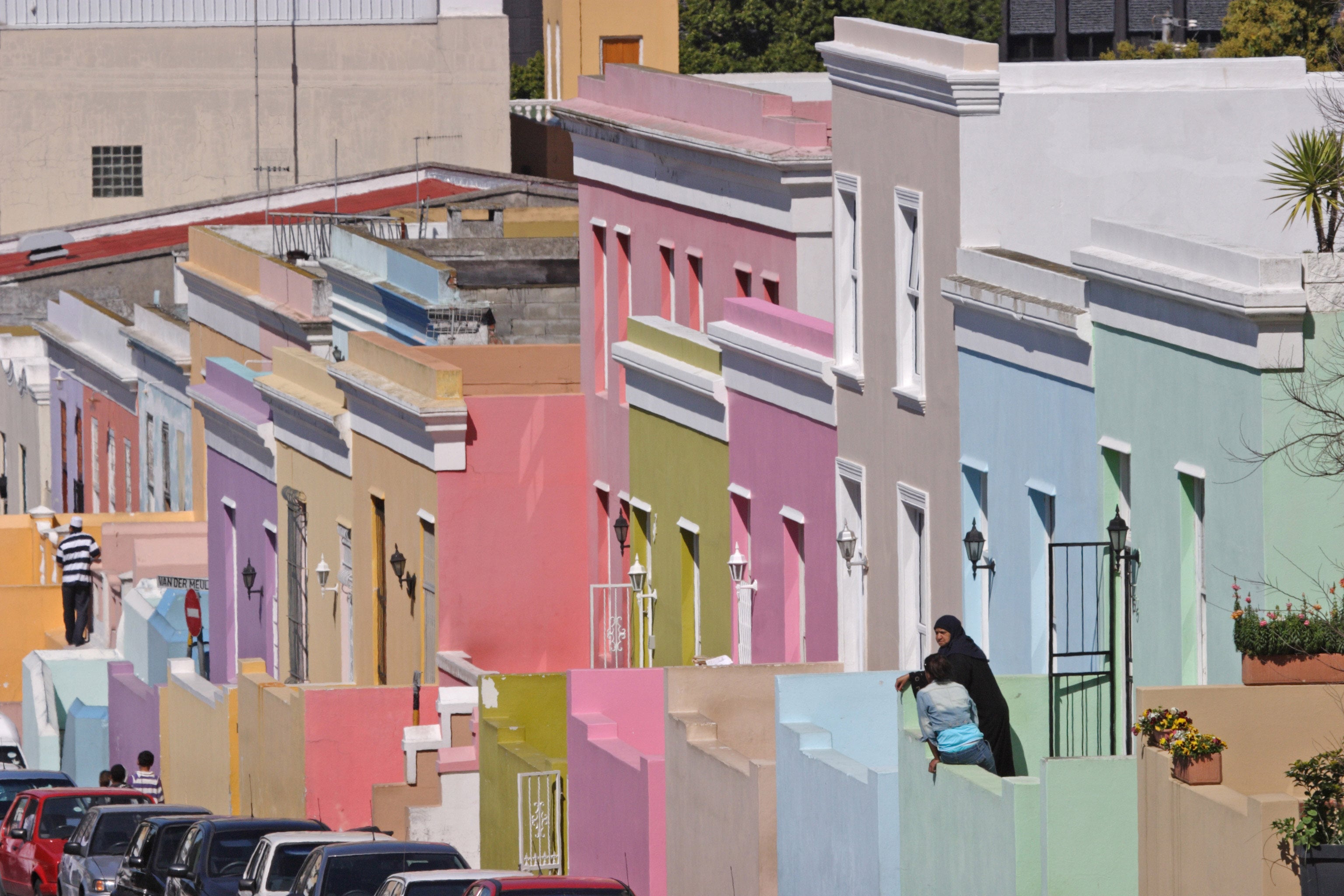 Cape Town Beaches:
Surrounded by ocean Cape Town has mile after mile of unspoilt beach. North of the centre Kite Beach is the world"s premier kite surf destination and you"ll find most of the world's top ten training here. Admire the riders as they fly through the air before floating back down like feathers. For something more sedate Camps Bay Beach has forever been the city"s sun lounging playground. Nestled into the slope between the ocean and the mountain, this suburb is arguably the city"s most picturesque.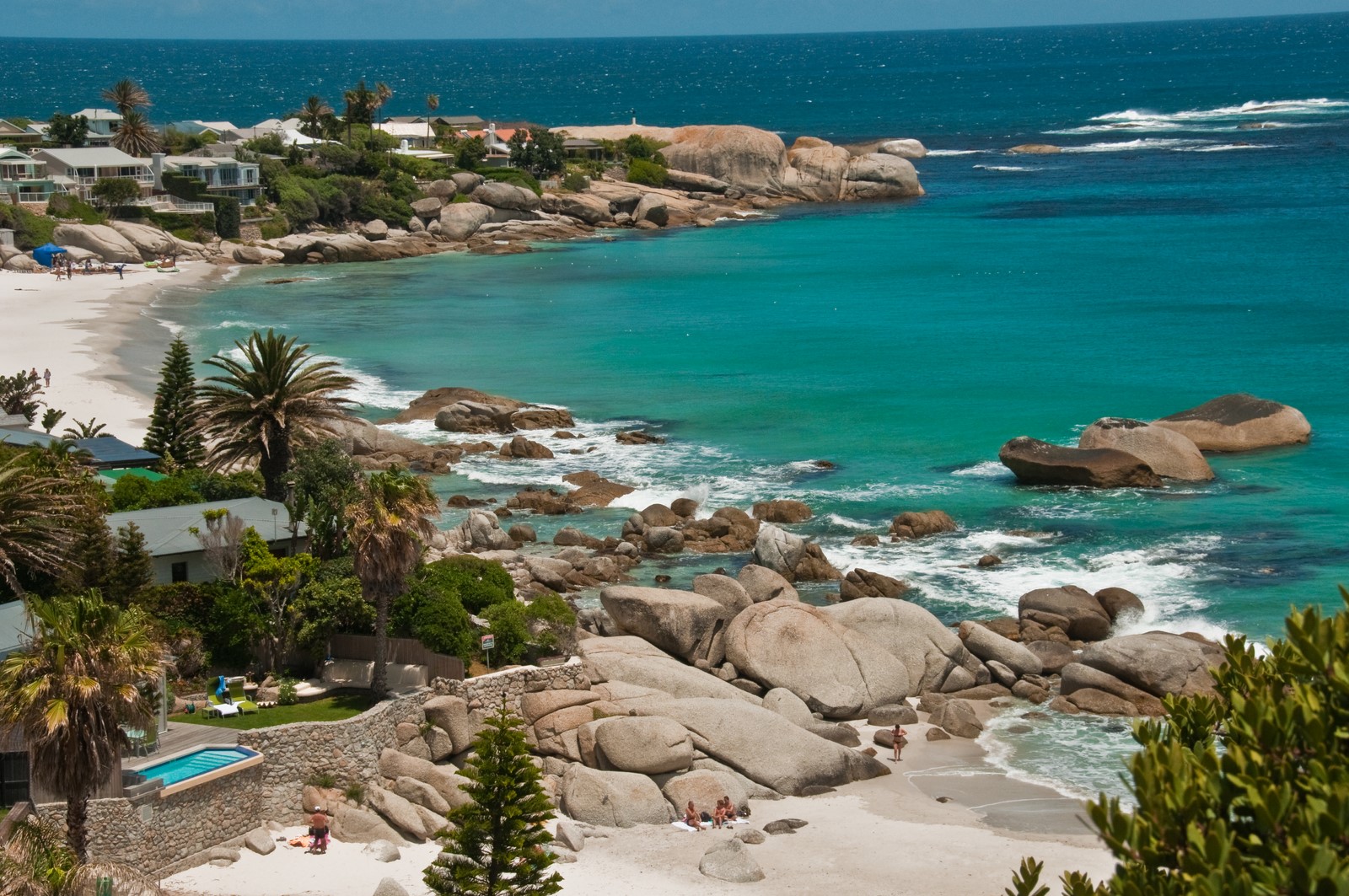 History and culture:
Nelson Mandela spent almost 19 years in solitude in the Robben Island prison, a 30 minute boat ride from Cape Town. Tours are conducted by ex prisoners and witnessing Mandela"s tiny cell gives people even more admiration for South Africa"s former leader. Follow the hypnotic roads out of the city centre to District Six, where a museum remembers the forced removal of residents during apartheid. It"s poignant, yet the memories of the country"s brutal past only increase the admiration of the country"s present.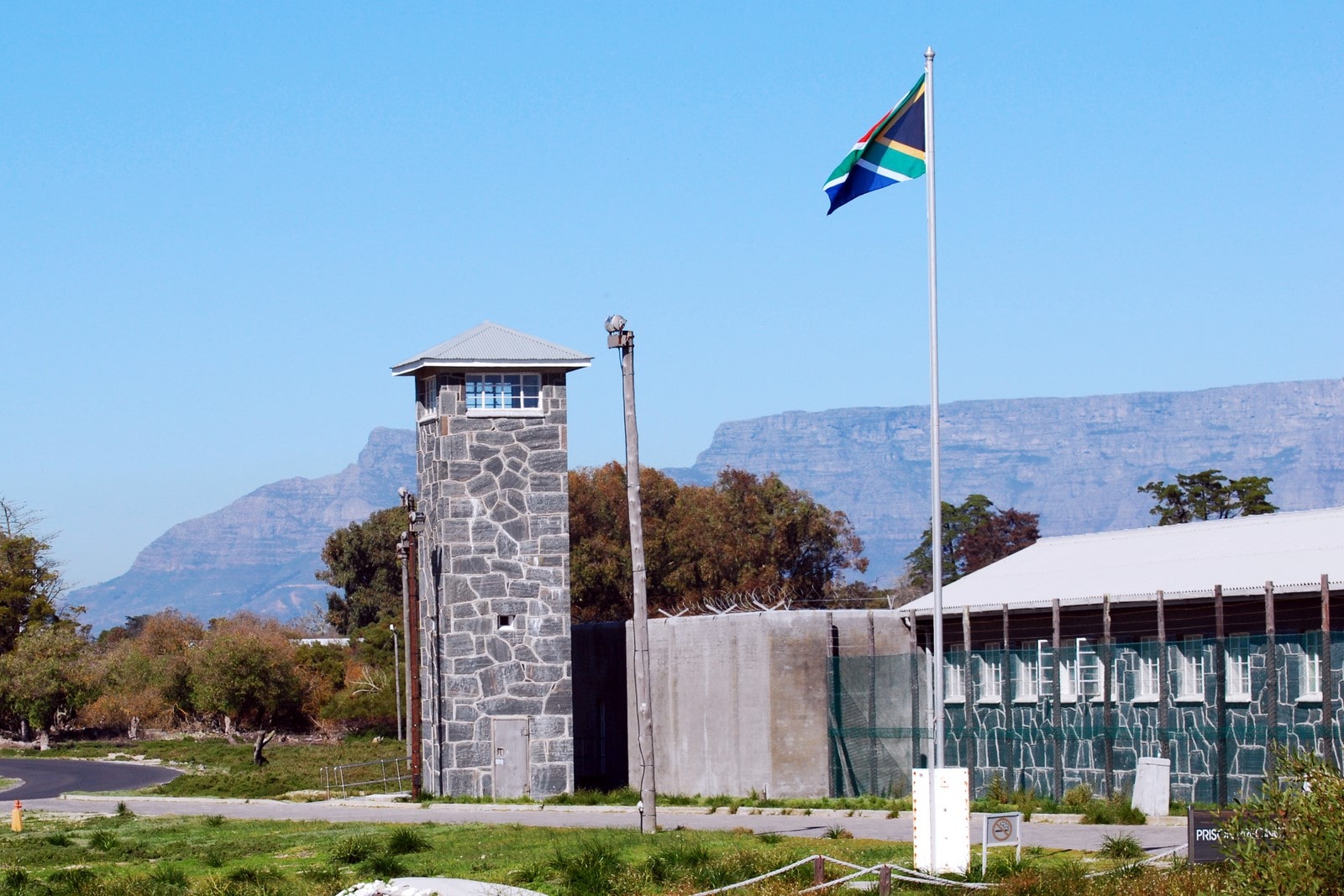 Adventure:
Cape Town does its best to push your heart into your mouth. Abseil off is the top of Table Mountain, dropping into pure vertical space above the city. When you"ve recovered skydive over the beach, and then abseil down some waterfalls. Those who prefer things a little more relaxed can learn to surf or race some penguins to the ocean.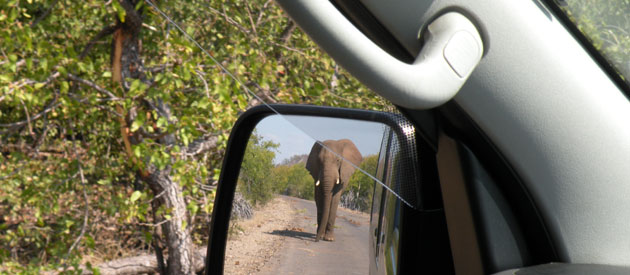 Options for tourist transport in Cape Town
Do you want to go sightseeing in and around Cape Town? Do you want to visit other cities in the region of Western Cape? Get ideas for tours and city trips in the region Western Cape here.