The favourite website for travel professionals looking to compare and book ground transport services in South Africa. We cover places like Cape Town, Johannesburg, Durban, Pretoria, Port Elizabeth, as well as other cities and destinations in South Africa. With our easy to use tool you can plan all your chauffeured services without needing to make a phone call or send endless emails. Our service covers airport transportation, coach hire in South Africa, minibus hire, car with driver hire, and taxi reservation.
We connect you with local transport providers, meaning you can get quotes for individual and group ground transportation without long trawls through the internet. To get quotes and start making reservations for airport transport and bus hire in South Africa simply complete the form below.
Chauffeured Transport Services in South Africa
Through our website you can connect directly with transportation and travel service operators in South Africa and the rest of the world. We list coach rental companies, minibus rental companies, airport transportation and shuttles, car-with-driver rental, and classic car hire.
Our service is targeted towards tour operators and travel agents, but we also welcome individuals and private parties. We always want to help you  find the best deal, whether your booking for a large group or just yourself.
South Africa"s transport infrastructure is mixed. Most visitors are generally surprised by the quality of the roads. The national highways are kept in excellent condition and travel through a stunning variety of landscapes. However, in some of the poorer regions like the Eastern Cape, road quality can vary. Outside the cities public transport is limited, and inside the cities it can be very crowded – think boxes of chickens by your feet and minibuses that sound like they"re about to fall apart. For this reason everyone who can afford it travels by private transport.
Kya Sand, Johannesburg, Gauteng
Coach hire in South Africa
Most coach hire companies in South Africa gear their services towards corporate clients and the international tourist market. Companies are based in the large cities like Johannesburg and Cape Town, but work across the country. Travelling across South Africa by coach is a truly unique experience; winding through mountains, cutting through deserts, passing women carrying babies on their backs and locals waving hello enthusiastically. All along the country"s scenic roads there are designated look-out points, essential stops for those awe inspiring photos.
Coach companies have a range of vehicle sizes, up to 70 seaters. Focusing on the tourist market they offer excellent facilities and many people will be surprised to find South Africa has coaches as luxurious as anything in Europe. Still, there will be plenty of sights on the road to remind yourself that you"re in Africa.
As a general guide prices start at around €500 for full day hire of a 40 seater luxury coach with driver. Distances between destinations can be great so expect to add additional costs when travelling more than 300km a day.
Airport Shuttles/Transportation
South Africa has only five international airports, but it does have a number of domestic airports and budget airlines connecting the rest of the country. O.R. Tambo airport in Johannesburg is the biggest in Africa and is usually full of people exclaiming how small they think it is. The airport is named after Oliver Tambo, probably the most influential forefathers in the fight against apartheid. Flying is relatively new to South Africans and most airports still look more like quiet bus stations. Although, unlike bus stations, you won"t find women carrying boxes of chickens on board.
Inside all airports are minicab and shuttle service stands where you can book private transport. You won"t need to look for them, there is always an aggressive tout standing at the arrivals gate looking for you. However, having stands at the airport means its more expensive than pre booking. Being met by a wide smiled local driver is one of the delights of landing in South Africa. They"re extremely talkative and immediately give you a positive impression about the country. You can flag down a taxi outside it"s advisable to prebook; getting into an unregistered taxi at the airport is not smart, drivers know you"re new to town and will charge you accordingly.
To be sure you"re met by a driver and vehicle that meets your standards you can fill out our transport quote form below. We connect you to local companies so you can compare prices and pre book your airport shuttles and transportation.
Minibus hire in South Africa
All over South Africa you will find 16 seater minibuses. These are also known as a "combi" or "African Taxi" and their drivers are famous for flaunting all possible road laws. You can find them driving on pavements, wrongly going up one way streets, flying through red lights, and accelerating through lanes of busy traffic. These vehicles are actually the main type of local public transport. Because drivers are paid per journey they"re usually manic behind the wheel.
However, privately hiring a 16 seater minibus is excellent value for single or multi day trips. Many drivers would rather have a private client than spend the day hoping to fill their bus with local customers. And if you specify you want careful driving they will happily oblige. Toyota Quantums have a monopoly on the market so the quality of the vehicle is simply dependent on how old it is. South Africans tape metal together, dangerously rewire, ignore all bodywork dents, and keep driving until the vehicle absolutely can"t go anymore. These are cheap to hire. New vehicles, still in a relatively new condition, are understandably more expensive but you still shouldn"t expect luxury.
The best way to hire a minibus is to use a coach hire company. They will be able to find you a vehicle that meets your standards and budget. Using the form on our website you can begin to compare prices and book your ground transport needs.
Car With Driver Hire
Roads and driving conditions in South Africa are very different from Europe. While they have the same road laws as Europe, a lack of enforcement and tiny punishments mean everybody breaks them. For example; reversing down the highway hard shoulder is acceptable if you miss your junction, undertaking is as popular as overtaking, and a red light means you can go if nothing is coming.
Hiring a car with a driver is therefore a sensible option in South Africa, although the market is not yet professionalised. Driver wages are low so it usually only costs €20 a day more to also get a chauffeur. Unfortunately, there are only a few companies that offer this service. However, when you are in South Africa it is easy to find a car with a driver. All hotels will be able to point you in the direction of someone with a vehicle looking to make some extra money. For journeys over 100km, it"s a much cheaper option than going by taxi, but negotiating prices directly with drivers can be laborious. By using our price comparison matrix you can easily compare prices and pre book car with driver. Our service ensures you not only get great deals but have the luxury of having all your ground transport pre booked.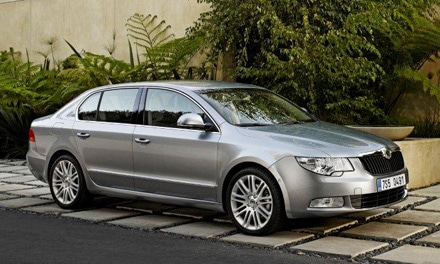 Taxi and minicab hire
Relative to other costs, private taxis in South Africa are expensive. As a general guide you will pay around €1 per kilometre. Quality varies widely, between new vehicles and wrecks on 4 wheels that have you expecting the imminent breakdown. One great advantage of taxi travel is meeting people from all over Africa. This is a job taken by many immigrants so you"ll be finding out some great life stories about life in Zimbabwe, Malawi, and all corners of the continent. They"re interested in you and will have a flurry of questions along the lines of; are you married, which football team you support, and what the weather is like in your country.
All taxis must be registered so before getting in make sure you can see the driver"s registration card (usually hanging from the mirror or stuck to the dashboard). You can flag taxis down, or prebook them with a taxi company. Better still taxis can be pre booked on our website, so your whole itinerary can be planned and organised before arriving in South Africa.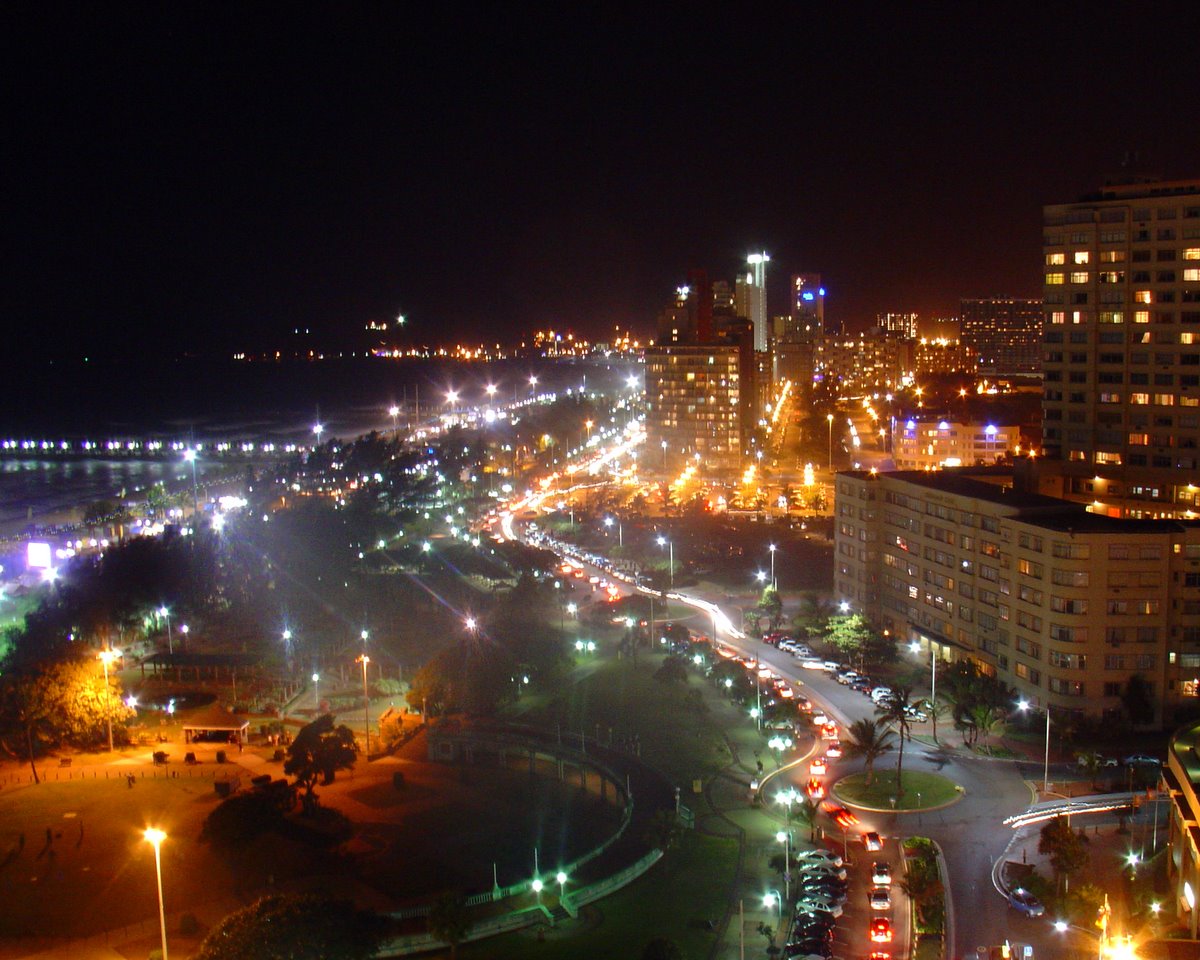 Public Transportation Services in South Africa
Public transport does connect everywhere in South Africa. However, the quality is very mixed and depends on where you"re travelling between. Major cities are connected by luxury buses and trains, but the only way of reaching towns and rural destinations is by crowded "African taxis."
Trains: A slow train line connects Cape Town with Johannesburg (28hours) and Durban (2days). It"s a beautiful journey, crossing mountains, deserts, and farmland. Seater class is very cheap (€25 from Cape Town to Johannesburg) and full of drunk locals passing the time so don"t expect any sleep. Sleeper class is comfortable and if you"re a couple you"re given your own cabin.
Buses: Buses connect all big cities in South Africa with the level of comfort dependent entirely on how much money you"re willing to spend. Intercape is luxurious; think reclining seats, loads of space, and tickets for your bags for extra safety. For half the price you can travel on a battered coach blaring out intolerable local dance music, and a floor your feet stick to when you walk down the aisle. The funniest part of the journey is the bus stations. At every stop you"ll find a collection of locals running up to the windows and trying to sell you all the essentials for your journey; like hard boiled eggs, socks, sunglasses, fruit, and various kitchen appliances. Sales are conducted through the window so have your change ready.
Flying: Budget airlines have recently taken off in South Africa and if you book a month in advance it"s usually cheaper to fly than go by luxury bus. Kalula and Fly Mango operate numerous daily flights between Cape Town and Johannesburg, as well as connecting its other cities. South Africa is a huge country so most tourists include flights in their itinerary as well as private ground transportation.
"African Taxis" or Combis: This is main transport for locals and the only public transport that connects smaller towns and rural areas. An African Taxi is a 16 seater minibus that runs a specific route. They"re easily the most popular vehicle on the road and take illegal driving to extremes. There is no timetable; African Taxis usually only leave when they"re full and often overfill to make a bit of extra money. It"s not uncommon to squeeze 25 passengers in, as well as having the floor completely covered in luggage. They are extremely cheap and as passengers get out you can upgrade your position to the less crowded back seats. 
Does your service cover the whole of South Africa with all ground transportation services?
We launched our website in Spain in 2011 and are rapidly expanding to include more countries. While we don"t cover the whole of South Africa we are busily building a network of partners to help you find the best deals for all your ground transport needs. You use either use the form below or contact our dedicated customer service team.
Register your South African coach hire and minibus with driver rental company in our directory
If you're a local bus and coach hire company in South Africa or in any other country we want to hear from you. Through our site, you can promote your coach, and bus hires with driver business in our directory for free. We'll help connect you to travel professionals and clients you currently don't have access to. On our website, you can add your business details to your country and region directory and create your own company profile with detailed information about all your services, photos, and various backlinks to your own website. Contact us and start receiving bus rental quote requests from tourist professionals and private clients.
Provinces in South Africa with coach hire and minibus with driver rentals