Compare and hire a coach, mini-bus and bus in Agadir with ease! Receive competing bus rental with driver quotes from different mini bus and coach hire companies. Compare quotes on rental costs, client ratings and reviews, number of seats in the bus, space for luggage, facilities and age of the vehicle. Ask our customer service for help when organizing your bus trip or tour. RentAutobus helps you to compare multiple chauffeur driven bus rental and motorcoach companies in Agadir, where you can hire group transport ranging from chauffeured mini-buses to full-sized coaches. We are here to help you to find the best possible deal in coach hire for your trip.
Everything about Agadir, options for tourism and ground-based, chauffeured and private transportation in Agadir. For tourism operators, travel agencies, independent travelers or group travel agencies.
Price ranges for Agadir bus and driver rentals
Check these Agadir bus hire rates in relation to bus size
Agadir is a popular tourist city on the Atlantic coast of Morocco. Destroyed by an earthquake in the 1960s it"s been rebuilt using a European style rather than a Moroccan one. People come for the beach, climate, and relaxed lifestyle, as well as probably the best parties in the whole country.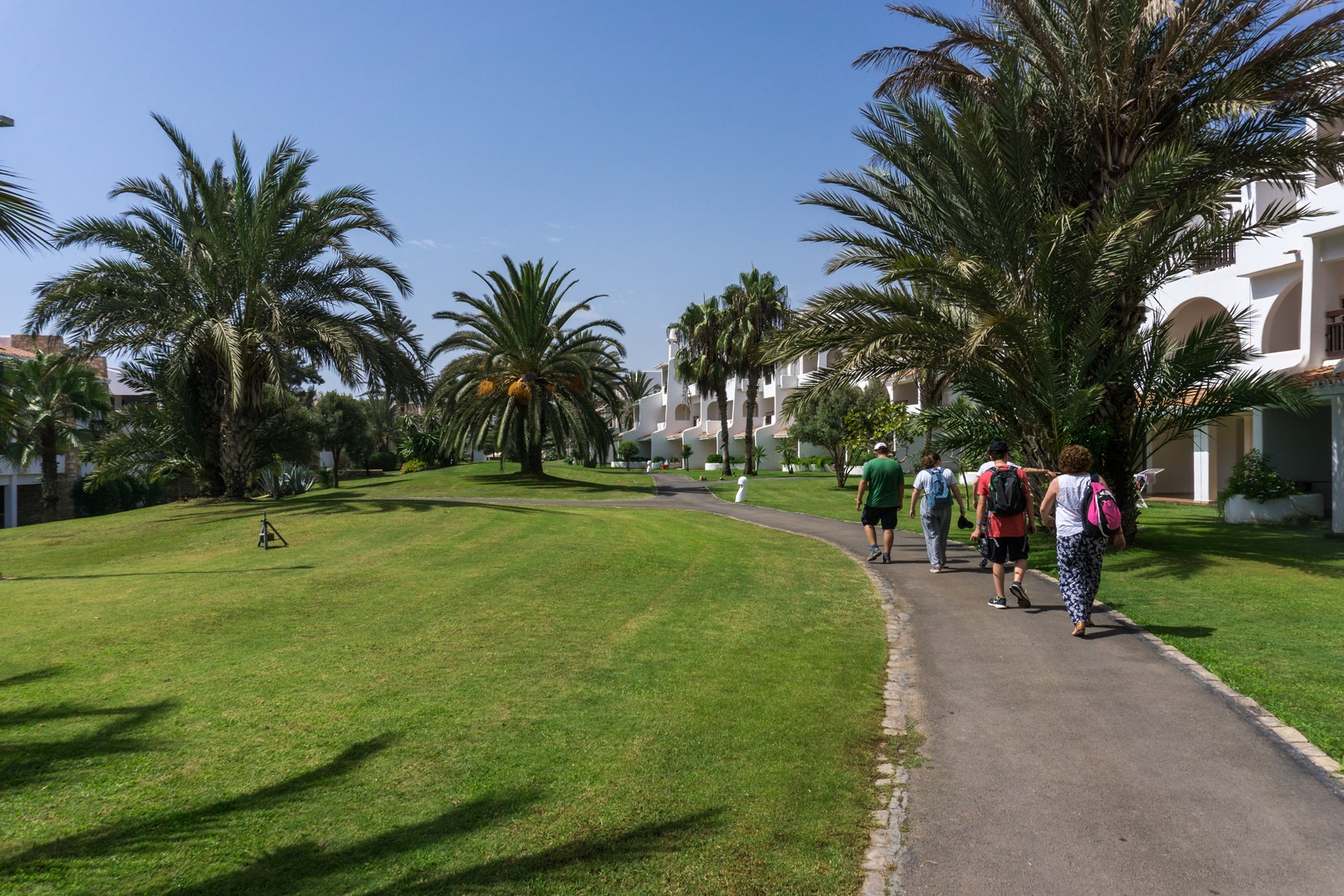 Types of Transportation to and from Agadir
Minibuses and coach rentals in Agadir
Agadir"s economy is centred on its harbour and tourism industry. There are over fifty tour companies that service this industry and they offer a huge choice when it comes to Agadir minibus and coach rentals. Most people don"t hire coaches to explore Agadir, but to make day trips to nearby destinations like Essouraira or Marrakech. Bus rental prices are similar to those in Spain expect to pay between € 350,- and 450,- per day depending on vehicle size. Via our forms you can request competing quotes and enter in direct negotiating with the different bus rental operators interested in servicing your tour or group transfers. Compare costs on our site from companies like Diva Car on Rue Badr, Ichnad Service Car on Avenue du Prince Moulay, and Baim Service in Talborjt. Would you like to rent a bus in Agadir? You can find a selection of bus rental companies with their profiles on our bus rental Agadir page.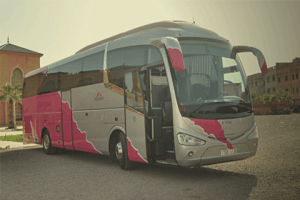 Airport Transfer in Agadir
Agadir-Al Massira Airport (AGA) has been a popular arrival point for over twenty years. There are direct flights from many European cities, particularly the UK, France, and Germany. The airport is out of town and an airport transfer will cost around €18 during the day and €27 at night (after 8pm).
Did you pre-book your Agadir airport transfer? If not then be prepared for a succession of taxi touts trying to offer you a transfer for some less than desirable prices. Pre-booking is cheaper, safer, more reliable, and comes with a smiling Moroccan man meeting you in arrivals. You can reserve or request transportation in the city of Agadir, where you can choose from multiple specialized companies, and you can request a size or specific type of bus at companies like Agadir Transfers, Taxi Aeroport Agadir on Secteur R nº 19, and Agadir Airport Transfers at Agadir Al Massira Airport.
You can also travel by public transport but you must first walk to the main road, then take a bus to Inezgane, before changing for another bus to Agadir.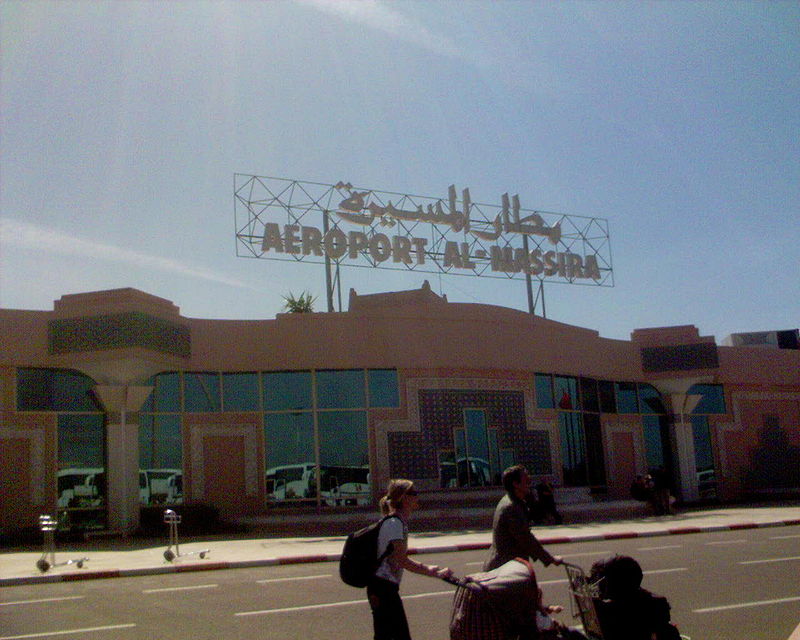 Car with Driver Hire in Agadir
Agadir is centred around the tourist promenade and beach. Here you"ll find surfers, bars, sunbathers in bikinis, and many typically none Moroccan things. Many people hire a car with driver in Agadir to visit some of the more authentic sights surrounding the city, like the remains of the original fortress, the 3000 stalls in the Souk El Had, of the stunning Paradise Valley.
Car with driver hire is easy to arrange and costs as little as €70 for up to four passengers. Rental companies usually have drivers that can speak French, English, German, Spanish, and even Japanese, so it"s always good to specify where you"re from. You can expect a modern and clean car, but don"t anticipate being in a luxurious motor. Check for deals based on the specifications of your itinerary via our form.
Taxis in Agadir
Taxis in Agadir can be annoying. Why do they always refuse to use the metre? Why do they always overcharge because you"re a foreigner? They have motorbike taxis, petite taxis, and grand taxis, but the drivers always seem to be on the hunt for ripping you off. When taking a taxi it"s best to find out the price in advance and then stick to that price when negotiating. The driver will probably take you if you"re confident enough.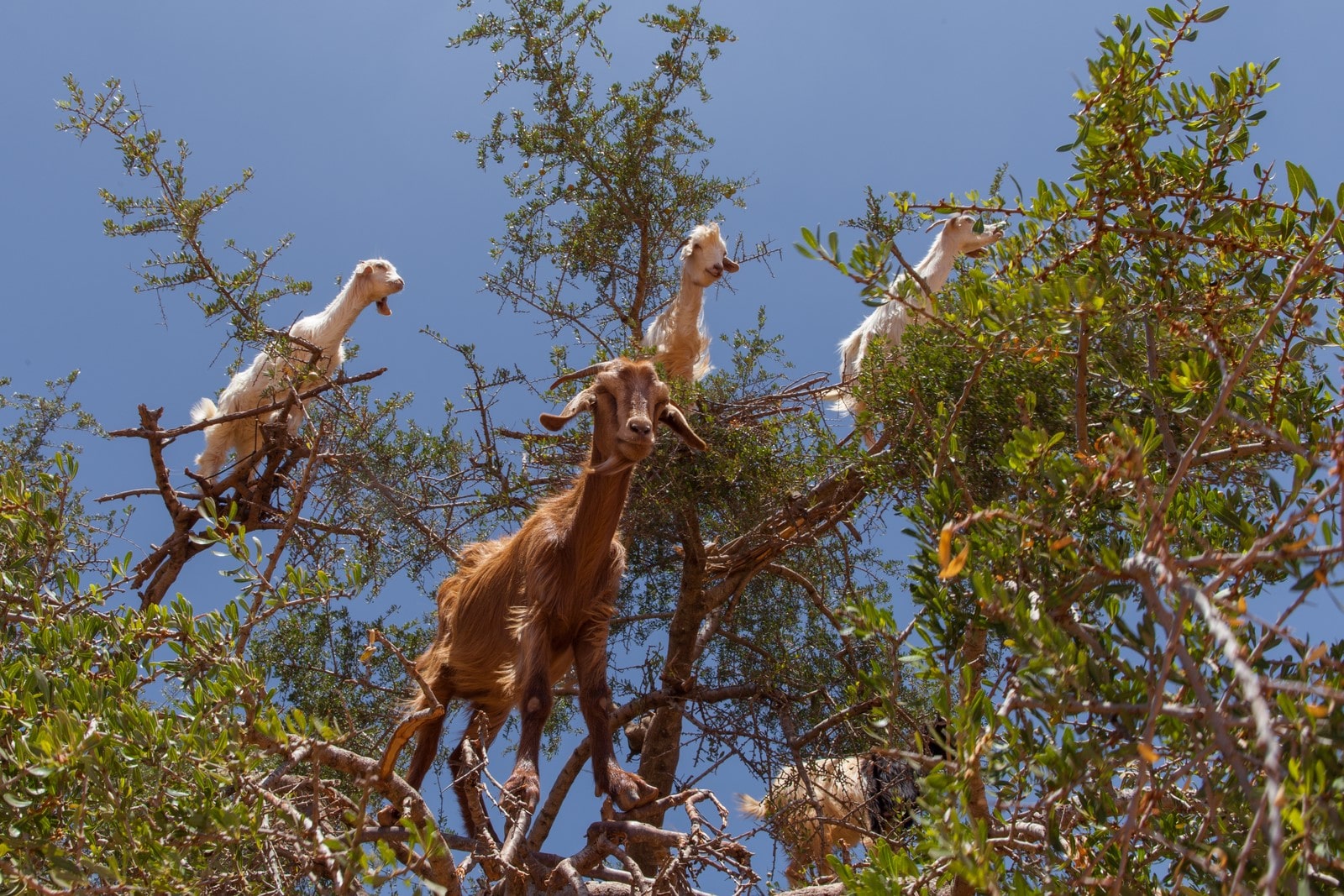 City tours in Agadir
You can rent a bus in Agadir for tours in the city or in Souss-Massa-Draa Province. Many people come to Agadir for the combination of sun, sand, surf, and shopping. Throw in the availability of alcohol and you can see why it"s a destination that"s loved by some and hated by others. But there is much more to Agadir than the beach promenade. When you"re in town make sure you consider the following:
Visit the fortress remains that tower above the city.
Check out the 3000+ stalls at the Souk El Had and haggle for anything from rice to leather to souvenirs and spices.
Take a day trip to the magic and madness of Marrakech.
Head into the mountains for the stunning nature of Souss-Massa River National Park.
Just 15kms from Agadir you"ll find the hippy surfing village of Taghazout.
80kms away is Taroudannt, a historical city which gives you a real sense of ancient Morocco.
Drink lots and lots of whisky. No, not the Scottish kind, we"re talking about Berber whisky, which is the local nickname for mint tea.
Head north along the coast to the quaint coastal town of Essouraira.
Try learning to surf and then get slammed by some massive waves.
Options for tourist transport in Agadir
Do you want to go sightseeing in and around Agadir? Do you want to visit other cities in the region of Souss-Massa-Draa ? Get ideas for tours and city trips in the region Souss-Massa-Draa here.