Plan to hire a coach, bus or minibus or do you need airport transfers in the region of Souss-Massa-Draa ? Looking for tour and travel services like taxi, car with driver rentals or other chauffeured transportation options in the surroundings of Souss-Massa-Draa ? No costs to compare offers from transportation companies and travel agents that rent and organize vehicles with a chauffeur around Souss-Massa-Draa in Morocco. No more calls!
Start using our transport services in the region of Souss-Massa-Draa , by filling out the form below.
About Sous-Massa-Draa Province
If provinces could win prizes for diversity then Sous-Massa-Draa would run out of acceptance speeches. Stretching from the Atlantic Ocean to the Sahara Desert, Sous-Massa-Draa offers something for everyone. From surfing in Agadir, to the sand dunes at M"hammed, ancient ruins of Alt Ben Haddou to the High Atlas Mountains and spectacular Dades Gorge. It almost feels like its own country, and Sous-Massa-Draa province is larger than every European country except for Russia. In many ways this is a fabricated province, as you"ll hear a few different languages and meet people from different tribes. But the transport infrastructure is excellent and this is one of Morocco"s leading tourist destinations. As this province has lots economical and touristic activity ground transportation service companies in Souss-Massa-Draa are widely available.
Bou Azer East deposit, Bou Azer, Bou Azer District (Bou Azzer District), Tazenakht, Ouarzazate Province, Souss-Massa-Draâ Region, Morocco
Transport and Travel Connections in Sous-Massa-Draa Province
In Sous-Massa-Draa you could complete a real Moroccan rally. Fly into Agadir International Airport (AGA), take a private minivan with driver along the coast, travel by bus into the mountains, continue by 4x4 into the desert, and then ride a camel into the sand dunes. Nature has always been a problem when getting around in Sous-Massa-Draa. How do you negotiate such diverse landscapes? But this region has seen huge investment and there are excellent roads that cover the whole province.
Travel by plane and flights to Souss-Massa-Draa
Agadir – Al Massira Airport (AGA) is the main entry point to the province, even if it"s over 700kms away from some of the other destinations. It"s rapidly expanding and there are flights arriving from many European cities, in particular those in France, UK, Germany, and Eastern Europe. Make sure you"ve got a window seat as the views over the Atlantic Ocean and red desert plains are spectacular. Agadir Airport is modern and clean, but there"s also another entry point. The countryside around Ouarzazate has been the setting for over 30 Hollywood movies, and Ouarzazate Airport (OZZ) has been the landing point for the likes of Russell Crowe and Indiana Jones. However, if you don"t have a private jet you"ll have to fly from Casablanca or Paris. Once landed at one of these airport you can have your private driver waiting for you for a simple airport transfer or start of your tour. Check our forms to receive quotes. Read more about transport between Agadir and its airport here.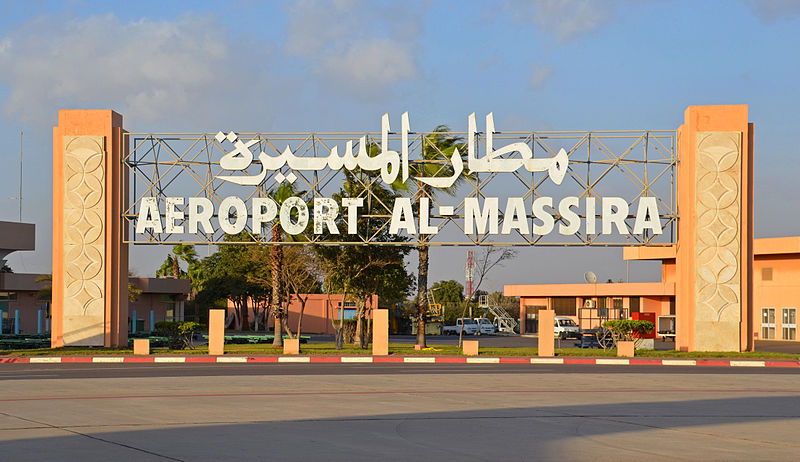 Travel by road to Souss-Massa-Draa
Perhaps in an attempt to bring together the diverse people of the province, the local government has done an exceptional job in developing the road infrastructure. Excellent roads run from the coast to the desert, stopping at every town on route. As an example, check out the road to Dades Gorge. This spectacular set of hairpin bends is an engineering marvel. There"s even a cafe terrace at the top so after reaching the summit you can sit and watch the other drivers negotiate the steep ascent.
In recent years the highway has even extended to the edge of the desert and the town of Zagora, where palm trees and camels line the side of the road. Then there is the stunning road that cuts straight through the dramatic walls of Todra Gorge.
While there are bus services throughout the province they don"t run very often. For example, most buses run just once a day and only connect the towns on the highway. Private transport is very cheap in Sous-Massa-Draa and helps you explore the hundreds of attractions that are just off the main road. For example, the UNESCO accredited Alt Ben Haddou lies just 9kms off the highway. Or there are many ancient desert kasbahs that feel like you"re in a film set. The spectacular Dades and Todra Gorges are only reached by private transport. To organize the transport for a group tour we recommend you to check our Agadir coach and minibus hire page or if you have the route already planned to directly request multiple transport quotes via the form.
View minibus and car with driver from Navette For You
Tours in Sous-Massa-Draa Province
With so much to see and do where do you start? Here is a very brief run down of the treasures on offer, your tour with private transport in a rented vehicle with driver around Sous-Massa-Draa Province can start at the coastal province capital of Agadir and heading east to the Sahara Desert.
Agadir
Touristy, over the top, unauthentic? Some people don"t like Agadir, saying it"s not like Morocco. Others love its beaches, beach bars, and all year round climate.
High Atlas Mountains
After a stretch of flat red desert the road weaves into the Atlas Mountains. It"s cold up here, but the views are spectacular and where else can you see snow in Africa?
Famous film sets
Heading down from the Atlas Mountains you"ll reach the Ouarzazate area. You"ve probably seen it all before. This was the setting for epics like Indiana Jones, Gladiator, Game of Throwns, Babel, Jewel of the Nile, and 7 Years in Tibet. In fact this landscape has been used to represent Egypt, China, Jerusalem, and just about every country that isn"t Morocco.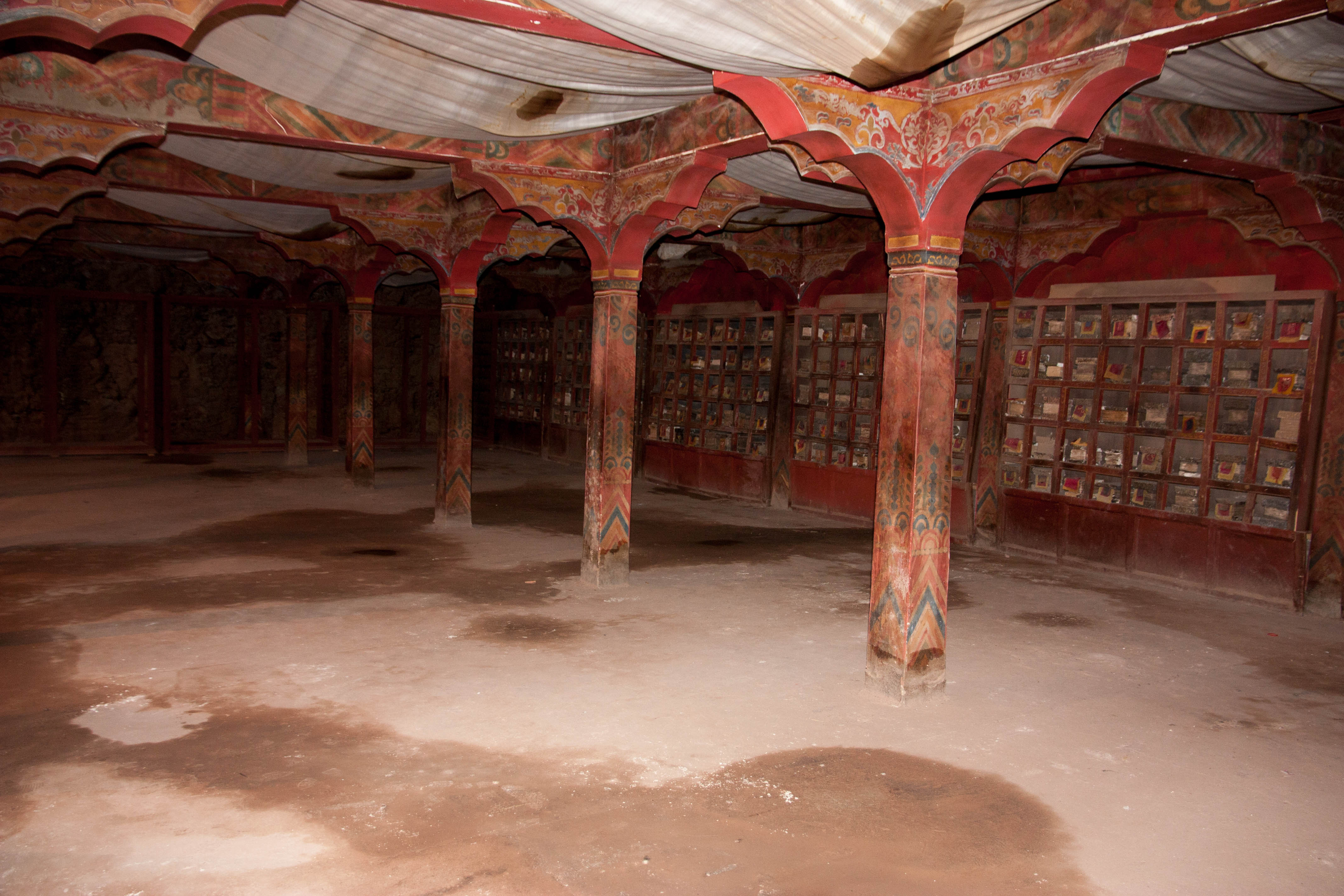 Sahara Desert
Keep going in your private transport. You"ll pass palm trees, dusty nothingness, and then reach the nomad town of Zagora. From here the Sahara Desert awaits and you"ll need either a 4x4 or camel to go further.
Spectacular Gorges
Dades Gorge and Todra Gorge are dramatic and well worth the detour off the highway. Dades has a more natural and peaceful setting, along with a spectacular road. Todra has more tourists and is a haven for rock-climbers.
Travel services in Souss-Massa-Draa
You can plan group travel in Souss-Massa-Draa with our online quote request system and plot your entire route. For example, you can plot the entire route of the tour we describe above. Travel in Souss-Massa-Draa province has never been easier: start today!
Cities in Souss-Massa-Draa
Agadir
Travel services in Souss-Massa-Draa
You can plan group travel in Souss-Massa-Draa with our online quote request system and plot your entire route. For example, you can plot the entire route of the tour we describe above. Travel in Souss-Massa-Draa province has never been easier: start today!