Compare coach & minibus hire companies in Perugia ! Use our reviews and comparison grid for insights in making the best choice. We allow you to compare multiple offers from various Perugia based bus rental with driver companies. We'll help you to find companies that match your bus transport needs. We list all kinds of mini-bus and coach rental companies from those specialized in transfers by vans to those with fleets of only full size motor coach busses. Companies specialized in local transfers and day trips in Italy or companies touring across multiple countries.
Bus and minibus with driver rental companies in Perugia
For a predominantly student city, it is logical that it has a good variety of public transport to move young people from one place to another. On the other hand, the network of motorways and expressways is not as abundant as in other parts of the country that are more active in terms of tourism and economy, but you can still move quickly on your rental bus or minibus with driver. The city is small but it has some 8 companies of rent of buses with driver, according to our search in the Yellow Pages. Would you like to rent a bus in Perugia? You can find a selection of bus rental companies with their profiles on our bus rental Perugia page.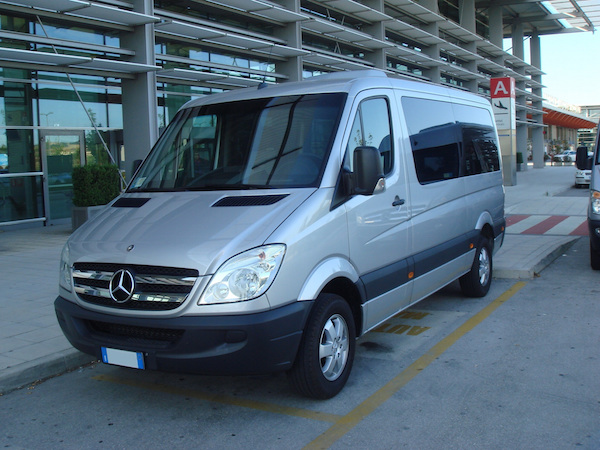 Here you will find three of them:
The Umbria Coach Company has been working in the branch since 1998. They offer several (mini)bus and tourist transportation services that include excursions, transfers to congresses, school transportation and off coach hire for religious tourism (this region hosts Assisi, a very important pilgrimage centre) and even European wide tours.
The fleet is large for Italian standards, it has more than 80 vehicles and most of of them are large 12 meter buses. The fleet is composed by 'Top Class' luxury coaches or just 'Luxury' to 'Economy Class' mini buses and coaches. The Umbria Coach company is located in Viale Giovanni Perari, 5, in Perugia.
Another company that is dedicated to the car and bus rental with driver is Autonoleggi Passeri, situated in Via Monte Subasio 33, in Perugia. Their website explains that everyday management is taken care of by Mr. Diego Passeri, the owner. They have been working in the sector for 20 years and they offer two types of services, school transportation and tourist transport. They have a fleet of Setra coaches from 7 to 55 seats, so you can choose according to your group size.
Finally, the Assisi Touring Company says on its website that they offer all kinds of transport services by bus, in Italy and Europe alike, as well as transfers to the airports and railway stations of the country, school transport and business services. The firm is located in Assisi, a town situated about an hour from Perugia, in Via A. Cristofani 5, and on its website they detail that all their coaches are Gran Turismo model and equipped with all comforts.
Perugia mini-bus hire and coach rental companies with driver and minibus hire companies with driver
Company
Vehicles
Client rating
More about Perugia mini-bus and coach hires and tours
Would you like to discover more about bus rental in Perugia and coach hire with driver, tours and tourist attractions? Want to have an indication of price ranges for rentals of buses in Perugia ? Check out our pages about: