Useful tips for Cagliari bus groups with 'what to see' and 'what to do' items and  'bus- friendly' or must see tourist sites in Cagliari . Check our list of attractions before planning your bus tour with a stop or departure in Cagliari . Let us know if your favourite attraction or 'bus-stop' is not there and you think we should add it to our list of Cagliari highlights.
What to see with your Cagliari group tour in a hired coach bus or minibus with driver
The city of Cagliari offers both beach and cultural activities. So when designing a tour for your group create a package which includes a bathing suit dress code combined with sport shoes, short trousers and a cap. I can be very hot here so it will be a good idea to rent a bus or minibus with a serious air conditioning system for tours around Cagliari. We recommend the following activities for your visit (not to mention a cap and water if you arrive in summer, of course):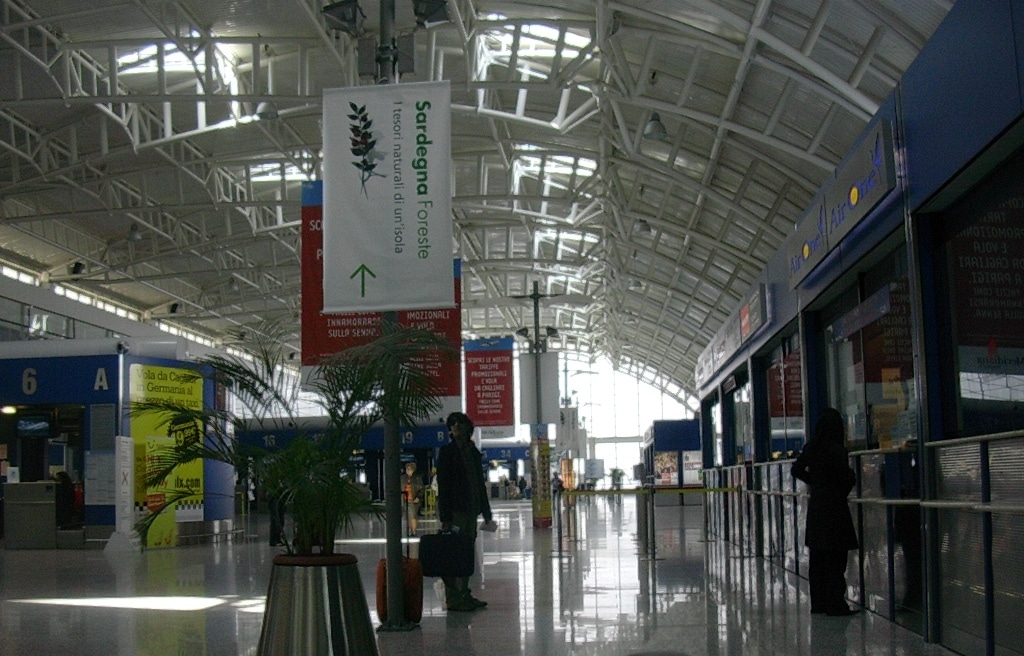 Tower of the elephant
If you want to see the city from a privileged spot and you are lovers of photography, you cannot miss this tower, although the wooden staircase is not suitable if you suffer from vertigo. It is located on the corner of 'Via santa Croce' with 'Via Università ', in the harbour area.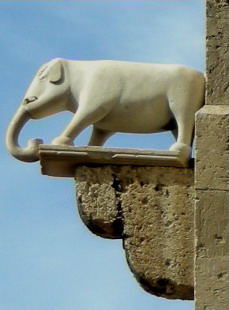 Archaeological Museum of Cagliari
It is not a bad idea to know the culture of the island through some of its museums, and rest a little of the activities outdoor and the beach. The archaeological museum, despite being poorly organized and not having all the information that it could have, contains many interesting pieces and the ticket is really cheap (3 €).
Cathedral of St. Mary
In any city of the world tourists know that they should visit the Cathedral, and in Cagliari it is worth doing so because it has a beautiful facade in Pisano style. The baroque interior is a real beauty. The Cathedral is located in Piazza Palazzo, high in the Castello district.
Basilica of Bonaria
Built in 1704, this temple gives its name to the capital of Argentina (Bonaria means Buenos Aires), so the current Pope visited it on his first visit outside the Vatican. The basilica of Bonaria is located in the square of the same name, at the top of a hill from which you can look at the sea. The people in the area say that sailors passing in front of make a cross sign so that the virgin will protect them.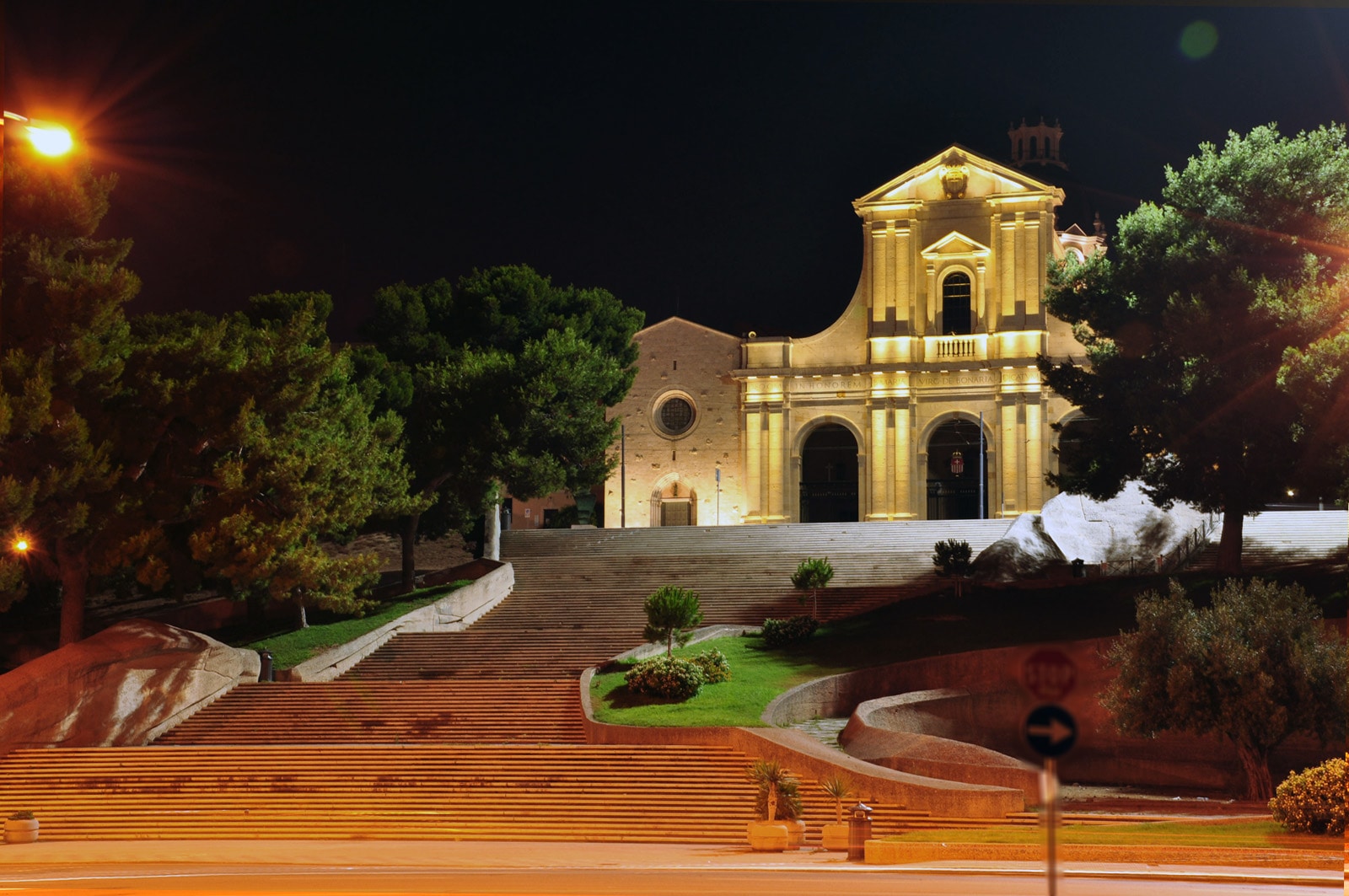 Excursion to the Monte Urpinu:
Cagliari is not old only stones, and if you want to exercise your legs surrounded by nature, a stroll to the Monte Urpinu is an excellent idea. The views are already worth a visit, but you can also enjoy a day outdoors while having a picnic in front of one of the lakes that are hosted by this park.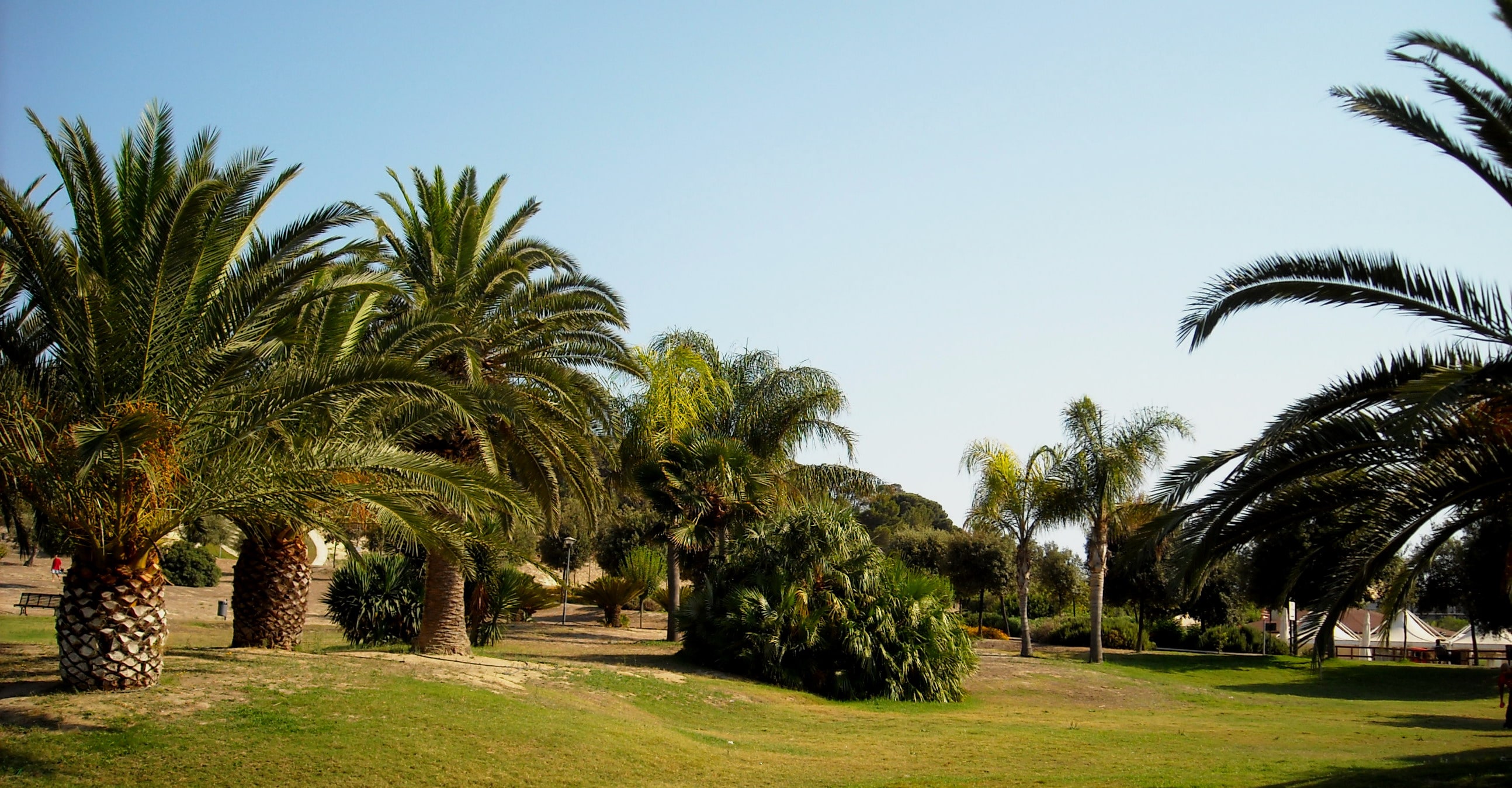 Church San Michele
This temple is located on Via Ospedale, near to the Cagliari Cathedral, in the emblematic district of Stampace. Built by the Jesuits in the 17th century, it is a very interesting example of Spanish Baroque style, with its portico of three arches and the interior, typically ornamented.
Stroll through the market of San Benedetto
One of those places where one must not go when hungry. A great variety of food and all really fresh. The food sellers know how to kindly convince passers-by to try everything. You will find sausages up to all kinds of fish, biscuits and other packaged food, but you can also perceive the atmosphere of the true Cagliari, and of its people in everyday life.
Eat in Cagliari
Once testing fish and sausage has made you hungry, it will be time to enjoy the food in the capital, one of its greatest pleasures, no doubt. As a recommendation, since it will be easy to eat well in Cagliari, if you want to check that you can eat one of the best pizzas in the country, you just have to go to Corso Vittorio Emanuele 269, and there you will find the Pizzeria Federico Nansen, where a friendly staff will make you feel at home and your purse will not suffer at all.

City tours in Cagliari
You can rent a bus in Cagliari for group tours in the city or in Sardinia region. Although the city of Cagliari is not well known outside Italy, Sardinia is and being its capital, it attracts many tourists from all over the world who come in search of excellent quality beaches and also of the monuments and gastronomy of the island. Many of these travellers arrive by cruise ship, but if your group wants to know well the area you may do it so much better by road, with the convenience of a rental bus with driver.
So, the best option is to rent a bus or minibus with driver to do routes and move around Cagliari and its environment with speed and comfort. They are also useful to escape some of the stifling heat if you visit it in summer. Among the most interesting things that you can visit in the capital of Sardinia, you can find the Cathedral, the Basilica of Bonaria, Monte Urpinu, a stroll around the market of San Benedetto, or the Tower of the elephant.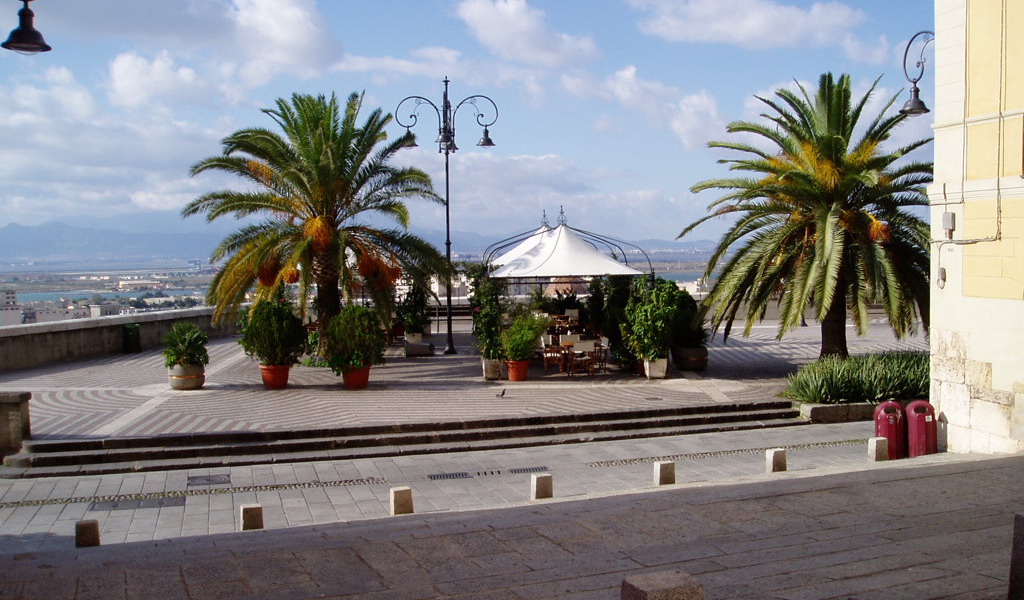 What to see and what to do in the city of Cagliari
If you visit Cagliari in summer it is necessary to combine sunbathing and sightseeing. The hottest hours of the day invite you to spend them swimming, of course, while the afternoon may be more appropriate to make cultural visits.
In terms of nightlife, Cagliari offers many and varied opportunities to take a drink or dance. Certainly you will enjoy the night fresh air to enjoy a cocktail and take a break from the beach and sightseeing day.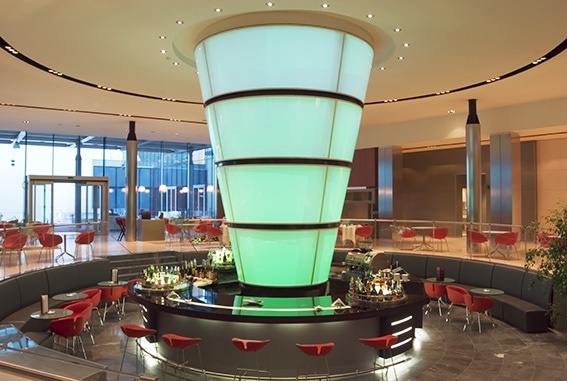 Tours in Sardinia
Sardinia is synonymous with some of the best beaches in the Mediterranean, because of its white, fine sand and turquoise water, surrounded by green pines that adorn them. But Sardinia is also synonymous with the flavours of Italy in its pure state, of towns full of charm where people still live in the old style.
The region of Sardinia, the second largest island in the Mediterranean, has about two million regular inhabitants but the numbers of tourists who visit it in summer multiply that figure. On the island, in addition to standard Italian language, the 'Sardinian' is spoken; a dialectal variant that you can only understand based on much practice of hearing it.
If you have the intention to visit it with your tour with private transport in a rented bus or coach with driver around Sardinia during your holidays, we recommend that you organize your trip as soon as possible, and also that you plan the route in detail, to avoid unforeseen events. It is the best way to take advantage of the time that you will have. Your tour with private transportation in a rental car with driver to Sardinia may include many varied activities, from enjoying some of the most treasured beaches in the country, to making a guided horseback tour,. Also consider a walk through the natural park of the archipelago of la Maddalena.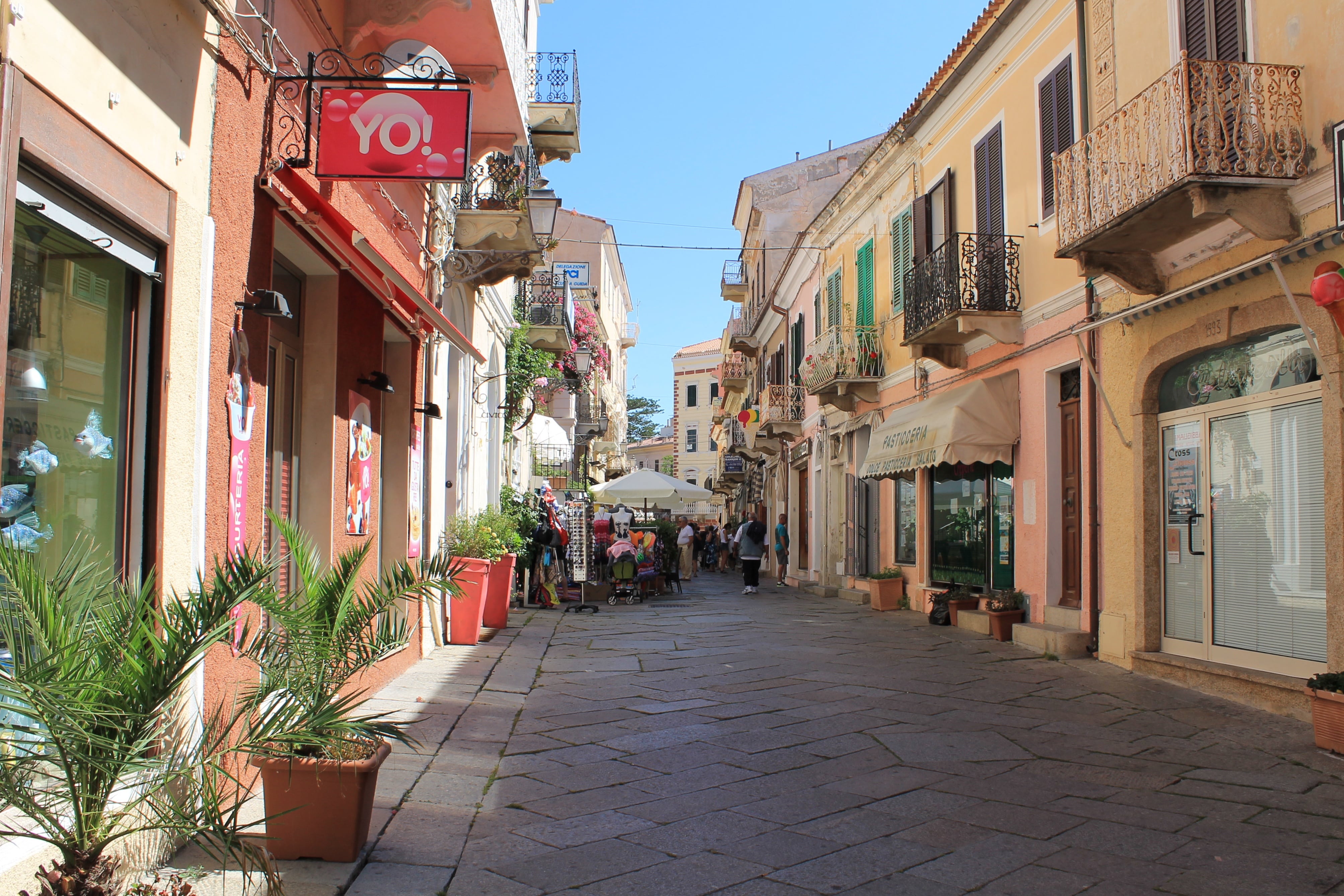 What to see and what to do around Sardinia
The charms of Sardinia are not limited to major cities, therefore, if you have already visited them, you still have plenty of options for day trips. However, if you are not lovers of beach and nature, Sardinia will be a little boring for you!
In the Meurreddus Equestrian Centre of Cuaddu, in the village of Sergiu, about two hours away from Iglesias, you can start a different journey through the island. More than three hours of ride on horseback through beaches and forests will undoubtedly allow you to appreciate the beauties of Sardinia in a different way.
Visit the best beach of the island by Zodiac
With all the beautiful beaches that you can see in Sardinia, it seems difficult to decide which one is the best. However, travellers seem to agree in pointing Cala Mariolu as the one that occupies the first position. The colour of the water in this little beach is really impressive, besides, it tends to be quiet and very transparent. It is ideal to reach it with a zodiac that you can rent in the nearby villages, as in Baunei, and although it may seem a little pricey at first, you will appreciate it. If you enjoy diving, this beach will make your delight.
Visit to the Maddalena National Park.
If you are in a village of Northern Sardinia, such as Palau, you can take a ferry or another type of boat and travel to the archipelago of la Maddalena. In this protected area you will find some of the most crystalline waters of the region, but you will also have the opportunity to enjoy other natural spaces as large rocks where erosion has created incredible forms. You can spend all day in the park and it will be short!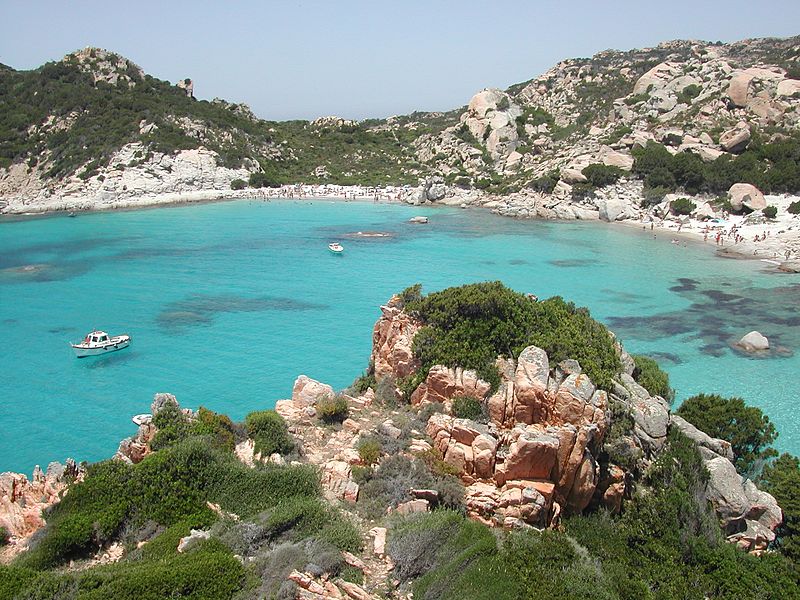 Wine route to the agricultural firm Leda d"Ittiri
The cuisine of Sardinia is as delicious and varied as that of the rest of the country, and the same goes for their wines. In this agricultural company, which extends over 18 hectares, vines and oil are grown, and you can enjoy a taste of both products in the hands of the skilled in the art, and very nice hosts. If you are in Alghero, one of the most important cities of the island, your driver can take you there in 20 minutes.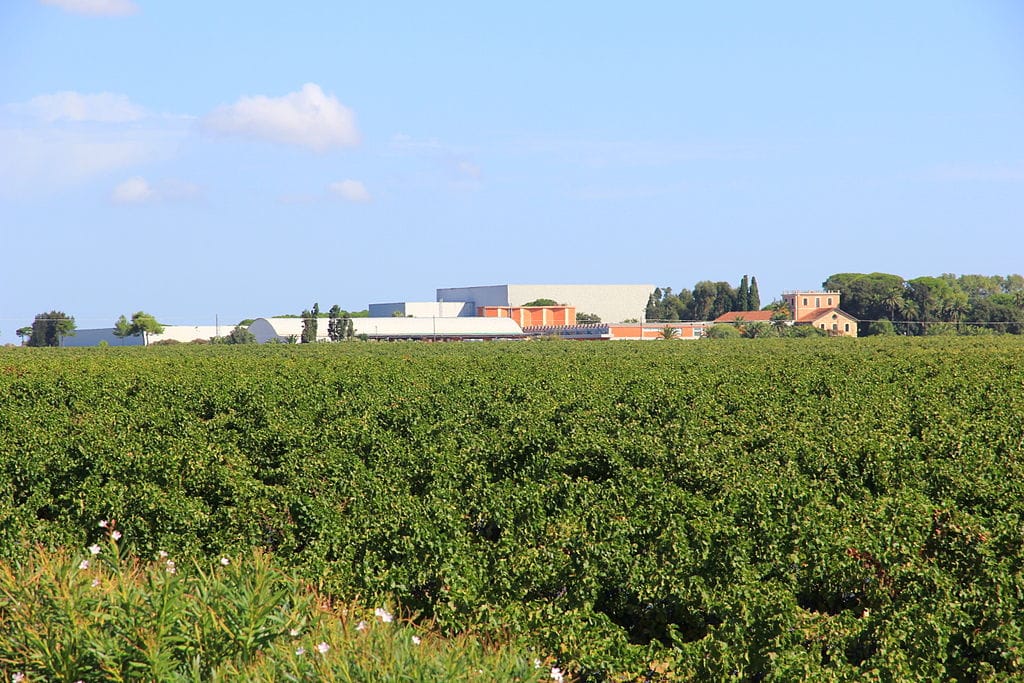 None