Compare coach & minibus hire companies in Ancona! Use our reviews and comparison grid for insights in making the best choice. We allow you to compare multiple offers from various Ancona based bus rental with driver companies. We'll help you to find companies that match your bus transport needs. We list all kinds of mini-bus and coach rental companies from those specialized in transfers by vans to those with fleets of only full size motor coach busses. Companies specialized in local transfers and day trips in Italy or companies touring across multiple countries.
Rental buses and minibuses companies in Ancona
Being the main economic centre of the region, Ancona has an efficient network transport and communication by road, although the road network is not as extensive as in other regions, mainly because of the orography of Le Marche. Thus, despite the size of the city, there are 20 bus with driver rental companies in Ancona. Interestingly enough, none of these companies is located in the city itself. They are based on more or less nearby places. Would you like to rent a bus in Ancona? You can find a selection of bus rental companies with their profiles on our bus rental Ancona page.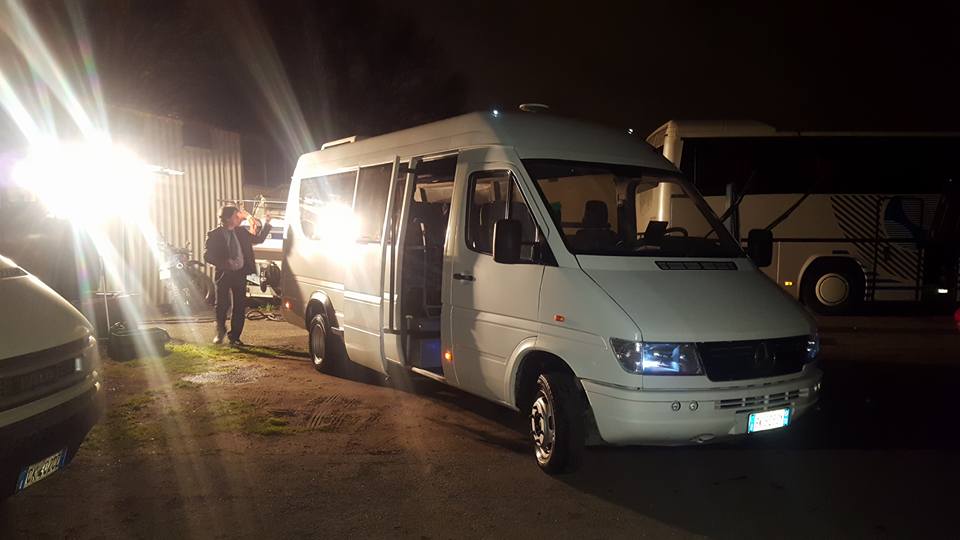 Here we list three of them:
The Pagliarini Bus Company is located on VI Matteoti 104, in a town near Ancona called Marche Citvitanova, just 20 minutes from the capital. They claim to have been more than 20 years in the sector of tourist transport, and they boast a fleet of 8 buses and minibuses from 8 to 76 seats. Pagliarini Bus provides services of all kinds such as school transportation, religious trips, tourist transport and also transport for businesses.
Another company that operates in the sector of coach hire with driver is Conero Bus, located on Via A. Bocconi, 35, in the city of Ancona. This company is proud that they have been more than 15 years in the sector of tourist transport and they offer tourist services of all kinds. They have a fleet of Setra, Irisbus and Iveco coaches ranging between 20 and 80 seats.
Finally, the Zepponi Group Company has its legal headquarters in the town of Chiaravalle, at 20 kilometres from Ancona, specifically on Via A. Volta, 12. It is a company dedicated to the tourist services mainly, but they also offer the possibility of providing services to companies. As they explain on their website they have a fleet of Irizar and Setra buses and minibuses from 20 to 54 seats.
Ancona mini-bus hire and coach rental companies with driver and minibus hire companies with driver
Company
Vehicles
Client rating
More about Ancona mini-bus and coach hires and tours
Would you like to discover more about bus rental in Ancona and coach hire with driver, tours and tourist attractions? Want to have an indication of price ranges for rentals of buses in Ancona? Check out our pages about: