Useful tips for Morpeth bus groups with 'what to see' and 'what to do' items and  'bus- friendly' or must see tourist sites in Morpeth. Check our list of attractions before planning your bus tour with a stop or departure in Morpeth. Let us know if your favourite attraction or 'bus-stop' is not there and you think we should add it to our list of Morpeth highlights.
Travel by plane
The nearest International airport is Newcastle International Airport (NCL). All kinds of airlines are allowed to land on this airport. You can think of the cheaper charters like Ryanair and EasyJet. Also more expensive airlines like KLM can you find on this airport.
Business Travel and Tourism
The region Northumberland foresees in a great business need. You can find many places to stay the night. It also offers business people to go to a meeting or held gatherings. There is a great supply in different cities. You can consult Northumberland Business Service Limited or Northumberland Federation YMCAS to find the places where you can conduct gatherings, meetings, conferences and seminars.
Longhirst Hall Conference Centre in Morpeth is a great conference location which offers 23 conference rooms. A maximum of 250 persons can visit the location. You can also find a golfcourt, tenniscourt and fitness centre. The conference centre is located outside the city. There are 77 hotel rooms and 350 parking places. Because of its location, it is an ideal place (besides its business use) for business people to take a walk before, between or after a meeting.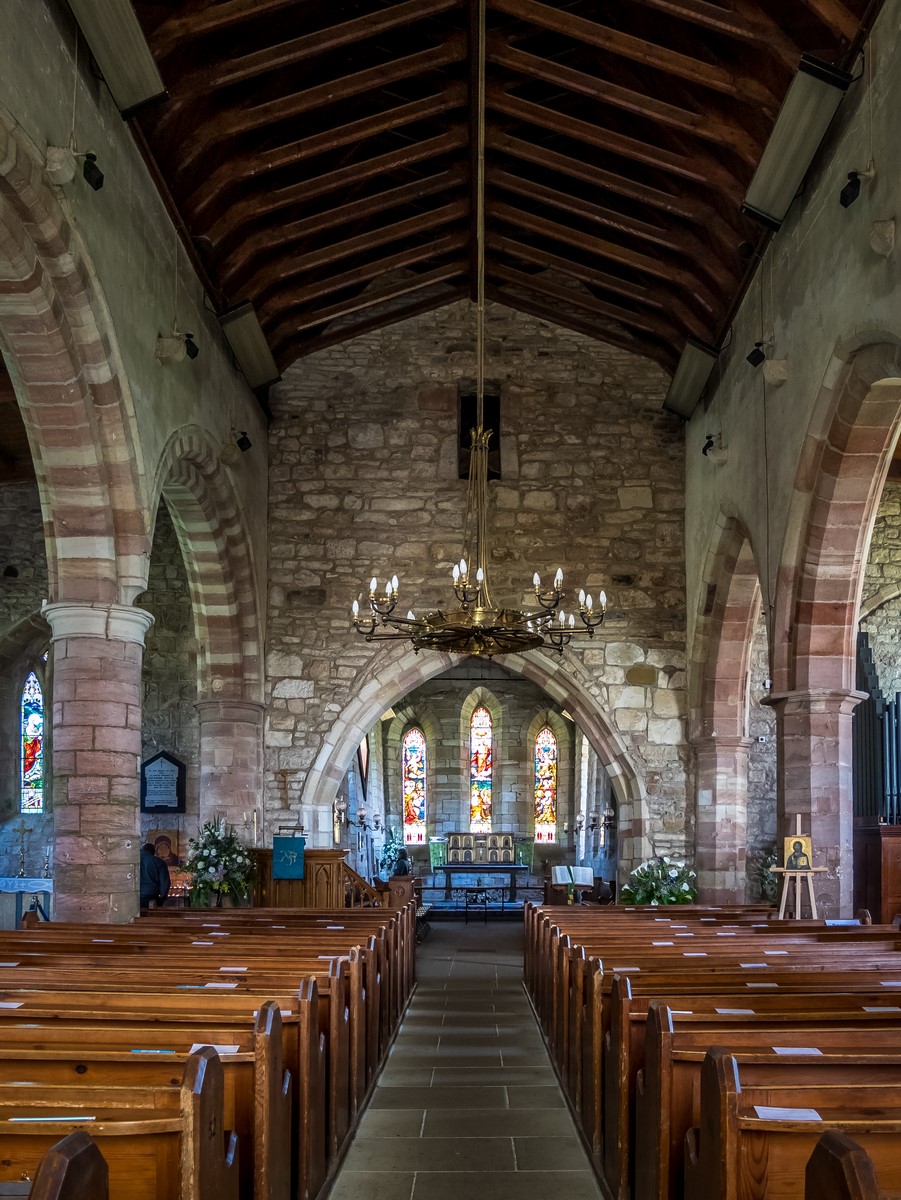 The Parish Church of Saint Mary the Virgin, Holy Island, Northumberland
Golf Travel and Tourism
There are 42 golf clubs in the region. If we watch the classifications of tourists, the difference is very big. For instance, Alnmouth Golf Club (located in Alnmouth) is censured with an 8, 9. There are 18 holes in total. But Tynedale Golfclub in Hexham is rated with a 4, 4. There are 9 holes in total.
Tours in the region Northumberland
Northumberland is a region in the northeast of England. Your tour with rented bus or minibus with driver around Norththumberland can start at one of the various landscapes with rivers, hills, valleys and it is located next to the sea. The capital of Northumberland is Morpeth. The city has a historical character.
Also Alnwick Castle is recommended. It is a historical castle and it is used as a wedding location, for business meetings, for group meetings and so on. The castle is used for several movies of Harry Potter. The castle was built near 1100. Nowadays it is constantly in use by educational institutions.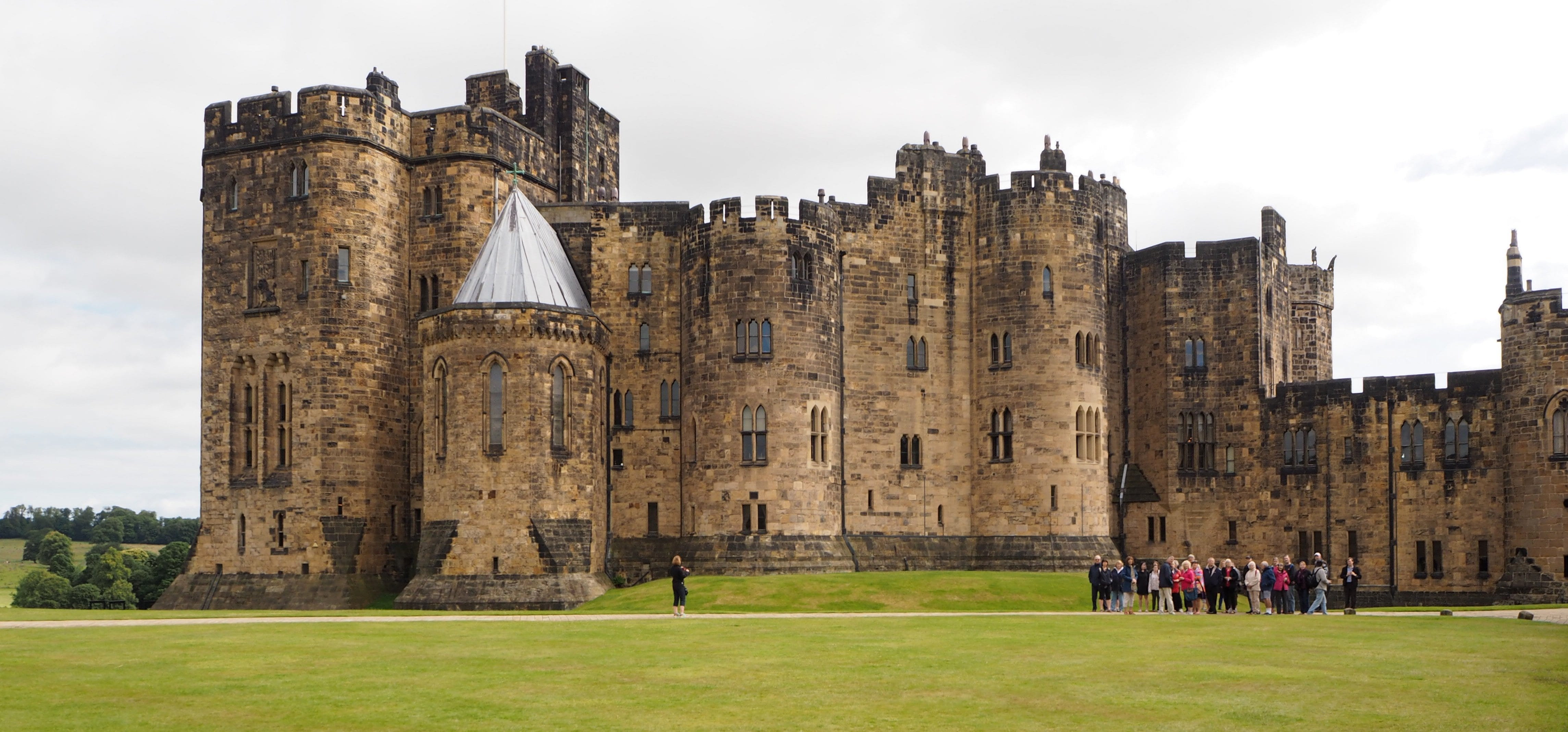 Wooler
This small city is known of his houses built with natural stones. The beautiful nature of Cheviot Hills is located in the neighbourhood.
Blanchland
Blanchland is a picturesque village with old houses made of honey coloured stones. People called Blanchland the most beautiful village of England. In the village there is a pub, which is built in the 12th century.
Travel by road
If you prefer to travel with a car, a touring car or with a minivan, the road network in Northumberland can be qualified as various. For instance, you can drive at the A1. That is a busy road where also traffic jams will occur. If you drive in the city Morpeth, for example at the A697, it is a quite calm road. It is a road that is surrounded by hills and valleys.
Sunderland
This city is located next to the sea and has beautiful beaches. The city centre is visited by many tourists and day trippers. Also the National Glass Centre and spectacular air shows can you find in Sunderland.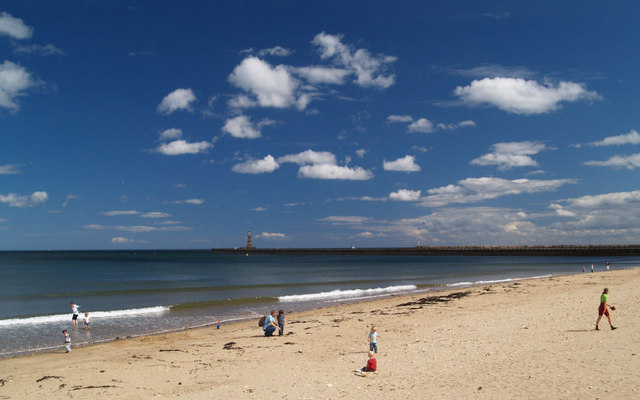 Stanhope
If people want to seek tranquillity, then Stanhope is an ideal place to go to. You can go there for a walk near the river The Wear, take a swim in an open air swimming pool or just go for a shop in the city.
Transport from and to the airport
Are you on holiday by plane? Do you want to continue by minibus or bus? All the companies mentioned above are suitable. Newcastle International Airport (NCL) is the nearest airport. It is located 14 kilometres away from Morpeth. You can travel with KLM but also other airplanes are available. At the airport you can reserve or request bus and minibus in the city of Morpeth, where you can choose from multiple specialized companies, and you can request a size or specific type of bus.. Here you can also get a taxi that will bring you to your destination. The following taxi companies have taxi stands on the airport.
Just Taxis is a company that can bring 4, 6 or 8 persons to the airport, or from the airport to the destination. They use different kind of cars: VW Passat, Skoda Superb, Ford Galaxy and VW Transporter Shuttle Minibus. You can call them, but there is also the possibility to send an email. It is located west at the A192.
Caisley Cabs is also a company that offers the possibility to go to the airport. It is located in the east of A1.
Also is Craiggs Travel an option. There is the possibility to rent different sizes of minibuses. If you call them, they come to you. The location is 1 Central Avenue.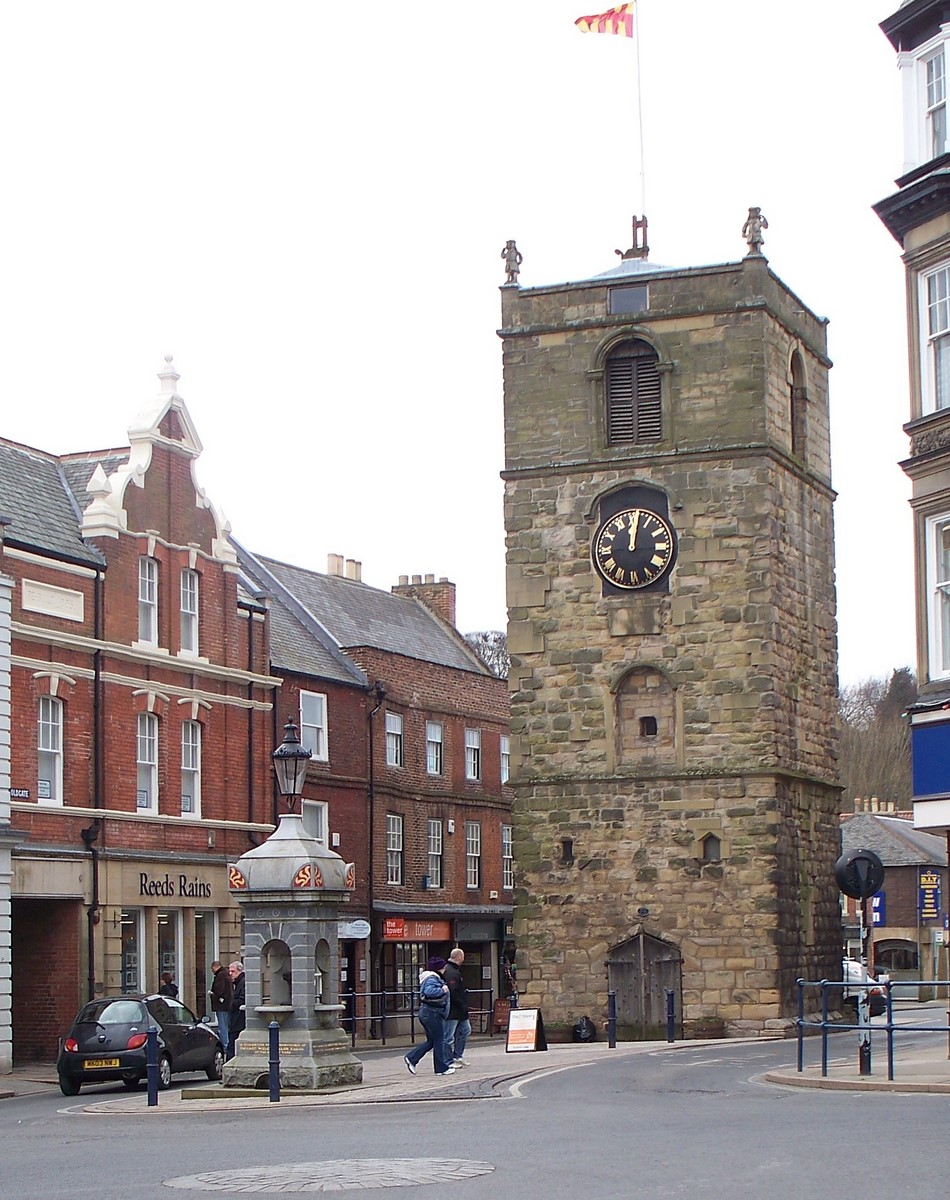 City tours in Morpeth
Morpeth offers the tourist several tours especially when you don't want to see everything of the city. You can rent a bus in Morpeth for tours in the city or in Norththumberland Region.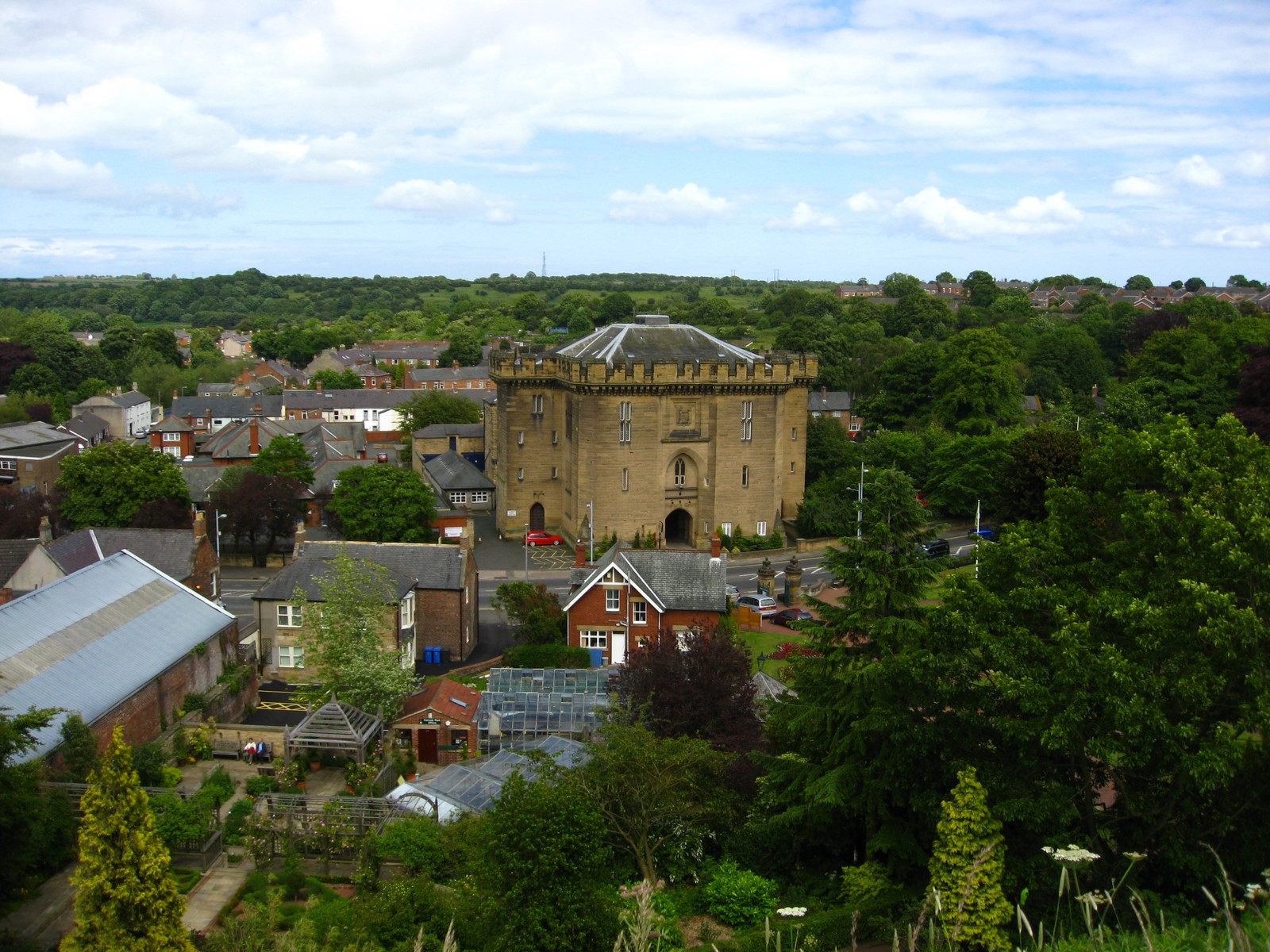 It is also possible to make a tour through the city so you can see the highlights of the city in one day. During this tour you can visit for instance a museum, parks, shopping centre, old houses, the horse carriage and wine cellars.
Walking Tour though Morpeth
In the centre of the city you can find historical characteristics. The city has many craft shops and many cafes. A little tour where you will stop at the shops and cafés is a good idea.
Nightlife in Morpeth
When you have seen a whole day culture, it is time to taste the nightlife of Morpeth. The city has many restaurants, bars and cafés. A location you really have to visit is:
JPS Karaoke Disco. Do you like to sing? Or do you like listening to other people? Then is this a pleasant place to visit. Instead of dancing the whole night, you can sing the whole night. The location is 39 Coquet Drive Ellington.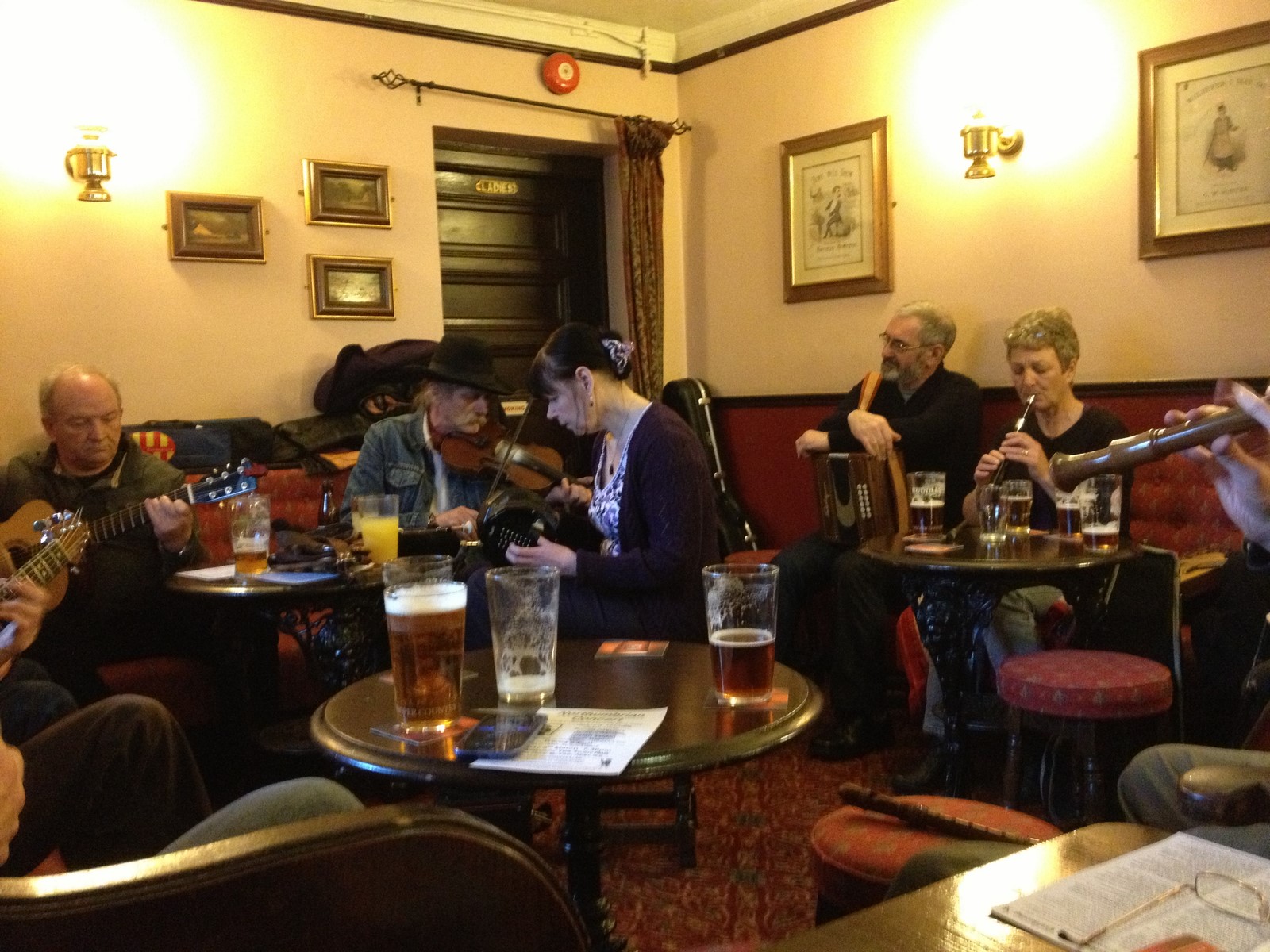 What to see during your tour in Morpeth with a hired minibus
Having a bus tour in Morpeth? You can see the most beautiful and attractive places there. Here is a small list:
Morpeth Chantry Bagpipe Museum
The location is in the MorpethChantryBuilding. It was built in the 13th century. The Chantry was in the past used as a hospital, a mineral water factory and later a school. This place tells the story of the commencement of this rare instrument called 'small bagpipe' and off course the music that it produces. They also show a series of bagpipes from other countries.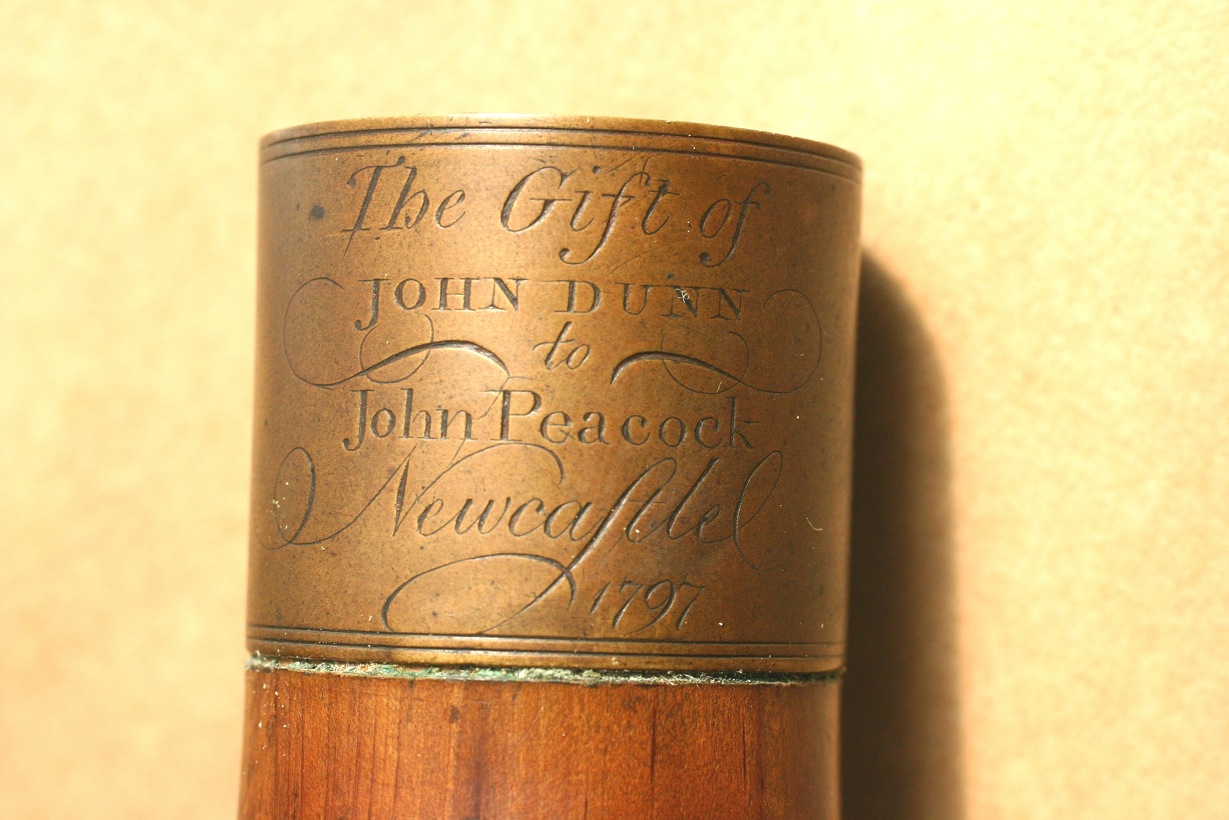 A photograph of the ferrule on the drone-stock of the Northumbrian smallpipes presented by John Dunn to John Peacock, engraved by Thomas Bewick.
Carlisle Park
CarlislePark is a colourful park where you can do the several activities: boating, play tennis and bowls. If you just want to rest, it is also possible there.
Morpeth's Farmers Market
Morpeth's Farmers Market is every first Saturday of the month at the historical market place. At the market you can meet local entrepreneurs who sell only those things what they've made themselves.
57 seater executive coach from Coatham Coaches
Morpeth Clock Tower
The Morpeth Clock Tower is one of the most famous sights in Morpeth"s. The walls are very thick. The tower was constructed between 1604 and 1634. It is a place of interest that you must have seen!
Morpeth Golf Club
Morpeth Golf Club, founded in 1906, is a private members club. The club has approximately 950 players and social members. The golf court is situated just 22,5 kilometres north of Newcastle.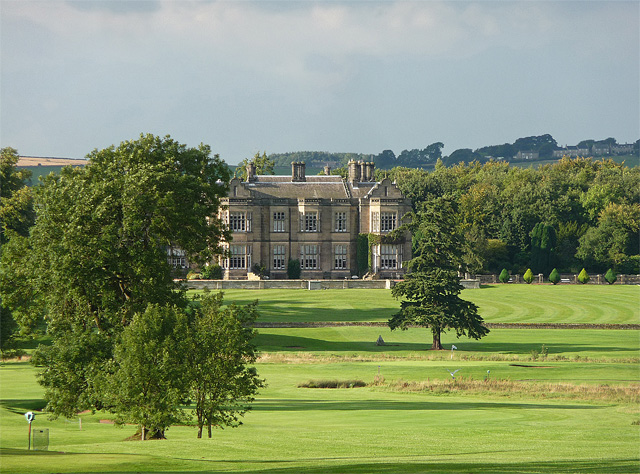 Maften Hall Hotel and Country Club
Morpeth's market (Wednesday market)
The marketplace in the city Morpeth was expanded around 2002. You can visit Morpeth's market every Wednesday. It is opened from 9 am till 4 pm. Normally you can find 20 stalls. In the summer this number will increase, but after Christmas there are only 12 stalls.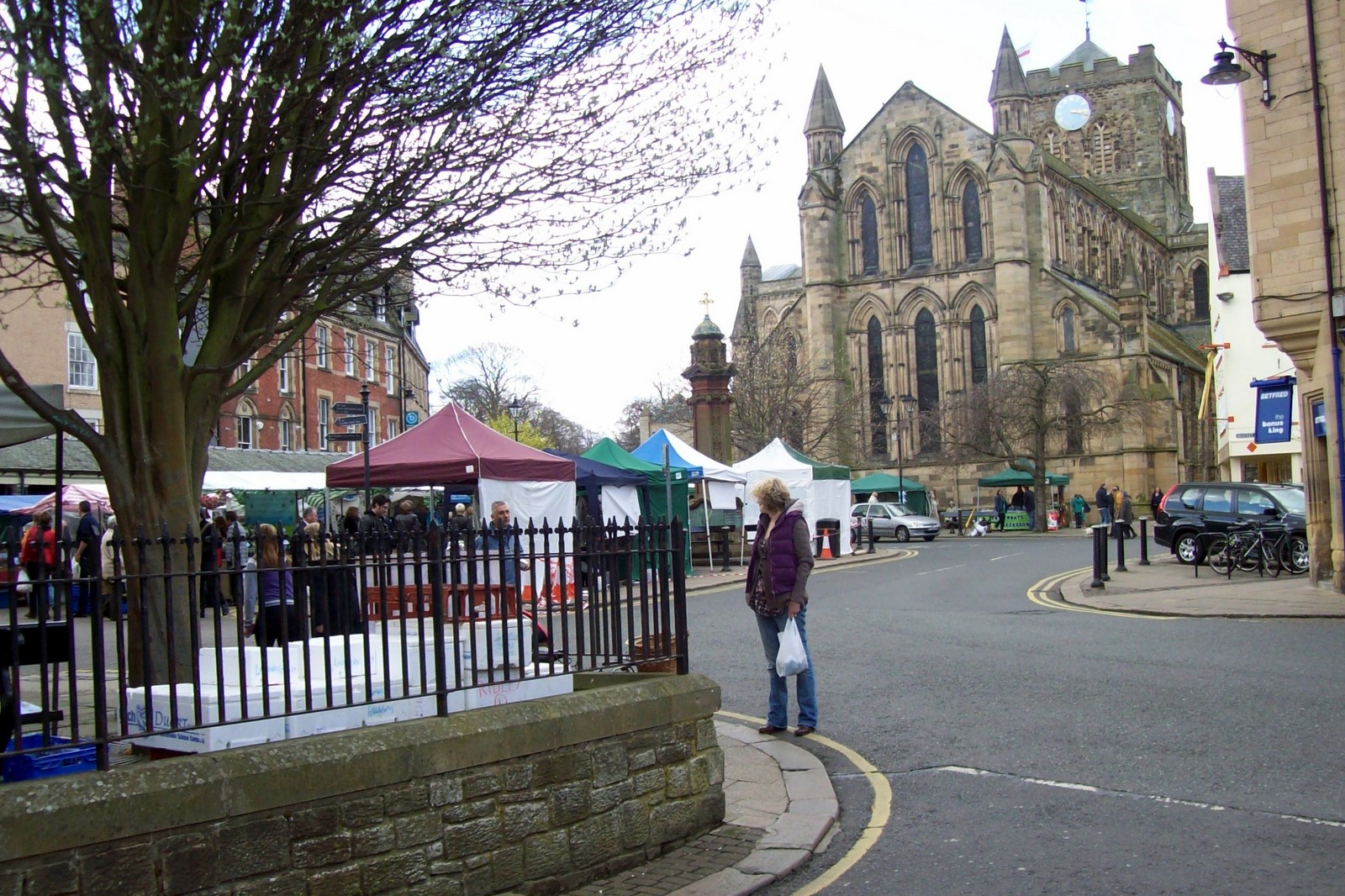 Sanderson Arcade
A fantastic new shopping destination at the heart of the town centre, with easy access to car parks and the bus stations. Sanderson Arcade opened in November 2009. A great place for the shopping queens and kings.
Whitehouse farm
Whitehouse Farm is big farm centre. Their goal is to educate and entertain visitors. It opened in May 1997. The target group of the farm is various. It is a pleasant place for groups, families but also for schools. It is suitable for every age. The farm has got a lot of different animals. You can think of the traditional animals but also the exotic ones. The farm is located at the heart of Northumberland. Close to the A1. It doesn't matter when it is a rainy day, more than 75% is covered.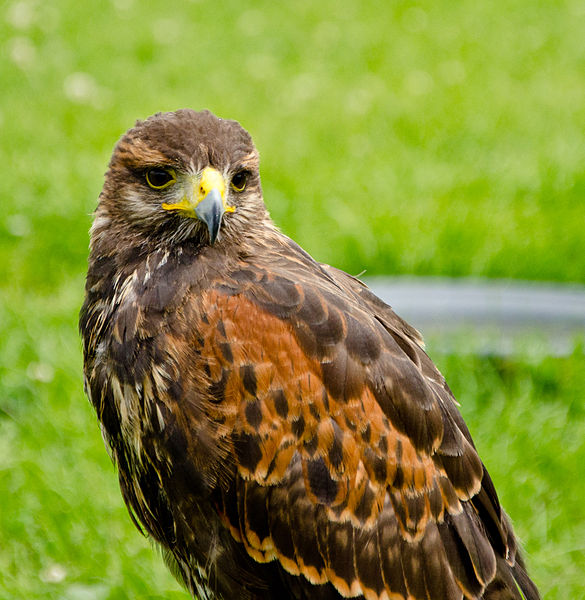 A Harris"s Hawk at Whitehouse Farm Centre, Morpeth, Northumberland, England.
Shopping
The shopping centre of Morpeth can be described as a fantastic destination. Bridge Street and Rutherfor Departments Store are the most famous parts of the shopping centre in the city.
Good food
In Morpeth there is a great supply of food. There are lots of great places to eat. For instance a quick coffee, light lunch or a more formal dining. The city Morpeth offers a wide range of places to eat. Think about tea rooms and coffee shops but also tapas and bistro's. The specialities of the restaurants various from Chinese and Thais to Italian and Spanish. In Morpeth you'll find anything that you like.
Marabini's, is a Italian restaurant. You can take a breakfast, but also lunch and dinner. Everybody who has been there, love it. It is very suitable for groups, but also for business people etc. The location is 7 New Market in Morpeth.
If you want to go to a typical English restaurant you can go to the Junction Restaurant. You have a nice breakfast, lunch or dinner for just a little money. Located on Grangemoor Road.
None
More about Morpeth
Would you like to organize a bus tour to see all these beautiful highlights? Request quotes and compare the different bus and coach hire companies:
Bus tours in Morpeth
Coach hire in Morpeth