Useful tips for Blackpool bus groups with 'what to see' and 'what to do' items and  'bus- friendly' or must see tourist sites in Blackpool. Check our list of attractions before planning your bus tour with a stop or departure in Blackpool. Let us know if your favourite attraction or 'bus-stop' is not there and you think we should add it to our list of Blackpool highlights.
What to see during your tour in Blackpool with a hired minibus
Grand Theatre
This glorious building is one of the few remaining theaters with outstanding architecture. The design by architect Frank Matcham was built in 1894. When you enter the Victorian auditorium, you can enjoy the beautiful gilded plaster, baroque ceiling and overhanging balconies. The hall provides places for about 1.100 people. Currently, this theater is being used for dance performances, musicals, concerts and there are guided tours. The guided tours for groups can be booked online and by phone. The theater can be visited on Church Street.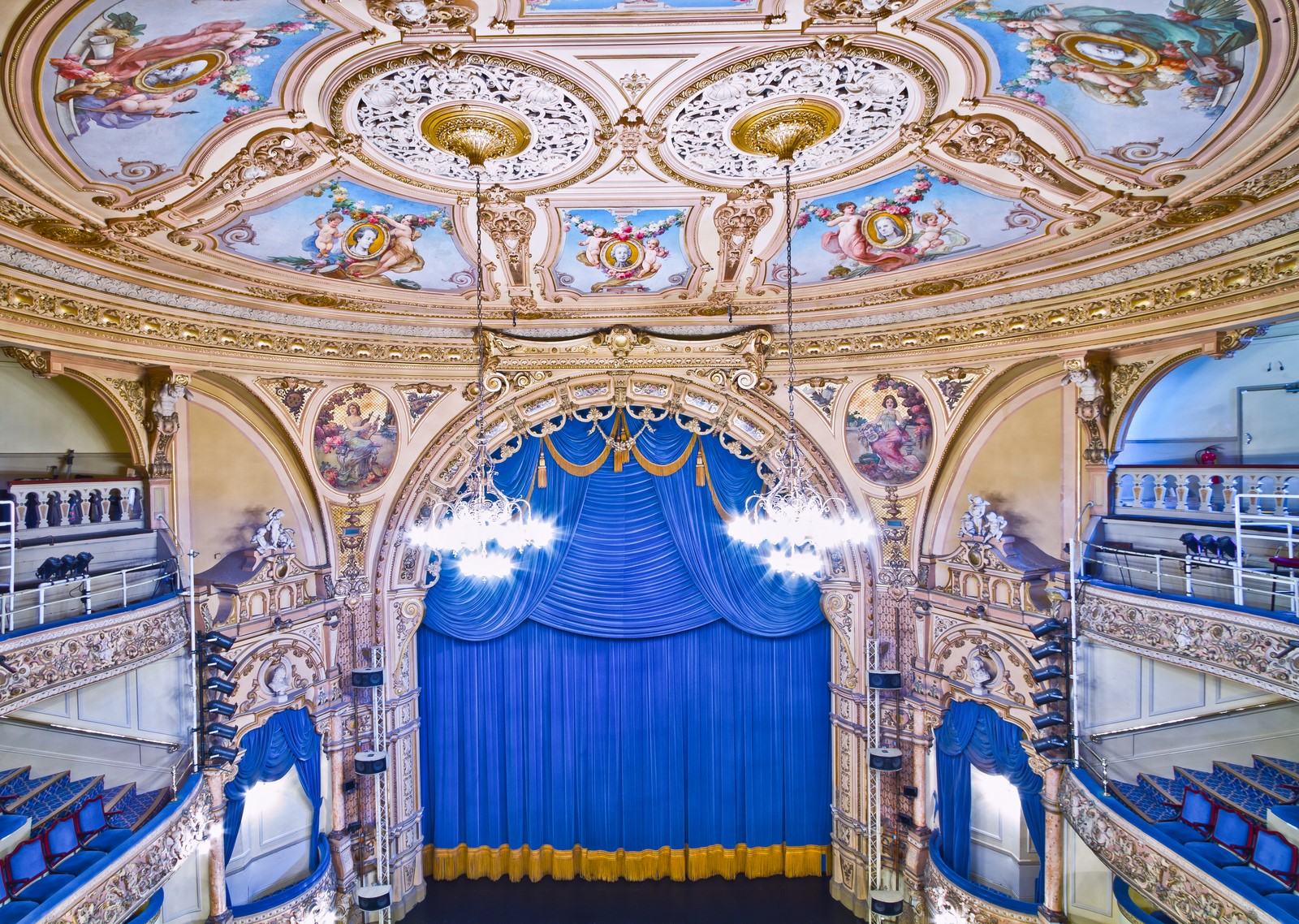 Blackpool Pleasure Beach
One of the most visited theme parks in Europe, located on the Promenade of Blackpool. A daily destination for school trips, day trips of associations and bus tours. Here you can enjoy a day of fun, excitement and thrills. There are from 125 rides and attractions to shops and various shows. There is something to do and experience for everyone.
Blackpool Tower
The tower was built in 1894 by Heenan and Froude. The concept is based on the world famous Eiffel Tower. Blackpool Tower is 158 meters high and the top is accessible by a lift. When there are no clouds it offers a breathtaking view. On the ground floor of the tower there is a magnificent ballroom dates back to 1898 and is still largely in the original condition. Also it features a circus, 4D cinemas and an indoor playground. The tower is located on the Promenade of Blackpool.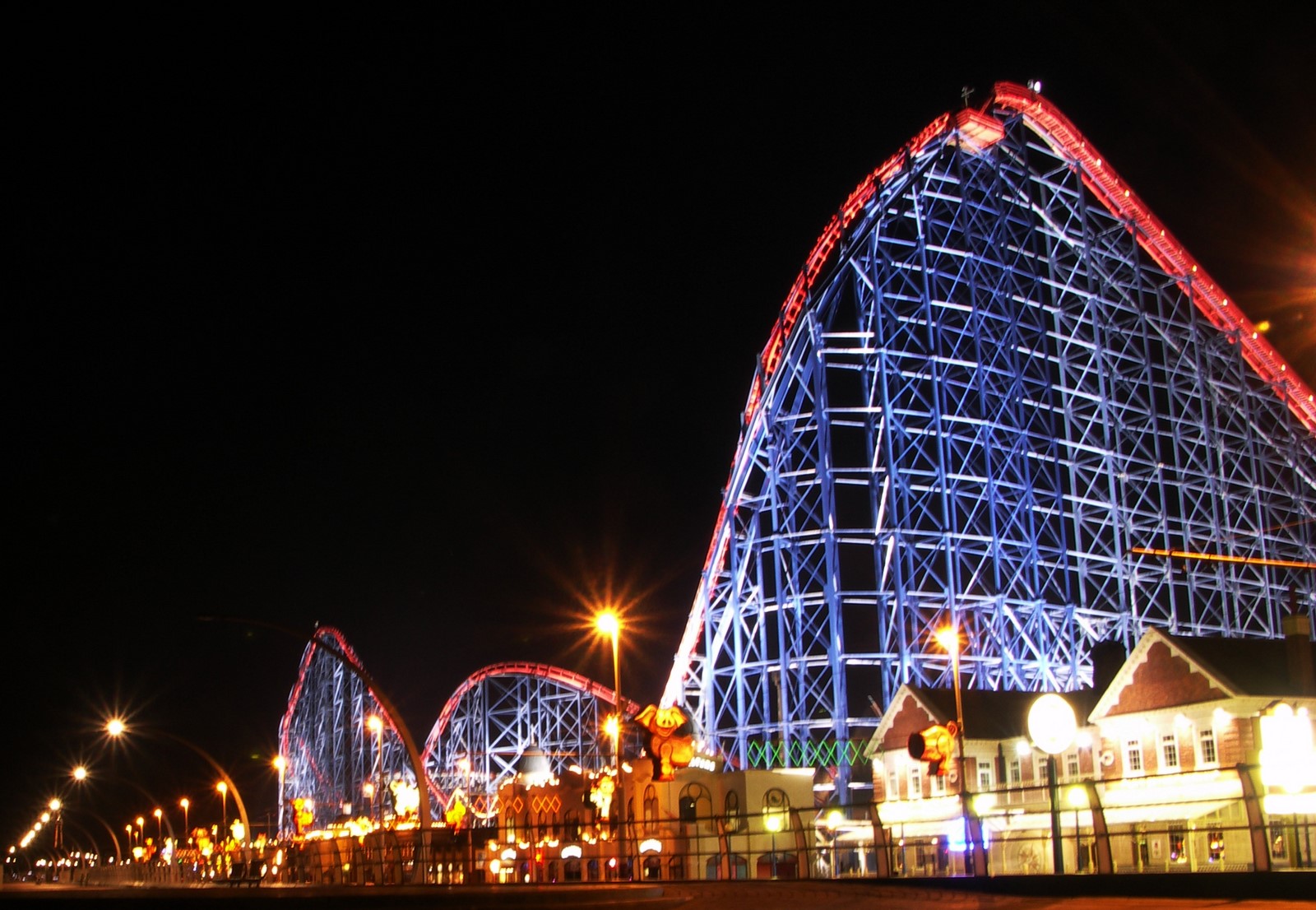 Madame Tussauds
Be amazed at the impressive world of waxworks. Experience an interactive and funny trip with England's most beloved stars in music, sports and TV world. Be surprised by meetings with national celebrities, superheroes and international superstars. Get a wonderful experience for everyone just on the Promenade in the center of Blackpool.
Stanley Park
A jewel of garden art and historic beauty! The 390-acre park is known as one of the most beautiful parks in the region and offers a mix of architecture, gardening and recreation. The park offers a lot of woods, wild animals, rose gardens and fountains where visitors can relax. Visit the historical magnificent statues, decorative bridges over the lake and the bandstand. Stanley Park Blackpool features a variety of events, attractions, restaurants and sport facilities. Including; the Art Deco Café, golf courses, cricket pitch, playground and 'Bandstand Shows'. The park is located east of the center of Blackpool.
Sea Life
Dive into the underwater world of SEA LIFE Center Blackpool and discover the most beautiful, funniest and craziest fishing. Surprise yourself with over 50 aquariums and more than 1.000 living beings, such as tropical sharks, turtles, rays, seahorses and colorful reef fishes. Blackpool SEA LIFE Centre is the perfect way to discover the magical underwater life without getting wet. It is located on the Promenade of Blackpool.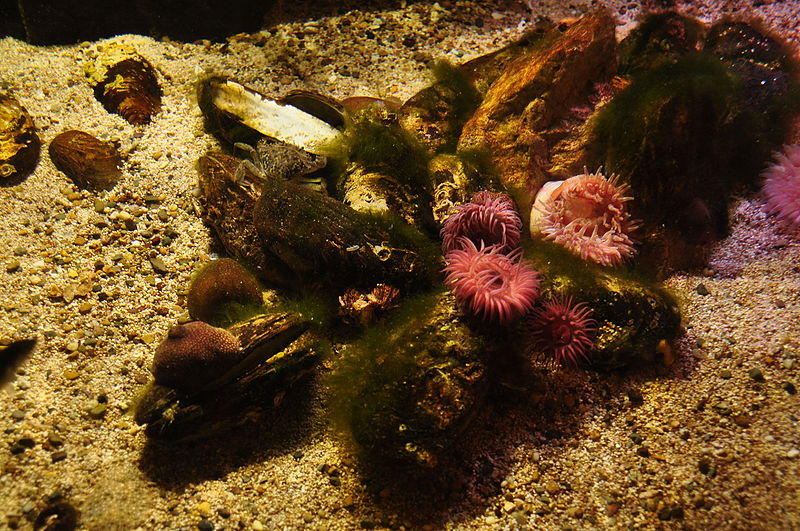 Shopping
Houndshill, where fashion meets fun! This shopping mall is located on Victoria Street. It offers more than 60 clothing stores, from big brands as H&M, River Island and Primark to independent retailers. Besides these shops the center also offers excellent restaurants and cafes such as Starbucks and Food Court. All year round there are events organized as fashion shows, workshops and activities for the children. Houndshill shopping center is the perfect place for the whole family to enjoy shopping in a modern environment.
Delicious food
As part of a perfect holiday or weekend, is enjoying good food. Blackpool offers charming restaurants and cafes with great variety of dishes from traditional Fish & Chips to Italian pasta.
Toast Café Bar & Grill Restaurant is one of those cozy restaurants and offers the perfect opportunity for a night out. The varied menu contains dishes from the British and Mediterranean cuisine with Italian specialties such as pasta, tapas, fresh fish and of course the best British Grills and Steaks. The meals are served with fresh quality ingredients and local products from the surrounding areas of Lancashire. Toast Café Bar & Grill Restaurant is also perfect for special occasions like weddings, parties and business events. They have extensive menus for groups and offer besides dinner a cocktail workshop; where history, tools and skills of cocktail mixing is being displayed, book group activities timely. Toast Café Bar & Grill Restaurant is located at the 27 Corporation Street Blackpool is ideal to relax, drink and dine with friends, family or colleagues.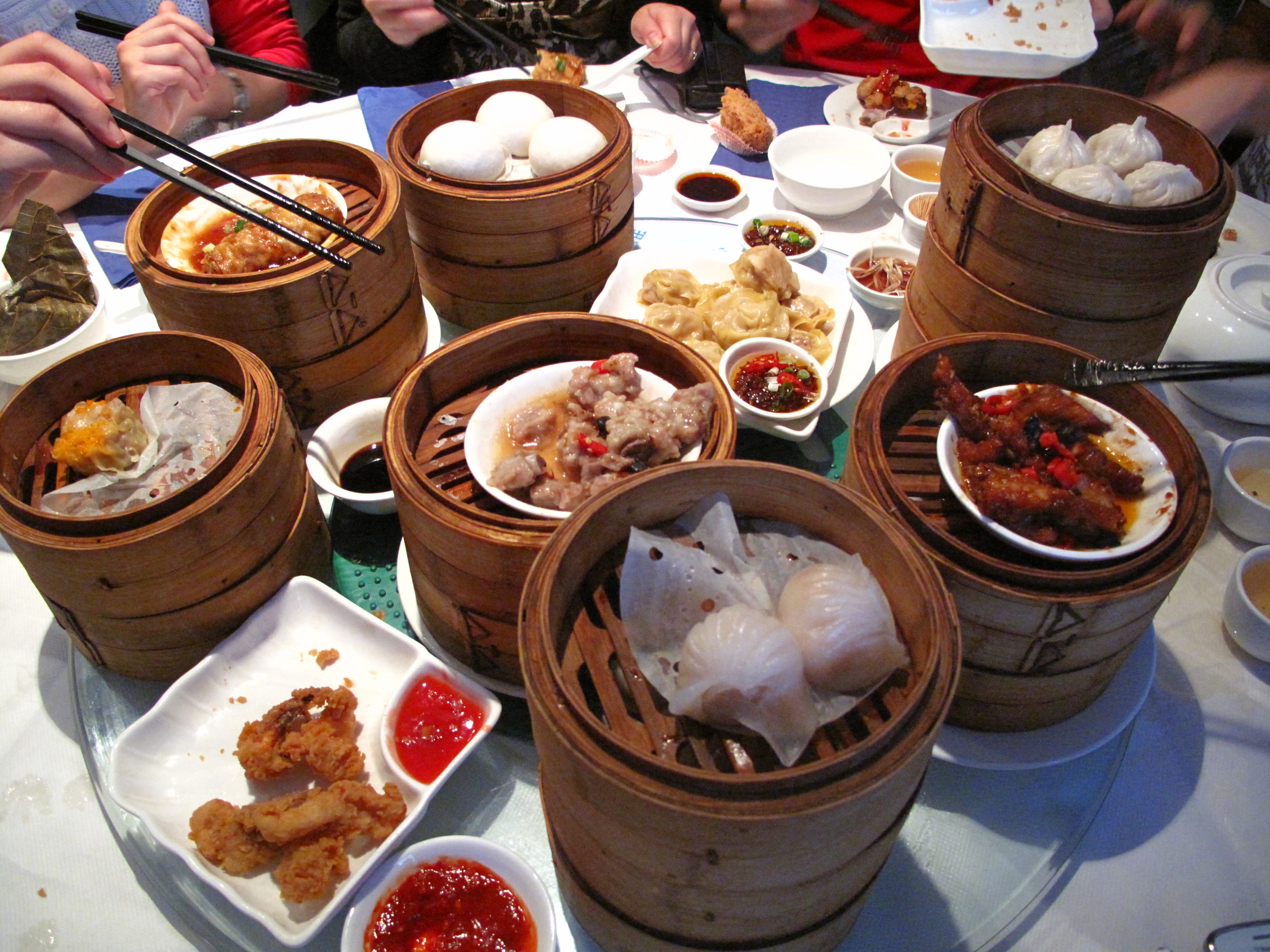 What to see and visit in Blackpool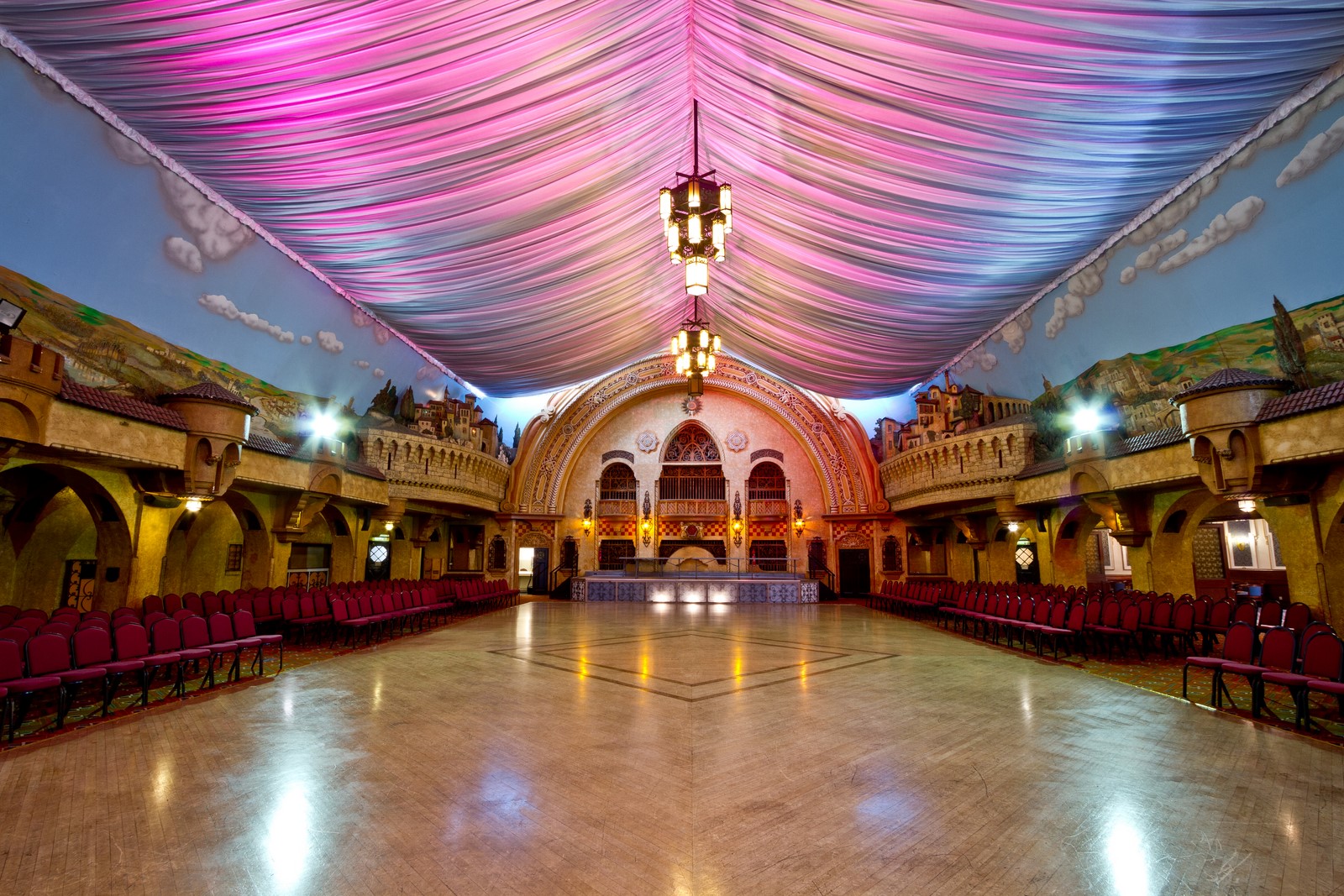 Located in Blackpool, Lancashire, England, UK.
Transportation to and from the airport
Travelling by plane and continue your journey without worries? You can reserve or request transportation in the city of Blackpool, where you can choose from multiple specialized companies, and you can request a size or specific type of busThen all they above mention companies are at your service.
Airport Blackpool (BLK) is located 3, 6 miles south of the city. At the airport are taxi ranks where you can take a taxi, which take you to the center of Blackpool for about 15 to 20 euros. Some of these taxi companies are: Blacktax on Red Road the north of town, they have vehicles from 4 to 8 seats and vehicles for wheelchair users. Pegasus Fairways, the transport in cars and minibuses and can be found at Lindale Gardens. Another alternative is Blackpool Airport Taxi Service, they have cars and minibuses. The company is located at Chedder Ave.
City tours Blackpool
You can rent a bus in Blackpool for tours in the city or in Lancashire County. With the Resort Hopper one can easily do a city tour. The Resort Hopper leaves every 30 minutes, tickets can be purchased at the Transport Travel Centres and of course in the bus.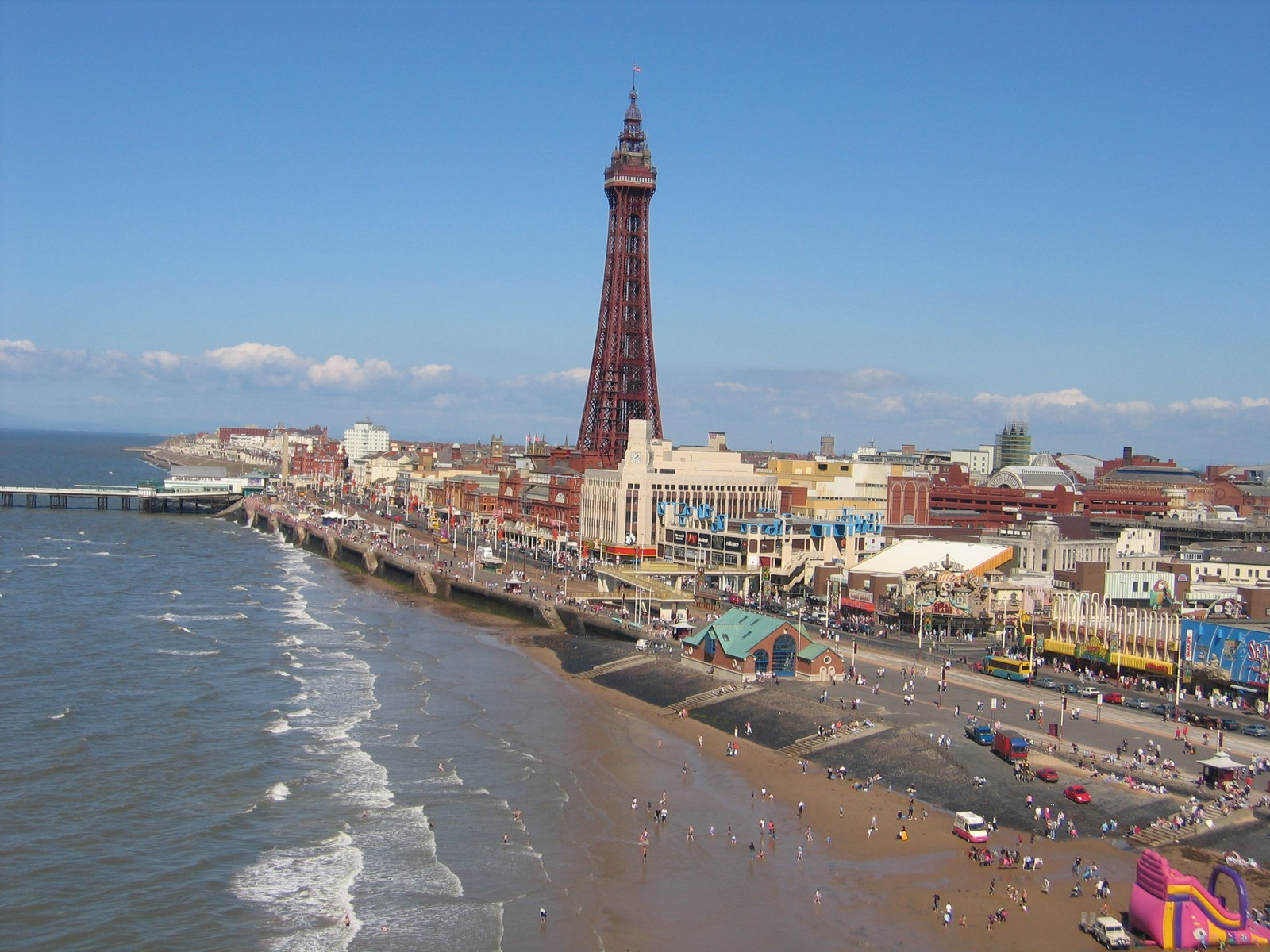 Bike tour through the city
A day on the bike? Cycle Blackpool offers several bicycle tours in and around the city. You can choose for quiet, short routes and for challenging and longer routes. During the tour you can enjoy the scenery and attractions. The tours are suitable for groups and families, also individual travelers can participate. Also there are cycle events organized by Cycle Blackpool. The bikes can easily rent at Hire-a-Bike Blackpool.
Nightlife
When the sun goes down, the night is coming alive. The nightlife very versatile, there are bars, clubs, festivals and shows for everybody's taste. In the stylish nightclubs of Blackpool the best DJs and artists perform. Club Sanuk located on the seafront, near the North Pier of Blackpool. Here you can dance on different styles of music in several rooms. Sands Venue can also be found on the seafront of Blackpool. In this bar you can enjoy a delicious three course dinner with a spectacular entertainment. The impressive and elegant location, offers a stylish and memorable evening. Funny Girls, during this show you can enjoy of fantastic costumes, dance and hilarious cabaret. You will get a unique and fantastic experience, in the center of Blackpool.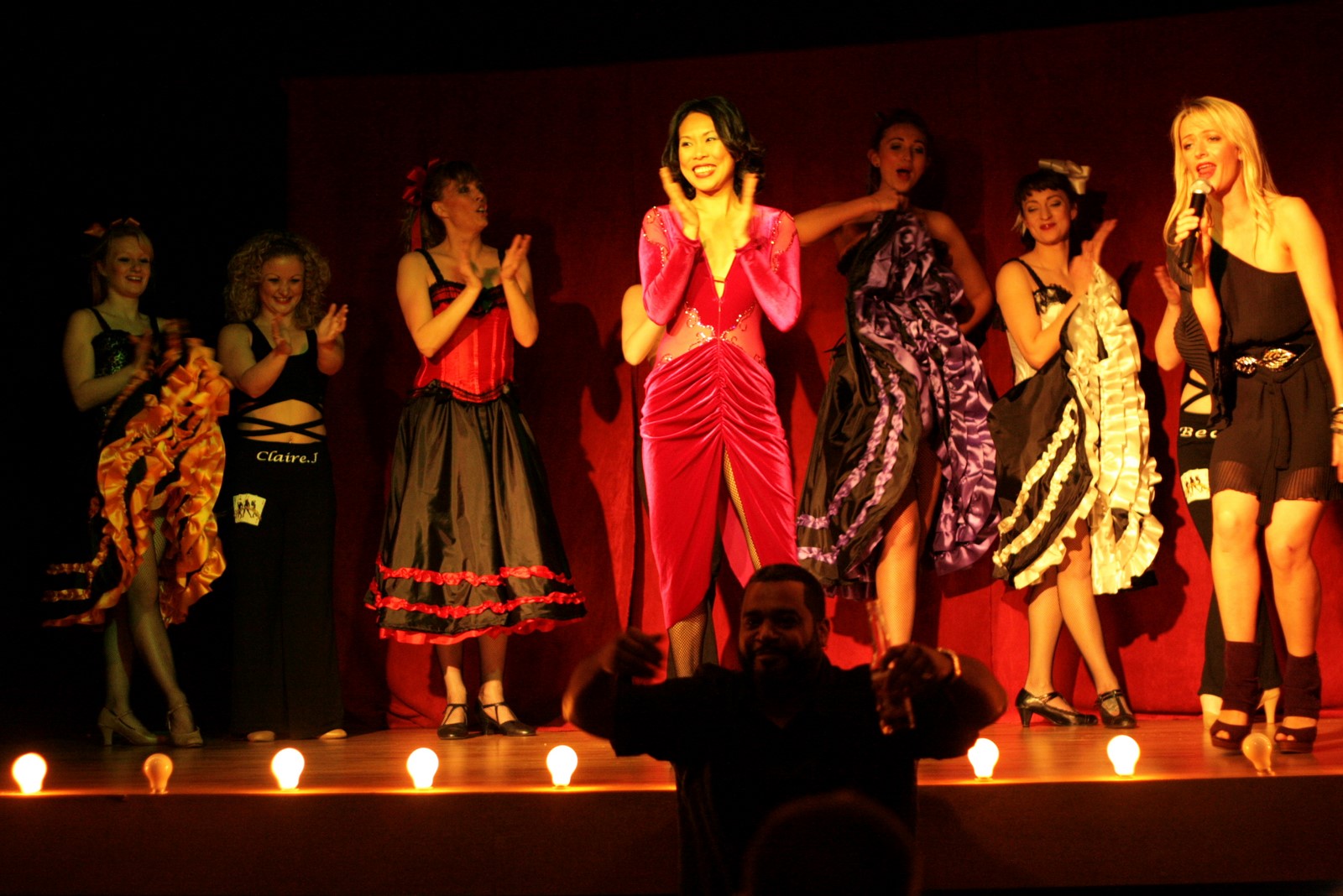 Blackpool
Your tour with private transport in a rented vehicle with driver around Lancashire can start in Blackpool. This city is known very well among the tourists from both inside and outside England. The city has attractions that are open year round so it is always busy in Blackpool. It is possible to see the city from the eyes of a bird. For this you need to climb the Blackpool tower. This huge tower is located 158 meters above the city and has a view that takes away your breath. This city also has a very large and beautiful boulevard with many attractions which will make you forget the time.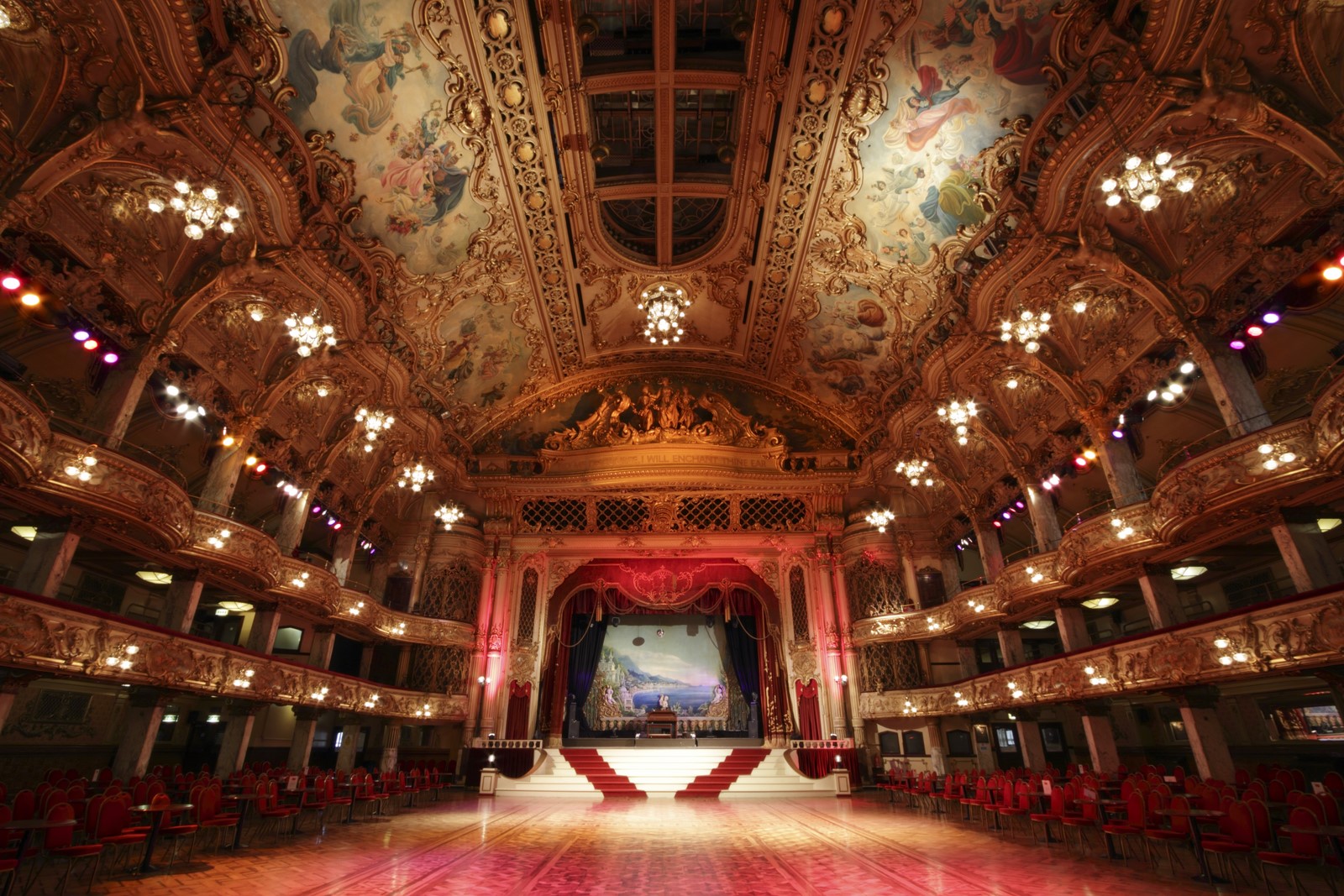 World famous ballroom located inside Blackpool Tower.
Conference center in Blackpool
Especially Blackpool, this resort is the unique destination for business tourism. The city is rich in various conference centers and all have an ideal location in the neighborhood of excellent hotels. Some options: Winter Gardens, a fantastic location on Church Street. It offers a variety of 11 rooms for events ranging from business lunches to exhibitions and conferences. Norbreck Castle Hotel, offers 22 meeting rooms that can be used for various corporate events. The Norcalympia Conference Centre includes a capacity of 3.500 people and is located on Queen's Promenade.
Staining Lodge Golf Course
This golf club was designed by golf expert David Griffiths. In 2009 this golf club emerged with 28 holes. The clubhouse has all the facilities you could wish for and is elegant and has modern design. There are possibilities for breakfast, lunch and dinner.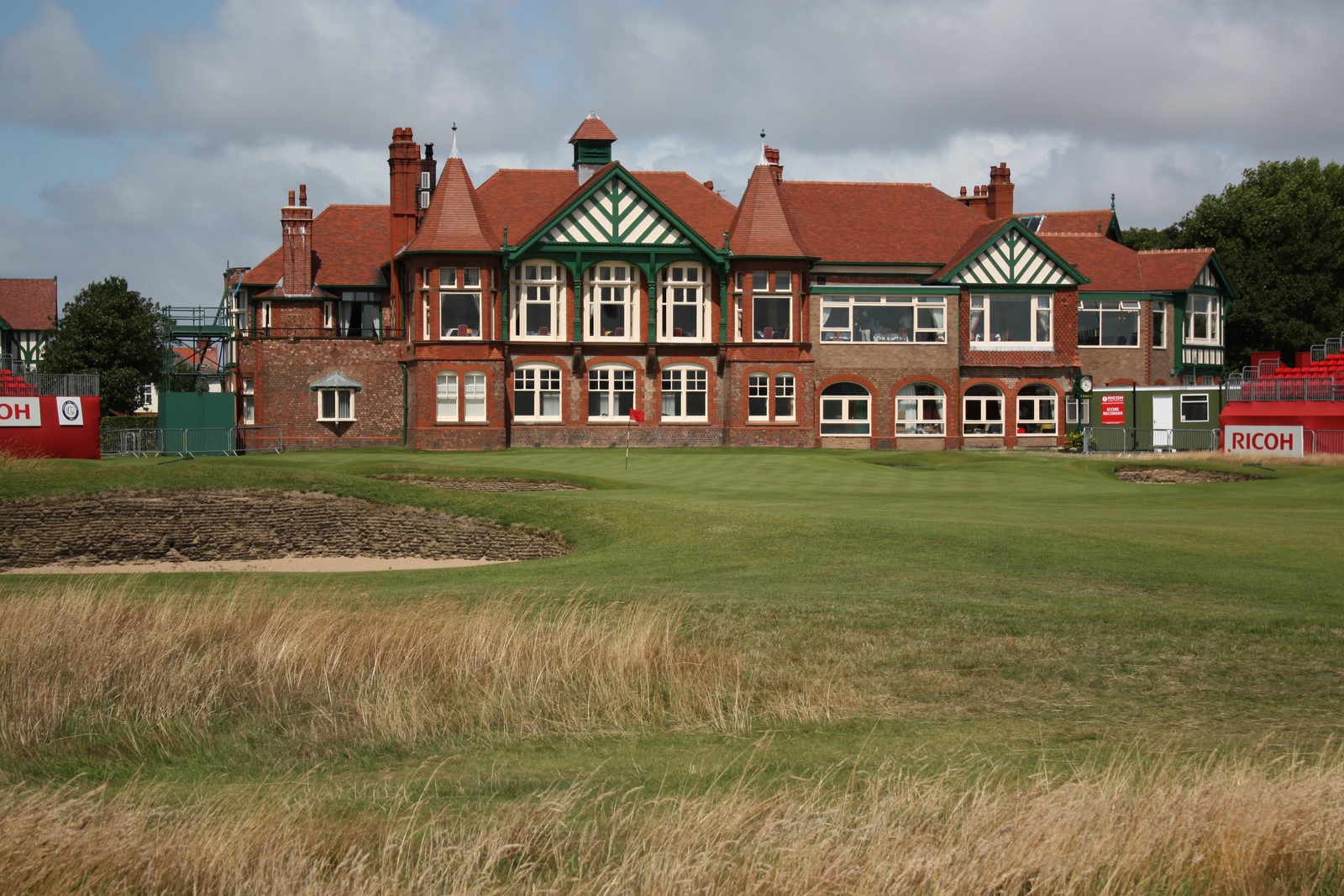 Golf Travel and Tourism
Love to play golf? Lancashire has many golf courses. The following courses are definitely worth a visit:
Blackpool North Shore, an 18 hole golf course located on Devonshire Road near the coast of Blackpool. The golf course has a driving range, chipping green, putting green and a golf shop. Heysham Golf located on Middleton Road in Heysham. Also this golf course has 18 holes with a driving range, putting green, pro shop and restaurant.
Preston
The lively city in the heart of Lancashire is a modern metropolis with a vibrant nightlife, excellent shopping, a wide selection of museums, attractions and events. Preston is one of the top 10 shopping cities in England, with two shopping malls and various streets you can shop until you drop. The city also offers the Preston Market; this is known as the best market all over Lancashire.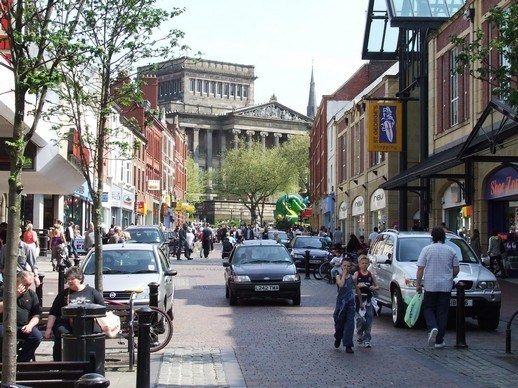 Travel by road to Lancashire
Rather travelling by car, coach of minibus, this region offers a great opportunity of an excellent road network. The region has the M6 highway which runs from north to south; it is the main route which comes along Lancaster and Preston. It also has a smooth flow with the roads: M55, M65, A59, A565 and M61. So you can easy travel and visit all the sights during a holiday or group tour.
Business Travel and Tourism
The Lancashire region is the ideal destination for conferences and seminars. Several cities offer many supplies for this market, the employees of the VisitBlackpool Conference Team are always ready to help you find locations for conferences, seminars and events.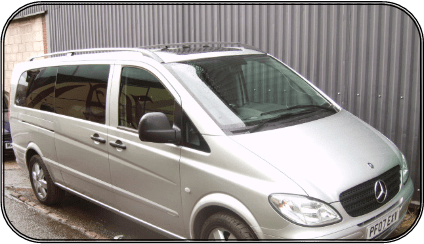 Blackburn
The original old mill city is known for making the best textile materials in the early 13th century. Now the city is best known for its football club. The centre of this centuries old city gets a new coat of several million, there will be a new mall and the old cathedral will be restored into its full glory.
None