Useful tips for St. Albans bus groups with 'what to see' and 'what to do' items and  'bus- friendly' or must see tourist sites in St. Albans. Check our list of attractions before planning your bus tour with a stop or departure in St. Albans. Let us know if your favourite attraction or 'bus-stop' is not there and you think we should add it to our list of St. Albans highlights.
What to see during your tour in St Albans with a hired minibus
Are you in or around St Albans with a bus tour? Make sure you do not miss these great places.
St Albans Cathedral
This English cathedral is a beautiful location that can certainly not be missed. There is much doubt about the exact age of this cathedral, it is estimated that the construction started around the year 300. In the centuries much has been changed and the property has had many different functions. It is known that in 1877 it received."s Function as a cathedral. The building is 84 meters long, making it the longest cathedral in England. It is for history seekers a great location to see how the architecture has changed since the beginning of construction. Many different parts of the cathedral have been rebuilt or renovated. It is a spectacular building where you can walk for a long time.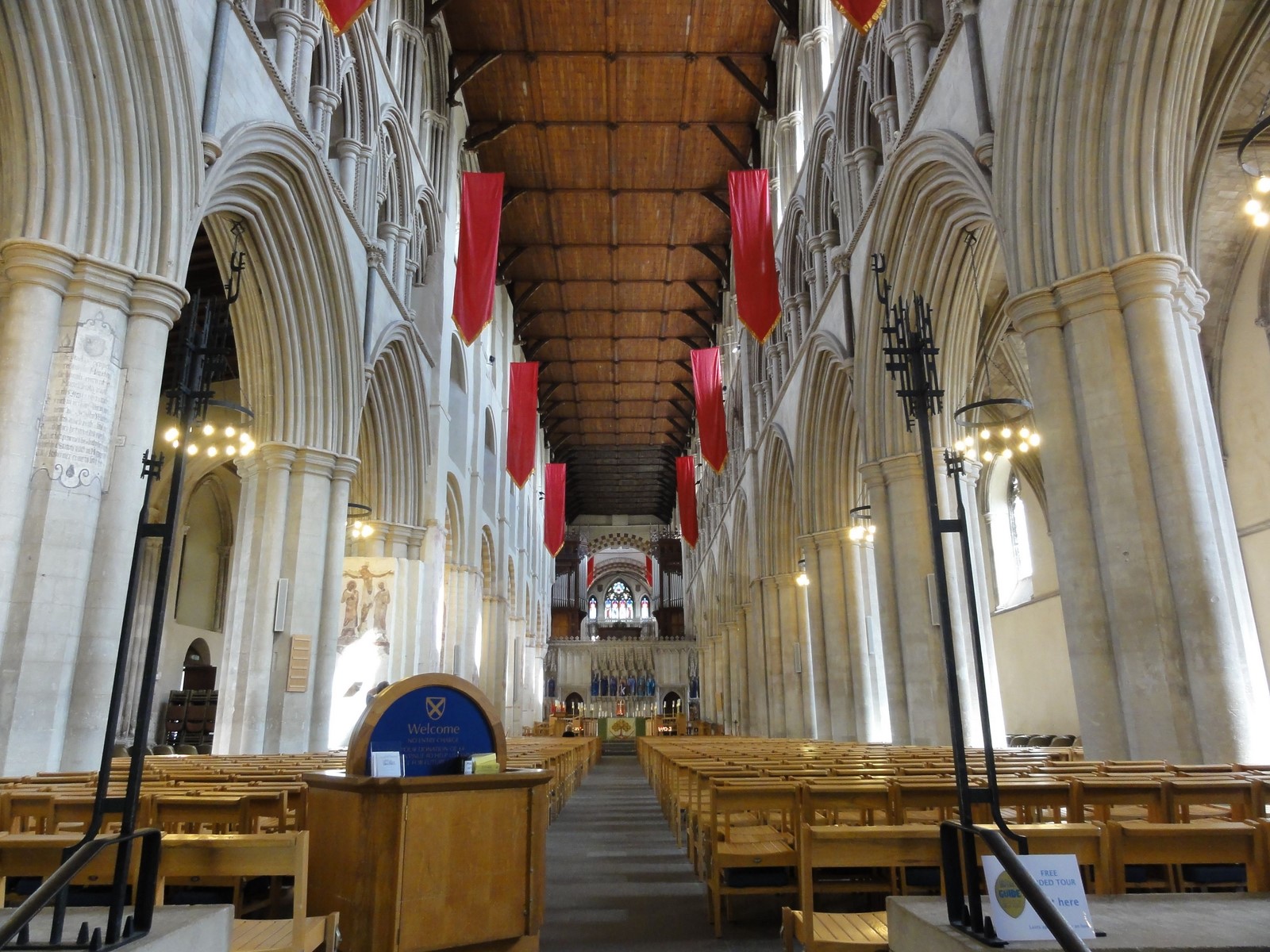 Clock tower
This clock tower is located in the center of St Albans and was built in 1365. The function of the tower was ringing the curfew. At that time there was every day at 8 pm curfew sound. The property was built and designed by Henry Yevele. In 1865 the tower was restored by the architect George Gilbert Scott and added a Gothic style to the property. It is one of the characteristics of St Albans, and a location that should not be skipped.
Royal National Rose Society Garden
For nature lovers, this is a must see location. The formerly called Gardens of the rose is a garden that specializes in the beautiful rose. This garden has more than 2,500 varieties of rose types and a total of 8,000 roses. Nowadays the garden led by the Royal National Rose Society hence the new name. The Rose Society strives to create a living encyclopaedia of the roses. The garden was closed for a period of four years to set up fully again and was reopened in June 2007 and has since again open to the public.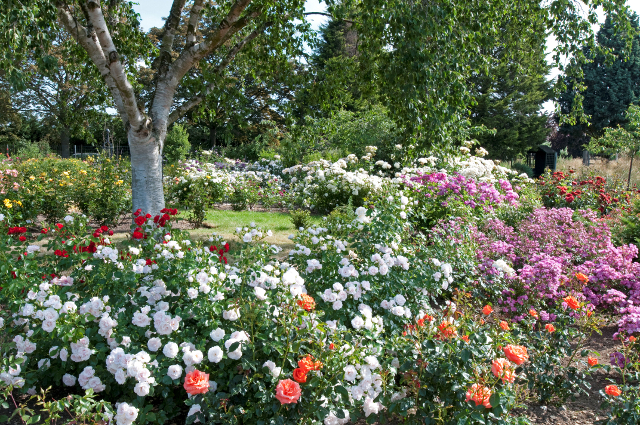 The Havilland Aircraft Heritage Centre
This large museum gives a great insight into the history of the British Air Force and aviation. The museum has a collection of more than 40 aircraft. Most of these aircraft are owned by individuals who lent there aircraft to the museum open for visitors to view. Besides the fact that they have this wonderful collection, the museum also always concerned with the restoration of old aircraft. It is possible to also have a look in the workshop to see how professionals bring these aircraft back in their original condition.
Museum of St Albans
If you really want to know about the entire history of St Albans everything you need to be at the Museum of St Albans. The museum tells the whole story of St Albans from the time the Romans left the region to how the city has grown into its present form. The museum also offers the possibility to have a guide that explains all pieces appearing in the museum.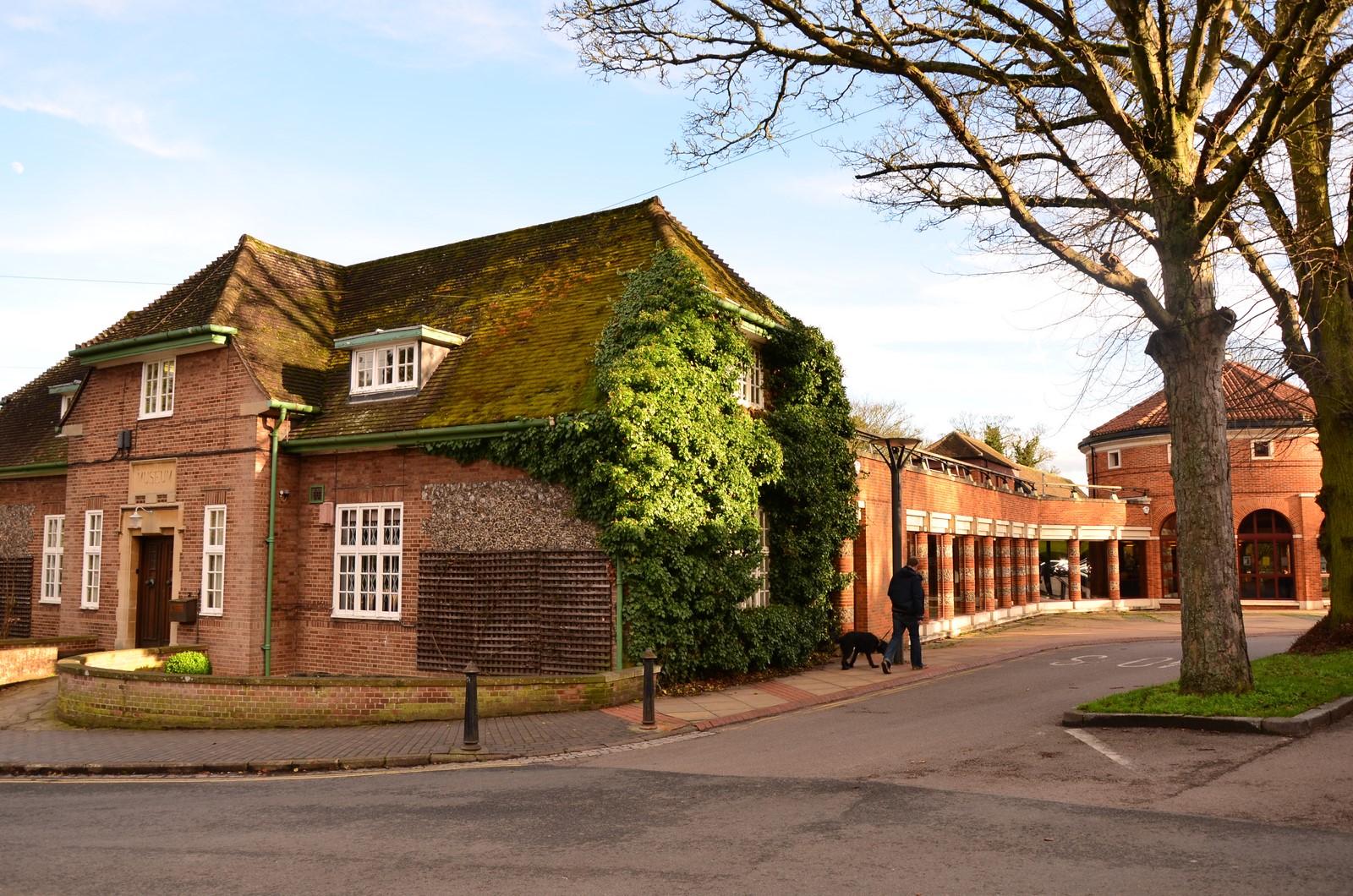 Shop
For women who love shopping for hours St Albans is the right place. In the historic center of many small boutiques and shops can be found. Here can be walked around the hours are not only local shops but also the well-known brands have branches here. If the historic centre isn't enough, there are two modern malls with al lot more shops.
In addition every Wednesday and Saturday there is a market. This market brings back the rich history of St Albans. The market is held at the location where it was held during the Middle Ages In this market you can enjoy all the local fresh products of the country.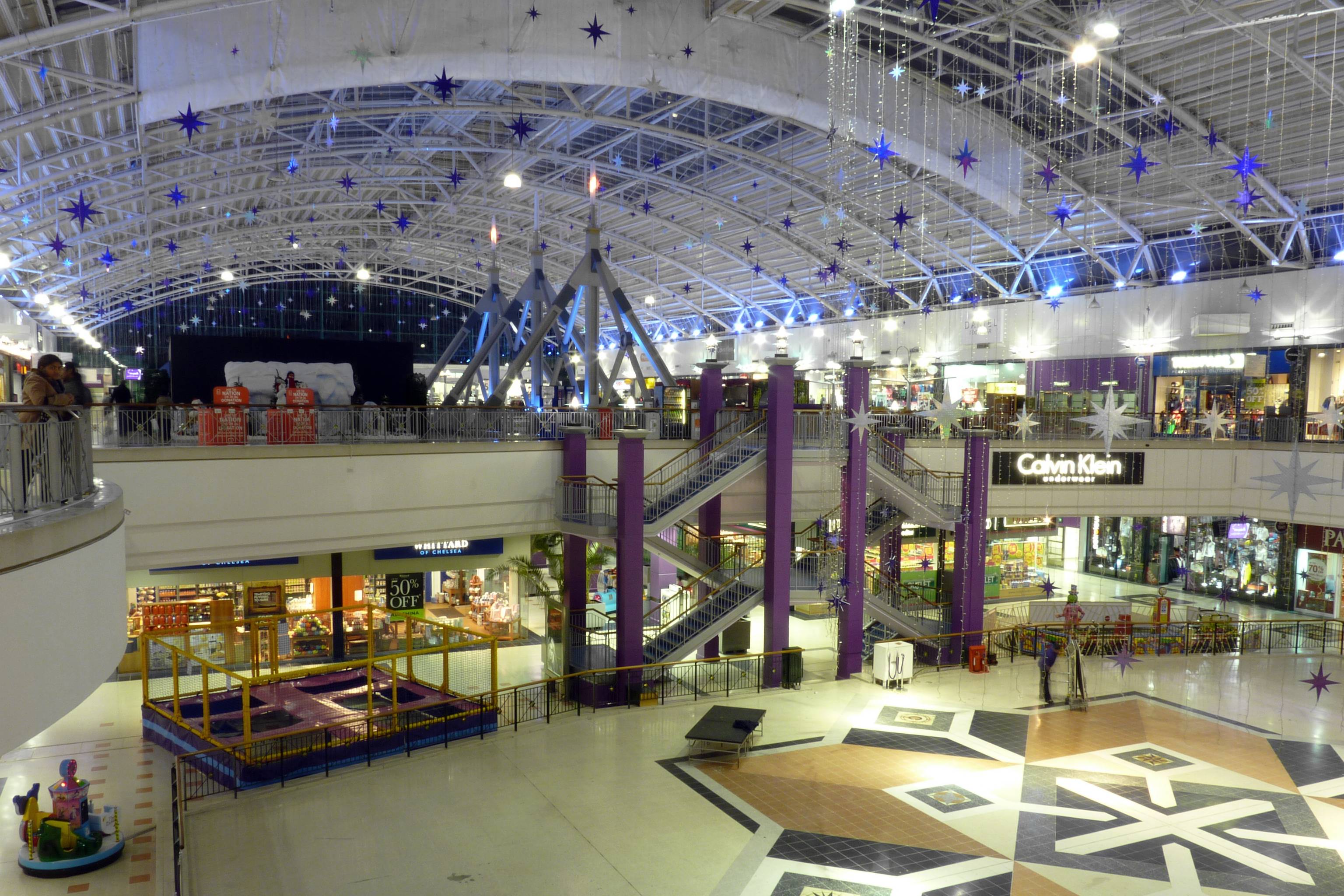 The interior of the south wing of The Galleria in Hatfield, Hertfordshire.
Jamie"s Italian
For people who like good food, St Albans also the perfect restaurant. In the centre of St Albans is a restaurant of the world famous TV cook Jamie Oliver. This very popular restaurant guaranteed a great meal. The best chefs from the region make this the most amazing Italian food. A Tip: Book well in advance, all the restaurants from Jamie oliver are very popular and the chance that a table is free without reservation is very small. But it"s definitely worth it to spend an evening in this restaurant the restaurant can be found at Chequer Street
Travel by plane to Hertfordshire
Hertfordshire has no airports themselves, but because of the fact that Hertfordshire is very close to London it is still easily accessible. The two airports are to be found in London, Heathrow Airport (LHR) and London City Airport (LCY). Both airports are about 43 kilometres from city centre of Hertfordshire. All mayor airlines such as British Airlines and KLM land on these two airfields also smaller low-budget Airlines like Easyjet and Ryan air fly to these airports. At these airports are many taxi services that will transfer you and your luggage to any location in Hertfordshire with ease.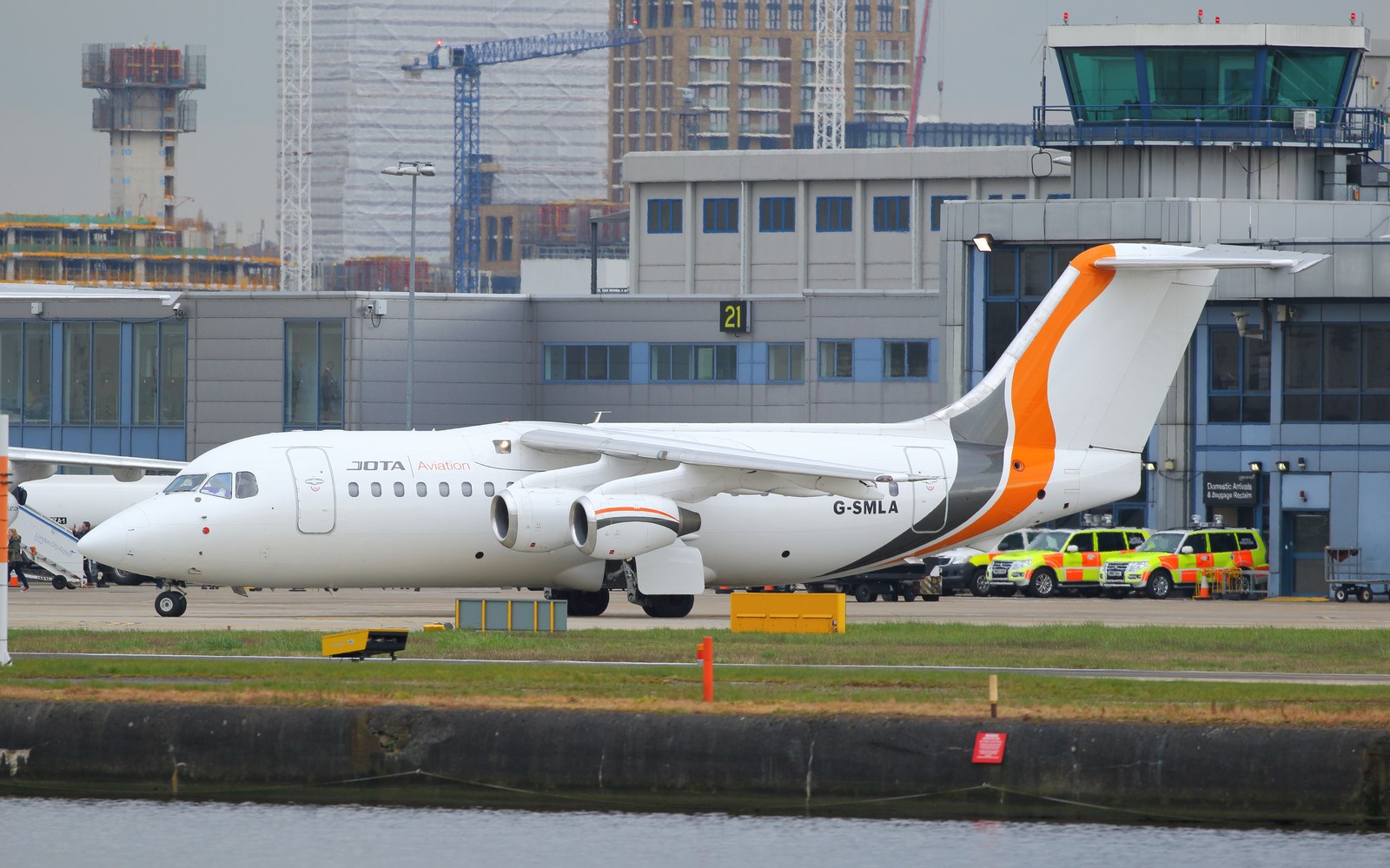 Tours in Hertfordshire
The Hertfordshire region is a beautiful area where residential areas and nature are connected strongly with each other. The combination of these two features makes Hertfordshire a great location for a tourist visit. Your tour with private transport in a rented vehicle with driver around Hertfordshire can start through the area that has many nature parks and reserves that are perfect for nature lovers, but for culture fans there are also several historic towns.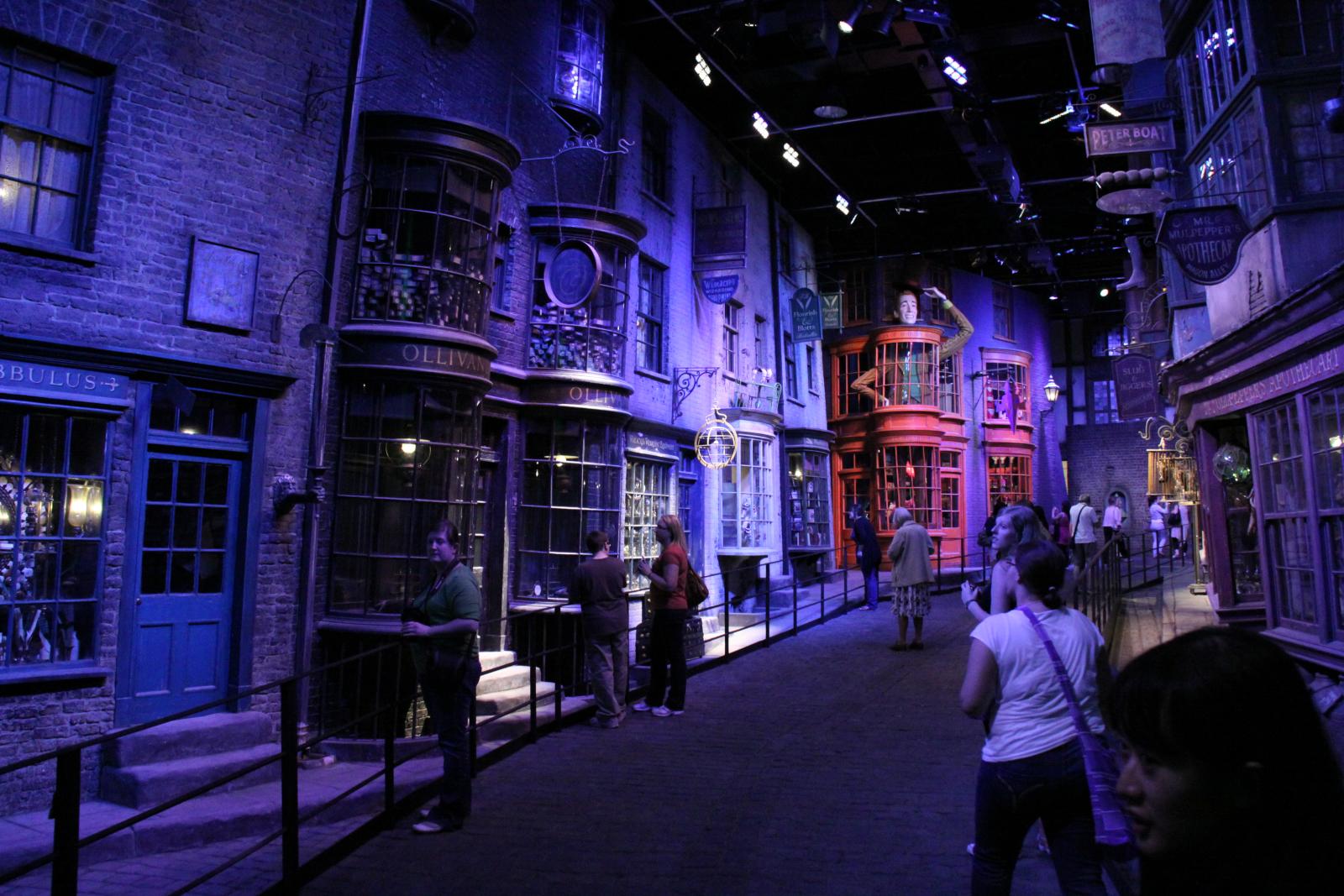 Leavesden Green, Watford, England
Travel by raod to Hertfordshire
Hertfordshire is easily accessible via the main roads of England. The A1 lies through the centre of Hertfordshire. All major cities such as Welwyn and Hatfield are located on this highway. In addition, the M25 is running from east to west of Hertfordshire. The east of Hertfordshire is accessible via the A10 which starts in London.
Business Travel and Tourism
Also for business tourism there are a number of options in Hertfordshire and in St Albans City. The Fielder Centre offers a variety of opportunities for scholarships and or conferences. This centre is located in Hatfield and has a number of different types of rooms at their disposal. Not only rented rooms here but can be booked with catering. Their largest room is enough places for 200 people. A second possibility is the conference centre called de Havilland. This center is also located in Hatfield and has rooms which have a capacity of more than 450 people. So for each conference and exhibition Hertfordshire is the right place.
Golf Travel and Tourism
Are you looking for a location for a relaxing round of golf? Then you are at right place, Hertfordshire is definitely a good option. The area has many golf courses. Some of these courses are: The Hertfordshire Golf and Country Club. This golf course is located in the centre of Hertfordshire and very accessible. Mid Herts Golf Club is a golf course with a beautiful nature and is designed by the famous golfer Jame Braid. This golf course is located west of Welwyn Garden City and is easily accessible via the A1.
Welwyn Garden City
One of the locations to visit in Hertfordshire is the city Welwyn Garden City. This unique city is a combination of a garden and a city. It gives a good idea of how it was thought about the way of life at the time that this city was built. The city is relatively new; the land on which Welwyn Garden City was built was purchased in 1919. This city was built by a plan devised in advance. What stands out as the city is visited is that there is a lot of nature inside the city this way you do not feel that you are walking around in a city but more in a garden.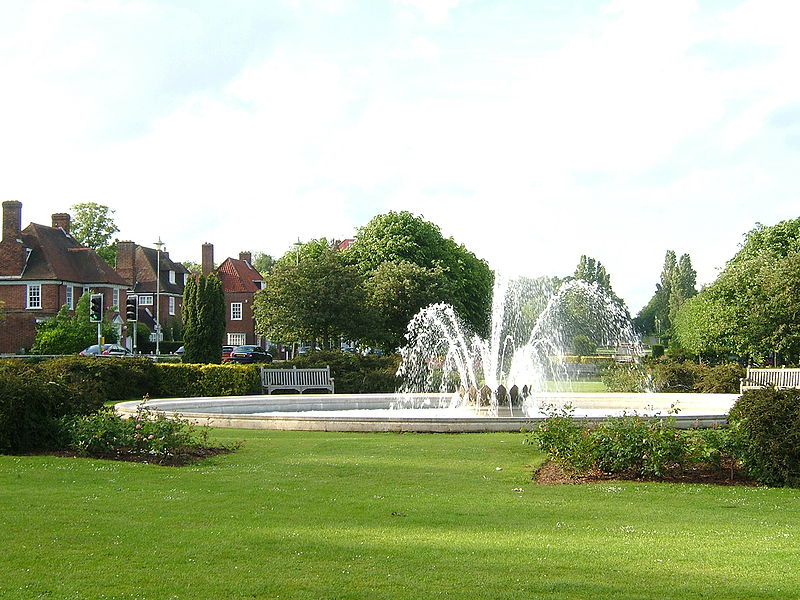 St Albans Cathedral
This beautiful cathedral located in the city of St Albans is a location that cannot be left unseen. This amazing building is the largest cathedral in England and gives a spectacular view of the architecture of English cathedrals. The cathedral has a very rich history and any culture seeker can walk around here for hours.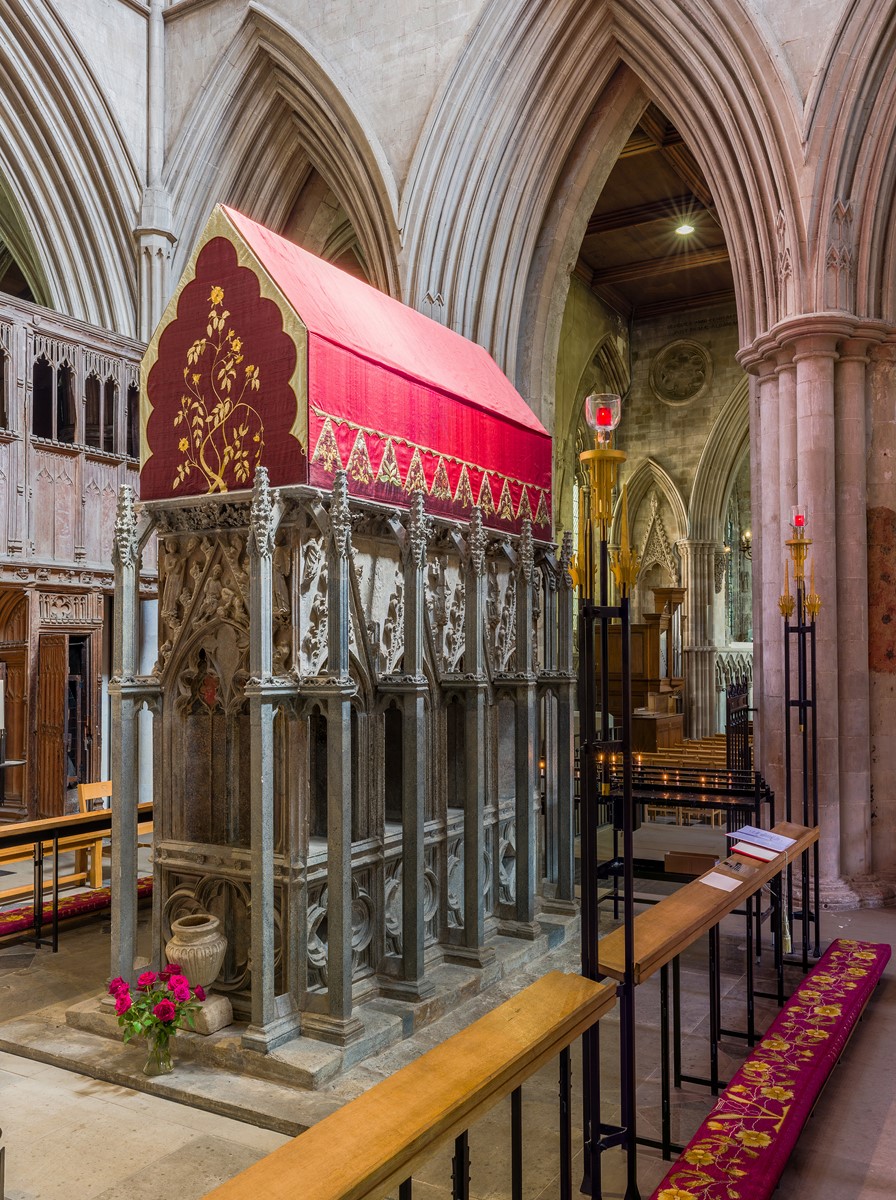 The Shrine of St Albans at St Albans Cathedral in Hertfordshire, England.
Lee Valley Park
This location offers something for every tourist; the park offers a combination of sports, nature and history. The park is officially a part of London but because of the size a great deal of the park is in Hertfordshire and Essex. The park is 10.000 hectares. During the 2012 Olympics is a big part of the park as the location for many sports. This feature is this park in recent years developed very far and a great place to go.
Transportation to and from the airport
In Hertfordshire airport, it is not present, this is not necessary because the Heathrow Airport (LHR) and London City Airport (LCY) are very close by. There are many companies that offer transportation to and from the airport. These companies are: London Airport directly situated on Station Road in Barnet. This company offers private transport for a small number of people with luggage. A second possibility is Airport Specialist; the companies located in the centre of St Albans on Hatfield Road offers vehicles ranging from 4 persons to 20 persons. You can reserve or request transportation in the city of St. Albans, where you can choose from multiple specialized companies, and you can request a size or specific type of bus.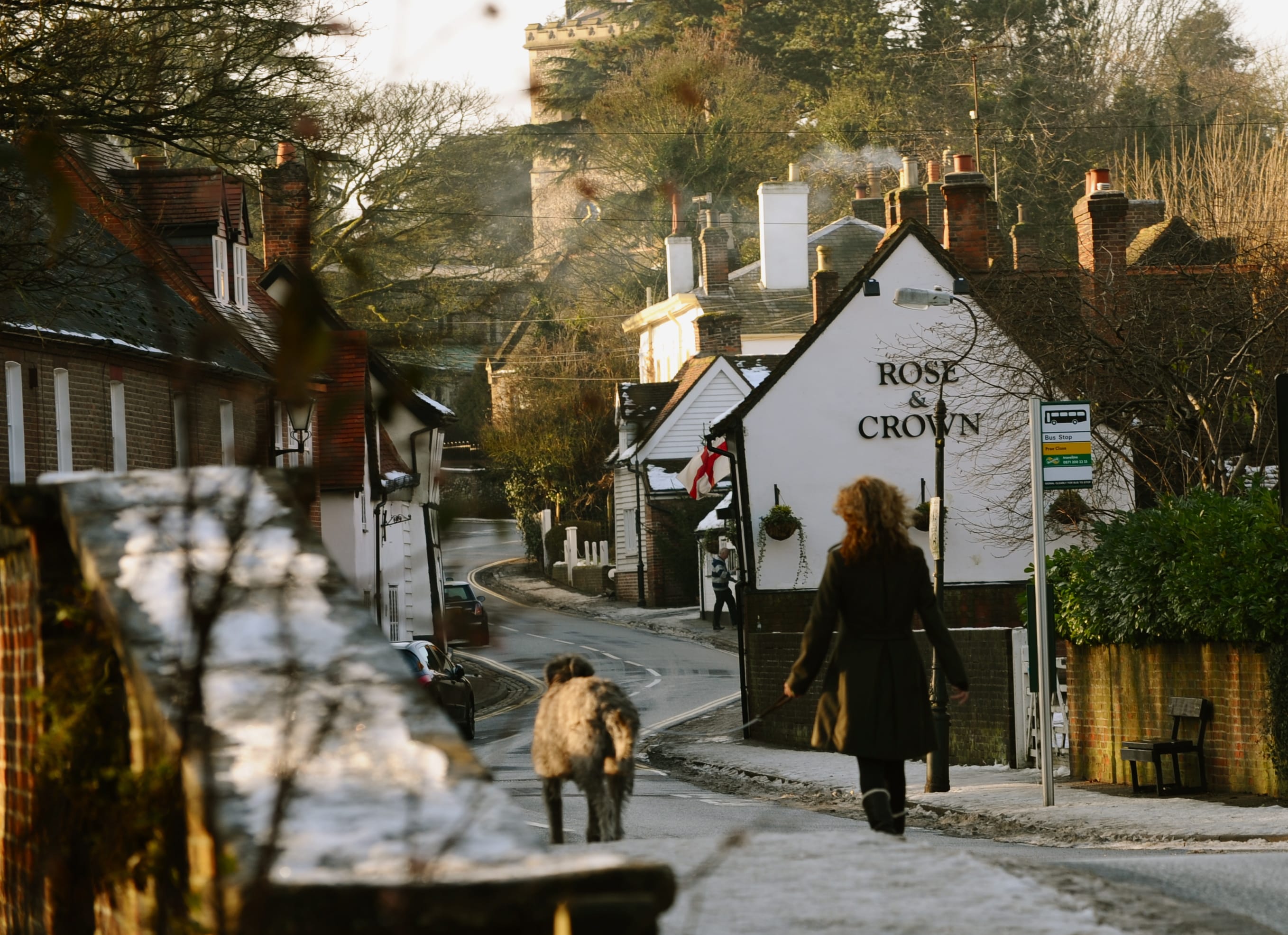 City tours in St Albans
You can rent a bus in St. Albans for tours in the city or in Hertfordshire County. This city in Hertfordshire County and surrounding area is known for its rich history and there are many churches and Cathedrals to visit. Historic Churches bus tour is a company that offers a tour along all these wonderful churches this tour is accompanied by a guide who will tell you all about the history of St Albans area. The cost for this tour is about 28 euros.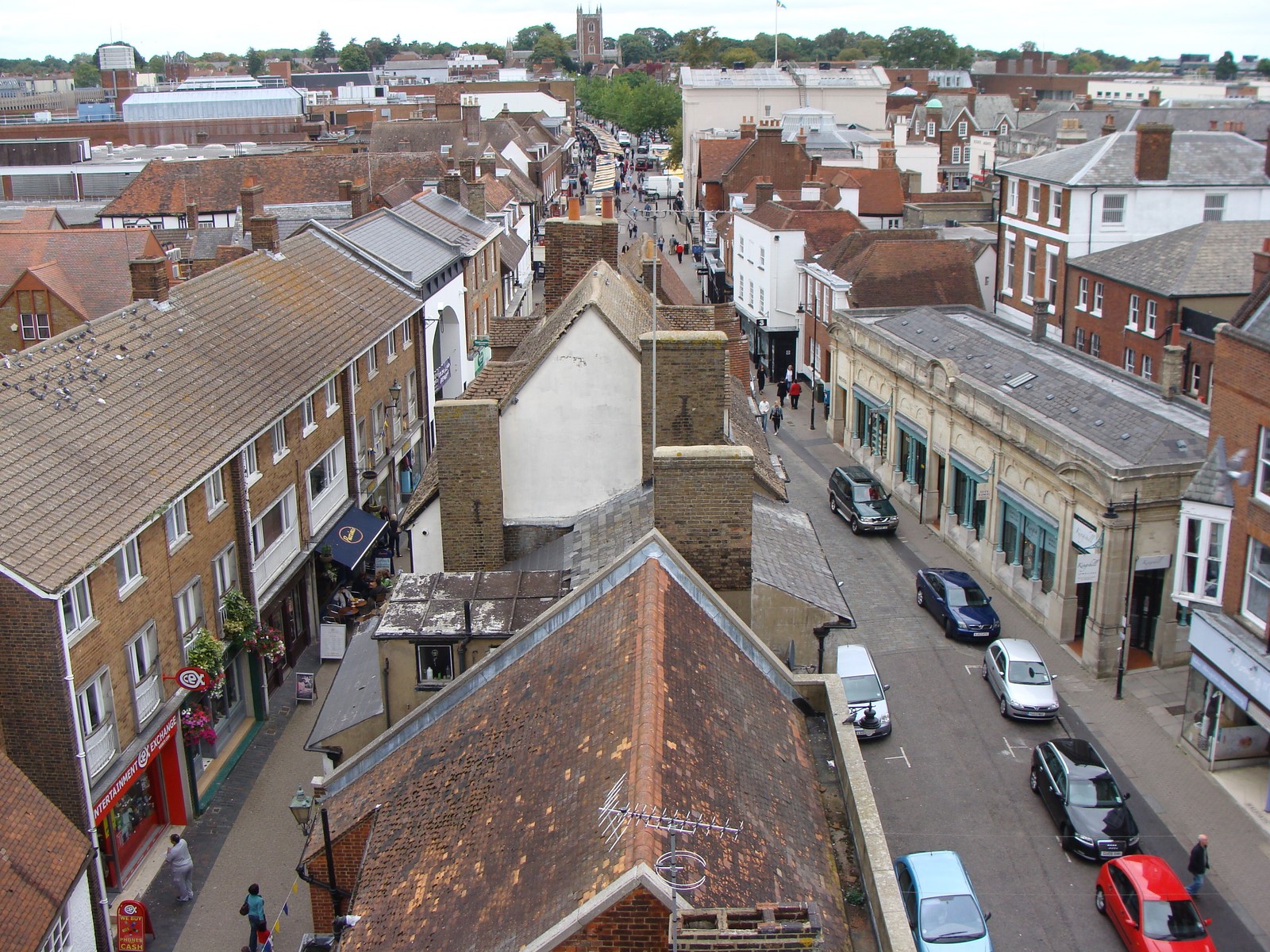 St Albans viewed from the Clock Tower: French Row (to the left), Market Place (to the right), St Peter"s Street and the tower of St Peter"s Church (centre)
Walking tours St Albans
St Albans is a great city to walk around. There is much to see and do in St Albans. Mid-town Albans is a nice place to walk around for hours and admire many historic buildings and some places should definitely be visited in this town are: St Albans Cathedral, Butterfly world, Verulamium Museum and the Roman Theatre.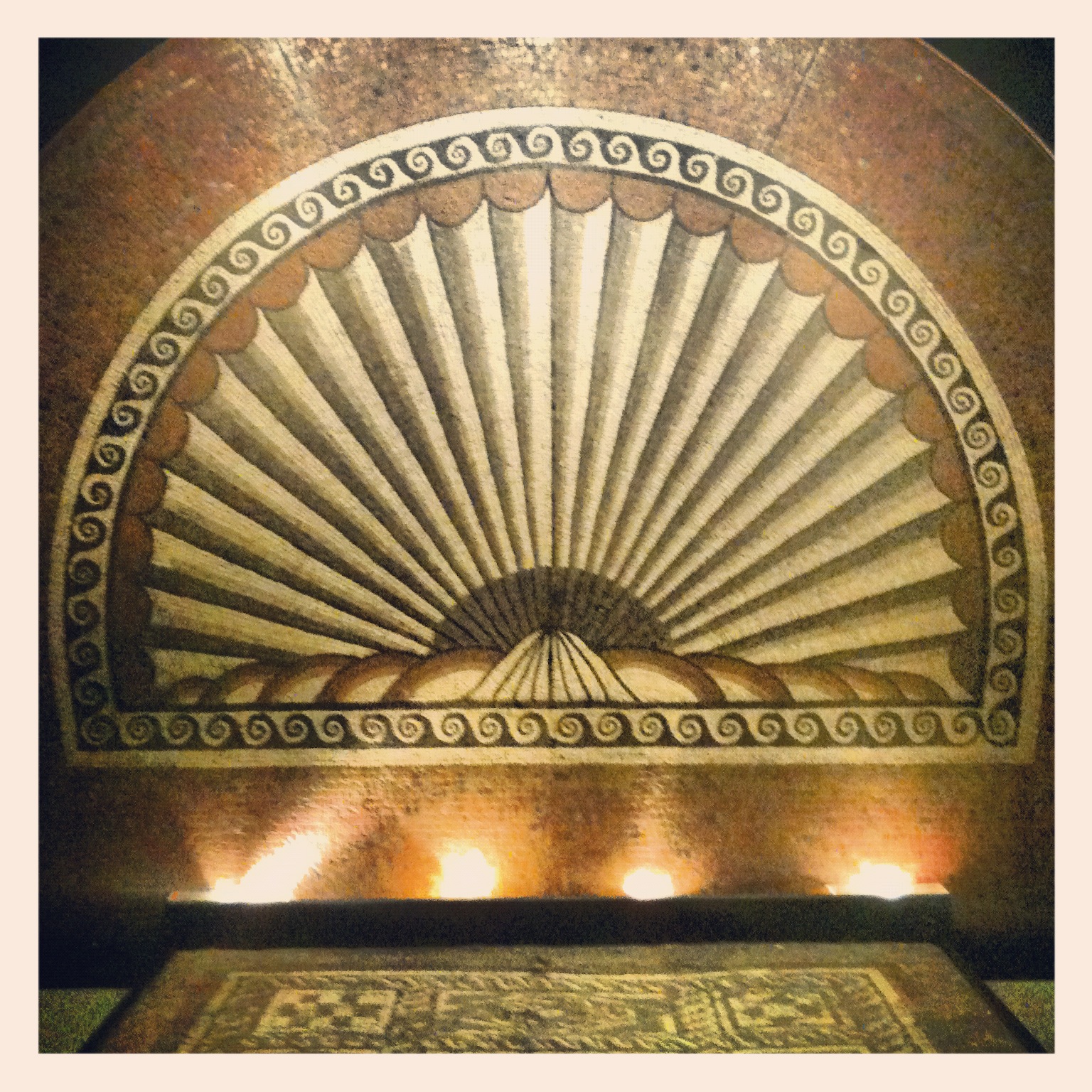 It is also possible to book a walking tour with a guide. This tour will lead you through the old town and market. It is not required in advance to reserve and there are several times when the tour starts during the day. The tour starts at the old town house on the market and from there many locations will be visited. The company that offers these tours can be found in the old town hall of St Albans.
Nightlife
St Albans is not just culture and history there is also a modern nightlife. There are many different bars and clubs where everyone can find something that is in his or her taste. For people who usually used to love live music, for them there is the bar called the Horn. This great bar has a different band every night that will provide live music provide throughout the night. For the younger generation who loves dancing to the latest hits, there are several clubs. Some of these clubs are: Batch Wood Hall Nightclub, Club and Club Veeda 24-7. Especially 24-7 club is a popular venue due to the fact that it is open 24 hours a day and there is always something to do.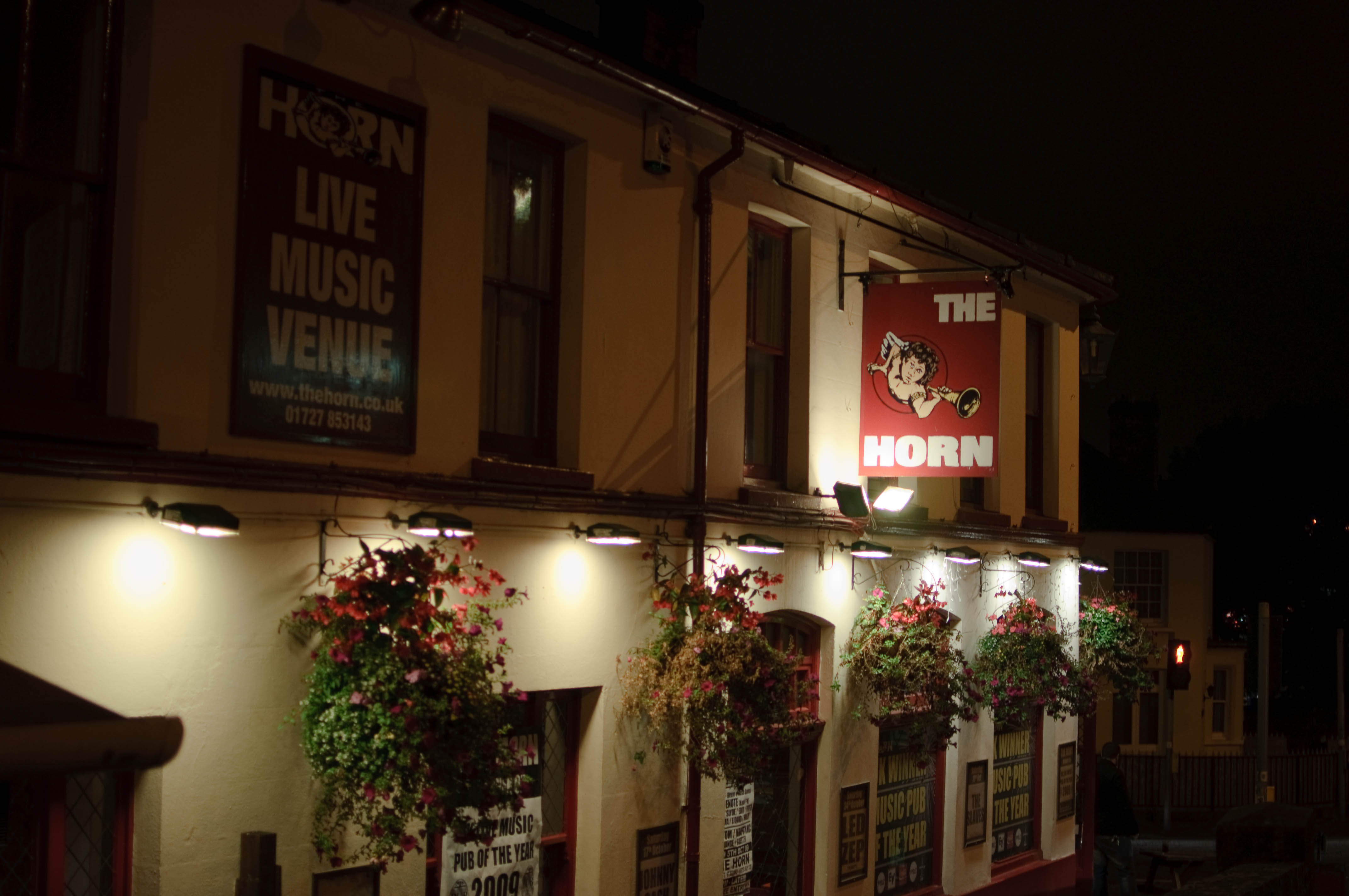 None