Useful tips for Hereford bus groups with 'what to see' and 'what to do' items and  'bus- friendly' or must see tourist sites in Hereford. Check our list of attractions before planning your bus tour with a stop or departure in Hereford. Let us know if your favourite attraction or 'bus-stop' is not there and you think we should add it to our list of Hereford highlights.
Travel by plane to Herefordshire
Hereford can be reached in different ways; there are several airports near the region. The nearest airports are: Birmingham Airport (BHX), Cardiff Airport (CWL) and Bristol Airport (BRS). At these airport can be flown directly form Schiphol Amsterdam.
All three airports can be reached through major scheduled services such as KLM and Lufthansa as well as by smaller charter airlines as Easy Jet, Aer Lingus and Flybe. The airports are on average 68 miles from Hereford, this is about 30 minutes' by car. For all these airports is private chauffeured transportation such as taxi, bus of minibus available. A transfer on arrival from the airport to your accommodation may therefore not be a problem.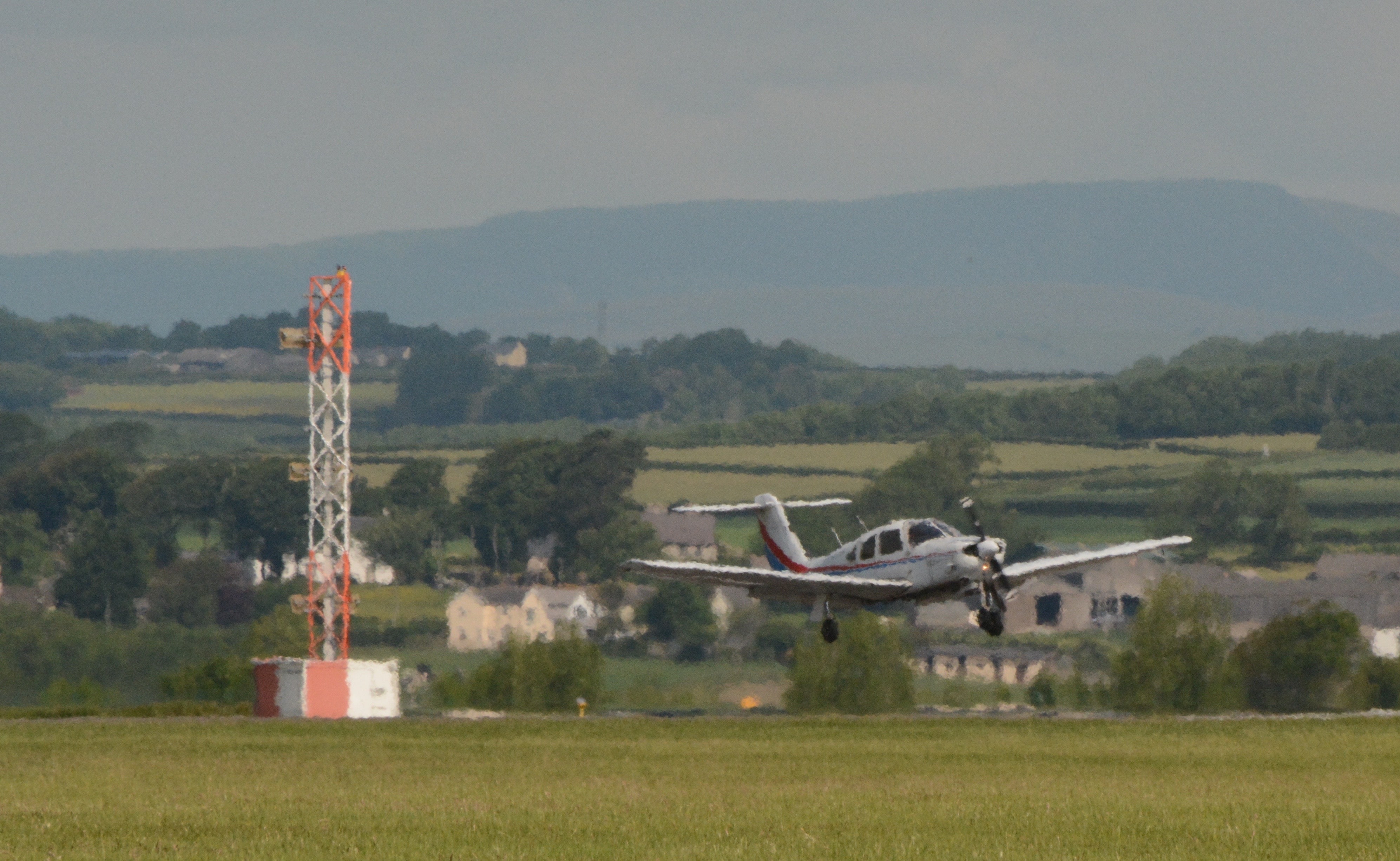 International Airport of Cardiff

, UK
Transport by road in Herefordshire
Rather traveling by car, coach or minibus, then provides the road network in this region a great opportunity. The M50 and A40 highways to the south of the region are part of the main route to South Wales, Oxford and London. Other main roads with a smooth flow are: A49, A465 and A438. So you can easy travel and visit places during a holiday of tour.
Business Travel and Tourism
Hereford offers various possibilities of conference and meeting rooms. They all have an ideal location in the city center and close proximity to excellent hotels. The team from Visit Herefordshire will always be ready to assist in finding locations for conferences, seminars and events.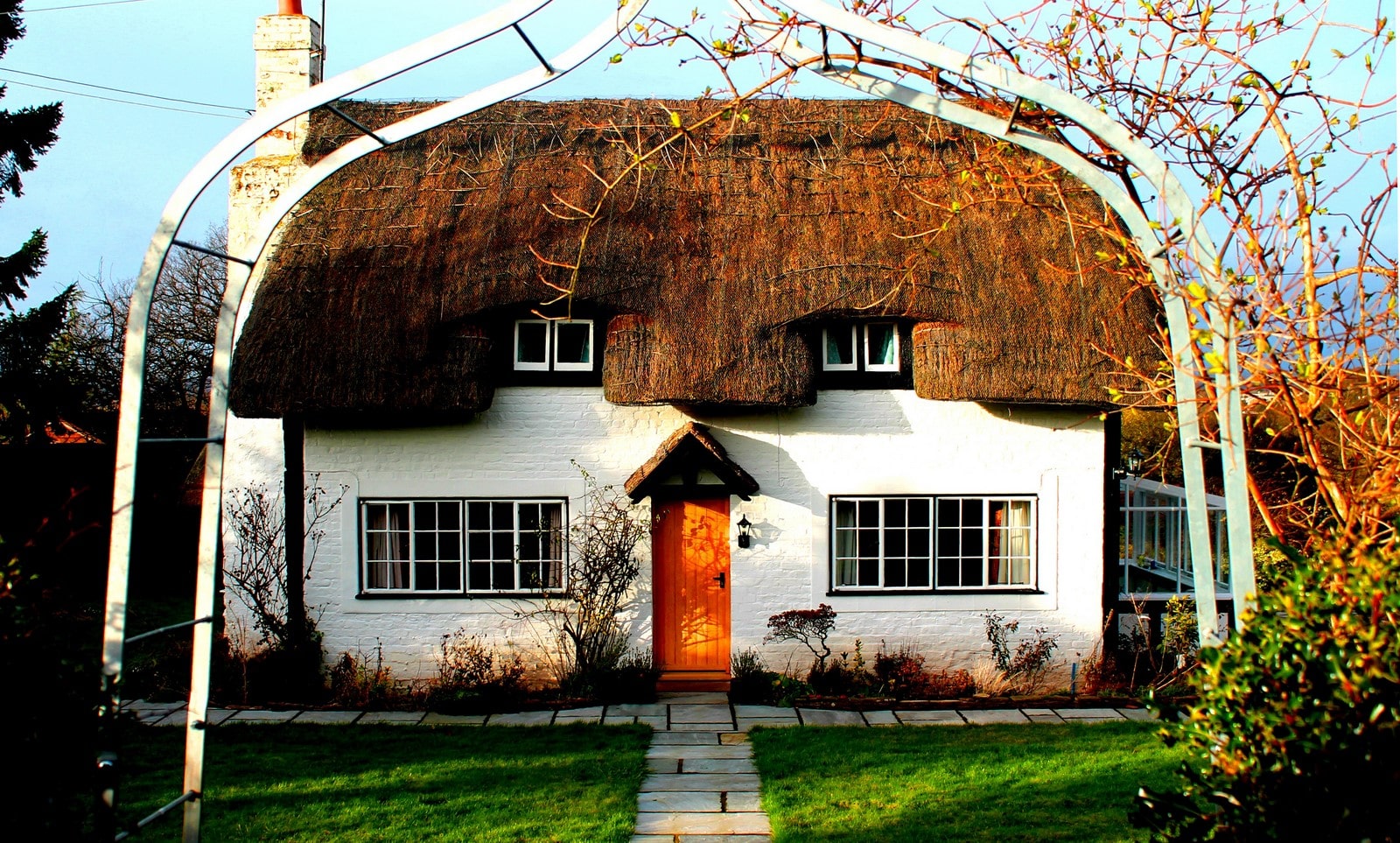 Some possibilities might be
The Courtyard located on Edgar Street in Hereford. It provides an excellent opportunity for organizing various events such as conferences, presentations and exhibitions. It has 5 rooms and has a capacity of 400 people. The Green Dragon Hotel offers 7 meeting rooms and is ideal for conferences and seminars. The hotel has a capacity of 200 people and is located on the Broad Street, in the center of Hereford.
Golf Travel and Tourism
Hit a ball on the golf course? Herefordshire offers many golf courses. The following courses are worth a visit: Burghill Valley Golf Club located at Tillington Road in Burghill. This golf course has 18 holes with a chipping area, putting green, bar and meeting room. Herefordshire Golf Club also an 18 holes golf course located op Causeway Ravens in Wormsley. The golf course features a putting green, green fee, restaurant and pro shop.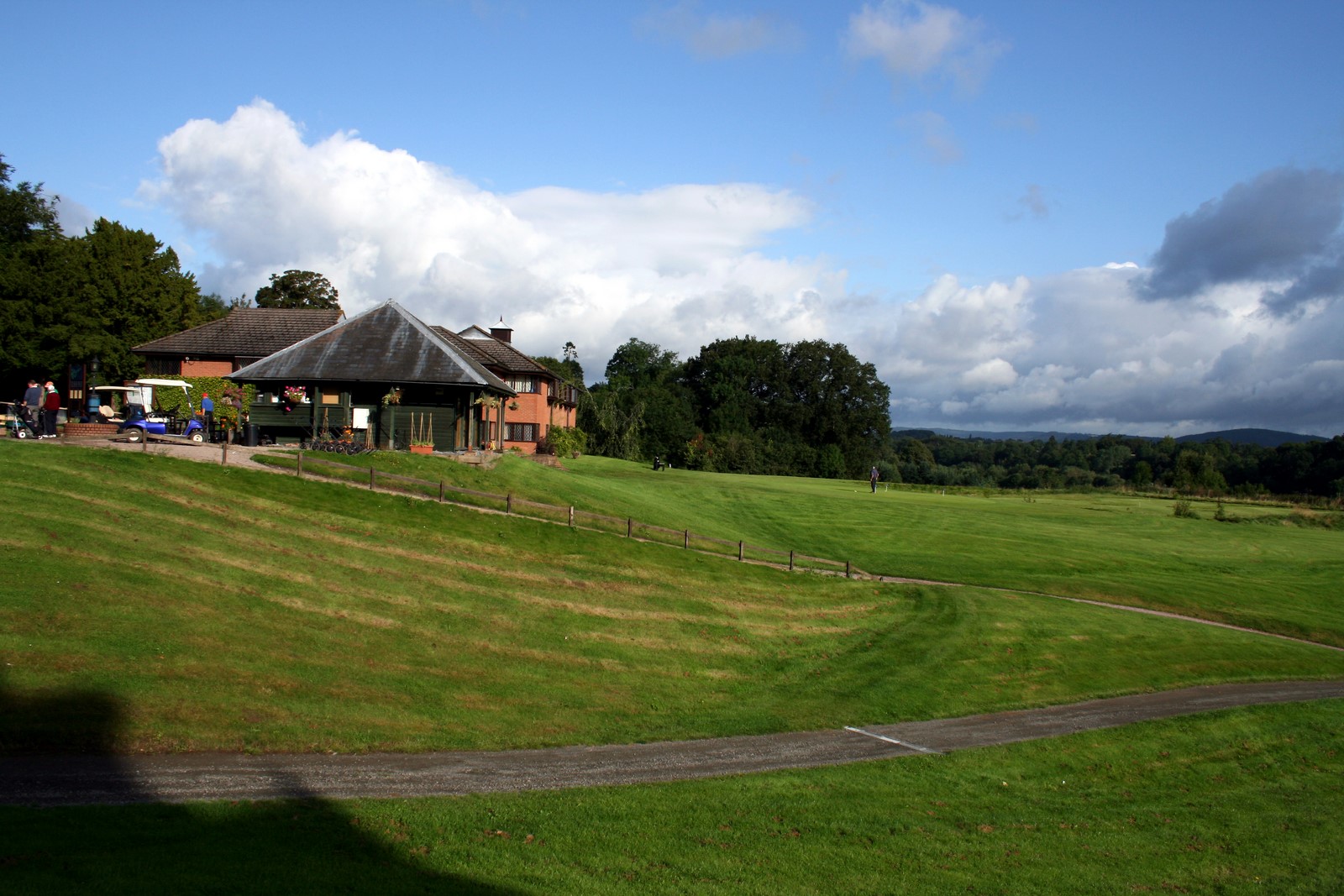 Belmont Golf Resort in Hereford
Tours in Herefordshire
This area is made up of a number of vibrant cities and picturesque villages where you can taste traditional hospitality. Your tour with private transport in a rented vehicle with driver around Heredordshire can start at Hereford, which is the capital of Herefordshire and will be discussed on another page. Places that are also worth to visit during a vacation.
The Cider Museum
Visit Hereford's famous Cider museum and discover the origin of cider. The museum was created in 1973 in a former cider factory, to maintain the history of cider worldwide. You can explore the champagne cellars and view the extensive collection of cider equipment such as mills, presses, bottles, aquarelles and old photos. The museum also has a gift shop. Groups can also be booked special tours with lunch or buffet, this can be done online or by phone. The museum is located west of the city on Brecon Road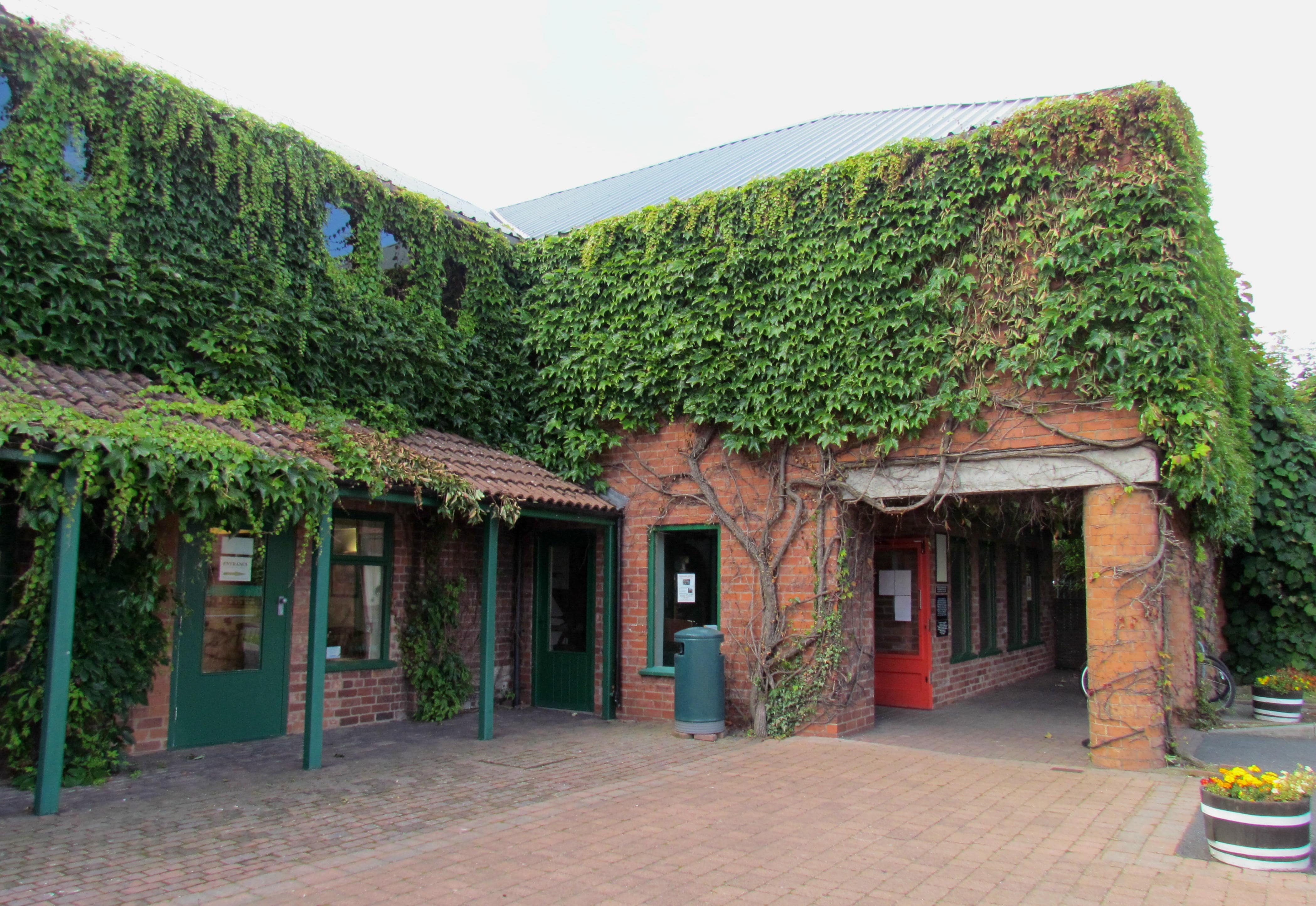 Leominster
A historical town situated in the heart of beautiful countryside. In the center of the city you found a wide range of small shops, cafes, pubs and antique shops. Leominster is a nice place to walk in pleasant surroundings.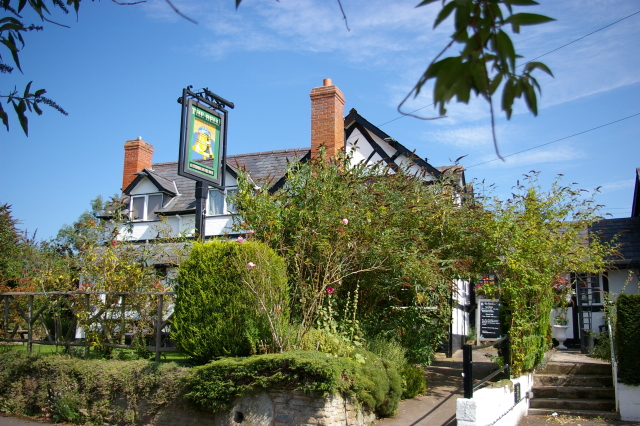 Ledbury
It is a paradise for poetry and culture. Let yourself be seduced by the poetry of the poet legends: John Masefield and the Victorian Elizabeth Barrat-Browning made. Would you rather enjoy the scenery? Climb into the Malvern Hills or the Marcle Ridge and admire the beautiful landscape with a blend of fields, forests, orchards and meadows.
Bromyard
It is the city of festivals, located in the east of the county. It is the place where the town's people know how to celebrate. Special occasional festivals such as: Tasty Sweet Marmalade and Folk arts and Bromyard Gala. Everyone is welcome and there is something for everyone's taste. Besides the many festivals the city is also a place where traditions and beautiful surroundings are greatly appreciated. In the main street with traditional shops, cafes, pubs and restaurants you would think that the time has stood.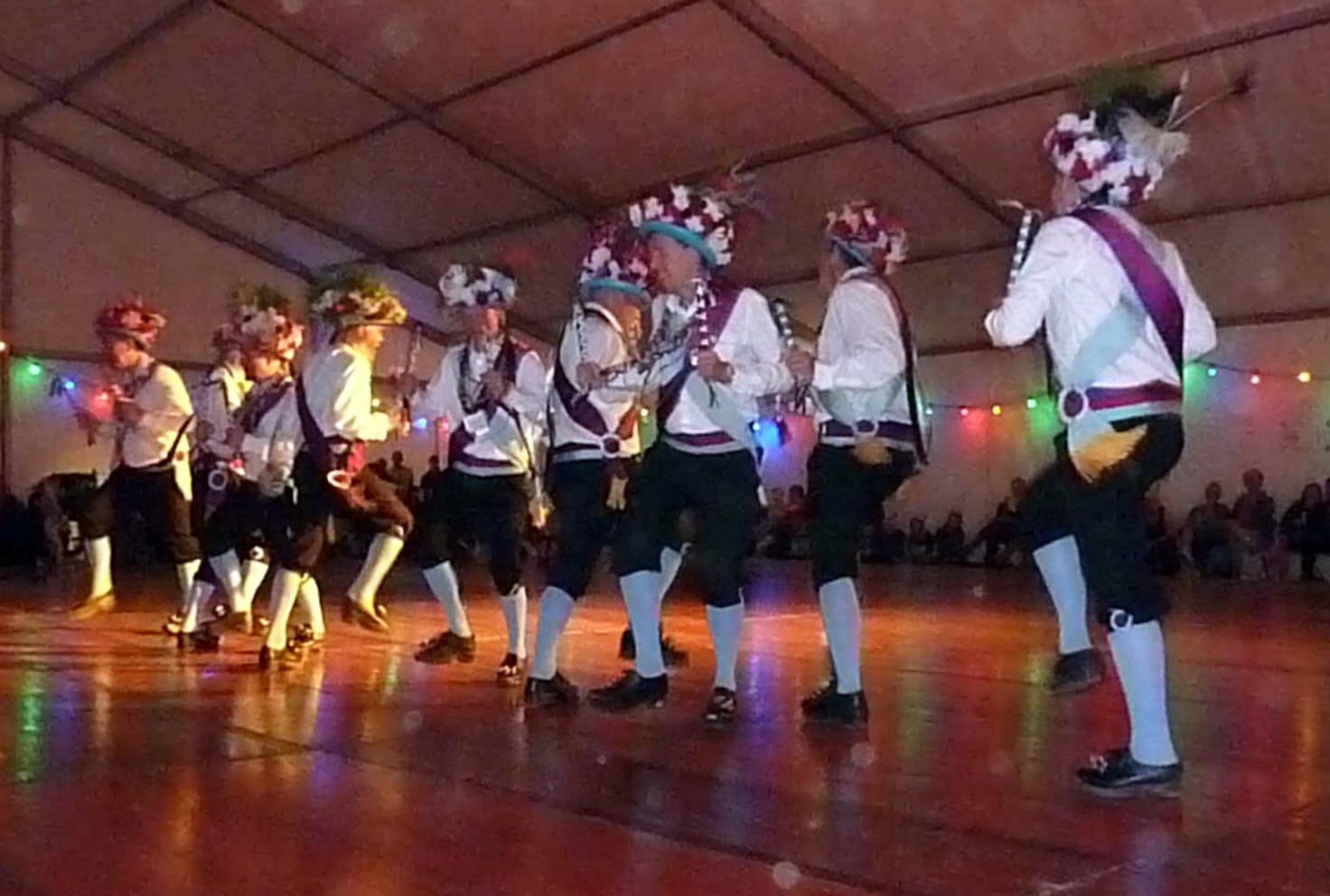 Transport to and from the airport
Travelling by plane and would you be like to continue you trip without worries? Then all the above mentioned companies are at your service. You can reserve or request transportation in the city of Hereford, where you can choose from multiple specialized companies, and you can request a size or specific type of bus.
The county of Herefordshire has no airport. But does have three major airports in the surrounding, namely: Birmingham Airport (BHX), Cardiff Airport (CWL) and Bristol Airport (BRS). These airports are on average 68 miles from the center of Hereford. At the airport are taxis pitches where you can take a taxi, which take you to the center of Hereford. Some of the taxi companies are: T1 Taxis, situated on the Foley Trading Estate. They have vehicles from 4 to 8 seats and for wheelchair users, of the brands Renault, Audi and Peugeot. Ace Coaches & Travel offers cars and minibuses. The company is located on Ramsden Road in Hereford. Another possibility is K & J Cabs. They have vehicles that can accommodate 4 to 16 people. Be found on Clifford Street in the west of Hereford.
City tours in Hereford
You can rent a bus in Hereford for tours in the city or in Herefordshire Region. Hereford is known as an old historic center and extensive landscapes. The city offers therefore several cycling and walking tours in and outside the area of Hereford. You can buy cycling and walking routes at the tourist information office 'Visit Herefordshire Centre' in the center of Hereford. Besides buying routes you can do an organized tour.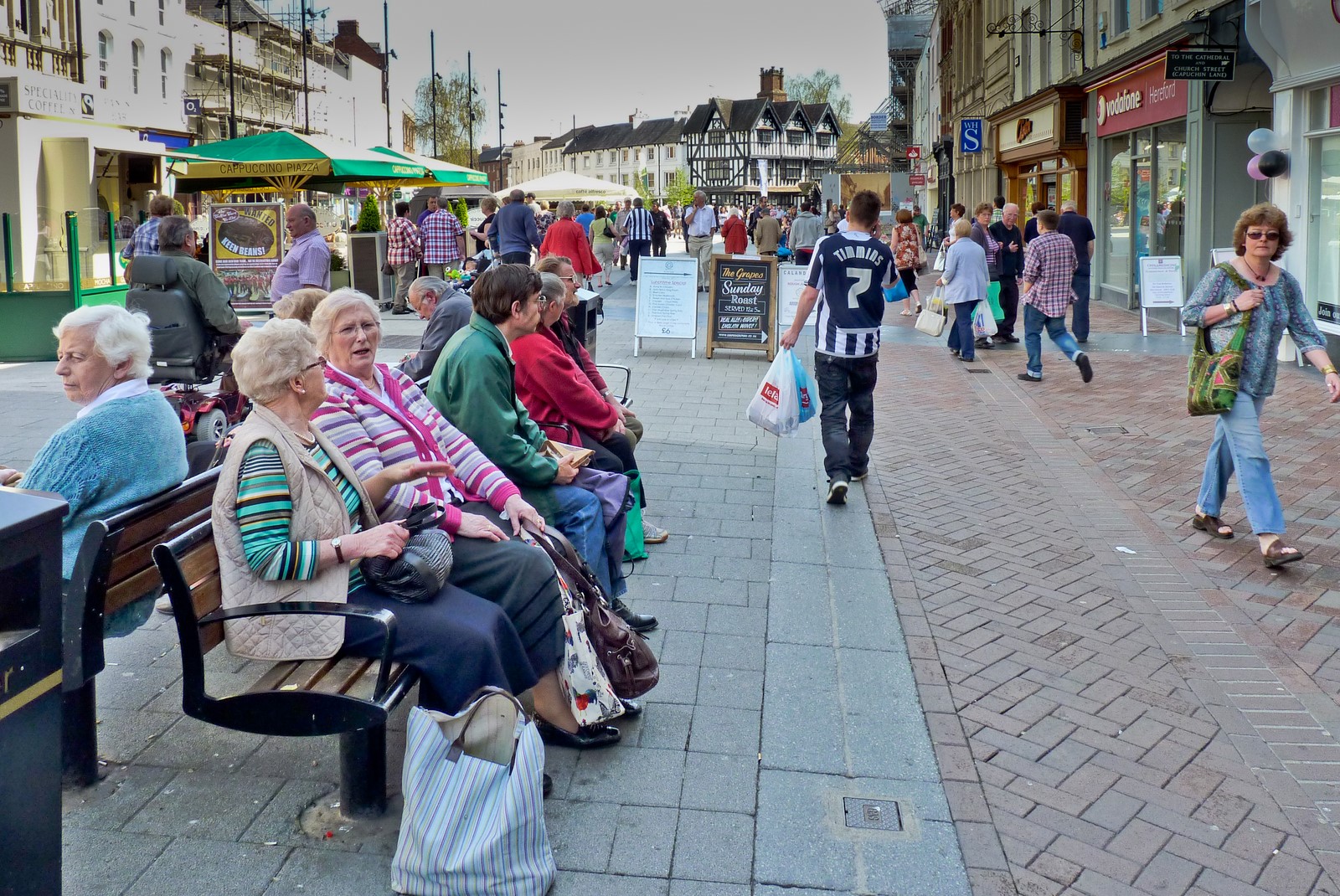 Walking tour Hereford
An organization that provides organized walking tour is: Guided Walks in Historic Hereford. They offer various types of walking tours. All year round there are weekly organized tours. In the months of May to September they offered daily tours. They also organize specially designed themed walks for groups. For this should be booked in time. The organization has its office on Hampton Park Road in Hereford.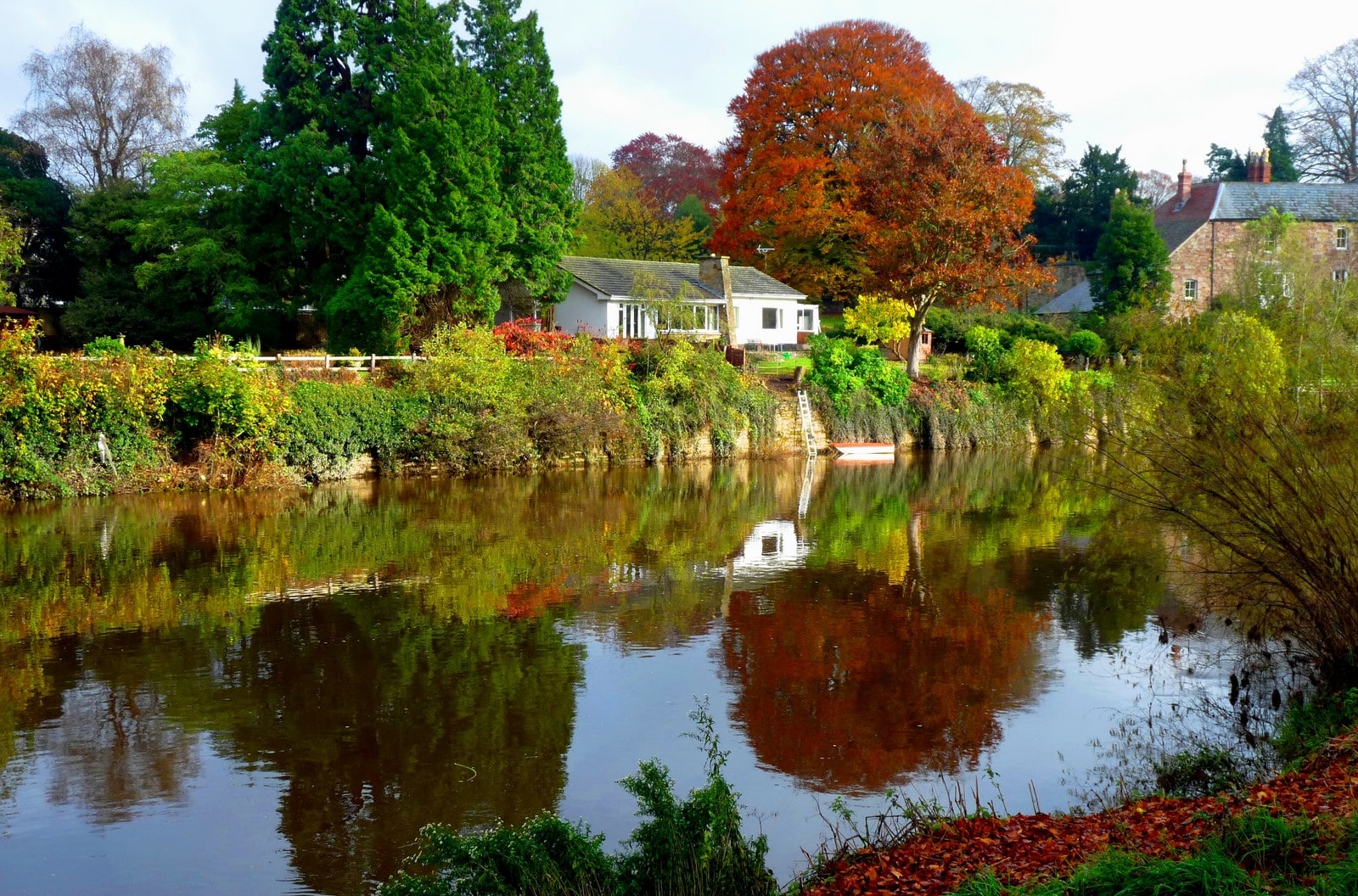 What to see and visit in Hereford
Nightlife
After enjoying a day of culture or nature, experience the nightlife? Then the nightlife of Hereford let nothing to be desired. The nightlife is very versatile; there are pubs, bars and clubs where you can enjoy drinks and the best DJ's. The Barrels is a typical English pub from the 18th century. It has a lively and friendly atmosphere and of course you can enjoy the excellent beers of England. The pub is located in the heart of Hereford and offers a traditional night out. Saxtys also located in the center of Hereford. Here is a nightspot who offers a restaurant, club and 4 different bars. Under which the champagne bar, garden bar and the library bar. In these bars you can enjoy delicious cocktails and drinks. Saxtys is an excellent place to discover the nightlife of Hereford.
What to see during your tour in Hereford with a hired minibus
Hereford Cathedral
This beautiful Cathedral built in 1079. Have good look at the shrine of the Saint 'Thomas of Hereford'. View the Lady Chapel and also the 20th century New Library Building can be admired here. There are various guided tours where you can explore the building and enjoy the beautiful gardens. These tours can be booked online and by phone. Besides the tours there are also other activities organized such as: concerts, exhibitions, festival and various events. The cathedral is located on Cathedral Close in the center of the city.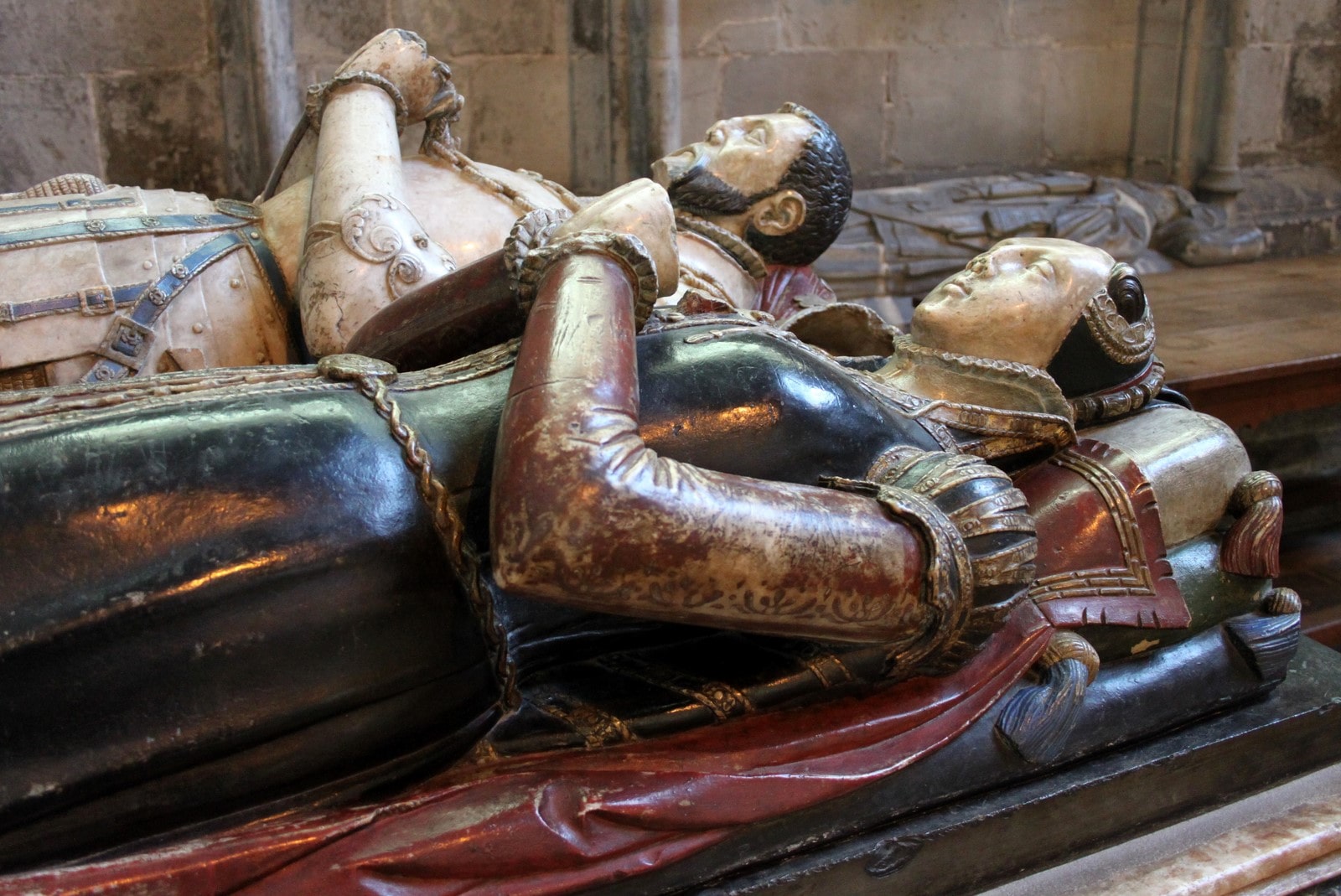 The Old House
This is a 17th century timbered house in the heart of Hereford, a surprising sight in the middle of the modern center. This remarkably well-preserved wooden house was built in 1621 and was used over the years for many purposes. Since 1929 it is a fascinating museum that provides insight into the daily life in Jacobean times. The old house is furnished with English oak furniture including a beautiful canopy bed, and features rare murals.
1st Bowl
The bowling of Hereford, located on Station Approach. The bowling center has 17 bowling lanes with automated scoring. Besides these lanes, it also has an Adventure Golf; this is an 12-hole golf course with various obstacles as: waterfalls, pitfalls and loops. The center has a friendly, family atmosphere and is ideal for a day of fun with the whole family. The bowling can be booked by telephone, with the exception of the Adventure Golf.
Chase Distillery
This vodka distillery is located in the heart of the Herefordshire countryside a few miles from Hereford. The farm offers exclusive tours of the distillery, during these tours you can see how the traditional ingredients are mashed, fermented and distilled. A unique experience where you can experience the whole process: from the seed to smooth vodka. At the end of the tour there will be a guided tasting session. Tours can be booked online and by phone.
Hereford Canoe hire
Float on the water with the prospect of a pub lunch along the way. Enjoy at the water, Hereford's beautiful countryside. The company offers various canoe tours on the River Wye. There can be chosen for a short route of 2 hours or a route that lasts all day. So you can paddle at your own speed. Reserve early if you want to go with a group. The company is situated on Park Lucksall Mordiford a few miles from Hereford.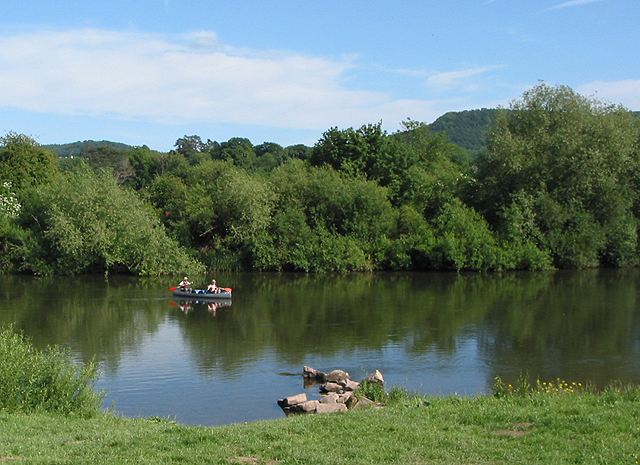 Shopping
The center of Hereford has several shopping areas. You have larger streets with department stores and European clothing stores and smaller streets with exclusive boutiques. Also you have on the shopping areas cozily cafes and restaurants. Do not forget the popular cattle market and Butter Market. These well-known markets are home to stands selling local goods and products, there are also many traditional events organized throughout the year.
Delicious food
As part of a perfect holiday or weekend, is enjoying good food. Hereford offers the right restaurants and cafes with a great variety of dishes.
Gigi Bar & Grill, located on Union Street in the center of Hereford. Here are the best steaks and local 'Hereford Beef'. The steakhouse offers an extensive menu of traditional favorites. Besides delicious meals it also has a nice wine collection, special Ports, Whiskeys and Gins. The restaurant is also suitable for special occasions, they have different kindss of room and offer also group menus.
Saxtys is suitable for various occasions such as weddings, company parties and outings. They have different type of spaces where you can enjoy extensive group menus and buffets. The 3 course menus consisting of different types of meals such as: rib eye steak, fish lasagna, moules and spiced lamb koftas. The restaurant is located on Wide Marsh Street in Hereford.
None