Useful tips for Bilbao bus groups with 'what to see' and 'what to do' items and  'bus- friendly' or must see tourist sites in Bilbao. Check our list of attractions before planning your bus tour with a stop or departure in Bilbao. Let us know if your favourite attraction or 'bus-stop' is not there and you think we should add it to our list of Bilbao highlights.
City bus tourism in Bilbao
You can rent a bus in Bilbao for tours in the city or in Vizcaya Province. Given the great variety of guided tour options that exist in Bilbao, we've selected just a few routes, such as a trip through El Ensanche and Abandoibarra to discover Bilbao's enterprising spirit or to enjoy the authentic Museum of Architecture and Sculpture (Museo de Arquitectura y Escultura) in the open air.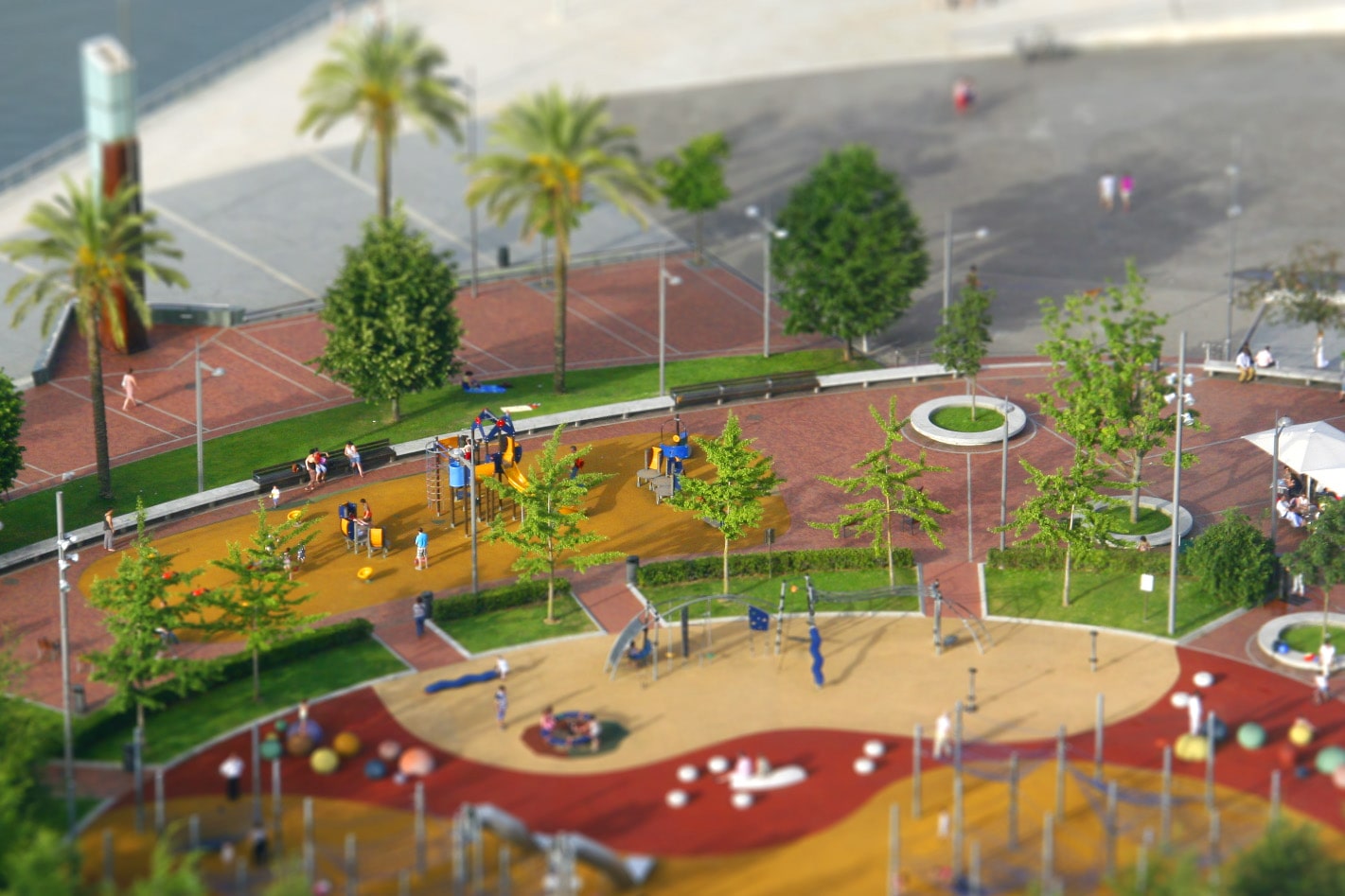 Bicycle rental and tours in Bilbao
Bilbao's city council has started the Bilbon system, a network of Bidegorris (bike paths) that includes a Bidegorris Plan and guided bicycle itineraries along with bike rentals that are accessible to locals. There are several bicycle rental companies, such as Bilbon Bizi, Ciclos Zubero, and Ciclos Maestre, which are geared towards tourism and offer guided tours.
Tourist points of interest in Bilbao
Must-see: The city offers diverse tourist attractions, but we recommend a Bus Tour of Bilbao, visiting the most interesting places such as the Guggenheim Museum along with a carefully planned route through the historic district.
Euskaldana Palace
The Jauregia Event and Music Palace is a unique building and is one of the symbols of modern Bilbao. The brainchild of architects Federico Soriano and Dolores Palacios, it looks like a ship under construction at the dock, which is reinforced by the fact that it"s located at the Euskalduna shipyard.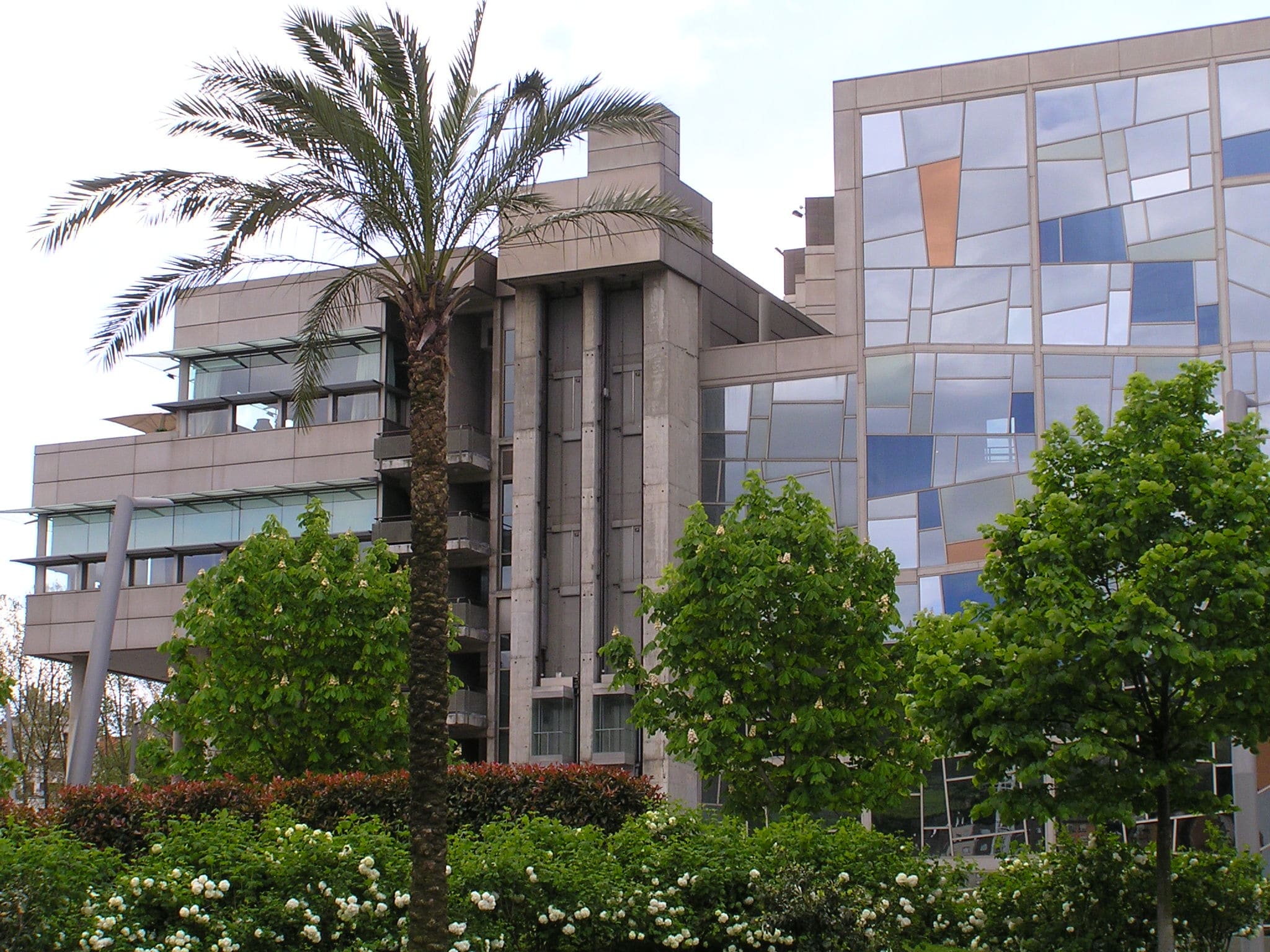 We recommend taking a walk through the city"s historic district, also known as the seven streets, which has been declared a Historic Area. You can visit The Church of Mercy (la Iglesia de la Merced), an old building at the Convent of San José de La Naja, which was built in 1675. From there you can continue on to el Paseo (the Walkway) and Soportales de La Ribera (Arcade on the Riverbank), also known as Arcos de La Ribera (Arches on the Riverbank), which form the border of the historic district.
A microbus rented with driver can take you downtown to Doña Casilda Park, which has 100 years of history behind it and is the best park for walking, resting, admiring its electronic fountain, watching shows on its stage, or even getting a cup of coffee at la Cafetería del Museo de Bellas Artes (The Fine Arts Museum Café), which has a terrace that protrudes into the park.
What to see during your visits in Bilbao with a rented minibus with driver
If you want to rent a bus for an excursion or trip that originates or terminates in Bilbao, we suggest including these stops in your itinerary:
Gran Vía
Is the most important street in the city, extending from la Plaza Circular to Sagrado Corazón Street, and is considered one of the best commercial streets with luxury shops in all of Spain. Every visitor should take a walk on this important avenue to see the different stores, bars, restaurants, and visit-worthy buildings, such as the Guggenheim Museum, the city's historic district, or City Hall (el Ayuntamiento).
Fever
A hotspot for youngsters that has acquired a cult following; it's located on Tellería Street. It's a local dancehall with four rooms for enjoying the best music and having a fun night. On weekdays the main hall is called Santana 27. It has a unique atmosphere. Concerts of every kind are held here; the rest of the building consists of closed rooms.
Gran Casino Nervión
For those who enjoy gambling, this casino is located on Nafarroa Kalea Street in downtown and boasts several gaming rooms and bars where you can enjoy a drink or have a coffee, a restaurant where you can enjoy a delicious meal, and of course, slot machines. The Gran Casino Nervión de Bilbao is considered one of the most modern casinos in all of Europe.
Up Bilbao
Is a Spa on Manuel Allende Street. This is a sophisticated and elegant place, decorated with materials like chestnut wood and limestone, which radiate warmth. At Up Bilbao they've gone to great lengths to create an atmosphere that's different, attractive, and special vis-à-vis the colors, the spectacular illumination, and the smells; every detail is aimed at boosting the wellbeing of the client and transmitting positive sensations. The spa includes a chill out area, a beauty center with special treatments, relaxation pools with different thermal effects based on jet streams, waterfalls, water beds, Jacuzzis, and floor and wall jets. Give yourself the gift of relaxation at the spa and leave re-energized to continue your travels.
Visit bodegas for wine tasting in Vizcaya in bus hire
Wine is produced in this region and we suggest visiting Bodegas Bilbainas in Bilbao producers of the wines La Vicalanda, Bodegas Itsasmendi in Guernika-Lumo with its wines Txakole and Itsasmendi or Bodega Doniene Gorrondona in Bakio, with its wines Doniene
Travel and Tourism to Castles in Vizcaya
Your tour with private transport in a rented vehicle with driver around Vizcaya can start at Castillo de Butron, from medieval times and is located at the exit of Gatica and was declared part of Spain's historic heritage and is an ideal site for a guided tour.
Automobile lovers have the opportunity to tour Castillo Concejuelo in Galdames which is also known as Torre Loizaga and has a collection of Rolls Royce.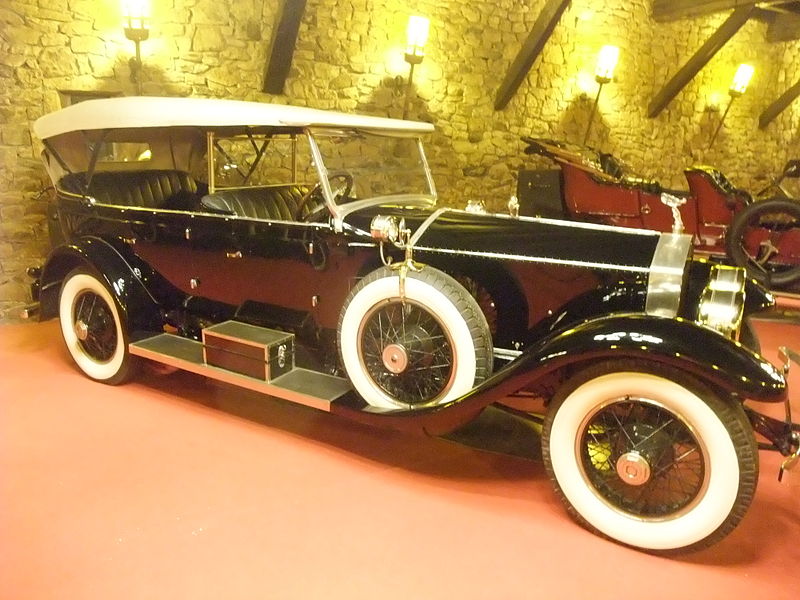 Restaurants
When it is time to eat, no tourist group should leave the region without traveling to restaurants such as Restaurant Gatz in Bilbao famous for its tapas and located in the historic district of the city; Restaurant Gaminiz in Zamudio in a modern farmhouse and offers exquisite bacalo and delicious desserts or Restaurant Birjilanda in Bakio, right next to the beach and with traditional home cooked food.
Travel to Beaches from Vizcaya in coach hire
For those who enjoy the sun and the ocean, we recommend to travel with a microbus tour to beaches such as Playa Isutnza in Lekeitio with quiet waters; Playa de Gorliz, in Gorliz, ideal for surfing, sailing or other water sports or Playa de Aizkorri in Punta Galea, a rustic isolated beach that also has nude bathing.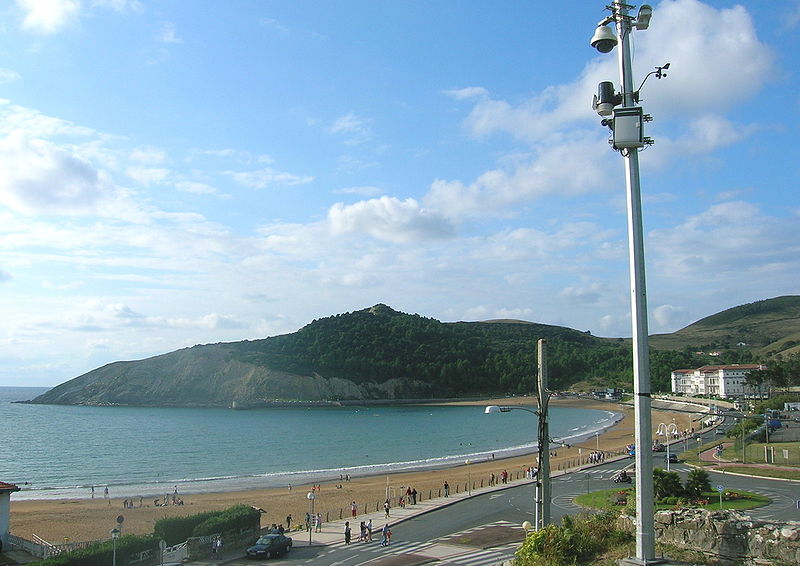 Travel to Nature Parks in Vizcaya
When you want to tour the province, we suggest planning a guided bus tour and travel to Biotopo Protegido de Gaztelugatxe with its chapel from the tenth century that was built on a fortress. This park is full of marinas that were salvaged from a storm and it is a great place to fish and scuba dive.
Parque Natural de la Sierra de Gorbeia 20 miles (30km) from Bilbao by AP-68 offers a lot for tourists groups who like action sports. There are many caves and grottos where you can horseback ride, mountain bike, hike, raft or mountain climb. Very near is Parque Natural de Urdaibai where you can surf, scuba dive, fish, hike. Also there is El Bosque de Oma known as "the painted forest" that is accessible by Ctra. C-6315 and is a magic place with its painted trees. No one should miss this.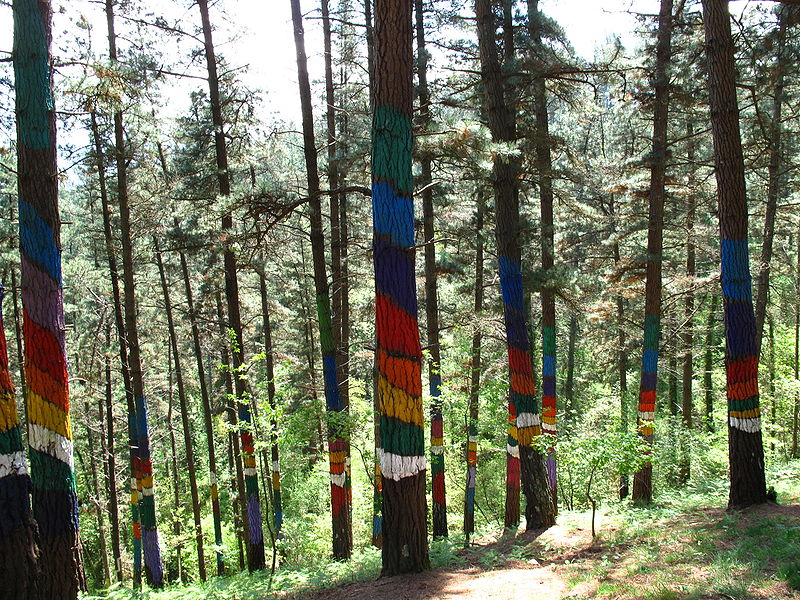 None
More about Bilbao
Would you like to organize a bus tour to see all these beautiful highlights? Request quotes and compare the different bus and coach hire companies:
Bus tours in Bilbao
Coach hire in Bilbao