Useful tips for Soria bus groups with 'what to see' and 'what to do' items and  'bus- friendly' or must see tourist sites in Soria. Check our list of attractions before planning your bus tour with a stop or departure in Soria. Let us know if your favourite attraction or 'bus-stop' is not there and you think we should add it to our list of Soria highlights.
Travel and tourism in the province of Soria with group bus with chauffeur
We recommend beginning your trip with coach and minibus rented with driver around Soria at El Burgo de Osma which is a villa with many attractions. Also there is La Catedral that was built in 1232 on top of an ancient temple and is a symbol of El Burgo de Osma and Grand torre de la Capilla de Santiago. Do not forget Palacio Episcopal, the wall, Castillo de Osma or Plaza Mayor. These are places that are must to visit and so is Parque Natural del Cañón del Río Lobos that is at the entrance of the villa and is great for walking, breathing fresh air and enjoying the beautiful scenery without forgetting to admire the beautiful valleys and mountains.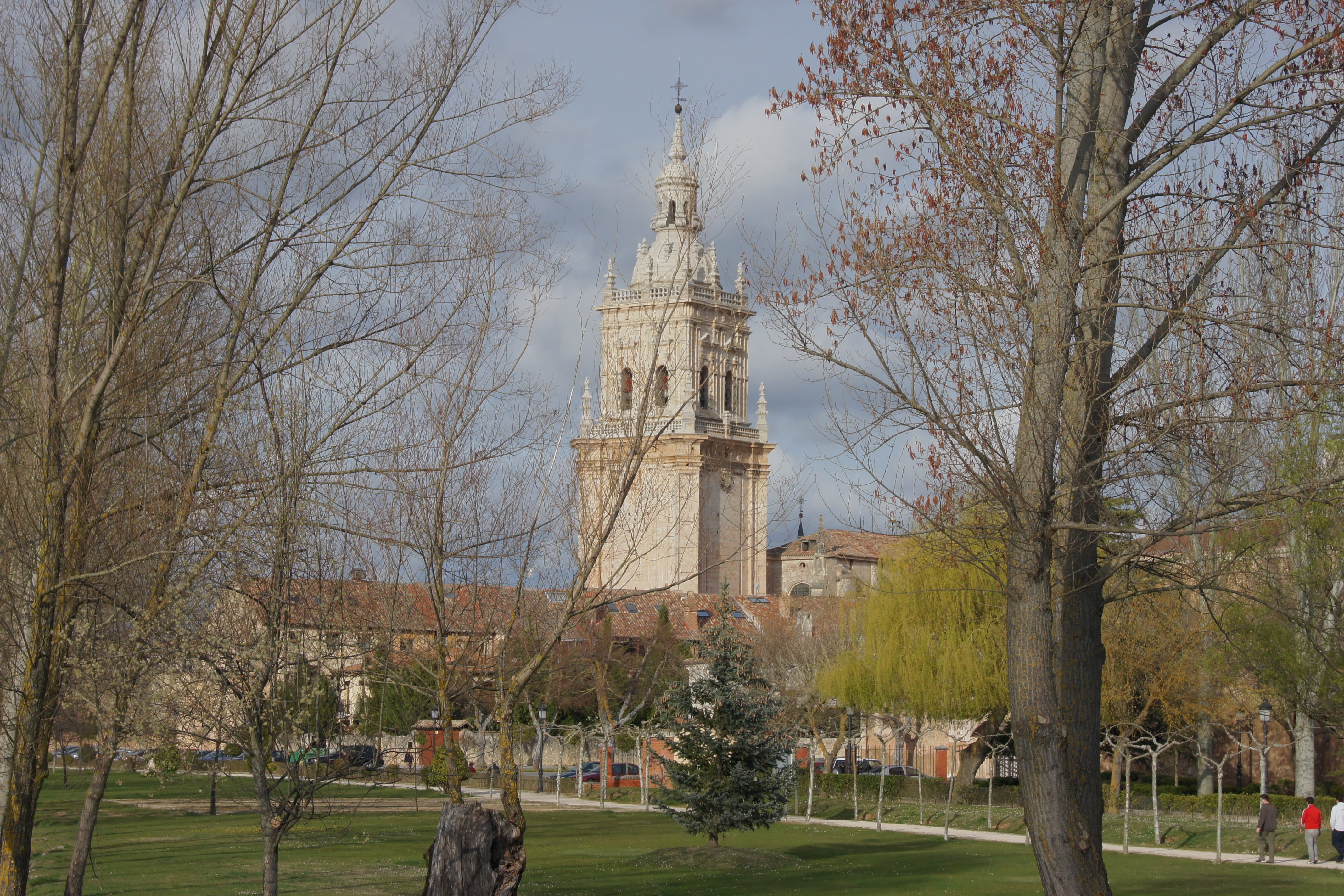 Only 6 miles (10km) from El Burgo de Osma, you can find another villa with legends associated with San Esteban. San Esteban de Gormaz is worth while trip because of its streets and outskirts and where you can admire the beautiful architecture of Iglesia de San Miguel from the eleventh century, Puente Medieval or Castillo built in the middle ages.
San Leonardo de Yagüe is another traditional site with a lot fountains that should be visited in coach or bus. You shouldn't forget to go to Cañón del Río Lobos that is known for its tall pinetrees. In this well preserved city that still celebrates ancient customs such as the dances of San Leonardo that are present in the festivities of Las Candelas with bagpipes.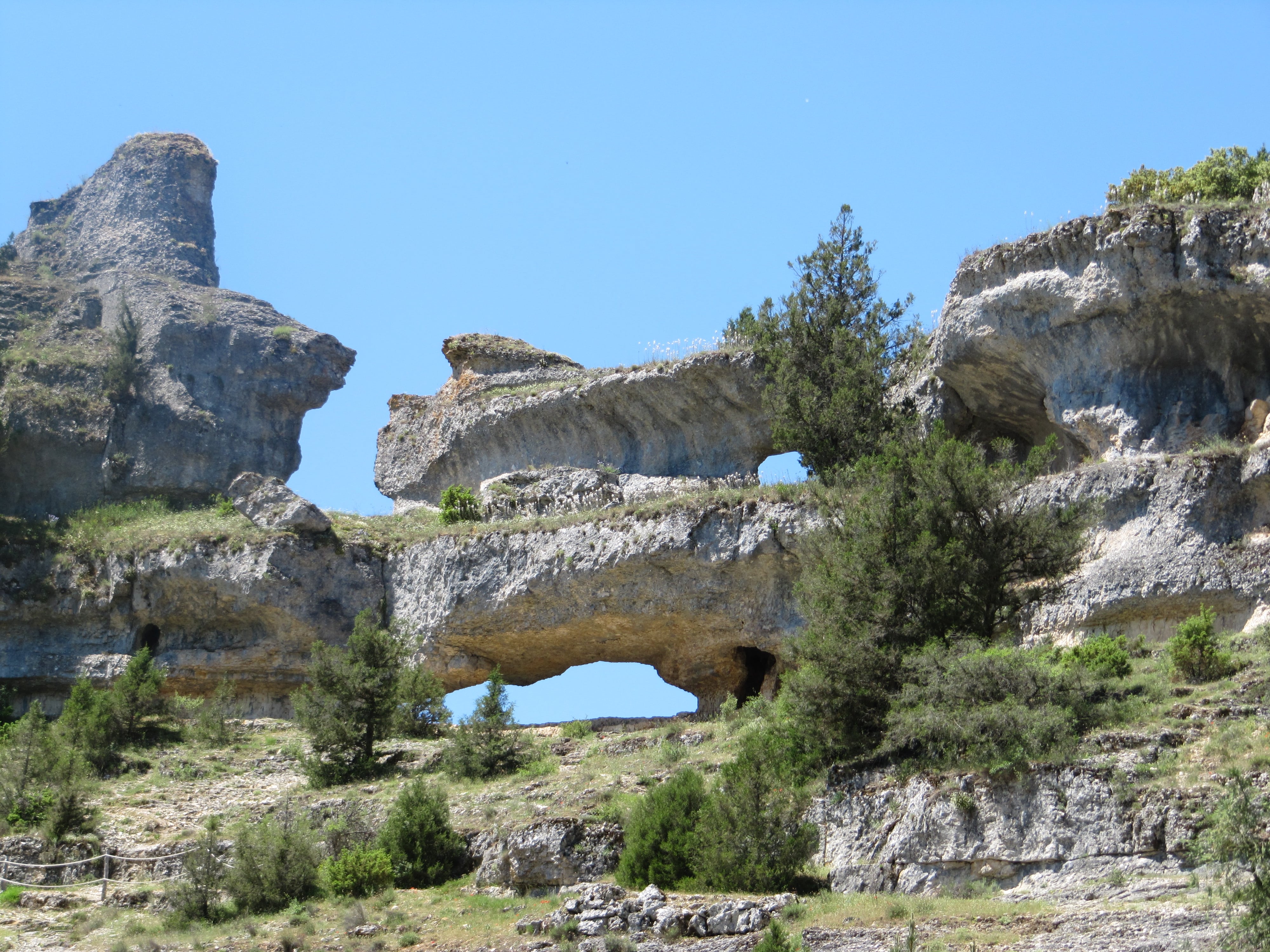 Culture lovers will enjoy Parque de Valonsadero located 2 miles by bus on Crta.de Burgos where you can go to an archeological park that has a lot of models of churches and convents with audiovisuals.
Business Travel and Tourism
This province is for those who are looking for peace and tranquility then to organize meetings, trade shows or conventions. There are a lot of events and family festivals because there are only 40,000 people living in this province so the resources are limited. If you want to hold an event you should go to Ayuntamiento de Soria on Plaza Mayor, 8 also in the city of Soria.
Wine tours in Soria
One of the most interesting routes is Ruta Soriana en Ribera de Duero with visits to different wineries such as Bodegas Dominio de Atauta on Ribera del Duero a family run winerie that makes the wines Dominios de Atauta, Bodegas Castillejo de Robledo also in Ribera del Duero with its wines Silentium or Bodegas Valdeviñas in Langa de Duero where the wines Mirate are produced.
Ski tourism by minibus hire with driver
Those groups who want to ski, do Nordic skiing, go sledding, or snow shoeing can plan a trip to Punto de Nieve Santa Inés.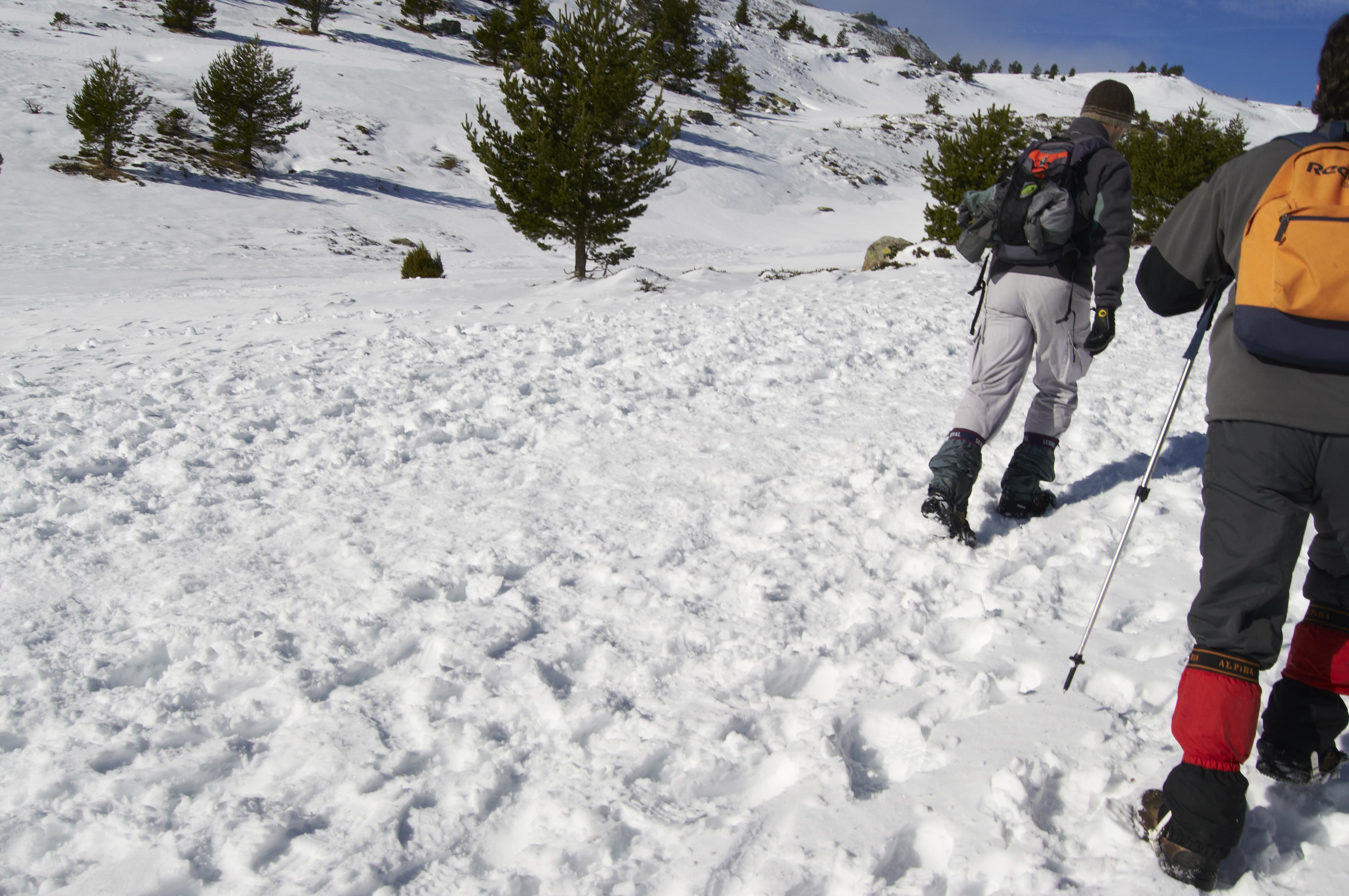 Those who love hiking and pilgrims can use El Camino de Santiago (Camino Soriano) and walk to Burgos to go on Camino Frances.
Restaurants
Before traveling home, you should not forget to visit these restaurants: Restaurant Casa del Guarda on Crta. De Burgos with excellent prices and a terrace that is ideal for eating outside; Asador de Salvador in Soria with a great bodega and their star dish pig's feel filled with micologoia or Restaurant Real Posada de la Mesta en Molinos de Duero with its excellent Castellan cuisine.
Group tourism in the city of Soria by bus rented with chauffeur
You can rent a bus for your group in the city or in Soria Province. Being a tranquil city first and foremost, Soria doesn't offer a lot of tourist routes through the city, so we've chosen a few of the most interesting ones. Arcos de San Juan de Duero (Arches of Saint John of Duero) features a cloister with spectacular architecture that dates back to the beginning of the thirteenth century. La Concatedral de San Pedro (The Co-Cathedral of Saint Peter) has a Romanesque cloister and a collection of capitals similar to those in El Claustro de Santo Domingo de Silos (The Cloister of Saint Domingo de Silos).
Bicycle tours and rentals
The city government of Soria has started the Soria en Bici (Soria by Bike) to offer rentals accessible to locals. There are a number of bike rental companies geared towards tourists that also offer guided tours, such as Mundo Bici.
Soria, featured tourism with minibus hire with driver
Don't miss
The city offers unique tourist attractions; we recommend, at the very least, visiting El Parque de la Alameda (Boardwalk Park), also known as La Dehesa, a very green, wide open space, surrounded by trees, fragrant flowers, fountains, La Ermita de la Soledad (The Hermitage of Solitude), and games.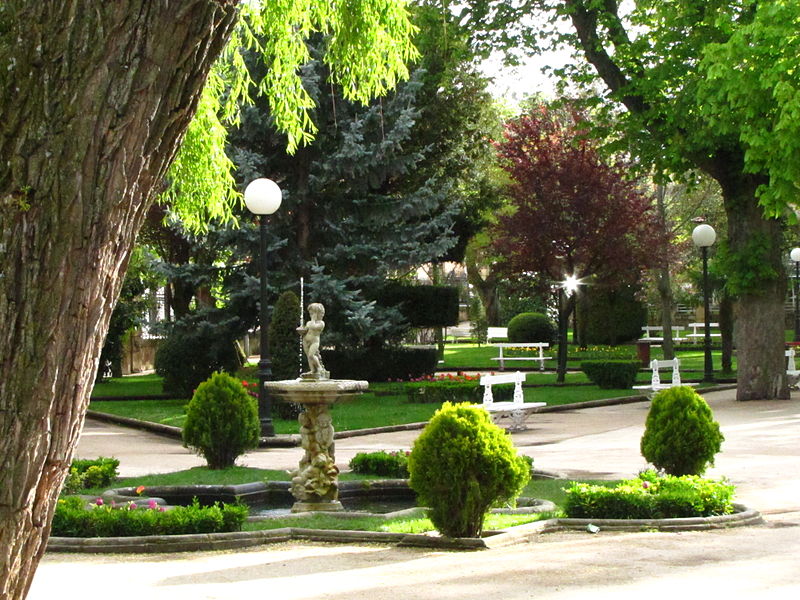 Iglesia Nuestra Señora del Espino (The Church of Our Lady of Espino)
Is a spectacular temple that was built in the sixteenth century. Near the church there is a very old elm tree that the poet Antonio Machado describes as being hit by lightning.
You can take a walk through the middle of the historic district of the city, near La Plaza Ramón Benito Aceña, better known by its original name, Plaza Herradores.This is a historic location where at one time the Bécquer brothers lived and the poet Gustavo Adolfo Bécquer suffered heartbreak when his wife committed adultery with an outlaw. Currently there are several bars there where you can taste delicious tapas (Spanish appetizers and snacks). As you continue walking through the streets, you can visit La Placeta Fuente Cabrejas, where El Convento de Carmelitas (The Convent of Carmelitas), which was founded by Mother Teresa, is also located. Continuing down the street you can see a Romanesque church which has been declared a National Monument, La Iglesia San Nicolás (The Church of Saint Nicholas), in which a painting about the murder of Thomas Becket has been preserved to this day.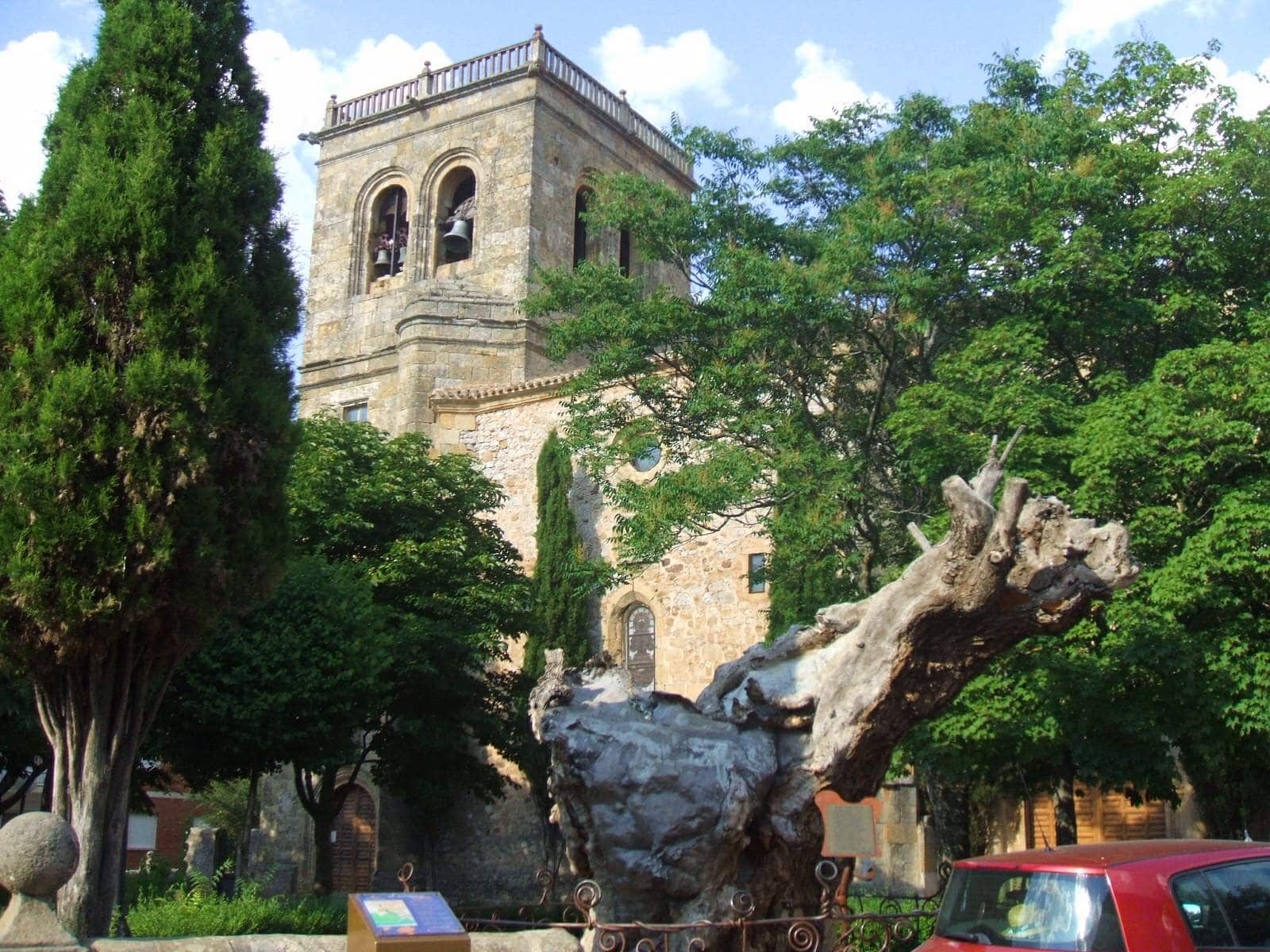 The Ruins of Numancia, which are a mere 7 kilometers (4 miles) from the city, are considered to have the best vistas of the city of Soria. The fact that they"re located on a hilltop suggest that they were built for defensive purposes; you can see the remains of the Celtiberian city of Numancia as well as the later Roman settlement from here.
You can take a microbus rented with chaiffeur downtown to Main Square (Plaza Mayor), which is surrounded by interesting buildings, such as The House of the Twelve Lineages (la Casa de los Doce Linajes), which is a 17th century building and the current seat of the City Council, or the Old City Hall (la Antigua Casa Consistorial), or Doña Urraca"s Tower (la Torre de Doña Urraca).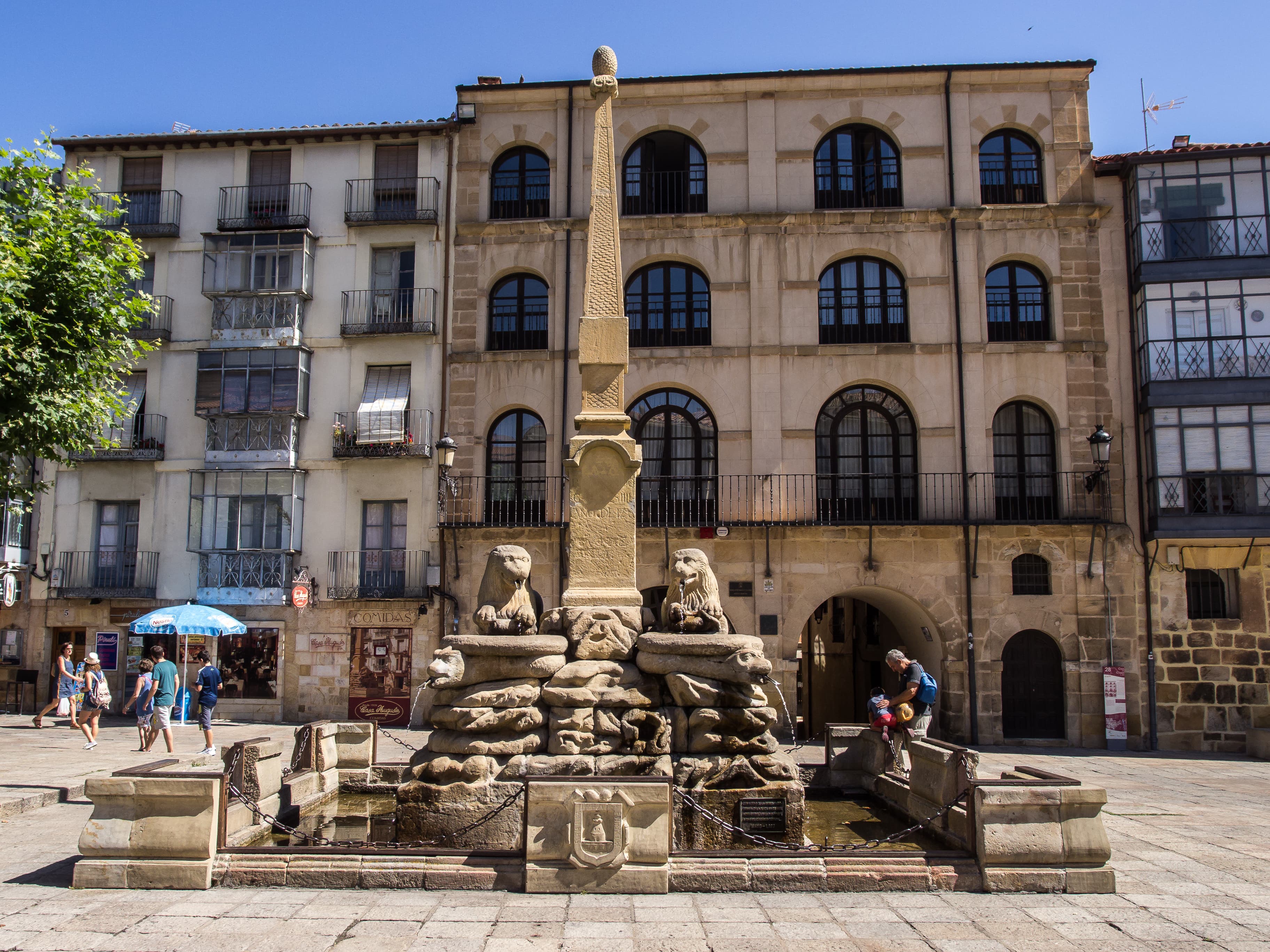 What to see during your tour in Soria with a rented minibus with driver
If you want to rent a bus for a trip or excursion that starts or ends in Soria, we suggest that you include these stops in your itinerary:
Bar Patata (Potato Bar)
On España Street right downtown. This bar has tapas (traditional Spanish snacks/appetizers) and unusual servings in a pleasant atmosphere, and the good thing is that they have plenty of space on the street. They serve some exquisite dishes, such as kangaroo fillet, antelope, or ostrich burgers, which are the house specialty here.
El Mirón (Lookout Point)
This is one of the most beautiful spots in the city. You can admire beautiful natural pathways, the river, and a monument in honor of Machado and Leonor. There are benches, a playground, a hostel, the baroque Church of la Virgen del Mirón, and the old wall that enclosed the medieval city.
Olmo Seco
One of the most magical places in downtown. This is a small plaza with a marvelous dried up elm tree in honor of the great poet Antonio Machado. The dried up elm tree is a symbol of the city and emits a magical aura that is difficult to describe. Furthermore, if you look carefully, you will see that there is a work of art embedded in the tree. It's a hand made out of wood of the same color as that of the elm tree that holds up the lectern on which you can find the poem that Machado wrote when his wife Leonor was gravely ill. It's a moving, beautiful symbol that touches everyone who sees it.
Restaurant Santo Domingo II
Located on Plaza de Vergel Street in the city's historic district. It features two large halls and they specialize in economically-priced creative cuisine.
Calle El Collado (Hill Street)
This is the most famous street and nerve center of the city. It's one of the main commercial areas, there's a casino here, and Antonio Machado lived at number 54 on this street in 1907.
None
More about Soria
Would you like to organize a bus tour to see all these beautiful highlights? Request quotes and compare the different bus and coach hire companies:
Bus tours in Soria
Coach hire in Soria