Useful tips for Ourense bus groups with 'what to see' and 'what to do' items and  'bus- friendly' or must see tourist sites in Ourense. Check our list of attractions before planning your bus tour with a stop or departure in Ourense. Let us know if your favourite attraction or 'bus-stop' is not there and you think we should add it to our list of Ourense highlights.
Group tourism by Ourense province in bus rented with chauffeur
If you want to go hiking, your trip with bus or minibus rented with driver around Ourense should start with a visit to Transeuresán where the Canon del Sil was united with the mountain range Manzaneda. Also you should take advantage of your visit and go to Ribeira Sacra which is a district or region with a lot of churchs and a monastery from medieval times.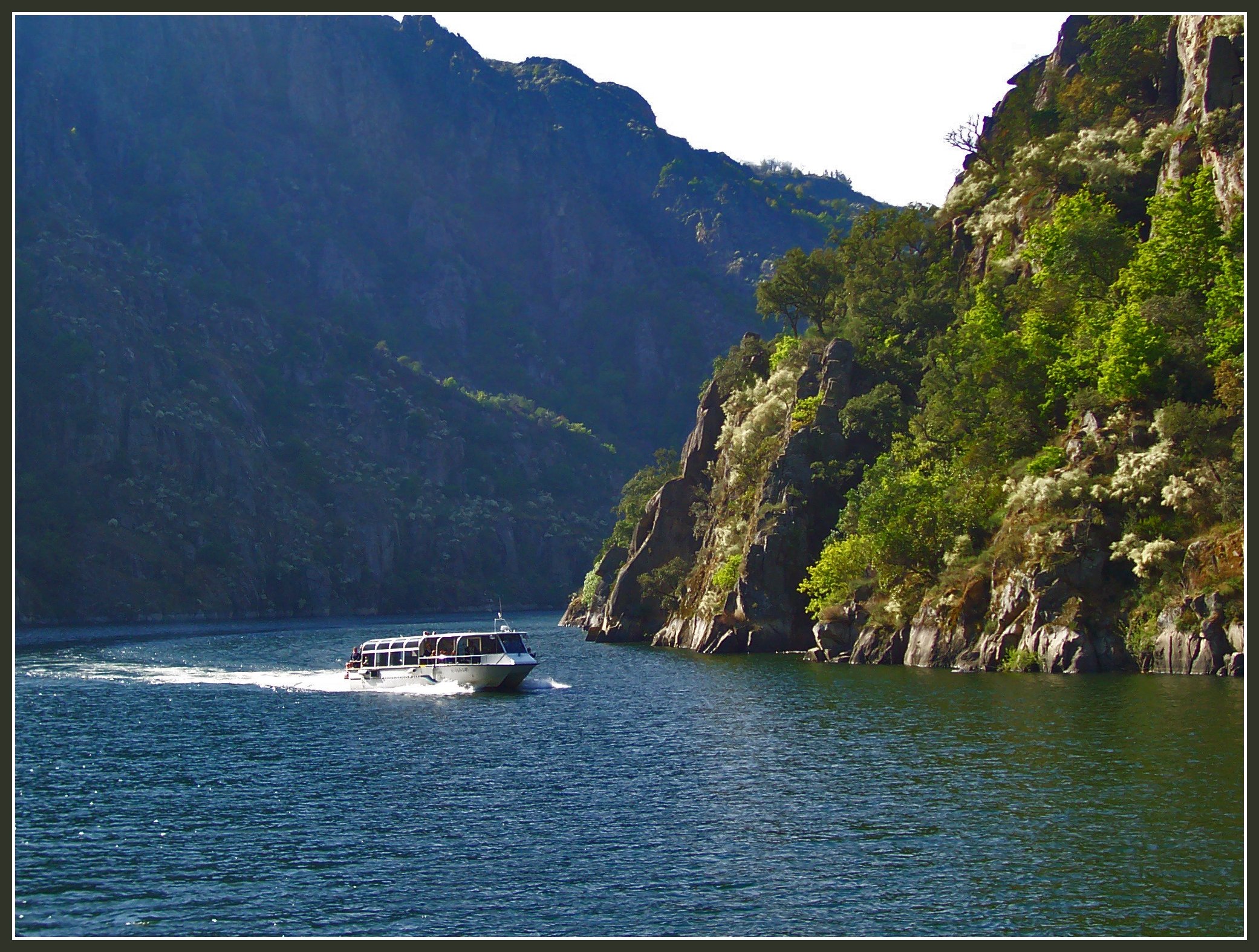 During your microbus travel if you want to go to see nature, you should go to parks such as Parque Natural de Baixa Limia-Serra do Xurés a park whose major attraction is its varied landscape; then to Parque Natural O Invernadeiro, where you can admire the fauna and the trout in the river that is in this park. You should also visit Castillo Fortaleza de Monterrei in Verin which was built in the twelfth century and don't miss to go to the historic district of Monterrei that was declared as an artistic and historic landmark.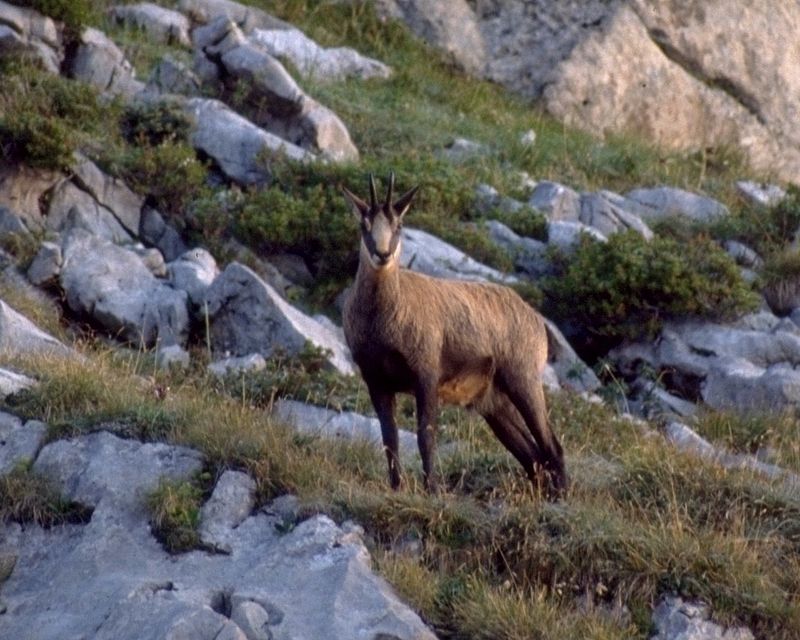 Another travel that you should take is to Ribadavia a place that produces a lot of wine. You can walk around their Jewish quarter which is the most conservative and important in Galicia. In Allariz which is well known for their Fiesta del la Empanada held during August, you can visit a medieval villa which is surrounded by chestnut trees next to religious buildings such as Iglesia de San Estevo y San Pedro which was built in a Romanic style; Santuario de Santa Mariña de Augas Santas a place that intertwines myths, history and tradition or Colegiata de Xunqueira de Ambia that dates back to the year 1164.
Travel and business tourism by minibus with chauffeur
The province of Ourense is not a great destination for trade shows, congresses or professional meetings but there are facilities to organize medium size groups. If you are interested you should contact Exposurense in the city of Ourense.
Golf Travel and Tourism
For golf lovers, the province has several golf clubs where you can practice this sport. Three of them are Montealegre Golf Club in Ourense with 9 holes; Aguas Santas Golf in Pantón that has an 18 hole course or Villamarín in Vilamarín that also has a golf school for tourists who want to learn golf.
Transfer in coach with chauffeur to enjoy the hot springs in Ourense
This province is the perfect place for those who want to relax in hot springs. One place to do this is Termas de Chavasqueira which is in Ourense on Mercado de Feira s/n.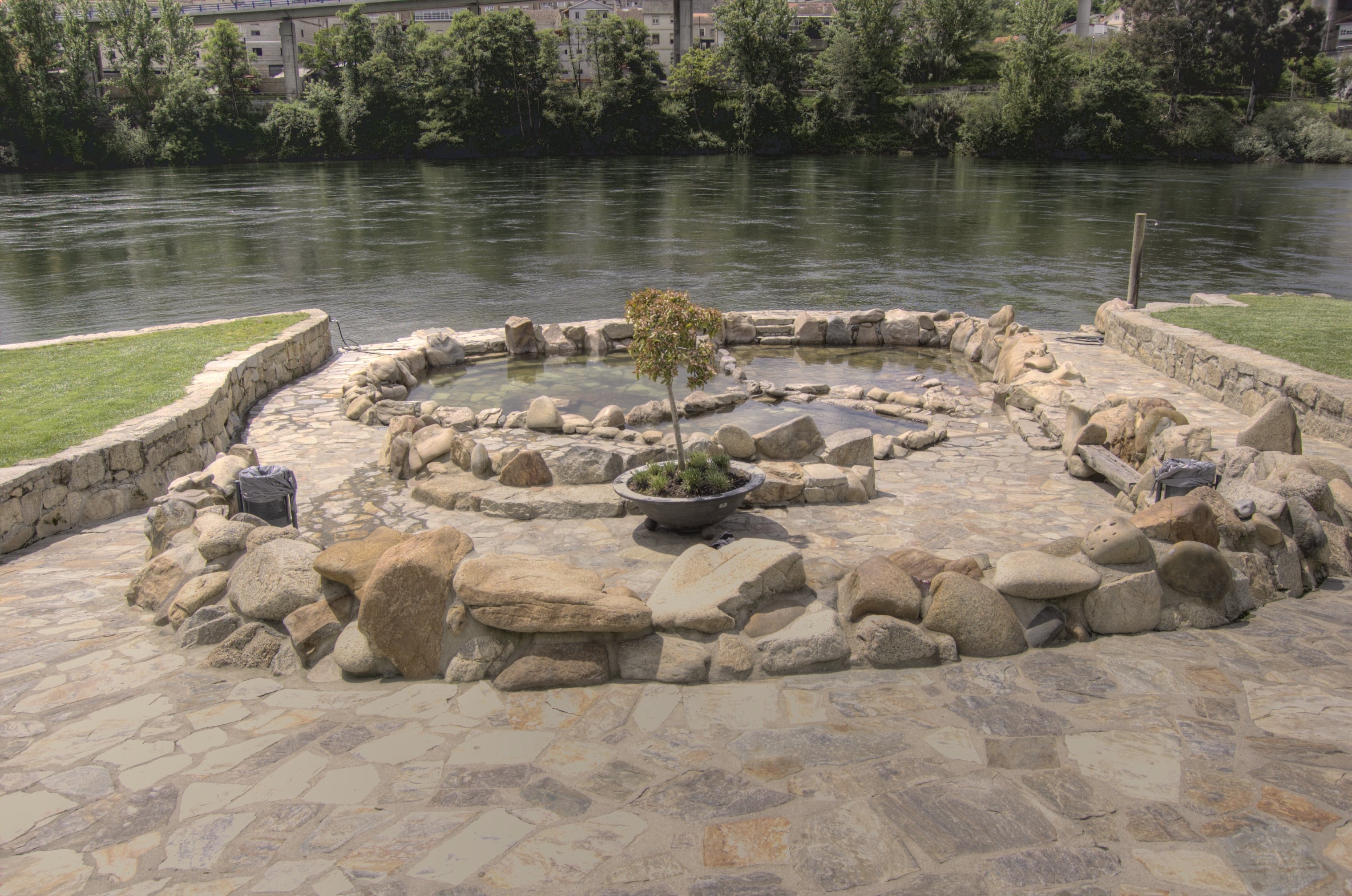 Wine Tours in Ourense
There are several wineries to choose from where you can taste wines, walk through vineyards and enjoy exquisite cuisine. Some of them are Bodegas Millenium in Ourense with its Brand of White wine Castro Regio y Quintero; Bodega Ladario in Verín that in 2011 received a prize for having the best red wine or Bodegas Valderello in Monterrei that makes the wines Valderello.
Tourism by the city of Ourense in rental bus with chaffeur
You can rent a bus in Ourense for you group in the city or in Ourense Province. Must See: The historic district of the city, for which we recommend reserving an entire afternoon and evening because the aperitif and appetizer district is located there. You can visit La Plaza Do Ferro, La Plaza Mayor de Ourense, and continue down Colón Street which takes you to El Parque del Jardín del Posio (Posio Garden Park) and the Boardwalk without missing the wine street.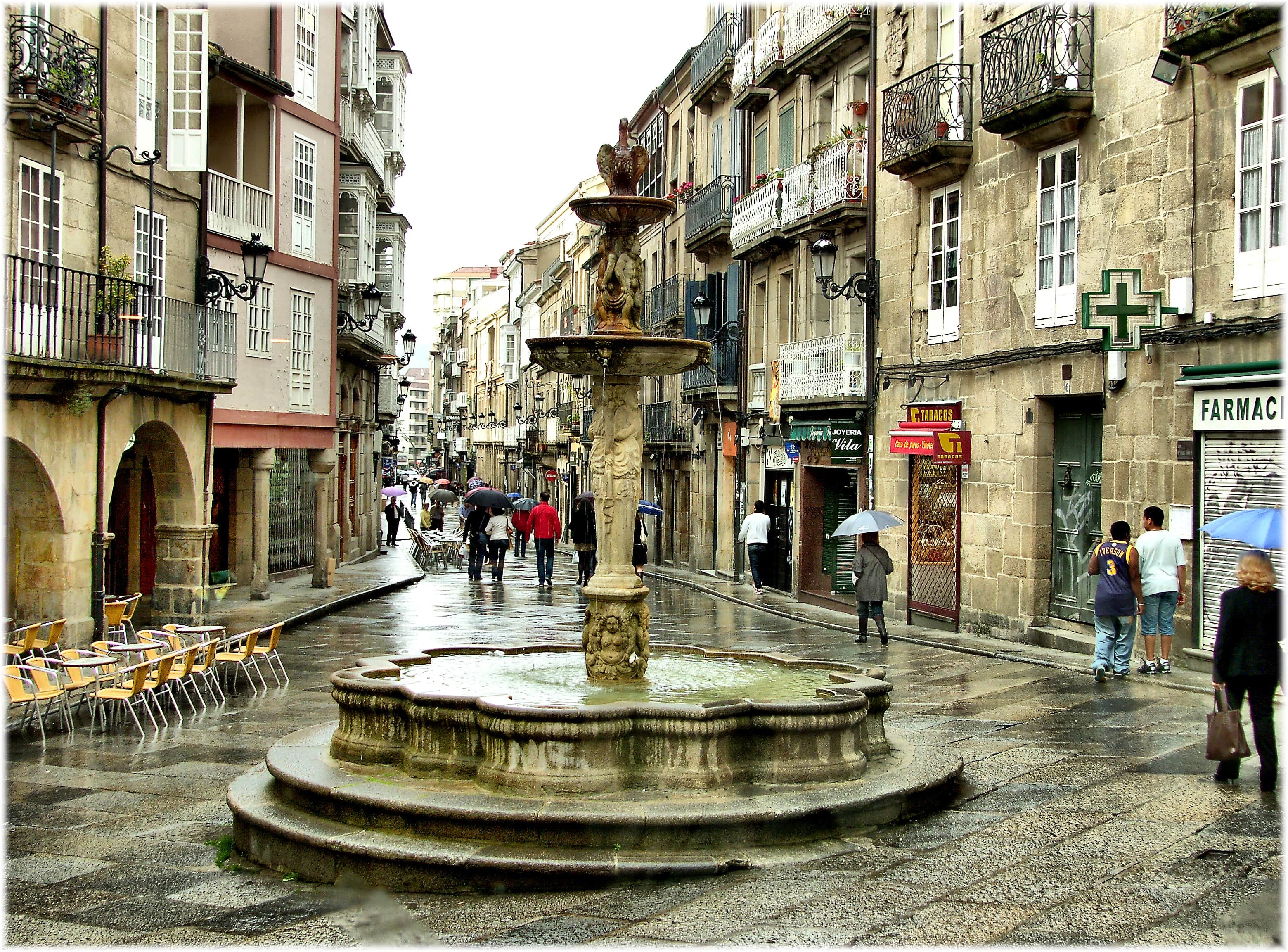 Bicycle rentals
Like many other cities, Ourense has created a more ecological form of transportation with six stations where residents can open a bike locker with a card provided by the city government. Currently there are a number of bike rental companies, such as Bicicletas Da, Trek Bicycle Store, or Bicitotal, that are geared towards tourism and not only rent bikes but also offer routes and a guide.
Group trip with rented minibus to get to the Puente del Milenio (Millennium Bridge)
This was the last bridge built in the city and was completed in 2001. It's famous for its unique architecture and the fact that you can go up in it to catch some breathtaking vistas of the city along the Miño River.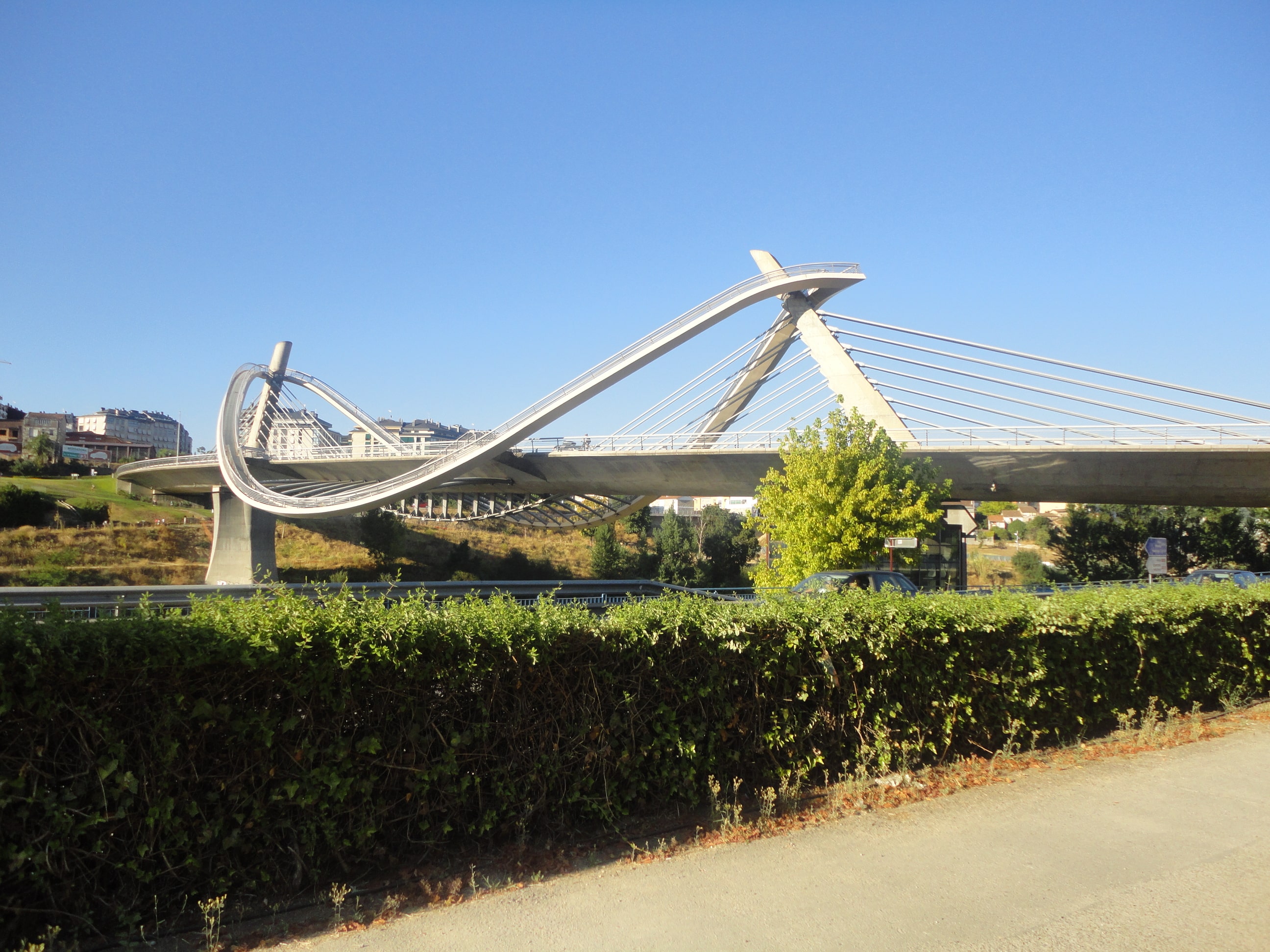 Without getting too far from the city of Ourense you can spend a day enjoying pools, hot springs, and baths in total relaxation.This tourist attraction invites you to get to know one of the jewels of the capital, a river walk of about five kilometers (three miles) along the Miño which is filled with hot springs open to the public. It's a royal delight to the senses! You can start the route on La Pasarela de Outariz, and from there you can visit all the fountains while you continue walking towards Ourense.
Take a walk through the city enjoying the fresh air, visit El Catedral de Ourense (Ourense Cathedral), which dates to the twelfth century, and its Museo de la Catedral de Ourense (Ourense Cathedral Museum), and don't miss the beauty of La Plaza Mayor.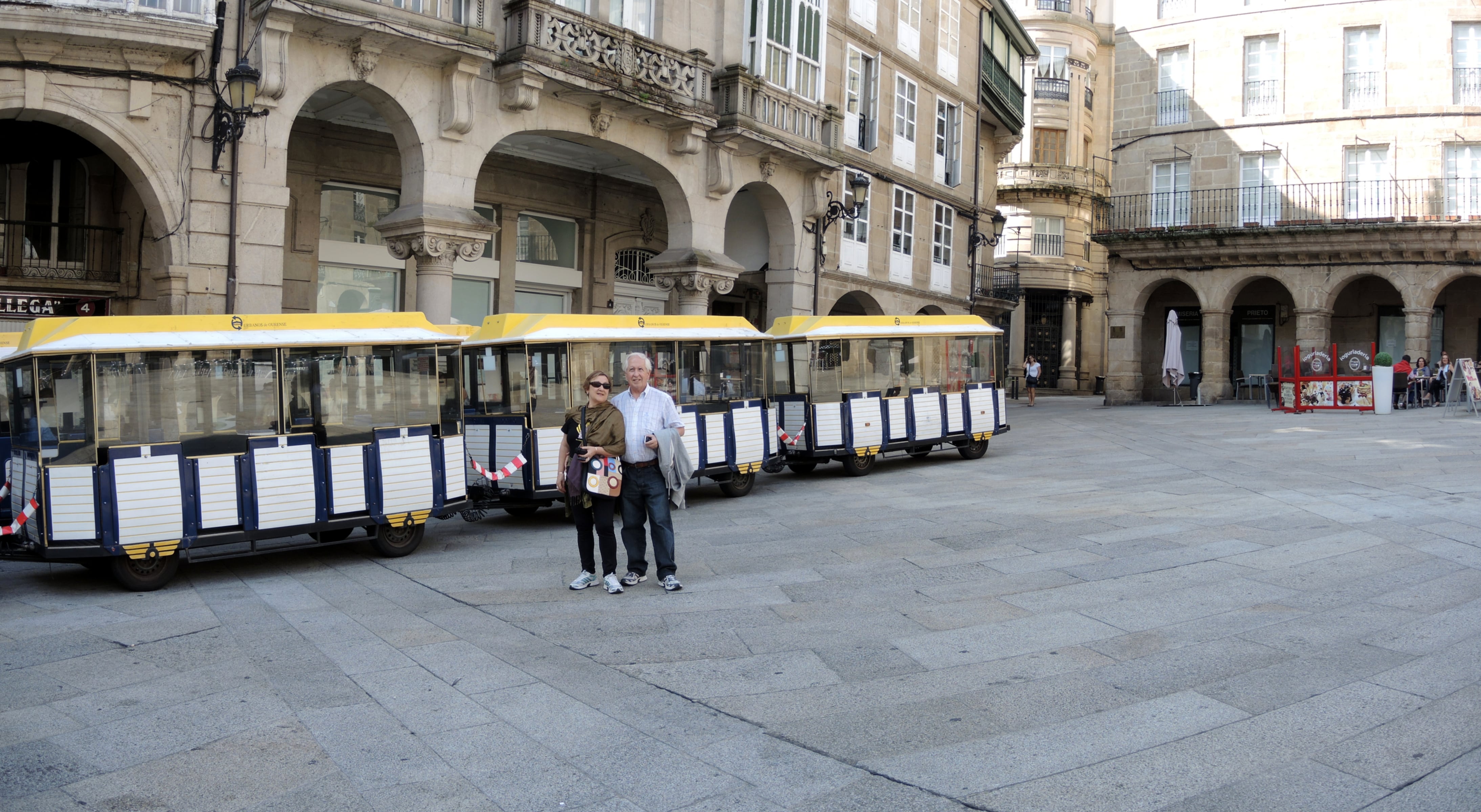 You can take a minibus with driver on a tour of the city: see Trinity Temple (el Templo de la Trinidad), which originated in the 12th century, The Franciscan Temple, which was built on the upper part of the city during the 15th century and still has an active cloister.
What to see during your tour in Ourense with a rented minibus with driver
If you want to rent a bus for an excursion or trip that originates or terminates in Ourense, we suggest including these stops in your itinerary:
Porta da Pía
A tapas (traditional Spanish appetizers/snacks) bar in one of the tiny little alleyways in the historic district of the city. It has a number of different rooms and a patio out back that has all the amenities of a terrace. This is the ideal spot to have tapas well into the night. This tapas bar is located on Lúa Street.
Plaza de Abastos de As Burgas
This is the most important marketplace of the city and its peculiarity makes it well worth visiting. The building was built in 1929 and it has more of an air of a palace or manor than a market. The market is situated on a very centrally-located spot next to el Parque de la Alameda do Concello.
Pontevella Shopping Centre (Centro Comercial Pontevella)
This is the only shopping centre in the city; it opened in 2001. It's on Ribeira Sacra Avenue. It has a total of five floors; on the last floor there's an assortment of cafes, bars, and fast food restaurants, eight movie theaters (CineBox), and a gaming arcade. There's also an enormous terrace from which you can catch some magnificent vistas of Miño, its bridges, and the other side of the city.
Restaurant A Rexidora
Located on the outskirts of the city, on OU-540 E from Barbadás, about 12 kilometers (7 miles) from downtown Ourense. The rooms are impeccable and the food is cooked with dedication and exactitude. The ingredients that they use are totally natural and come from the chef's garden. This is the only restaurant in the city with Michelin stars.
None
More about Ourense
Would you like to organize a bus tour to see all these beautiful highlights? Request quotes and compare the different bus and coach hire companies:
Bus tours in Ourense
Coach hire in Ourense