Useful tips for Murcia bus groups with 'what to see' and 'what to do' items and  'bus- friendly' or must see tourist sites in Murcia. Check our list of attractions before planning your bus tour with a stop or departure in Murcia. Let us know if your favourite attraction or 'bus-stop' is not there and you think we should add it to our list of Murcia highlights.
Travel by Murcia province in coach rented with driver
To begin your trip with bus or minibus rented with driver around Murcia, we suggest visiting cave paintings that were declared part of Spain's National Heritage by UNESCO. The places that stand out are Las Cuevas de El Barranco de los Grajos and Serreta in Cieza with its springs and La Mina del Agua with its galleries of more than 700 meters, La Cueva de Peliciego in Jumilla worth visiting or La Risca situated in Moratalla a beautiful place with country houses that were built in 1905.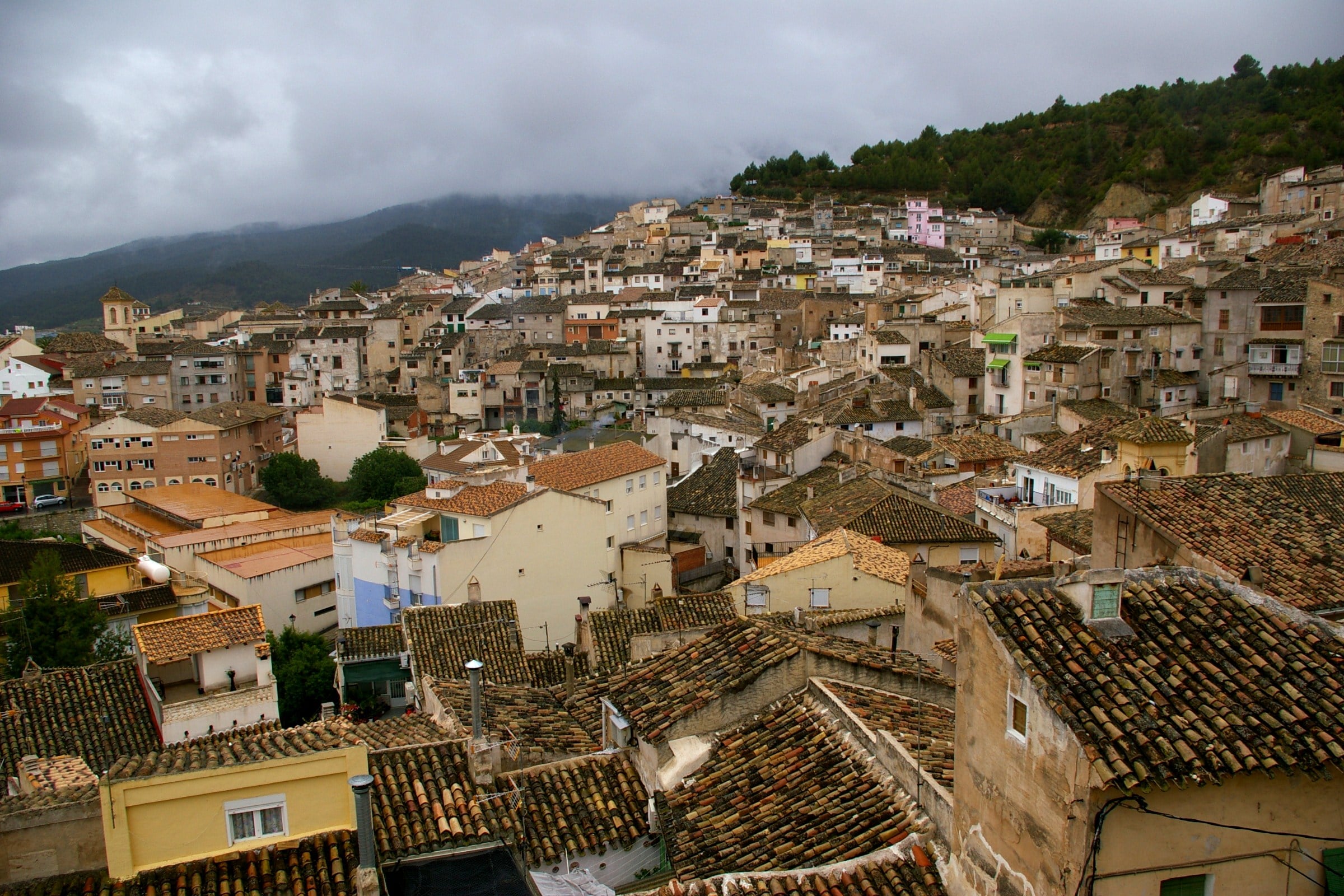 Wine Tours in Murcia
You should take your guests on a wine tour and visit bodegas such as Bodegas Silvano García in Jumilla with its brand of wines Viñahonda and their wine jelly Silvana Garcia, Bodegas Castaño in Yecla with their wines Dominio Espinal and Bodegas Pedro Luis Martínez in Jumilla producers of the brand Alceño.
Travel and business tourism with rental minibus
For congresses and events, we suggest contacting Secretaría Técnica de Gestípolis that offers all that is needed to successfully plan and have events.
Golf Travel and Tourism
Agencies or tour operators that want to organize a golf event, have available several golf clubs in the province. They are Mar Menor Golf Resort in Torre Pacheco with a course of 9 holes; Club de Golf Altorreal in Molina de Segura or Nicklaus Golf trial in Murcia that has a 9 hole course and is the best in Europe.
Travel to Beaches in Murcia Province
The province of Murcia is also known as Costa Cálida because it offers a variety of beaches that groups can visit in a rented bus. We suggest visiting the beach La Perla del Levante in Cartagena that has fine sand and is surrounded by palm trees and is a place where you can walk; Playa El Castellar in Mazarrón or Playa Punta Brava in Punta Brava which is a city beach.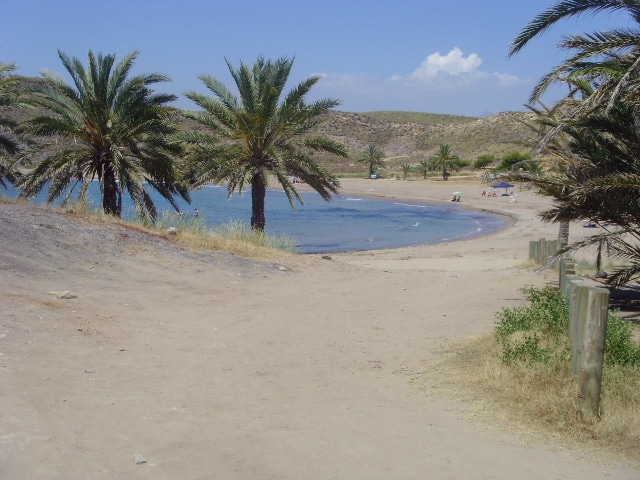 Restaurants
When it is time to eat, we suggest visiting restaurants and eating a typical dessert called paparajote. You can do this in Restaurant El Sordo in Ricote well managed by the Ortega family; Restaurant Argentino Bullas in Bullas with its meal brought from the Pampa Argentina or Restaurant La Marina in Aguillas with its Mediterranean cuisine and finally Plaza Bohemia in La Manga where you can enjoy diverse spectacles or in El Zoco also in La Manga where you can enjoy drinks and music.
By rental coach with driver know the city of Murcia
You can rent a bus in Murcia for trips in the city or in Murcia Province. Don't miss a visit to La Catedral de Murcia (The Murcia Cathedral), a masterpiece of the Spanish baroque style. Right next to it you can see El Palacio Episcopal (The Bishop's Palace), which dates to the eighteenth century, and La Plaza Cardenal Belluga (The Plaza of Cardinal Belluga).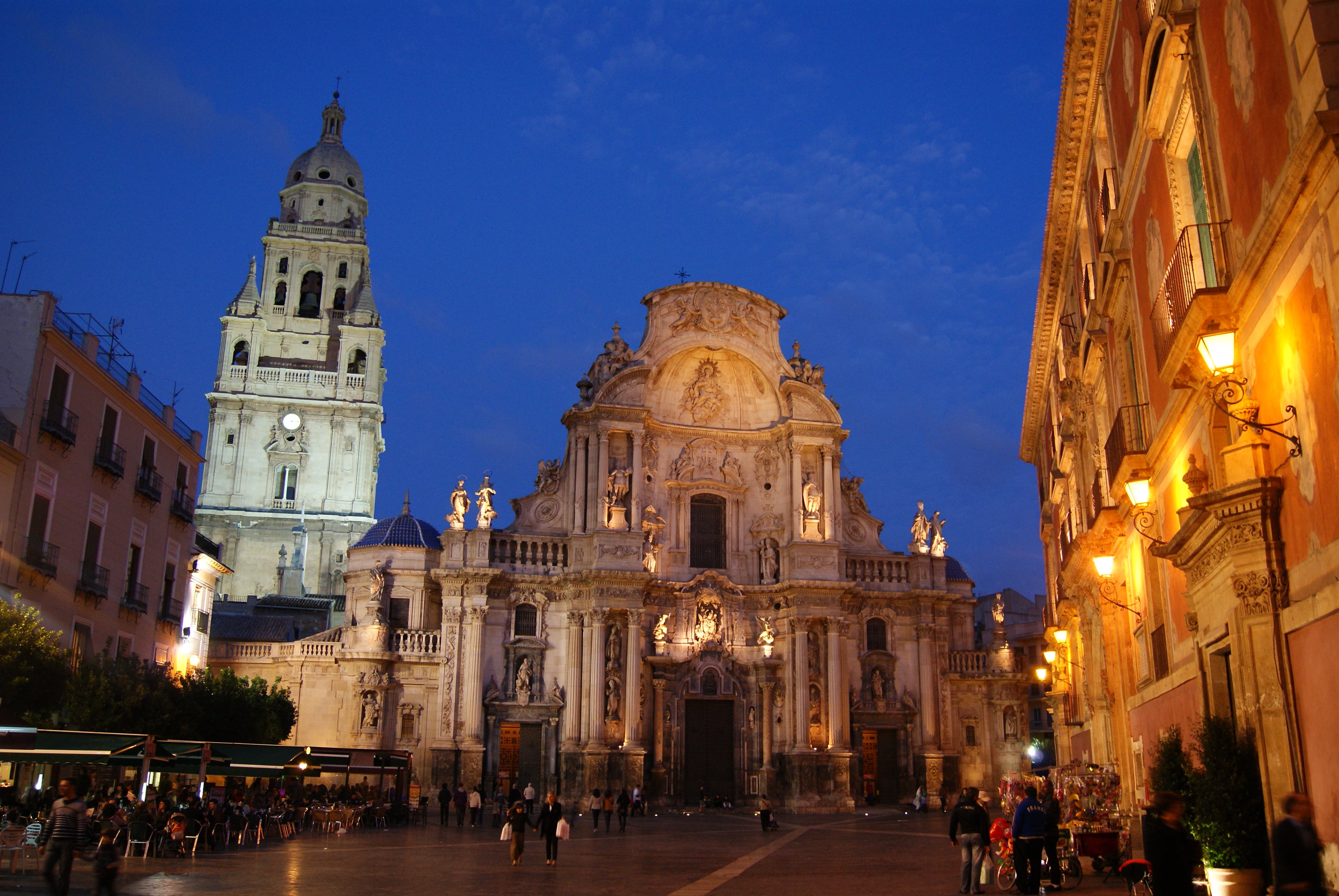 El Casino
Construction was completed in 1847; with a dance hall in the style of Louis XV, it's considered an institution in and of itself, and it's situated in the middle of Trapería Street.
Nicolás Salmerón Park
Running parallel to the Mediterranean Sea, this park is full of palm trees and offers great vistas of the commercial and yachting ports, making it a great place to take a walk and enjoy the fresh air.

Beaches in Murcia
While visiting Murcia be sure to enjoy the beautiful beaches along The Small Sea (Mar Menor); these beaches are close to the conveniences of the city and offer a great variety of activities to entertain you. Some beaches include Playa La Llana, Las Salinas, which has flamencos in the evening, and la Playa de Murcia, where you can go sailing, water skiing, or enjoy any number of other sports.

Bicycle tours and rentals
Like many other Spanish cities, Murcia has joined the green movement in the last few years by creating BTT (mountain bike) routes and 641 bicycle parking lots as part of the Servicio de Préstamo de Bicicletas (Bicycle Lending Service) wherein the city council offers bikes to be lent to residents for free. For this reason Murcia has been called The Bicycling Capital of Spain. Currently there are a number of bike rental companies, such as Rental Bikes, Mundobici, and Bicicletas Jesalcar. All of these are geared towards tourism: not only do they rent bikes, but they also offer tour guides for the city and the surrounding areas.
Special tourism in Murcia with minibus hired
Bask in the pleasure of a cruise in a boat or catamaran while enjoying the view of Murcia from the sea; such a tour never fails to please. There are tour companies such as Velero Unsui, Yaquestay Charter, or El Marinero Paseos en Barco that organize boat tours.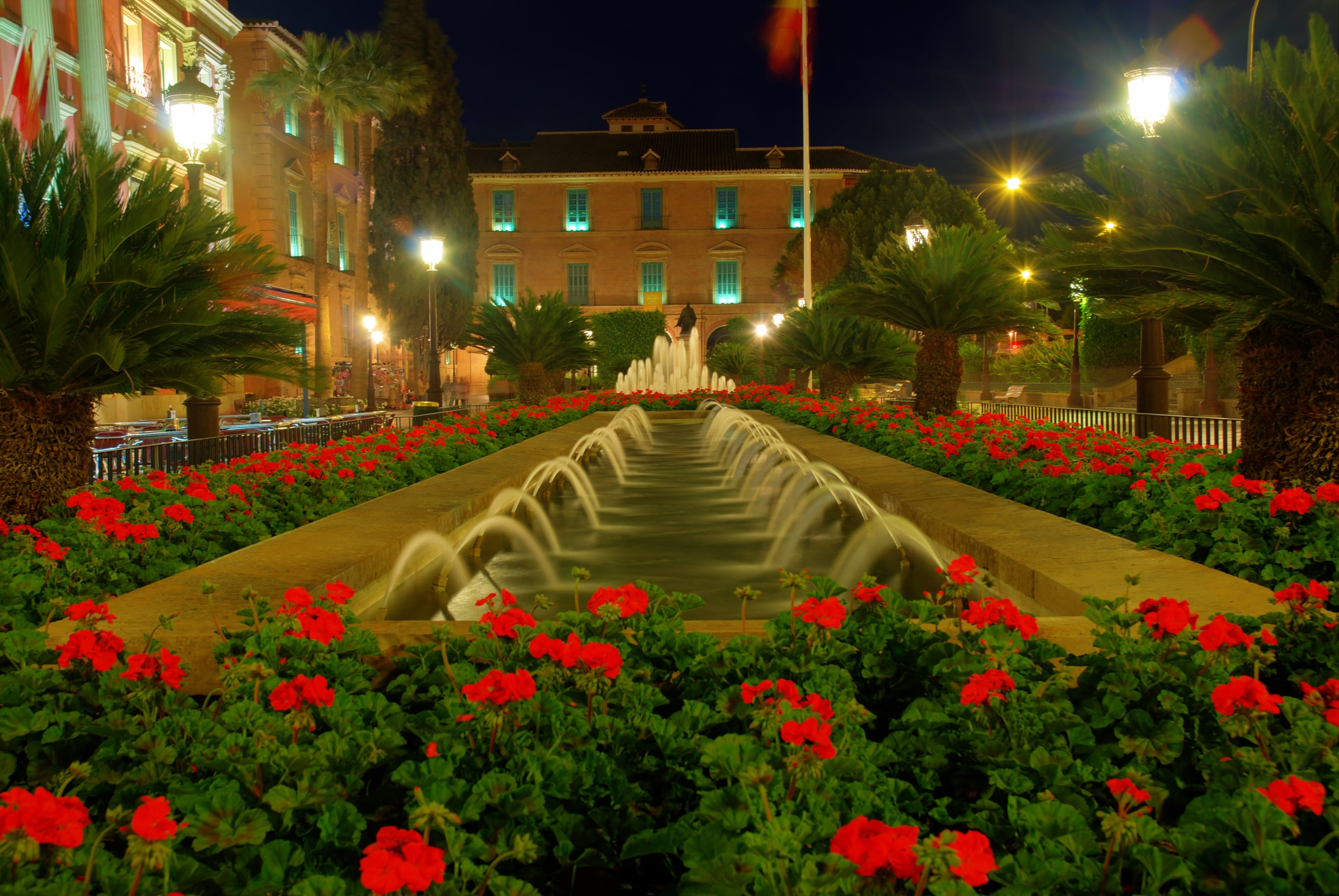 Not far from downtown you can enjoy calle Trapería (Fabric Street) and calle Platería (Silversmithing Street), which are the most traditional streets in the city. Continue on to Paseo del Malecón (Pier Walkway) on Segura River, where you can admire the surrounding orchards with the towers of the Cathedral rising in the distance.
Take a stroll through the city"s historic district, enjoy the fresh air, and visit Plaza de Belluga and the garden areas such as La Glorieta, better known as el Paseo del Arenal (Sandy Walkway), which dates to the 18th century.
A minibus rental with driver can take you on a tour of the city from Plaza de Santo Domingo, which is next to Plaza de Julián Romea, where you"ll find Julián Romea Theatre and Café del Arco. You can enjoy the fresh air, have a rest on the benches, or get tapas (traditional Spanish snacks/appetizers)--or a full meal--on one of the terraces.
What to see during your tour in Murcia with a rented minibus with driver
If you want to rent a bus for an excursion or trip that originates or terminates in Murcia, we suggest including these stops in your itinerary:
Centro Comercial La Noria Outlet Shopping
Located on La Ñora. This shopping center is designed to look like a Latin village with streets consisting of houses with balconies and a central square. A great place to go shopping.
Casa Cabot Jubany
Considered the best example of architecture in the city, its blue dome will draw your attention. It's located between Tinte Street and Tesifonte Gallego Street.
Bar de Copas Papá Juan
Considered the best cocktail bar in Murcia. A laid-back place to enjoy a great cocktail after having dinner in one of the restaurants in the city. This bar is located on Plaza Raimundo González Frutos Street in Murcia.
Easy Paintball
Has a huge play area with fun decoration. A great place for a little entertainment. Located downtown on Río Benamor Street.
Zig Zag Leisure Centre (Centro de Ocio Zig Zag)
This is an open, three-storey building, where you can find everything from a tapa (traditional Spanish snacks/appetizers) bar, to movie theaters, and restaurants, shops, and gaming areas. Furthermore, in the middle there's an area for small music shows; there's a jumbo-tron and sometimes they set up a stage. This great place has a bar with gaming machines, music, and a bowling alley. This centre is located on Juan Carlos I Avenue in Murcia.
None
More about Murcia
Would you like to organize a bus tour to see all these beautiful highlights? Request quotes and compare the different bus and coach hire companies:
Bus tours in Murcia
Coach hire in Murcia