Useful tips for Málaga bus groups with 'what to see' and 'what to do' items and  'bus- friendly' or must see tourist sites in Málaga. Check our list of attractions before planning your bus tour with a stop or departure in Málaga. Let us know if your favourite attraction or 'bus-stop' is not there and you think we should add it to our list of Málaga highlights.
Group Travel and Tourism in Malaga with rented bus
To begin your trip with bus rental with driver around Málaga, we suggest a bus tour to Costa del Sol Occidental which is between the mountains and the ocean and is the birthplace of international tourism. This region offers the sun and beaches, monuments from different times that you can visit and golf clubs where you can practice the sport. For those who want to go to explore nature, you can travel to Paraje Natural Sierras de Bermejas y Crestellina which is considered an ecological paradise.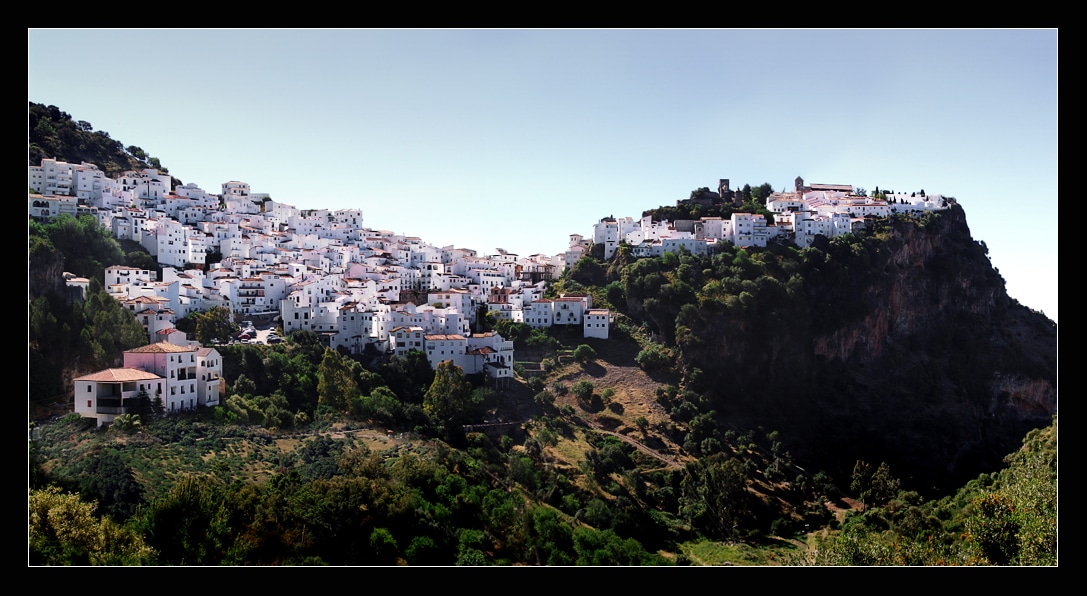 Also you can plan a travel with a rented coach or bus to Estepona which is 55 miles (83km) from the city of Málaga and can be reached by Autovía del Mediterráneo or Autopista de la Costa del Sol. In Estepona you can take long walks in the open air in Paraje Natural Los Reales de Sierra Bermeja, visit Escuela de Arte Ecuestre de la Costa del Sol, tour to Puerto Deportivo and Parque Municipal San Isidro Labrador where the festival of San Isidro is celebrated and you can go horseback riding, have a picnic and young ones can have fun in the children's park.
On your next tour, you should travel to Fuengirola that has a train station Estación de Tren Fuengirola. Here the most important building which is worthy of a visit is Castillo de Sohail built for Abderramán III in the middle of the tenth century. Continuing in the city, you will see lgesia de Nuestra Señora del Rosario the patron saint of the city. It is located on Plaza de la Constitución. Besides sun and beaches, Fuengirola offers sites to visit such as its Puerto Deportivo and its Zoo.
Travel to Nature Parks
Those who prefer a tour of nature, can go to Parque Natural de Los Alcornocales with its rivers and beautiful flora and fauna; Paraje Natural del Desfiladero de los Gaitanes that is one of the most beautiful landscapes in the mountains of Málaga. There you can practice mountain climbing at Paraje Natural El Torcal de Antequera with its beautiful scenery and rocks that are more than 150 million years old.
Travel to the beaches of Malaga by minibus rented with chauffeur
When you want to travel to the beach, we suggest abus tour to Marbella where the preferred place to visit is Puerto Banús with its yachts. For those who want parties "with style," we recommend stopping the tours and partying to you can no longer because Marbella is the best place to do this.
Some of the beach are Playa de Guadamina with its thick golden sand and wáter sports; Playa de San Pedro Alcántara that has hamacks or Playa de Nueva Andalucía which is next to Puerto Banús and has four beach clubs as God ordered with a good menu and fine sand.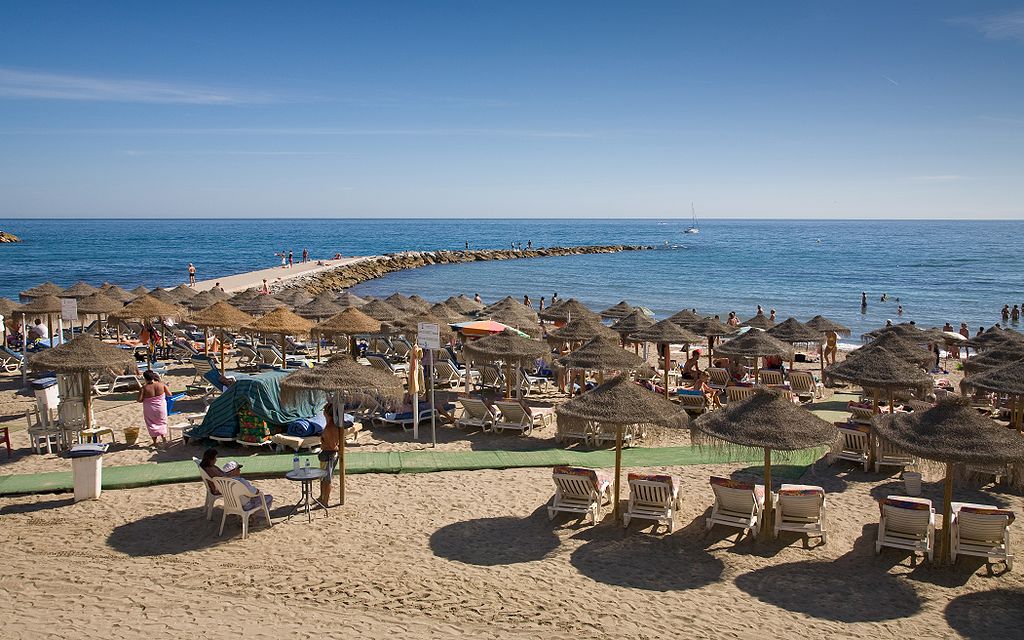 Golf Travel and Tourism
If your group or tour did not travel to Marbella for the beaches and partying, you surely came to practice golf in one of the 64 clubs. This is not a lie; there are 64 clubs. One of them is Alharuin Gold with its course of 18 holes; Aloha Golf also with 18 holes and Artola Golf that has a course with 9 holes.
Travel and business tourism in microbus rented with chauffeur
Tour operators and event organizers choose this province for its clima. Many choose the city of Torremolinos which is 8 miles (13km) from the city of Málaga and can be reached by old N-340, Autovía del Mediterráneo. The city of Málaga and Torremolinos offers services related to congresses, cultural and sporting events. To find out more, you should go to Palacio de Congresos y Exposiciones or Convention Bureau de Málaga that both have offices in Palacio de Ferias and Congresos de Málaga on Avenida Ortega y Gasset.
Restaurants
To enjoy the cuisine of Málaga, we recommend to travel to restaurants such as Restaurant Los Enebros in Fuengirola with its excellent assortment of wines and international cuisine; Mesón Los Robles del León in Martiricos with its rustic atmosphere and creative Spanish cuisine or Restaurant Santiago in Marbella that offers national cuisine in an atmosphere with beautiful décor.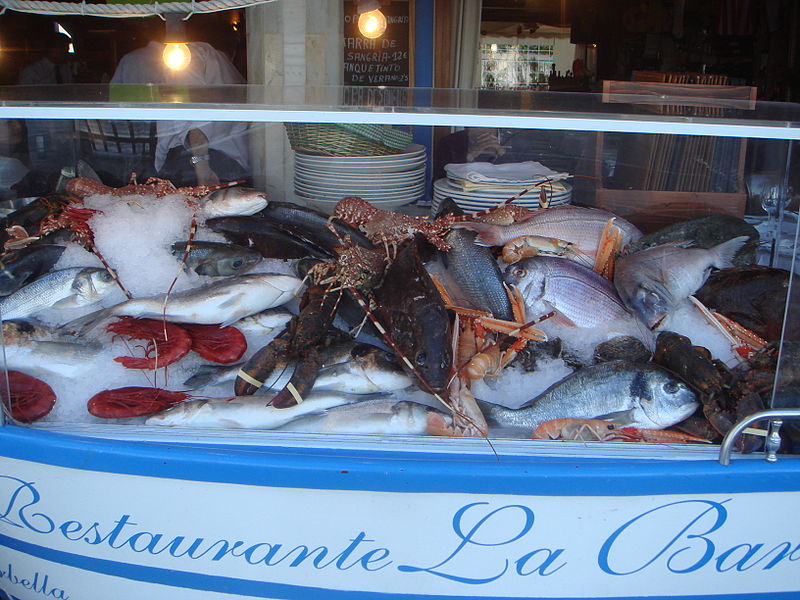 What to see during your tour in Málaga with a rented minibus with driver
If you want to rent a bus for an excursion or trip that originates or terminates in Málaga, we suggest including these stops in your itinerary:
Mercy Beach (Playa la Misericordia)
One of the longest beaches in Málaga, it has an Oceanside Walkway called Antonio Banderas. During the day this tranquil tourist spot is ideal for enjoying the sea and sun; at night you have an ocean-side walkway with everything you could ask for: bars, pubs, playgrounds, skating and bicycling rinks, and restaurants. This beach is large, colorful, and full of life.
Ladybug Lane (Pasaje de Chinitas)
Aa very pretty, narrow, cozy street with a storied past. Federico García Lorca wrote one his poems dedicated to this street in the Café de Chinitas, where writers and flamenco singers used to meet. This street is accessible from Constitution Square (Plaza de la Constitución) or Fresca Street. This is a must-see stop in Málaga.
Paseo del Parque
This is one of the best-known and most-visited parks in the city; it's part of the historic district and is the lungs of the city. It was originally built towards the ends of the nineteenth century and was designed by Joaquín de Ruccoba. It brings together a great variety of vegetation, all of which adorn the numerous fountains and monuments in the park.
Restaurant la Catedral del Pescaíto
A great place that you won't want to miss when visiting Málaga. They offer delicious Cantabrian anchovies and, of course, their house special is fried fish accompanied by a fresh beer, making this place the perfect bar for enjoying the nightlife. It's located on Duque de la Victoria Street in downtown.
Dark Gate Gardens (Jardines de Puerta Oscura)
Located right downtown, this open space was created in 1937 and feature colorful vegetation that grows along its steep slopes. Ideal for taking a walk and enjoying the fresh air and sunshine during a walk through the city.
Bicycle tours and rentals in Málaga
Like many other cities in the last few years in Spain Málaga has joined the bicycle revolution by creating mountain bike paths and bike rentals for residents and tourists. Currently there are a number of companies that rent bikes, such as Bike Rental, Recyclo Bike Shop, or Bike 2 Málaga; but they not only rent bikes, they also offer guided tours of the city and the surrounding areas.
Touristic visits in and around Málaga
An unforgettable trip
On the shores of the Mediterranean, in the narrow streets of the city's historic district, you can find The Citadel (la Alcazaba) and The Malaga Picasso Museum next to Casa Natal Museum.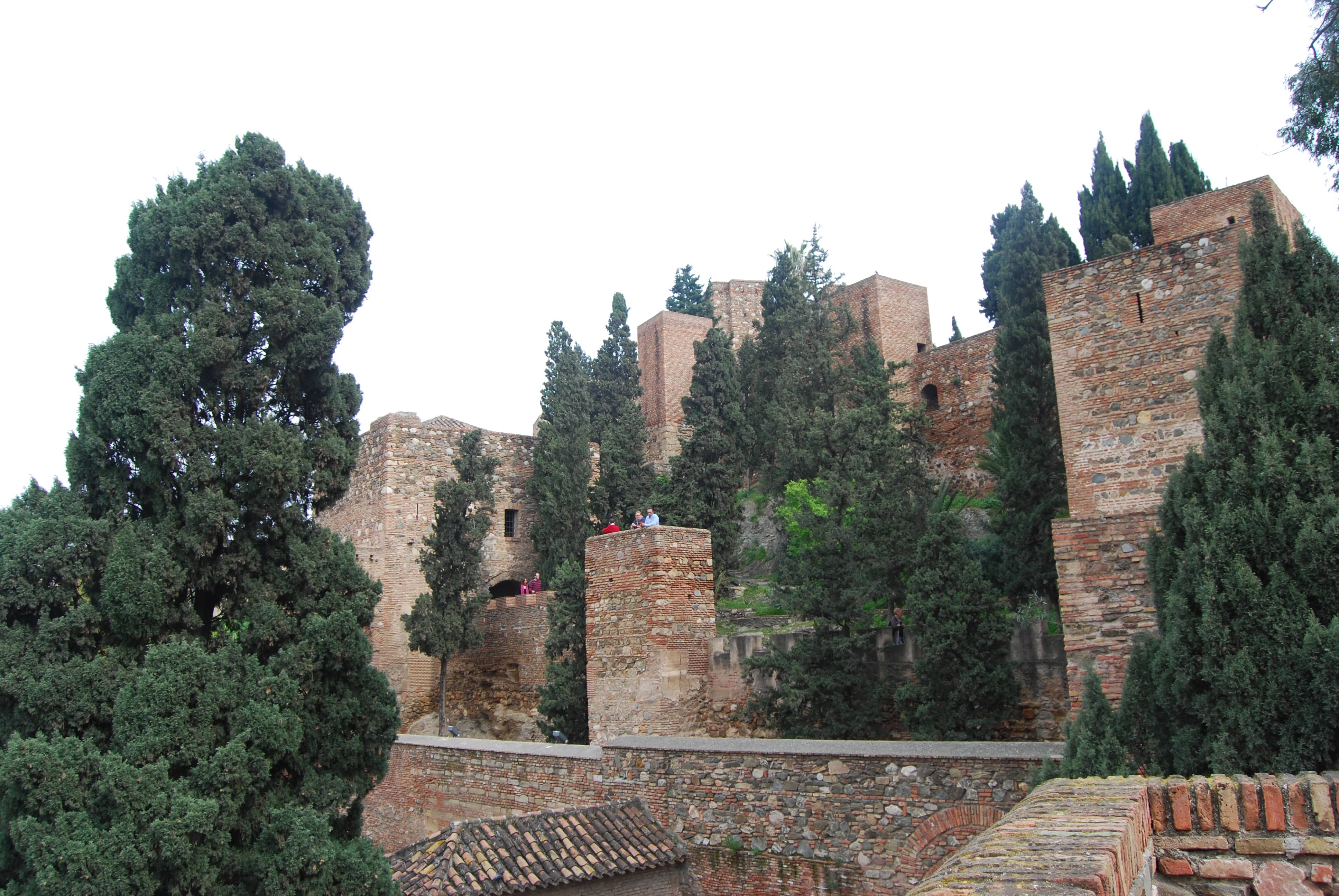 Cathedral and Museum of Cathedrals:
Also known as La Manquita, it was built from the sixteenth to eighteenth centuries atop an ancient Muslim mosque, and parts of it were never finished. The two organs inside are made up of more than 4000 tubes; the organs were built in the eighteenth century and are still in good condition.
Beaches in Málaga
If you're looking to enjoy the sun, fresh air, and sea, Malagueta Beach, which is only 10 minutes from downtown, is an inviting place to enjoy the sand and services, such as refreshment stands, bars, and restaurants. Huellín Beach on Paseo Marítimo Antonio Banderas also offers services such as refreshment stands and bars and is a popular city-side beach.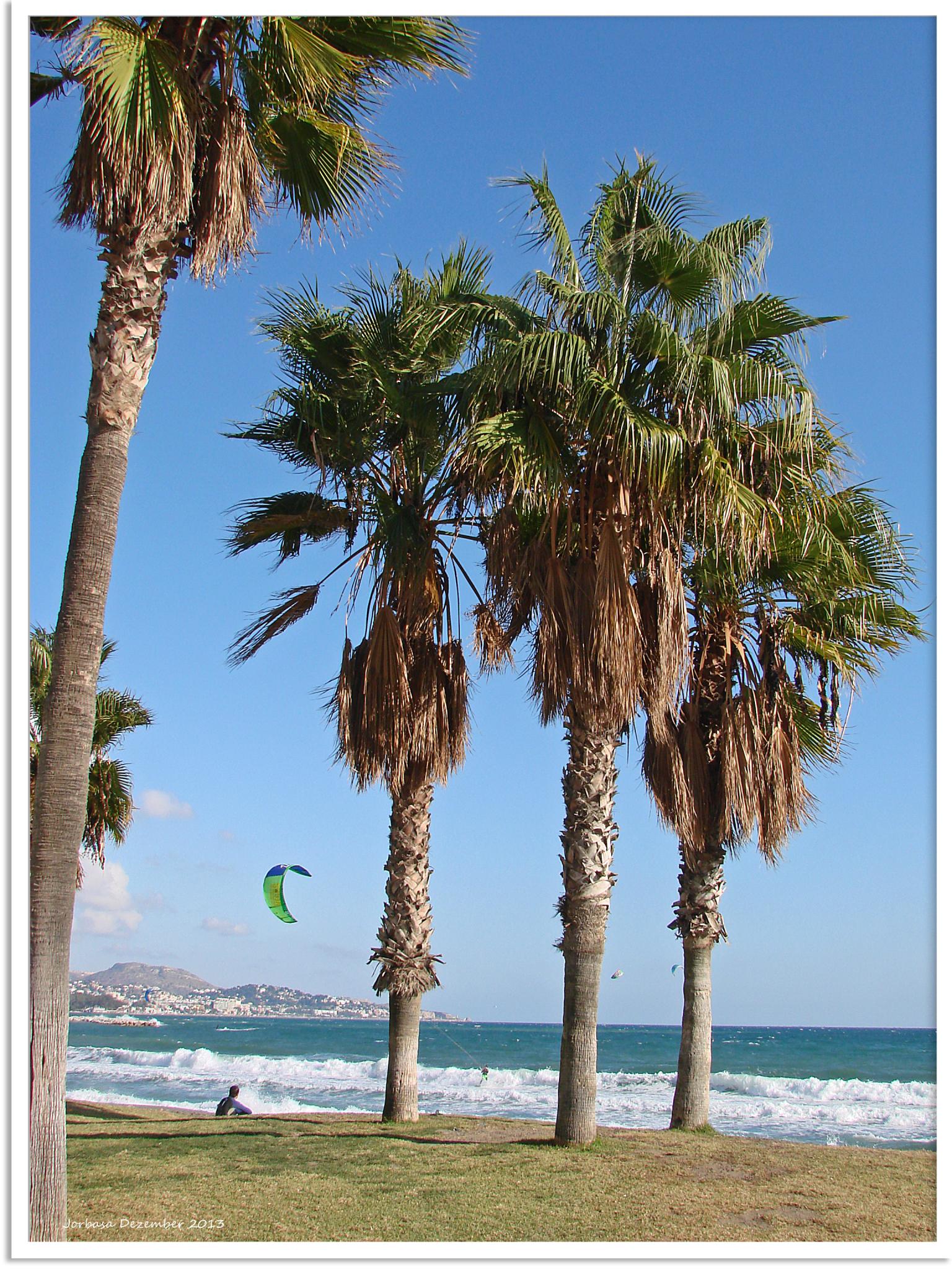 Special tours of Málaga
You can rent a bus in Málaga for tours in the city or in Málaga Province. The city of Málaga also offers catamaran and cruise ship tours along its coasts, and we recommend taking advantage of the opportunity to see the city from the sea. Some companies offering such trips include Catamaranes Estepona, Anina Tuna Charter Paseos en Barco, and Argos Internautic.
Take a walk through the city enjoying the fresh air, visit the Plaza de la Marina, which is surrounded by buildings, palm trees, and a fountain and is the central attraction of modern-day Málaga; swing by The Bishop's Palace and The Cathedral on your way to Bishop's Square with its Saint Elmo Fountain, which dates to the year 1785. Continue your journey to The Osuna Gardens with their fountains, stone staircases, and walkways that link the Gardens to Citadel Park, The Customs House, and Gardner's House.
You can take a taxi or mini-bus to take a tour through the city's historic district, which has been declared a Point of Cultural Interest. Once there, visit Gibralfaro Castle, then continue on to visit The Roman Theatre and The Citadel, all while enjoying panoramic vistas of the city.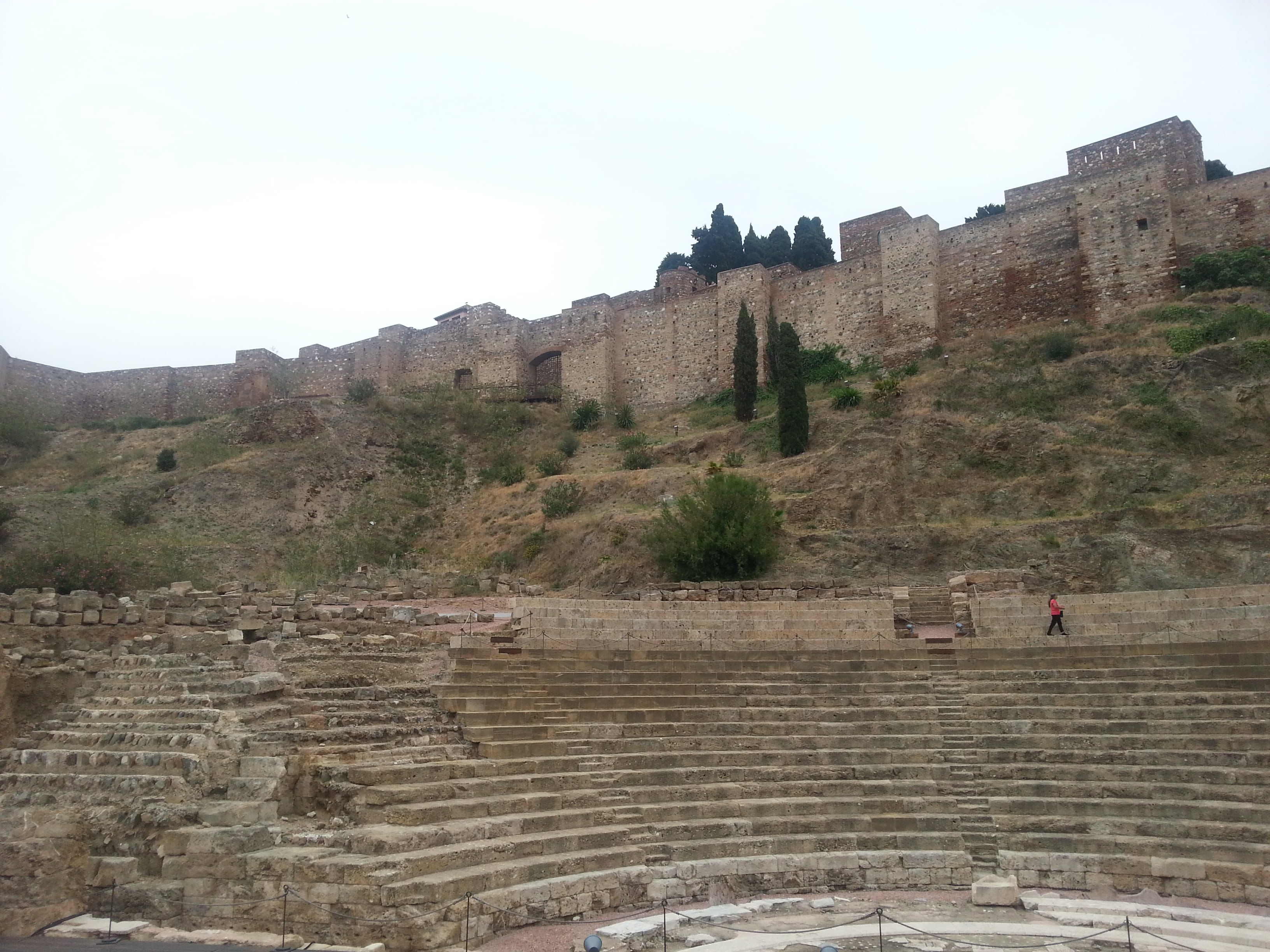 None
More about Málaga
Would you like to organize a bus tour to see all these beautiful highlights? Request quotes and compare the different bus and coach hire companies:
Bus tours in Málaga
Coach hire in Málaga