Useful tips for Lérida bus groups with 'what to see' and 'what to do' items and  'bus- friendly' or must see tourist sites in Lérida. Check our list of attractions before planning your bus tour with a stop or departure in Lérida. Let us know if your favourite attraction or 'bus-stop' is not there and you think we should add it to our list of Lérida highlights.
Discover natural parks in Lérida traveling by coach with chauffeur rented
For those who like to enjoy the air and nature, we suggest a bus tour to Parque Nacional de Aigüestortes i Estany de Sant Maurici where you can admire a collection of Romanic Churches that have been declared part of Spain's national heritage. If you want to enjoy the flora and fauna, you should see the marvelous landscape of Valle de Aran and the mountains of the Pyrenees where you can experience Parque Natural de L´Alt Pirineu that is in the Catalan Pyrenees.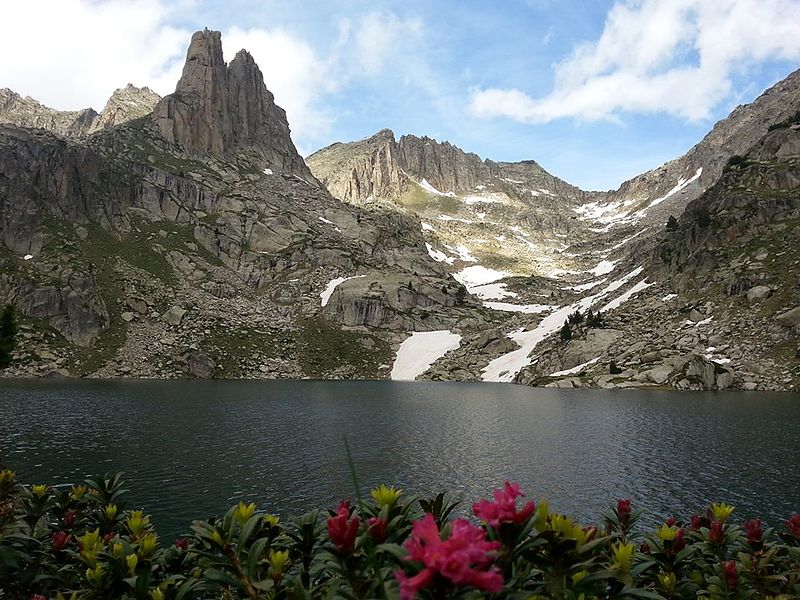 Travel to the Mountains in Lérida
The area of Lerida is well known for its production of apples, almonds, grapes, pears and vegetables. Its tourism is based specially in the mountains in Valle de Aran and in the Pyrenees in general. We recommend that your group take a rented bus tour to visit Espot where you can visit Iglesia Parroquial de Santa Llogaia and Torre de los Moros.
Transfer of groups in bus rental to ski centers in Lérida
If your travelers are coming to ski, the best centers for it in all Spain and Europe are Baqueira-Beret, Boí-Taüll, Port del Comte and Port-Ainé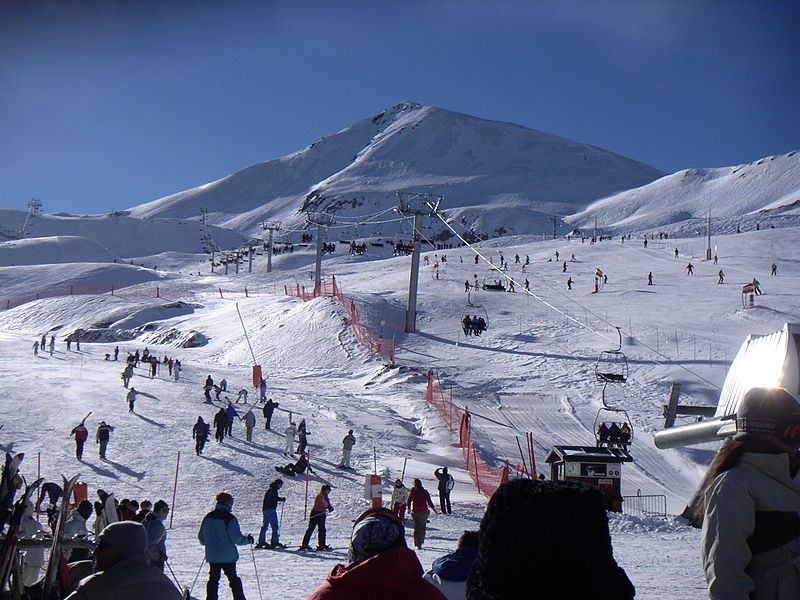 If you would like a more low keyed activity, your tour with coach hire with driver around Lérida can take a walk on Seu d"Urge which is accessible by la N-145 and where among other historical monuments you can see Catedral de Santa María that was declared as a historic and artistic monument.
Business travel and tourism in Lérida with minibus rental
For congresses, trade shows, professional meetings and events we recommend going to La Llotja de Lleida which is a palast where congresses and municipal theatre in the city of Lérida and of course Fira de Lleida with its Cristal Palace.
Wine tours and tastings
You should reserve enough time to try all the wineries in the province. You should try the wine tour Lleida-Costers del Serge to sample the wine from bodegas such as Bodegas Mas Blanch i Jové in Pobla de Cervoles where you can also go to wineries, Bodega L'Olivera in Vallbona de los Monges which also makes oils and Bodegas Raimat in Raimat which is also an important center of research with regards to wine making.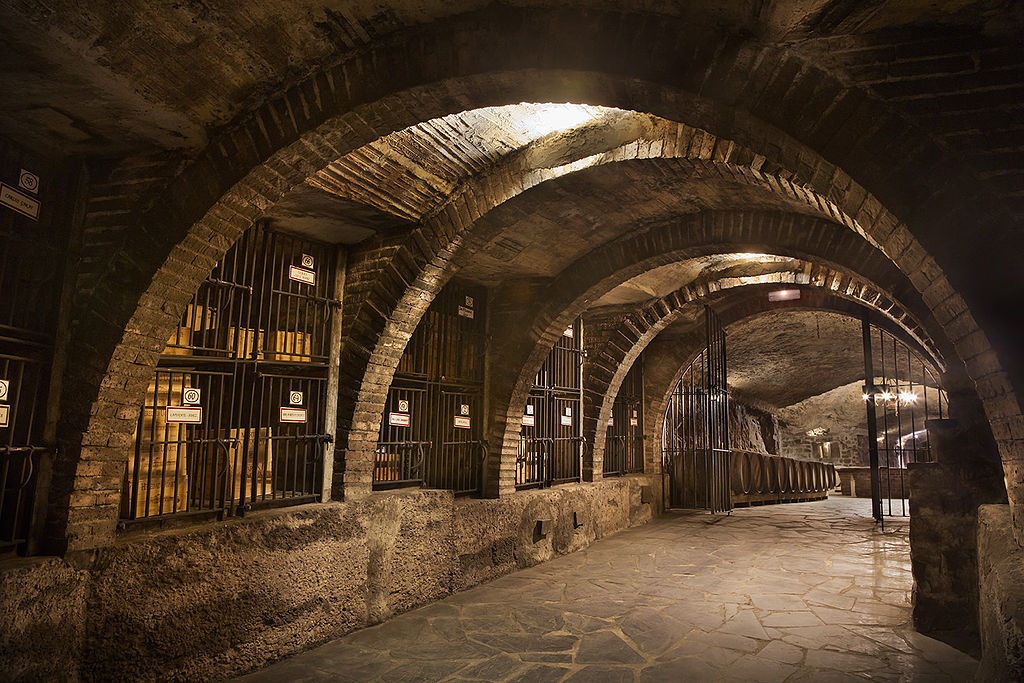 Restaurants
As snails are the icon of traditional cuisine in this province, you should not leave the area without visiting Restaurante La Barretina in Artesa with generous helpings and a family atmosphere, Restuarant Els Trulls located in the old district of the city of Lerida with its family atmosphere or Restaurant Cal Valeri in Alpicat, family and friendly in a rustic atmosphere.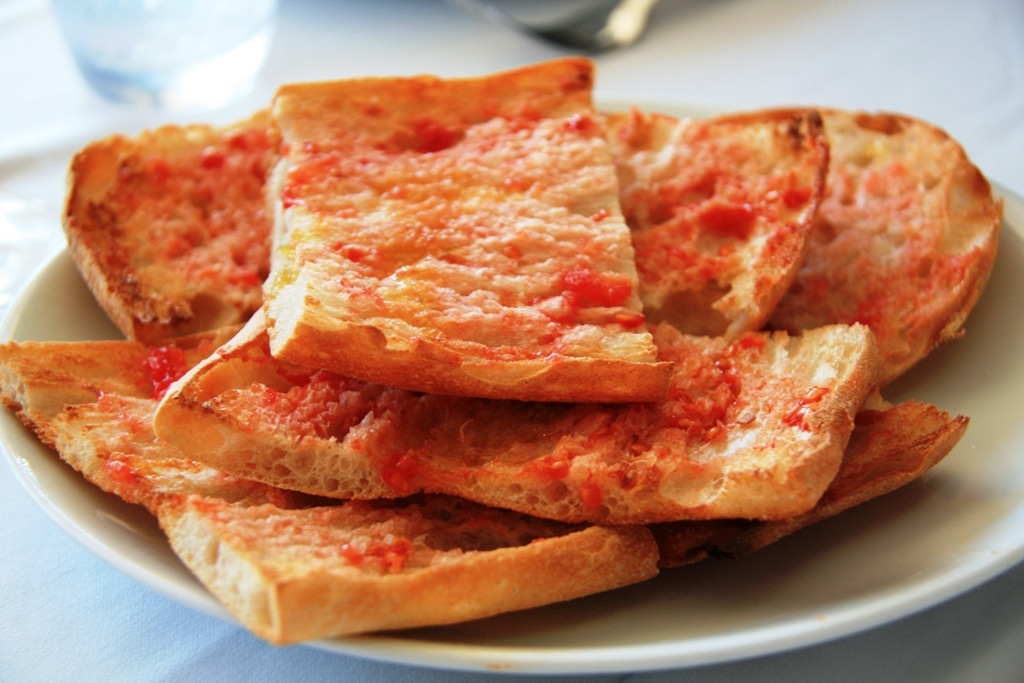 City tourism of group by Lleida in bus rented with chauffeur
You can rent a bus in Lérida for you group in the city or in Lérida Province. Because there are so many entertaining tourist trips for groups or individuals in the city of Lleida, we've decided to make a list of some of the best ones, such as El Parque del Río (River Park), where you can take a stroll on the avenue parallel to the bank of the Segre River from whence you can see the noble façade of the city, the Montepío building, El Casino Principal, El Museo Jaume Morera, La Casa Melcior, the façade of La Paería, and the front of the Pal-les building; all of these also form part of La Ruta Templaria Domus Templi. During this trip you can discover a large part of the heritage and legacy of the ancient Crown of Aragon.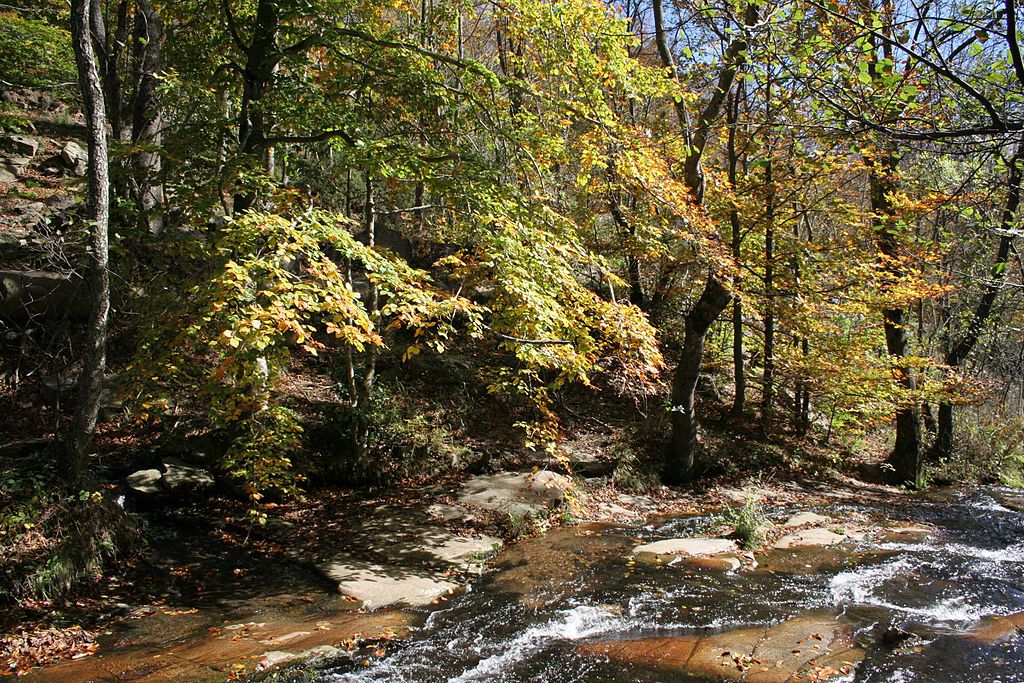 Bicycle routes and rentals in Lleida
Lleida has also decided to promote green transportation by creating bike routes. Tourists who want to take a specific bike route need to go to a bike rental store, such as: Calucho Ciclisme, Lleida Bikes, or Bicicletas Enric Caluco. Some bike rental stores offer guides for bike tours through the city.
A memorable walk in Lleida with minibus hire
Els Camps Elisis is a public area that is home to important buildings such as Café Chalet and a pavilion where music is played, both of which were built in the 90s. The Aquarium is a modernist-style building adorned with glass floor tiles.
The area known as The Central Axis (Eje Central) is located on San Antonio Street and Main Street (Calle Mayor), which cross Saint James" Way and form one of the city"s primary thoroughfares. The Central Axis starts on Catalonia Avenue (la Avenida Cataluña) and culminates at Plaza Paería. At Arsenal Square (la Plaza del Depósito), near the highest point of Gentlemen Street (calle Caballeros), you will find the Water Museum (el Museo del Agua), which has gardens where you can admire sculptures.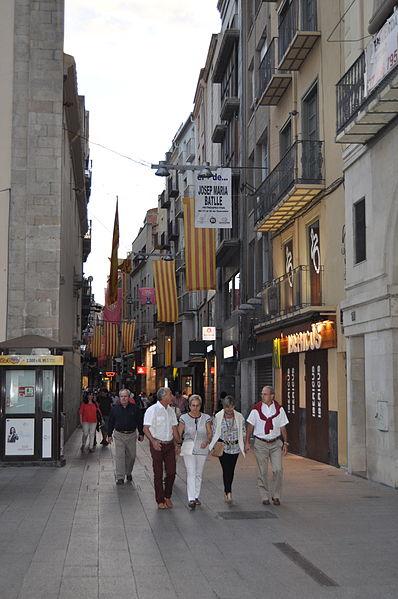 You can plan a group tour through the city"s Old Town to Lérida"s historic district, commonly known as El Casc Antic, which is traditionally divided into two parts. On Calle Caballeros you will find Roser Convent, which is soon to be converted into a Tourism Inn ("Parador de Turismo," a special type of inn in Spain built into historic buildings), and The Chapel of Our Lady of Sorrows (el Oratorio de la Virgen de los Dolores).
La Seu Vella, a complex of monuments, is considered to have the best views of Lleida, especially from the hilltop of Llengua de Serp or the Queen"s Fortress (el Baluarte de la Reina). You can get to Seu Vella by vehicle or on foot from Sant Martí Street via the walled area by Lleó Gate (la Puerta del Lleó), or from la Plaza de Sant Joan, or via lift from Saint Andrew"s Gate (el Portal de Sant Andreu). Paeria Palace, which was built in the 13th century, is considered to be the building that best represents the architecture and grandiose constructions of Catalonia.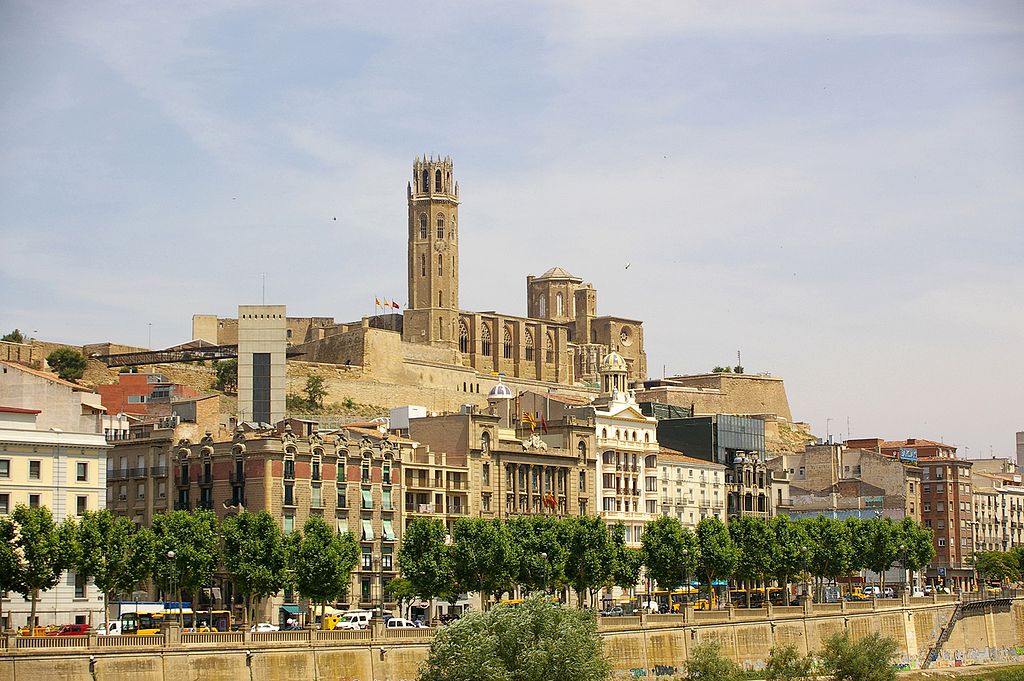 You can take a bus rented with driver into the city and walk around and relax in La Mitjana, a natural area that goes all the way to the edge of the city of Lleida and has been declared an Area of Cultural Interest. The dense forest makes an ideal place to take a stroll, play sports, or just relax and admire the flora and fauna.
What to see during your tour in Lérida with a rented minibus with driver
If you want to rent a bus for an excursion or trip that originates or terminates in Lérida, we suggest including these stops in your itinerary:
Segre River
This river divides the city in half. The two banks are joined by a number of bridges and footbridges that separate the old city from the modern city. There's a very pretty path from Ave train station to the edge of the city; you'll see several parks and gardens where you can enjoy nature, the fresh air, and the sunshine.
Rocallura Spa (Balneario Rocallura)
On Alfores de Rocallura Street there's a great place to relax; it's got a great set up. Enjoy a day of pampering at this spa.
Camp Lleida
This green space is near Alfés Aviation Field. There's plenty of shade here due to it being located between fields of fruit and wheat. Some of the rocks have an igneous-look to them due to water erosion.
Restaurant Can Rubíes
Located on Partida Butsenit Street in Lérida. This is a must-see. This restaurant has a cozy atmosphere, and their specialties are escargot and traditional dishes from Catalan. They have a terrace where you can eat outdoors during the hottest days; they have their own parking lot, and their prices are very reasonable.
Sala Manolita
A place where you can get the drinks that are currently in style in Lérida; this is an ideal place to finish your night when the bars start to close. They also have shows and concerts to keep you entertained till dawn. It's on Carrer de Guillem de Béziers Street in downtown Lérida.
None
More about Lérida
Would you like to organize a bus tour to see all these beautiful highlights? Request quotes and compare the different bus and coach hire companies:
Bus tours in Lérida
Coach hire in Lérida