Useful tips for Jaen bus groups with 'what to see' and 'what to do' items and  'bus- friendly' or must see tourist sites in Jaen. Check our list of attractions before planning your bus tour with a stop or departure in Jaen. Let us know if your favourite attraction or 'bus-stop' is not there and you think we should add it to our list of Jaen highlights.
Travel and tourism by Jaén province in coach hired with chauffeur
We recommend a trip in coach or bus to the cities Úbeda and Baeza which were declared part of Spain's heritage. They are jewels from the renaissance. You should also go to Parque Natural de la Sierra de Cazorla, Segura and Las Villas, which is the biggest protected natural space in Spain and in most of Europe. There you can enjoy walking in the open air. The other park is Parque Naural de Despeñaperros which is a protected space with caves and cliffs. It is ideal for long walks and hiking.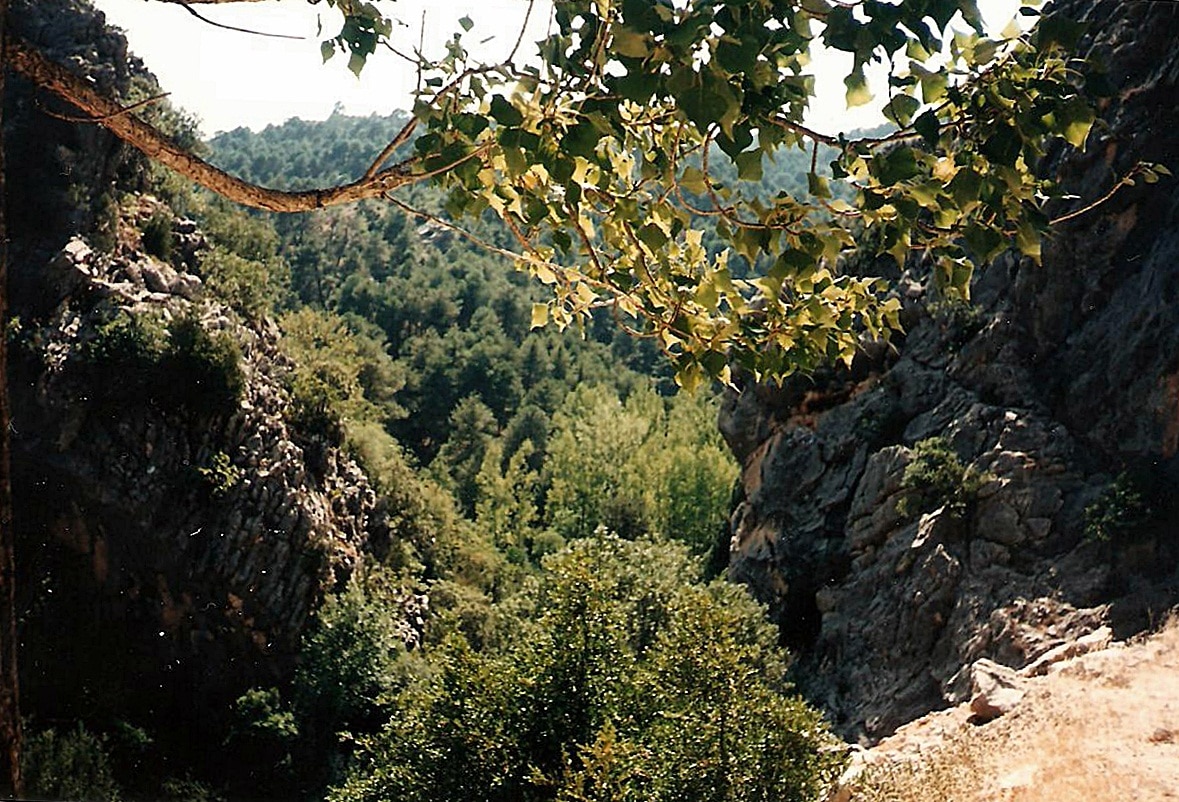 Your trip with group in bus or minibus rented with driver around Jaén can continue to historical and cultural sites, we suggest visiting Ruta de los Castillos where you can take a tour to Castillo de Santa Catalina that was built between the fifteenth and eighteenth century; Castillo del Berrueco which was built by the Arabs in the twelfth century and Castillo del Trovador Macías built between the twelfth and thirteenth centuries. Also you should go on Ruta del Califato that goes through the provinces Granada, Jaén and Córdoba an 800 year old road that unites Granada with Córdoba.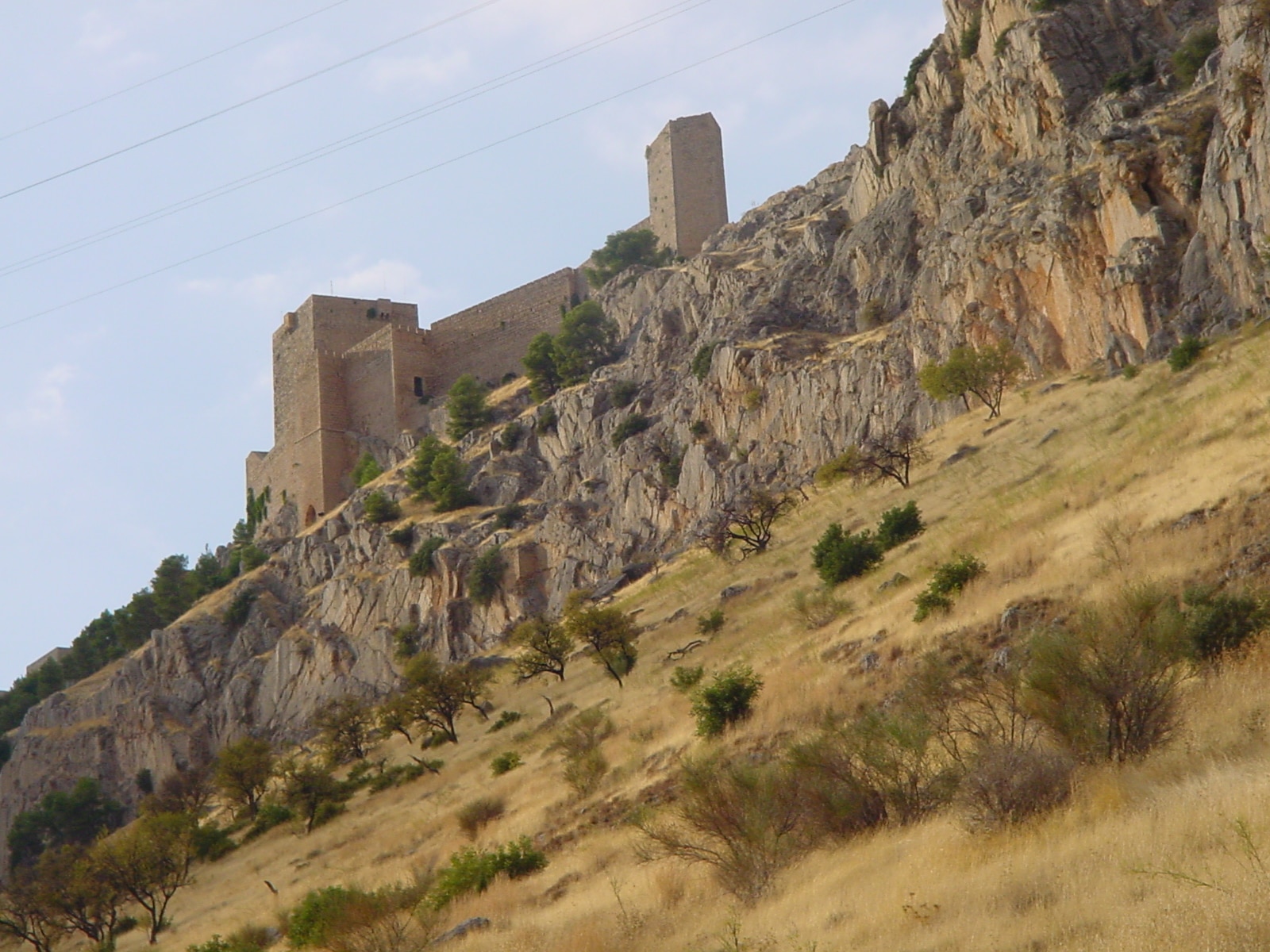 Restaurants
To delight in the exquisite cuisine of this área, we suggest you travel to restaurants such as Restaurant Mesón Barbacoa in Ubeda with a rustic atmosphere and a traditional dressing that is made with olives; Restaurant Pilar del Arrabalejo in the city of Jaén with its typical home style cooking and Mesón del Panadero in Torre de Campo with its traditional tapas.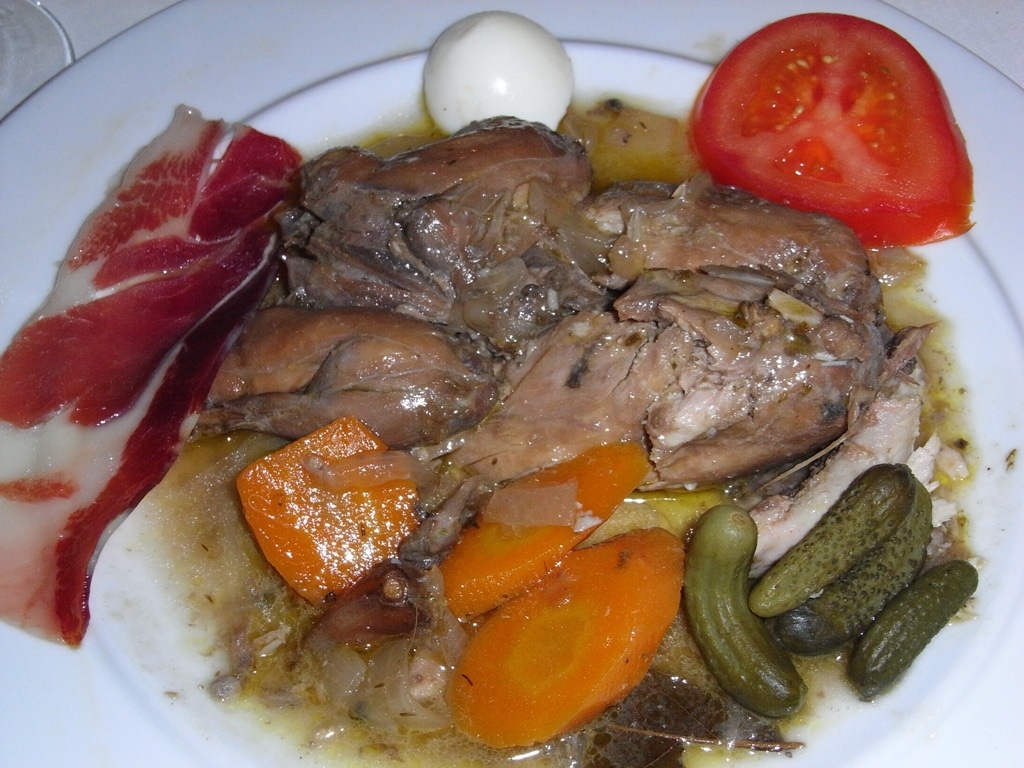 Business and tourism trips by minibus with driver
If you decide to choose this province for a congress, trade show or other events you can contact Palacio de Congresos Hospital de Santiago in Úbeda, Palacio de Congressos "IFEJA" ferias de Jaén which has modern facilities is another option.
Discover the city of Jaén with its group in rented bus with driver
You can rent a bus with chauffer in Jaén for tours in the city or in Jaén Province. Tourism options in Jaén are nearly limitless, so we've made a list of a few of the best, such as the spectacular Cathedral, which was built during the sixteenth to eighteenth centuries and is a fundamental masterpiece of the Spanish renaissance commissioned by Andrés de Vandelvira. The areas surrounding the cathedral have become a residential zone for artists and higher stratus of social classes. On the mountain that surrounds the cathedral there's El Parque Periurbano de Jaén, a protected space due to its interesting environment and leisurely ambience.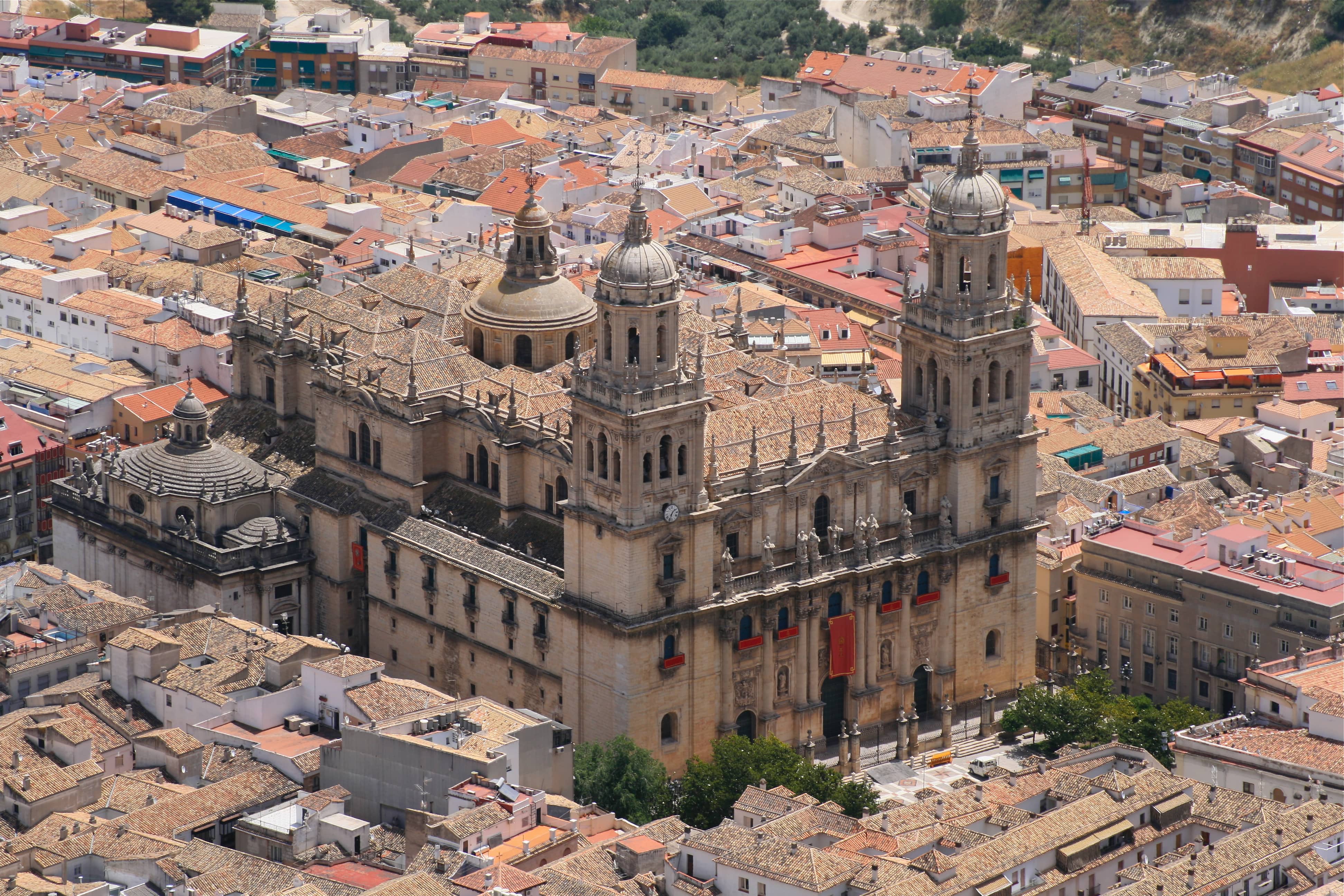 Excursions – Bicycle routes and rentals in Jaén
The city council hasn't had any luck in trying to implement the ENbici program, a more ecological and healthy mode of transportation for the locals. Because the streets are so steep, people used the bikes but nobody returned them, because they wanted to avoid going up the hill on the way back. For this reason only Rutas BTT (mountain bike routes) exist in this province. To use these routes, you'll need to find shops that rent bikes, such as Ciclos Carmona, Tres Ciclos, or Ciclos Cabello.
Other popular walks in Jaén with rental minibus
A tour you won"t want to miss
The Sanctuary of Our Father Jesus the Nazarene (El Santuario de Nuestro Padre Jesús Nazareno) which is in Saint Joseph"s Church (La Iglesia de San José), which is in turn part of the ancient convent of Discalced Carmelites, is a must-see. Inside, you"ll find el Camarín de Jesús, where the icons of Nuestro Padre Jesús Nazareno de la Antigua, Insigne y Real Cofradía de Nuestro Padre Jesús Nazareno y María Santísima de los Dolores, known as El Abuelo (The Grandfather), are worshipped. The convent was founded in 1588. Another must-see site is Villadompardo Palace, which has three distinct points of interest within: the famous Arab baths, the Naif Museum, and the Museum or Art and Traditions.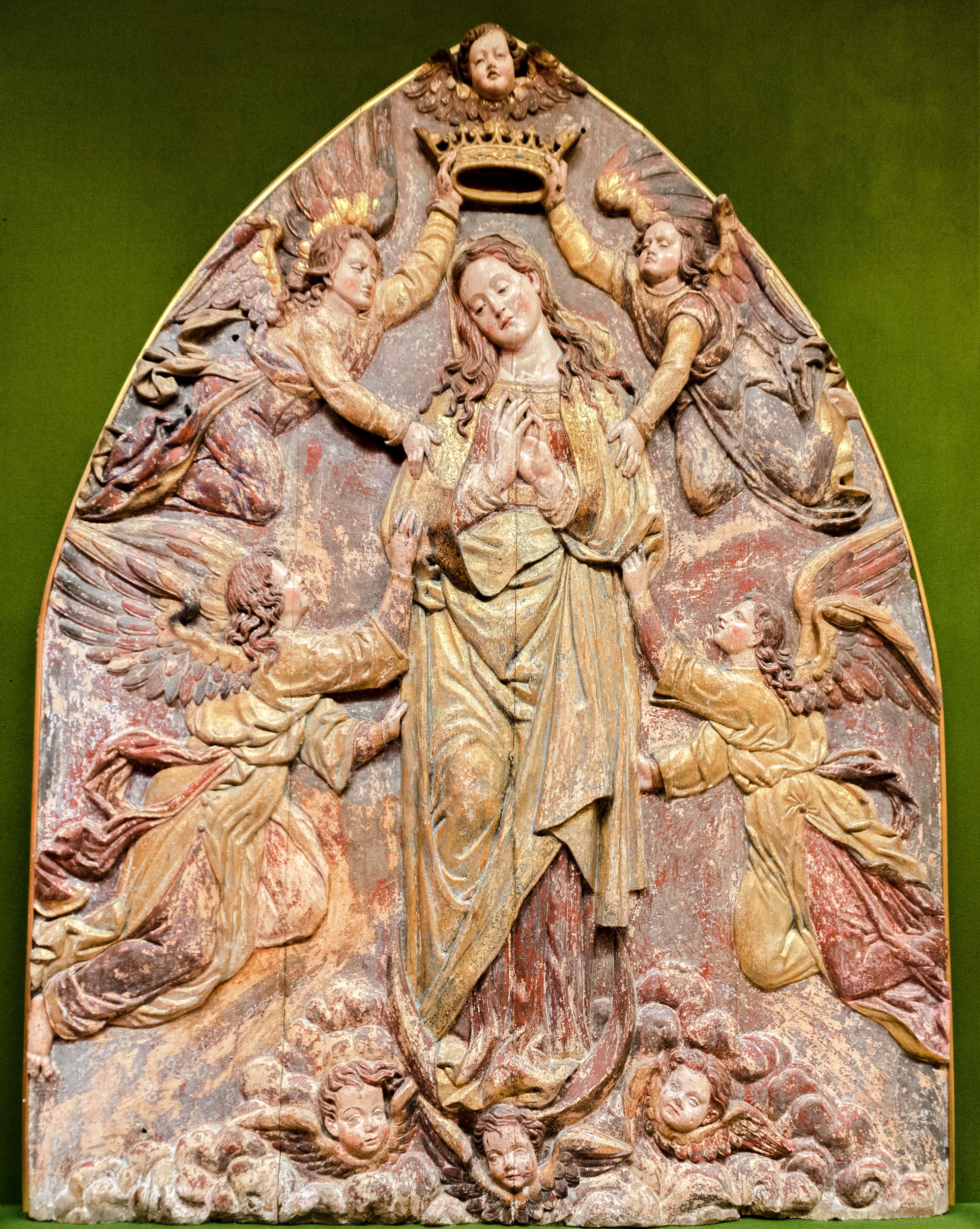 Cathedral of the Virgin"s Assumption (Catedral de la Asunción de la Virgen)
This cathedral was built in the renaissance style and is the seat of the Diocese, dating to the 16th century. It"s main façade is considered to be a masterpiece of Spanish baroque artwork. The beauty of the choir and the large number of seats of honor make it one of the best cathedrals in all of Spain. Inside the cathedral you will find artwork and religious relics, including the relic of The Holy Countenance (el Santo Rostro), also known as La Verónica, which some people consider to be a faithful imprint of the face of Jesus Christ. This relic is kept in the Main Chapel (la Capilla Mayor) and is exhibited to the faithful every Friday.
As you travel through the city"s historic district be sure to stop by the base of Santa Catalina Hill (Cerro de Santa Catalina), which is the highest point in the city and is dominated by Santa Catalina Castle (el Castillo de Santa Catalina). It"s full of modern buildings as well as monuments, including a cathedral and various palaces and churches.
Santa Catalina Castle is considered to be one of Jaén"s hotspots; it includes three fortresses, which have now been converted into a Parador Nacional de Turism (National Tourism Hotel). The Arab Baths are the best preserved in all of Spain, although they"re still only meant to be looked at. Another popular site is Battle Monument (el Monumento a las Batallas) in the centrally-located Battle Square (Plaza de las Batallas), which commemorates the battles of Navas de Tolosa and Bailén.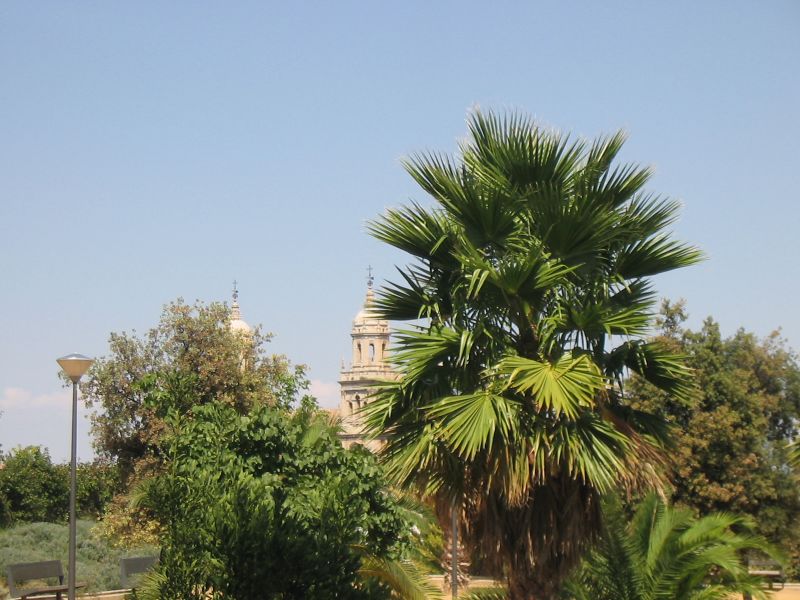 You can take a bus or minibus with driver downtown to Seminary Park, one of the biggest parks in Spain, and receive your name, because it holds a religious seminary. During your walk, enjoy the gardens on the hill that can be climbed via walkways and stairs. There"s also a playground and a pelota court (where traditional Spanish ball games are played). There are also some great vistas of the southern part of the city, the cathedral, the castle, and the mountains. Also be sure to visit Alameda de Capuchinos Park, a small but well-known park located next to Bernardas Convent in front of Bull Square (Plaza de los Toros). There"s an auditorium, an open-air pub, and Jaén"s Horse Club (el Club Hípico). The park"s gardens are surrounded by benches where you can relax and enjoy the fresh air and beautiful surroundings. The Municipal Auditorium is also located here, where many concerts and theatrical performances are held. The Dark Tower (el Torre Oscura) was recently opened, which you can access with a guided tour.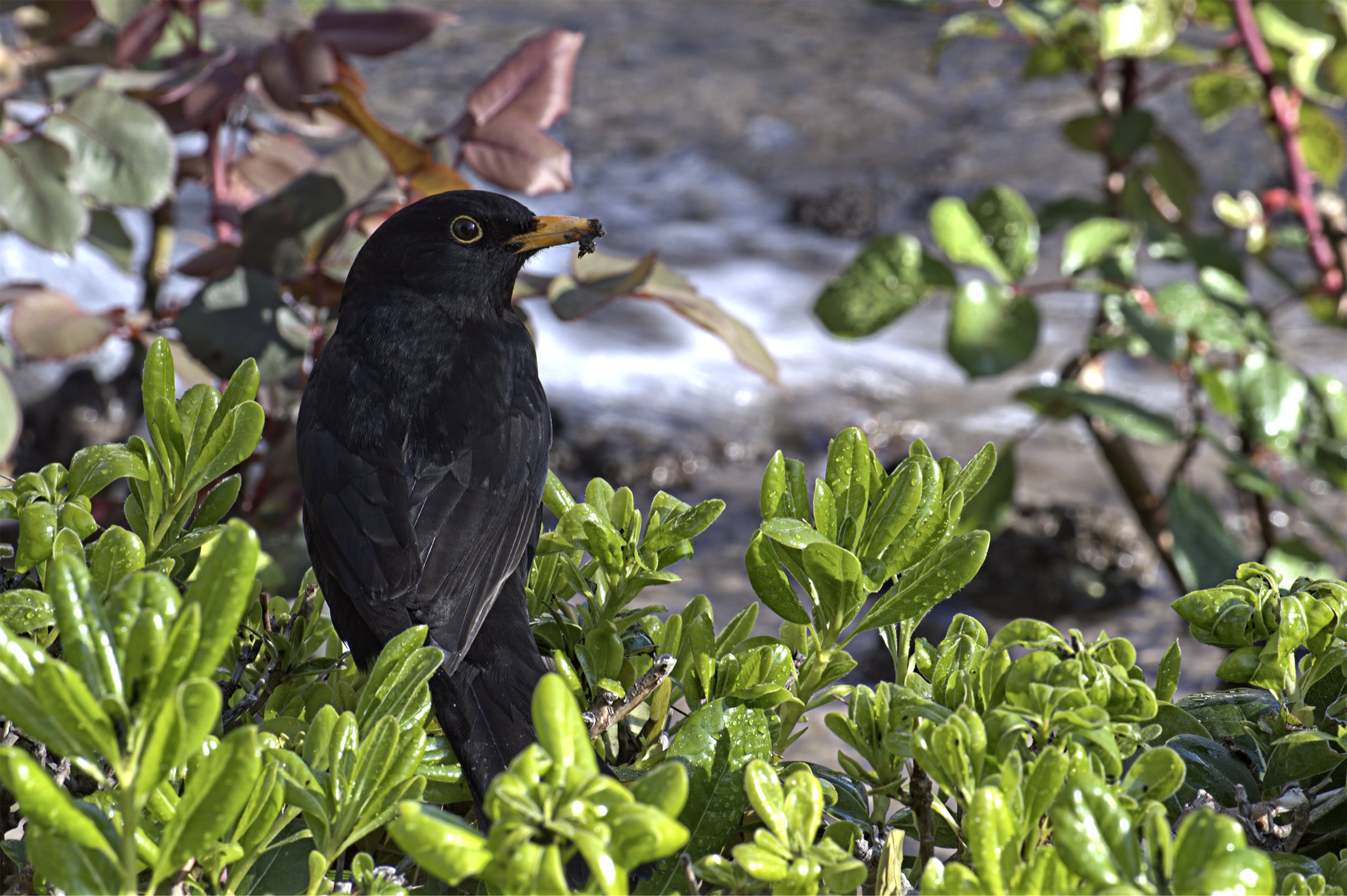 What to see during your tour in Jaén with a rented minibus with driver
If you want to rent a bus for an excursion or trip that originates or terminates in Jaén, we suggest including these stops in your itinerary:
Saint Cataline Castle (Castillo de Santa Catalina)
This is one of the most important cultural heritages of Arab-Spanish culture and a symbol of the city. You can get the best views of the city from here. You can take a walk, have dinner, relax, and breathe in the fresh air. Get a great view of the city from the Inn (el Parador).
The Lizard of Jaén (El Lagarto de Jaén)
Another symbol of the city that is worth visiting. This monument is based on a legend, with a fountain and a statue of the lizard, located in the Magdalena district of the city.
Naïf International Art Museum
The only museum in Spain dedicated to this style, it was made possible due to the donation of numerous works of art from Miguel García Vivancos, one of the city's famous collectors of natural art. More than 400 works of art are kept here, most of them paintings and sculptures by Spanish artists. This is a fun, unique exhibit. The museum is located on Plaza Santa Luisa de Marillac Street in Jaén.
Asador Argentino La Boca ("The Mouth" Argentine Grill)
Situated on Paseo de España Street in downtown. Italian-Argentine dishes dominate the menu. The house specials are Creole sausage and Argentine steak. They have a terrace and an illuminated marquee for outdoor dining; this is a great place to take a group during a tour.
Bar de Copas Billionaire
Bring your group here to enjoy the nightlife. It's located on Rioja Street, which is famous for its minimalist décor and the most famous bar in Jaén, which is a huge, comfortable establishment. This is a fun place to enjoy a few drinks while listening to good music; or you can try any of the more than 50 different types of espresso that they offer.
None
More about Jaen
Would you like to organize a bus tour to see all these beautiful highlights? Request quotes and compare the different bus and coach hire companies:
Bus tours in Jaen
Coach hire in Jaen