Useful tips for Vitoria-Gasteiz bus groups with 'what to see' and 'what to do' items and  'bus- friendly' or must see tourist sites in Vitoria-Gasteiz. Check our list of attractions before planning your bus tour with a stop or departure in Vitoria-Gasteiz. Let us know if your favourite attraction or 'bus-stop' is not there and you think we should add it to our list of Vitoria-Gasteiz highlights.
Meet Alava/Vitoria Gasteiz by bus or minibus rental with chauffeur 
You can rent a bus with a driver for your group trip in the city Vitoria-Gasteiz or in the Alava Province. La Plaza de la Virgen Blanca (White Virgin Square) is the nerve center of the city and is located on André Mari Zuriaren Street, where they hold different festivals; it features a monument to the battle of Vitoria. From there you can take a tour of La Iglesia de San Miguel (The Church of Saint Michael), where the icon of the White Virgin (the patron saint of the city) is kept. During your tour you will see the gothic gateway of Saint Michael, through which you can enter the Los Arquillos area, which is considered the best place for travelers from the 21st century to experience the 18th century; from here you can take a guided tour of La Iglesia de San Vicente (The Church of Saint Vincent) and Villa Suso Palace, which dates from the 16th century, both of which are adjacent to La Plaza del Machete, where various public shows are held.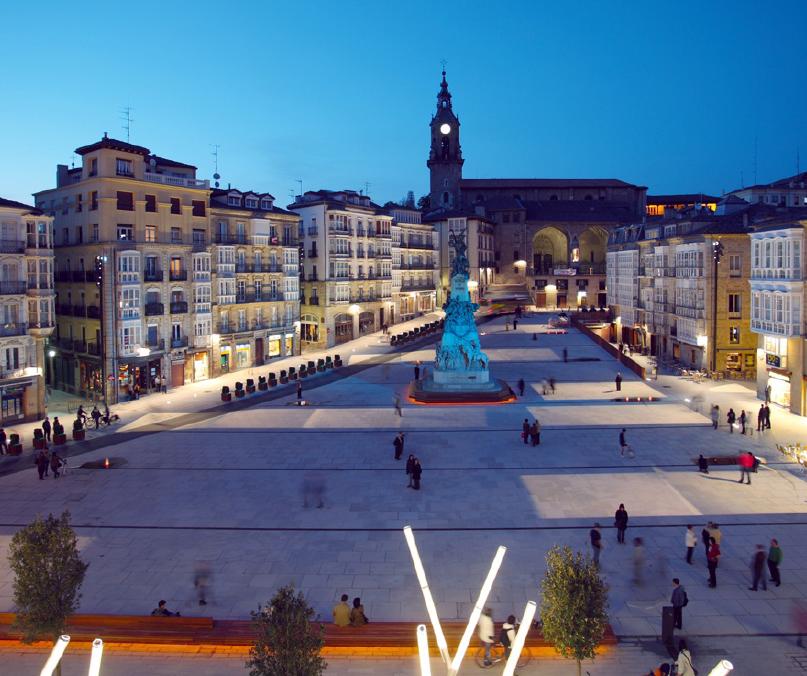 General view White Virgin Square in Vitoria Gasteiz
Excursions – Bike paths and rentals in Vitoria Gasteiz:
As has happened in many other Spanish cities in the past decade, the government of Vitoria Gasteiz has decided to promote transportation options that are more ecologically- and user-friendly, to which end they created bicycling routes. Tourists need to head to commercial establishments in order to get a bike. Currently there are several places geared towards renting bicycles to tourists, such as Tandem, Oscar Orraita, Felipe Yañez de la Torre, or Marin Aberasturi Saracibar, where they not only rent bikes to tourists, but they also provide guided bike tours of the city.
Visit places of interest in Vitoria Gasteiz by bus or coach
Don't miss
The city's historic district, which offers the opportunity to visit La Plaza de los Fueros, on Independencia Street, with its musical shows; the plaza was designed by Basque artist Eduardo Chillida during the '80s. From thence you can continue your walk or guided tour to La Catedral de María Inmaculada (The Cathedral of Immaculate Mary) or Catedral Nueva (New Cathedral) in the Lovaina district, next to which you will find el Parlamento Vasco (The Basque Parliament), which dates from the 19th century. From these locations you could also go to the most centrally-located park in town, which is a symbol of the city, Parque de la Florida (Florida Park).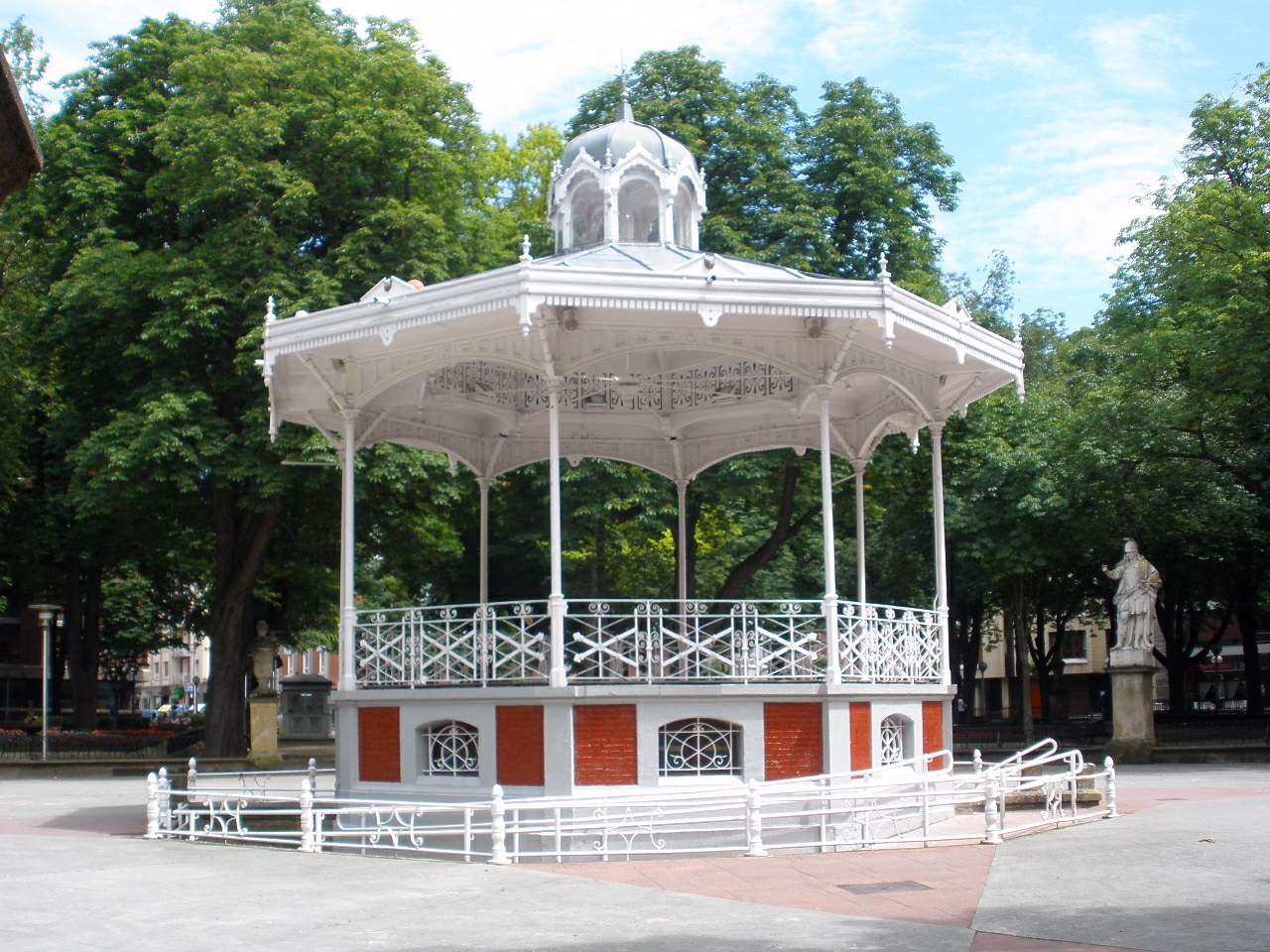 Vitoria-Gasteiz,  Florida Park
Tourism in the city of Vitoria Gasteiz
During your tour with coach or minibus hire with driver you can admire other green spaces of the capital as being the Judizmendi Park, located on an ancient Jewish cemetery. Enjoy the performances that are put on at various theatres, enjoy the delicacies of the city's restaurants, or relax in the city's biggest park, San Juan de Arriaga Park. Either on your own or with a guide you can tour the many palaces, of which we should mention Augusti Palace, which is also home to el Museo de Bellas Artes (The Fine Arts Museum), which is a historic-artistic monument; located on Paseo de Fray Francisco, it was built in 1912 by architects Javier Luque and Julián Apraiz in accordance with the style and tastes of the city's leading families in that time. It exhibits Spanish art from the 18th and 19th centuries and Basque art from 1850 to 1950.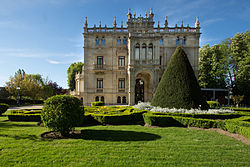 The palace gardens of Vitoria-Gasteiz
Your group trip with a bus or minibus hire with chauffeur by Alava to discover this province that is located in the Basque country, we suggest that you begin your travel in Villa de Zalduondo where you will  find the Museum of Ethnography that will teach you about the culture of this area, but the main attraction of this area is the Palacio Lazarraga and the church Iglesia Parroquial both of which were built in the second half of the sixteen century.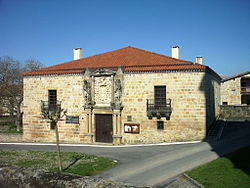 Lazarraga Palace in Zalduendo (Álava, España)
In the outskirts of Eguilaz you can find the Dolmen de Aizkomendi, one of the megaliths in this area which was discovered by accident in the year 1832. Excavations have found arms and human bones. After you are done here, you should travel to Salvatierra where you can visit a medieval villa with remains of walls and houses from the Renaissance. Here you can also see the churches Iglesia de San Juan and Iglesia Santa María.
Buses and minibuses with chauffeur for business tourism
If you are an organizer of events, congresses or professional meetings and you are thinking of choosing this province as your next destination, we advise you to turn to the Palacio de Congresos Europa in Vitoria-Gasteiz. As you are in the midst of one of the most well-known wine regions in Spain, we advise you to take the accompanying passengers by bus to one of the nearby wine routes.
Travel to Nature Parks in Alava
Álava has a rich natural heritage and you should take a private bus with driver in Alava to travel to protected areas such as Parque Natural de Valderejo and Parque de Izki. In Parque de Izki you can walk through a forest of Pyrenean oak. In the area between Álava and Vizcaya you can find Parque Natural de Area de Gorbeia which is considered a great place for tourist interested in nature. For other destinations you can consult your guide.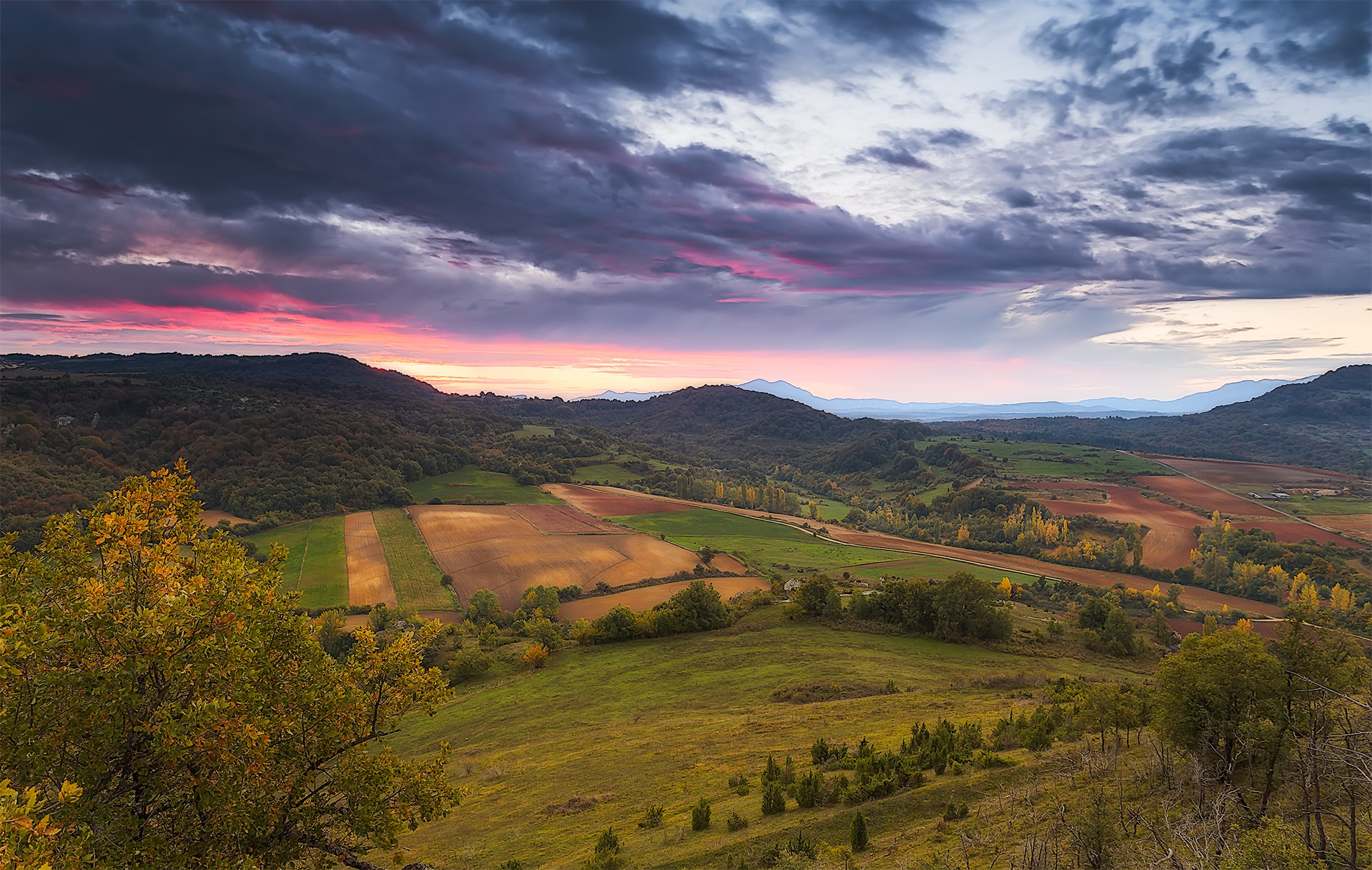 Dawns in Izki
Wine Tours in Alava
The province also offers the opportunity to visit wineries, which are also known as  bodegas, where you can taste wine and enjoy the scenery. Bodegas Baigorri with wine of the same name or Bodegas y Viñedos Casado Morales with Nobleza and Casado Morales wines are two of them.
Restaurants
When you get hungry we recommend you travel to visit Restaurante Marixa in La Guardia with its traditional riojano, Asador Mendiola in Mendiola which offers cider, home cooking and barbeque or El Bodegón in La Bastida with its typical riojan cuisine make in a house that dates from the sixteenth century.
What to see during your tour in Vitoria-Gasteiz with a rented minibus with driver
If you want to rent a bus with driver for an excursion or trip that starts or ends in Vitoria Gasteiz, we suggest that you include these stops in your itinerary: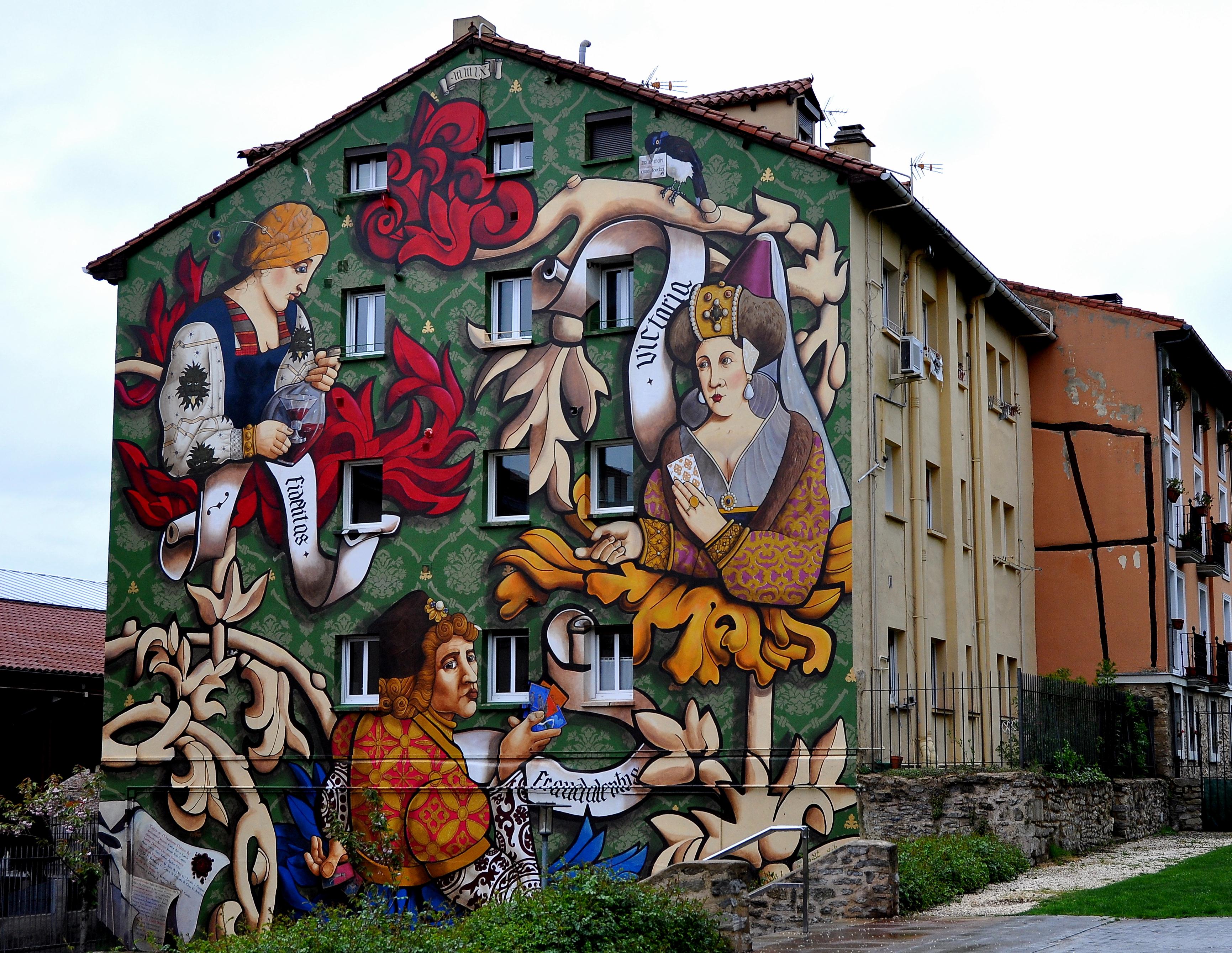 Mural home Vitoria - Gasteiz
Plaza de la Virgen Blanca
Tthis plaza is also very close to Manchete Plaza, Burullería Plaza, and the medieval district. In this plaza you can look at and visit the most famous buildings in the city, such as the Romanesque- and gothic-style cathedral and churches and the renaissance palaces. There are some museums in the historic district and even more museums in the areas surrounding it.
Museo de los Faroles (Lantern Museum)
Located in a gothic temple where numerous lanterns made of multi-colored glass are kept. These lanterns are used during the parade of the Virgen Blanco celebrations that are held every year on August 4th.
Basílica de San Prudencio de Armentía
Dating from the twelfth century and built in the Romanesque style, it has a triple portico and is a must-see for pilgrims on the Way of Saint James during their stop in the province of Álava.
Historic district and downtown Vitoria Gasteiz (casco historico y centro de la ciudad de Vitoria Gasteiz)
In addition to admiring the beauty of these areas, you can also go shopping at the Boulevard, Gorbeia, and Laku Shopping Centres and have a rest at one of the confectionaries and enjoy some exquisite pastries or sweets.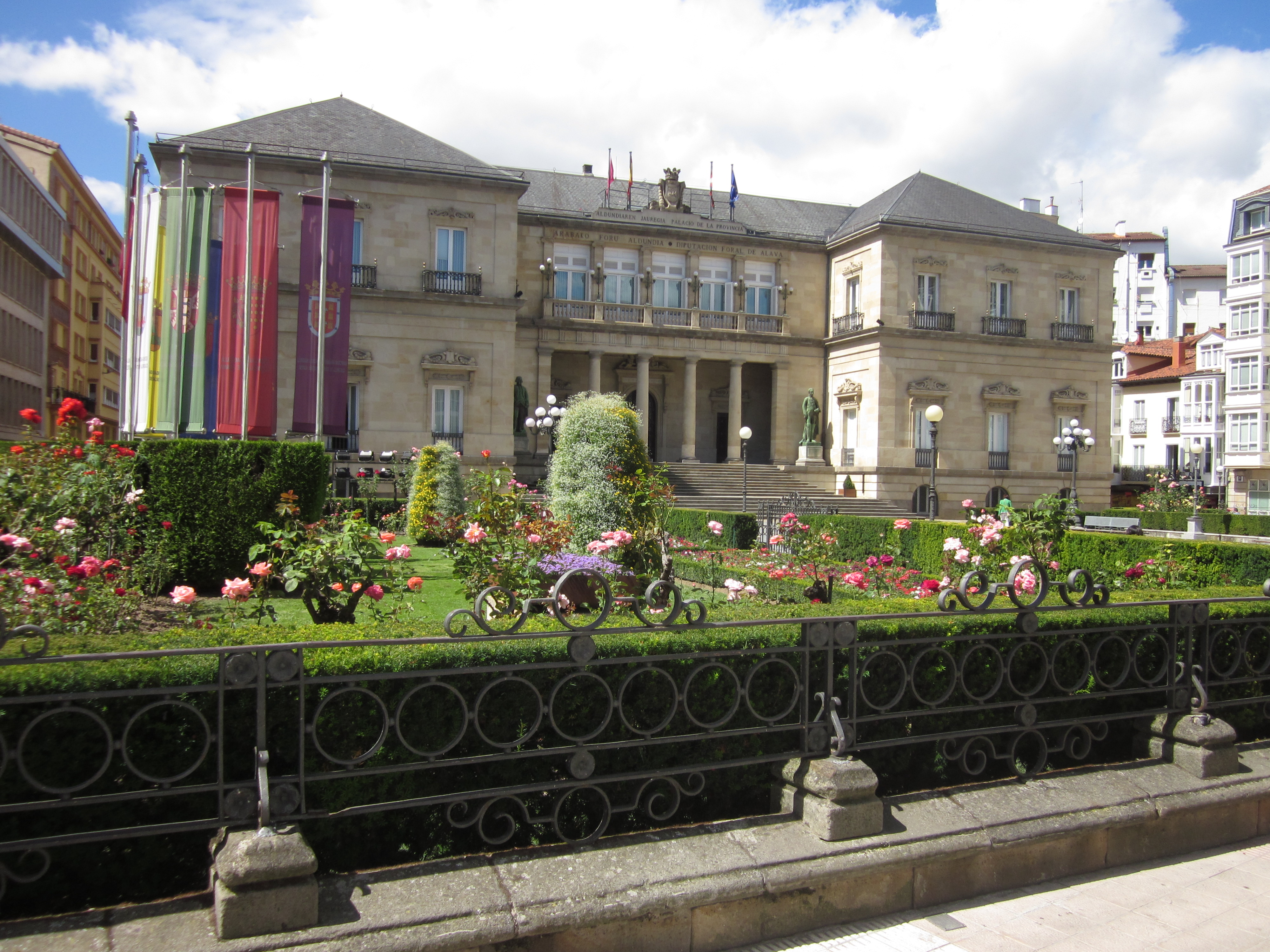 Basquisation Provincial Council of Alava, Vitoria, Alava
None