Compare and hire a coach, mini-bus and bus in Emmen with ease! Receive competing bus rental with driver quotes from different mini bus and coach hire companies. Compare quotes on rental costs, client ratings and reviews, number of seats in the bus, space for luggage, facilities and age of the vehicle. Ask our customer service for help when organizing your bus trip or tour. RentAutobus helps you to compare multiple chauffeur driven bus rental and motorcoach companies in Emmen, where you can hire group transport ranging from chauffeured mini-buses to full-sized coaches. We are here to help you to find the best possible deal in coach hire for your trip.
Everything about Emmen, options for tourism and ground-based, chauffeured and private transportation in Emmen. For tourism operators, travel agencies, independent travelers or group travel agencies.
Price ranges for Emmen bus and driver rentals
Check these Emmen bus hire rates in relation to bus size
Emmen - bus and coach hires for group transfers between airports and the city
Groep transport between Emmen and Amsterdam Schiphol Airport
To easily be brought to and from the airport, there are some companies located in Emmen, which are good to use. The nearest airport in the Netherlands is Schiphol ( AMS ) and is located about 198 kilometers west of Emmen. Because of the long distance to the airport you have to be cautious of the price. No need to call to start receiving quotes for transfer or tours in minibus and driver or coach hires in Emmen. Just fill out the bus quote form.
Airport Transfer for groups between Emmen and Bremen City Airport Shuttle
Actually the Bremen Airport in Germany is closer. With a distance of 168 km you arrive in a two hour bus drive from or to the airport. From Bremen Airport depart around 15 low cost airlines such as Air Berlin and Air Europa, mainly operating flights within Europe.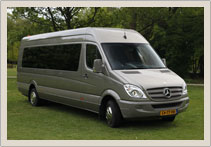 Competing quotes for Emmen bus and driver rentals
There is only one company located in Emmen that hires busses and coaches. This doesn"t make the bus and coach hire limited as there are more bus companies located in the area. We identify some carriers, starting with Alsa Reizen located at the Waanderweg in Emmen. This is a young coach company that provides travel within or outside the Netherlands. The company also offers packages including admission to various attractions and includes dinner.
Want to compare bus coach hire quotes for trips or transfers around or starting form Emmen? Just fill out the bus rental quote form.
Like Alsa Reizen, Leo Ringelberg Touringcars also offers packages including a coach. Leo Ringelberg Touringcars is located at the Leerlooierstraat in Hoogvliet. The company specializes in day trips, school trips and staff outings. The company also offers minibuses for a smaller number of people. For larger groups there is wide choice of coaches with seating from 49 t/m 72 seats. For smaller groups, there is the standard bus of 40 seats or a real Ducatio Fiat or VW Crafter available. Leo Ringelberg Touringcars is active in the field of bus and coach hire for many years. The company knows the Dutch roads like no other.
Furthermore, in the area of Emmen Coulant Touring is located at the Weeme Oldeberkoop . The coach company specializes in wheelchair transportation, wedding transportation and travel with Oldtimer. Besides coaches Coulant Touring also offers a variety of wedding transportation, this varies from the Buick Super Eight from 1940 to the latest BMW 530d.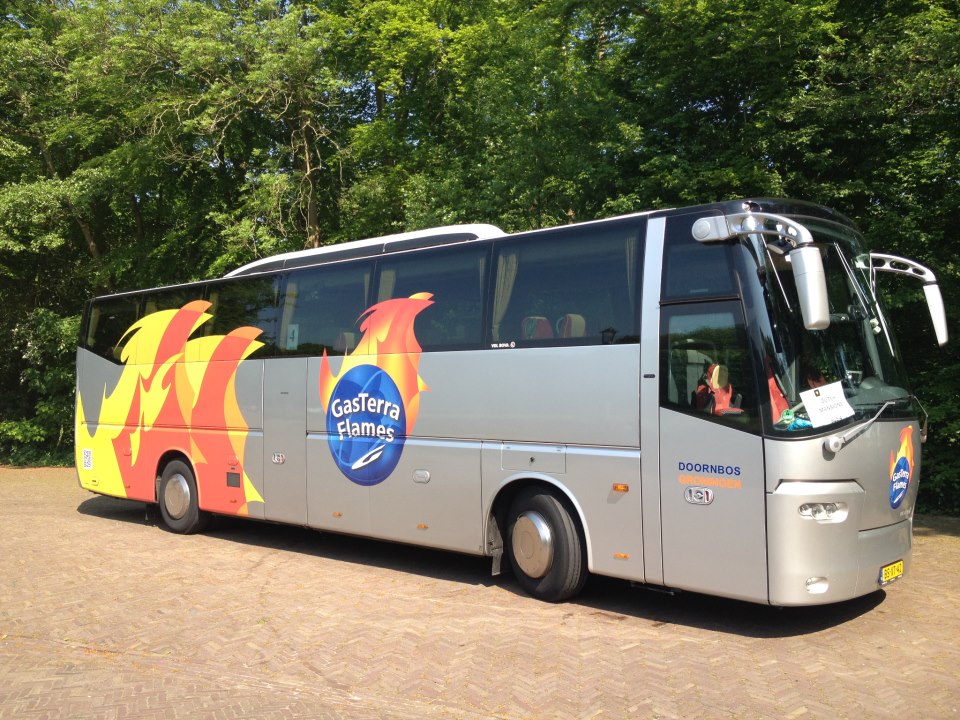 Options for tourist transport in Emmen
Do you want to go sightseeing in and around Emmen? Do you want to visit other cities in the region of Drenthe? Get ideas for tours and city trips in the region Drenthe here.