Compare and hire a coach, mini-bus and bus in Fes with ease! Receive competing bus rental with driver quotes from different mini bus and coach hire companies. Compare quotes on rental costs, client ratings and reviews, number of seats in the bus, space for luggage, facilities and age of the vehicle. Ask our customer service for help when organizing your bus trip or tour. RentAutobus helps you to compare multiple chauffeur driven bus rental and motorcoach companies in Fes, where you can hire group transport ranging from chauffeured mini-buses to full-sized coaches. We are here to help you to find the best possible deal in coach hire for your trip.
Everything about Fes, options for tourism and ground-based, chauffeured and private transportation in Fes. For tourism operators, travel agencies, independent travelers or group travel agencies.
Price ranges for Fes bus and driver rentals
Check these Fes bus hire rates in relation to bus size
Travel options and tourist transport in the City of Fes
Fes is an ancient imperial city located in the north of Morocco. It has the largest walled city in the world and is surrounded by lush green countryside.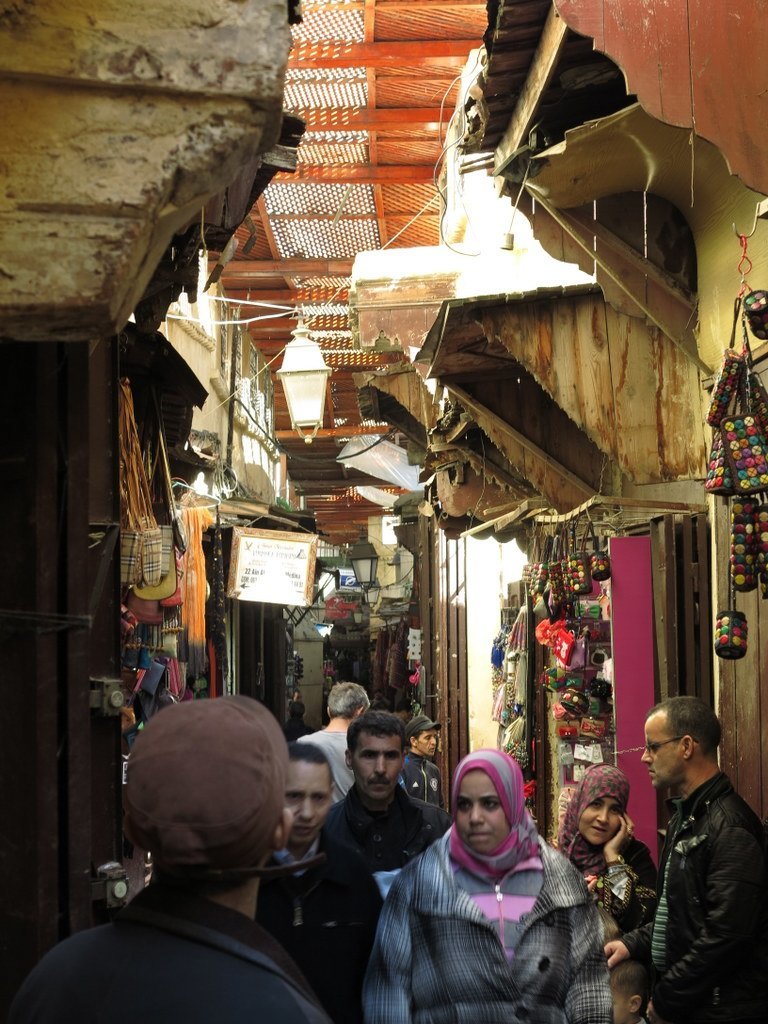 Fez"s souks are narrow and bewildering. Getting lost is an essential experience in Fez
Types of Transportation to and from Fes
Minibuses and coach rentals in Fes
Tourism is rapidly growing in Fes and the number of minibus and coach rental companies is growing with it. Fes is the largest walled city in the world and almost all of the old medina is so narrow it couldn"t even allow a donkey to enter. There are also very few hotels in the old city and most people stay in the more peaceful and green countryside around the city. They can then use minibuses and coaches to take them to different city gates around Fes. Would you like to rent a bus in Fes? You can find a selection of bus rental companies with their profiles on our bus rental Fes page.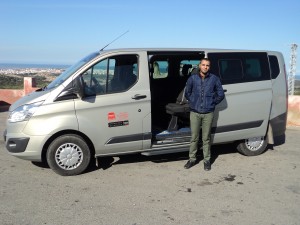 Airport Transfer in Fes
Arrive at Fes-Saiss Airport (FEZ) and you"ll think you"ve landed at a ghost town. On some days there is just one flight arriving. However, the airport is currently expanding and aims to be a tourist hub within the next ten years. It"s situated on the outskirts of the city and a transfer to central Fes will take around 30 minutes. You can reserve or request transportation in the city of Fes, where you can choose from multiple specialized companies, and you can request a size or specific type of vehicle.
Taxi touts wait for passengers, although it"s not nearly as bad as landing in Marrakech. They do inflate prices, despite the official government warning not to, and bargaining for a price can be an annoying start to your holiday. Pre booking an airport transfer means that a driver will be waiting for you in arrivals and take you directly to your hotel. If your hotel is inside the pedestrianised medina then the driver will usually walk with you to the door.
A private airport transfer from Fes Airport to central Fes starts at around €13 for up to four passengers and €18 for up to eight passengers. Compare companies like Sun Transfers, Planning Morocco in Ain chkf, and Tour de Liberte on Avenue Moulay Youssef.
Affordable Car with Driver Hire in Fes
Foreigners can hire their own vehicle in Morocco, so why hire a car with driver? When you see the central Fes streets you"ll understand why. Buses and trucks don"t brake, they just use the horn to get traffic out of the way. Cars revel in undertaking. Roundabouts are scenes of carnage, and then there are the pedestrians who use the road as a walkway. And we haven"t even considered the thousands of distracting sights; like 1000 year old city gates, hundreds of men in monk outfits, and glorious orange tree orchards.
Hiring a car with driver in Fes is very affordable and allows you to visit both the city and many surrounding villages in just one day. Prices start at €70 for a full day, and that could include going to see monkeys in the surrounding hills. Drivers are professional and vehicles are usually modern and clean. However, don"t be expecting luxury unless you almost triple this budget.
Taxis in Fes
Compared to Marrakech, Fez is an honest city, and taxis will almost always use the taxi metre. You"ll find them waiting outside most city gates. The small red petite taxis are used for local journeys of a few kilometres. Taxi drivers will stop to pick up other passengers going in the same direction. The old Mercedes estate vehicles are called grand taxis and can be used for journeys to nearby cities and destinations. The biggest challenge foreigeners face is making sure the destination is understood, as most taxi drivers only speak Arabic and French.
City tours in Fes
You can rent a bus in Fes for tours in the city or in Fes-Boulemane Province. Fes can be complete madness. And it can also be pure charming relaxation. Most people just stay for a couple of days so here is a quick rundown of some iconic Fes experiences: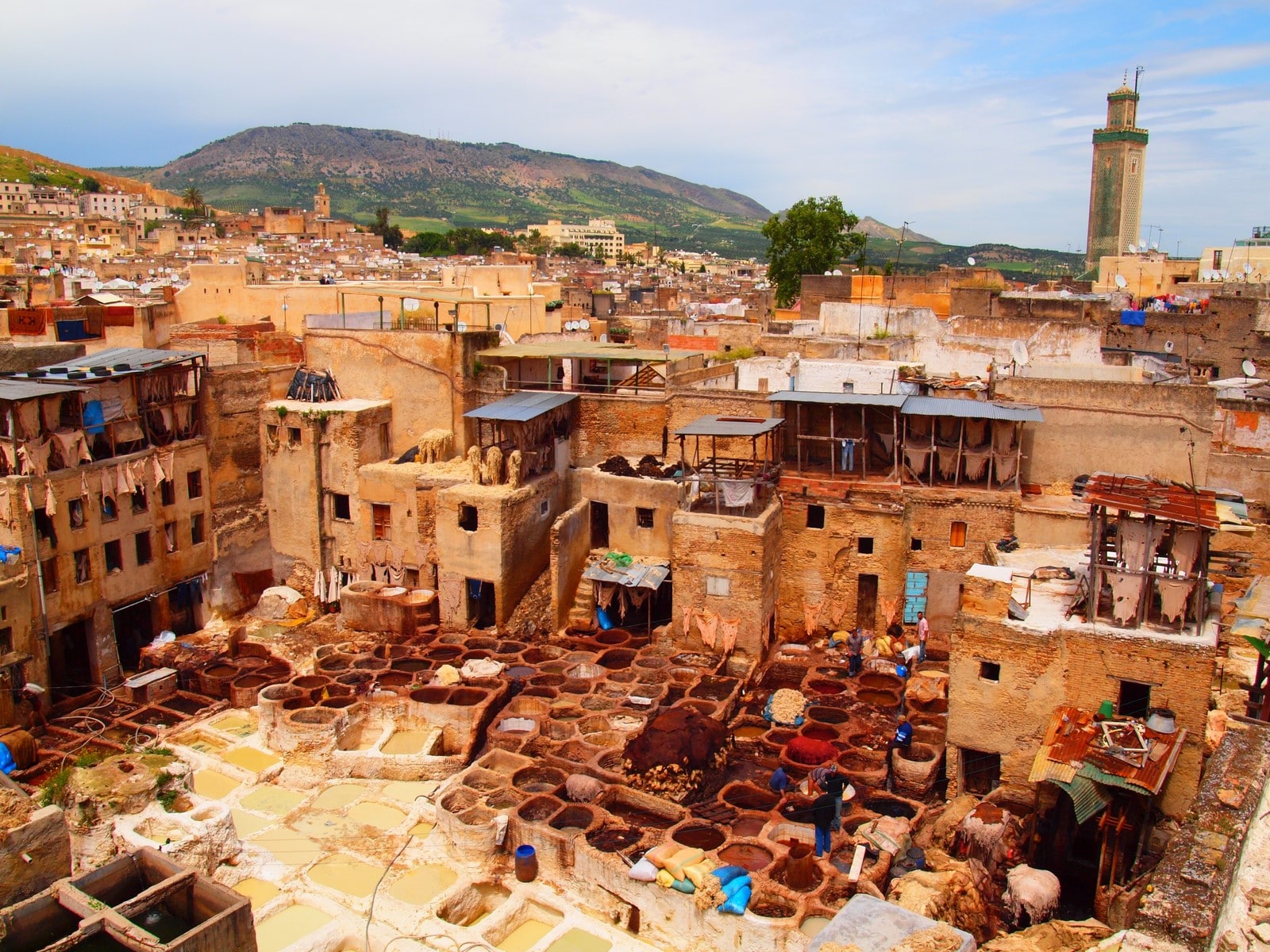 Marvel at the famous Blue Gate that marks the entrance to the medina
Head to the hills and meet many mischievous monkeys
Wander through the giant souks and get very lost
See how leather is made and then haggle for some cheap leather coats. Then get out of the leather market quickly as it has a pungent smell.
Take a day trip to the imperial city of Meknes
Climb to the old fort and enjoy sweeping views over the city
Get very lost again
Eat delicacies like camel burgers, boiled snails, kefta tajine, and of course, couscous
Drink a Moroccan espresso at a smoky cafe
Buy hundreds of things that look good but have no use in your life
Head to the impressive Roman ruins at Volubilis
Buy fresh strawberries and kilos of olives
Get lost. Then see your vehicle in the distance and brief a huge sigh of relief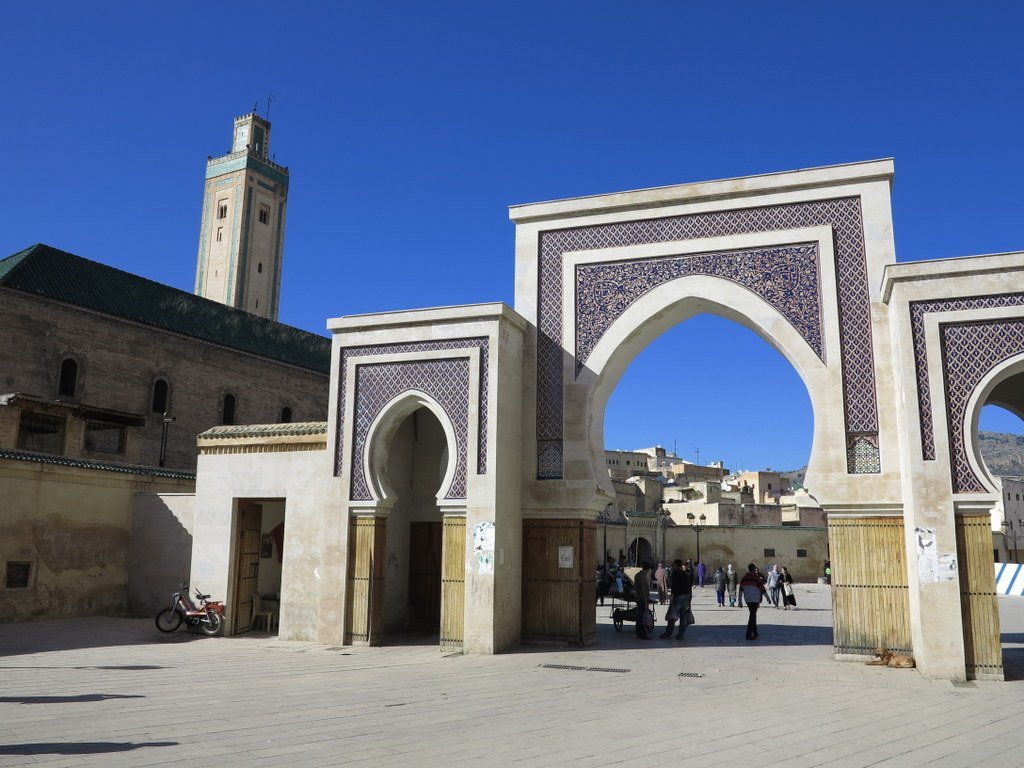 Fez"s city gates date back almost 1000 years. Confusingly, Fez has both inner and outer city gates
Options for tourist transport in Fes
Do you want to go sightseeing in and around Fes? Do you want to visit other cities in the region of Fes-Boulemane? Get ideas for tours and city trips in the region Fes-Boulemane here.