Useful tips for Florence bus groups with 'what to see' and 'what to do' items and  'bus- friendly' or must see tourist sites in Florence. Check our list of attractions before planning your bus tour with a stop or departure in Florence. Let us know if your favourite attraction or 'bus-stop' is not there and you think we should add it to our list of Florence highlights.
What to see during your Florence group tour by rental coach bus or minibus with driver
If you want to rent a bus to make an excursion or trip departing from Florence, we recommend that you include the following points of interest on your route: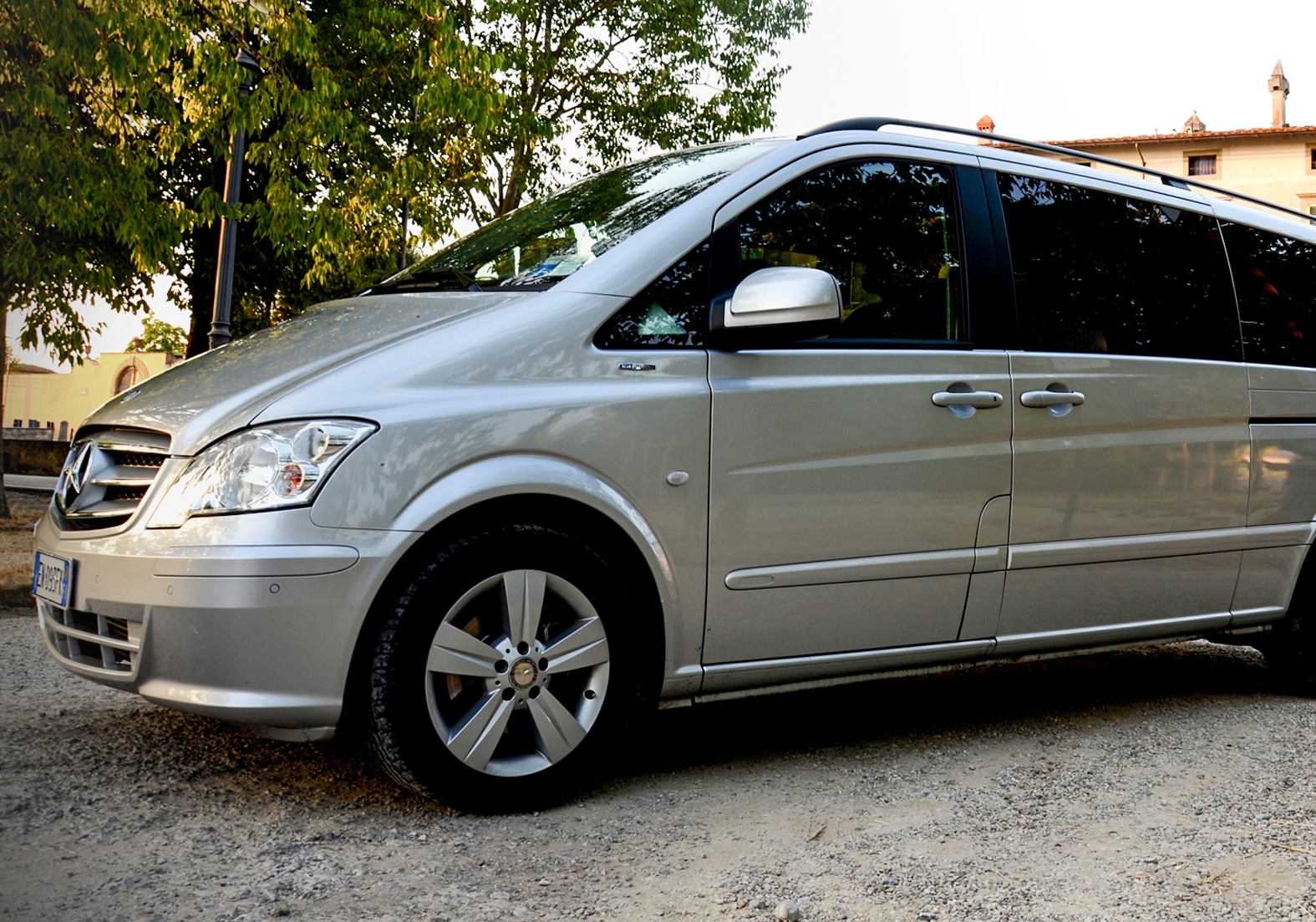 Duomo Square
The Piazza del Duomo is, without any doubt, the main must-see on any trip to Florence, and the first stop you should make in your tour by rental bus. The view of the Cathedral, with its famous Campanile by Il Giotto and baptistery of San Giovanni is one of the most representative images of the city, even though the city has many artistic masterpieces! Therefore, your tourist visit certainly must begin with this wonder of the Renaissance.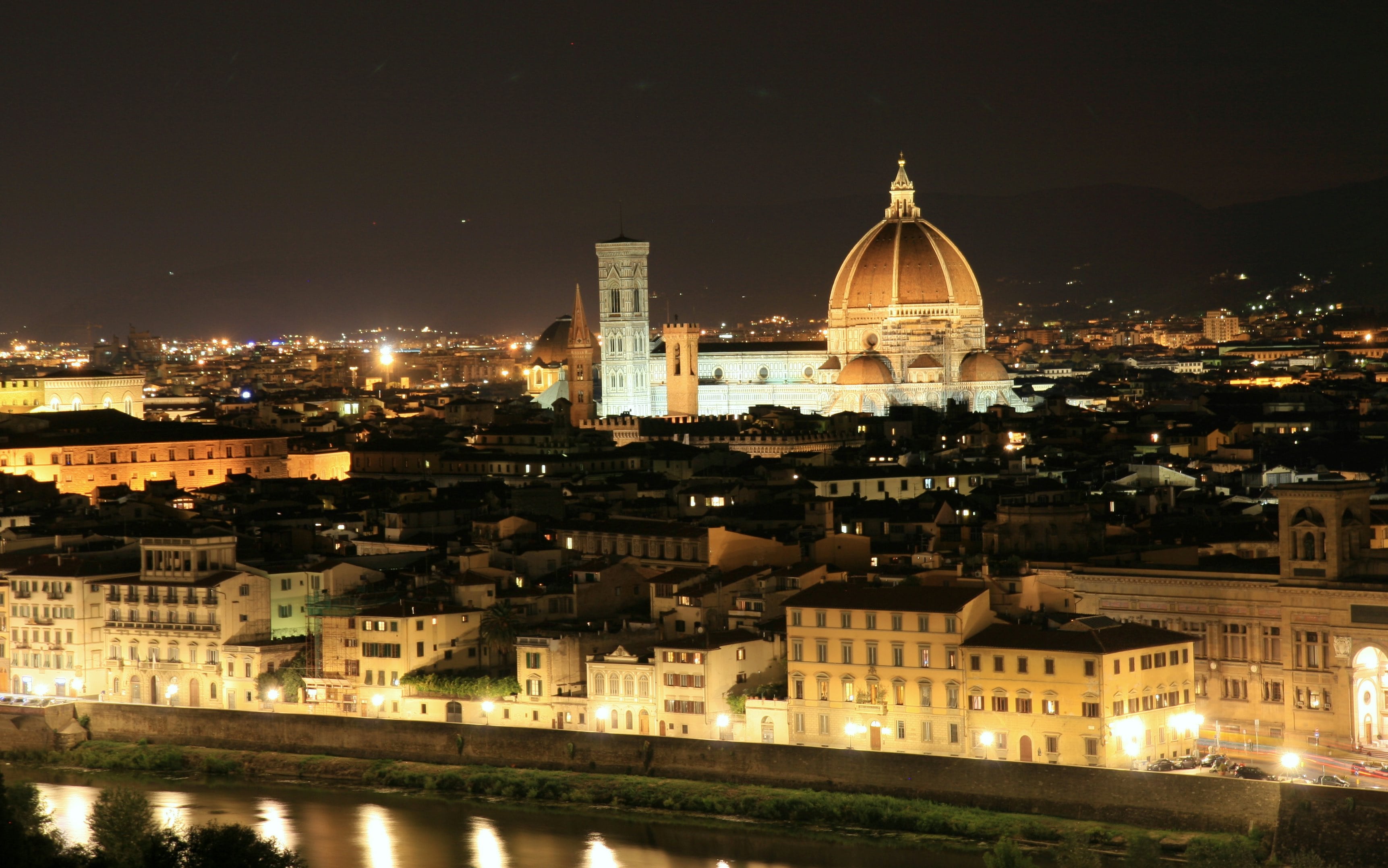 Ponte Vecchio
The other emblematic image of this city full of artists is the Ponte Vecchio (old bridge), a building that dates back to the year 1345, i.e., it is the oldest stone bridge in Europe. The hanging houses that are located along the bridge are all shops, mostly jewellery shops, and they are not fourteenth century shops but really up-to-date so you there is no need to worry! A walk across the bridge at night, with the light illuminating the Arno River, offers a view of Florence that you will not forget.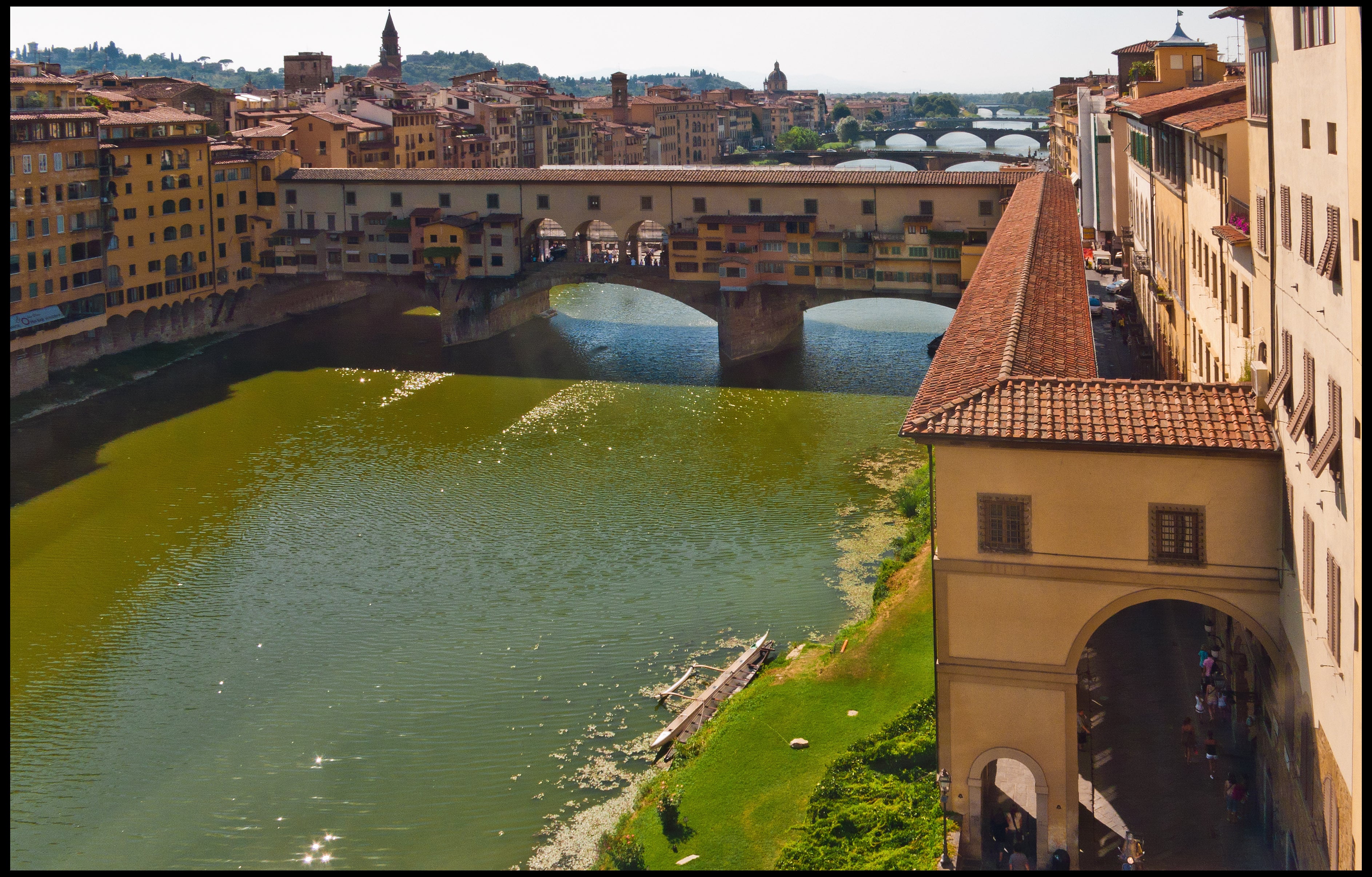 Piazza della Signoria
This square is the nicest and most vibrant in the city, with a very special atmosphere, and it also a real museum in the open air! You can admire the Vecchio Palace, the Neptune Fountain, the equestrian statue of Cosme I and the Loggia dei Nanzi, with several sculptures. Thus, if you decide that it is time to enjoy an ice cream, Signoria square is a perfect setting to take a break.
Piazzale Michelangelo
This is an exceptional viewpoint on Florence. Since you have come here with a minibus you have the option to feel like Michelangelo and you can carry materials such as paint (etc...) to create your work of art inspired by the views that you have here. Be careful when you climb back to the bus not to stain it with your fresh paintings.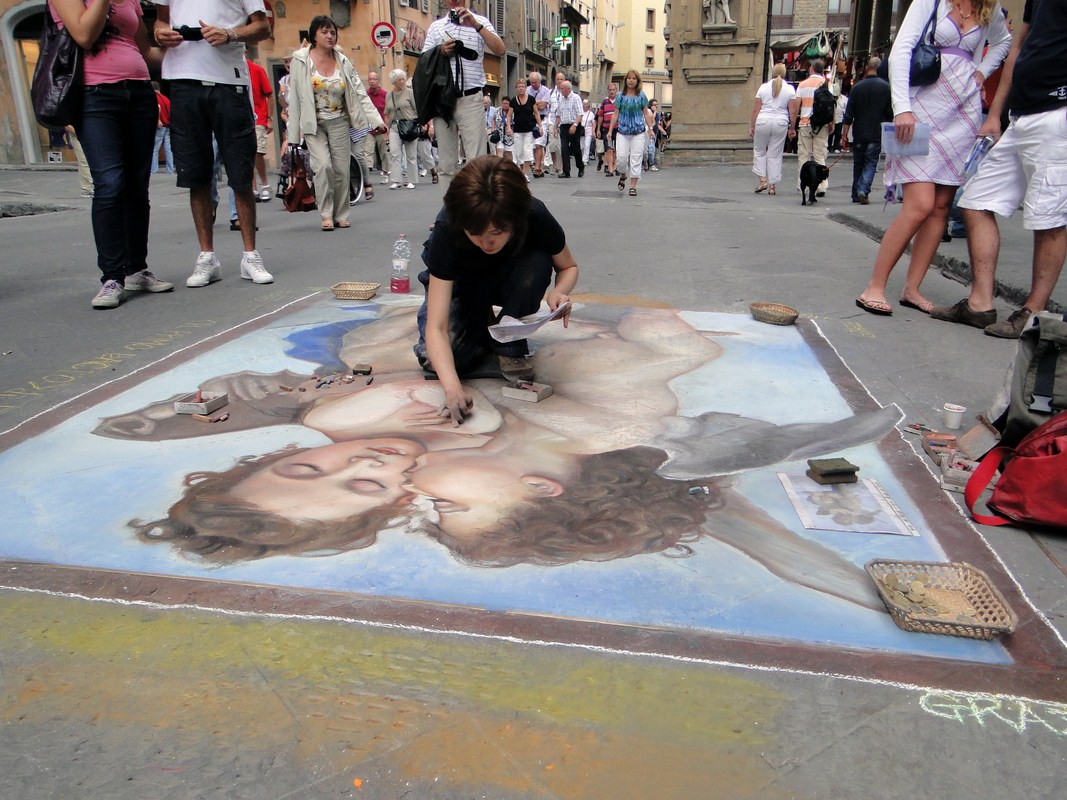 Uffizi Gallery
The Uffizi Gallery is one of the richest and most famous painting collections in the world. In your tour around this museum you will find Greek and Roman statues, drawings and prints. Lovers of art and, especially, of Renaissance art will spend some unforgettable hours in this museum. You can enjoy the works by Rafaello, Michelangelo, Leonardo da Vinci and Botticelli, among others. But not only that, the building is a Palace from the 16th century that would be worth a visit in itself.
Gallery of the Academy
The other most visited museum in the city, along with the Uffizi. The sculpture of Michelangelo"s David is no doubt the star attraction star of this place, and perhaps one of the iconic images of Florence. The statue is more than 5 meters high and is made of white marble, and it is really worth the visit.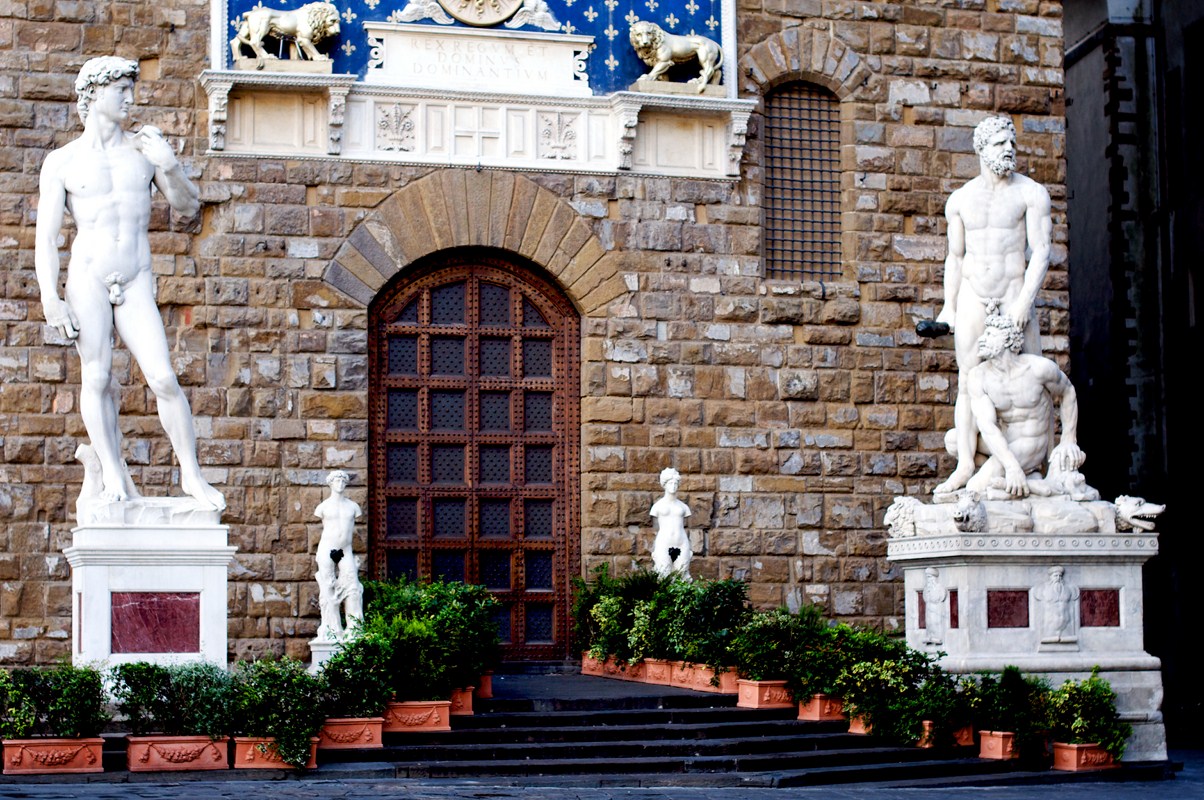 Church of Santa Croce
Tthis spectacular Temple is the world"s largest Franciscan church, but is also a mausoleum in which the graves of Michelangelo and Galileo Galilei can be visited, among others.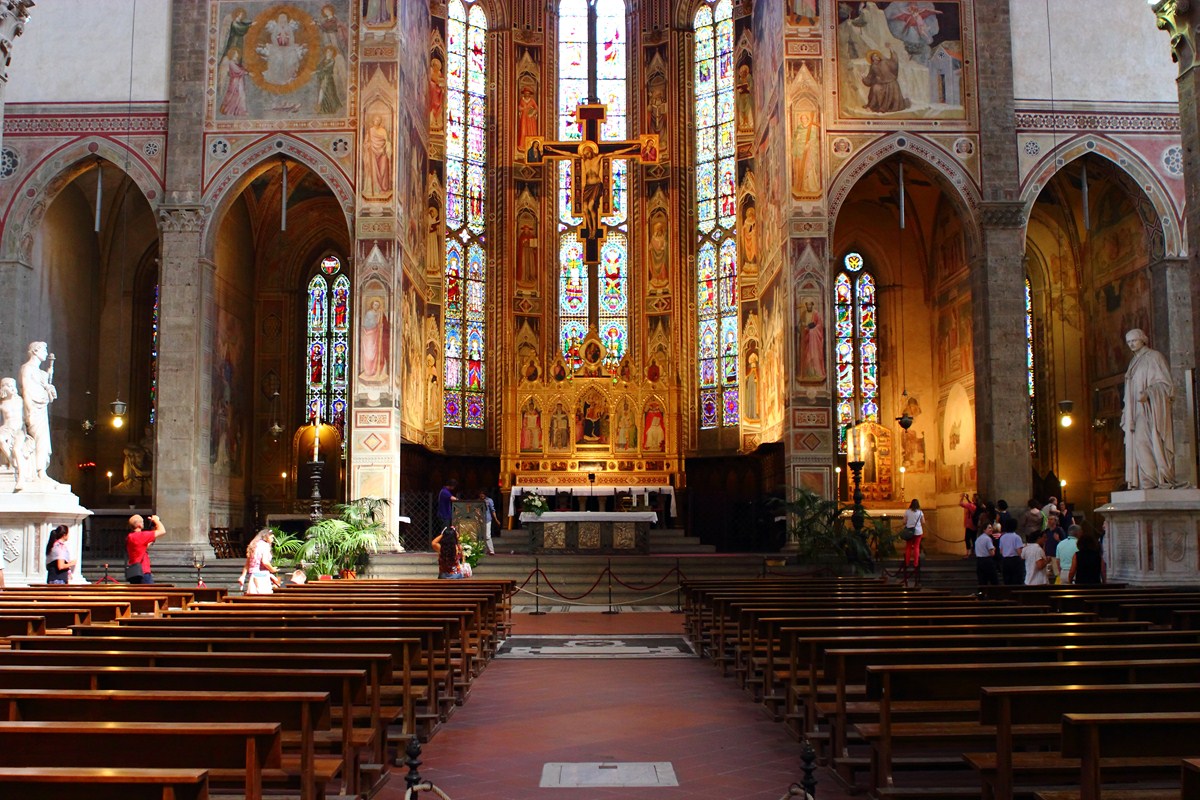 The Park of Boboli Gardens
Iin Florence there are other things apart from rocks, as can be seen in this park of 45,000 square metres. You can stroll in a garden full of art, since there are multitude of marble statues, as well as a lake, fountains and pergolas.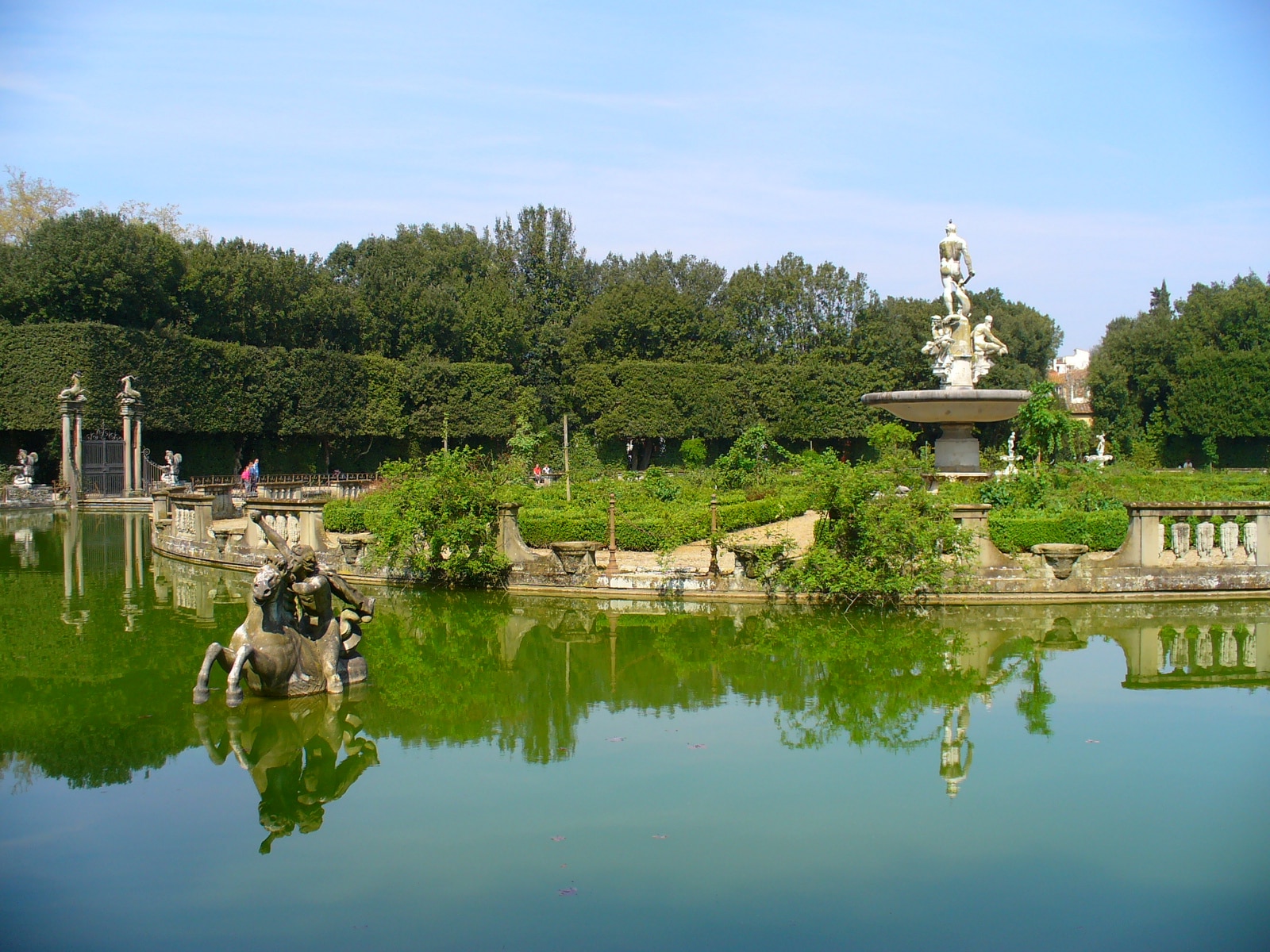 Eating an ice-cream in Vivoli
Ice-creams in Italy are a delight, as we all know. But there are two cities whose ice creams are outstanding, one is Venice and the other is, without doubt, Florence. You will find ice-cream cones to carry away, and you can taste them on any square of the several that the city has. However, to taste an ice-cream with a cup and spoon, you can go to Vivoli, to rest a while. You will be able to enjoy one of the best ice-creams in a charming place.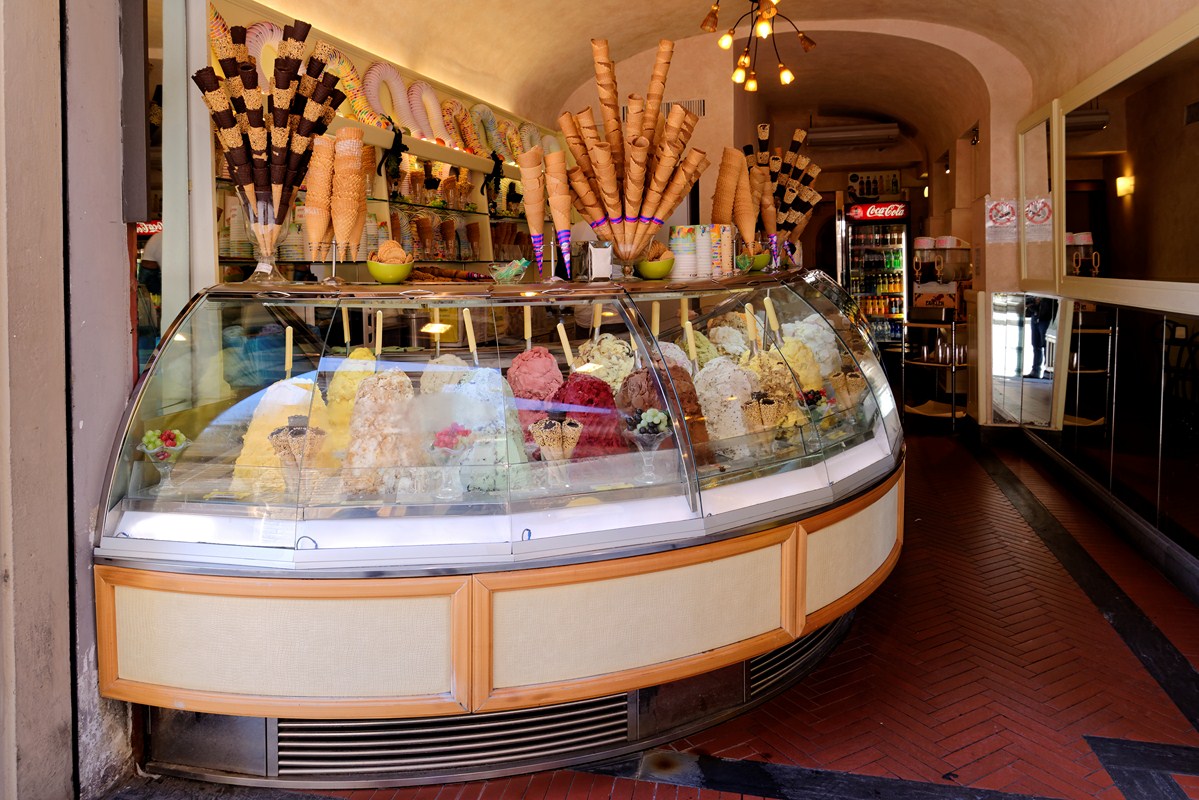 Around Florence by a rented minibus or tour by walking?
Even though you have come to Florence with a rental bus with a driver, maybe you will notice when you begin to walk around the city that is not too big and that you can enjoy to simply walk the streets by using your own foot. Since the city"s main attractions are all close to each other you can do that. However, if you don"t have much time and want to know Florence, you can ask your mini bus driver to help you to save time by taking you by bus from one place to another. The good thing is that so much art and history is overwhelming and your seat in the bus gives you a safe place to digest al this beauty and recharge yourself for the next highlight.
Tours Florence city
Florence is the capital of the region in which it is located, Tuscany, whose name immediately evokes vineyards and beautiful mansions that are occupied by Hollywood stars. How can Florence be summed up in a few lines? Suffice it to say that because of Florence the Stendhal Syndrome is known, according to which the writer of the 19th century, overwhelmed by the beauty of the works of art which he saw in the city, passed out. You can rent a bus in Flornce for tours in the city or in Tuscany Region.
Like other iconic Italian towns, Florence attracts tourists from all over the world due to the increase in low-cost flights. In addition, although it is a small town, it has an important road transport network.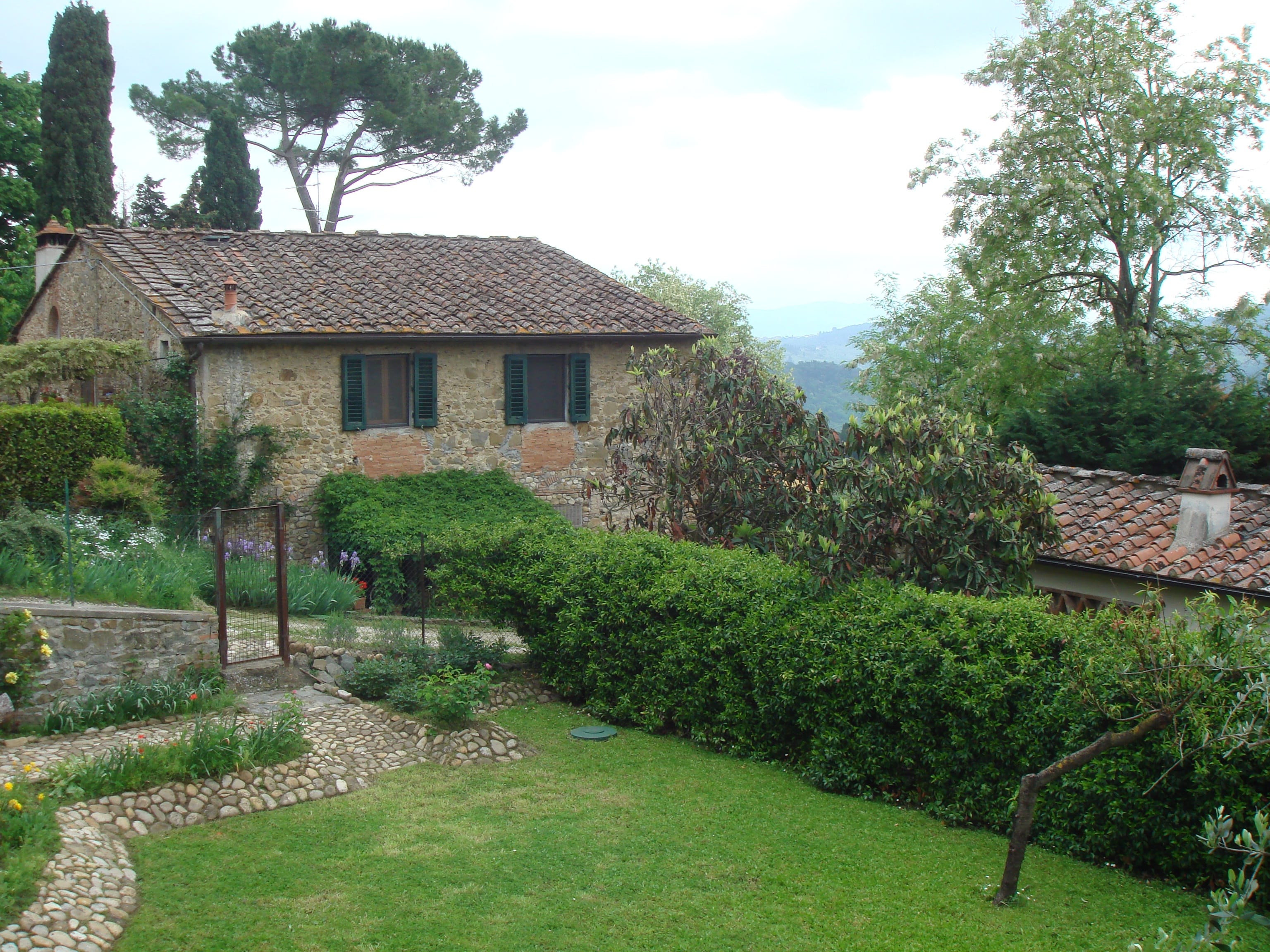 Tours in Florence
Although there are many tourist routes possible in a city full of beauty as Florence, the most essential thing to visit is undoubtedly the impressive Duomo and its square, the Piazza della Signoria, along with the impressive Galleria degli Uffizi and the no less impressive Accademia Gallery, the Palazzio Pitti, the Vecchio bridge, and we could continue on and on!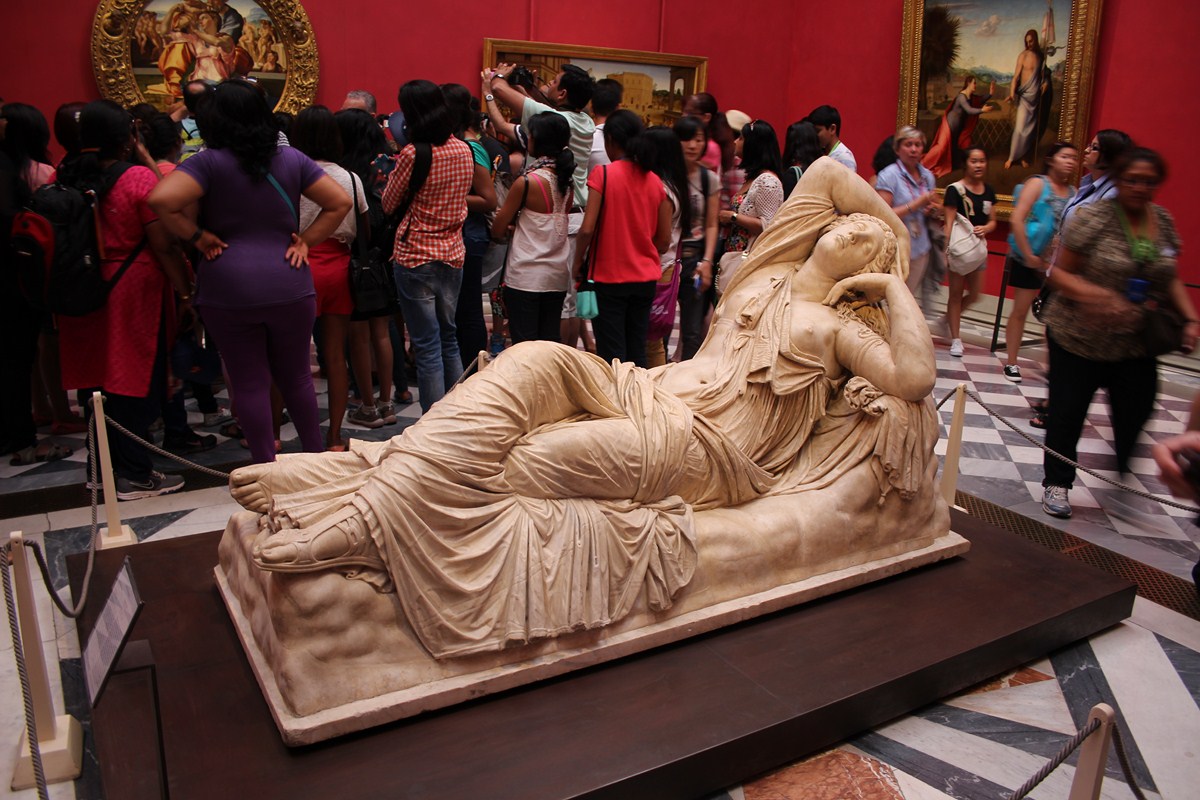 What to see and do in the city of Florence
Although it is not a big city like Rome or Milan, you cannot visit Florence without thinking that it has more attractions per square meter than any other city in Italy. Artistic and architectural beauty is concentrated in a smaller space than in the nation"s capital, but it is so great that the city tour ends up being equally exhausting. In the end, nothing better than to enjoy a delicious ice cream watching the statues in Piazza della Signoria, a real museum in the open air, or eating an authentic pizza al taglio, because in Italy have to look around but you must also taste around!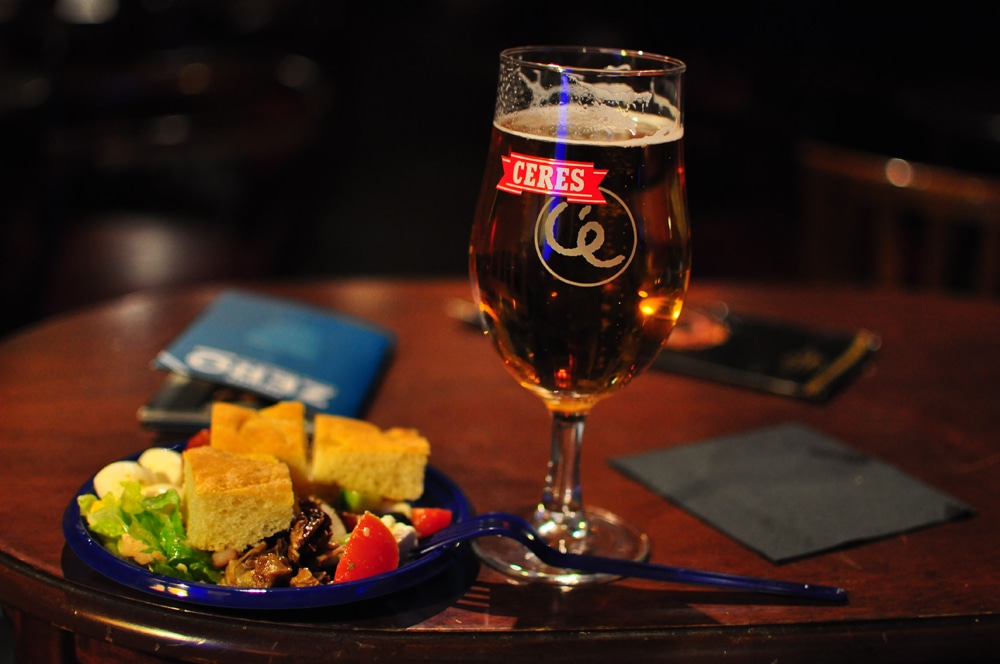 In terms of nightlife, Florence is surprising for a small city at night, since it is very lively and offers many possibilities, perhaps because it is full of art students.
The province of Florence as a tourist destination
It is a destination that is specifically suitable for those travellers who love architectural jewels and art, since it offers the possibility of visiting one of the most beautiful cities in the country, Florence, which concentrates a very high number of important buildings, as well as works of art signed by Michelangelo Buonarotti, among other, which are known throughout the world.
Tourism in Tuscany
Tuscany is without doubt one of the most beautiful regions of Italy: it concentrates picturesque villages such as Lucca or Castellina in Chianti. Your tour with private transport in a rented bus or coach with driver around Tuscany can start in cities such as Siena and Pisa, who are still breathing an atmosphere of romanticism and which contain artworks of the Renaissance and monuments with charm. All this together with its large lakes, fields, vineyards and prestigious wineries make Tuscany a region that has all the ingredients for a very complete minibus or coach tour-holiday.
In addition to the cultural offer, in Tuscany you can eat the best and taste the best wines in the region of Chianti. For all these reasons, the region attracts thousands of tourists who are traveling in Italy throughout the year.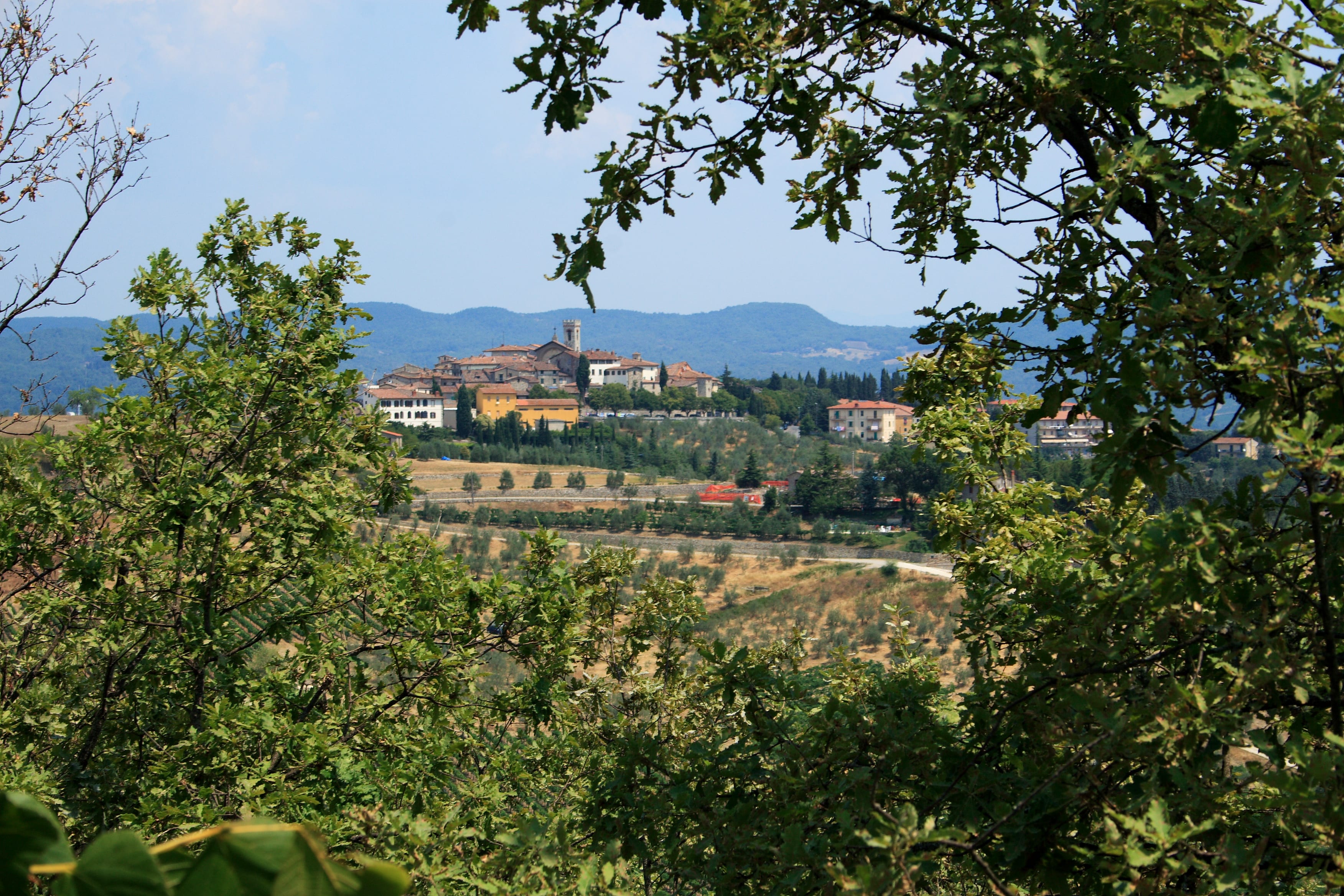 The province of Florence as a tourist destination
It is a destination that is specifically suitable for those travellers who love architectural jewels and art, since it offers the possibility of visiting one of the most beautiful cities in the country, Florence, which concentrates a very high number of important buildings, as well as works of art signed by Michelangelo Buonarotti, among other, which are known throughout the world.
Tours around Tuscany
If you or your group are planning a holiday in the region of Tuscany, we suggest that you organize your itinerary in advance to avoid unforeseen problems, and take profit from your time as much as possible. On your tour with private transportation in a rental vehicle with chauffeur around Tuscany you can choose a trip to the Chianti region or a visit to the main towns and historical centres such as Pisa, Siena or Lucca.
The Chianti region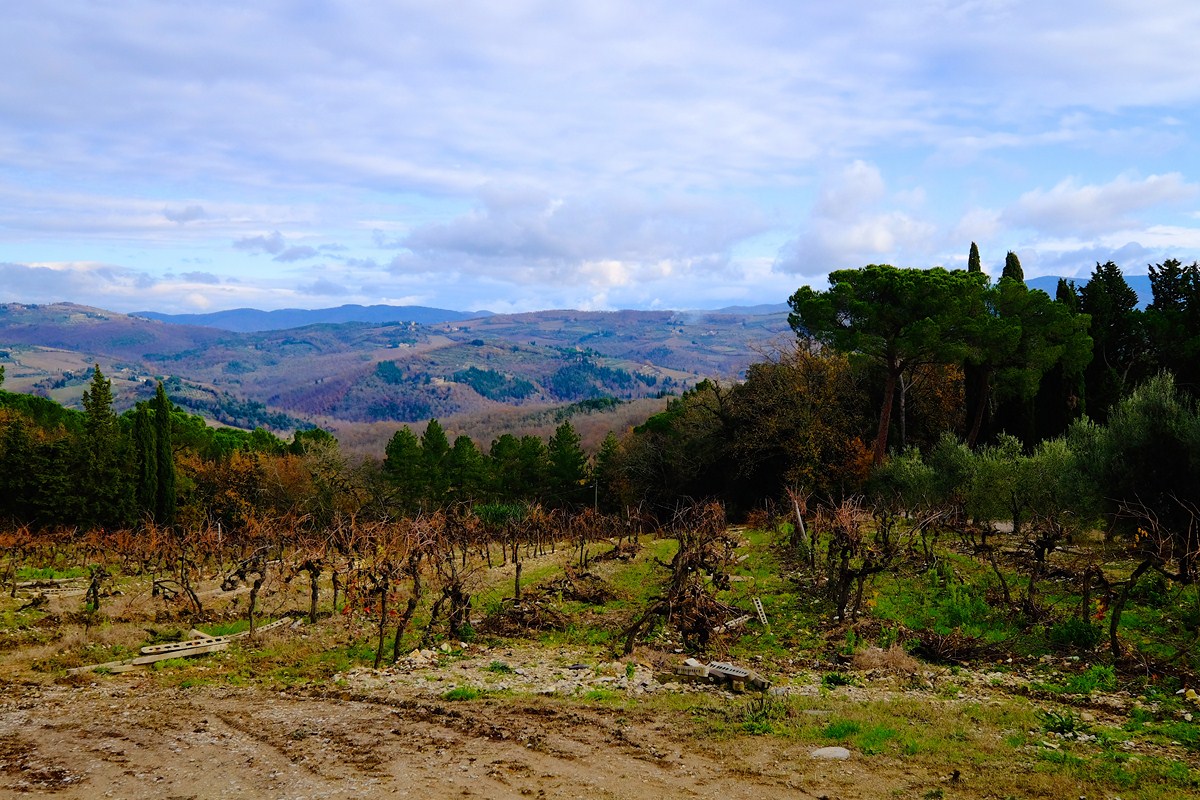 The Chianti region offers idyllic scenery behind every bend in the road, with its endless vineyards, fields and picturesque villages. Castellina in Chianti is one of the villages that are worth visiting, since it is one of the most beautiful of the wine region. In addition, there is a real institution as regards ice-cream, a product which any tourist in Italy should try! It is the ice-cream parlour Gelateria l"Antica Delizia, where you can enjoy an unforgettable ice cream.
But the village has not only this to offer, you can also visit a beautiful 16th-century Church, San Salvatore. The stroll through the medieval streets of Castellina is very pleasant because it is not quite full of tourists, and you can pass through a covered small street attached to the ancient walls of the city, the Via delle Volte.
Medieval architecture in its purest form: Siena.
Siena is one of Unesco's World Heritage sites due to the great conservation state of its architectural past. In addition, the natural environment of the city, with its olive trees, vineyards and hills make it one of the most beautiful cities in Italy. The impressive cathedral, with its unique Bell Tower dating from 1313, is also worth visiting inside.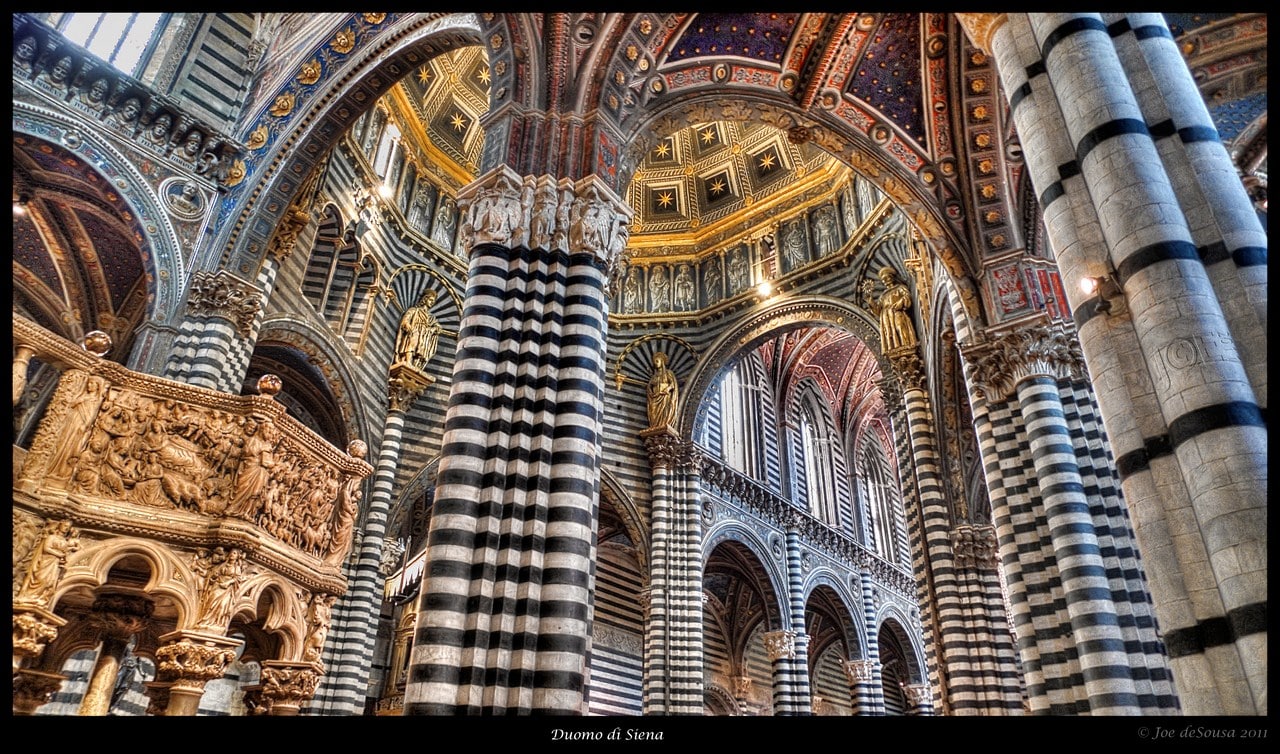 The Palio is a competition between the districts of the city in the form of a horse race of medieval origin which is held twice a year. It takes place in the square where the Cathedral is located, one of the most beautiful in the country.
Lucca
Lucca is another impressive village in Tuscany. The Guinigui Tower is a must-see, although you must take strength to climb up the more than three hundred steps that separate you from the top of the Tower, but the panoramic view of the city is certainly worth the effort!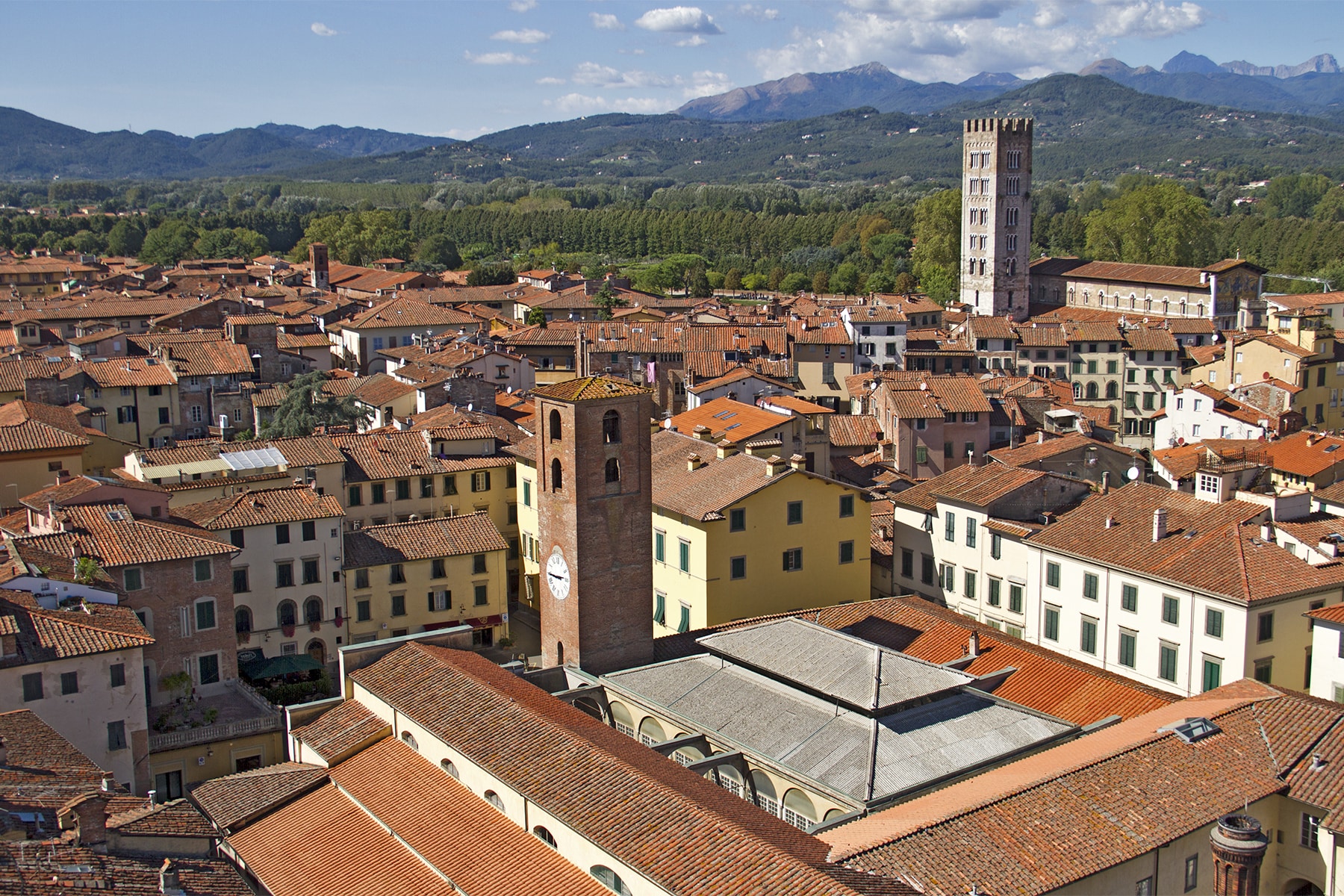 None