Useful tips for Bari bus groups with 'what to see' and 'what to do' items and  'bus- friendly' or must see tourist sites in Bari. Check our list of attractions before planning your bus tour with a stop or departure in Bari. Let us know if your favourite attraction or 'bus-stop' is not there and you think we should add it to our list of Bari highlights.
What to see during your tour of Bari with a hired coach bus and minibus with driver
The city of Bari in summer reaches an average temperature of 30 degrees, so you must not forget that the cooling support of your driver with the air-cooled coach or minibus will be very useful. To visit the beauties of the city and its surroundings we recommend that you and your group do not forget to include the following points in your route: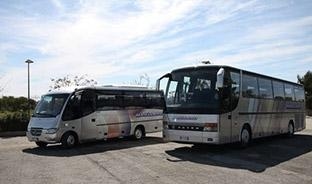 Cathedral of St. Nicholas
A must-see because this Cathedral is a true gem from the architectural point of view as historical and also for the believers it is a very important place, because there are the relics of the Saint, which came to the city in the year 1087. From that time the crypt was built and it became a church, but before that time it was a civilian building, residence of the Governor. It is situated on Largo Abate Elia,13 in Bari and close to the sea.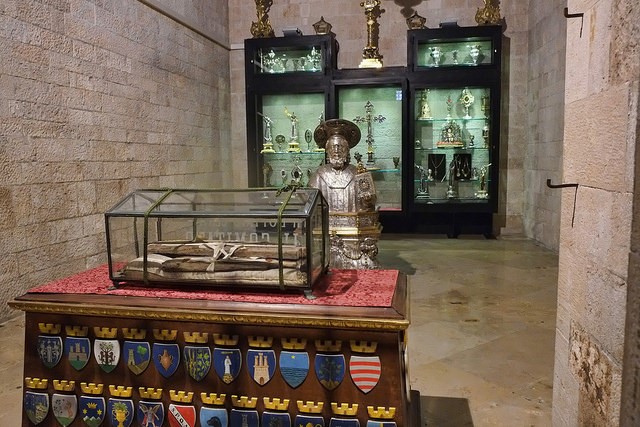 Bari from the sea
A good way to see this city and the surrounding area is no doubt from the sea. The Tour Nel Sud Green Holiday Company is a tour operator that gives your the opportunity to join them on a boat trip and visit Bari and other cities that are worth a visit like Brindisi, Lecce, Trani and Andria. From this last city you can take a half hour bus ride to Andria, where the famous Castel del Monte is located, a castle of octagonal towers built by order of Federico II. Apart from these urban visits, don"t forget to wear the bathing suit, of course, and enjoy the turquoise waters of the Adriatic sea. Plan these boat trips together with your minibus or coach driver. As he/she has to take his obligatory resting day anyway your group can travel by boat and enjoy the immense space and vastness coastal boat trips have to offer.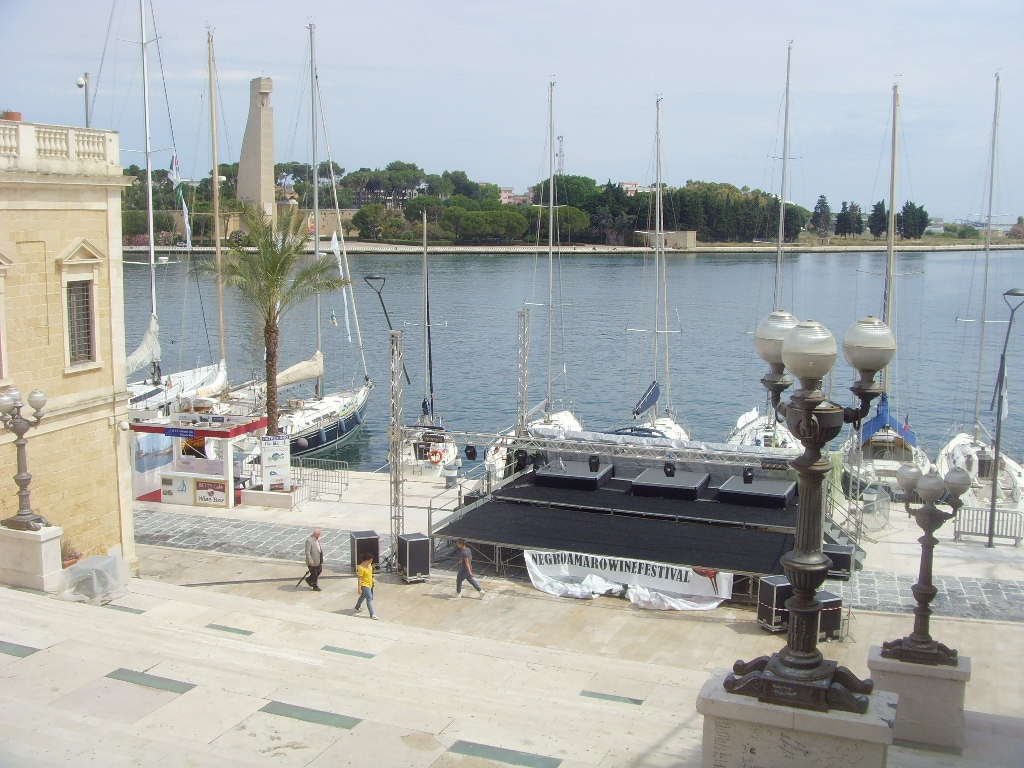 Unless it is midday and peak summer, the walk through the old quarter of Bari will be a great experience and anytime a good excuse for getting off the minibus with step to give your driver a break. There is nothing else to do but letting yourselves be carried away around the streets aimlessly, enjoying their charm and beauty, to capture the essence of this coastal city and the friendliness of its people.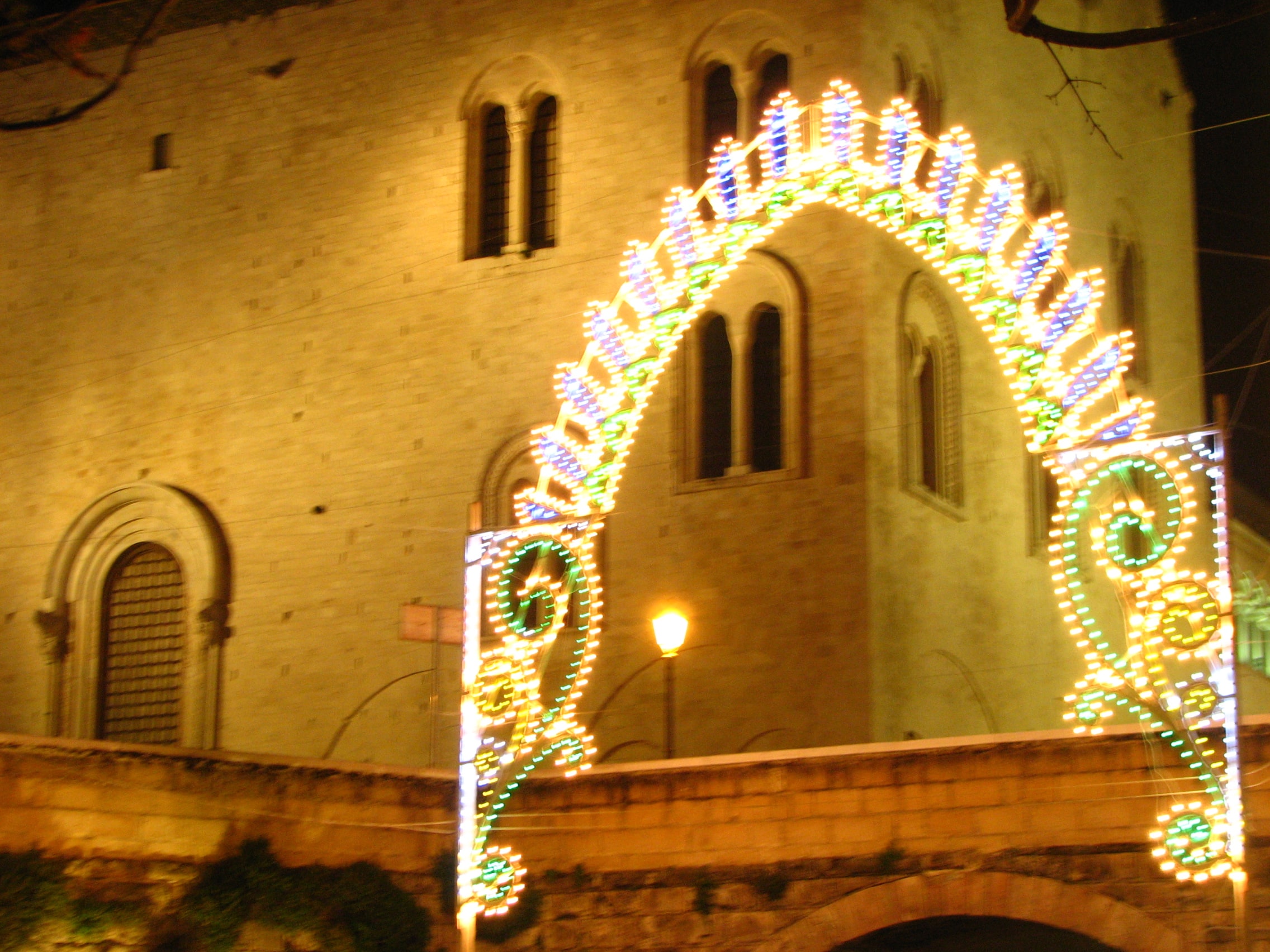 The cathedral of Bari & its excavations
The Bari Cathedral is already interesting for its beautiful façade and its medieval origins, but it is even more interesting to visit what is under it. The excavations that were carried out underground in 1960 left uncovered the remains of a Paleo-Christian period Church (century V-VI), which remained there until the year 1300. The floor mosaics are surprisingly well preserved, and it is amazing to think that this church has more than fifteen centuries! A real finding, never better said.
Normanno-Svevo Castle
Any lover of castles will be happy to visit this building, symbol and emblem of the city. Situated in Piazza dei Martiri. Located between the old town and the sea you'll find an imposing fortress surrounded by a moat. It dates from 1132 and deserves to be visited inside. Unfortunately, this is not always easy, as the castle is closed many days a year. If you plan to visit the castle make sure your coach hire company makes the necessary calls and bribes and see if get luck!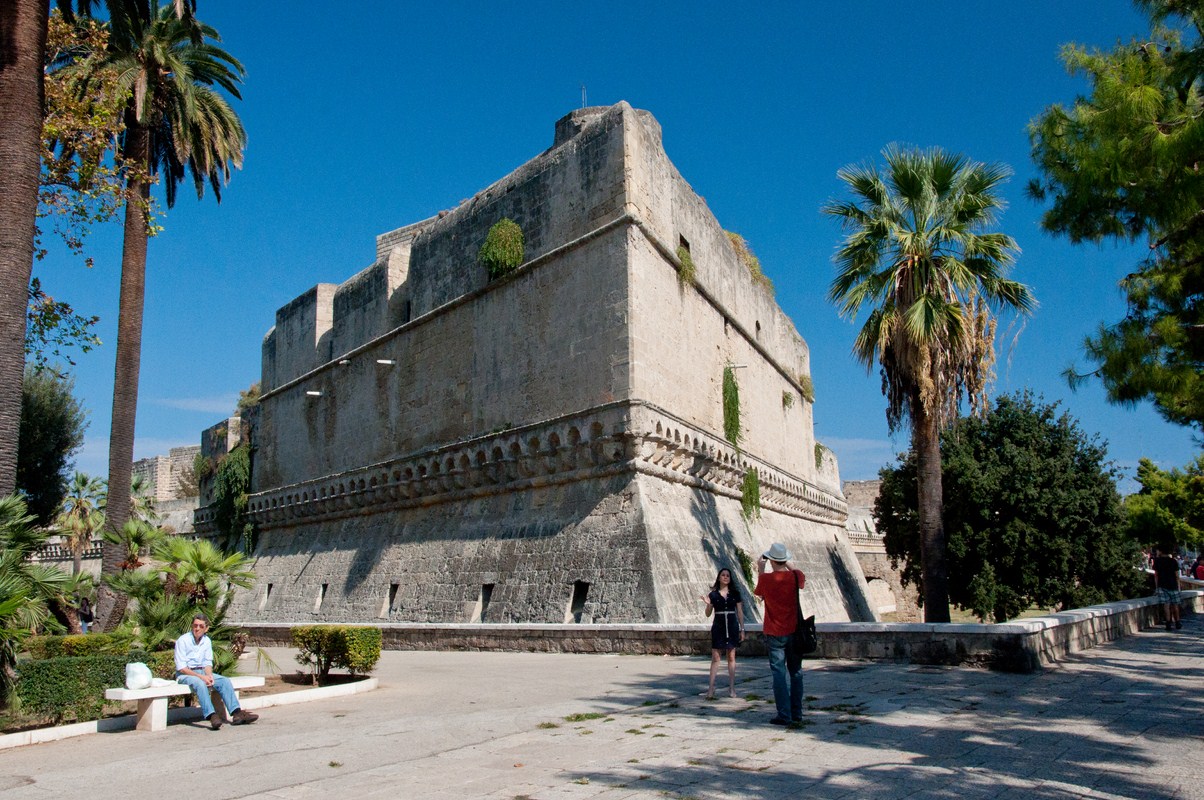 Enjoying the gastronomy in Bari
In all the regions of Italy the cuisine is a delight, and Apulia is not an exception, quite the opposite. Bari will offer you all kinds of pleasures in this sense, from fast food you can eat on a bench in the street, to a delicious bowl of fresh pasta in a beautiful restaurant, passing through the obligatory ice cream that is impossible to miss and more if you are in Bari in summer.
For the choice of fast food, the focaccia is a great proposal (the cousin sister of pizza, but it is more a flat bread with cheese and other toppings), and there are several bakeries where you can find it in Bari. Near the basilica of St. Nicholas, for example, there is Panificio Fiore. There is a must-see in terms of the "Street" food, and it is Signora Maria's sgagliozze, a real institution. The squares of fried polenta that Maria sells have a vast community of regular clients. Better buy them and try.
As for the more formal dishes, fish is the protagonist, no doubt. If you have money, you can eat it facing the sea in the beach bar, for example. If not, the cheaper variants are equally delicious: the Pescheria del Centro in the street called 'M.se Di Montrone' can be an example.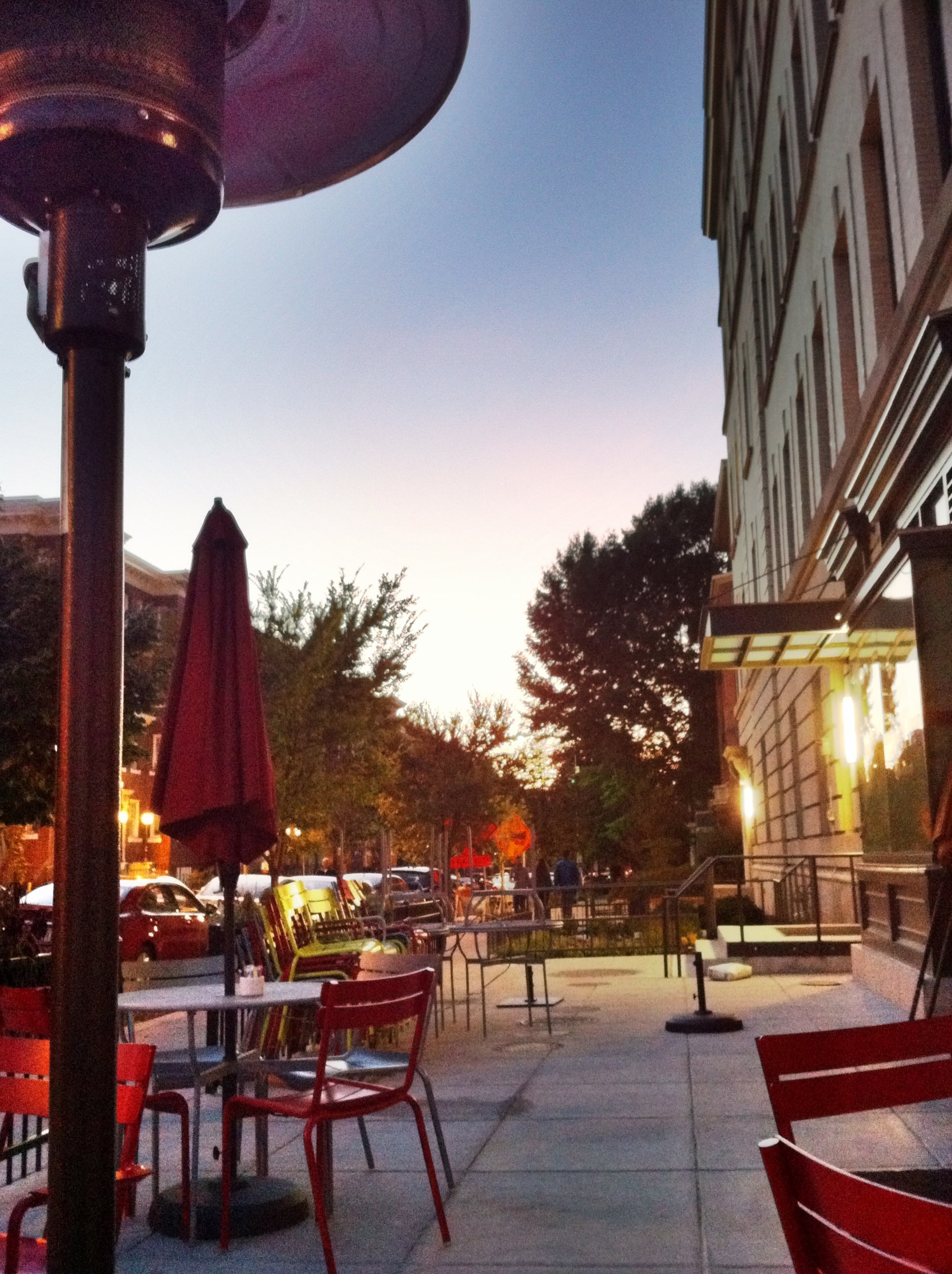 By minibus or foot in Bari?
Bari is not a large city, and the old town and the port can be visited easily with a route on foot (with or without a local guide). To capture the atmosphere in its streets you should really move around walking. To see all its points of interest, and especially of its surroundings, it is almost essential to have a minibus or coach with a driver of the region that knows the roads and the way people drive. In addition the regional cuisine will make you eat a more calories than your stomach usually digests plus the good wines of the area will make you sleepy. Believe us that you'll by grateful with a good reclining seat with to take a nap and digest well. Of course, this will always take place after the obligatory digestive walk, and then you can continue to the next stop of your visit with renewed forces!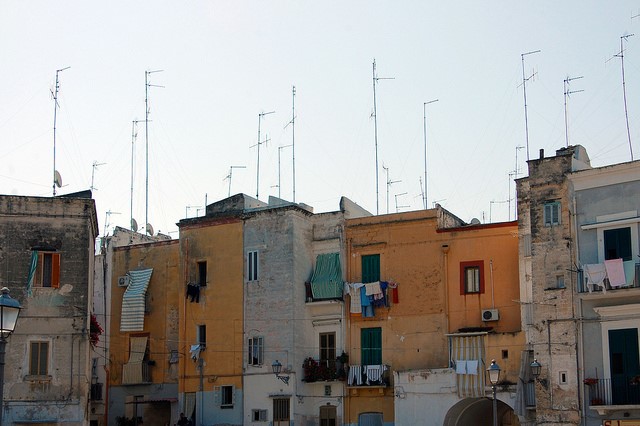 Tourism in Bari
In spite of being less known than other cities in the country in the form of boot, the small Bari boasts a variety of attractions, both architectural and natural that will surprise you if you decide to make a stop in it with your group. Its road network is wide enough to allow you to move through the region of Apulia with relative ease. You can rent a bus in Bari for tours in the city or in Apulia region.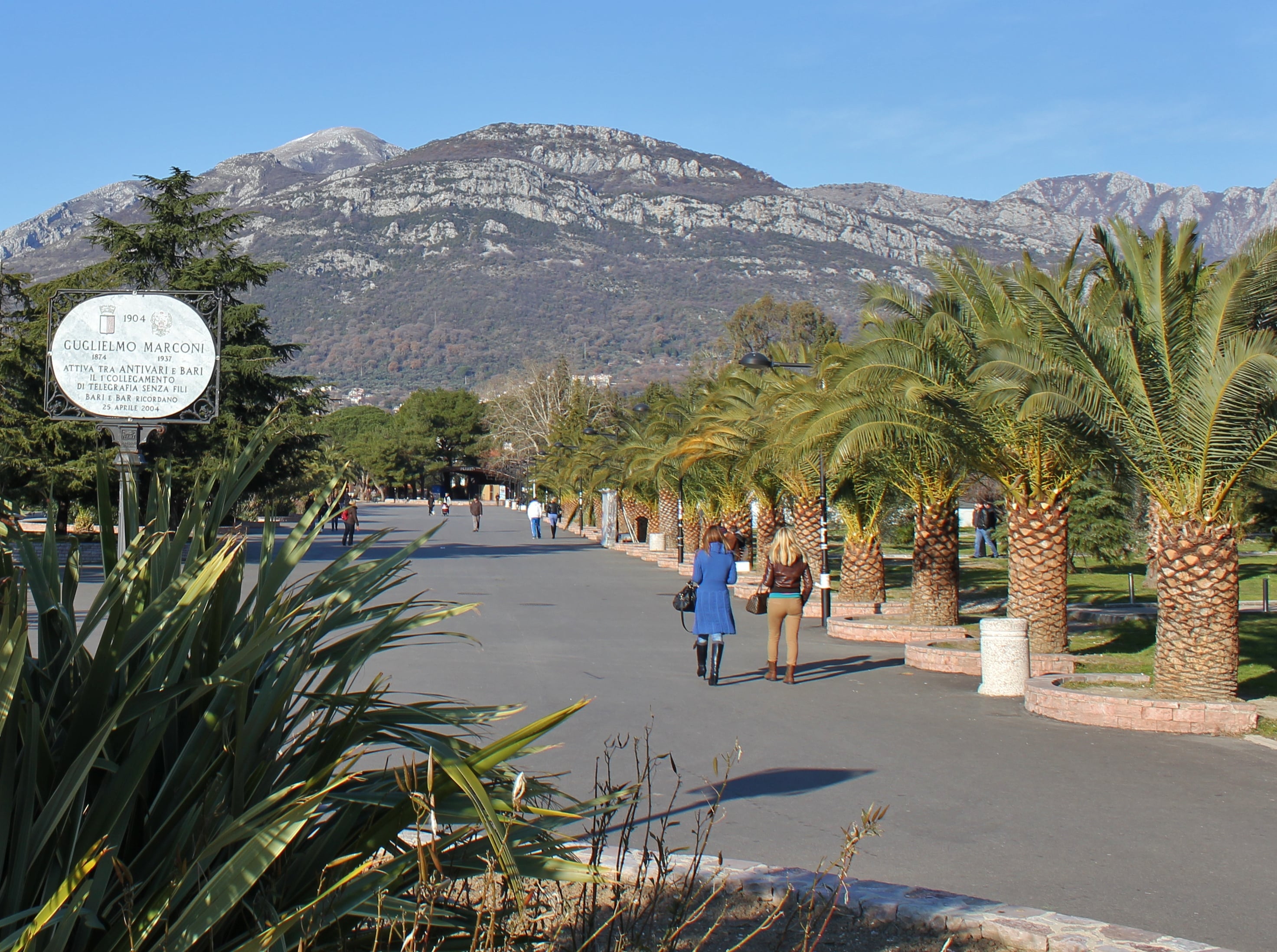 Tours in the city of Bari
A mini-bus or motor coach rental with chauffeur will allow you to enjoy this small city because it has various attractions that are quite far away from one another. Good side effect is that you can take some breaks from the heat that you can feel here in the summer. So, in Bari the Saint Nicholas Cathedral is a must-see, because of the importance of the Saint"s relics, and also the old city (Città Vecchia), with the magical charm of its narrow streets. The sea and its beaches are other points of interest, of course.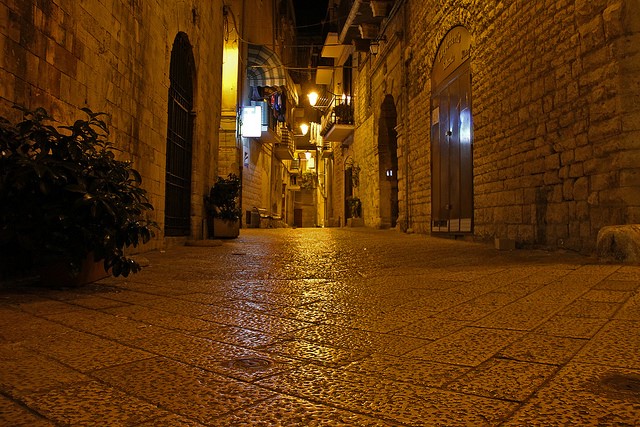 What to see and what to do in Bari
Italian cities, and Bari is no exception, tend to offer the traveller both aesthetic pleasures and gastronomic ones. Therefore, trying the pasta from the region, along with one of its excellent wines will be almost an obligation, and of course a devotion! You can do so with the comfort of your air conditioned bus, something that is really appreciated in the relentless summer months.
The nightlife of the city also deserves a mention, of course. You can see it very well in the old quarter, where you can choose among the wide variety of restaurants, bars, clubs, and why not, even among the various ice creams that will tempt you. Nothing better to enjoy the night cool than licking a delicious cornet in the cheerful city centre.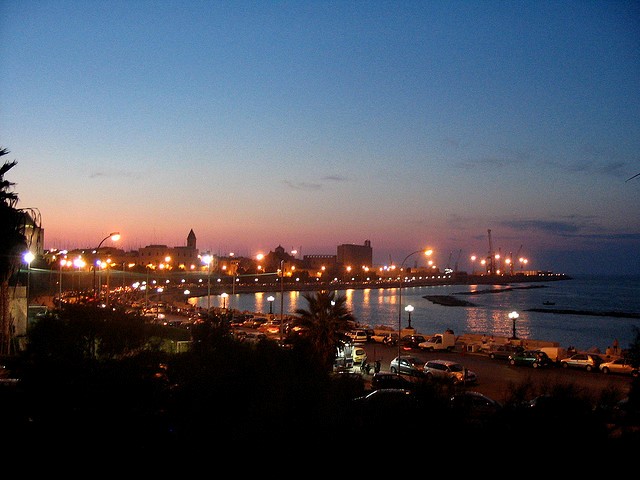 Tours

in

Apulia
The fact of being in a perhaps less tourist region or less known to others (nothing to do with the Veneto, for example, where there are more tourists than local people!) has an evident charm. Here you can enjoy places just as beautiful as in the rest of the country, but with much less competition from other tourists trying to arrive at the same attraction.Apulia is also a region that even though it has no big cities such as Milan or Rome and therefore offers the urban charm that only small towns can deliver. A part from that there is the beauty of diverse natural areas.
So, if you intend to visit the Apulia region, the best thing you can do is to organize your trip as soon as possible, to try to get the most out your vacation. We opinion that in your tour with private chauffeured mini bus with driver you can have a variety of tour routes. From a natural park to a cave of dinosaurs and passing through two cities with architecture of great beauty such as Lecce and Lucera.
What to see and what to do in

Apulia
A

day in the natural park of the Gargano
Your tour with private transport in a rented bus or minibus with driver around Apulia can start in Bari, the capital of the region, tell your coach driver to take you to the Natural Park of the Gargano, little more than one hour away from the city by the A14 motorway. Don"t forget the swimsuit and a snack, as well as comfortable shoes and 1 or 2 bottles of water, and get ready to keep the mouth open looking at some of the most beautiful landscapes of Italy.
What can be seen in this natural space? The answer is easy, everything: lakes, breath-taking beaches and rock formations, spectacular flowers and a very diverse fauna, including sea turtles, deer, wild cats, foxes and more. If this was not enough, there exist different thematic routes that can be followed within the Park, such as the route of farmhouses, of chapels, vineyards, of the Romans or the orchids. So, there are walks to suit all tastes. Off course you can ask the driver of your mini bus or hired coach to take a few hours of depending of the routes that you have planned.

To finish the visit you can go to the town of Rodi Garganico and enjoy some refreshment while visiting a town with great charm.

Visit to Altamura
Altamura, known with the appetizing name of "City of the bread", because it has its own designation of origin, the "bread of Altamura", is located at a 50 minute drive from Bari. In addition to enjoying the visit to numerous churches of great architectural beauty that this town has, you can visit a cave, discovered in 1999, where no less than 30,000 traces of dinosaur of different sizes and shapes were found. It is, probably, the world"s largest site of this kind, so if you are fans of Jurassic Park or if you just have pre-historic interest you cannot miss it!
C

ultural and historical

tourism

in Lucera
At 150 kilometres of Bari, the city of Lucera has architectural testimonies of practically all historical times, as many other cities of Italy. From a Roman amphitheatre to temples of several ages and a castle from the 13th century. Really a lot is offered by this small town of about 30,000 inhabitants. And to round off the visit, you can taste a dish of its most typical fresh pasta, known as "cicatelli" (as orecchiete, or ears) with vegetables; and water it with a wine from the region. From then on, perhaps you will only be able to move up to the coach tell the driver to take a slow ride, close your eyes to take a nap and drive to the next stop!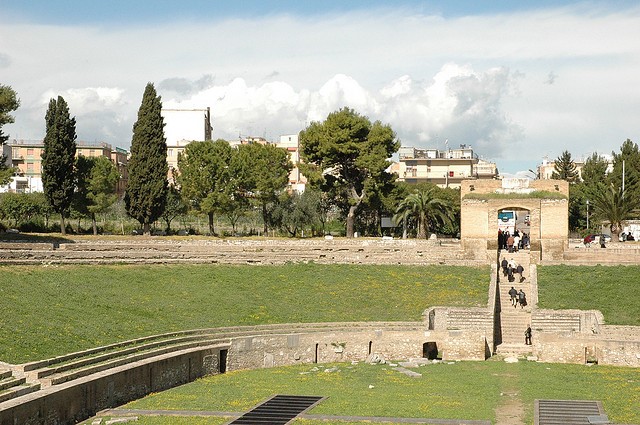 None
More about Bari
Would you like to organize a bus tour to see all these beautiful highlights? Request quotes and compare the different bus and coach hire companies:
Bus tours in Bari
Coach hire in Bari