Compare and hire a coach, mini-bus and bus in Amsterdam with ease! Receive competing bus rental with driver quotes from different mini bus and coach hire companies. Compare quotes on rental costs, client ratings and reviews, number of seats in the bus, space for luggage, facilities and age of the vehicle. Ask our customer service for help when organizing your bus trip or tour. RentAutobus helps you to compare multiple chauffeur driven bus rental and motorcoach companies in Amsterdam, where you can hire group transport ranging from chauffeured mini-buses to full-sized coaches. We are here to help you to find the best possible deal in coach hire for your trip.
Everything about Amsterdam, options for tourism and ground-based, chauffeured and private transportation in Amsterdam. For tourism operators, travel agencies, independent travelers or group travel agencies.
Price ranges for Amsterdam bus with driver rentals
See below table with price ranges for full day or half day chauffeured mini bus and coach hires in Amsterdam. Please note that these price ranges are based on historical values and have the purpose to give you an idea of what the going rates are. These going rates for bus rentals in Amsterdam include the rental of the bus, the driver and fuel. Some routes may involve extra costs for highway tolls, parking costs, city taxes, lodging or meals for driver(s).
| | | | | |
| --- | --- | --- | --- | --- |
| Bus trip / number of seats | 8 seater van | 9-15 seater minibus | 16-34 seater bus | 35 to 60 seater coach |
| Amsterdam - 4 hours with 100 kilometres included | € 200-240 | € 240-280 | € 360-450 | € 450-550 |
| Amsterdam - 8 horas with max 200 kilometers | € 320-500 | € 480-600 | € 720-1200 | € 900-1400 |
| Extra hours of bus and driver | € 40-45 | € 45-60 | € 50-70 | € 60-100 |
| Extra kilometers | € 0,9 | € 1,2 | € 1,5 | € 1,7 |
Price ranges for Amsterdam bus and driver rentals
Check these Amsterdam bus hire rates in relation to bus size
Price ranges for Amsterdam minibus with driver rentals and bus coach hires
Maybe you are still in the phase of wondering what kind of bus or coach to rent while in Amsterdam. Or maybe you are still thinking about how many bus trips your group's budget is allowing you to plan? Here are some prices for bus rentals in Amsterdam. They are not fixed and depend on many factors such as high/low season and the simple fact if the fleet with buses is rented out or still available at your time of visit to Amsterdam. Here are some prices to use as a reference:
| | | | |
| --- | --- | --- | --- |
| Bus Trip      /    Group size | 8-15 seater minibus | 16-34 seater coach | 35-60 seater bus-coach |
|   |   |   |   |
| Amsterdam bus transfer | € 120-150 | € 140-170 | € 155-210 |
| Transfer AMS Airport - Amsterdam | € 140-165 | € 150-200 | € 180-220 |
| Visit Volemdam - Marken  4 hours private bus | € 235-275 | € 300-380 | € 320-420 |
| Around Holland 8 hours max 220 km by bus | € 400-460 | € 525-600 | € 550-750 |
| Extra hours bus driver | € 40-45 /hour | 45-50 /hour | € 45-60 /hour |
| Extra kilometers per bus type | +/- €1,20/km | +/- €1,30/km | +/- €1,40/km |
Amsterdam has more than minibus and coach hires
There really is an abundance of minibus and motor coach hire options for tourist groups in the city Amsterdam. A part from the traditional taxis, green and electric taxis, Tuk-Tuks, bicycle taxis, tour boats you have ample choice in minibus with driver rentals, motor coach hire, organizers of daytrips and transportation from and to Schiphol Airport.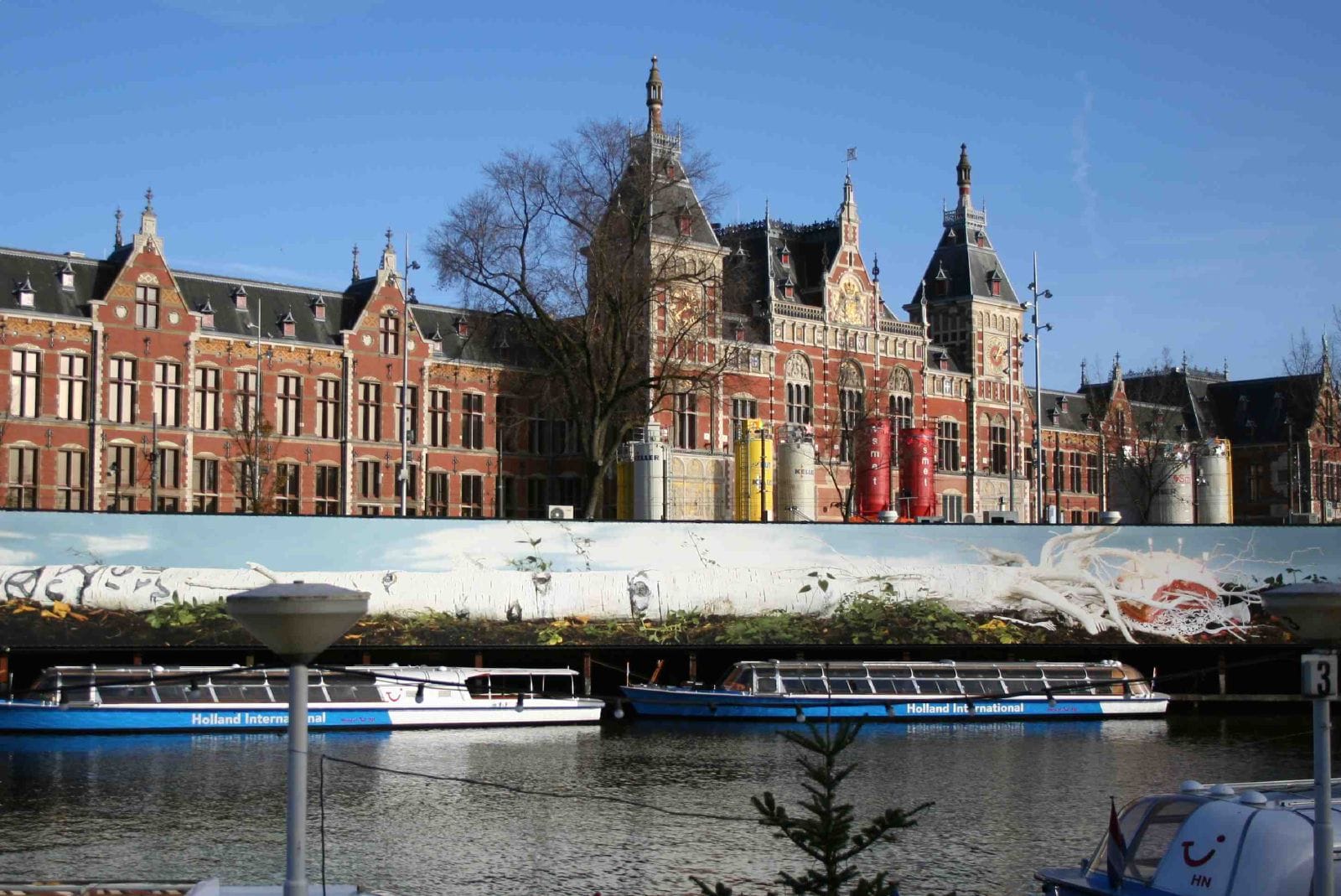 Hire an Amsterdam minibus or coach or try other transport options?
When planning to hire a coach or minibus in Amsterdam and thinking about possible attractions and stops along your route you're probably thinking about how to get your groups passed the never ending queues in front of the museums like Van Gogh Museum , Rijksmuseum and Stedelijk Museum. Getting there is normally planned in the stage of your tour planning. For a lot of tourists a private bus with driver is a standard option. You might use your bus to get there but you could also consider giving a day off to the bus driver and getting your group on the museum boat or rent bicycles for the whole of your group so they can enjoy the freedom of stopping wherever they want. Buses and coaches are welcome in Amsterdam and parking space is available but the city is perfect for other forms of transport as mentioned above.
Group transfers to/from the Amsterdam Schiphol airport in minibus or motor coach
After a long flight you want to move your group as quickly as possible to your destination. Therefore, you can choose to let your group transfer be arranged with bus companies which are mentioned above. As pricing is varying quite a nbit in the bussy months make sure to compare bus rental with driver quotes before you book the group transfer.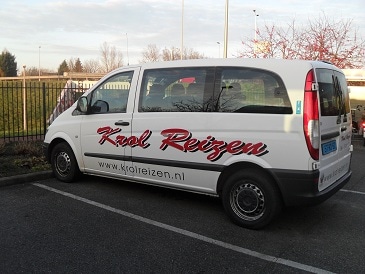 Options for tourist transport in Amsterdam
Do you want to go sightseeing in and around Amsterdam? Do you want to visit other cities in the region of North Holland? Get ideas for tours and city trips in the region North Holland here.