Useful tips for Bergamo bus groups with 'what to see' and 'what to do' items and  'bus- friendly' or must see tourist sites in Bergamo. Check our list of attractions before planning your bus tour with a stop or departure in Bergamo. Let us know if your favourite attraction or 'bus-stop' is not there and you think we should add it to our list of Bergamo highlights.
What to see during your group tour in Bergamo with a hired bus or minibus with driver
If you want to hire a bus for an excursion or group trip that starts or finishes in Bergamo, we suggest you to include these points of interest in your itinerary: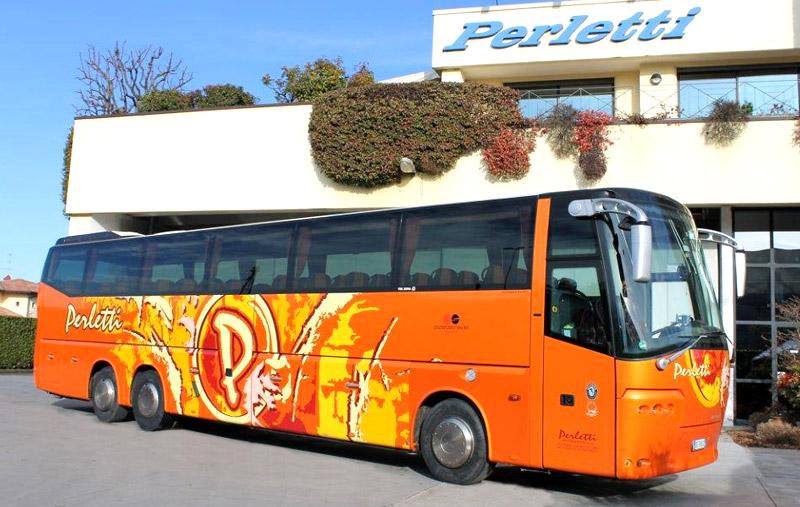 64-79 seater tourist bus from Perletti Autoservizi in Bergamo
Piazza Vecchia
During your stay in Bergamo you cannot miss a visit to this square. Located midway between lower Bergamo and the top of the city hill, is one of the most typical meeting points. All around it you will have access to the civic tower, the Region Palace, the civic library and the Museum of History; Just a few streets downwards (on foot) you can also visit The Cathedral and Baptistery. And to give yourself a treat, enjoy Italian handmade ice cream in the dehors of Gelateria del Tasso right in Piazza Vecchia.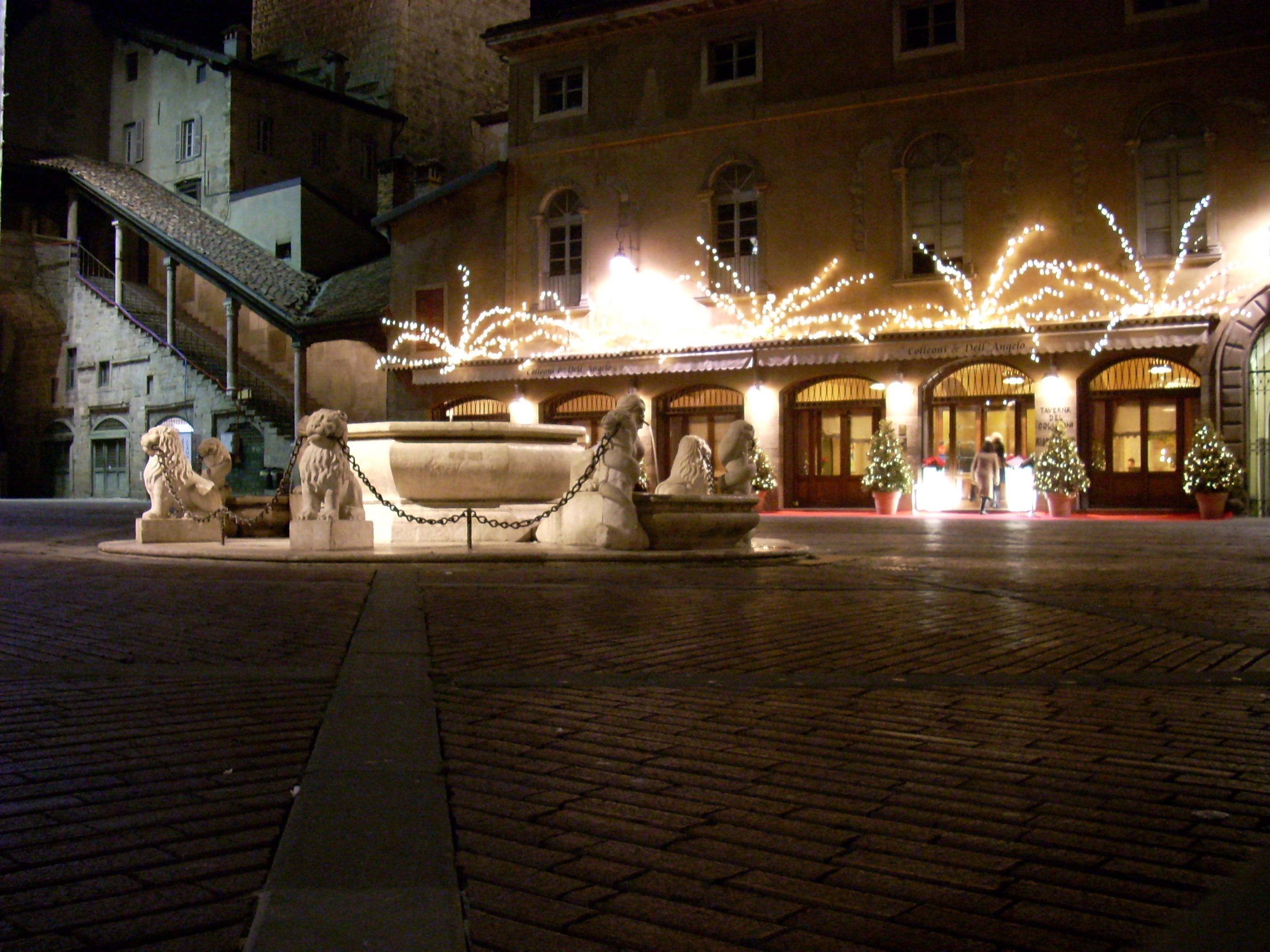 Civic Tower
Known as "Il campanone" (The Big Bell) due to obvious reason; the legend says that it used to strike 100 times to announce the closure of the city walls built by Venetians. Open to public from 9.30 to 18.00 (until 20.00 on weekends), you can climb up to the top to capture some awesome pictures of lower Bergamo. If you are not a sporty type, though, you'd better use the lift as the stairs are quite long!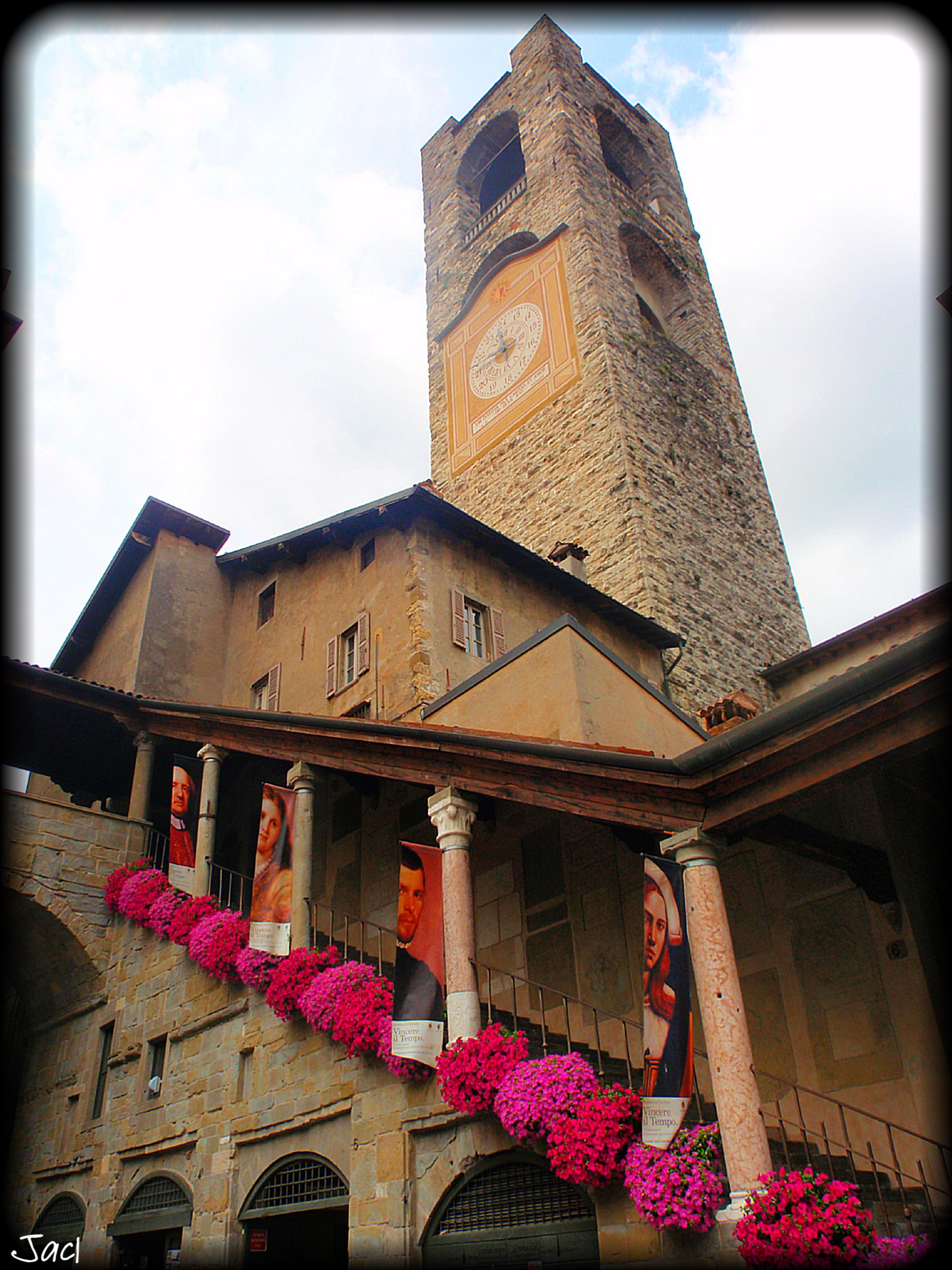 Upper town Funicular
Bergamo is divided in two levels, lower Bergamo – which is the modern part of the city- and upper Bergamo, that spreads historical buildings and streets on a hill. Your rented minibus or chauffeured car will move round the city up to a certain point, after which you will have to reach the higher area walking or by Funicular. We suggest your minibus waits for you in one of the parking areas of lower Bergamo (in Piazza della libertà, for example). For € 1,25, and in a couple of minutes you will enjoy the ride up to Piazza Vecchia on the old style railway. The funicular is open every day from 7.00 to 24.00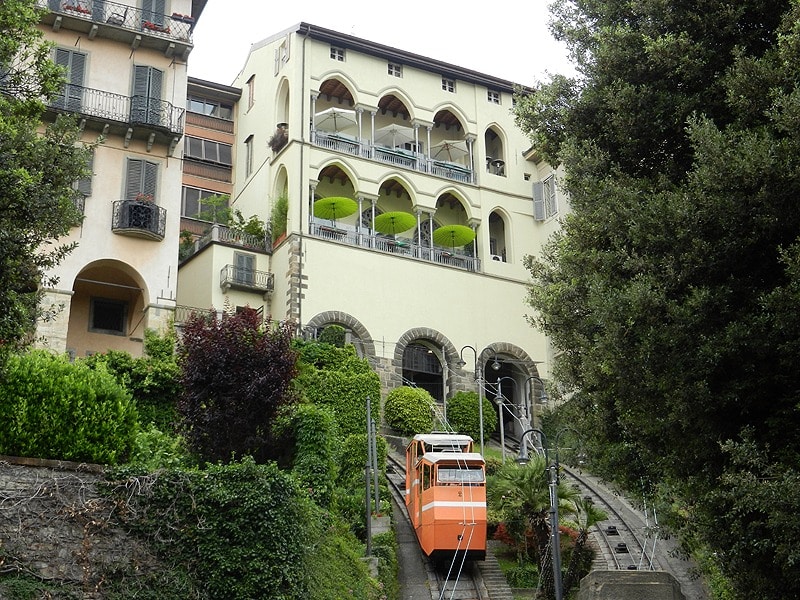 Il Sentierone (the big Way)
Its considered the center of lower Bergamo; A tree-lined and arched avenue of the XVII Century ideal for a relaxed walk in a sunny day. Your minibus can drop your group at Porta Nuova Arch, next to the Sentierone. Then, if you have still some energy (and money) left, direct yourself to Via XX Settembre (left handside from the Sentierone) - commercial center of Bergamo – for a bit of shopping.
Restaurants
Once you are in Upper Bergamo, don't miss the chance to try local dishes and typical cheese from Lombardy in Al Donizetti (via Gombitto 17), just round Piazza Vecchia. For € 15,00-€ 20,00 you can enjoy a nice lunch in a pleasant atmosphere… Remember to order the Donizetti Cake with a glass of moscato (sweet wine)!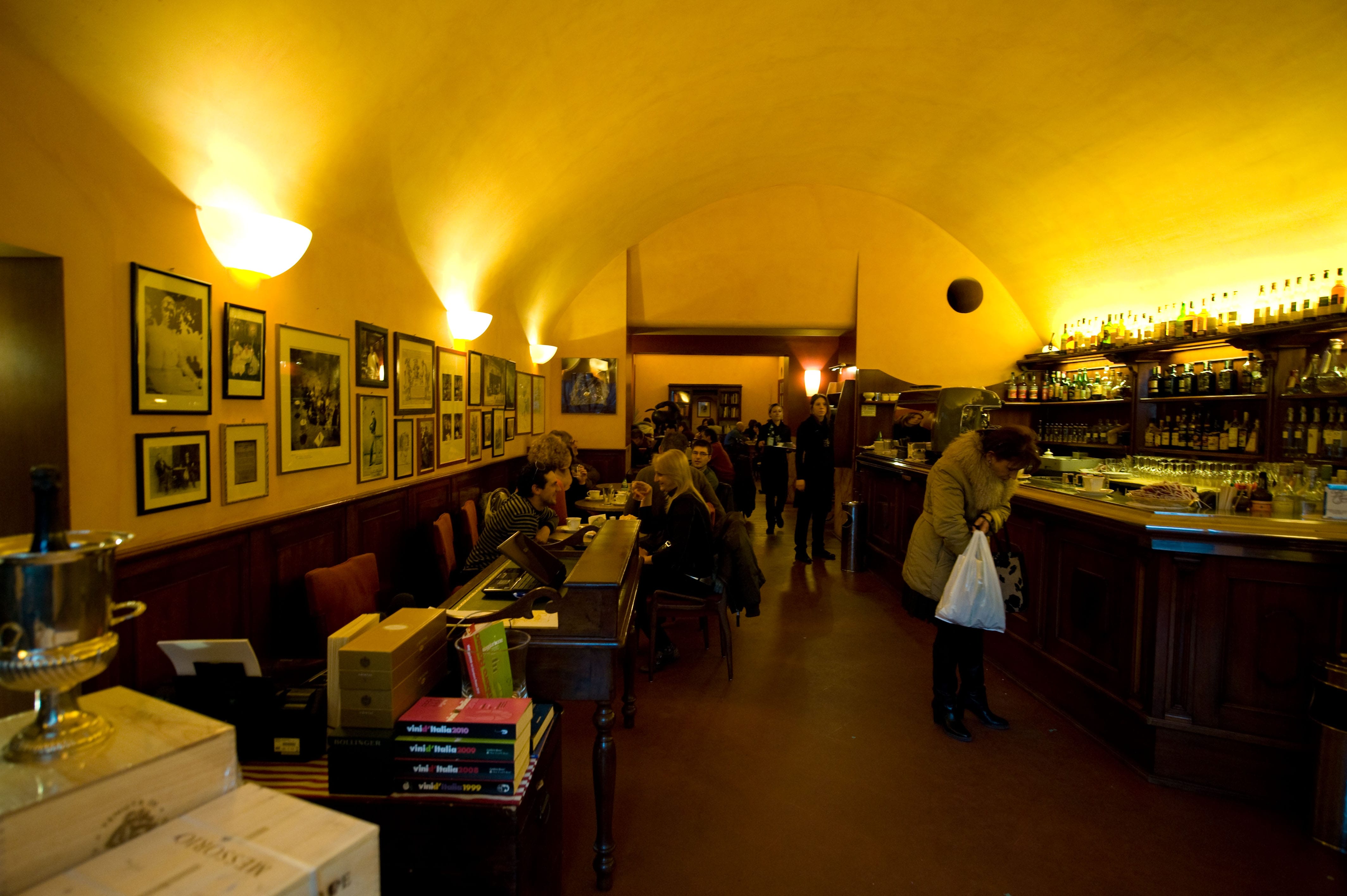 City Tours in Bergamo:
You can rent a bus in Bergamo for tours in the city or in Lombardy Region. Further to a visit to the upper / lower town of Bergamo, you can organize a couple of days out in the nearby mountains or lake areas like Iseo or Brembana Valley. Another possibility is visiting some of the minor cities in Bergamo province, for example Treviglio, Caravaggio or Sotto il Monte.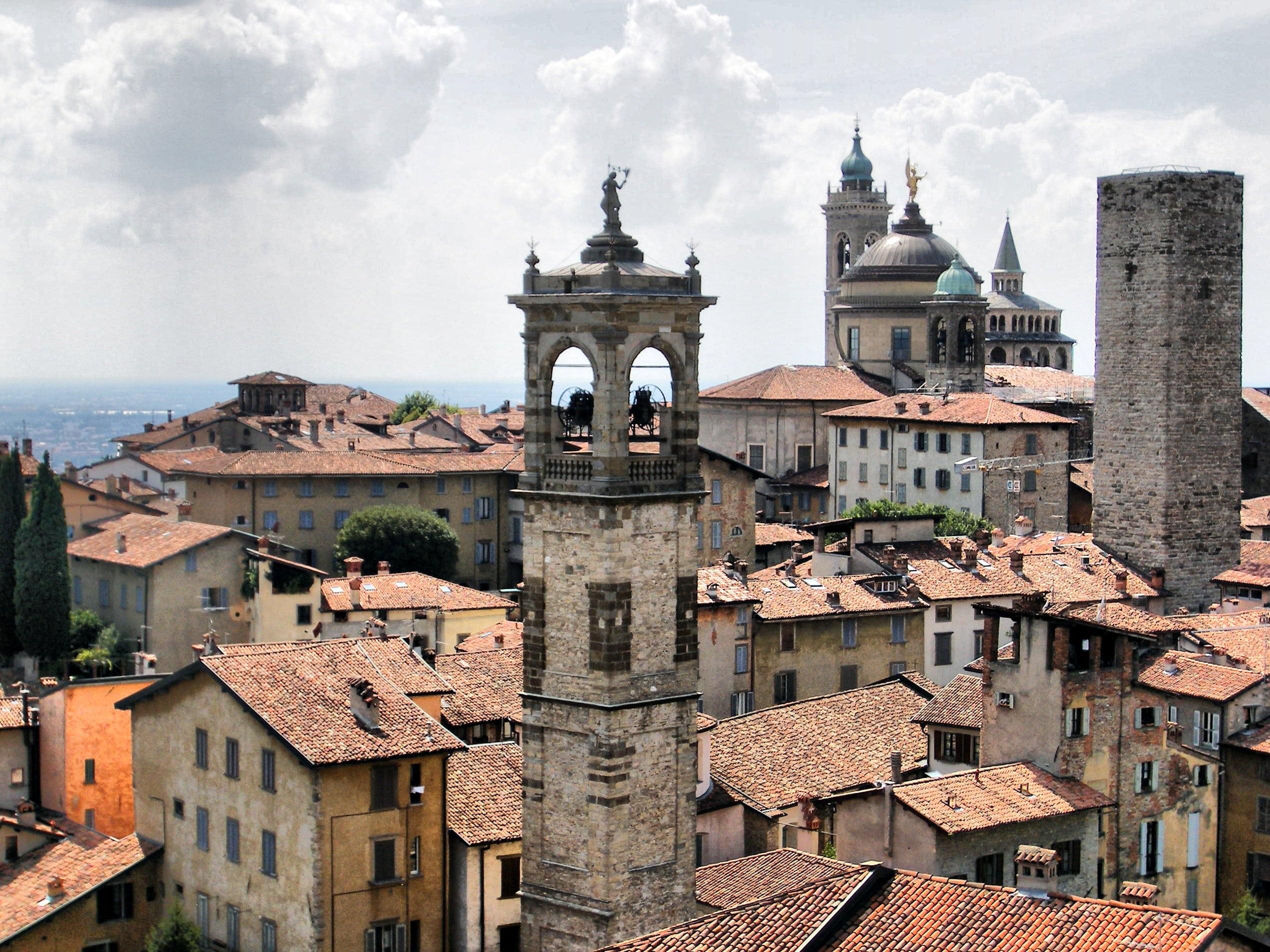 What to see and what to do in Bergamo City:
If you are in Bergamo for a short stay, try to "divide" your time between the two parts of the city: upper Bergamo and lower Bergamo. In upper town the historic center spreads over the hill side offering awesome views. Start in Piazza Vecchia for a monument tour – Civil Tower, Baptistery, Palace of Region, etc …- and enjoy the ride on the funicular that will bring you down to lower Bergamo in a couple of minutes.
Bergamo is quite frequented by foreign students who live there for short periods and tourists, for which in lower town there is a wide choice of restaurants, wine bars and pubs to relax after a cultural visit to the city. We suggest Maguire in Via Previtali, just a few minutes walking from city center, a typical spaghetteria to stop for a lunch; or Bertoldo e Bertolino, just for a nice beer. If you are a shopping addict, tough, don't miss Via XX Settembre!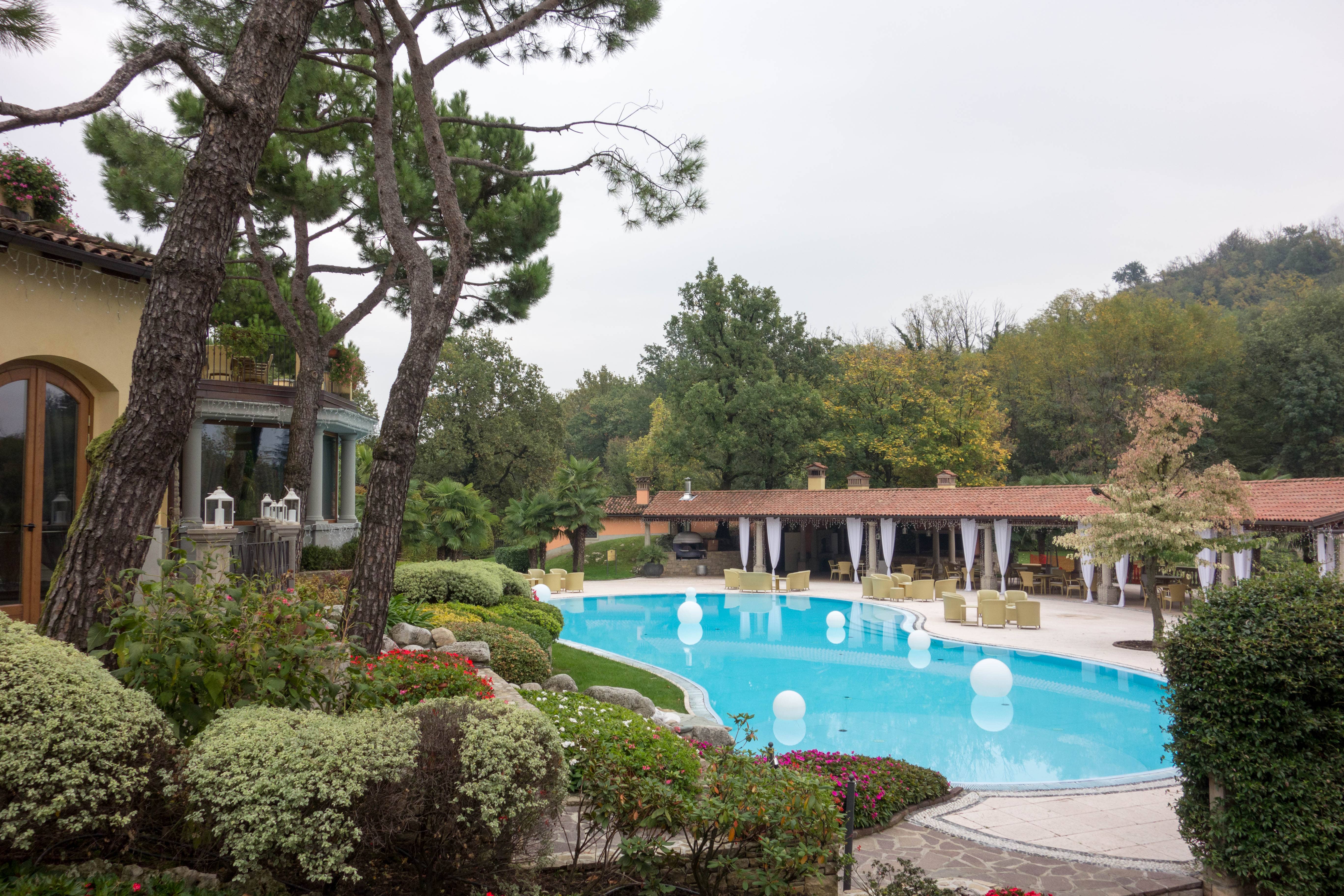 Tours in Lombardy
If you or your group are planning a holiday in the Lombardy region, we suggest that you plan your itinerary in advance to avoid unexpected problems and take profit of your time as much as possible. In your tour with private transportation in a rental bus with driver around Lombardy you can choose an excursion to Lake Iseo or Lake Como, or a visit to major cities and centres such as Milan or Bergamo, or you can simply enjoy a day in the mountains.
Lake Como
About 80 kilometres north of the city of Milan, surrounded by the beautiful peaks of the Alps, there is a lake region whose beauty has made them famous in the whole world (not in vain famous people such as George Clooney, for example, are the owners of houses near Lake Como).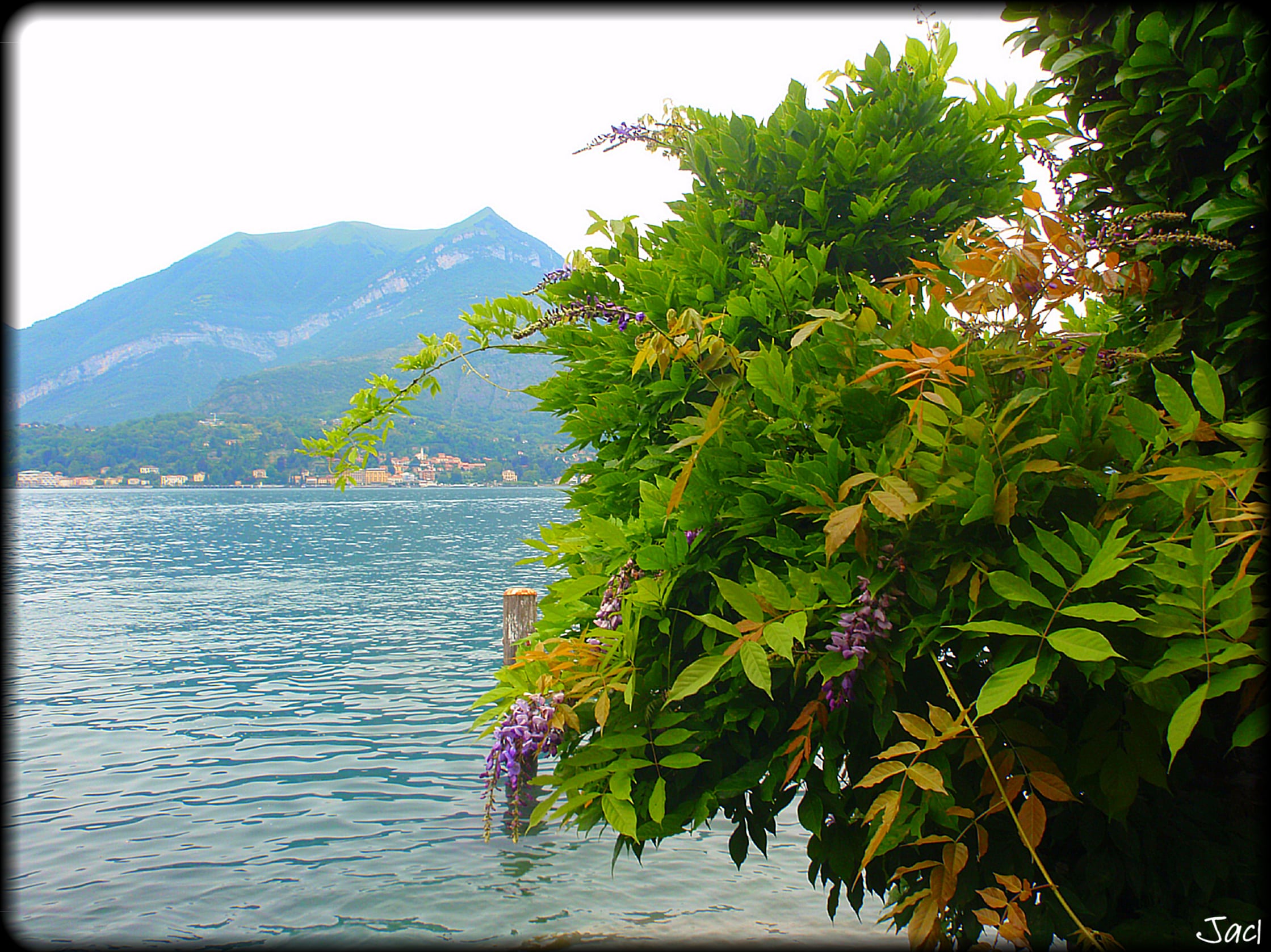 Lake Como is one of the deepest in Europe, and all the villages situated around it are very beautiful and picturesque. A very interesting option to visit the Lake is to surround it on the road, enjoying the incredible views and making stops where you want. The other way to get to know it is by boat , in order to get the best pictures. Como is one of the places that you cannot miss, and also from there you can rent boats for a short ride either, if you want to, or for a longer trip around the lake. The town is walled and you can stroll through its steep streets and contemplate some Renaissance buildings that are really worth the visit. The Duomo (Cathedral) is also a must.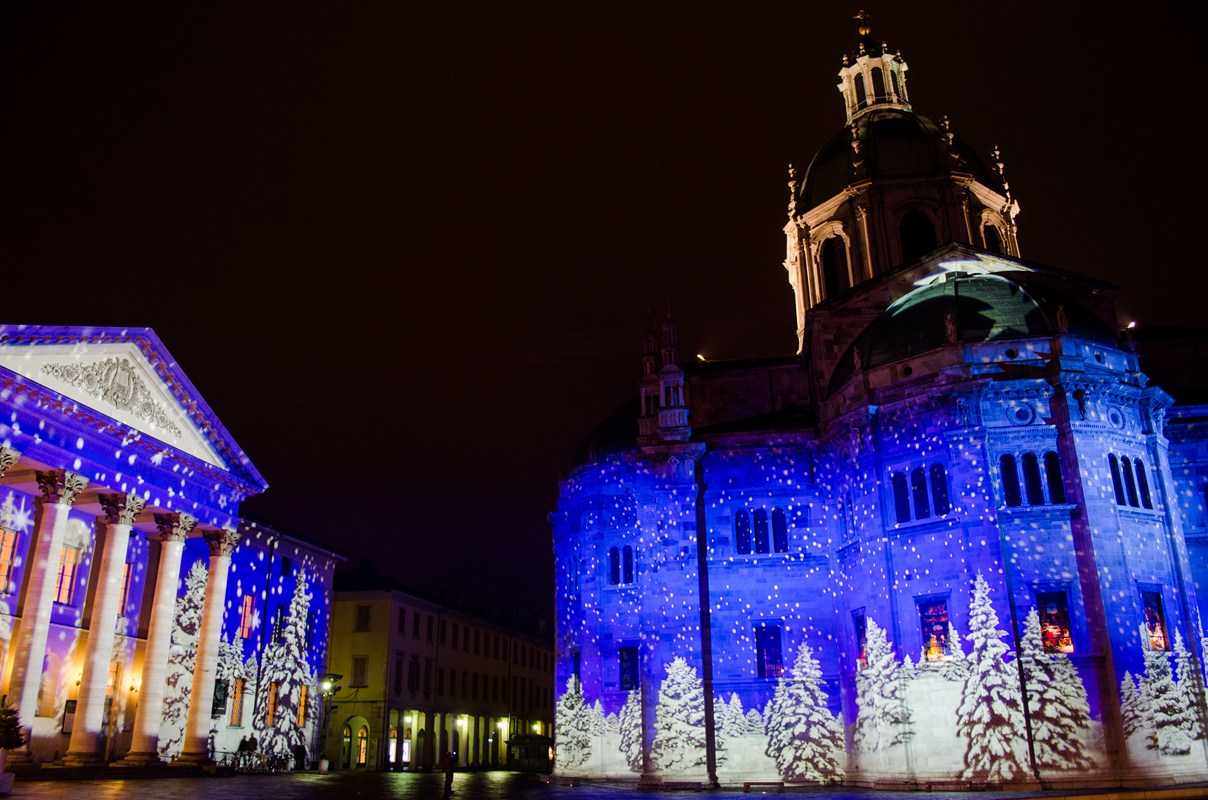 Lovere and boat ride in Lake Iseo
Lovere is an old town located in the province of Bergamo, at about 40 kilometres from the airport of Orio al Serio, and right on the northwest shore of Lake Iseo, where you can organise a day trip. After a stroll through the medieval centre - including a visit to the Church of Santa Maria Assunta - you can head towards the building that houses the Tadine Academy of Fine Arts, in front of the lake. If you are an art lover you can enjoy the permanent collection in the interior of the Academy, otherwise we suggest that you embark on one of the cruises offered by the navigation company of Lake Iseo. With a fleet of 14 different types ofboats and ferries, the company organizes day trips to the 3 Islands in the lake, stopping at some locations near the coast. The ticket costs € 18,00 or € 22,00 if you include the optional meal. Take advantage of the occasion to test the fish from the Lake of Iseo!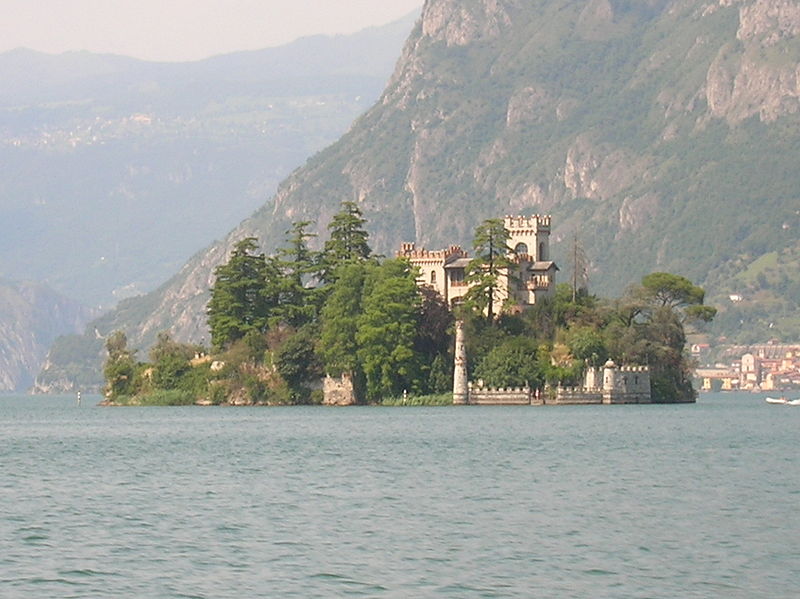 Sotto il Monte Giovanni XXIII
As something "extra" (and probably only if it on the way) you can stop for a stroll in the medieval village of Sotto il Monte Giovanni XXIII at 20 Km from Orio al Serio. Birthplace of Angelo Giuseppe Roncalli - who would become Pope John XXIII - after this event the village of Sotto il Monte was renamed Sotto il Monte Giovanni XXIII. Obviously you can visit the birthplace of Roncalli.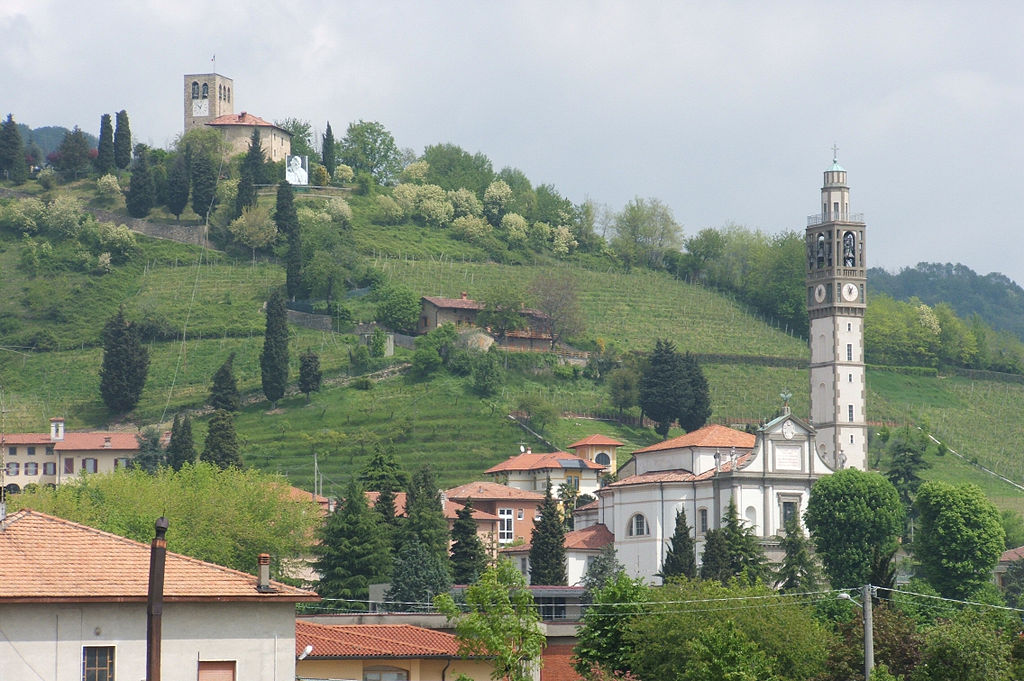 Schilpario mines
Maybe you"re not a great navigator, or perhaps someone in your group gets dizzy only by setting foot on deck. In that case, the lakes are not the best option, so you can decide to organize a day on the mountain. At 70 kilometres from the airport of Bergamo, the village of Schilpario is located in the highest part of the Scalve Valley. Your group can get there in a rental minibus with driver, who will wait while you enjoy the guided visit to the local mines. Taking into account that the average temperature inside the mines is 8° C, it will be a good way to keep you cool during the summer holidays!
None
More about Bergamo
Would you like to organize a bus tour to see all these beautiful highlights? Request quotes and compare the different bus and coach hire companies:
Bus tours in Bergamo
Coach hire in Bergamo