Useful tips for Reims bus groups with 'what to see' and 'what to do' items and  'bus- friendly' or must see tourist sites in Reims. Check our list of attractions before planning your bus tour with a stop or departure in Reims. Let us know if your favourite attraction or 'bus-stop' is not there and you think we should add it to our list of Reims highlights.
What to see and visit in the province of Aquitaine?
Champagne who does not know this sparkling drink? This region is not only great to visit for champagne lovers but nature lovers and people seeking for adventure in search of adrenaline are in this region also on the right place.

Notre Dame Cathedral
Notre Dame Cathedral is perhaps one of the most important Gothic buildings in Europe. This building is characterized by the sculptures, lighting and unity in style. The Cathedral is having around 2303 statues, including the most famous smiling angel. This cathedral is located right in the city of Reims and has a height of 81 meters, what makes the cathedrals stabs above all buildings. The length of the cathedral is 150 meters, and is remarkable for its clarity. Furthermore, the city of Reims is partly because of the baptism of Clovis in the year of 498 declared to coronation city. If you want to visit the Notre Dame Cathedral you can find it on the Place du Cardinal in the centre of Reims.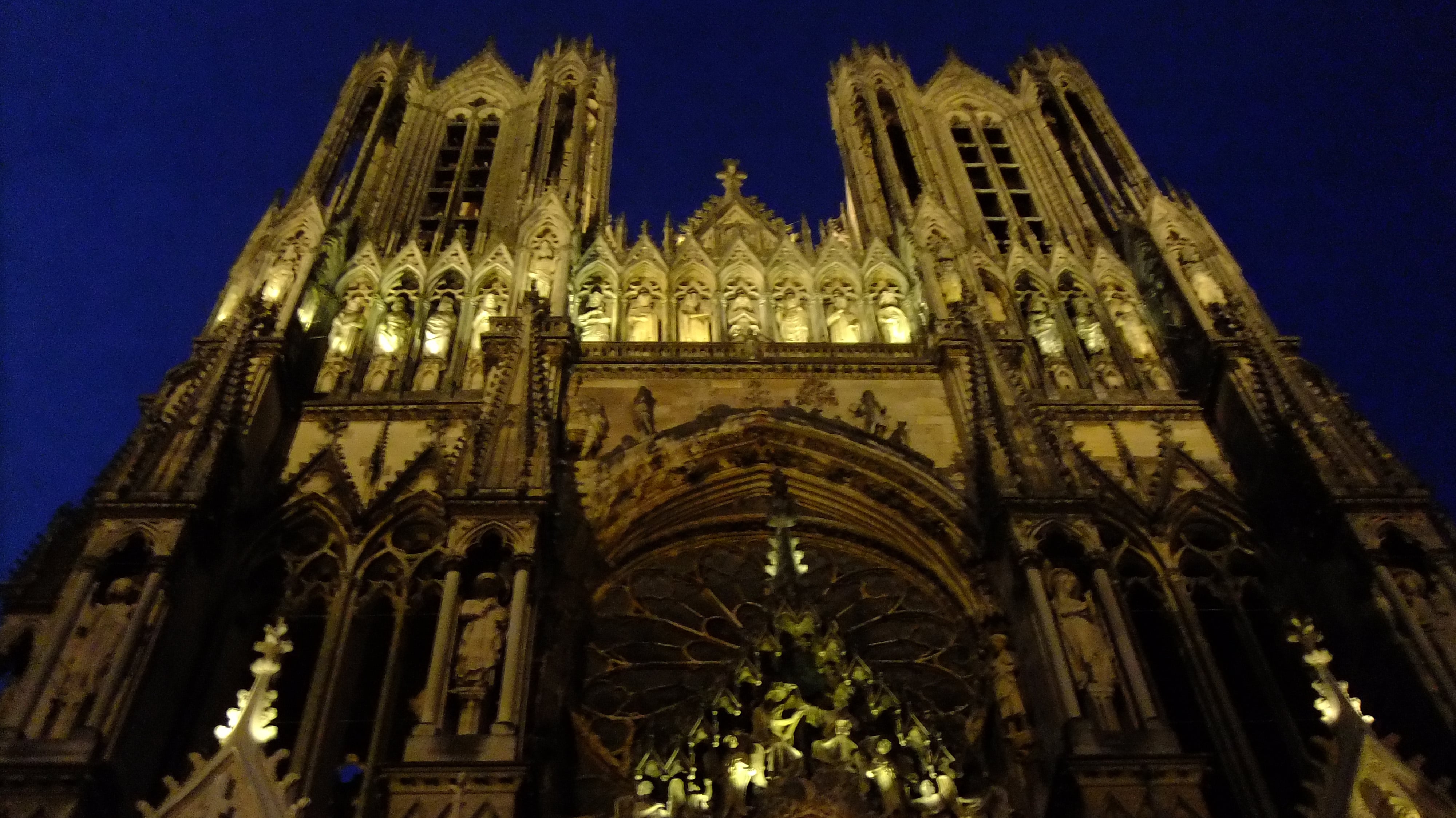 Wine routes and Champagne houses
Various champagne houses can be visited, where a number of tours are held throughout the day. Another special feature is to see the chalked caves where the champagne is stored. A small fee is charged for the tour if you wish to have one, which is than even available in different languages and at the end of the tour you get the opportunity to taste the champagne. Please note that it is advisable to make a reservation in advance, this to be sure you don't miss the tour. Some champagne houses are: Champagne de Castelnau located at 5 rue Gosset, The world famous brand Mumm at 29, rue du Champ de Mars and finally Ruinart at 4, rue de Crayères all in the city Reims.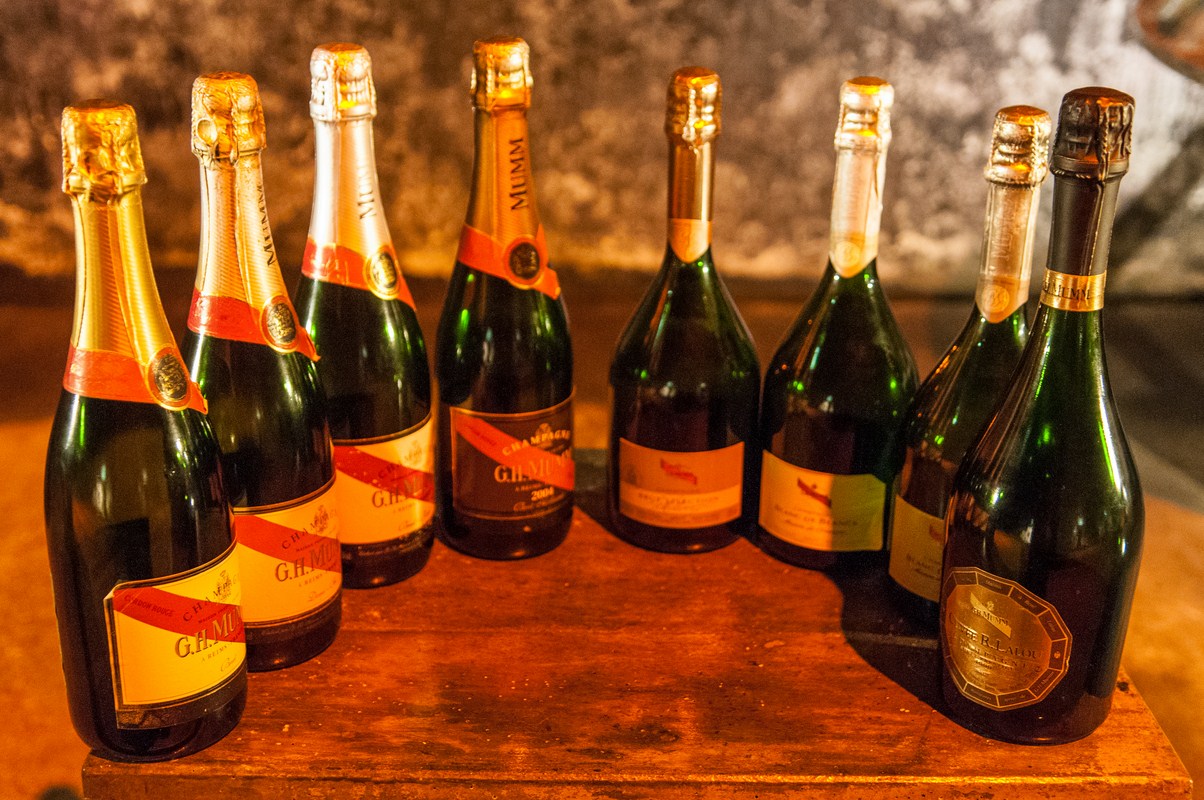 Abbey (and the Basilica) Saint-Remi
One of the world heritage sites is Abbey Saint-Remi. This basilica features a collection of history and art and due to the reconstruction in the 12th century a fine gothic style. However the reconstruction, it didn't change the serenity and homogeneity of the church. In this basilica is the tomb of Saint Remi located and it does contain a collection of stained glass windows dating from the 12th century and an organ that was inaugurated in 2000. This basilica is located in the northeast of the city, on the Rue Saint-Julien.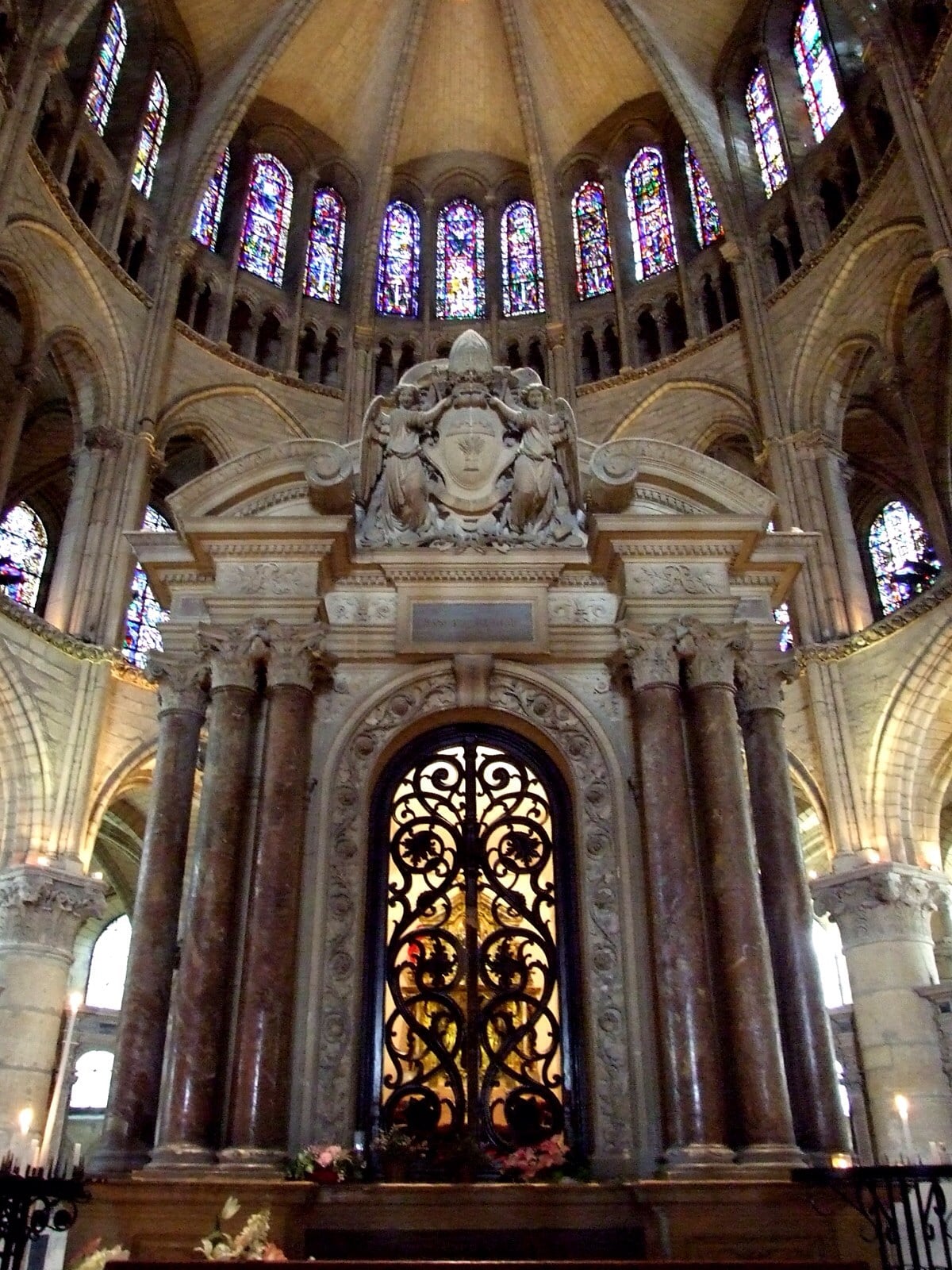 Saint Remi Museum
This museum is located in the Basilica of Saint Remi , where the Saint-ampoule is present. This "sacred flask" would contain a holy oil which new kings were anointed at during the coronation ceremony. The museum is divided into four parts, as you will find a room with the military collection, the local collections of prehistory, history of the abbey with a tapestry of Saint Remi"s life and a Gallo-Roman section where can be joined of the ancient city of Reims. On the Rue Simon in the centre of Reims is this museum situated.
Palais du Tau Reims
Hardouin-Mansart and Robert de Cotte, transformed this palace at the end of the 17th century. After the transformation it maintained rooms as in its original style. These rooms include the Palantine Chapel and Tau room where the coronation banquet was held. What the Palace characterizes is his miscellaneous objects such as Karel de Grote his talisman from the 9th century and Saint Remi"s chalice of origin from the 12th century. Next to the Cathedral Notre Dame de Reims is Palais de Tau on Place du Cardinal Luçon situated.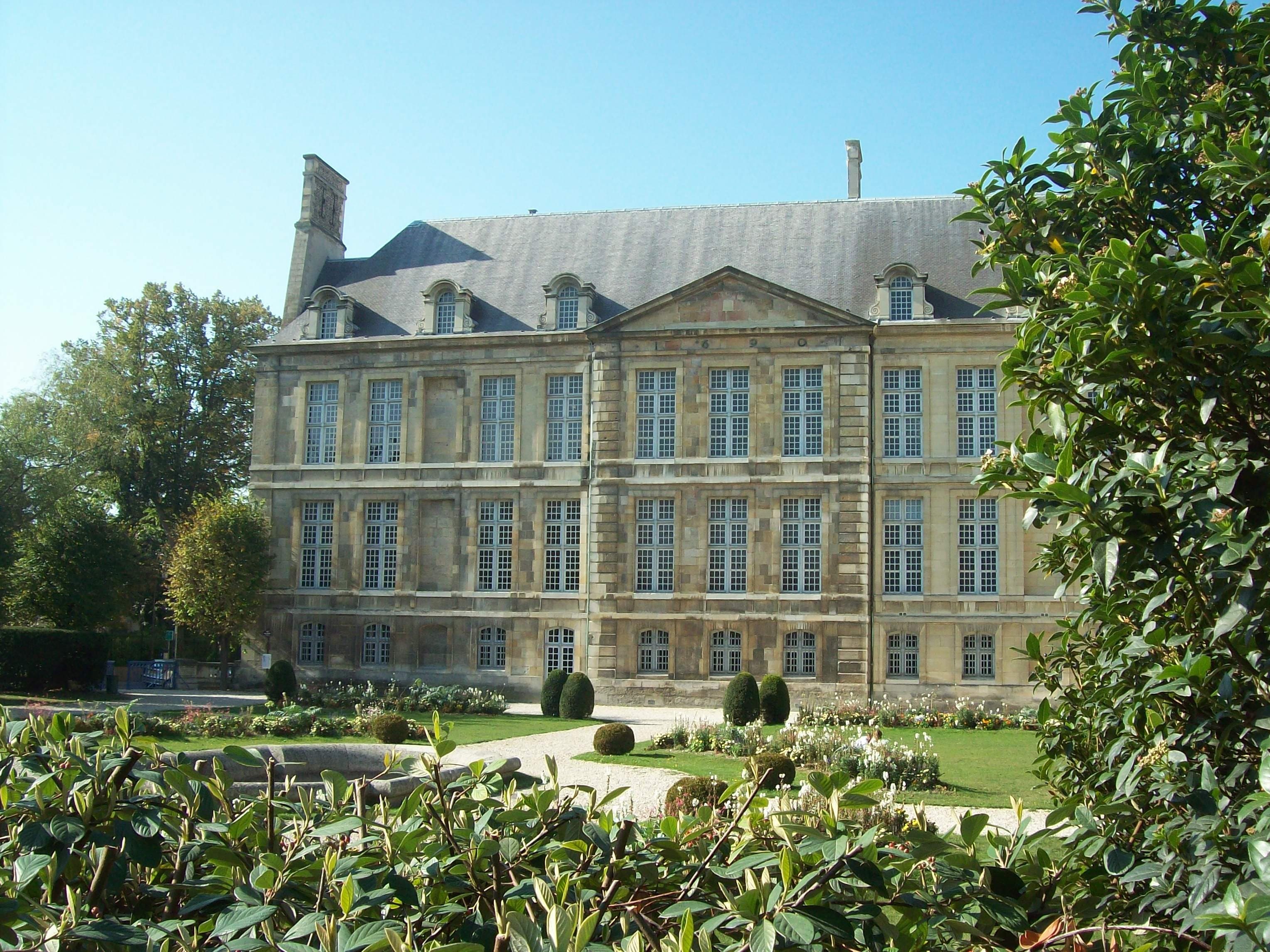 Wine & Champagne Tours
Many people have probably ever enjoyed a sparkling drink with the idea delicious Champagne. However a sparkling drink can only carry the name Champagne if the drink is coming from this region. This region is therefore known for that delicious sparkling drink. If you want to find everything out about this exciting wine then it is an excellent opportunity to do so in the Champagne-Ardenne region. Walk among the vineyards, tastings, tours through cellars and tourist routes, something for everyone. Whenever you are looking for great champagne houses where you can pass by with your bus during a group tour for a tour and tastings than you should visit the following mentioned link.
http://www.tourisme-en-champagne.nl/Upload/Mediatheque//pros-nl/De-Champagne-van-de-champagnehuizen1.pdf
At this link a complete wine tour is created whereby all the champagne houses in this region will be visited. If you don't want to follow this whole tour and only have a limited of time, than you can visit the following mentioned houses.
Champagne Canard-Duchêne, this house gives a tour through the hand digging cellars, through the vineyard and an art exhibition can be visited. This property is located in Ludes just outside the city Reims at the Canard 51500. In Espernay. Champagne De Castellane is located, where you can visit the wine cellars, In the cellars champagne will be prepared and a visit can be brought to the tower. The tower has 237 steps and gives a unique and great view over the valley of Espernay Marne. The address of this house is 63, Avenue de Champagne - 51200 Espernay.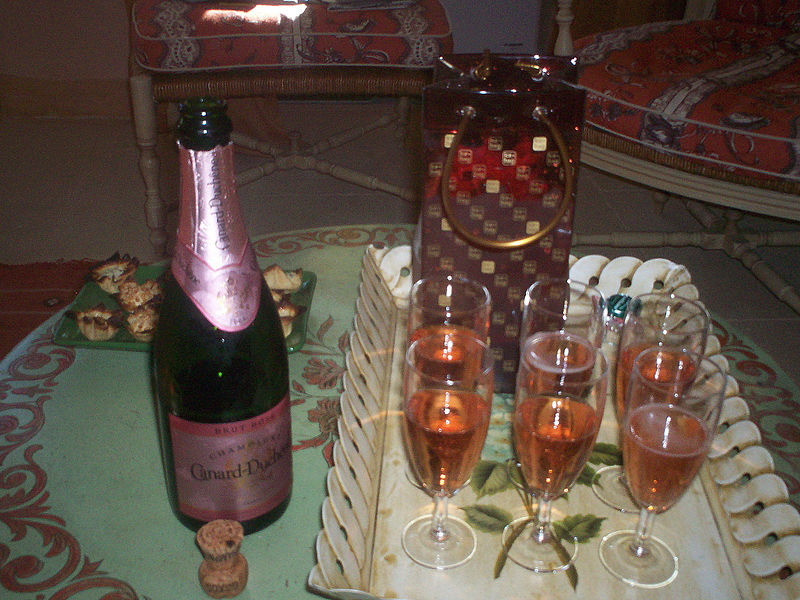 Action in Nature
In the Champagne / Ardennes region are more than 5000 km of trails and routes available, by which a wide variety of choice and many opportunities for hikers are there. Rather riding horseback, riding a bike or roller-skating? Than it's also possible. The Champagne-Ardenne region is even a perfect destination for adventurers seeking for adrenaline. This region is having a 1200 meters zip line (sort of cableway) where you will stick to a tight line will slide down the valley with an high-speed. In the amusement park Aventures and Fore Fumay is this zip line located. In addition, watersports, parachute jumps and many more adrenaline boost making activities can be practiced in this park as well.

Business tourism
For the business market has Champagne-Ardenne many opportunities.
Numerous locations are available for conferences and seminars. Some of them are Congress Palace of Reims and the castle of Joinville. If they are not quite what you are looking for, a more Champagne style can be chosen as well. Champagne houses offer their underground cellars to organize seminars. Some of these are; Champagne Charles De Cazanove, this house offers three rooms and is located in Reims at the 8 place de la République. Another champagne house is Champagne Mercier, this company rents his cellar for business dinners from 40 to 200 people and is having also a pavilion for seminars from 16 to 300 people. This champagne house is located at 68-70 Avenue de Champagne in Espernay. Another option is Champagne Lanson, in Reims they have a room of 20-60 people. Moreover they are offering a room in the grape press of the champagne house in the place Verzenay with a view over the vineyards. The room can accommodate groups from 30 to100 people and is having dinner possibilities. The guest reception is at the 66 rue de Courlancy - 51100 Reims.

Thus, Champagne-Ardenne has all elements to give conferences and seminars a finishing touch, however if you want more information about events and organization possibilities you can contact Comité Régional du Tourisme de Champagne-Ardenne.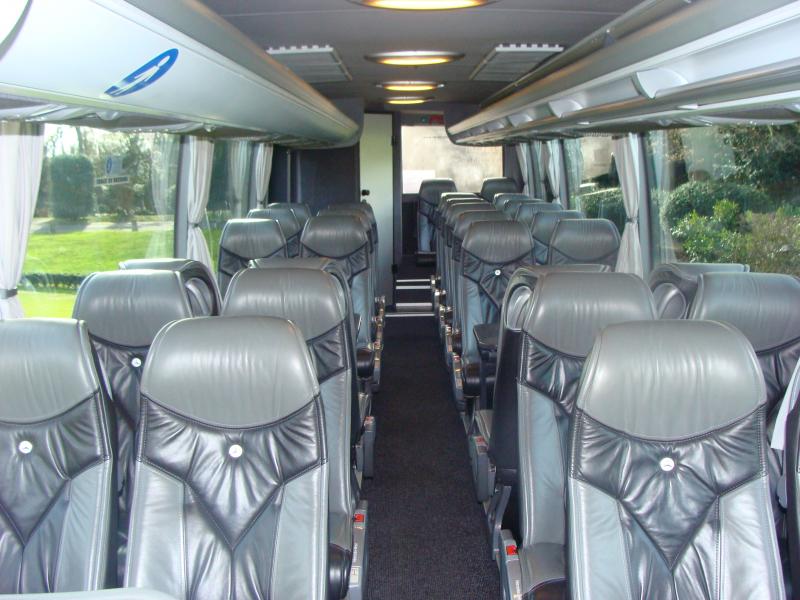 Interior luxury bus from J.Ferraz.Limousines
Cities

Although Reims has a rich history and as it is one of the major art and history cities, two other major cities should not be missed while traveling through this region. These cities are: Troyes and Espernay.
Troyes
The city of Troyes has like Reims, art and history. The only thing that distinguishes the two cities is the textile industry and the outlet centers in Troyes. Which makes Troyes an ideal city for women. Furthermore is the city center of Troyes only reachable by foot and worth to pay a visit. A fun fact and nice to know: the city is built in the shape of a champagne cork.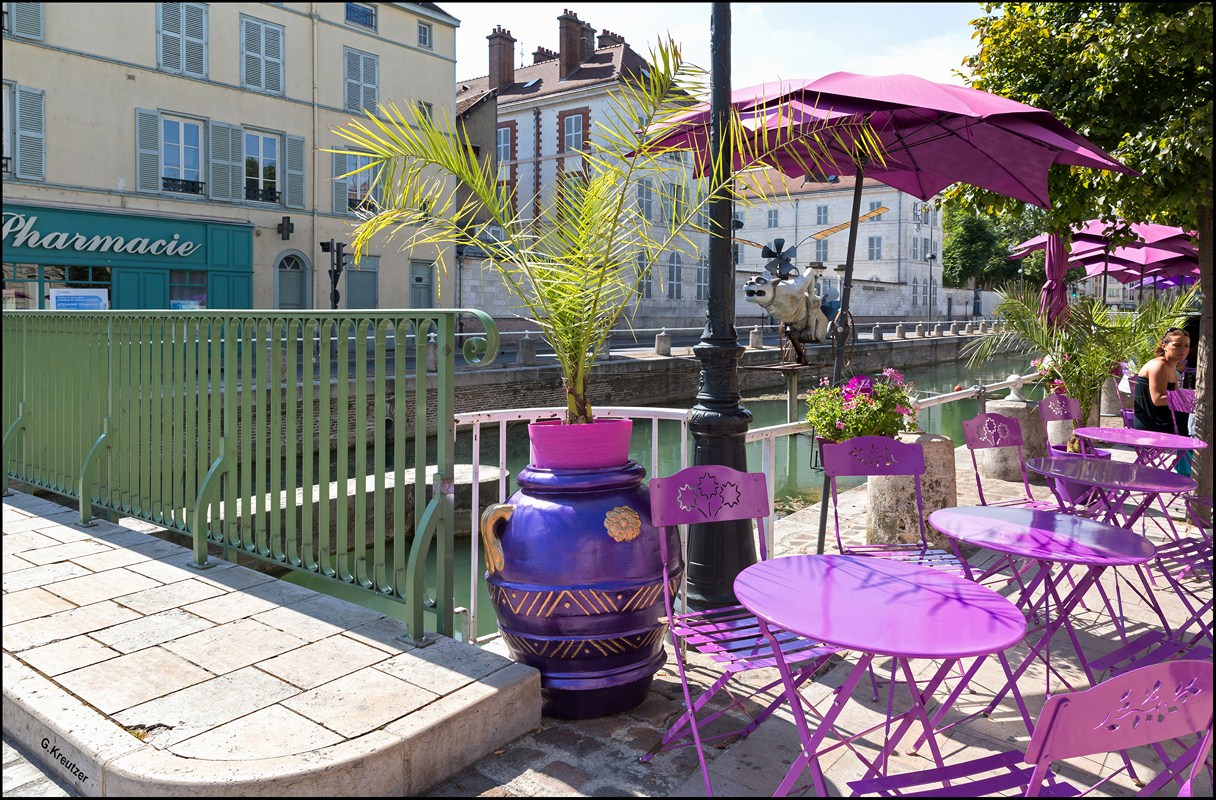 In the city center of Troyes you can see many 16th century houses. Some of them are the turret of the goldsmith and many churches decorated with beautifully stained-glass windows. The Sainte-Madeleine church is one of the most beautiful churches of France, and together with Basilica Saint-Urbain definitely worth to visit when you are in this city or travel through the Champagne region. Moreover a walk through the city guides you to the Museum of Modern Art and the Cathedral of Saint-Pierre-Saint-Paul. Whenever you are more interested in museums you should not forget to visit the Pharmacy Museum, the Museum of Fine Arts and the Museum St. Loup de Vauluisant.
Espernay
Espernay is situated in the heart of this wine region. Also in this city are many attractions that can be visited of which some of them are: the Castle Perrier with the museum of prehistory, the regional Archaeology and Champagne wine but also the tower and the Museum of Castellane.
From Espernay various excursions are offered through the Valley of the Marne. While on excursion different Champagne houses can be visited. Most Champagne houses have kilometers of underground passageways, excavated from the chalk soils where millions champagne bottles are stored.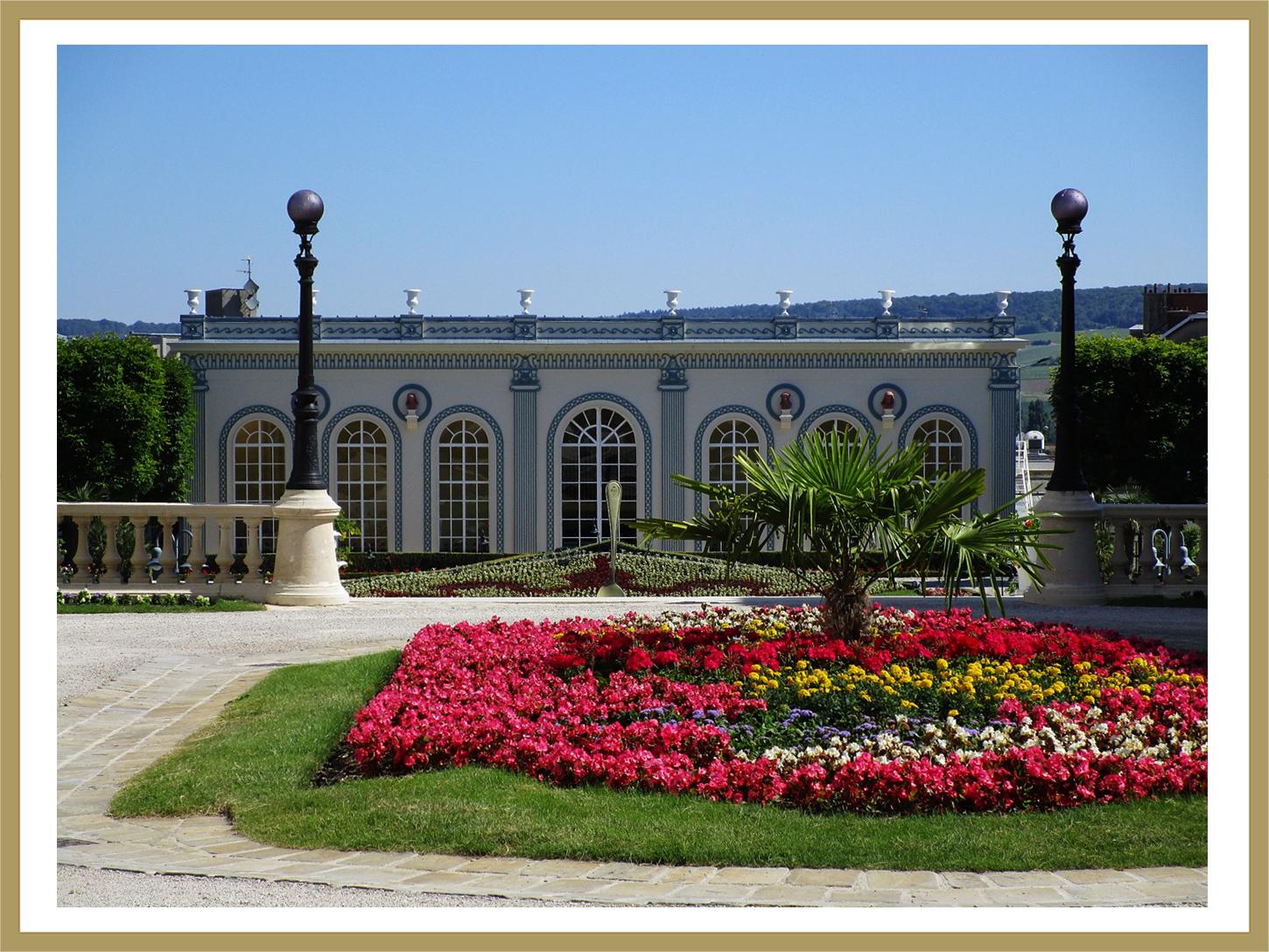 The Ardennes
The Ardennes also means "Broad Forest " is only a few hours driving away from the Netherlands and is therefore a wonderful destination to take a short break and to relax from everyday life. Ardennes is often visited by group tours and ideal for day trips, short break holidays and summer holidays. The most famous places in the Ardennes are Durbuy, La Roche and Ardenne and Dinant.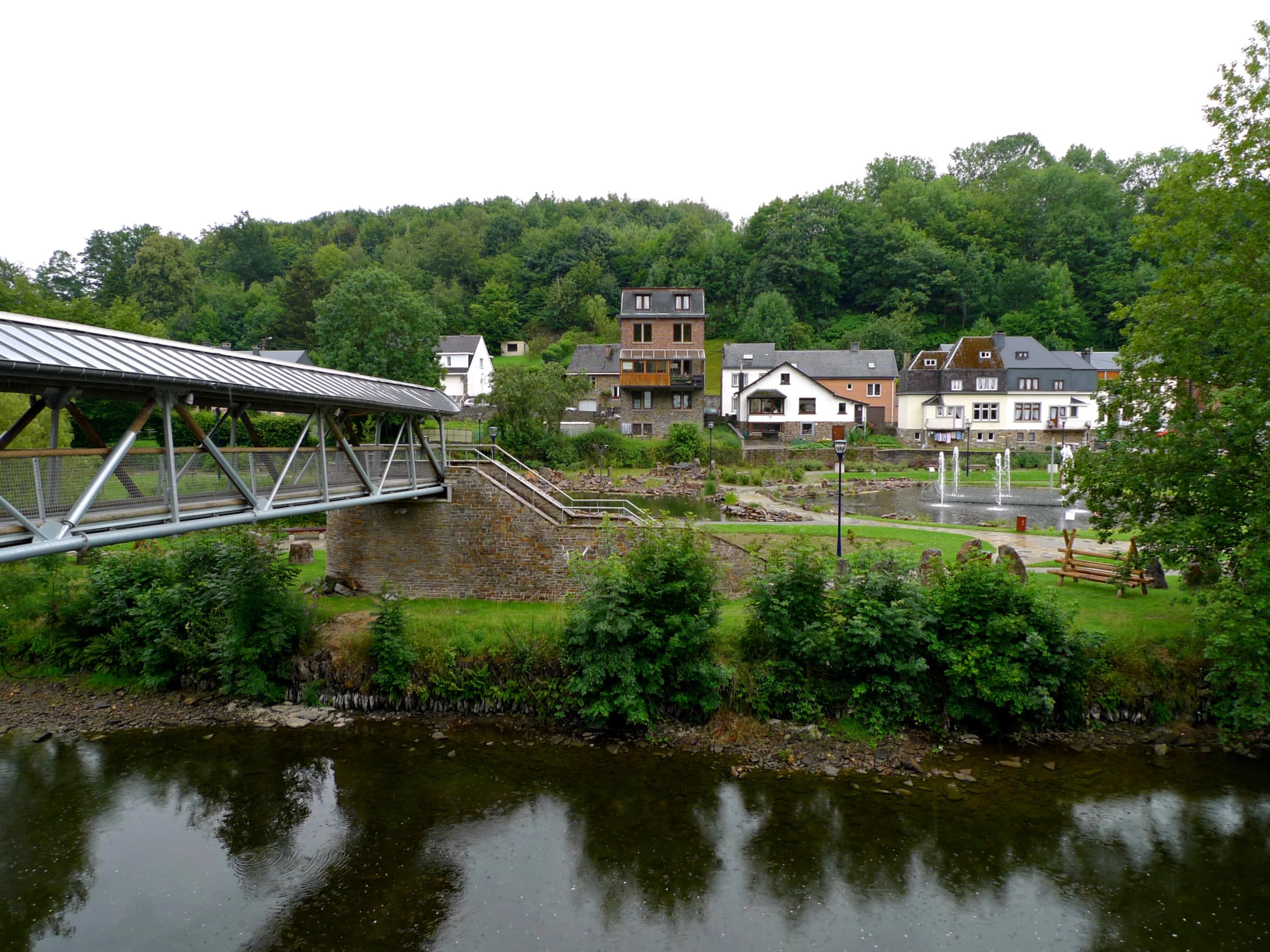 An activity that can be done in the Belgian Ardennes for those who aren't afraid of anything and in for some adrenaline is rafting. Whenever the water in the rivers is high enough people can go with a raft (which is made of sturdy rubber), a helmet and life jacket on the rivers Ourthe and Ambleve. The places Durbuy and La Roche offer many companies including Durbuy Adventures based on Rue de Rome, B-6940 Rome (Durbuy) This company will take you to the boarding point of the raft tour. Another company is Ardenne Adventures situated on Rue du Hadja 1, B-6980 in La Roche. Rafting is the most suitable between the months October and April. If you come to raft outside these months, there must be searched for a suitable river because the water level could be too low. Even canoeing in the Ardennes is an activity that can be practiced. For this activity reservation aren't necessary because there are many rental companies in the cities Durbuy, La Roche en Ardenne and Dinant, thus always enough canoes to rent. If you don't like water activities, than mountain biking is another possibility in the Ardennes. It is perfect for people who want to be close to nature. The tours became very popular these days and therefore cycling tours can be purchased at the local tourist office or downloaded from the Internet, Moreover mountain bikes can be rented in the place La Roche en Ardenne.
Passenger transport and tourist opportunities in Reims
Tours through Champagne and routes through Reims
Different champagne houses in Reims can be visited and some of them are Veuve Clicquot, Mumm, Pommery, Taittinger and Ruinart. During the visits you can enjoy tours but also tastings. In the city of Reims are also parks and gardens, which are offering fun for residents and visitors. If you are more a shopping person than is Reims a perfect destination for you, because it is having lots of shopping opportunities with more than 400 stores. Haven't had enough yet of the culture and the three world heritage sites? Reims has even more museums that can be visited such as the War Museum and Musee de Beaux Arts.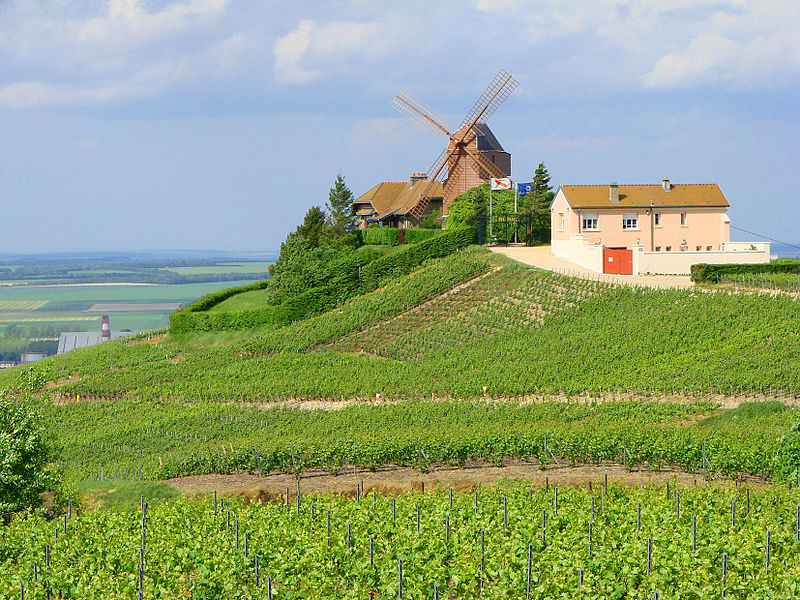 Routes through Reims
Different routes are available to discover the city Reims, during these routes different sites are passed by and can be visited. However each route is having its own length of time. The available tours are: Themed Tour of Reims Cathedral, Art Deco Tour and the Franco-German reconciliation Tour. However also Notre Dame Cathedral and Reims by night tours can be booked, these tours takes up to one and a half hours. Whenever you don't prefer to do research yourself by reading through the entire guidebook, you can also rent an audio-guided tour. It is easy to use and tells you everything you need to know about the cultural sites.
World heritage sites
The Champagne-Ardenne region has five World Heritage chosen by UNESCO. Five of these sites are situated in the city Reims. Did you already become curious? Than don't miss to visit the city Reims. It is a historical city located at the foot of the champagne vineyards. The Cathedral Notre-Dame where Kings of France were crowned for eight centuries can be found over there. In the eight centuries 33 French kings were crowned in that cathedral. Moreover, the Cathedral is also known for its smiling angel, which is the symbol of this city. This Cathedral together with the former Abbey (and the Basilica) Saint-Remi and not to forget the Palais du Tau Reims are all World Heritage Sites chosen by UNESCO. Nowadays, in the former Abbey (and the Basilica) Saint Remi a museum is based with artworks from the Cathedral, the Holy Ampoule and an indispensable bottle that was used during the coronation of French kings.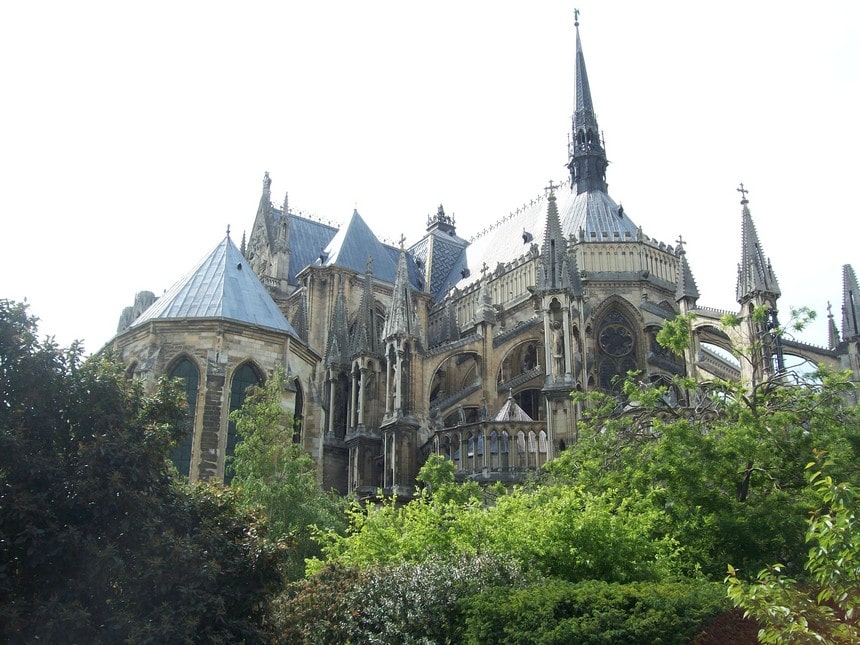 In addition next to the UNESCO World Heritage Sites, this city is having also other hidden treasures that shouldn't be forgotten during a visit.
War Tourism
This city has many remaining features of the war period and is therefore a symbol of peace due to a major military collection. Reims played in the early years an important role in the resistance of the First World War and Reims is the city where acts of complete surrender were signed on May 7th in 1945 that ended the Second World War in Europe.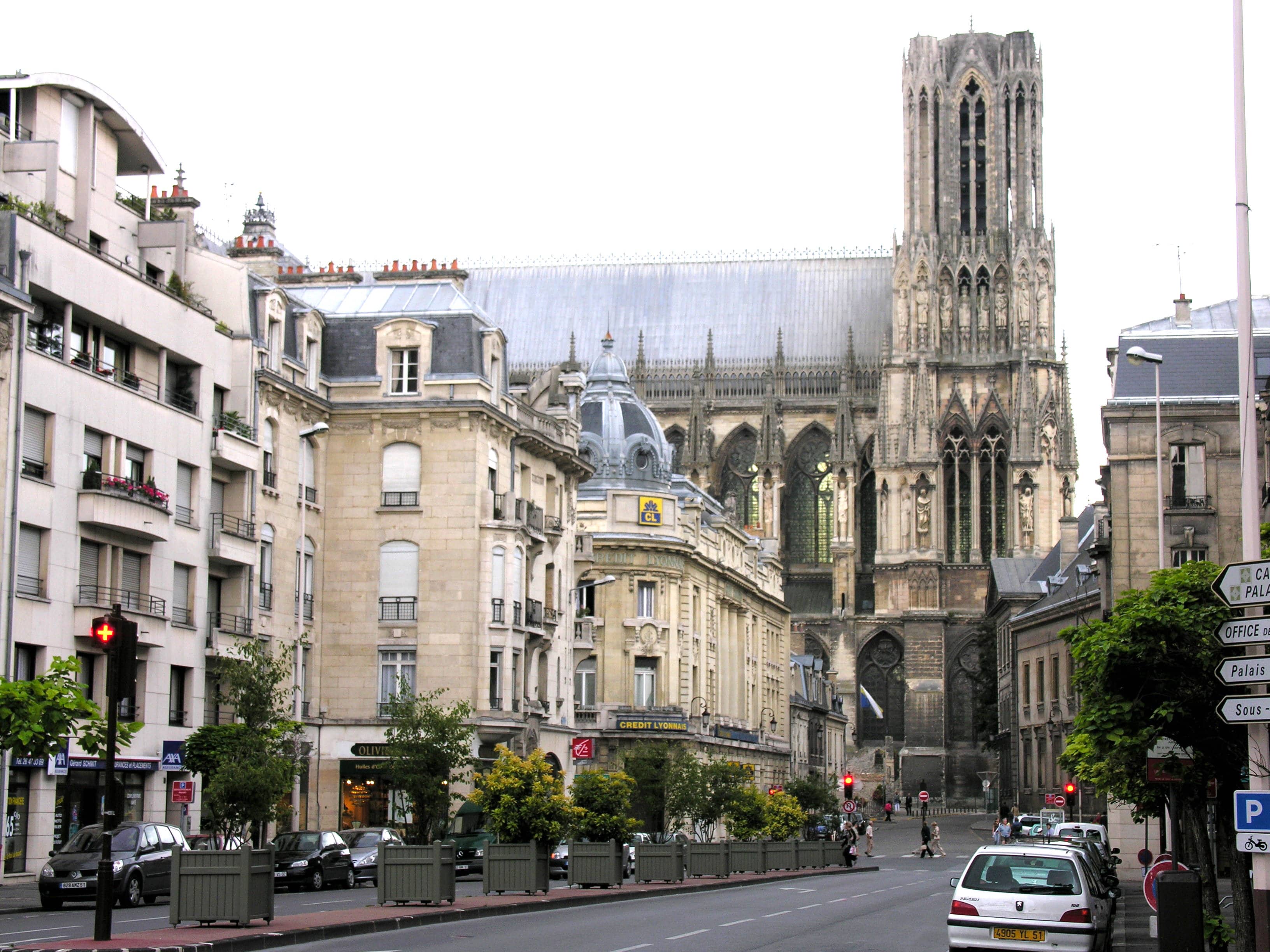 Click here to read more about trips and routes in the city of Reims and in the province of Champagne-Ardenne.
None
More about Reims
Would you like to organize a bus tour to see all these beautiful highlights? Request quotes and compare the different bus and coach hire companies:
Bus tours in Reims
Coach hire in Reims