Compare coach & minibus hire companies in Cambridge! Use our reviews and comparison grid for insights in making the best choice. We allow you to compare multiple offers from various Cambridge based bus rental with driver companies. We'll help you to find companies that match your bus transport needs. We list all kinds of mini-bus and coach rental companies from those specialized in transfers by vans to those with fleets of only full size motor coach busses. Companies specialized in local transfers and day trips in UK or companies touring across multiple countries.
Cambridge - bus coach and minibus hires companies
Would you like to discover the unique sides of Cambridge but you do not want to walk? Around Cambridge there are about 15 bus rental companies. They will drive you wherever you want to go. You have Collins Coaches, situated on Milton. They have minibuses and coaches that are safely and comfortable. They offer seating for between 16 and 53 passengers. The larger buses are more luxurious and include TVs, DVD players and air conditioning. The buses of Collins Coaches take you anywhere in Cambridge. They can also be used for transport to and from the airport. You can rent a bus in Cambridge bus page.
Myhill"s Minibuses LTD is stationed at the Macaulay Ave in Cambridge. They provide minibuses to which they provide different tripping: Business trips, excursions, long distance trips and airport transfer. The buses can accommodate between 8 and 16 passengers. Wherever you want to go, they bring you there!
Carriageways can be found on the Akeman St, Cambridge. It is a company that specializes in luxury coaches. The buses provide up to 33 people. The buses include air conditioning and a PA system. They take you everywhere you want to go. They also offer additional service: they help you to plan your day or give you advice.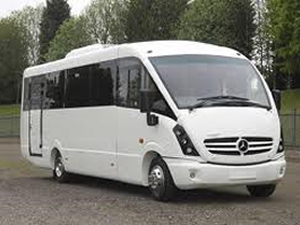 Cambridge mini-bus hire and coach rental companies with driver and minibus hire companies with driver
Company
Vehicles
Client rating
More about Cambridge mini-bus and coach hires and tours
Would you like to discover more about bus rental in Cambridge and coach hire with driver, tours and tourist attractions? Want to have an indication of price ranges for rentals of buses in Cambridge? Check out our pages about: